Updated on June 22nd, 2023
With over $49 billion in grants and scholarships out there (according to Debt.org) you won't want your child to miss the opportunity to secure free money to help pay for college. There are a ton of college scholarship websites that help students find funding for college, but figuring out which ones are worth their (and your) time can be a challenge. Sometimes, it's hard to separate the reputable sites from the dubious ones, and choosing the wrong source can lead to some serious trouble.


Figuring out where to find scholarships shouldn't be the thing that holds your child back, so here is a list of college scholarship websites to find money for college.
Everything You Need to Know About Scholarships
What are scholarships? Can you really pay for college with them? Scholarships for college are a great way to fund your student's education. This video goes over everything you need to know about scholarships in 2021, how to get scholarships in the USA, the best scholarships for college students to explore, what determines scholarship eligibility and more: What Are Scholarships? Everything You Need To Know
Before Your Student Gets Started
There are a few steps you and your child should take before searching for scholarships.
First, it's smart to set up a separate email address. Why? Because signing up for scholarship websites can lead to a TON of junk email, so this helps ensure that their normal inbox isn't flooded.
Next, your child should set up a mechanism for tracking deadlines that allows them to set reminders. This can be as simple as setting up a separate digital calendar, a spreadsheet, or using the free app and Chrome extension available through The Scholarship System.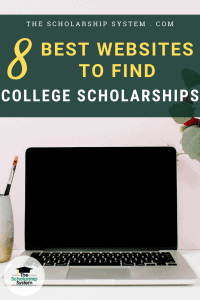 Not only does our app and Chrome extension allow your child to track deadlines and send reminders, but they also let them save information about the scholarships they find. It's completely free. We created it because we found a lot of our students in our course would find tons of scholarships but miss deadlines because they'd forget about them. Not anymore! Essentially, it's a one-stop shop that can make tracking easier as they find scholarships. Parents can save scholarships to their child's profile as well, making the team effort that much easier.
Get more information here: https://thescholarshipsystem.com/app-how-to-page
Finally, it's important to know that there are a lot of scholarships that are only available to students with specific majors. To cast a wide net, your child needs to perform searches based on ALL of the majors they are considering. That way they won't have to worry about missing an opportunity.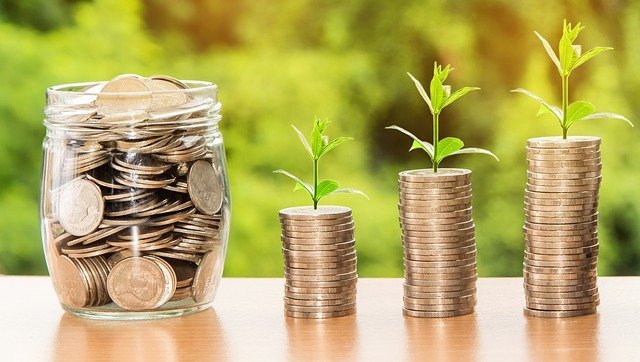 Avoiding Sweepstakes and Scams as They Find Scholarships
While most people would hate to think that someone would scam a college student as they try to find scholarships, the fact is that it happens.
Before your child begins their search, they should take a little time to learn how to spot scams, as well as how to avoid "scholarships" that are actually sweepstakes, which give your student a small chance of winning and usually carry a lot of caveats, like their information being sold to third-parties.
To help them prepare, here are some resources on the topic of scams and "no essay" scholarships (that are really just sweepstakes):
College Scholarship Websites to Help Your Child Find Free Money
Since there are so many college scholarship websites out there that can help your student find scholarships, it can be hard to figure out where to begin.
With that in mind, here's a handy list of options to get you started (in alphabetical order):
As we all know, College Board is a major player in the college arena, providing valuable information about the SATs, AP classes, colleges and universities, and more. It's no surprise that they offer a list of scholarships for students and have comprehensive search options to make the process easier.
Broke Scholar doesn't require any personal information to search for opportunities, and the search criteria is easy to use. They also have information on grants and fellowships, giving your student more options to explore.
A college scholarship websites that proclaims itself as "your source for career exploration, training and jobs," CareerOneStop has a lot of valuable information, including thousands of scholarships. Your student can easily filter the list based on their level of study, award types, where they live, and more.
We've always been a fan of Chegg, renting books from them for years! We also love their contributions to the environment, planting over 6 million trees to date. Their list of scholarships is highly searchable, including the ability to find scholarships that have online application processes.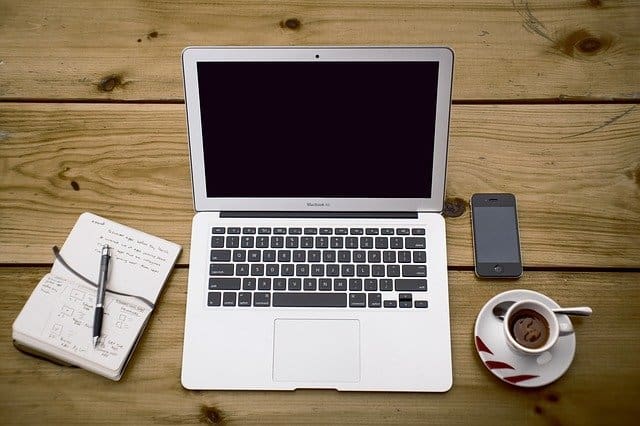 Creating by a previous admission counselor, this list is one of our favorites. You can search by major, deadline month and more. You can't filter by certain criteria like other scholarship search engines (i.e. GPA, SAT score, etc.) but we find most of the scholarships on this site to be legitimate, versus the sweepstakes ones we talked about earlier.
Student Scholarships uses a variety of categories to organize their information, and a search bar also gives your child to search by their criteria. Handy career-oriented Q&A's are also available, letting your child learn more about a range of professions (which is helpful if your child is undecided about their major).
While they tout millions of scholarships, we find the list quickly dwindles down when you put in your child's search criteria. Still, even if you find a few legitimate scholarships, the search engine makes it quick and easy to narrow down the list. It's worth checking out.
Unigo's list of scholarships, awards, and grants will give you fun, unusual, academic, need-based, student-specific, career, and even more types of scholarships. Browse through their list and find new scholarships to add to your child's college fund. Or use their Scholarship Match to instantly find ones based on your child's criteria. They also have a tool to compare different universities.
*** Bonus: Cappex ***
Cappex is an education brand, serving as the go-to resource for all things college. Whether a prospective student is just starting to look at colleges while in high school, returning to college after a hiatus, or seeking a postgraduate degree, Cappex has the tools to support students in every step of their journey. Students can browse their extensive database of schools, majors, and scholarships to build the perfect plan for attending college.
While there are a lot of other options out there, these are some good places for your child to start their scholarship search.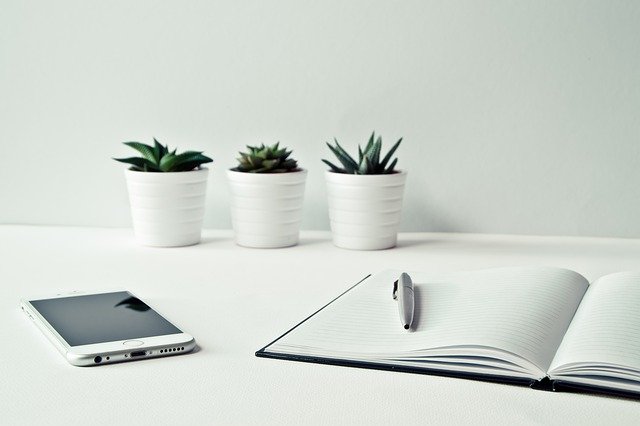 A Note on Fastweb
Fastweb is one of the most discussed college scholarship websites based on the sheer number of listings available. However, while there are some great opportunities there, it also has a significant amount of sweepstakes that are masquerading as scholarships.
As mentioned above, a sweepstakes carries an inherent level of risk, and potentially a future full of junk mail or spam, so, if your child uses Fastweb to find scholarships, they need to do some research before applying. And, if anything seems suspicious, then they shouldn't submit an application or give their personal details to the site.
Related Videos:
Website to Find Merit Scholarships
Before looking for external scholarships at the websites above, it is certainly worth looking for merit scholarships they can automatically qualify for if your child hasn't already chosen their university.
Merit scholarships are one of the largest sources of funds for college, making it possible to significantly reduce your child's college bill, or even achieve a free ride.
We recently found this website, the Merit Scholarship List, that has aggregated merit scholarship information from universities all over the country. Wendy Nelson, a mother who helped her own children graduate debt free created this database and we are big supporters of it!
Access to the information costs $20/month but could save you tens of thousands of dollars. With this list, you and your student can search by a variety of criteria, including the school they wish to attend, state, or other options, like a talent they happen to possess.
The best part is you can filter for merit scholarships that they automatically qualify for based on certain test scores. This makes it an excellent resource for identifying merit-based scholarships for which your child may qualify.
Other (Better) Ways Your Student Can Find Scholarships
Using websites, such as those listed above, is only one of several ways you and your child can find scholarships. Not every scholarship in existence is on these sites, so it pays to explore different methods for locating opportunities.
For example, local scholarships may not be listed, and those are opportunities that simply shouldn't be passed up. Plus, scholarships from the university or college your child will be attending (those restricted to students at specific institutions) also aren't commonly listed.
Look no further, this video covers the top 5 best college scholarships in 2021: Best College Scholarships in 2021
If you and your child would like to learn more about where to find scholarships, like the ones that aren't listed on the websites above, sign up for our free college scholarship webinar.
We cover additional strategies to help your child find scholarships so that you don't waste time on the scams or scholarships with little chance of winning.
Please note that some of the links above are affiliate links, and we will earn a commission if you purchase through those links. We use all the products listed ahove and recommend them because they are companies that we have found helpful and trustworthy.