Updated on March 23rd, 2021
The recent coronavirus (COVID-19) outbreak has shaken many communities to their core. Businesses, government agencies, and colleges all across the county are having to adapt quickly.
Many colleges are closing their physical doors and relying heavily on online services to ensure students can keep learning. However, that isn't the only facet of education that is changing in response to the crisis.
If you are wondering how COVID-19 could impact your student's education, both now and in the near future, here's what you need to know.
If you and your student want to learn more about finding scholarships for college, sign up for our free college scholarship webinar! Head over to https://thescholarshipsystem.com/freewebinar to reserve your spot today.

The Wide-Reaching Impact of COVID-19
Educationally, the most obvious effect COVID-19 is having is school closures. Institutions at every level are shutting down physical classrooms.
In many cases, the colleges are transitioning to online systems. The goal is to ensure that students can move forward with coursework and stay on target to finish the year relatively on time.
But COVID-19 is impacting more than just students who are already in college. High school seniors who were trying to make college decisions are feeling the effects. Students looking to take standardized admissions tests, land scholarships, and interview with admissions committees are also forced to navigate this very fluid situation.
Many programs that allow students to study abroad have been unceremoniously cut short or altogether canceled. Graduation ceremonies may also be on hiatus, particularly in regions where large groups aren't legally allowed to gather.
Essentially every college-age student is feeling the effects of COVID-19. And, since it isn't clear how long this pandemic will continue, the situation may persist. However, by understanding the nuances of where things stand today, and potentially what they'll look like tomorrow, it is possible to move forward during these uncertain times.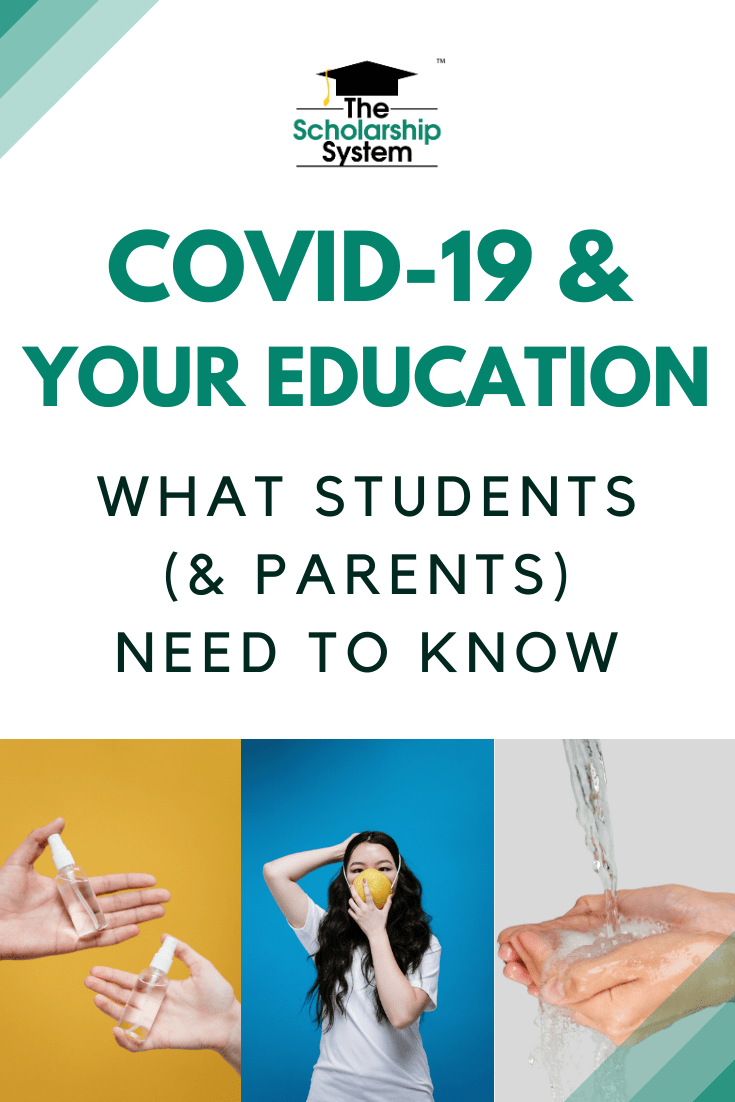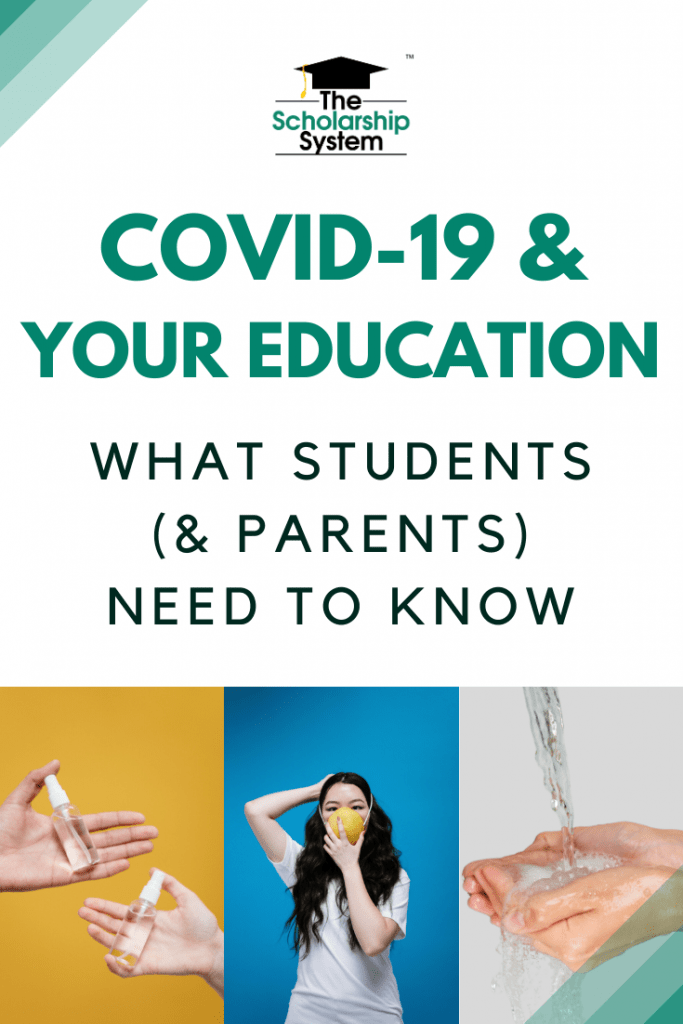 College Financial Factors During COVID-19
Paying for college is a challenge for many. COVID-19 has led to some shifts for various financial aspects of higher education. Here is an overview of specific changes that have occurred.
Student Loan Interest and Payments
President Donald Trump recently announced that federal student loan interest rates would be set to 0 percent for 60 days. Not long after, the ability for anyone to suspend federal student loan payments was also confirmed as available.
According to the Department of Education, federal student loan interest rates will be changed to 0 percent automatically. Students don't have to contact their loan services for this benefit, as it will go into effect across the board.
However, if a student wants to suspend their federal student loan payments – also known as putting the loans into forbearance – they do have to take action. They'll need to contact their loan servicer directly and request it.
Both of these programs will be in place for a minimum of 60 days, with the first day beginning on March 13, 2020. The program may be extended if the crisis continues, though that isn't a guarantee. As a result, students should speak with their loan servicer about next steps should this forbearance option not remain in effect beyond the 60-day period.
It's important to note that this doesn't apply to private student loans. Since those loans aren't backed directly by the U.S. Department of Education, they don't have to adhere to those changes. Additionally, Federal Family Education Loans (FFELs) and Perkins Loans that are held by commercial lenders or academic institutions also do not qualify for these benefits automatically.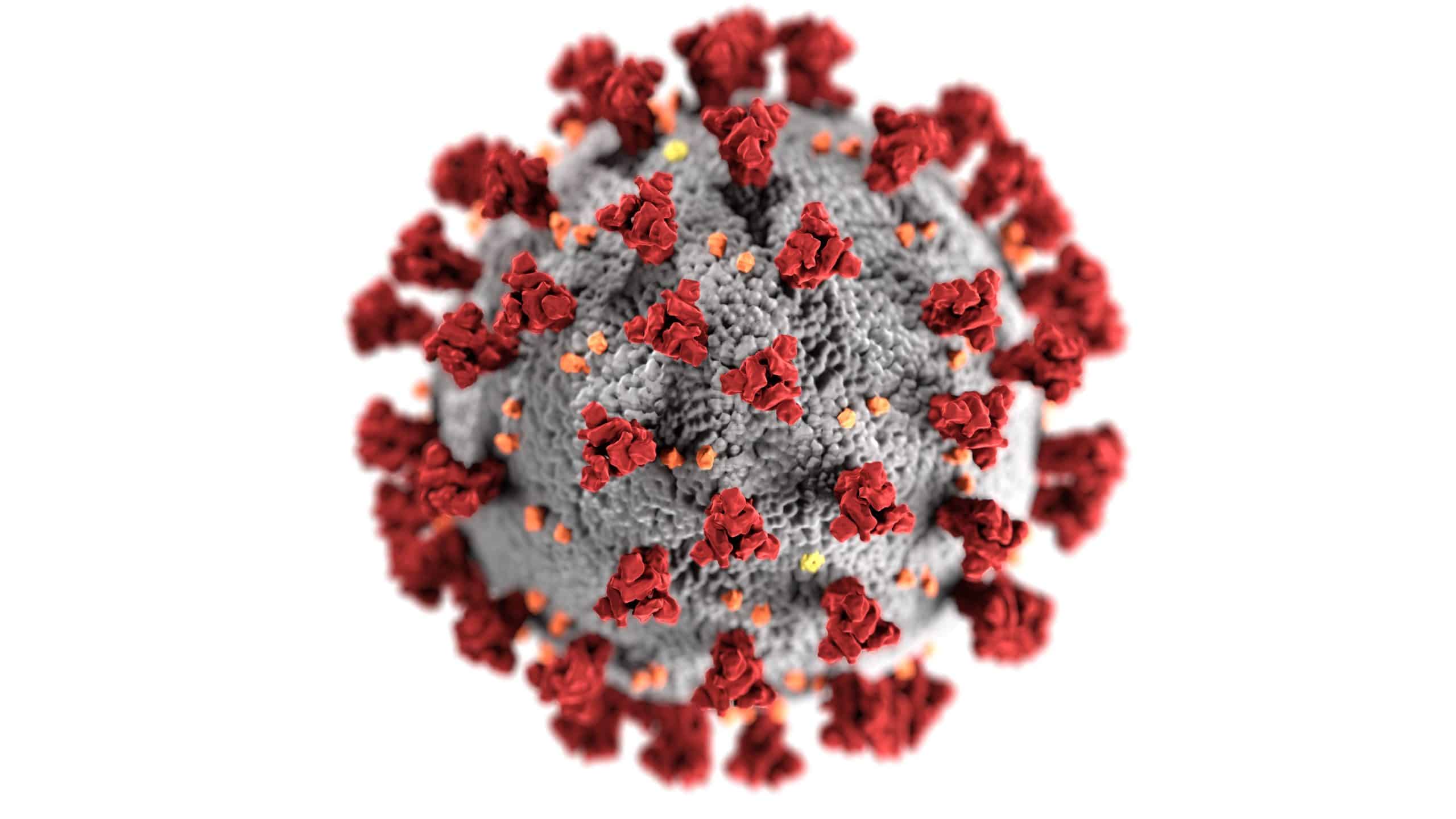 Dorm Room and Meal Plan Refunds
Most students and parents know that room and board can be costly. As campuses closed because of the outbreak, many students were forced to leave on-campus housing. In some cases, exiting was optional, though many chose to do so over safety concerns. This meant they might have paid for services that they weren't going to receive for the remainder of the year.
While no law has been passed forcing schools to reimburse students for room and board costs, some institutions are moving in that direction. For example, Harvard is prorating undergraduate room and board charges, and it is by no means the only school doing so.
Study Abroad Refunds
In some cases, students may receive refunds (full or partial) for their study abroad programs. If a student has yet to head out to start the program, a full refund may be available.
Individuals who were sent home early could receive a partial refund, depending on what expenses were supposed to be covered by the already received payments. For example, if room and board were paid in advance, a prorated refund might become available for that cost. However, like traditional on-campus learning, if the study abroad program heads online to ensure students can get credit for their experience and keep their college careers on track, a complete refund likely won't be an option.
Exactly what is offered will vary from one study abroad program to the next. Students need to reach out to determine what options are available and the impact of each choice. That way, they can make wiser decisions about how to proceed.
Work-Study Programs
According to the Department of Education, Students participating in federal work-study programs can still be paid if their worksite closes because of the outbreak for the time being. This applies to the current term only, though it does give students the ability to potentially finish out the quarter or semester without any additional financial hardship.
Once the new term starts, this situation changes. However, this should bring some stability to college students who are impacted today.
Some other caveats could lead some current college students to no longer receive work-study pay. For example, if an institution stops paying its regular employees (both staff and faculty), they are not required to pay work-study participants.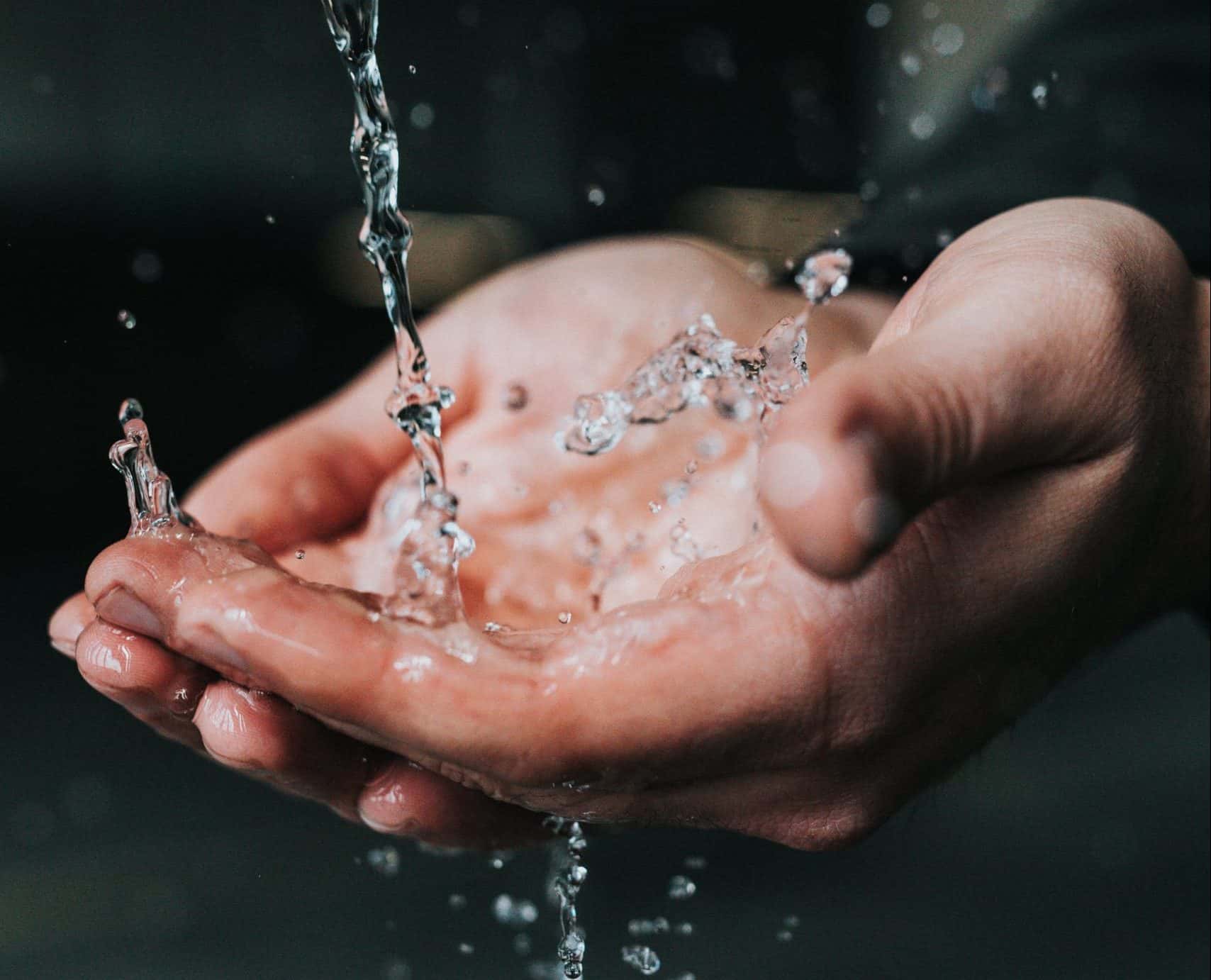 Pell Grants
Students receiving Pell Grants will not see a disruption in their financial aid as long as they continue to participate in their classes. Even if a previously on-campus course has moved online, that still counts. Students just have to remain active, per their school's or professor's instructions, to maintain their Pell Grant eligibility for the current term.
Scholarship Payments
There are no universal rules regarding scholarships. However, most students can likely expect any institutional scholarships to remain intact as long as they follow their college's guidance during the outbreak. For example, if courses are shifted to an online format, attending that way may be a requirement for maintaining a scholarship.
Scholarships from other organizations could also be largely unaffected as long as the student remains committed to their education during the term. However, that isn't a guarantee. Depending on the organization and how the scholarships are funded, COVID-19 could have an impact, particularly if the organization experiences an unexpected financial hardship due to the outbreak.
Students who have questions about their scholarships should reach out to the awarding institution. It can likely provide details about any changes that may occur, if any.
Preparing for the Next School Year During COVID-19
COVID-19 has had an unexpected impact on college planning. Here's an overview of some of the aspects that are being affected by the outbreak.
Many schools shut down their physical campuses in response to the coronavirus outbreak. As a result, visitors aren't permitted, and college tours aren't available.
Luckily, there are still ways to evaluate what a school has to offer. Students can explore the college's website and social media pages as a starting point. They may find videos or virtual campus tours, both of which can help when it comes to making a college decision.
Prospect students can also reach out to the admissions department to see if specific resources are available, such as online events or panels. Contacting current or former students can also be a smart move, as they can give an insider's perspective on what the college offers.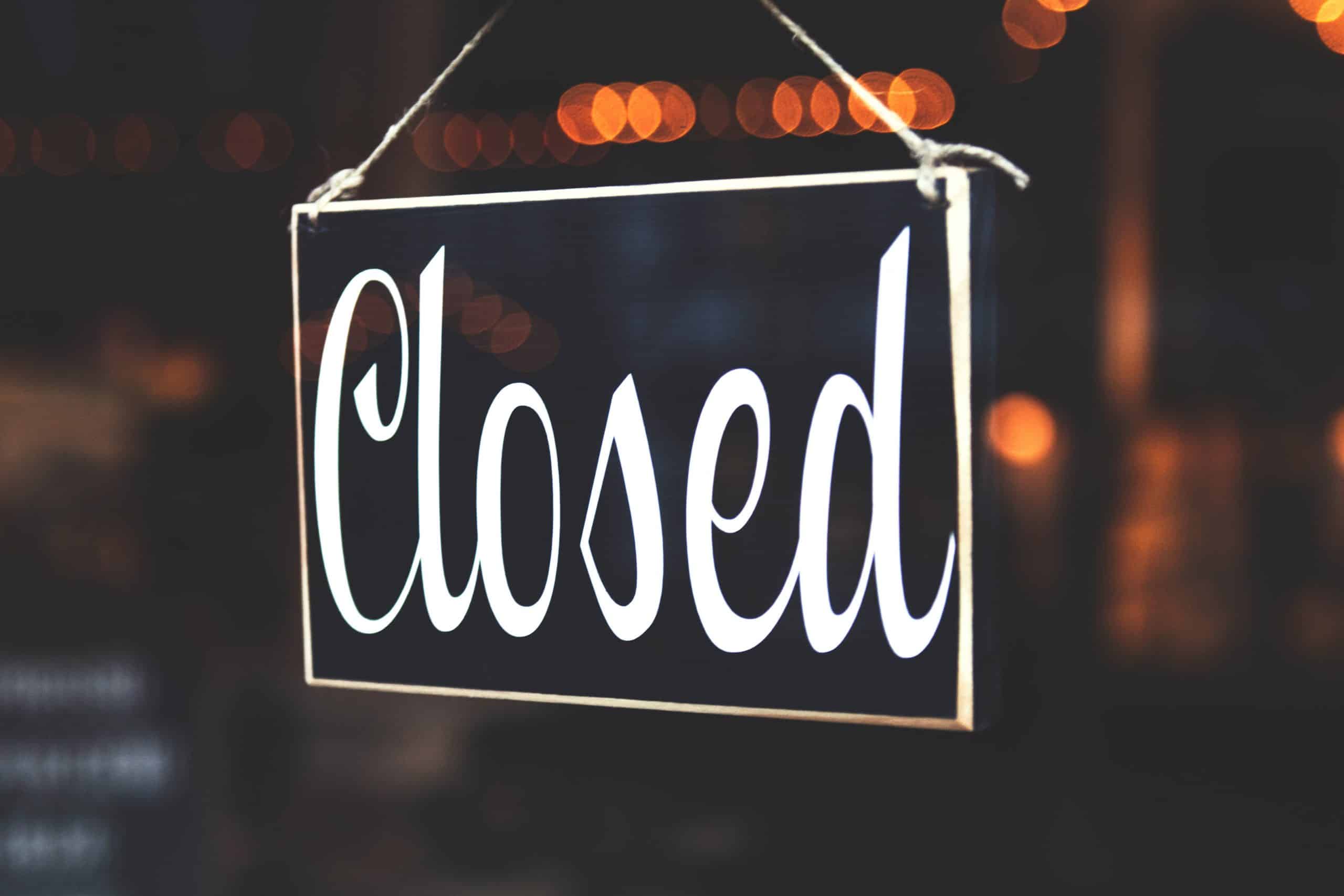 ACT and SAT Testing Cancelations and Delays
Both the ACT and the College Board, which administers the SAT, have announced test date cancelations and delays. Any student who has already signed up for a test date that was subsequently canceled will either be able to reschedule for free or receive a refund, depending on the testing organization.
Since it isn't clear how long COVID-19 will be impacting the country, there is no guarantee regarding when the next test dates may be. Both organizations have canceled their May national test dates, leaving June's still on the books. However, depending on how long the outbreak remains an issue, the June (and any subsequent) test dates may end up canceled as well.
Students who previously signed up for a now-canceled test should watch their email for information about refunds and rescheduling options. For those who need to take either exam, it's also smart to monitor the organization's website for additional information.
AP Exams During COVID-19
The College Board is aiming to create a variety of online resources for AP students. Along with free online coursework, the College Board is creating online free-response AP exams. Students will have the ability to take the tests at home once they are ready.
Admissions Deadlines and Decisions
One of the major concerns high school seniors face is adhering to admissions deadlines. ACT and SAT test date cancellations mean they can't participate in critical exams. Similarly, questions about the look and availability of their high school transcripts leave many worried.
When it comes to how schools are responding, it varies. Some are going test-optional, alleviating that concern entirely. Others are adjusting their deadlines, aiming to give students more time.
Ultimately, admissions offices are trying to find solutions. What those will look like may depend on a variety of factors, such as whether the original deadlines have already passed and what requirements could potentially be waived. However, each school ultimately gets to make its own decision, so there's no guarantee that COVID-19 will have any impact.
It is important to note that a growing number of colleges are agreeing to shift "decision day." Usually, students have to make a deposit to secure their spot by May 1. However, around 200 institutions are giving students until at least June 1, allowing them to have more time during this period of crisis.
Scholarships
As with college admissions, how scholarships may be impacted depends on the awarding organization. In some cases, deadlines may be shifted to give students more time. In-person interviews may be canceled or changed to take place online or over the phone. Every committee may handle the situation differently, so it's important to remain flexible.
Students should continue spending time on their scholarship search and apply to opportunities they find. Many awards will still go forward, so they are still a viable option for funding an education.
However, they also need to be vigilant. Students should monitor their email for updates about any submitted scholarship applications. Additionally, they need to review information sources (such as the awarding organization's website) regularly for notifications about any changes.
If a student receives an award for the 2020-2021 school year, it's critical to remain in contact with the committee. Reach out regularly. See if the current situation may have an impact on the scholarship. Find out if any additional steps may be necessary during these unique times.
If you and your student want to learn more about finding scholarships for college, sign up for our free college scholarship webinar! Head over to https://thescholarshipsystem.com/freewebinar to reserve your spot today.
Please keep in mind that the COVID-19 outbreak situation is continuously evolving. New information will be added to this post as it becomes available.