A Letter From Our Founder
When I started sharing my process of securing scholarships for college with family and friends, I never imagined it would turn into this. Seeing students secure scholarships for college, and the relief parents experience knowing they are in control of how much debt their student has to take on, feels better than I ever could have imagined.
Whether you join one of our programs or not, I hope some of these success stories below (which are just a taste of what we've seen over the years) help inspire your family to pursue scholarships for college.
With Love,
Jocelyn
Scholarship Dollars Won by our Members
$
(As of June 2021)
We're at about $84,000, not quite five digits. Yet. This wouldn't have been possible without DFD/TSS. Truly.

#rebelfamilies "
Our story DFD/TSS
So—my Daughter has worked a bit to get scholarships and grants, though it's been a bit of a challenge this year—crazy schedule, three musicals at school, a boyfriend breakup, and she worked a job—all in an effort to not take out a loan this year. We are also fortunate to have some 529 money, but we're trying to stretch that out for grad school.
We didn't work the program to its fullest because of working and the 529 money, but I don't foresee the next few years to be as fruitful as the freshman year, so we'll be working the program a bit more!
It's because of DFD that we considered looking at private schools over state schools because of the opportunity to win merit scholarships. It worked. A lot!!
Because of her hard work academically (3.71)(NHS), she's walking into a private women's university with $19,000/year for four years. There are other grants and scholarships that amounted to $26,534. We appealed, without a really good reason, and won $1,000 for four years.
Writing scholarship letters (TSS) also made a difference. She was encouraged to apply for a full ride scholarship. We worked hard on the application, and chose the right people to write a letter of reference. Nearly 100 applicants for 6 awards, and they selected a group of 12 as finalists. Michaela was a finalist. We were disappointed that she didn't win (volunteer stuff was weak, I figure), but they did award her $1,000/year for 4 years for being a finalist.
Those scholarship letters got to a point of cut and paste and allowed for tweaking. When it came to the scholarships offered by her high school, she won an additional $12,125. One of those scholarships was outside—didn't know really what it was. Turns out it was national, competitive, and out of over 750 applicants, she was one of 33 that was awarded $2500.
My math has her needing to write a check for $1741 to cover the $42,400 for the first year. We're at about $84,000, not quite five digits. Yet. This wouldn't have been possible without DFD/TSS. Truly. #rebelfamilies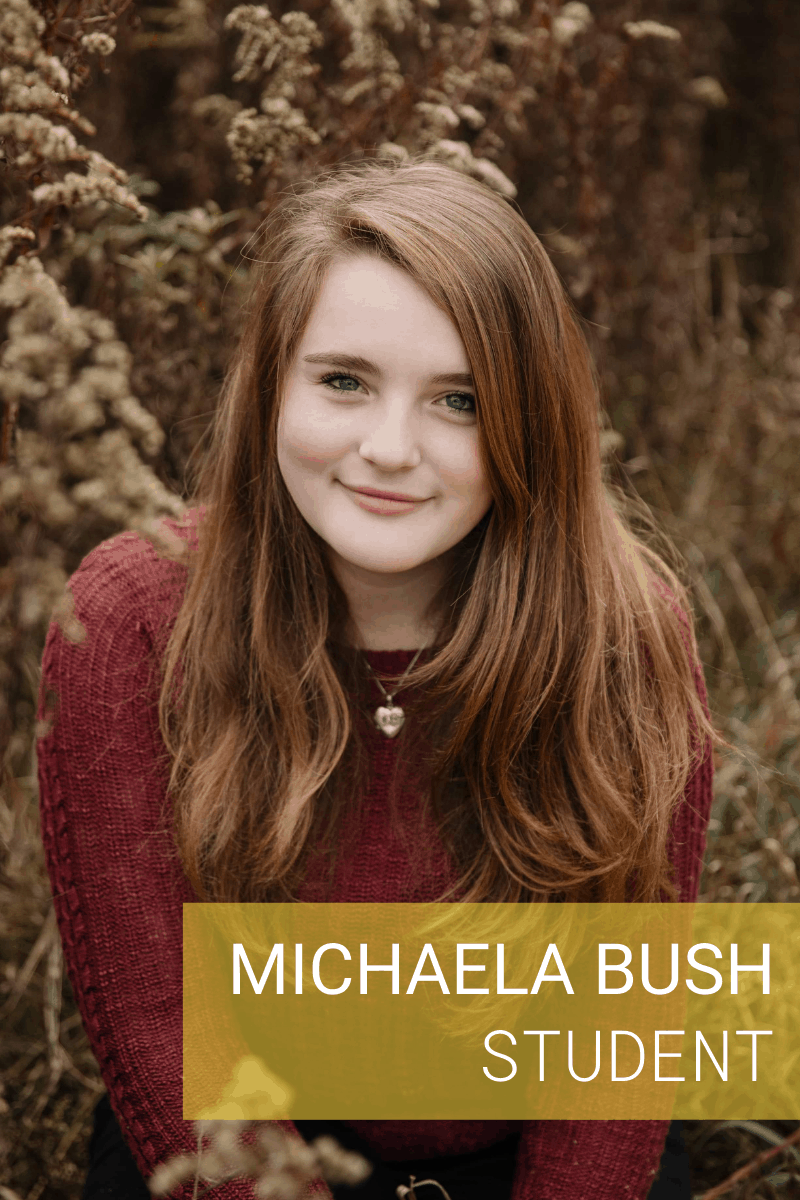 ---
"There is a scholarship out there for everyone - you just have to know where to find it."
---