Updated on March 9th, 2022
As your student prepares to handle the cost of college, avoiding debt is usually a priority. As a result, it's normal for them to wonder, "Do you have to pay back grants?" After all, most people don't deal with any kind of grant until they reach college-age, so some confusion is to be expected.
If your student is trying to avoid debt, scholarships are a great option. They can cover a range of college costs and don't have to be paid back. If you and your student want to learn about scholarships, sign up for our free college scholarship webinar! Take a quick trip over to http://thescholarshipsystem.com/freewebinar to reserve a spot today.

Fortunately, it's pretty easy to grasp how grants work. If your student is wondering, "Do you pay grants back?" here's what they need to know.
What Is a Grant and How Does It Work?
Grants are a form of financial support, allowing students to reduce their out-of-pocket expenses when attending college. Most grants are need-based, ensuring students who may otherwise have trouble paying for their education can attend without breaking the bank.
Most grants are offered by government institutions. The federal Pell Grant is the most widely known example. However, there are other federal and state programs that operate similarly, providing students who meet the eligibility requirements with funding for school.
In many cases, whether a student qualifies for need-based grants is determined by their most recent FAFSA. However, that isn't always the case.
Once a grant is awarded, students use it to cover college expenses. Most grants are sent directly to the school on the student's behalf. Then, once all of their core costs – such as tuition, fees, room, and board – are covered, students may receive any remaining funds from the college, allowing them to use the cash for other expenses like books and supplies.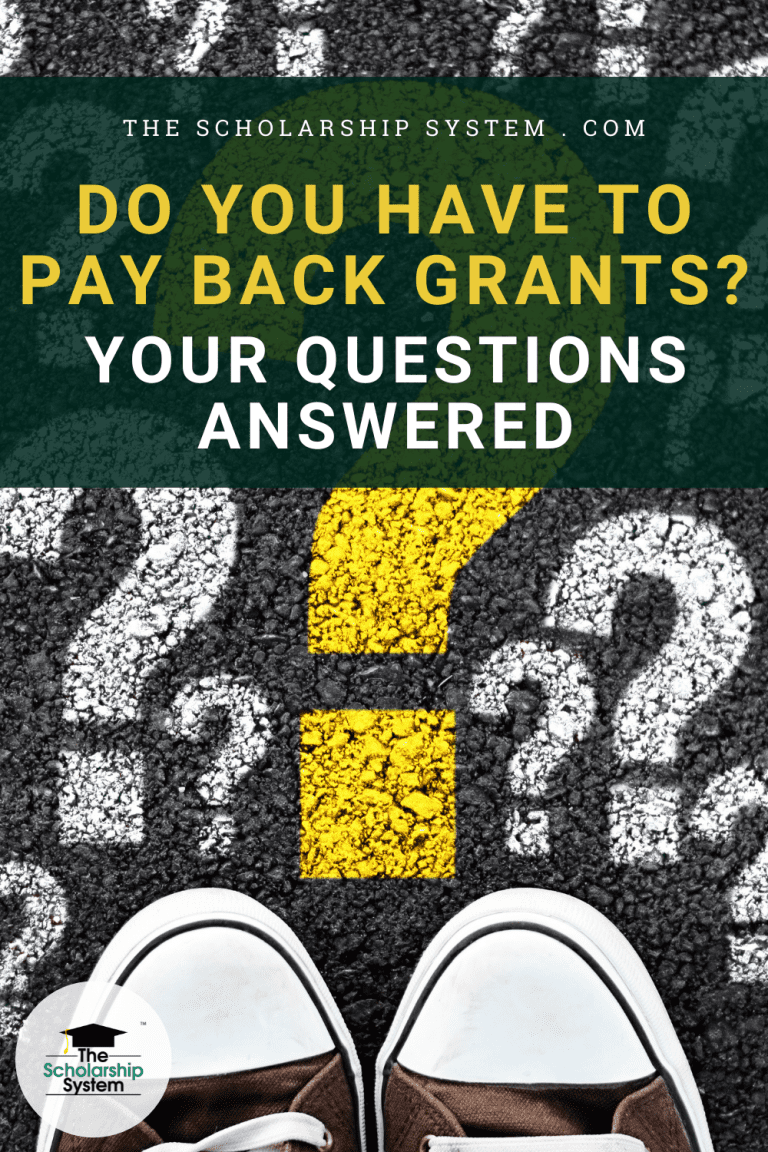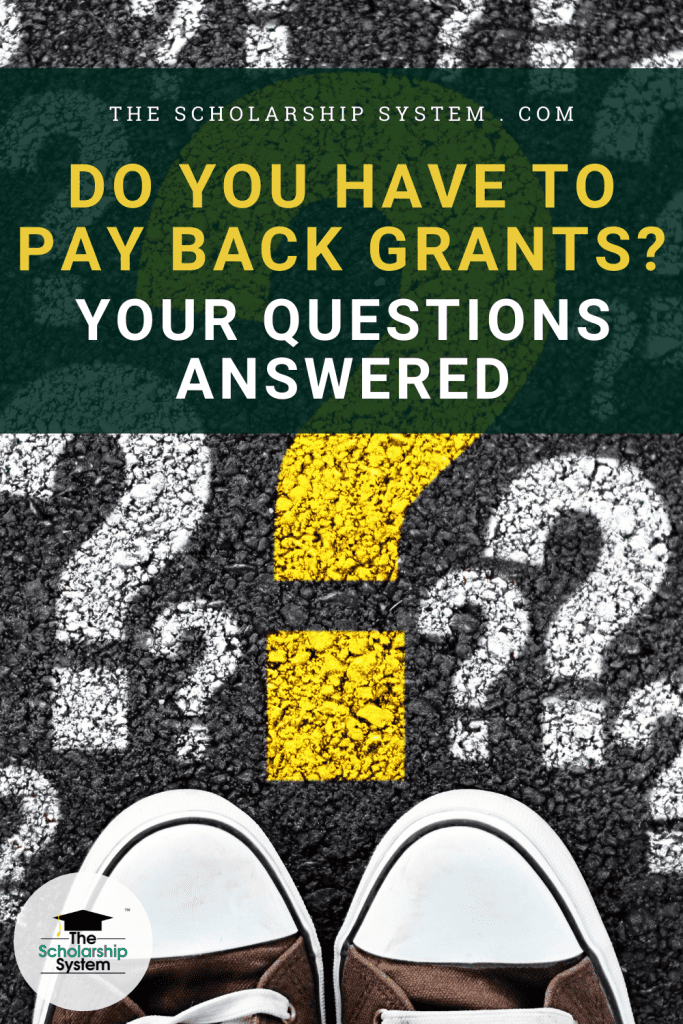 Why Students Worry About Whether They Have to Pay Back Grants
With the cost of college regularly going up and the number of hidden expenses students deal with, many students want to avoid student loans at all costs. Repaying a large debt after graduating isn't easy, even if their degree puts them on the path toward a solid career.
In the end, around 15 percent of student loans are in default at any given moment. That's a scary figure. However, it doesn't show how many borrowers are able to make payments but sacrificing in other areas to ensure that happens. Many people with student loans forgo buying homes, replacing worn-out vehicles, and working toward other financial goals simply because the debt makes that unaffordable.
While grants and student loans aren't the same things, the idea of having to repay a grant can carry the same mental weight. That's why most students want to find an answer to the question, "Do I have to pay back grants?" before they move forward.
Do You Have to Pay Back Grants?
Generally speaking, students don't typically have to pay back grants. Unlike student loans, grants aren't inherently a debt, so they don't automatically come with a need for repayment.
However, there are a few situations where the answer to "Do grants have to be paid back?" is "yes." In most cases, grants come with certain conditions. If the student doesn't meet those conditions, they may have to repay the money.
If your student is specifically trying to figure out, "Do you have to pay back a Pell Grant?" the answer is the same. Usually, repaying a Pell Grant is only necessary under specific circumstances. As long as your student follows the rules, the money doesn't get repaid at any point.
When Do Grants Have to Be Paid Back?
In most cases, students won't need to pay any college grants back. However, there are a few exceptions. Here's a look at situations that may cause students to need to repay a grant.
Withdrawing Early
Withdrawing from college early could mean a student will have to pay back a grant. Usually, since grant money is disbursed in two or more payments during the year, it isn't an issue if the student leaves school between quarters or semesters. The same goes for unenrolling during the initial grace period where refunds are available. In those cases, the remaining unspent funds may cover what's owed, essentially making it a wash.
However, if the student withdraws in the middle of a semester, repayment might be a necessity. Essentially, the money has been spent, but the student didn't fulfill their obligation of finishing the courses. In that case, it's considered a violation of the agreement, so the student will need to pay the grant back.
Reducing Course Load
In a similar vein, reducing a course load can make repaying a grant a necessity. Generally, this is only true if the reduction changes the student's enrollment status.
For example, if they reduce the number of hours enough to cause them to shift from full-time to part-time, their grant eligibility changes. In most cases, the student won't qualify for the original awarded amount, so they'll need to repay the difference.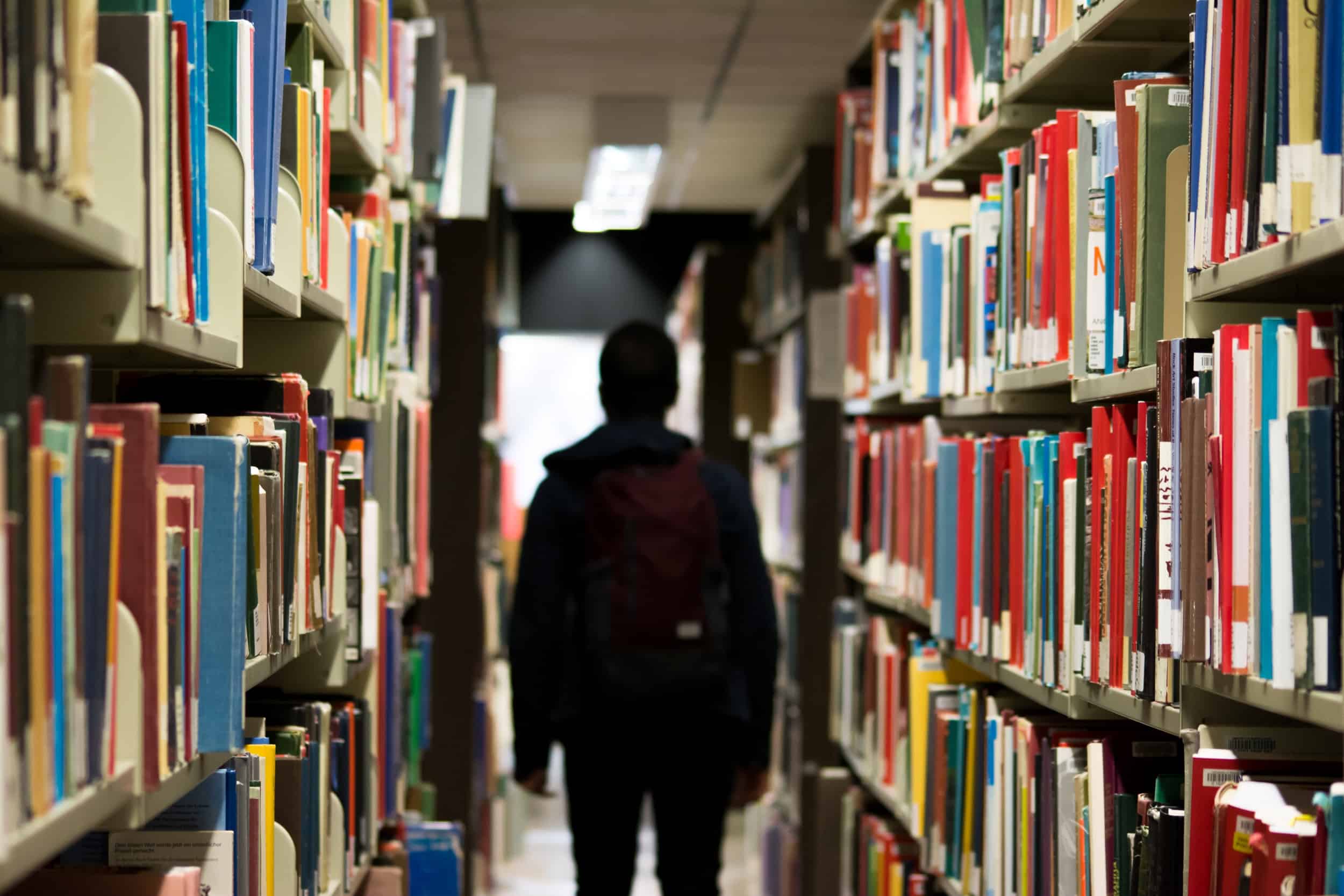 Failing to Meet Academic Progress Requirements
Some grants have performance standards that students need to meet. If a student doesn't meet the academic progress requirements, they may need to pay back the grant.
For example, failing a class might be a violation of the agreement. In that case, the student might have to repay any grant money that paid for the course in question or the entire grant amount, depending on the arrangement.
Change in the Financial Situation
Changes to a student's financial situation – as well as their broader household's – can change their grant eligibility. For instance, if their household's expected family contribution increased, the student received certain outside funding, or similar situations apply, they may have to repay any government-provided grants.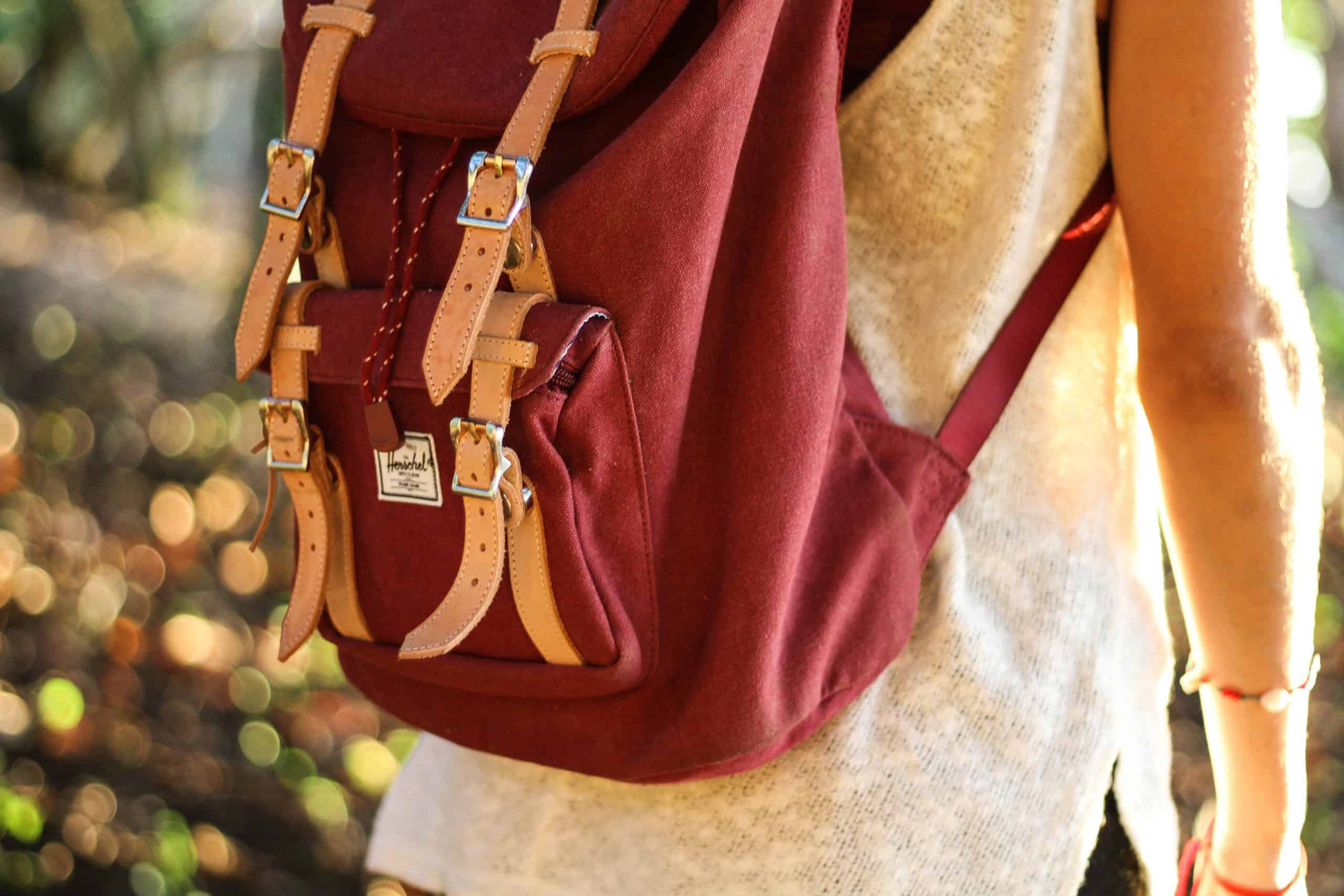 Not Meeting Professional Requirements
Some grants aren't just tied to financial need during school. Instead, they're provided to encourage students to select specific careers and hold particular jobs after graduating.
One prime example is the TEACH grant. With that, there's a service obligation students have to meet upon graduation. Along with working at a qualifying school for four academic years within eight years of graduating, they'll need to teach a high-need subject. If they don't meet those requirements, they have to pay the money back.
How to Avoid Having to Pay Back Grants
If your student wants to make sure that they won't have to pay back any college grants, the first thing they need to do is review any requirements and conditions. That way, they know what can trigger a repayment, allowing them to be savvy about the grants they accept.
After that, maintaining the same academic status and performing well in their classes is essential. By remaining enrolled at the proper level and passing their courses, students can typically keep their eligibility for the awards.
Ensuring they meet any career-related requirements is also essential. Students should ensure that they're comfortable handling any work-related responsibilities post-graduation (or post leaving school, if they don't finish their degree), only accepting an award if they're willing to work in the way outlined in the grant agreement.
With changes in financial situations, needing to repay a grant may be unavoidable. Students should monitor their awards to determine if that may occur, as well as stay informed about their household's financial situation. That way, if something shifts, they know not to spend the grant money or can create a plan for repayment.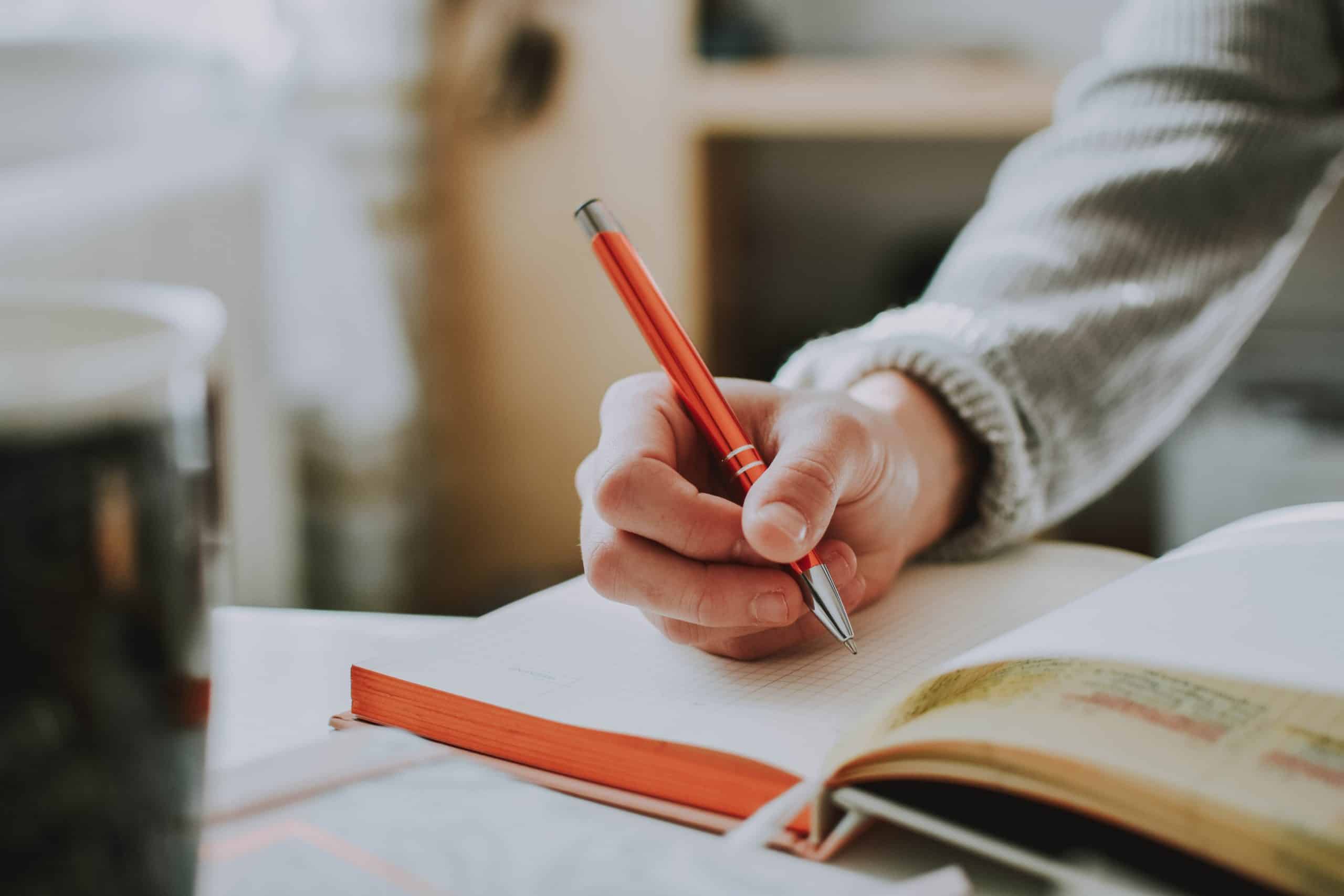 How to Pay Back College Grants
If your student needs to pay back a grant, they'll usually receive a notice from their college's financial aid office. In that letter, they'll see an overview of the money they need to repay and an explanation discussing why repayment is required.
Usually, the student has 45 days to pay back the money. However, the school may also allow the student to arrange a payment plan. Then, the student can cover the cost over a longer period.
Ensuring the repayment requirement is addressed in a timely manner is essential. Otherwise, the student can end up in default. Plus, if it's a federal grant they need to repay, they may also be barred from accessing federal financial aid going forward.
If your student is trying to avoid debt, scholarships are a great option. They can cover a range of college costs and don't have to be paid back. If you and your student want to learn about scholarships, sign up for our free college scholarship webinar! Take a quick trip over to http://thescholarshipsystem.com/freewebinar to reserve a spot today.