Updated on March 21st, 2022
LinkedIn is the quintessential social media platform for professionals. While it may seem like using the platform as a student isn't ideal – particularly for students without any formal experience in their fields – that isn't necessarily the case. Using LinkedIn for students simply requires a different approach, ensuring they can create a firm professional foundation that can serve them well as they start their careers.
If your student wants to graduate early from college but they're worried about the cost, scholarships could be the answer. If you and your student want to learn more about this outstanding money-saving option, sign up for our free college scholarship webinar! Take a quick trip over to http://thescholarshipsystem.com/freewebinar to reserve a spot today.


Here's the ultimate guide to LinkedIn for students.
How to Use LinkedIn as a Student
For students, the main goal they should have in mind when using LinkedIn is creating a foundation. Along with beginning to showcase their capabilities to the world, they should start networking.
Ideally, students should showcase their skills and relevant achievements and highlight their academic progress. By doing so, they'll have an easier time catching the eye of hiring managers or recruiters when the time comes.
Networking is also critical during the early stages of a career. It may help your student land better opportunities faster, find a mentor, track industry news, learn from thought leaders, and more. Since cultivating a reliable network takes time, starting sooner rather than later is wise. That way, your student can strengthen the connections as they complete their studies, ensuring they have plenty of support when they take their first steps into the field as a new graduate.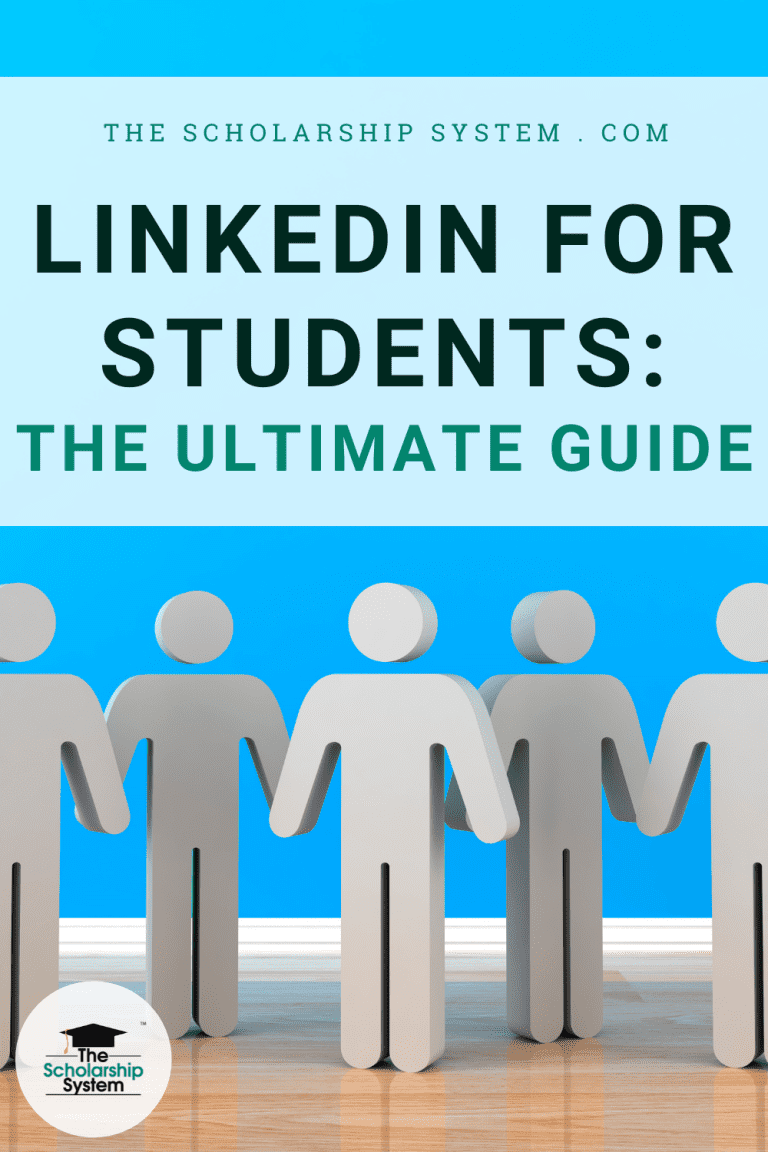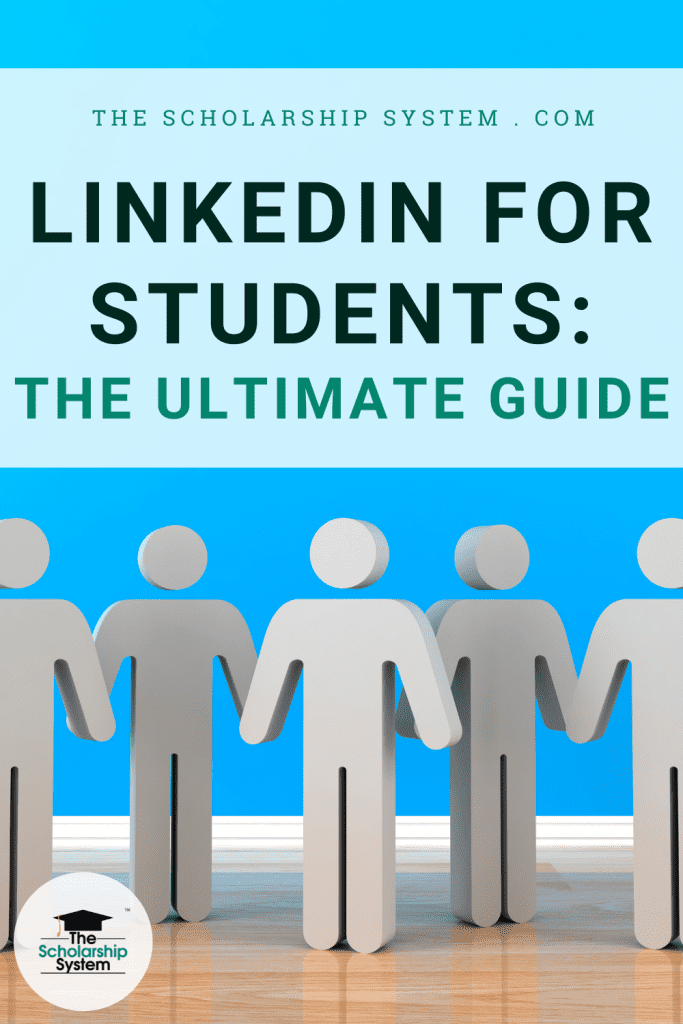 LinkedIn Profile Tips for Students
Headline
A LinkedIn headline is a quick snapshot, discussing what a person has to offer professionally and, potentially, what they're hoping to find next. When creating LinkedIn headlines for students, some of the latter is almost always part of the equation.
LinkedIn headlines are inherently short, mainly because there's a strict character limit. Generally, a LinkedIn headline for students is either just one sentence long or is a couple of sentence fragments.
The goal is to summarize what the student is studying and feature a bit of where they want to take their career. In some cases, it may feature a few relevant skills, too. That way, those who view the profile know what the student brings to the table and what they'd like to do with their capabilities.
LinkedIn Headline Examples for Students
Software development student with Python and Java skills looking for entry-level programming opportunities
Aspiring engineer pursuing full-time career improving infrastructure in local communities | B.S. Civil Engineering 2023
Soon-to-be marketing graduate with internship experience| SEO, social media marketing, and Google Analytics
Summary
While LinkedIn can automatically generate a summary, it's not usually a good idea to go that route. The end result often looks artificial, so it might not make the best impression.
Instead, when creating a LinkedIn summary for students, the manual approach is a better bet. Students get a full 2,000 characters to work with, so they can often highlight their education, relevant experiences, valuable skills, and a bit more into the section.
Unlike with resumes, using "I," "me," and "my" statements isn't just allowed here; it's preferred in many cases. As they write, they should provide the same kind of information as they would if asked the classic interview question, "Can you tell me about yourself?"

LinkedIn Summary Examples for Students
I'm a third-year Information Technology undergraduate student at XYZ University, concentrating my studies in the areas of infrastructure, networking, and server management. I'm interested in network and server administration and am seeking out internship and entry-level opportunities in those fields, specifically.
During my studies, I've had the opportunity to work with diverse teams, giving me a great understanding of the perspective of others. Additionally, the pace of my studies has made me highly agile, allowing me to pivot between projects with ease and adjust to shifting priorities.
I feel that my skills and experience have prepared me for a dynamic, fast-paced workplace that prioritizes operational efficiency without sacrificing security. I'm looking forward to providing value to such an employer and growing my career in the I.T. field.
As a people-oriented person, I've long wanted a career where I could make a difference in my local community. At ABC College, I've had the opportunity to get onto that path, pursuing a degree in nursing with an emphasis on community-critical services.
Along with furthering my medical knowledge in formal courses, I've had the opportunity to participate in several internships with non-profit healthcare organizations. Not only has that experience allowed me to hone critical patient care skills – including medical history taking, patient education, and treatment plan development – but it's also taught me how to act with compassion, ensuring the patients' needs are addressed on every level.
As I approach graduation, my goal is to find a long-term role with a healthcare facility that allows me to play a critical role in patient care and develop further professionally.
Profile Picture
Since LinkedIn is a career-oriented site, the photo your student chooses needs to be suitably professional. Usually, going with a headshot-style image is the best choice. For attire, something in the smart casual to business formal range can work, depending on the field they're pursuing.
The quality of the photograph also needs to be high, as a blurry image won't make a great impression. Fortunately, many modern smartphones have great cameras. Your student should just make sure that they ask someone else to take the photo if they go this route, or use a stand and remote to take the picture, as the selfie approach isn't usually the best move.
Another one of the important LinkedIn profile picture tips is to choose a great background. It shouldn't be busy, but it also needs some depth. A brick wall can be a great choice, as well as a tall, dense shrub. Both add natural hues and texture, adding visual interest without drawing the focus away from your student.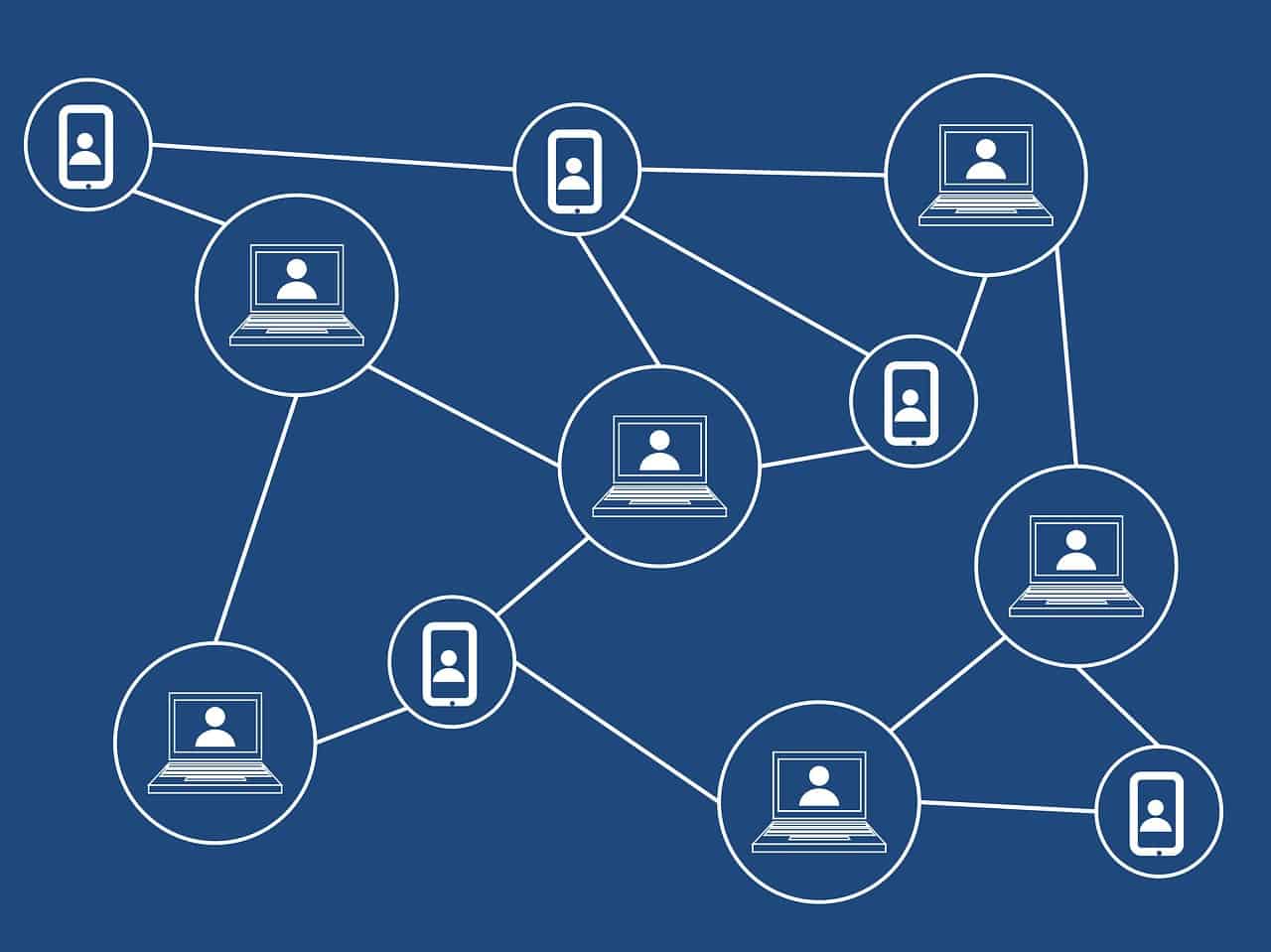 Education
When it comes to LinkedIn tips for college students, adding details about their education is essential. Ideally, they want to discuss their major and minor. Additionally, they may wish to highlight coursework that's particularly relevant to their future career. Along with shining a light on their knowledge base, discussing courses makes it easier to fit in more keywords.
Another critical thing students need to do is make it clear if they haven't earned their degree yet. Presenting the information as if they've finished their education can seem dishonest, so it's better to be forthright about where they are on the path toward completion.
Skills
LinkedIn lets users list dozens of skills on their profiles. While it may be tempting to include as many as possible, that isn't always the case. Instead, LinkedIn skills for students should focus on capabilities that are relevant to their future careers. That way, hiring managers and recruiters can quickly see that they bring something valuable to the table instead of that information getting lost in a sea of irrelevant skills.
Experience
Whether your student has any information to add to the experience section of their LinkedIn profile largely depends on whether they've held any type of role before. Part-time jobs, volunteer positions, and internships can all qualify as experience. Similarly, personal projects, freelance positions, and gig work can count.
Completing the experience section on LinkedIn is essentially the same as covering their work history on their resume. They'll list the employer, dates they worked, and position title. Then, they'll add in relevant achievements that showcase their skills, fitting in keywords whenever possible.
When your student picks accomplishments, they should focus on ones that align with the kind of work they'd like to get in the future. That way, it appeals to hiring managers and recruiters in that field.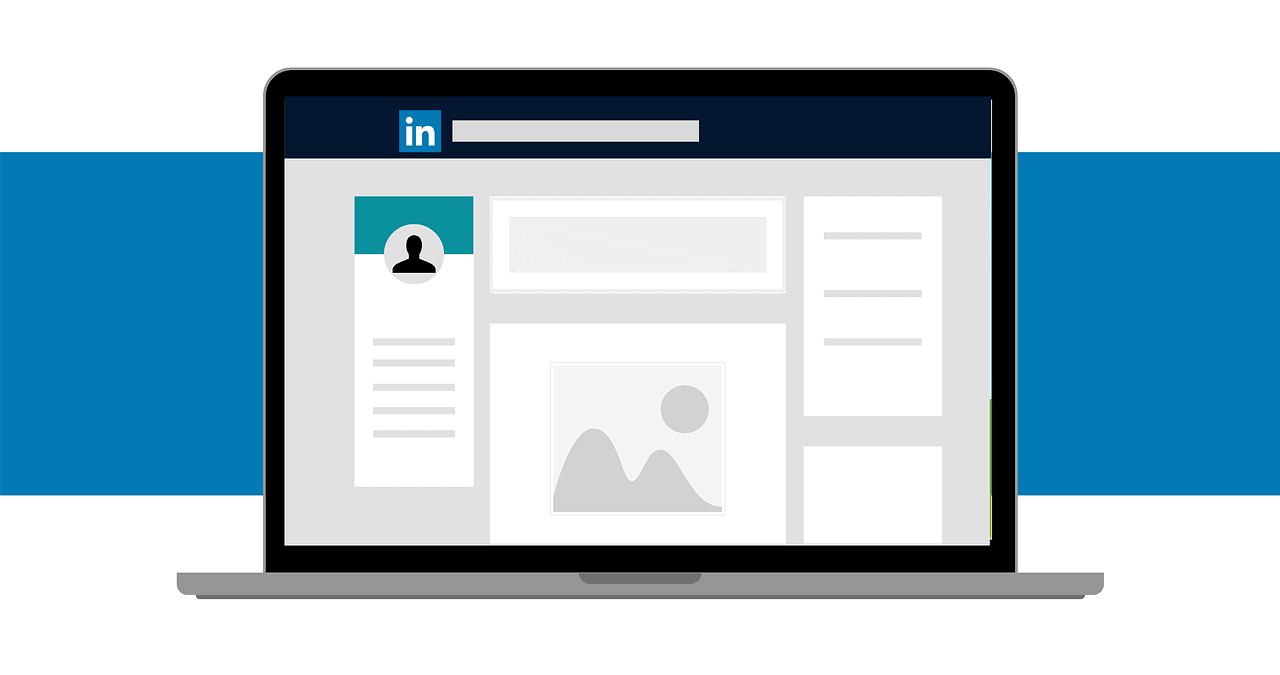 More LinkedIn Tips for College Students and High Schoolers
Getting Started with Professional Networking
Above all else, LinkedIn is a place for professional networking. Even if your student hasn't held a formal job, that doesn't mean they can't start forging connections. They can start by connecting with other students who share their professional interests, as that approach is mutually beneficial.
In some cases, professors and department heads may be willing to join a student's network. However, that isn't always the case, so students shouldn't press if their request is declined.
After that, one of the easiest ways to take the next step on LinkedIn for college students is to take advantage of the alumni network. There's an automatic connection when they reach out to people who attended their school, increasing the odds that the person will respond. Similarly, adding colleagues from volunteer experiences, internships, or part-time jobs can be wise.
Once your student starts making connections, they need to cultivate the relationships. Ideally, they should focus on giving more than they get, ensuring they're providing the other person with value. Additionally, they shouldn't ask for career help until the connection is strong, increasing the odds that the member of their network will agree to assist.
Being Cautious with Profile Examples and Templates
If your student does a quick online search, they can find plenty of LinkedIn profile examples for students. While it's fine to use these as a resource, students need to ensure that they aren't copying content from any of these sources. Instead, they should serve solely as inspiration.
Using content directly from examples can be problematic. If other students do the same, there's a chance that someone will notice that the information isn't unique, leading them to question its authenticity. By ensuring it only serves as inspiration, students ensure that their profile is one-of-a-kind, which works in their favor.
Similarly, rigidly following a LinkedIn summary template for students can carry the same risks. Ultimately, your student needs to focus on standing out. While they can use a template as a general guide, they should add some touches that are uniquely theirs, too.
Not Using LinkedIn as a Resume Substitute
Technically, LinkedIn is an expanded digital resume. However, that doesn't mean students shouldn't have a traditional resume, too.
Ultimately, one of the most important LinkedIn tips for students is to make sure that they're using every strategy when attempting to boost their careers. By having a solid LinkedIn resume and traditional resume, they'll be ready for a broader range of opportunities. In the end, not all companies accept LinkedIn profiles as resumes or resumes in place of a LinkedIn profile. That's why having both is essential.
If your student wants to graduate early from college but they're worried about the cost, scholarships could be the answer. If you and your student want to learn more about this outstanding money-saving option, sign up for our free college scholarship webinar! Take a quick trip over to http://thescholarshipsystem.com/freewebinar to reserve a spot today.