Updated on September 2nd, 2021
Smartphones are a staple for many teens and young adults, so finding some of the best apps for students can help make sure their next school year is easier to manage. Luckily, there are plenty of amazing apps for college students and high schoolers, including options that can make learning or staying organized easier.
Since your high school or college student likely already has a smartphone seemingly glued to their hand at all times, it only makes sense to take advantage of the technology to help them get ahead.


​
​Here are some of the best apps for students, and what they have to offer. For convenience, we've broken the apps into categories, allowing you to choose the right solution based on your child's needs or goals.
If you and your student want to learn more about where to find local scholarships, as well as national awards, sign up for our free college scholarship webinar! Take a trip over to http://thescholarshipsystem.com/freewebinar to reserve your spot today.
Best Apps for Students
Some apps are great for students of nearly any age. Those in this category could benefit college students and high schoolers alike, so everyone should check these out.
Best Planner Apps for Students
Keeping organized as a student isn't easy. Each class has its own deadlines and test dates, and keeping tabs on everything can be daunting. Luckily, some apps make it so much simpler. Here are a few to explore.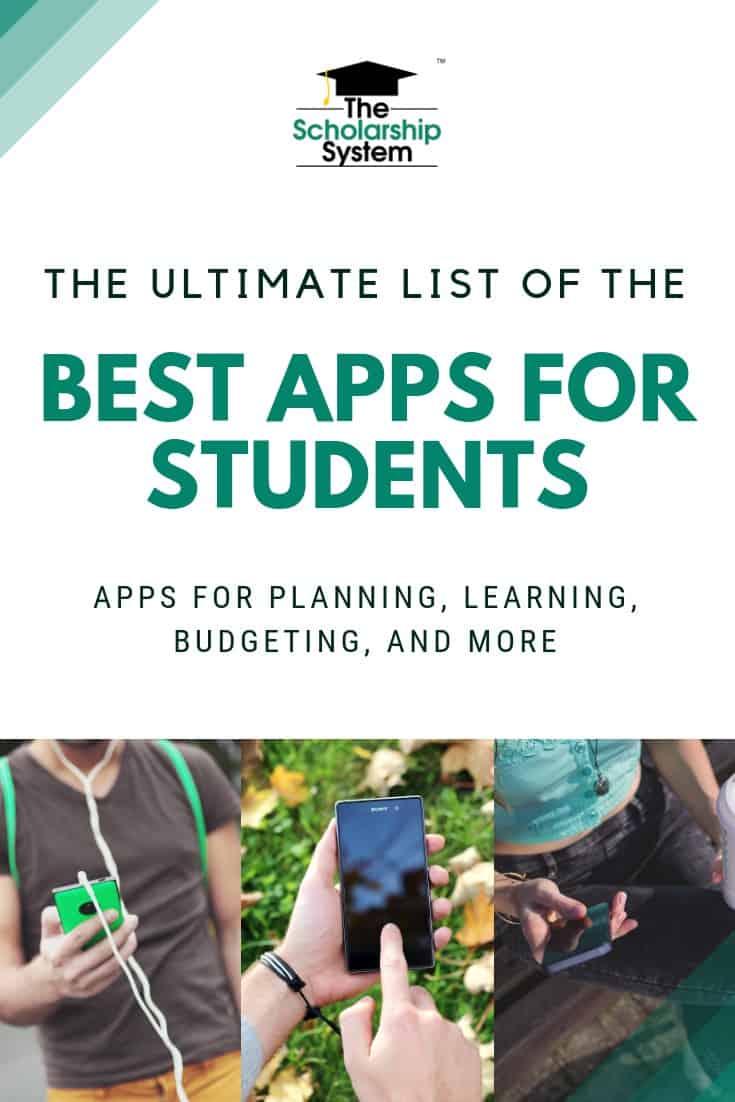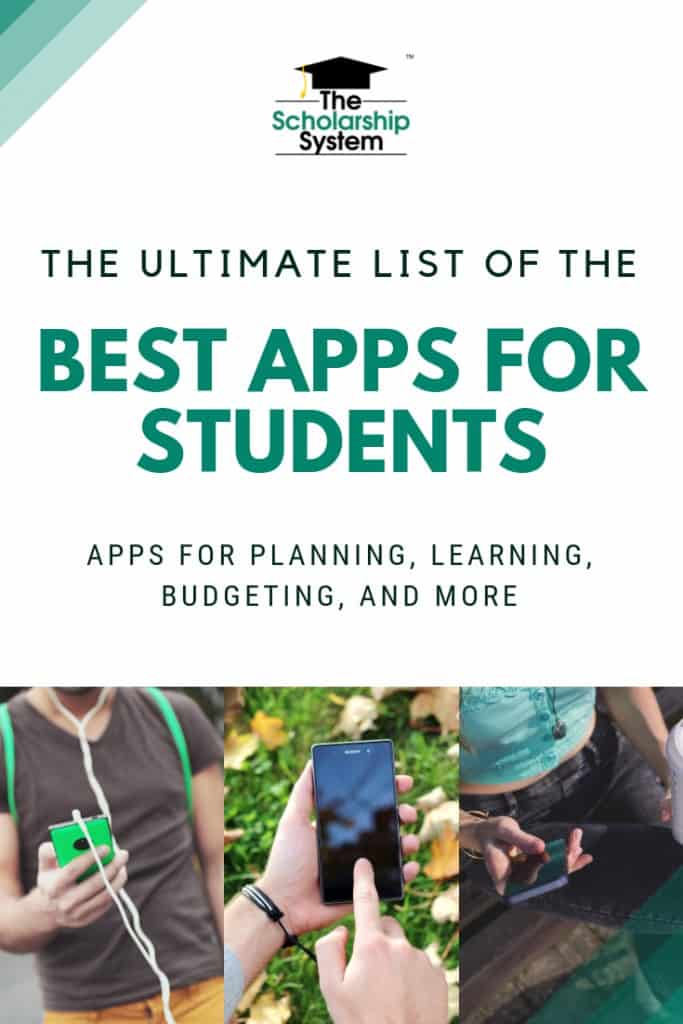 Studious
If your student regularly forgets assignment due dates, doesn't remember to study for tests, or simply forgets to turn their ringer off during class, then Studious may be a great solution.
First, Studious lets your student organize everything by class. This means no more worrying whether they got the Chem 101 test date confused with History 210. There's a master calendar that provides an overview of their day, week, and month, helping them predict which days will be tougher than others (and if it makes sense to tackle Friday's assignment early!). There are note sections for recording important details, and they can even customize the icon assigned to the class, letting them get to the right part quickly.
Studious includes separate tabs for each class as well, allowing them to separate the information about homework, tests, and more.
Second, Studious helps ensure your student's smartphone isn't ringing out of control during class. It has a silence feature which automatically mutes the phone during class times. In a sea of apps for college students and high schoolers, that feature sets Studious apart from some of the others, and will certainly come in handy.
MyHomework Student Planner
Many teachers or professors embrace technology for its organizational capabilities, giving students quicker access to critical information from mobile devices. If your student's instructor uses teachers.io, then one of the best productivity apps for college students or high schoolers in that class is MyHomework Student Planner.
This app gives you the ability to track homework assignments and class schedules. It even has a calendar that supports time blocking for increased convenience, and your student can set homework due dates and assign reminders to make sure they get the work done.
But, one thing that sets MyHomework Student Planner apart is the ability to sync it with your class syllabus and course materials if their professor uses teachers.io. That means they can access critical information without having to type it in by hand or go to another site to take a look. Convenience at its best!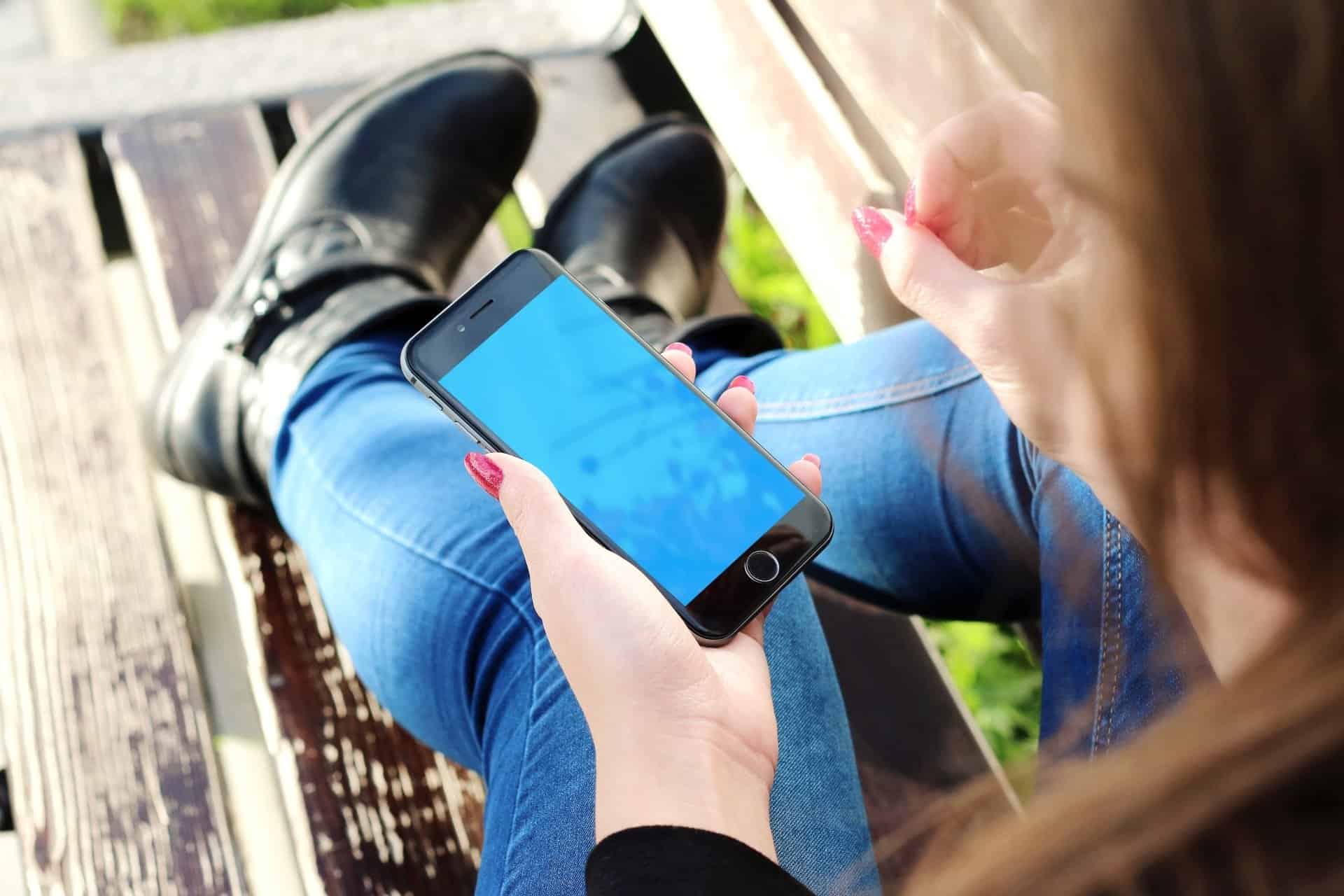 Best Educational Apps for Students
Being able to learn on the go is just convenient. Here are some apps that make discovering new information or committing course materials to memory easier than ever before.
Merriam-Webster Dictionary
There is nothing more convenient for students than having a dictionary at their fingertips. Not only can they read definitions through the Merriam-Webster app, but they can also check out synonyms, related words, and antonyms, making this app incredibly useful.
As a bonus, there are fun quizzes and a word-a-day feature to help expand their vocabulary and understanding. Plus, they can conduct voice searches, making it easy to find a word even if they have no idea how to spell it.
StudyBlue
For students who love flash cards, StudyBlue is the perfect app. It allows your student to upload study materials to review on their smartphone or computer, and gives them the ability to create custom digital flashcards to test their retention. It even supports the option to filter out the flash cards the user always gets right, enabling them to focus their efforts on tidbits they're having more trouble remembering.
Google Translate
While not technically an app for college students or high schoolers, Google Translate is handy for anyone taking a foreign language course. It can help your student translate difficult passages or check their work to see if it's correct. However, it is important to remember that Google Translate isn't always perfect, so they shouldn't rely on it entirely.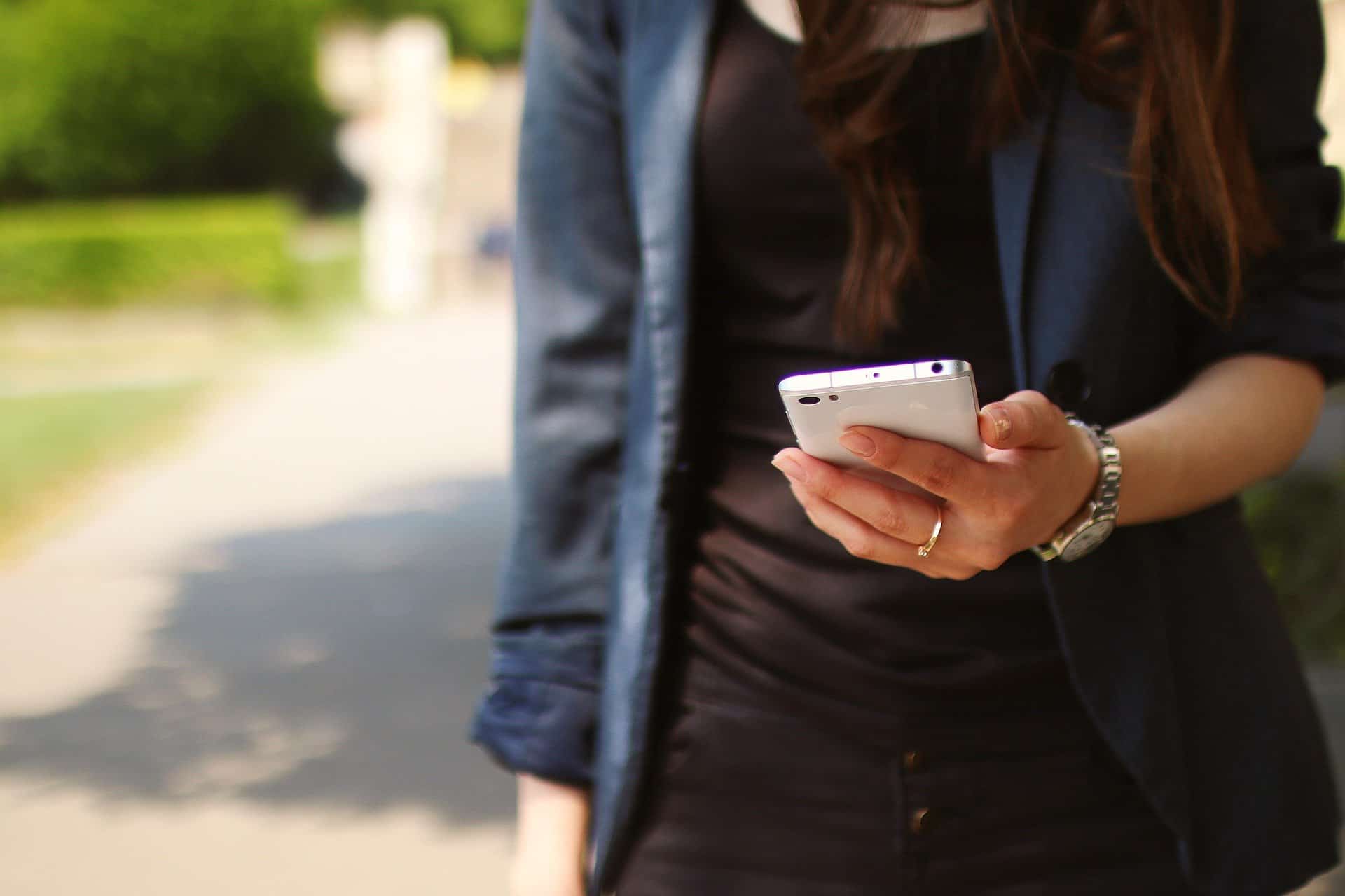 Quizlet Go
On Quizlet Go, users can review existing study sets (or create their own) and learn about a variety of topics. There are also handy diagrams that show anything from the structures of the heart to where cuts of beef come from to the boroughs of London.
If your student isn't a fan of flashcards, this can be an interesting alternative. Plus, the picture-based nature of the information can be great for visual learners who might not do well with just text alone.
Scribd
When it comes to an online library, Scribd is hard to beat. There are tons of books, articles, and documents available, covering nearly any topic imaginable.
While it is a subscription-based app, it can make finding reference materials for research papers easier. Plus, since subscribers can add notes and organize the content they want to use in the future, it's much more convenient than hitting the local library.
Best Apps for High School Students
While many of the apps above can certainly help any student out, there are a few more that are particularly great for high school students.
Best Learning Apps for High Schoolers
High school students are still building a foundation, from an educational perspective. As a result, apps that can guide them and help them commit more to memory should be a priority over ones that hand over answers. Here are a couple of the best apps for students who are still in high school.
MyScript Calculator
When it comes to learning math, actually working through equations by hand can help make the concepts stick. With MyScript Calculator, your student can get the same experience right through their smartphone or tablet. The app recognizes their handwriting on the screen, so they can work through problems without having to deal with errant eraser bits if they make a mistake.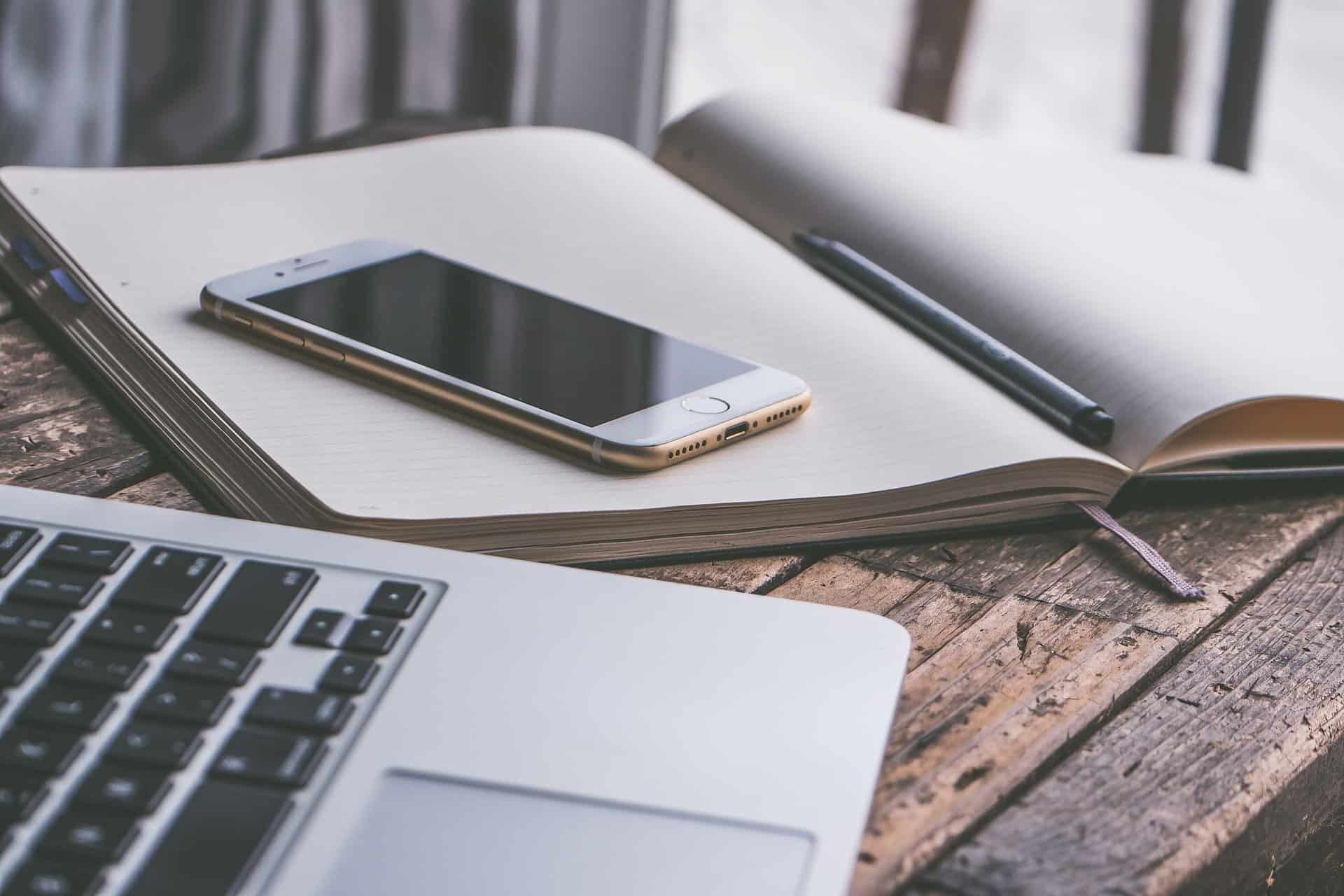 CliffsNotes
CliffsNotes have been around for a long time, but the app-based version is much more convenient than those little booklets. If your high schooler is reading one of the classics, these companion guides can help them understand the various themes and characters, making it easier to analyze the literature.
Just be aware CliffsNotes can't substitute for actually reading the book. Instead, the app is designed as a supplement, filled with quizzes, insights, and even audio summaries to help your student grasp what they read.
Best Apps for College Students
College students may have different needs than high schoolers. Usually, they have a solid educational foundation. Plus, they might have the option of using a smartphone in class.
Best Math Apps for College Students
Once your student reaches college, they may have to tackle some advanced mathematics courses. Here are some apps that can help them along the way.
Mathway
If your student struggles with math, Mathway could be a great app to help them through these challenging courses. Your student just types in a problem (or snaps a picture of it with their smartphone camera) and the app will reveal an answer if it can handle the calculation.
The app can help with anything from basic math to calculus and trigonometry. However, the free version of the app doesn't show all of the work, so your student may need to hand over some cash to turn this into a learning tool instead of just a way to get a quick answer.
Free Graphing Calculator
College students usually have enough stuff to lug around. Since a smartphone is basically a small computer, hauling around a graphing calculator may feel a bit unnecessary.
Free Graphing Calculator is an app that can handle nearly anything a regular graphing calculator would, including implicit functions, parametric equations, and graphing equations. It can also create tables from data your student inputs, which is very convenient.
It is important to note this might not be one of the best apps for students in all situations. This app might not work well for high school students as many teachers ban smartphones in class. Additionally, even college students might not be able to use the app for a test if their professor doesn't allow web-connected devices during exams.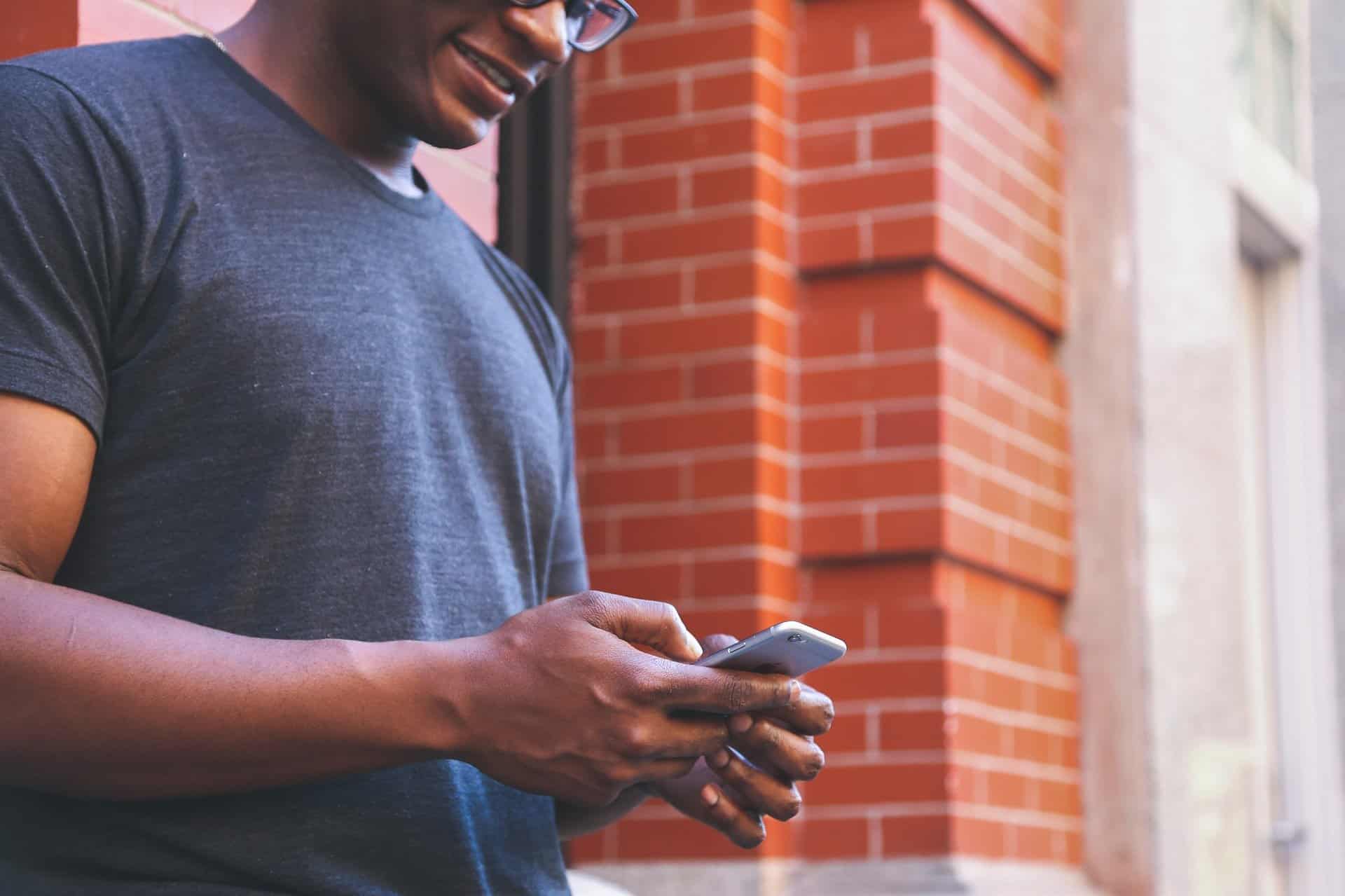 Wolfram Alpha
This is another app that can provide answers to math problems just by submitting them in the app. Plus, after buying the app, you get to see all of the work too, making it easier to figure out the steps you need to take to solve similar problems of what went wrong if you didn't get the right answer.
Best Apps for Medical Students
While plenty of college students take various science courses, medical students go well beyond basic biology and chemistry. Here are some apps that can help med students tackle subjects unique to their major.
Human Anatomy Atlas
For medical students, this 3D portable atlas of the human body is incredibly helpful. It is considered a leader in the anatomy reference space, and the ability to zoom and rotate the over 10,000 3D images makes it easy to see what you need to see. Plus, there are handy quizzes to help your student test their knowledge, making it a great learning tool too.
MedCalX
MedCalX is a specialty calculator for medical-style equations. It gives users access to scores, scales, medical formulas, and classifications, all with a few taps on the screen.
Micromedex
When it comes to drug information apps, Micromedex is hard to beat. It has information on over 4,500 search terms, including name brands and generics, and provides overviews of indications, contraindications, and adverse effects.
Eponyms
All medical students and professionals know tracking eponyms is a pain. Luckily, the Eponyms app makes browsing and searching for common eponyms easy, making it ideal for med students who may be overwhelmed by all of the information that is coming at them every day.
Medscape
For medical news, drug information, treatment details, and clinical presentations, Medscape has your student covered. Plus, much of the content can be read offline, making it ideal in situations where a data connection might not be available.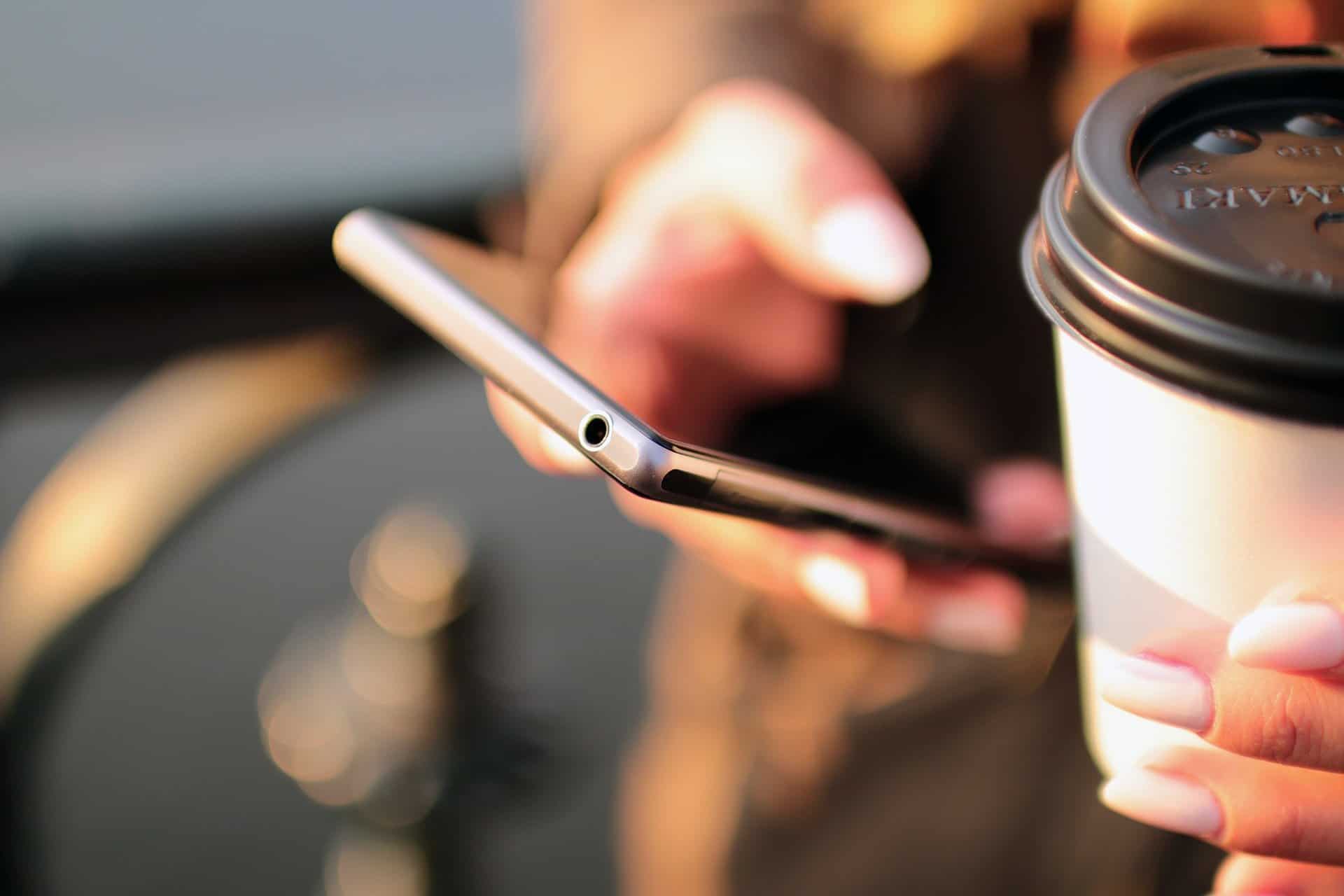 Best Educational Apps for College Students
Educational apps for college students need to accomplish one of two tasks. First, they could be designed to help them discover new information. Second, they could make reviewing course notes or other materials easier. Here are some of the best educational apps for college students that accomplish at least one of those goals.
Office Lens
If your student's professor loves scribbling notes on a whiteboard, Office Lens can feel like a godsend. It allows your student to snap a picture of what they see, even if they are seated at an angle to the board. Then it converts the image to text that can be edited and shared. The app can even remove glare and brighten shadowed areas, making sure everything is readable.
Goodbudget
While this isn't a learning app in the traditional sense, if your college student is new to budgeting, Goodbudget can help them create one on their smartphone. Since managing a budget for college students isn't always easy, particularly if your student doesn't know where to begin, a little digital assistance isn't a bad idea. Plus, they will build a valuable skill that can benefit them as they get used to being on their own, making it educational in its own right.
EasyBib
Bibliographies are a necessary but tedious part of the college experience. However, that doesn't mean your student has to create each one by hand. With EasyBib, they can scan a book's barcode or search to find the text they wish to cite. Then, the app does the dirty work, providing an accurate entry. Your student can even select from over 7,000 citation styles, so this app is sure to have the one they need.
iTunes U
If your student has an Apple device, they can head over to iTunes U to access educational course materials from a variety of leading universities, including Cambridge, MIT, Oxford, and Yale. The information can be a great supplement to their current classes, especially since they can take a look any time, day or night.
Best Planner Apps for College Students
If your student is more of a to-do list type, then task builder apps may be ideal. While these weren't created specifically as apps for college students, their simplicity makes them easy to use and doesn't require your student to navigate around a bunch of features they'll never utilize.
IFTTT
If This Then That (IFTTT) is an innovative app that gives your student a lot of capability in a simple package. This app lets the user create "recipes," or sequences of commands that tell a particular action to occur if a specific catalyst occurs.
For example, your student can create a recipe that has the IFTTT app have their alarm go off early if the weather app shows snow in the morning. That way, they can get up early enough to deal with a difficult walk or drive across campus without having to rush their way through the start of their day.
IFTTT syncs with a lot of apps, so the potential combinations are almost endless. Essentially, in the land of apps for college students and high schoolers, this one gives them the power of intelligent automation, all in the palm of their hand.
Any.Do
If your student needs a task organizer that is simple and intuitive, then Any.Do is a great option. It gives them the ability to create to-do lists that synchronize across multiple devices, ensuring they always have access to the most current version. The interface is touch interactive, and new entries can be created using voice too. Entries can be prioritized and rearranged, and once a task is done, your student can mark it as complete.
As an added convenience, Any.Do also has a widget, allowing quick and easy access to the information from your student's smartphone home screen.
Exam Countdown
If your student's professor hands out a syllabus with exam dates listed, Exam Countdown is a great app for tracking this information. It lets you know exactly how many days are left before test time, making sure your student is aware and even stricken with a sense of (studying) urgency as it draws near.
Best Voice Recorder Apps for College Students
Sometimes, taking notes is hard. Teachers may go through the material faster than your student can write or type. In this case, getting one of the apps for college students that make recording the lecture easy can be a big help.
Smart Voice Recorder
Not all lecturers run smoothly. If your student's teacher is prone to long pauses, then Smart Voice Recorder may be one of the tops apps for college students available. It will automatically pause the recording if it gets quiet, saving valuable storage space on your device and allowing your student to review the content with greater ease later. They can also choose between multiple quality settings, giving you the ability to record up to 75 hours of audio before running out of the room.
QuickVoice Recorder
If your student needs more features, then QuickVoice Recorder might be a better option. It allows users to easily email the audio files straight from the app and even lets your student multitask by continuing the recording while they access another app.
Best Safety Apps for College Students
While most college campuses are very safe, it never hurts to go the extra mile to make sure your student is secure. After all, strolling across campus alone at night can be scary, so it is better to be safe than sorry. Here are a few apps that can help them on their journey.
Circle of 6 U
Circle of 6 U has a few features to keep students safe. First, it has location tracking and campus maps built in, ensuring your student knows where they are and how to get to their destination. Second, your student can list trusted friends and send out pre-formatted group messages with critical details about their location in just two taps.
bSafe
bSafe is an app that comes with an SOS option, ensuring your student can alert selected contacts if they need help. Once pushed or activated by voice command, the "guardians" get an alert with the student's location. Plus, they can see and hear everything happening after an SOS through the real-time live stream. Everything is also recorded and saved, and the files are stored locally and sent to the guardians.
While apps aren't the answer to everything, having a few of the best apps for students can help your student get more organized and keep ahead of tasks while in school.
If you and your student want to learn more about where to find local scholarships, as well as national awards, sign up for our free college scholarship webinar! Take a trip over to http://thescholarshipsystem.com/freewebinar to reserve your spot today.