Updated on June 28th, 2022
As we get closer to the beginning of the new school year, many children (and parents) are looking for ways to make managing the year easier. Luckily, there are plenty of apps for college students and high schoolers that can help your child get organized, take notes, study, and more.
Since your high school or college student likely already has a smartphone seemingly glued to their hand at all times, it only makes sense to take advantage of the technology to help them get ahead.

If your student is trying to avoid debt, scholarships are a great option. They can cover a range of college costs and don't have to be paid back. If you and your student want to learn about scholarships, sign up for our free college scholarship webinar! Take a quick trip over to http://thescholarshipsystem.com/freewebinar to reserve a spot today.
Here are some of the best apps for college students and high schoolers, and what they have to offer. For convenience, we've broken the apps into categories, allowing you to choose the right solution based on your child's needs or goals
Productivity Apps for College Students and High Schoolers
Productivity and scheduling apps abound, but not all of them are targeted at students. Here are a few that are designed for those spending time in an educational setting that doesn't carry all of the business-oriented features that your student likely doesn't need.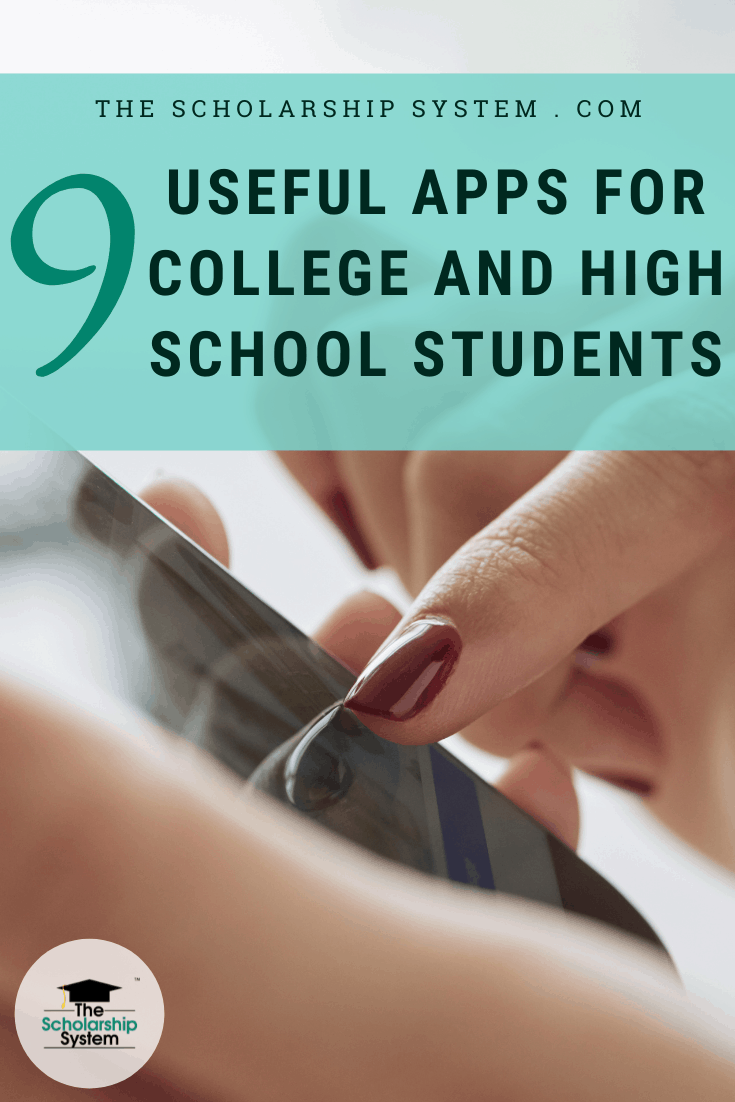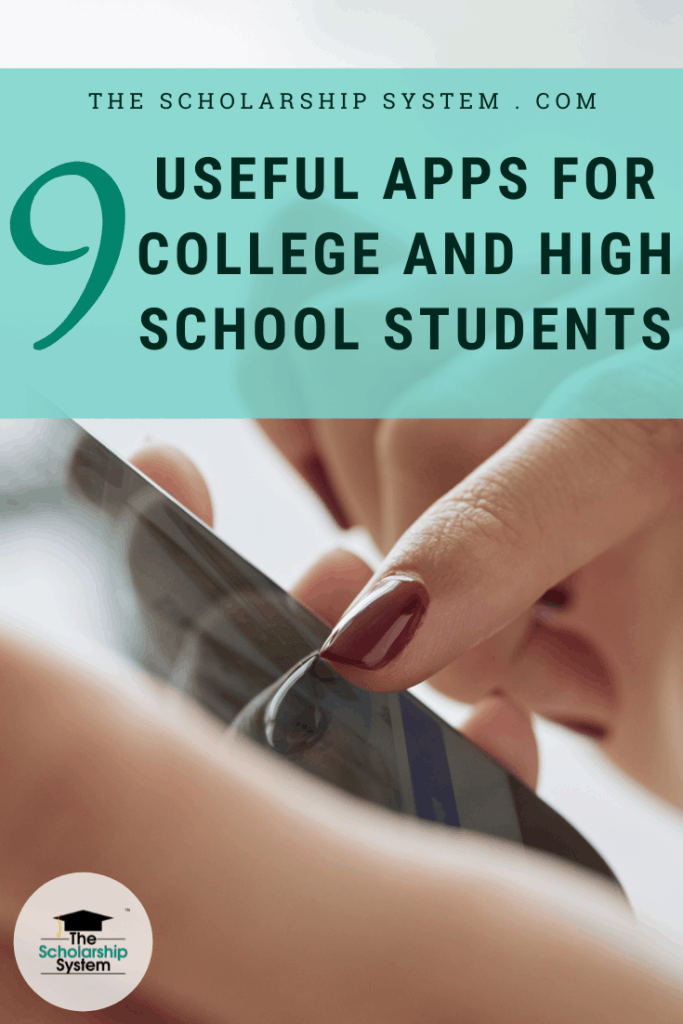 1. Studious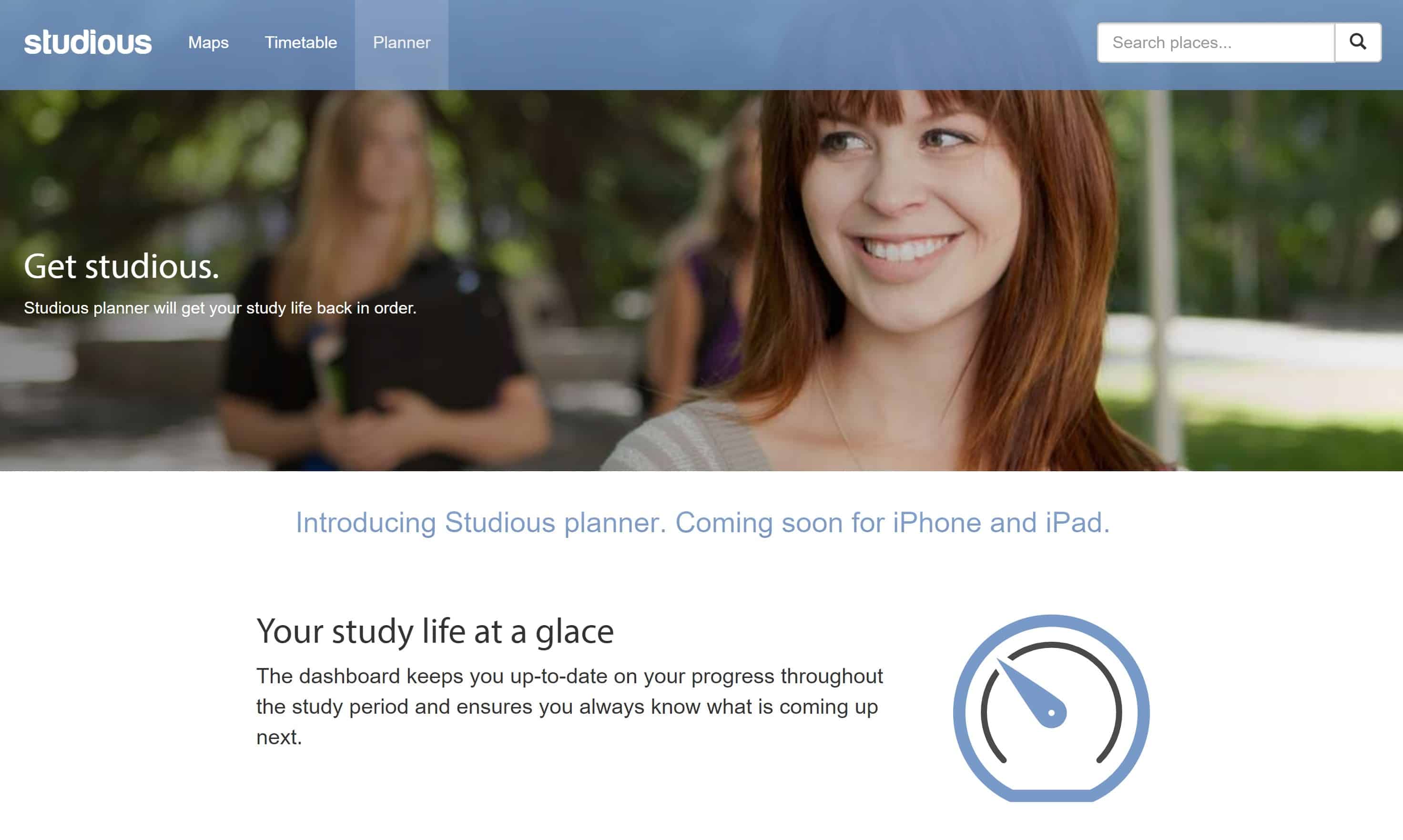 If your child regularly forgets assignment due dates, doesn't remember to study for tests, or simply forgets to turn their ringer off during class, then Studious may be a great solution.
First, Studious lets your child organize everything by class. This means no more worrying whether they got the Chem 101 test date confused with the one for History 210. There's a master calendar that provides an overview of their day, week, and month, helping them predict which days will be tougher than others (and if it makes sense to tackle Friday's assignment early!). There are note sections for recording important details, and they can even customize the icon assigned to the class, letting them get to the right part quickly.
Studious includes separate tabs for each class as well, along them to separate the information about homework, tests, and more.
Second, Studious helps ensure your child's smartphone isn't ringing out of control during class. It has a silence feature that automatically mutes the phone during class times. In a sea of apps for college students and high schoolers, that's a feature that sets Studious apart from some of the others, and will certainly come in handy.
2. MyHomework Student Planner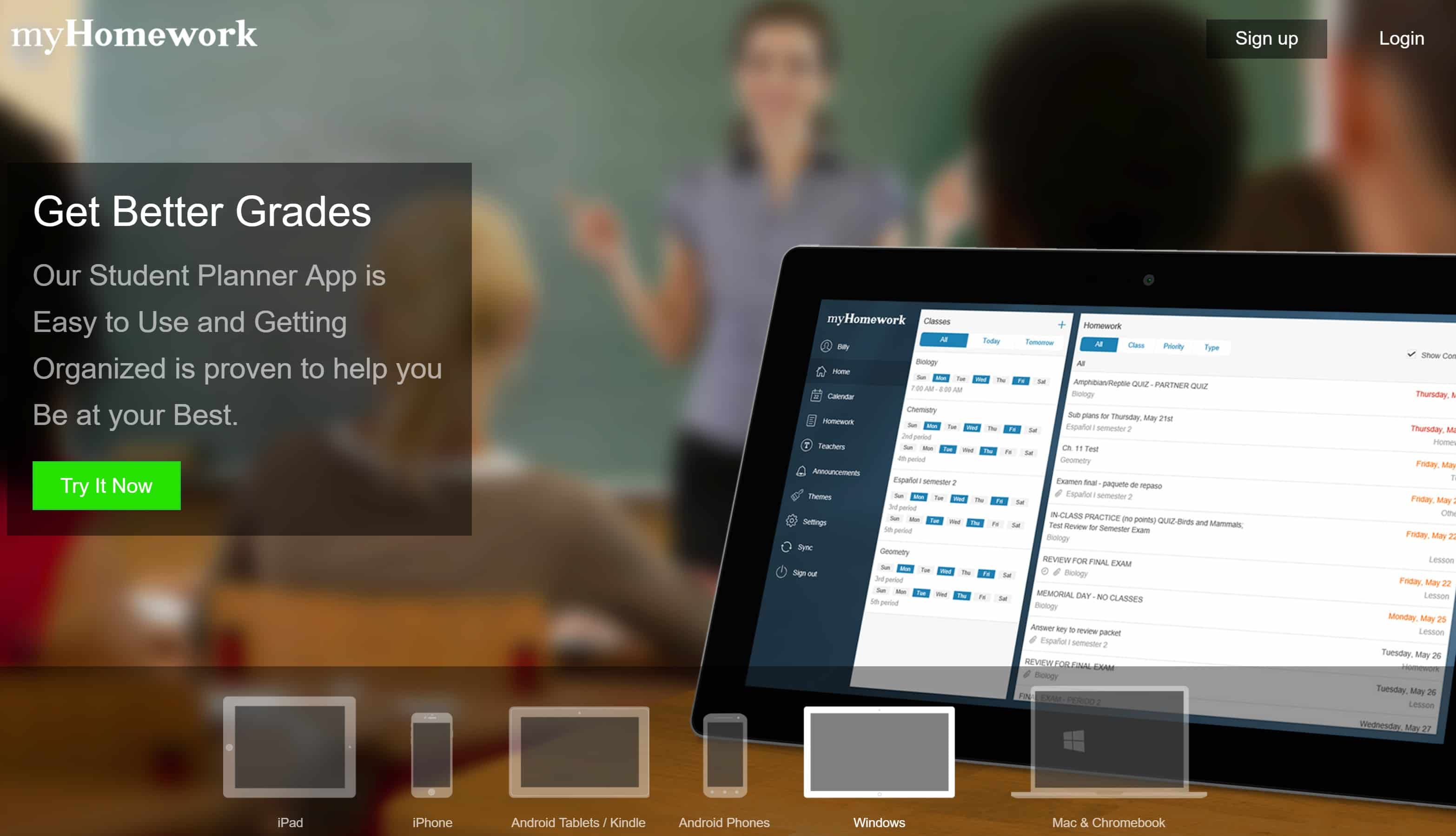 Many teachers or professors embrace technology for its organizational capabilities, giving students quicker access to critical information from mobile devices. If your child's instructor uses teachers.io, then one of the best productivity apps for college students or high schoolers in that class is MyHomework Student Planner.
This app gives them the ability to track homework assignments and class schedules. It even has a calendar that supports time blocking for increases convenience, and your child can set homework due dates and assign reminders to make sure they get the work done.
But, one thing that sets MyHomework Student Planner apart is the ability to sync it with their class syllabus and course materials if their professor uses teachers.io. That means they can access critical information without having to type it in by hand or go to another site to take a look. Convenience at its best!
Task Builder Apps
If your child is more of a to-do list type, then these task builder apps may be ideal. While these weren't created specifically as apps for college students and high schoolers, their simplicity makes them easy to use and doesn't require your child to navigate around a bunch of features they'll never utilize.
3. IFTTT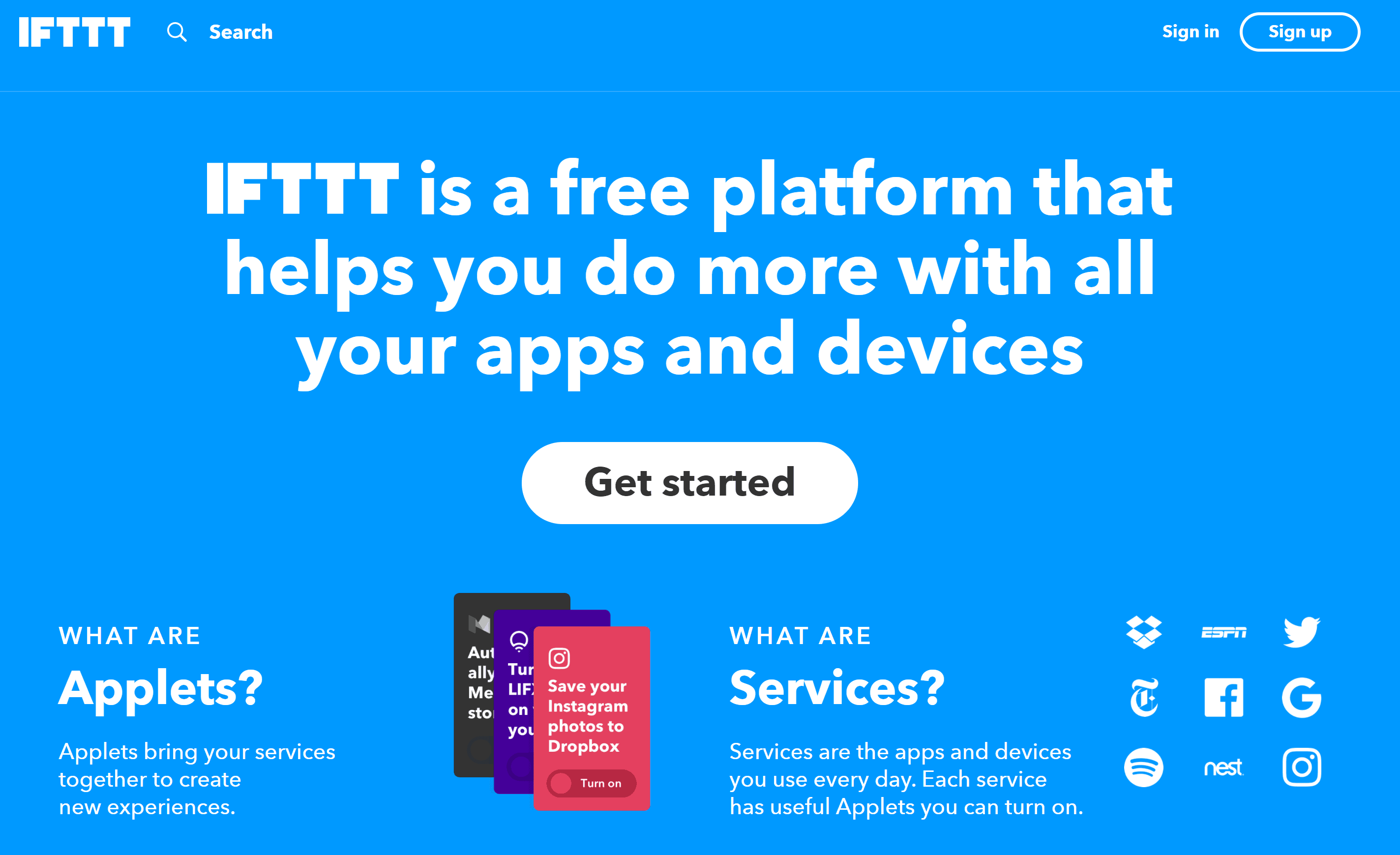 If This Then That (IFTTT) is an innovative app that gives your student a lot of capability in a simple package. This app lets the user create "recipes," or sequences of commands that tell a particular action to occur if a particular catalyst occurs.
For example, your child can create a recipe that has the IFTTT app to have their alarm go off early if the weather app shows snow in the morning. That way, they can get up early enough to deal with a difficult walk or drive across campus without having to rush their way through the start of their day.
IFTTT syncs with a lot of apps, so the potential combinations are almost endless. Essentially, in the land of apps for college students and high schoolers, this one gives them the power of intelligent automation, all in the palm of their hand.
4. Any.Do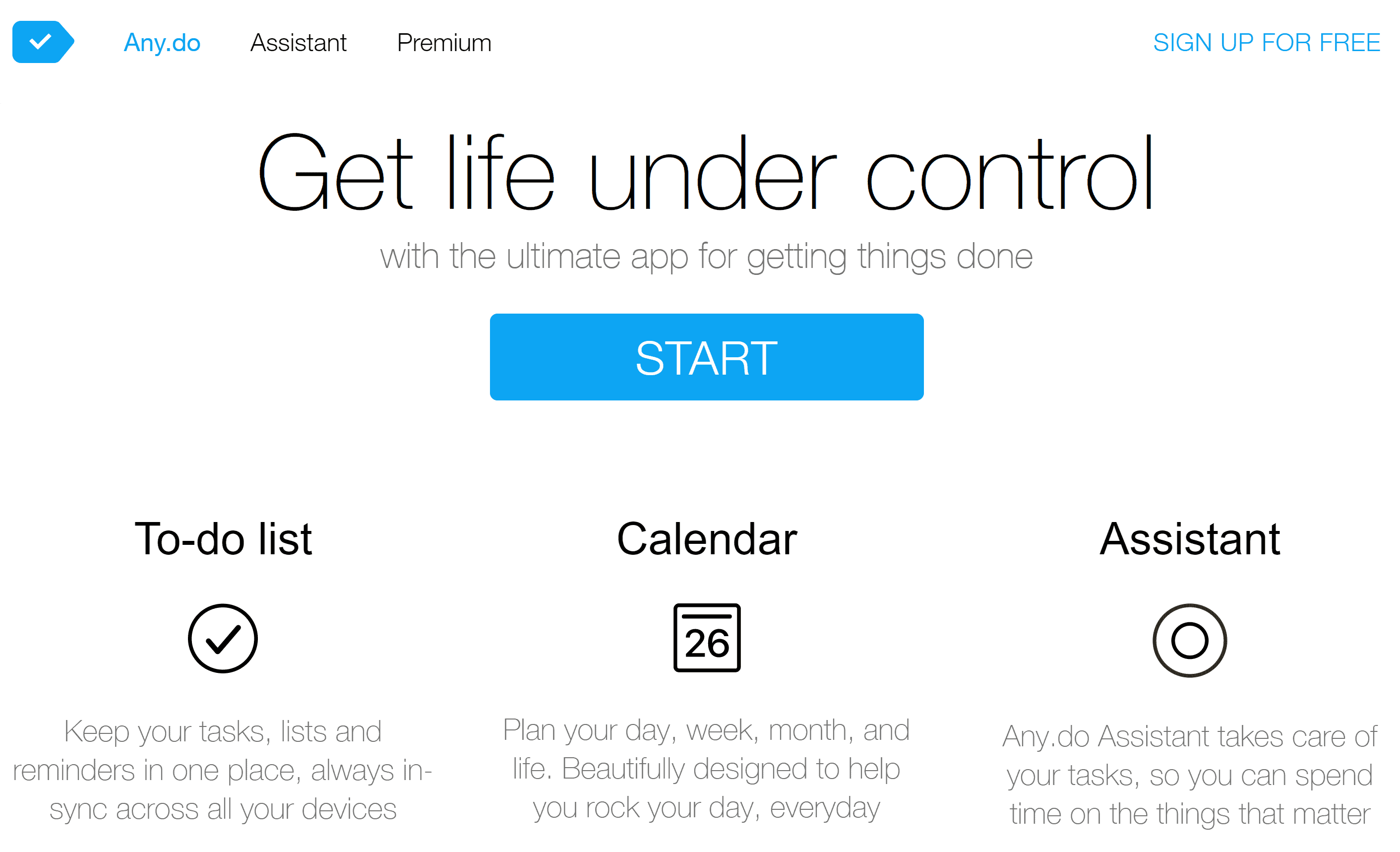 If your child needs a task organizer that is simple and intuitive, then Any.Do is a great option. It gives them the ability to create to-do lists that synchronize across multiple devices, ensuring they always have access to the most current version. The interface is touch interactive, and new entries can be created using voice too. Entries can be prioritized and rearranged, and once a task is done, your student can mark it as complete.
As an added convenience, Any.Do also has a widget, allowing quick and easy access to the information from your child's smartphone home screen.
Voice Recorder
Sometimes, taking notes is hard. Teachers may go through the material faster than your child can write or type. In this case, getting one of the apps for college students and high schoolers that make recording the lecture easy can be a big help.
5. Smart Voice Recorder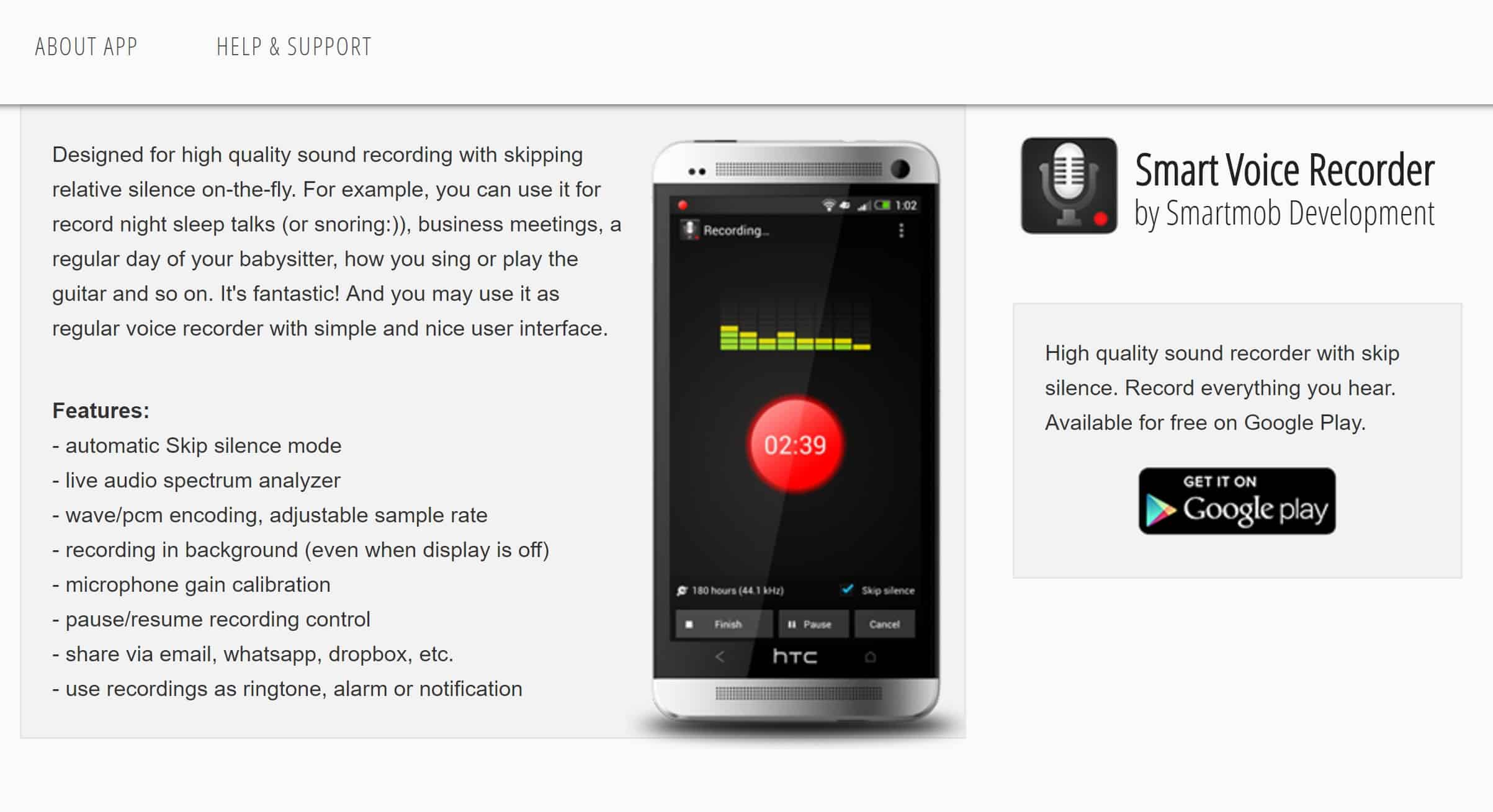 Not all lecturers run smoothly. If your child's teacher is prone to long pauses, then Smart Voice Recorder might the one of the top apps for college students available. It will automatically pause the recording if it gets quiet, saving valuable storage space on your device and allowing your student to review the content with greater ease later. They can also choose between multiple quality settings, giving them the ability to record up to 75 hours of audio before running out of room.
6. QuickVoice Recorder
If your child needs more features, then QuickVoice Recorder might be a better option. It allows users to easily email the audio files straight from the app and even lets your child multitask by continuing the recording even if they access another app.
Study Aid Apps for College Students and High Schoolers
Sometimes, students need a little extra help to really get the material down. These study aid apps for college students and high schoolers are designed to do just that, assisting your child with their educational activities.
7. StudyBlue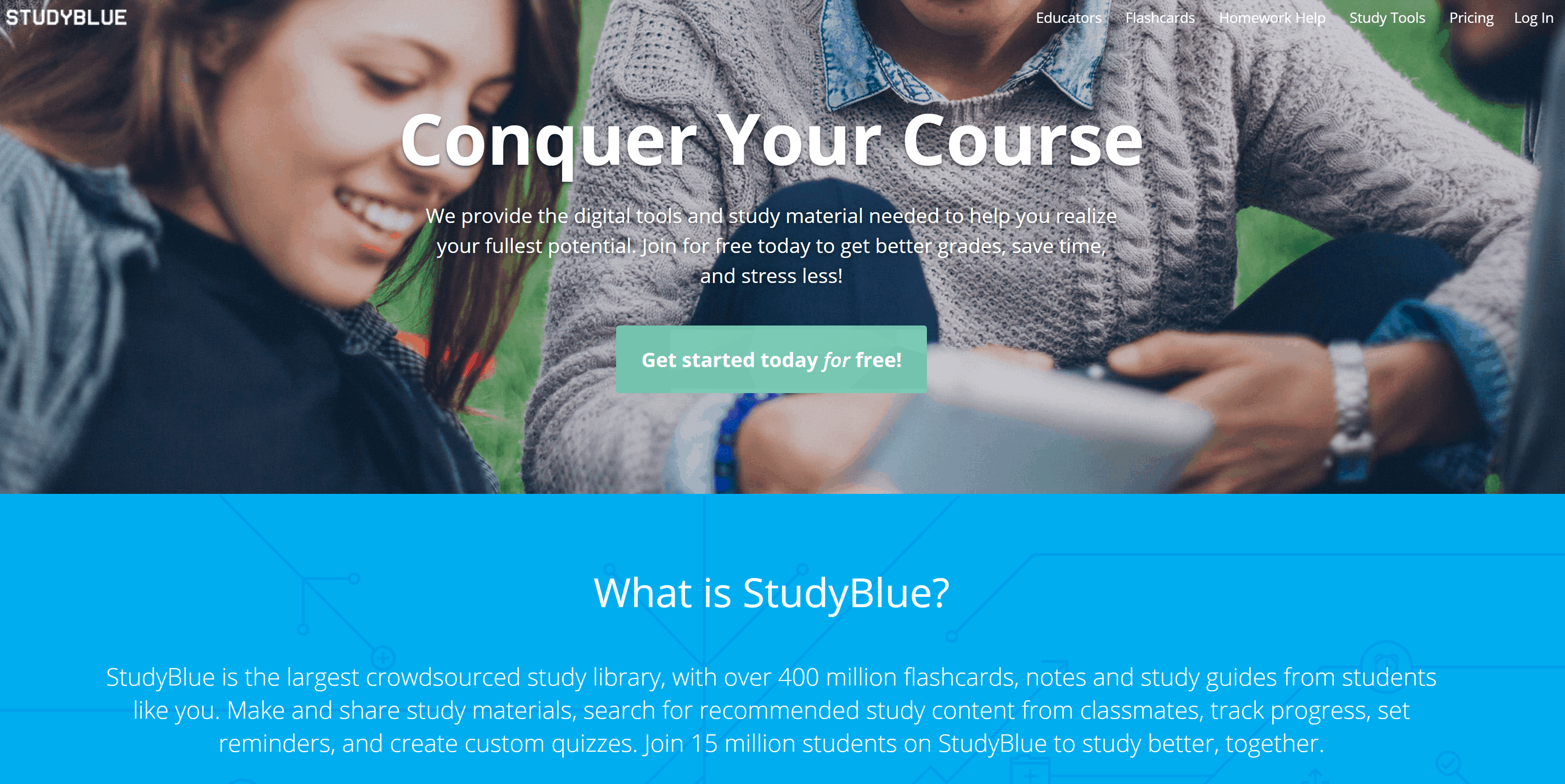 For students who love flashcards, StudyBlue is the app for them. It allows your child to upload study materials to review on their smartphone or computer, and allows them to create custom digital flashcards to test their retention. It even has the ability to filter out the flashcards that the user always gets right, enabling them to focus their efforts on tidbits they're having more trouble remembering.
8. Google Translate
While not technically an app for college students or high schoolers, Google Translate is handy for anyone taking a foreign language course. It can help your child translate difficult passages or check their work to see if it's correct. However, it is important to remember that Google Translate isn't always perfect, so they shouldn't rely on it entirely.
Scholarship Tracking App for College Students and High Schoolers
And it wouldn't be complete without an app to help manage the scholarship process. And actually, it's ours!
9. The Scholarship System App & Chrome Extension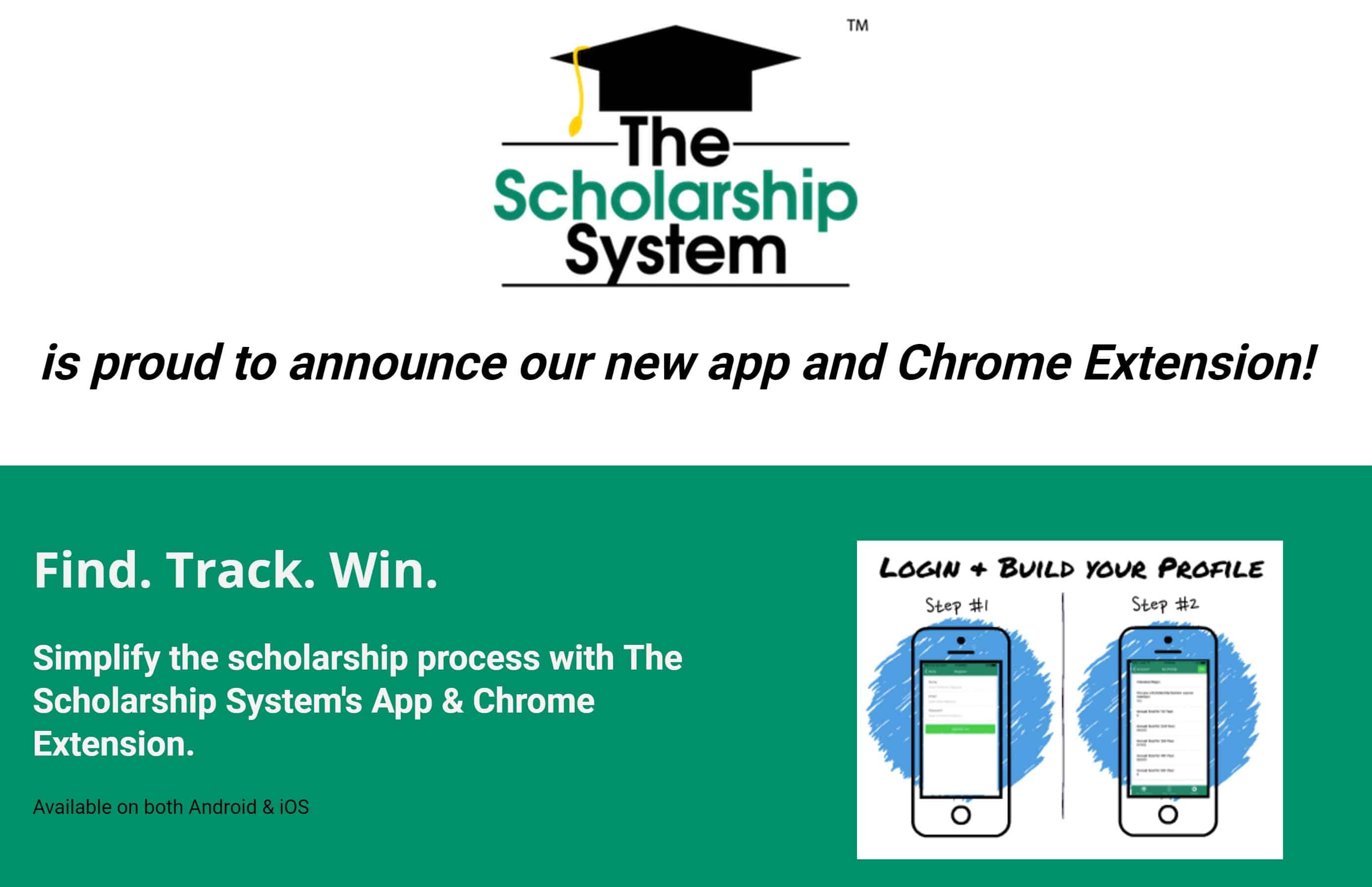 We created this app to specifically help you and your child keep track of scholarships and all the important information you will want to remember such as due date, dollar amount, requirements and more.
The best part is that this isn't filled with tons of scholarships that you can't use. Instead, it's actually empty – until you put scholarships in there.
Why? Because this allows you and your child to only view scholarships your child is actually eligible for. It even reminds you 2 weeks before the deadline so that your child doesn't miss a single deadline (the easiest way to increase their chances at winning.) And if you search for scholarships on your computer, you can use our Chrome extension to put data and sync it with the app.
Want to learn how to use our app and Google Chrome extension? Watch this quick video below:
For more detail, watch a real-life scenario of using the app at https://thescholarshipsystem.com/app-howto
Do you need help finding scholarships to put in the app? Join our next free training and we will show you exactly how to quickly find the best scholarships for your child. Between the steps you will learn in our free training and this free app and Chrome Extension, you will be well on your way to paying for college!
While apps aren't the answer to everything, having a few of these apps for college students and high schoolers can help your child get more organized and keep ahead of tasks while in school.
Related articles:
Did you find this article helpful? If so, share it with your friends and family so they don't forget anything either!