Updated on June 10th, 2022
You are about to start one of the biggest journeys in your life, and it all begins with your freshman orientation. Having the chance to visit your school and get your footing can make the actual transition into college life easier to manage, alleviating some of the nervousness you may have about becoming a college student.

College orientation is a great time for meeting new people and getting a thorough look at your future campus. While many of your needs will be handled by the college or university, it is still important to be prepared in numerous ways. To help make your freshman orientation experience as successful as possible, here is what you need to know before you go.
If your student is trying to avoid debt, scholarships are a great option. They can cover a range of college costs and don't have to be paid back. If you and your student want to learn about scholarships, sign up for our free college scholarship webinar! Take a quick trip over to http://thescholarshipsystem.com/freewebinar to reserve a spot today.
What to Pack for Your Freshman Orientation
The length of freshman orientation varies from one institution to the next. But, whether you are there for an afternoon or an overnighter you will need to bring some key items along.
Your first source of information regarding what you should bring is any materials you received regarding your college orientation. In some cases, you will be expected to bring certain documents, like immunization records, to present while you are on campus. The packets may also include a list of recommended items, like pens or pencils, notepads, and laptops. You may also want to bring some snacks and bottled beverages in case you feel the need to partake between scheduled meal times.
When it comes to dress, aim for comfort. A freshman orientation often includes a significant amount of time on your feet while you tour the campus, so you want to wear shoes you can walk in for most of the day and clothes that are appropriate for the current weather.
In some cases, a dress code will be established by the college or university. If that is the case, the information will be in your packet.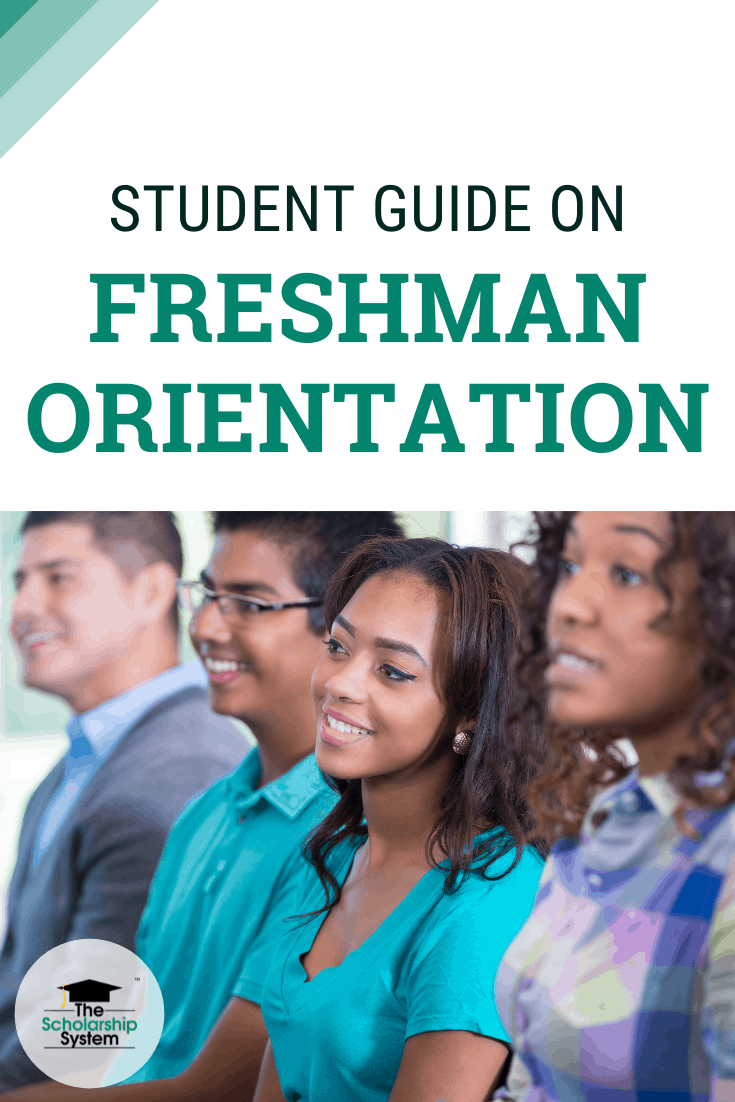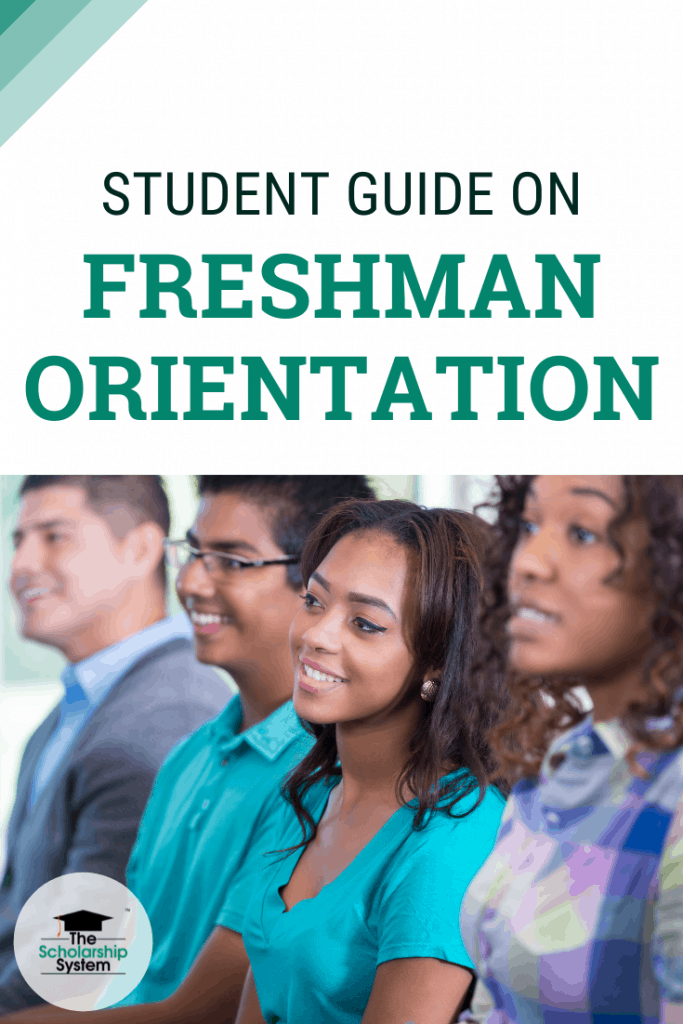 What You Will Do at Freshman Orientation
A college orientation involves numerous activities designed to help you get acquainted with the campus and surrounding area as well as finalize certain details about your attendance. Often, you will participate in several sessions, each focused on a particular area like a school policy and rules review, an overview of financial aid, and some history about the institution. Many freshman orientations also include meet-and-greets to let the incoming freshman class mingle a bit and serve as a casual way to meet some of the faculty and administrators. We highly recommend attending these as it can be a great opportunity to meet people before you even attend school!
Campus Tours & Roommates
Campus tours are also part of the freshman orientation experience. These will help you become familiar with the grounds and gives you a chance to find key areas like the bookstore, cafeteria, student center, and the various academic buildings
Students who will be living on campus may also see the dorms and may even get to meet their roommates. In some cases, your school will provide you with information about your roommate before orientation, giving you a chance to connect before classes begin. If you are in contact before your first trip to campus, consider scheduling to attend the same one so you can meet in person before moving in.
Some freshmen orientations also include a tour of the local area. You may get to see some of the local restaurants, stores, and other businesses that college students frequent, helping you get a feel for your new city or town.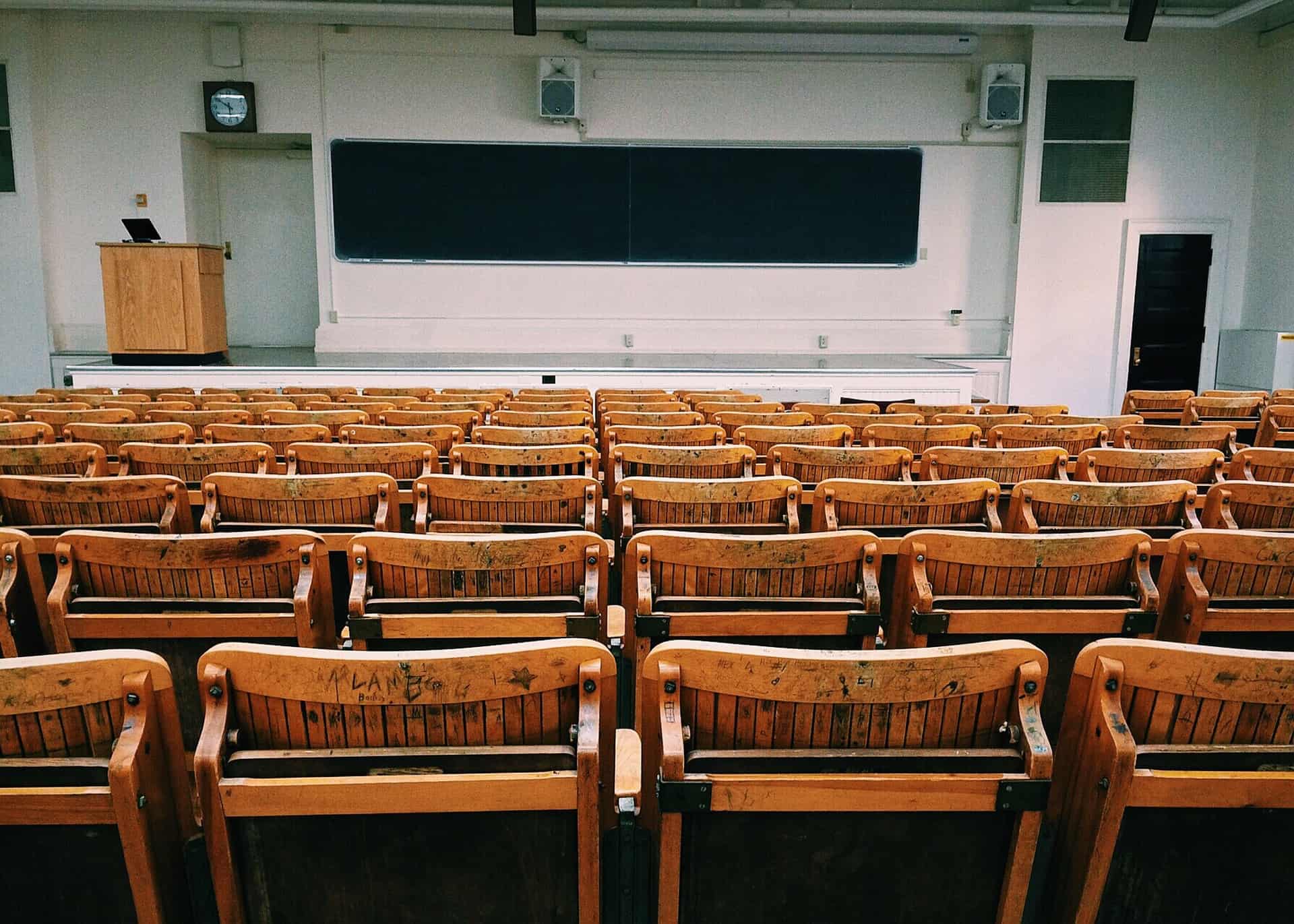 Choosing Your Class Schedule
It is also fairly common for incoming freshmen to select their class schedule during orientation. Often, you'll have a chance to meet with your advisor and discuss which classes would form a solid foundation for future learning. If this is part of the college orientation process, and there are multiple orientation dates from which to choose, selecting the earliest date available can increase your odds of getting your preferred classes. Otherwise, you may be stuck having to look at other options if your ideal classes are already full.
Additionally, you'll get to choose an ideal time for your classes. While you may be used to getting up early for high school, that doesn't mean it is a great idea to take on an 8:00 am (or earlier) class in college if you have other choices. For example, which of these sound like a better way to start your day: 8:00 am Chemistry or 10:00 am Chemistry? You'll likely be staying up later once you get to college, so you might want to adjust your morning schedule accordingly when you can. You also may want to batch your classes together so you have the entire rest of the day to yourself. Think this through before you go to your orientation!
If you are interested in studying abroad, you might want to discuss this with your advisor now. They will be able to help you explore your options, especially if you are still covering your general education classes. For example, some students save certain classes for study abroad.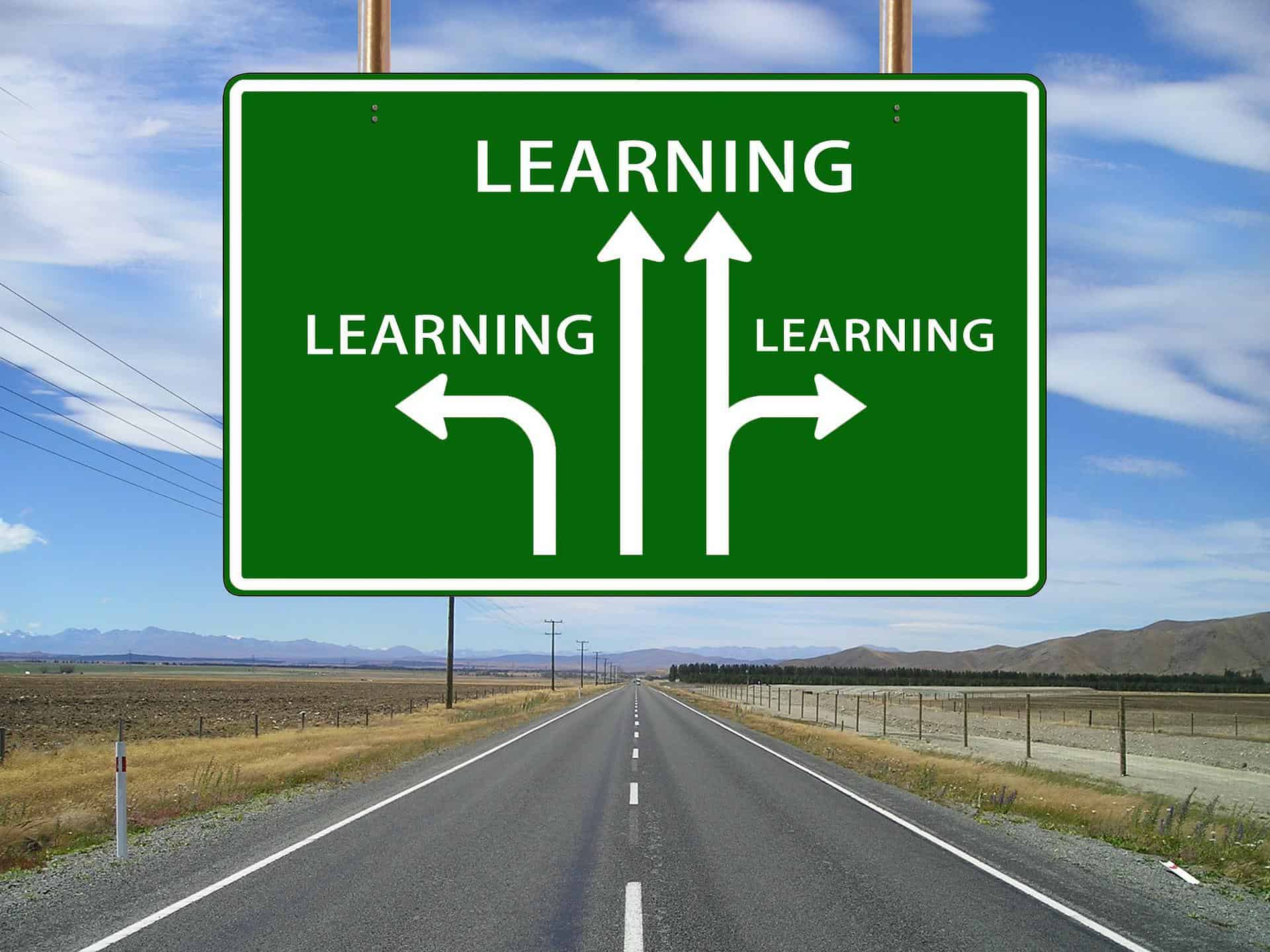 Asking for More Money
This can also be a great time to ask about last-minute scholarship money. More than likely, they won't have any left for the fall but you could find out about scholarships they offer that you can apply to as a freshman.
And if you want some additional help on finding external scholarships that can also be used to cover your bill, join our free webinar at https://thescholarshipsystem.com/freewebinar. I cover the exact steps to find and secure scholarships for college (that won me over $126k in scholarships.)
External scholarships have deadlines as late as July which means last-minute money is possible! So don't give up!
What Else Will You Learn at Freshman Orientation
Aside from the information from your initial sessions, you may also learn about a variety of social opportunities on campus. Many freshman orientations include an overview of the available clubs and organizations that operate on campus, information about the school's sports teams, and even an introduction to Greek life on campus. You may have a chance to sign up to receive information about any groups of interest, allowing you to connect to other students before your first day.
You'll also have the chance to ask questions during your freshman orientation. Some that may help you get a better feel for your new campus include:
How are move-in days coordinated?
What evening activities are available to students?
Is there an intramural sports program?
What kind of academic support is available and how do I access it?
What kind of transportation is available?
Do most freshmen leave their car at home?
If you want some helpful books on how to survive (and master) freshman year, here are a few we recommend:
You're All in This Together
The college orientation process can be overwhelming at first. But, it is important to remember that all of the incoming freshman class is in this together. If you feel a bit lost on a topic or a bit disoriented, don't be afraid to reach out to others in the orientation group. They may be able to give you the information you need or at least help you realize that you aren't alone.
Be prepared to talk to a lot of people throughout the day, as you are going to meet the vast majority of your future classmates during orientation. Yes, some of it will be awkward, so work to maintain a sense of humor throughout your time on campus. And don't be afraid to leave your comfort zone a bit and try something new.
If your freshman orientation involves an overnight stay and you have the option of staying in the dorms, consider it a great opportunity to socialize with the other students. This will give you a quick taste of college life with other people who are learning just like you.
Overall, college orientation is a very exciting time that gives you a chance to learn about your new school and campus while getting a taste of what life there is all about. While it may be a bit scary at first, treat it like an opportunity and, who knows, you might meet some other students with whom you can become lifelong friends while you work your way through college together.
In summary, here are just a few of the tips we covered above:
Pack necessary items based on your pre-orientation packet
Dress comfortable while meeting the required dress codes if they have one
Don't forget a pen and paper to take notes
Attend any networking events to meet fellow students and professors
Take advantage of early orientation dates to get your ideal schedule
If you plan to study abroad, let your advisor know when planning your schedule
Don't be afraid to ask questions. We offer some ideas above!
Know that you are all in it together!
Are you a parent wondering what to expect from the freshman orientation experience? Be sure to check out our parent's guide next week!
Looking for some last-minute money to help pay the bill?
If you are still trying to find some last-minute money to help pay for college, don't forget there are deadlines almost right up until the Fall semester begins (yes, in July and some in August!) If you want to learn how to find these scholarships as well as tons of other helpful tips, join our free webinar at https://thescholarshipsystem.com/freewebinar