Updated on June 15th, 2022
While a high school education is critical for future success, you don't learn everything you need to know about life while in school. In fact, certain areas are barely touched on during their formal education.
But that doesn't mean your college-aged children need to be sent off into the world unprepared. Instead, take advantage of the holiday season (and the time off from school) for some recreational reading with a purpose.
If you want to get the high school or college student in your life moving out on the right foot, here are ten great books to read before college to give them some of the information they simply don't cover in school.

If your student is trying to avoid debt, scholarships are a great option. They can cover a range of college costs and don't have to be paid back. If you and your student want to learn about scholarships, sign up for our free college scholarship webinar! Take a quick trip over to http://thescholarshipsystem.com/freewebinar to reserve a spot today.
1. 1001 Things Every College Student Needs to Know
Going to college is an entirely new experience. And, even if you remember how things worked during your college days, not everything about the experience will be the same for your child. With that in mind, 1001 Things Every College Student Needs to Know helps cover the basics about enrolling in classes, on-campus living, studying effectively, and much more. Think of it as a crash course in being a kid in college.
If you want to check it out, you can find it here.
2. How to Cook Everything by Mark Bittman
If you don't want your child living off of Hot Pockets and instant noodles, How to Cook Everything provides instructions for over 2,000 simple recipes. No topic is too simple to cover as far as this book is concerned. Advice is designed to help new cooks pick the right gadgets and gear, while techniques for doing everything from measuring dry ingredients to how to scramble eggs are covered in detail.
So, if your greatest fear for your soon-to-be college student revolves around them surviving solely on pizza delivery, then this book is a great addition to their personal college library.
Want to take a look? Find the book here.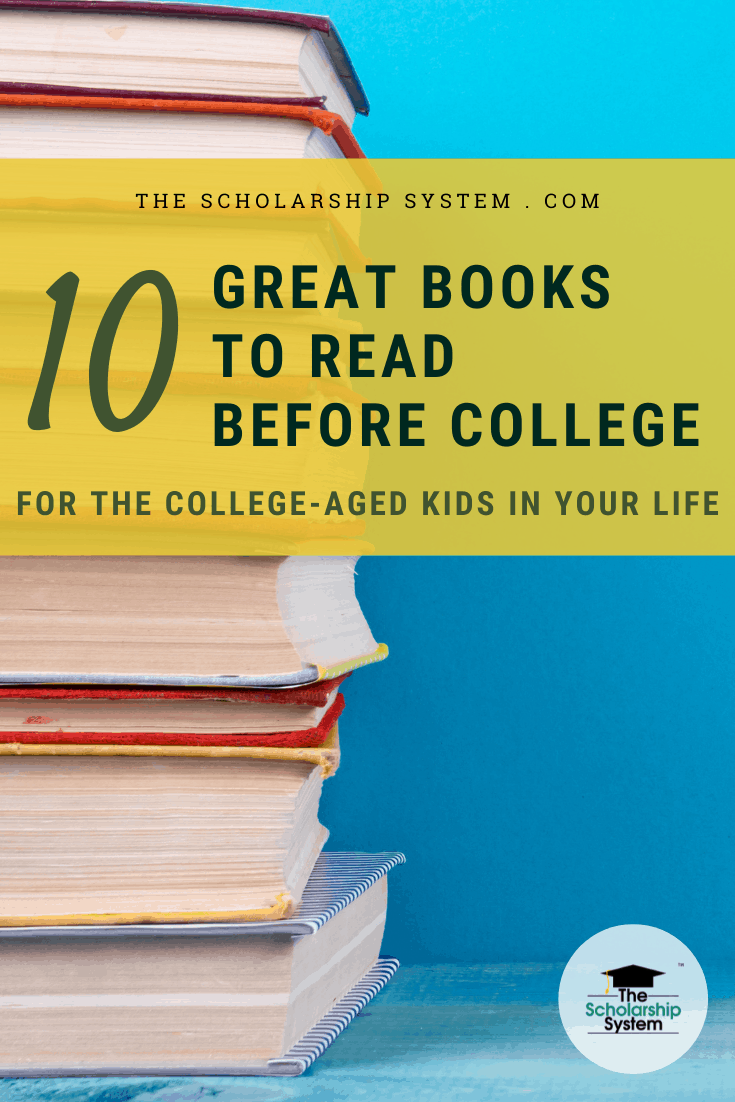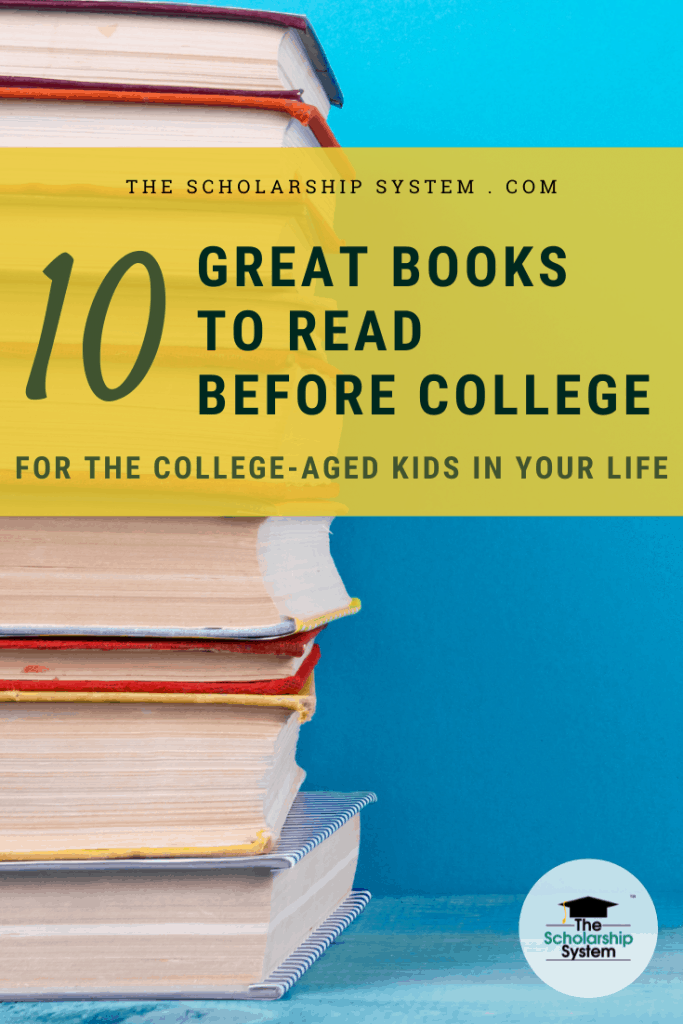 3. The Defining Decade by Meg Jay
Many people underestimate how critical a person's twenties are for shaping their futures as adults. A combination of scientific research and carefully collected anecdotes, The Defining Decade helps your child understand how valuable this time is and what it takes to make the most of these formative years. This time in one's life is precious, help make sure they use the time wisely.
To check it out, find it here.
4. Your Money or Your Life by Vicki Robin and Joe Dominguez with Monique Tilford
The memory of the Great Recession is still fresh in everyone's mind. And, regretfully, many high school educations only touch on the fundamental of personal finance, if it covers it at all. Your Money or Your Life helps readers learn how to manage and get out of debt, develop a system for savings, manage priorities, address imbalances in values and lifestyle, and work toward a financially independent life. By introducing these principles early in your child's adult life, they have the opportunity to take control of their financial destiny to help live a better quality of life from that day forward.
If you want a copy for yourself (it's great for parents too!) or your college-aged student, you can get it here.
5. The Alchemist by Paulo Coelho
This is one of our favorite books to read before college (or at anytime in life for that matter.) For those who like to learn life lessons through captivating storytelling, The Alchemist is an ideal choice. The tale follows Santiago as he journeys in search of worldly treasure. During his travels, Santiago ends up learning lessons that are far more valuable than any amount of silver and gold.
Even though the book celebrated its 25th anniversary in 2014, this simple fable still provides a wealth of knowledge that is just as applicable today as it was when it was first written.
To order your own copy, you can find it here.
6. You Are a Badass by Jen Sincero
Designed as a how-to guide with a sense of humor, You Are a Badass gives advice to those looking to improve their lives without the traditional self-help jargon. The book aims to help readers discover why they are the way they are, and what changes are or are not realistic. Ultimately, the hope is that the reader will feel ready to "kick some serious ass" when it comes to their financial and personal lives, while learning to love themselves for who they are now and who they can become.
If you want to help your student become a badass, you can get the book here.
7. I Will Teach You To Be Rich by Ramit Sethi
Ramit Sethi's I Will Teach You To Be Rich targets 20 to 35-year-olds with a personal finance program that helps the financially ambitious, yet currently clueless, get a grip on their situation. Unlike many other personal finance authors, Sethi's approach doesn't involve cutting out every luxury from one's life. Instead, it stresses the importance of wealth building, investments, and personal entrepreneurship. The presentation is highly accessible and works on the idea that you don't have to give up your daily latte is you decide to make more money instead.
If you want to invest in your child's future, you can get this book here.
8. The Art of Asking by Amanda Palmer
Everyone needs help from time to time, but so many people are too afraid to ask for it even when they need it desperately. The Art of Asking explores the barriers that keep us from asking for the help we need. The content does more than make people more comfortable with the asking part of the equation but helps them see the benefits of giving as well. While the story is from the perspective of a musician and artist, it is also told from the viewpoint of being a friend, spouse, and family member walking through the world, just like everyone else.
Are you wondering where to find this book? You can get it right here.
9. The Myths of Happiness by Sonja Lyubomirsky
We are raised to believe that certain things should make us happy, and that other things should not. However, happiness isn't as simple as the promise we received while growing up. The Myths of Happiness takes a look at the milestones we believe are supposed to make us happy and asks us to consider the ideas with a more open mind. Sometimes, it isn't what we accomplish (or don't accomplish) that makes us happy; it's our mindset.
Ready to dispel some myths? Get the book here.
10. Hyperbole and a Half by Allie Brosh
Sometimes life is absurd. Situations go awry, randomness ensues, and our coping mechanisms fail. What is important to remember is that it happens to everyone. Hyperbole and a Half chronicles some of the misadventures of the author in a way that is relatable, and often hilarious. A touch of laughter with a dose of reality helps make our own struggles feel more manageable, or even mundane by comparison. This is one of those examples of how being introduced to a little new perspective can go a long way.
If you're looking for some laughs with your lessons, you can get this one here.
There you have it! Our favorite books to read before college. Enjoy!
And while you are at it, why don't you send your child this list of 75 Easy Ways to Save Money in College? It saved me thousands every single year and can do the same for your family.
Have another book you recommend? Comment below with the title!