Updated on June 15th, 2022
Whether your kids are home from college or simply off from high school, the holiday season is a great time to spend some time together. But that doesn't mean you have to sit around the house doing nothing in particular! Instead of letting the time simply pass you by, consider making it a worthwhile adventure by taking advantage of one of these 15 holiday season activities you can do with your children.

If you want a hand finding great scholarship opportunities for your high school or college student, join our free webinar. It's perfect timing to get started over the holidays!
1. Take a (Fun) Class
I know. Part of the point of a break from school is to get away from classes, but there are so many more options than those traditionally found in academia. Why not try something new together!
Think outside the box and try something truly unique, like the following:
Glass Blowing
Indoor Skydiving
Candy Making
Parkour
Improv Comedy
The best part is that you can find a Groupon for many of these activities, saving you tons of money.
New experiences almost always create great memories, so why not go outside your comfort zone and give something unexpected a try?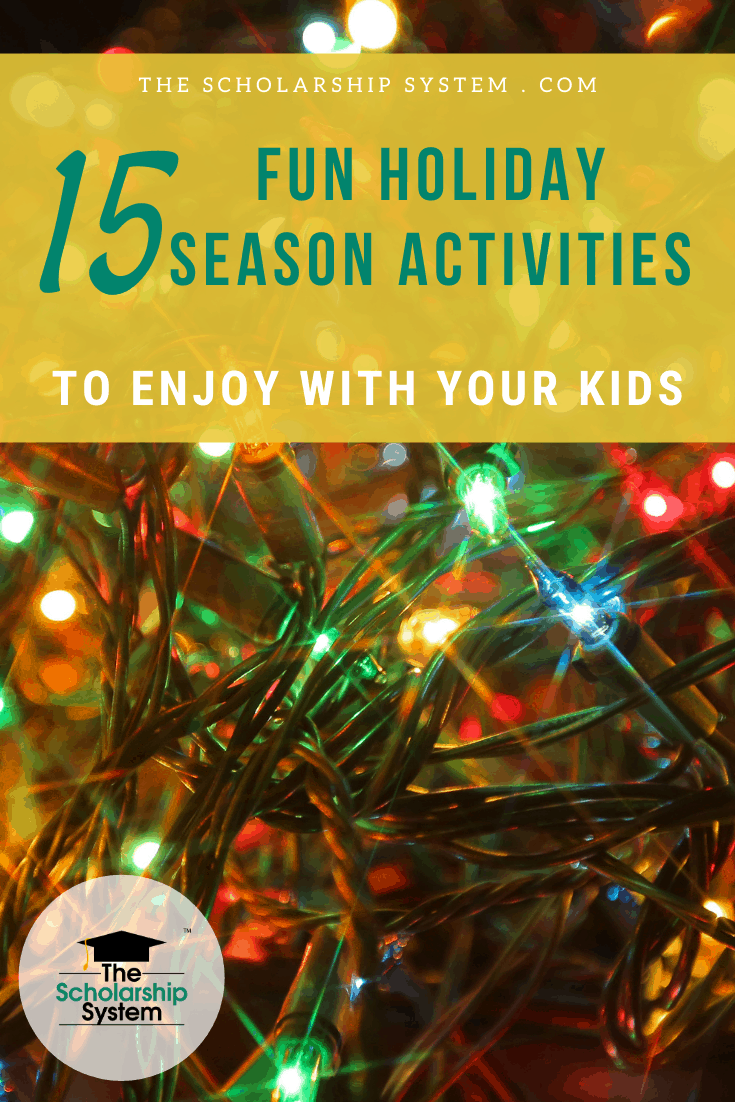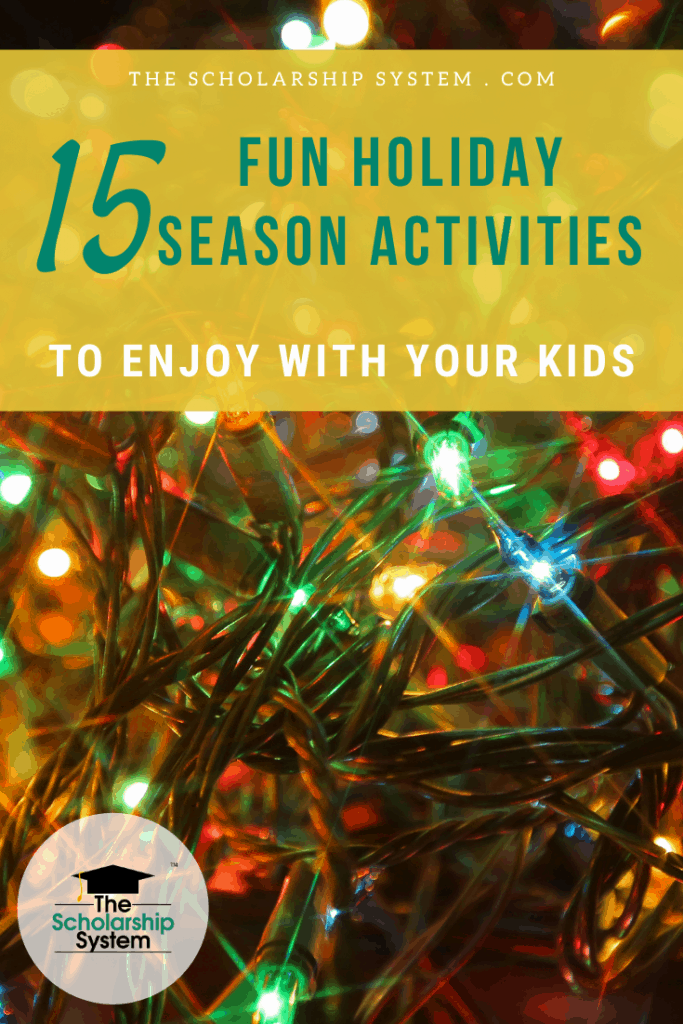 2. Form Your Own Book Club
It isn't uncommon for students to have reading assignments over the holidays. So why not help them through it by starting your own mini book club. Grab an extra copy of whichever classic is on the reading list and explore it together. Add some hot chocolate and snacks, and you may be able to turn a mandatory assignment into something more.
3. Support a Cause
The holiday season is traditionally a time of giving. That means volunteering may be an ideal option. If you can find opportunities that directly connected to your child's major or future career, then they can also gain valuable experience while helping out those in need.
4. Movie Marathon
There are numerous great movie series out in the world as well as a range of holiday movies that are perfect for the season. Consider setting up a movie night and watching some of your favorites.
You can have even more fun by choosing a meal or snacks to go with the theme of the movie. Make fudge for "A Christmas Story" or mix up some butter beer and sit down for a few installments of Harry Potter (here's a package with every single movie!)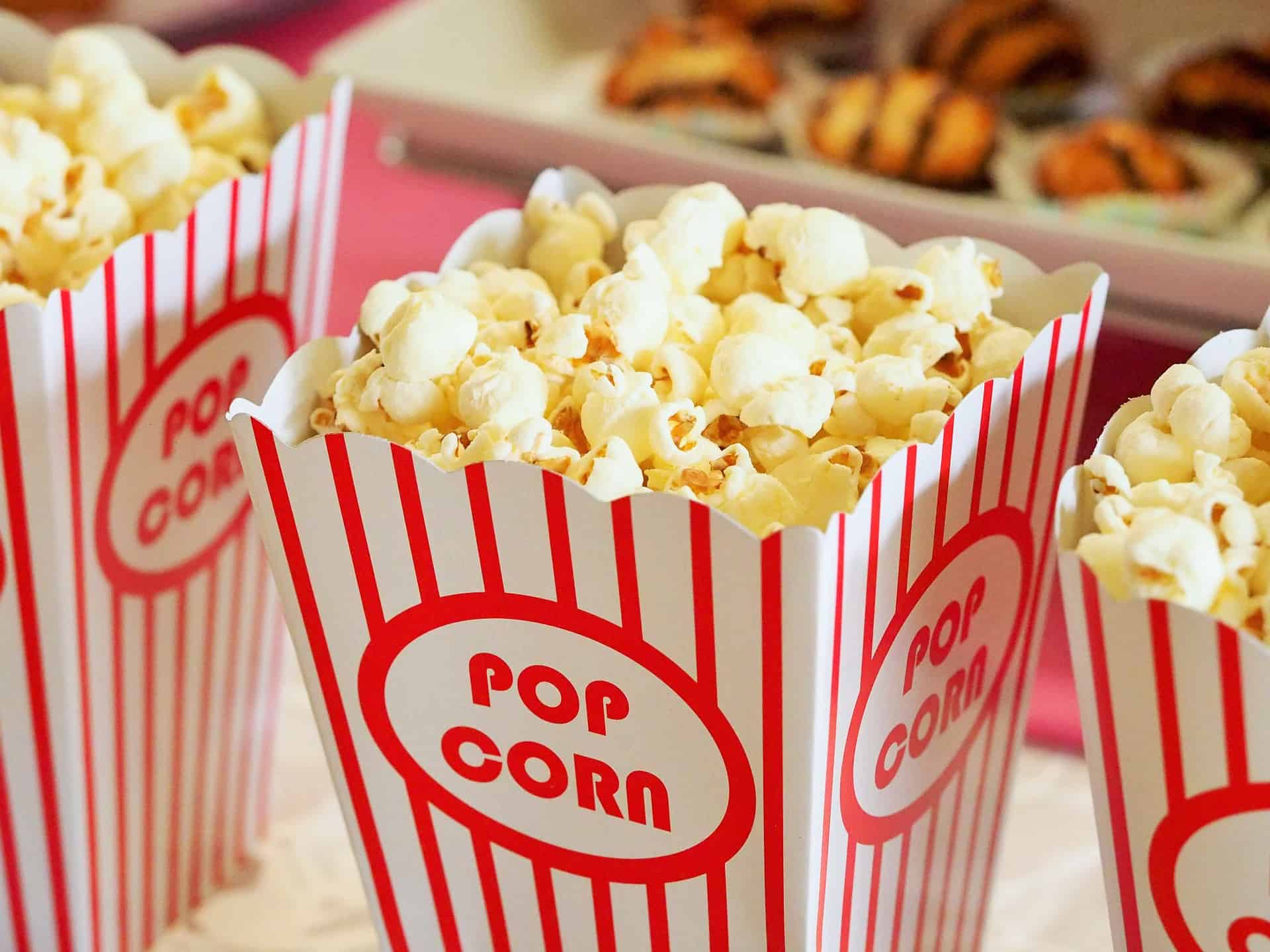 5. Game Night
When's the last time you played a game with your high school or college-aged kids? If you can't remember, then consider picking an old favorite and having a game night.
We listed a few awesome family games in our last article, Shopping for a student? Here's what to buy, so don't forget to check that one out! Many are under $10 yet provide endless hours of fun for the family.
6. A Taste of Something New
Is there a particular cuisine you have never tried that is available near your town? Then take a culinary adventure and give new foods a try. It can be fun to experiment with a selection of dishes and give everyone a chance to sample each other's selections. You may find new favorites or at least know what not to buy next time.
Another idea could be to make some homemade pizzas. Grab your crazy ingredients and may the best pizza-maker win!
7. Did Someone Say Karaoke?
While the availability of karaoke may depend on the age of your child, it can be a fun way to cut loose and have some fun. Gather the family together, make a pact to be kind in your reviews, and then grab the mic and go for it. Whether you have "Friends in Low Places" or can't live without your "Poker Face," it will certainly be a night to remember.
8. Go Find Some Laughs
Comedy clubs and shows can be a great break from the stresses of school (and work or home). See if there are any shows in your area, and give the local talent a try.
9. Hit the Arcade
While arcades aren't as plentiful as they once were, they are still around. And it can be fun to dedicate a few dollars to some skeeball and air hockey. You can even add a competitive edge and see who can get the most prize tickets. Or work together to get a reward the whole family can enjoy together (giant gummy worms, anyone?).
10. Christmas Shopping Scavenger Hunt
Since you may not be finished Christmas shopping, a trip to a retailer or two may be on the docket. While shopping together can be fun in its own right, you can up the ante by developing a scavenger hunt while you are out and about.
Take a look online for a scavenger hunt list, then have your smartphones at the ready. Once you find an item on the list, snap a picture and move on. The first person to find all of the items can win a prize, like picking the restaurant for dinner or choosing the next movie.
11. Visit a Zoo, Aquarium, or Museum
Zoos, aquariums, and museums can be fun trips any time of year, even when you are an adult (or approaching adulthood). If you live in a colder climate, then an aquarium or museum trip may be more comfortable, but some zoos put on special events during the holidays to attract more visitors. Either way, it is a great way to spend some time without the pressure of moving quickly.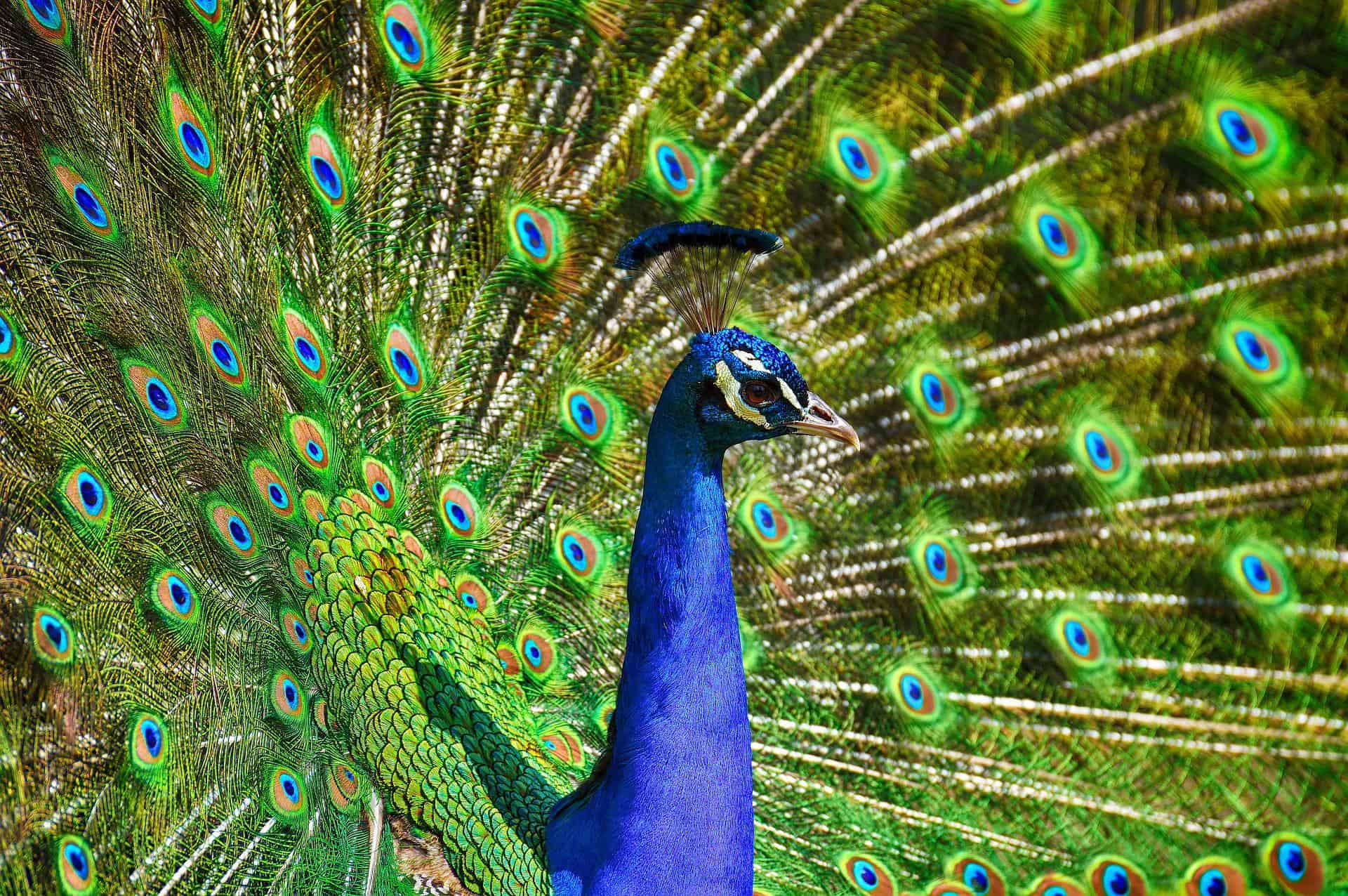 12. Try Bowling
Most people don't make regular visits to bowling alleys unless they are in a league, but this is a great indoor activity that can be lots of fun even if no one has any talent for the game. Grab some nachos or burgers from the snack bar, and give it your best shot.
13. Go Sledding or Ice Skating
If your area is blessed with snow this time of year, grab some sleds or toboggans and hit the slopes. Sledding is something that can be fun at any age. You can also go ice skating at a local rink if one is nearby. Just make sure to have some warm food and beverages ready for when you are done (something made in a slow cooker is often an excellent choice).
14. Find Craft and Holiday Fairs
Craft and holiday fairs are common this time of year and can give you access to some unique goods you can't find anywhere else. Even if all you do is wander by the vendors oohing and ahhing, it can be a fun way to spend a few hours.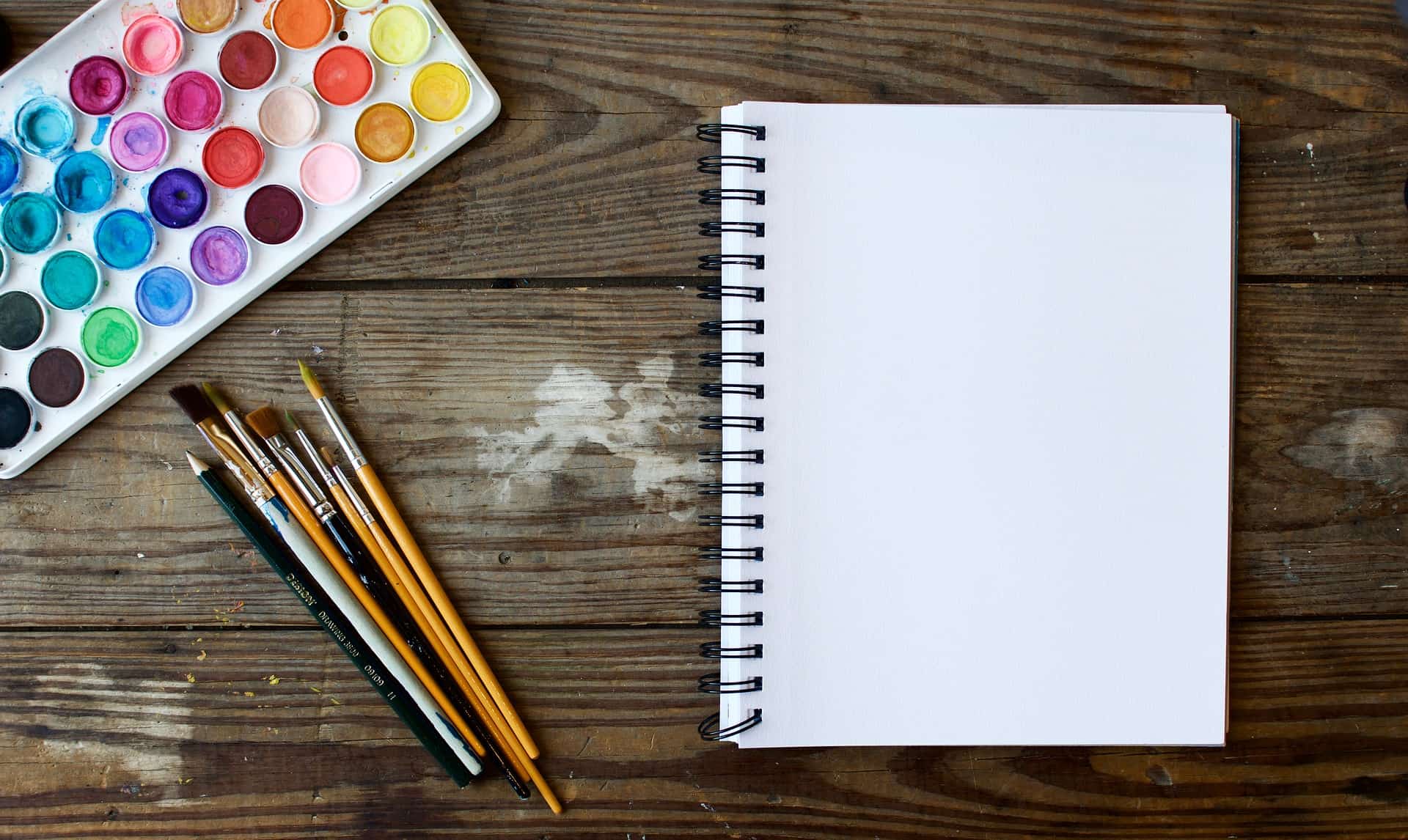 15. Decorate the Tree
Yes, this isn't far outside of the box, but it is a classic for a reason. Pulling out the old ornaments and talking while you hang the lights can be a great bonding experience. Besides, you were going to decorate the tree anyway. Why not do it together?
There you have it! 15 holiday season activities to enjoy with the family. Pick one, pick them all! Either way, you will have a fantastic holiday break with your children when making the most of your time together. And if you stop to have some fun, it might make getting a jump on college scholarships feel less cumbersome.
If you want a hand finding great scholarship opportunities for your high school or college student, join our free webinar. It's perfect timing to get started over the holidays!
Not done shopping for the holidays? Check out this quick list of gifts for your student, or any family member for that matter. From games to necessities, we covered all the bases!