Updated on June 15th, 2022
One of the most stressful times of the college application season has begun. First-round acceptance and rejection letters are hitting the post office, and are about to turn your child's life upside down. For better or worse, it is important to let them know you are by their side, no matter what the college acceptance letter says.

To help you navigate the upcoming emotional minefield, here are some tips to make this exciting (and terrifying) time more manageable.
If you want a hand finding great scholarship opportunities for your high school or college student, join our free webinar for parents, and get started on funding their education today.
Manage Your Own Emotions, No Matter What the College Acceptance Letter Says
Every parent wants the best for their child. And seeing a rejection letter can be just as hard on parents as it is for their kids.
With that in mind, it is important to manage how you react to the news. Remember, this is about your child, and isn't a reflection on you or your parenting abilities. You need to focus on your kid's needs first and help them work through any emotions that come along, regardless of whether the college acceptance letter is positive or negative.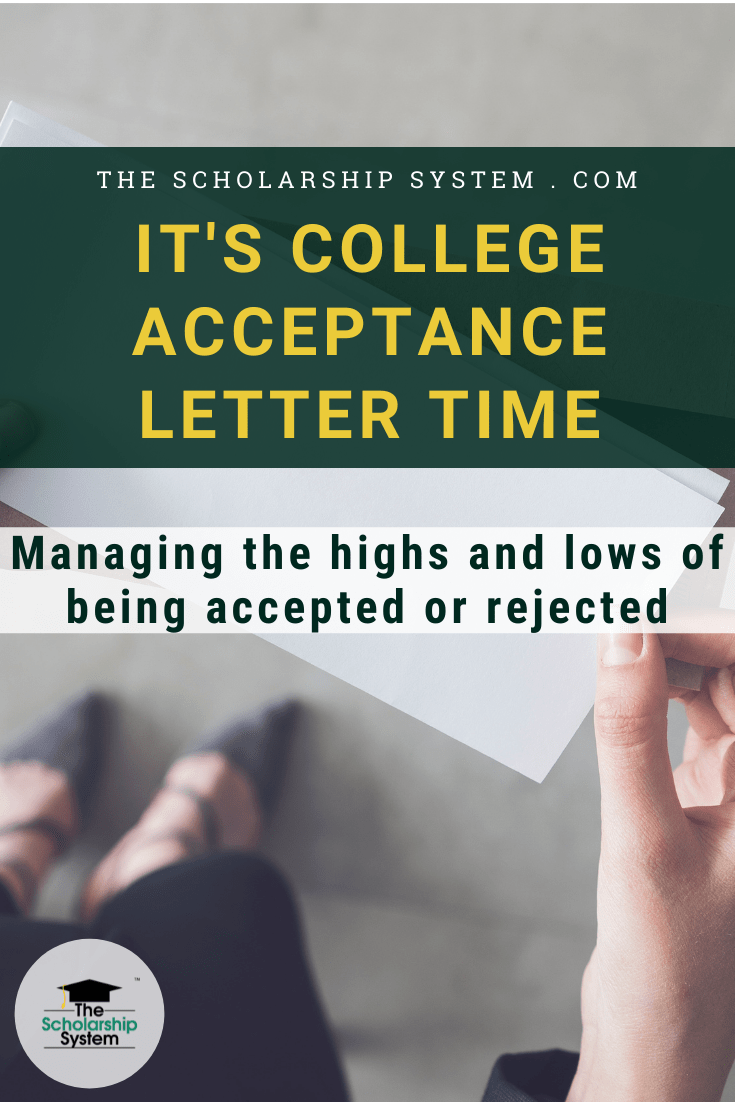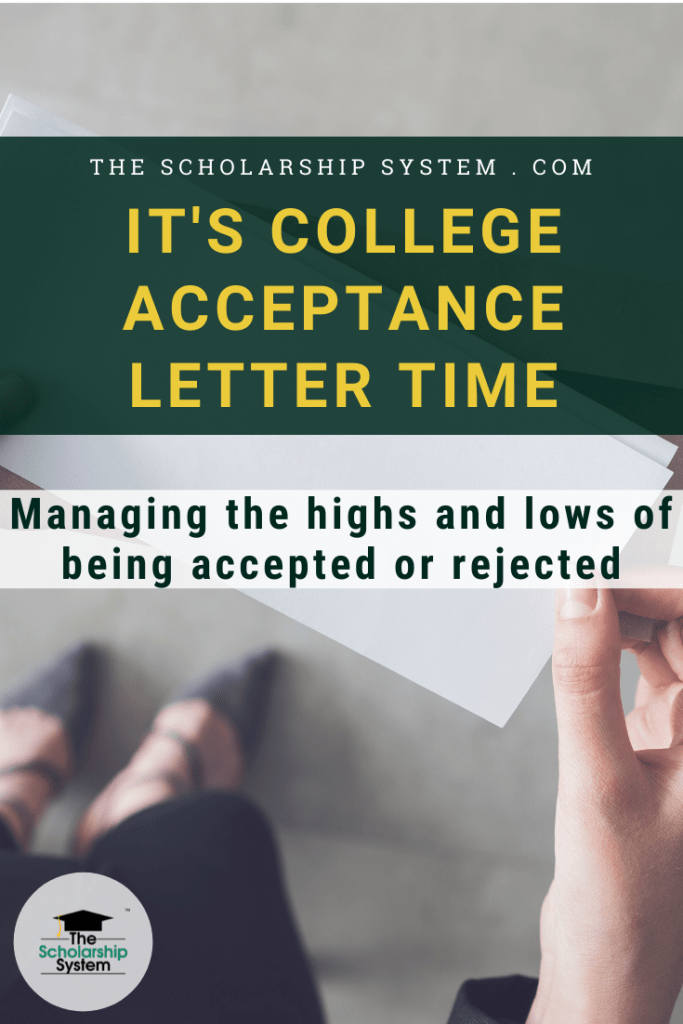 Let Your Child Feel Theirs
This is one of the biggest moments in your child's life (so far), and they will have a strong emotional reaction. Whether the news is bad or good, let your child express how they are feeling fully. It is better they work through these emotions with a supportive parent than to bury them inside.
Even students with perfect academic records, a variety of extracurricular activities, substantial volunteer hours, and great test scores might get rejected from certain highly selective schools. If your child is used to excelling academically, then rejection may take them (and you) by complete surprise. It is important to help them see beyond this, especially if there are other schools from whom a response has yet to be received.
Additionally, if a college acceptance letter from their first choice university shows up, they may be elated and simultaneously terrified. Let them express their happiness, and be prepared to help them manage the anxiety and doubt associated with such a big life change. Even when the news is positive, going to college is a big step, and that automatically comes with at least some nervousness and jitters.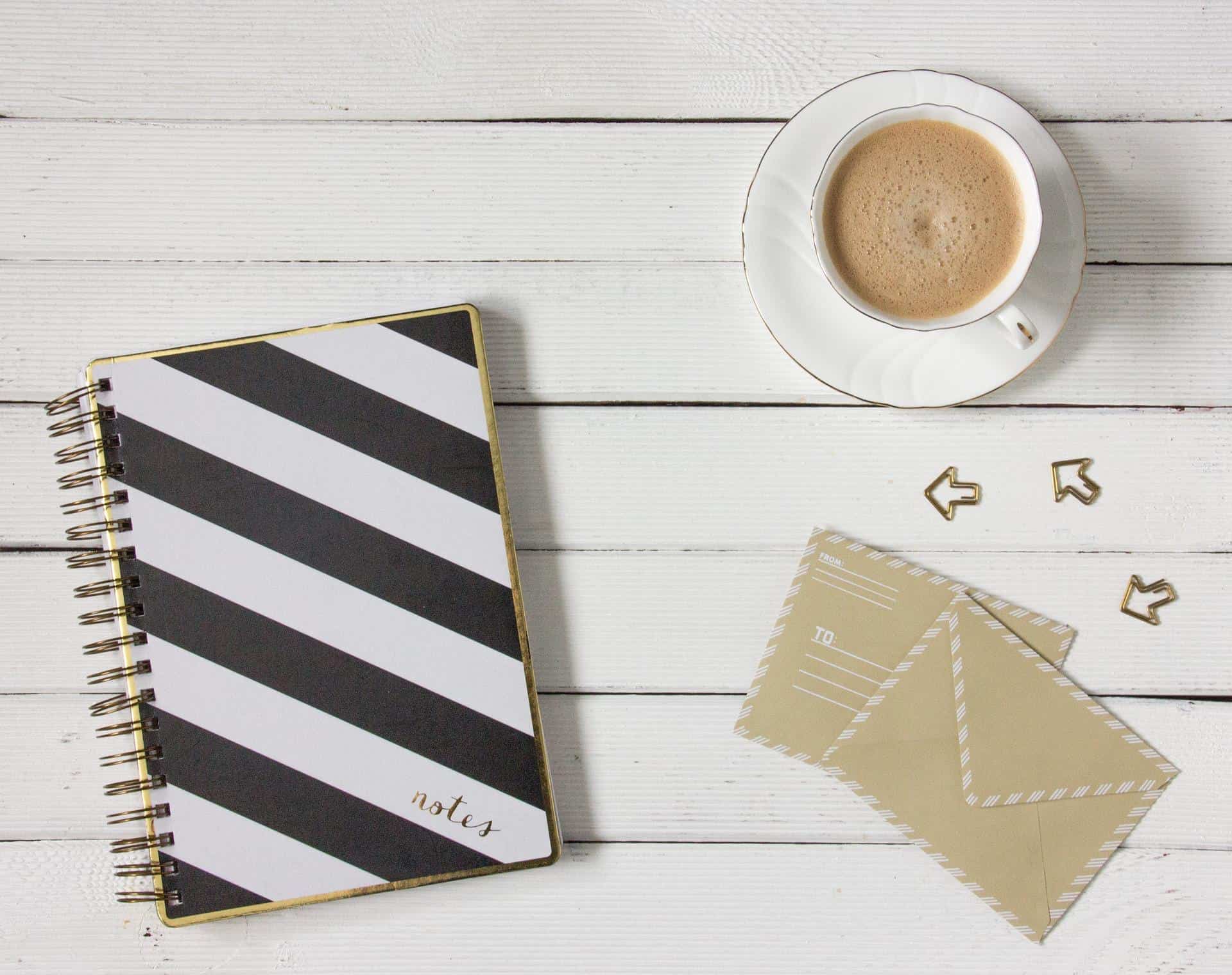 Discretion is the Better Part of Valor
Sensitivity is key regardless of the news your child receives. Many high school students tell their friends and classmates about the colleges to which they applied based on the initial excitement about becoming a college student. But, once the results come in, it is important to handle the information delicately.
If your child isn't accepted into their dream school, understand that they will have a hard time facing the rejection once it is made public. This applies to reactions from family members as well as their school friends. Facing the reality that their dream future didn't accurately reflect what is happening is hard, and they will need your support.
Even if your child is admitted into their first-choice college, make sure they handle the notification with class. Avoid posting the college acceptance letter all over social media, and handle informing close family members or friends carefully. While the accomplishment should be celebrated, other students who haven't been accepted to their dream school may be resentful. And a jealous person may act irrationally.
Remind your child about handling the news tactfully, and discourage them from blatant bragging. Ultimately, it is still early in the college acceptance process, so many other high school students are waiting for news that simply hasn't arrived yet. And bragging can increase the anxiety of those who haven't heard about their application as well as frustrate those who have received rejection letters.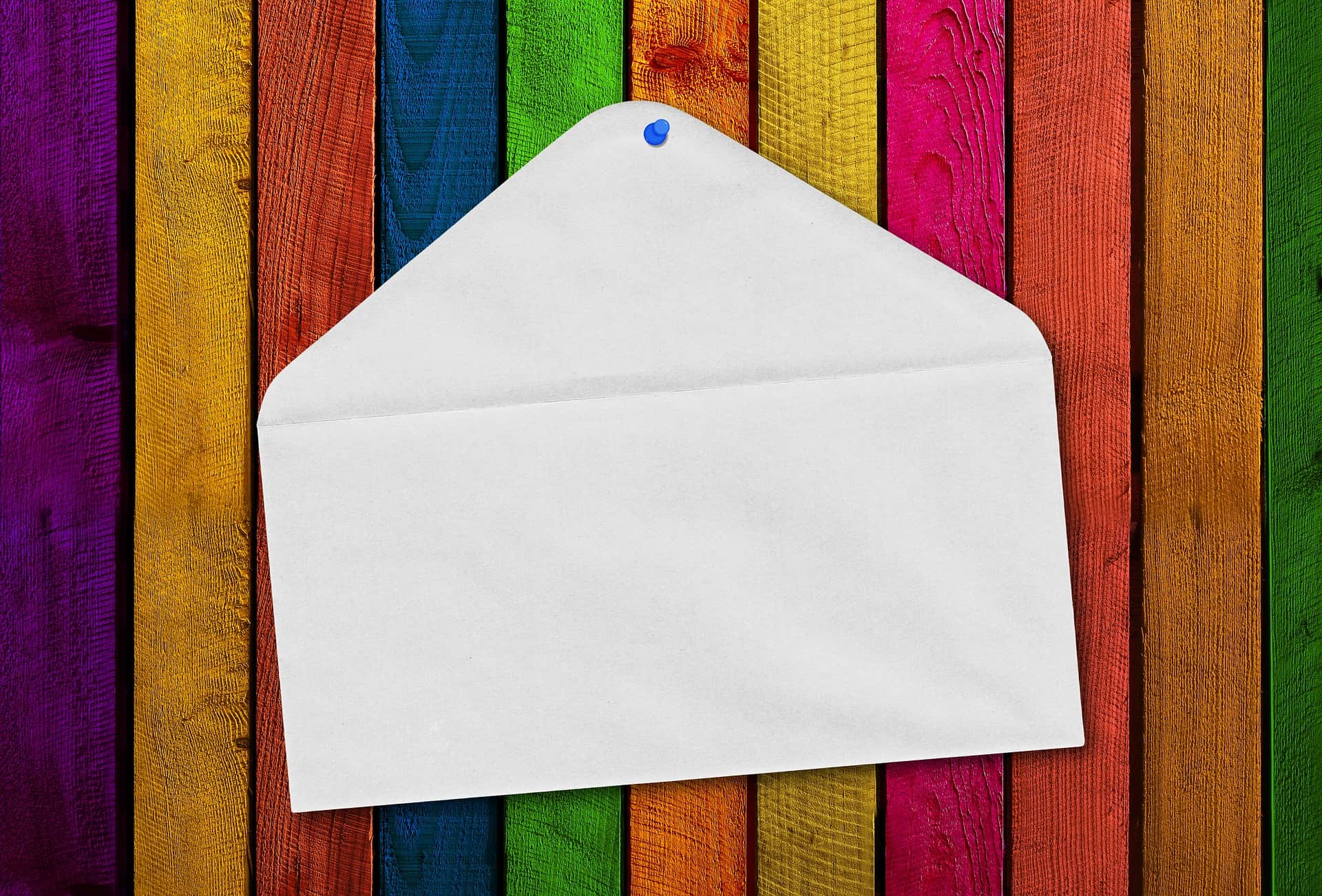 Form a Plan
Being accepted or rejected both call for additional action plans. If your child is rejected from one or more schools, but they haven't received responses from every institution, review the timelines associated with those schools to see how long it may take to get the news. That will let you know if you can sit in a holding pattern or if it is time to apply to other colleges or universities.
If there aren't any more applications in the works, then it is time to dive into alternative options. Many institutions are still accepting applicants for the Fall 2017 semester, so there is still time to get into a school that offers the program in which your child is interested. While it may be hard for them to push forward, it is important to do so.
For times when your child is accepted by a school but has not heard from their first choice, then review the acceptance packet for information about required documentation and due dates. If a response isn't required until after your high school student should hear from their top pick, then make notes on the dates above and be prepared to complete the paperwork on time if the other school does not accept them.
If your child is admitted to their top choice, then it is time to get that paperwork going! Review the information provided in the acceptance packet and begin completing everything that is required. Certain aspects, like dorm preferences, may be made on a first-come-first-serve basis, so you want to get your response in quickly. That, and the faster this work is done, the faster you can move on to other things.
Prepare the Funds
Now that you know where your child is going to school, you can start working on tuition. In most cases, the financial aid packet has not been finalized, so it can be difficult to make commitments unless you know you can afford the tuition required.
However, there are numerous ways to help supplement their college funds without knowing about financial aid awards. A range of scholarships are still taking applications, so now is a great time to kick that into high gear. And we provide a free webinar to help you do just that.
Once everything is moving forward, it is a very good idea to take some time for fun too. If you are wondering what you can do with your high school student during the winter break, here are 15 fun activities to try today.
If you want a hand finding great scholarship opportunities for your high school or college student, join our free webinar for parents, and get started on funding their education today.