Updated on June 28th, 2022
This is a guest post from Betty Baird Kregor, an expert at helping student-athletes find the best fit for college.
Strength is a character trait that we call upon throughout our entire lives.
Successful college athletes have the opportunity to build strength that will last them a lifetime. Physical strength is secondary to the emotional strength-building journey athletes will travel. Competing for a team that complements the athlete's personality will build a lifetime of discipline, self-confidence, sportsmanship, responsibility, and a healthy competitive spirit.

To find the right college fit in order to maximize their opportunity for a successful experience, student-athletes need to make sure they are on the right path. The question is, where do they start? Believe it or not, athletics isn't the answer.
First and foremost, academics is where they need to begin.
In this short post, we cover areas your child needs to be concerned with to make sure they will be eligible for college recruiting. Also, we include a timeline so you know you are on track!
High GPA and Test Scores
A good academic record is more important than a good athletic resume! College coaches are reluctant to select a player that might have trouble staying eligible, so potential athletes need to study hard and stay focused. All college-bound high school students should take the SAT and ACT more than once since most students receive higher scores on their second and third attempts. Start taking these tests during sophomore year or early junior year, so come recruitment time, students will have test scores to include in their resume. One of the first questions a college coach will ask you is "what is your ACT or SAT score"?
Below are links to the SAT and ACT standardized test websites.
Check out the SAT website, here.
Check out the ACT website, here.
And if you are curious when grades really matter, check out one of our recent articles that answers Valedictorian? Salutatorian? Do Class Rankings Matter?
To help you plan out your child's academic path to college recruiting, here is a step-by-step timeline.
Academic Timeline Tips
Freshmen and Sophomores
Start planning now!
Work hard to get the best grades possible.
Take classes that match your high school's list of NCAA courses.
The Eligibility Center will use only approved core courses to certify your initial eligibility.
Access and print your high school's list of NCAA courses here.
If you fall behind, use summer school sessions before graduation to catch up.
Believe it or not, begin looking for scholarship dollars. Not sure when to look? We tell you exactly When Your Child Should Start Applying for Scholarships.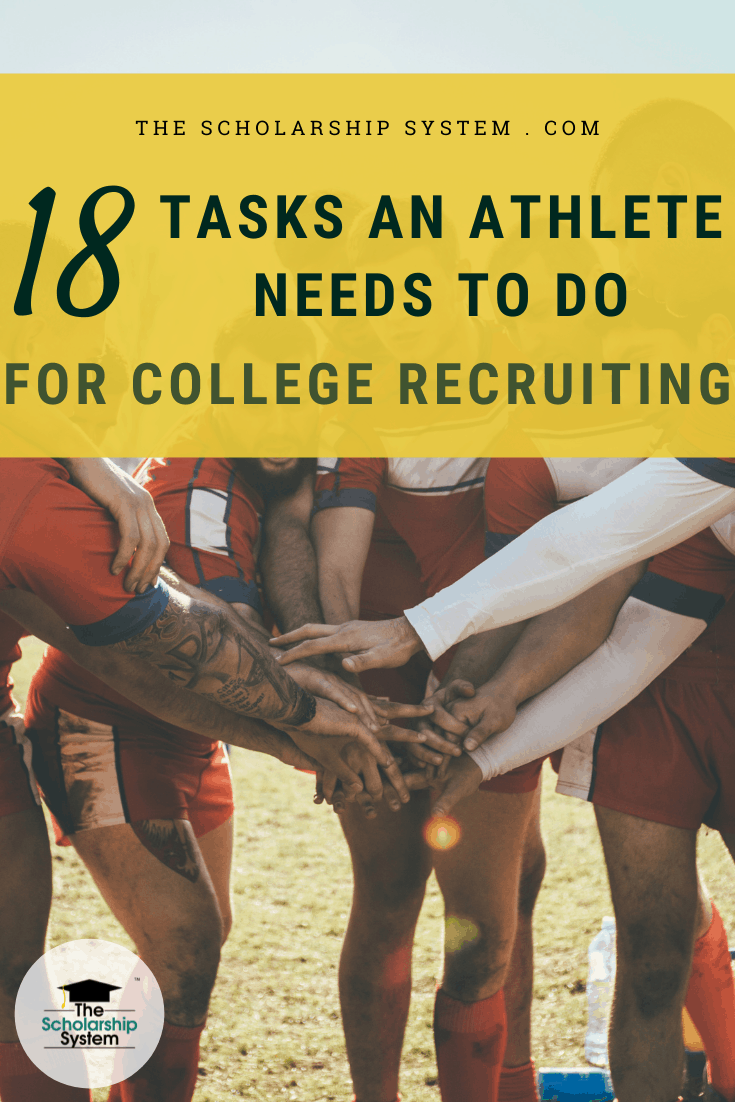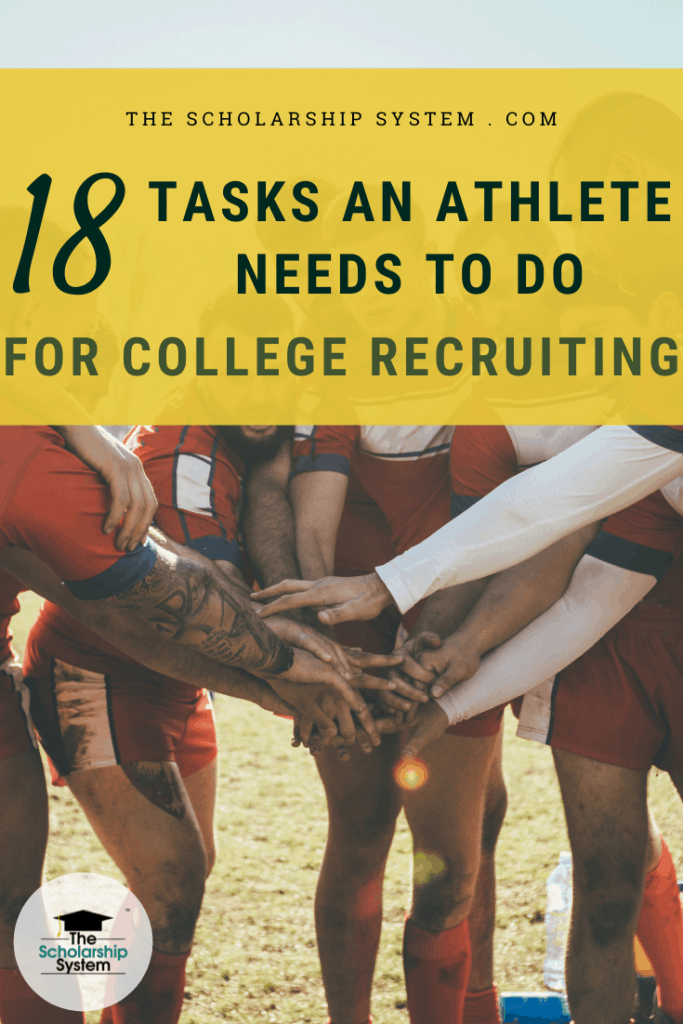 Juniors
At the beginning of your junior year, complete your NCAA Clearinghouse registration, here. NCAA Division I college coaches are hesitant to recruit or communicate with an athlete who has not registered with the NCAA Clearinghouse!
Register to take the ACT, SAT or both and use the Eligibility Center code "9999" as a score recipient. Doing this sends your score directly to the Eligibility Center.
Double-check to make sure the courses you have taken match your school's list of NCAA courses.
Ask your high school counselor to send an official transcript to the Eligibility Center after completing your junior year. If you have attended more than one high school, the Eligibility Center will need official transcripts from all high schools attended. (The Eligibility Center does NOT accept faxed transcripts or test scores.)
Before registering for classes for your senior year, check with your high school counselor to determine the number of core courses that you need to complete your senior year.
Seniors
Take the SAT and/or ACT again, if necessary. The Eligibility Center will use the best scores from each section of the ACT or SAT to determine your best cumulative score.
Continue to take college-prep courses.
Check the courses you have taken to match your school's list of NCAA courses.
Review your amateurism responses and request final amateurism certification on or after April 1 (for fall enrollees) or October 1 (for spring enrollees).
Continue to work hard to get the best grades possible.
Graduate on time (in eight academic semesters).
After graduation, ask your high school counselor to send your final transcript to the Eligibility Center with proof of graduation.
By following these steps, you can ensure your child has checked the academic box for college recruiting.
A wonderful reference to get started in your college search and academic eligibility is the NCAA 'Guide For The College Bound Student Athlete'. Download your free copy here.
Always remember your child's first step in playing college sports is putting academics as their first priority.
And if you have a future college athlete, remember that many athletic scholarships are limited and don't entail a free ride. It's important to discuss How to Pay for College as there could be multiple options! To find supplemental scholarship dollars, join The Scholarship System's free webinar for parents.
Betty Baird Kregor is an LPGA Master Teaching Professional and owner of StraightShot Inc., specializing in the DISC personality system to mentor and advise amateur and professional athletes of all ages and abilities. If you are interested in contacting Betty regarding a consult or workshop, visit www.straightshotinc.com for more information.