Updated on December 23rd, 2021
Parents and students are always surprised when I tell them that there are scholarships out there for students as young as 4 years old. Perhaps that surprises you as well!
It's safe to say that most students don't even think about applying for scholarships until the bill comes in the mail from whichever college or university they decide to attend.
While this is a great time to look for scholarships, the ideal time actually would have been earlier.

So when exactly should your child start applying for scholarships?
In this post, we are going to break down the 'scholarship seasons' and let you know exactly when your child should start looking for the big bucks for college.
If you and your student want to find out more about landing college scholarships, sign up for our free college scholarship webinar! You can head to http://thescholarshipsystem.com/freewebinar to reserve your spot today.
General Scholarship Seasons
In The Scholarship System, we typically break up the year into 3 scholarship seasons: Fall, Spring, and Summer.
Fall Season: August – December
This is the "kick-off" of scholarship season for the following school year. While you may be able to find a few late deadlines in August to receive money for that immediate fall semester, most deadlines will be for money for the following school year.
For example, if it is August 2021, then most scholarships will open for the following school year. So August 2021 applications would result in money for college for the 2022-2023 school year.
In our experience, major deadline months include October and December. The holiday break is perfect timing to wrap up final applications for the year.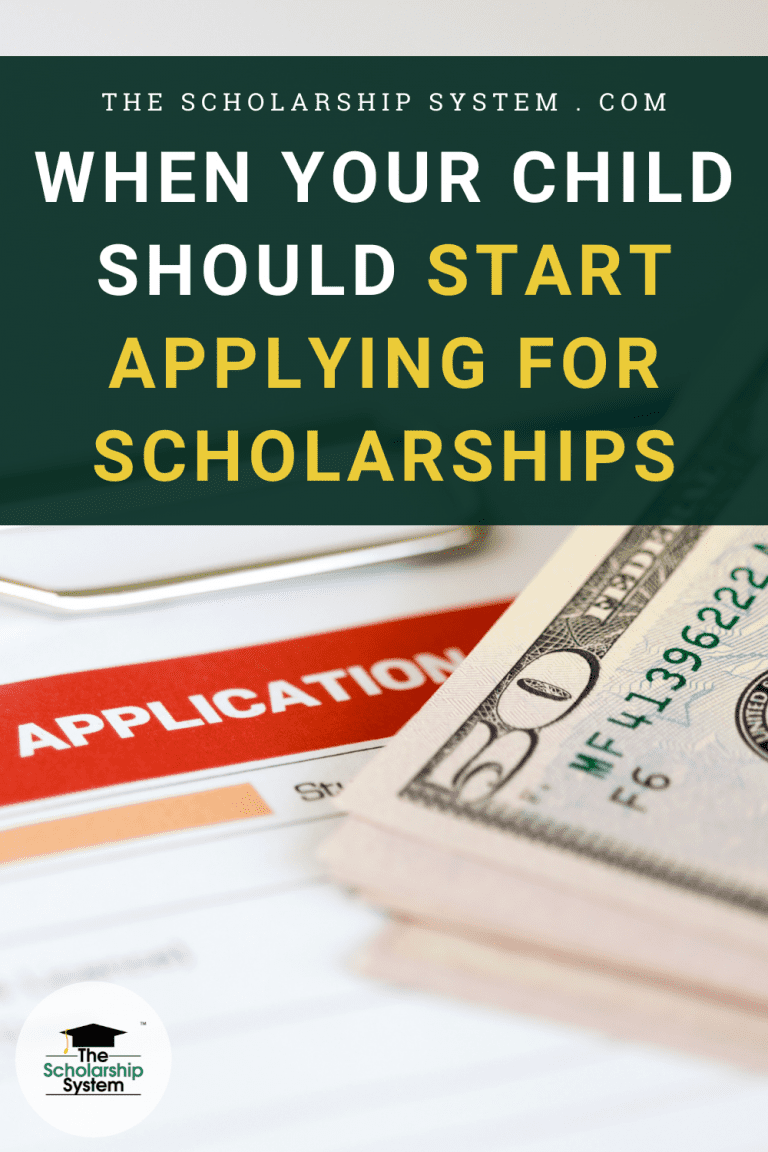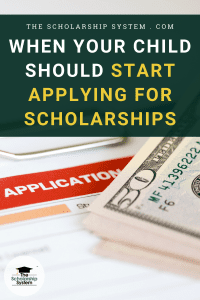 Spring Season: January – May
The spring semester is really the "high season" of scholarships. There are millions of dollars up for grabs throughout these months. Deadlines seem to be evenly spread throughout January to May. Just know, this is prime scholarship time and your child should certainly be working on them during these months!
The end of winter break can be perfect for pinpointing your child wants to apply. They may even be able to submit some applications early. Additionally, spring break is a great time to knock out many of these.
Summer Season: June – July
June and July are the "final stretch" months where everyone is rushing to find final dollars for the fall. We have recently found more and more scholarships with later deadlines, which is great news for students!
We actually started our own scholarship fund for our course members in summer 2016 and personally decided to have a late deadline. We know what it's like to be in the last few months, scrambling for the final dollars, so we decided this would be most helpful.
The one challenge to the summer months is your child won't be the only one who may have procrastinated and is rushing to apply, which could mean more competition.
Still, if they are in need of some extra dollars for the fall, or if you are ahead of the game and your child is going to perhaps the following year or later, then do not ignore the process during June and July because there ARE scholarships out there with deadlines these months!
Now that we've gone over the "Scholarship Seasons," let's take a look at when your student should be focusing on scholarships based on their school year.
If your child is in 10th grade OR younger
If your child is in 10th grade or younger, you may be surprised to they should be looking for scholarships. As I mentioned earlier, scholarships are available to children as young as 4 years old. Here is a list of scholarships for children from 5 to 25 years old.
While this may seem a bit early, it's helpful to start looking now so you and your child know what you are getting into. And it certainly doesn't hurt to secure a few dollars ahead of time!
We recommend families with children in this age bracket to passively look for scholarships, focusing over the holiday breaks, including winter and spring break.
Additionally, throughout the year, your child can build their competitiveness for scholarships. Volunteering, joining clubs or organizations, babysitting, and more can help set them up for success when they really start applying for scholarships!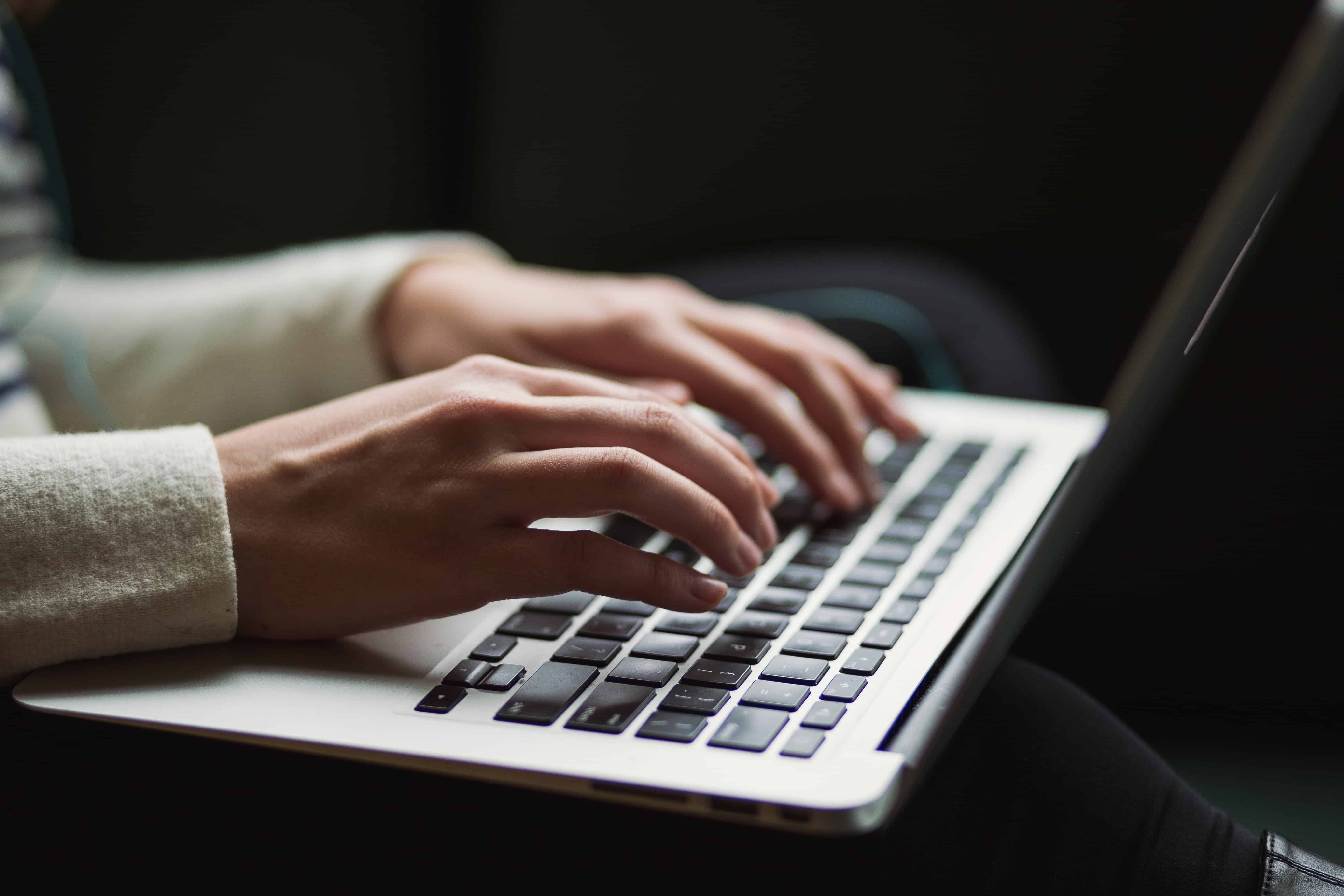 If your child is in 11th grade
Junior year is the year of test-taking, college visits and so much more! While we don't want to overwhelm you or your child, this is also the year that they should start looking for scholarships and building their scholarship materials.
Just think: next year will be consumed with final test-taking, applying to colleges, FAFSA, AP classes, and more. While you'd think they will have time 'next year' to search for scholarships, their plate will only become fuller. Junior year is the perfect time to really create a routine with scholarships – and there are plenty out there in which juniors in high school are eligible!
So if you are considering waiting, don't. Now is the time!
While they should start looking for scholarships, we recommend either focusing during the holidays, similarly to the 10th grade and younger students, or just taking an hour per week to focus on the process.
The summer after their junior year is when they should start committing 2+ hours per week to the process. If you remember from earlier, there are thousands of deadlines in the "fall season" and believe it or not, this would be for college funding for the following school year (your child's freshman year in college.)
If your child is in 12th grade
Senior year is here! While there are plenty of items on both your and your child's to-do lists, forgive me for sneaking just one more in – scholarship applications.
While most students wait until the spring semester to start applying for scholarships, the early bird gets the worm. And that is certainly the case with scholarships! Your child applying for scholarships as early as the summer months before their senior year (like we mentioned above) will not only help prepare them for major scholarship months, but it could give them a leg up over their peers.
Already in the spring semester of their senior year? Don't worry.
There are deadlines as late as July for the fall semester of college. Still, you won't want your child to wait until the last minute to start applying.
While junior year and younger are focused primarily on getting involved and building competitiveness for scholarships, senior year should really be focused on fine-tuning their scholarship materials, developing a consistent system for applying, and knocking out the applications. It's crunch time.
Another area you should be focusing on with a senior in high school? FAFSA.
Whether you think you should submit it or not, you won't want to miss out on this list on the NEW FAFSA CHANGES: 5 QUICK TIPS TO MAXIMIZE FINANCIAL AID. We cover when you need to submit it (hint: it has changed recently) and much more.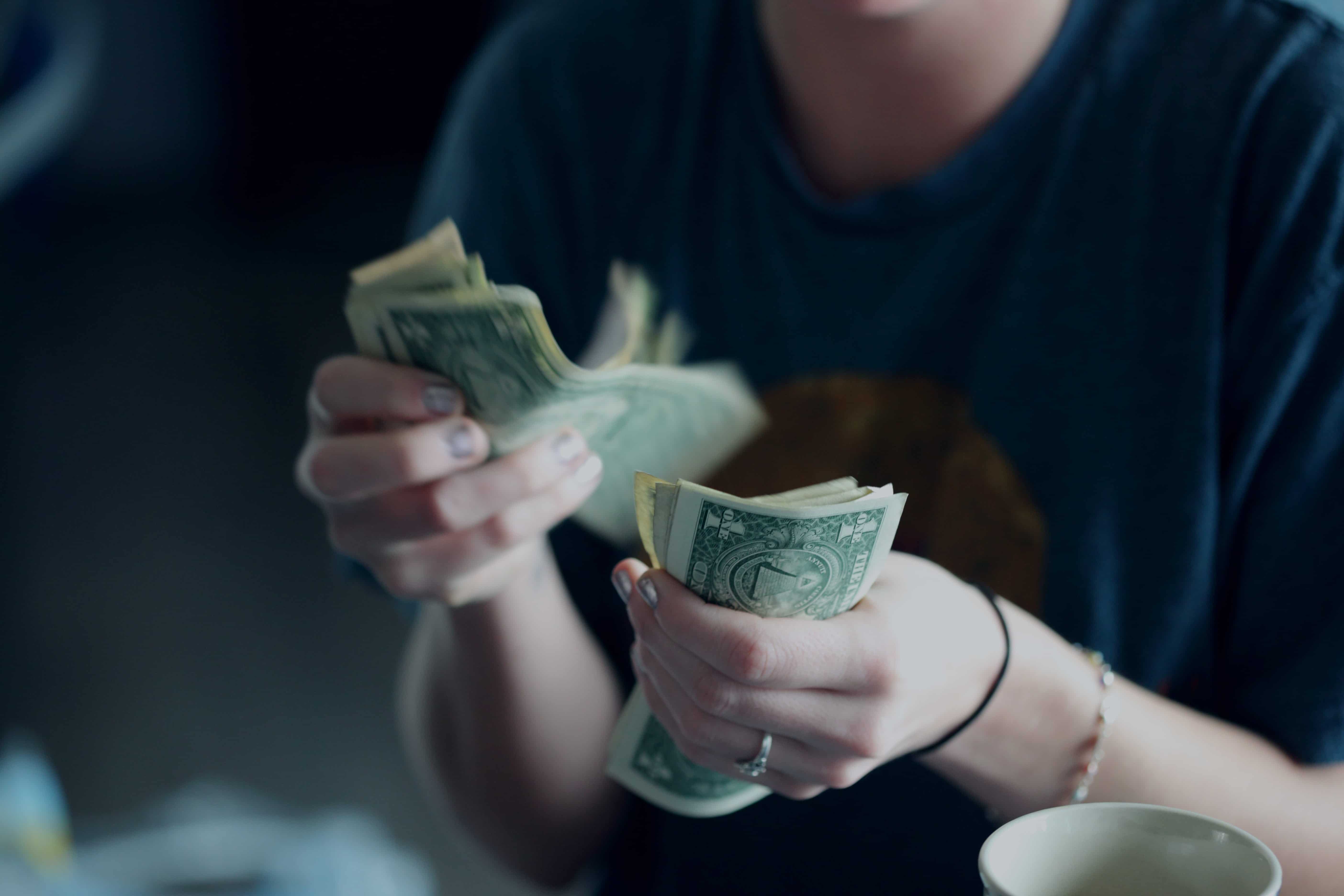 If your child is ALREADY IN college
Last but not least, college students.
You may have thought I was done with seniors but that isn't the case. Actually, I secured a large portion of my $126,000 in scholarships during my college years.
Many parents and students believe the myth that once they arrive at college, the chance of making the bill more affordable is gone. The good news is that simply isn't the case.
College students can continue applying for scholarships all the way through their senior year in COLLEGE. That's right – I actually cashed a "cash award" check on my way home from my college graduation.
During which "seasons" should they apply? College students can apply during all 3 seasons.
You are probably thinking, "Yeah right. My child already complains about how busy they are! There is no way I can add this on their plate!" If that's the case, have them focus on scholarships over their breaks. If your child can cram during winter, spring, and summer break, they will then be able to focus on their studies throughout the school year. And best of all, it'll actually HELP them focus during the school year because they won't have the added stress of paying the bills each semester! Or at the very least, it'll help you de-stress.
And, just like seniors in high school, college students also need to focus on FAFSA because they have to resubmit it each year. Don't miss our post where we covered recent changes to FAFSA as well as 5 Quick Tips to Maximize Financial Aid.
So as you can see, children should actually nearly always be looking for scholarships, whether it is passively or actively, depending on their school year. Still, if they are overwhelmed, focusing on the scholarship process during certain times of the year (and cramming like many of us do) can also work.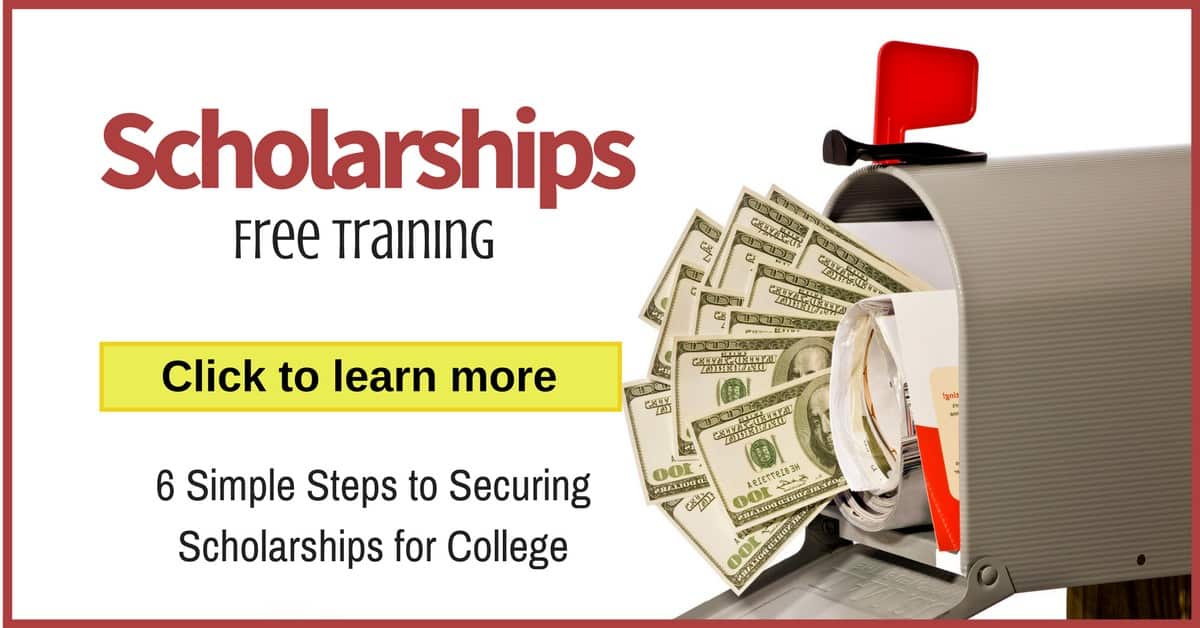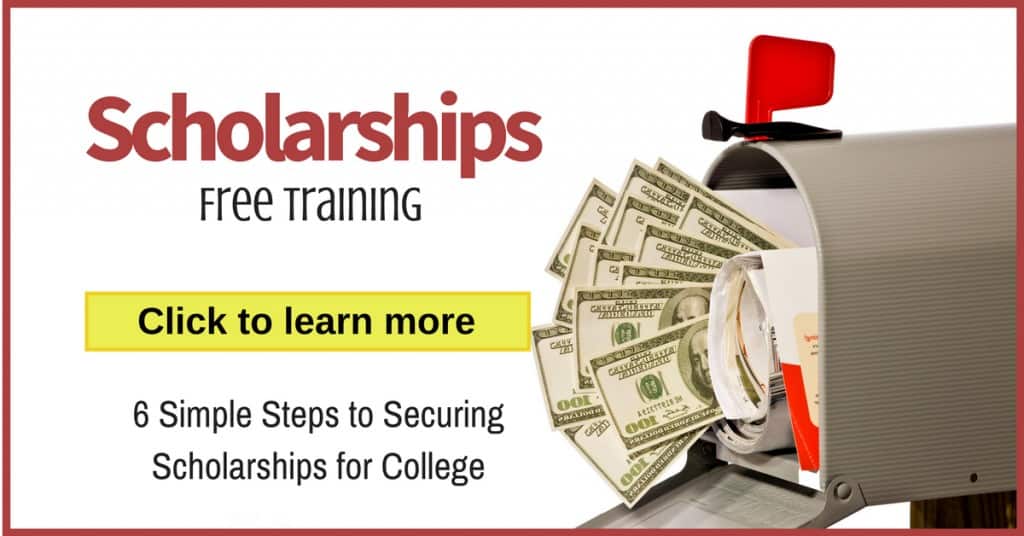 If you and your child want to start searching for scholarships but aren't sure where to begin, or if you tried and haven't had any luck so far, join me for my free webinar for parents and students, "6 Simple Steps to Secure Scholarships for College." You can see when the next one is at thescholarshipsystem.com/freewebinarpst
Want more helpful free information? Here are some more related posts:
10-POINT CHECKLIST TO HELP YOUR CHILD SECURE MONEY FOR COLLEGE where you can check if your child is up for the task of applying for scholarships. Hint: You may be surprised at the answer!
Or, if you are overwhelmed with all this crazy terminology regarding paying for college, check out our COMPLETE REFERENCE GUIDE TO PAYING FOR COLLEGE where we cover all the terms you need to know, including FAFSA, financial aid versus scholarships, different types of student loans and more.
Related Video: