Updated on September 9th, 2021
How to pay for college? That's one of the biggest questions most parents and students ask when it comes to obtaining higher education. While the question is simple, the answer can seem shockingly complex. There are numerous options when it comes to paying for college, and it can be challenging to sort through them to determine what route is best for your child.
To help you decide which methods you want to use, here is a complete guide on how to pay for college that you can use to help direct your student through the process.
What's the First Step When Figuring Out How to Pay for College? Reducing the Cost of College.
The first and easiest step to paying for college (and graduating debt free) is cutting costs where possible. There are endless ways to reduce the amount of money you need. In fact, here are 75 ways to save on college. You can even consider options with free college tuition or negotiating tuition at your student's chosen school.
And don't be afraid to consider non-traditional avenues to save tens of thousands of dollars. These can include:
Taking Advanced Placement / International Baccalaureate classes
Bridge programs between a community college and university
Trade schools
Once you reduce the cost where you can, the next step is to figure out where to get the money to cover it. Here are the different avenues to explore when deciding how to pay for college.
The FAFSA
The Free Application for Federal Student Aid, or FAFSA, is something every college student must complete on an annual basis. It is used to determine their eligibility for certain forms of federal aid and is reviewed by colleges and universities as a qualification for internal aid options.
Often, any need-based award provided by the government or an educational institution uses the FAFSA to determine who gets what in terms of grants and other government educational assistance, like federal student loans. Here's what you need to know.
Student Aid Award Letter Packets
After being accepted to the school and applying for financial aid using the FAFSA, your child will receive a letter that outlines which financial aid options are available to them, including specific dollar amounts for certain awards or loans.
These documents are very important. Not only do they outline the cost of attending that particular school, but they also show the estimated family contribution (a fancy way of labeling the amount of money the student is expected to pay out of pocket). The cost of attendance includes everything from tuition and fees to room and board, and even books and certain other expenses. This serves as a great starting point for planning on how to pay for college, as it essentially creates a clear budget on its own.
Grants
Considered one of the most coveted forms of federal financial aid, grants are an important part of the "how to pay for college" equation. These funds can be used to cover tuition and certain other expenses like books or room and board. Information about eligibility for certain federal, state, and institutional grants will be included in the student aid award letter.
What's the best part about grants? They're free money!
As long as your child meets the requirements, these funds don't have to be repaid. They get sent directly to the college or university and lower their tuition burden. It's that simple.
Some quick info about the FAFSA:
Students need to fill out FAFSA starting October of their senior year in high school
Deadlines vary but are largely in mid-April
Financial aid is on a first-come, first-serve basis
Students must reapply each year
For more information about the FAFSA, check out: Why You Need to Submit FAFSA (& What to Do If You Missed the FAFSA Deadline)
Our friends at Studygate have a guide will help you evaluate a complete list of tuition costs.
Pay for College with Scholarships
While the student aid award letter will also reference your child's eligibility for certain federal student loans, we are going to bypass that for a moment. Why? Because loans aren't the best answer to the "how to pay for college" question.
Instead, it's time to talk about scholarships!
Scholarships have similar benefits to grants, in that they are free money that don't have to be repaid.
Way better than student loans!
In some cases, university scholarships may also be listed in the student aid award letter (although students may have to submit a separate application for them!) Still, these aren't the only ones your child can get their hands on.
Scholarships are everywhere, and they are awarded based on a range of criteria and not just financial need (though some do take need into consideration). Often, these have to be applied for individually, so it does require some effort to land these funds. However, it can help your child attend college without having to spend their money or get loans, so it is always worth the effort.
If you and your child want to learn more about how to pay for college with scholarships, attend our free college scholarship webinar!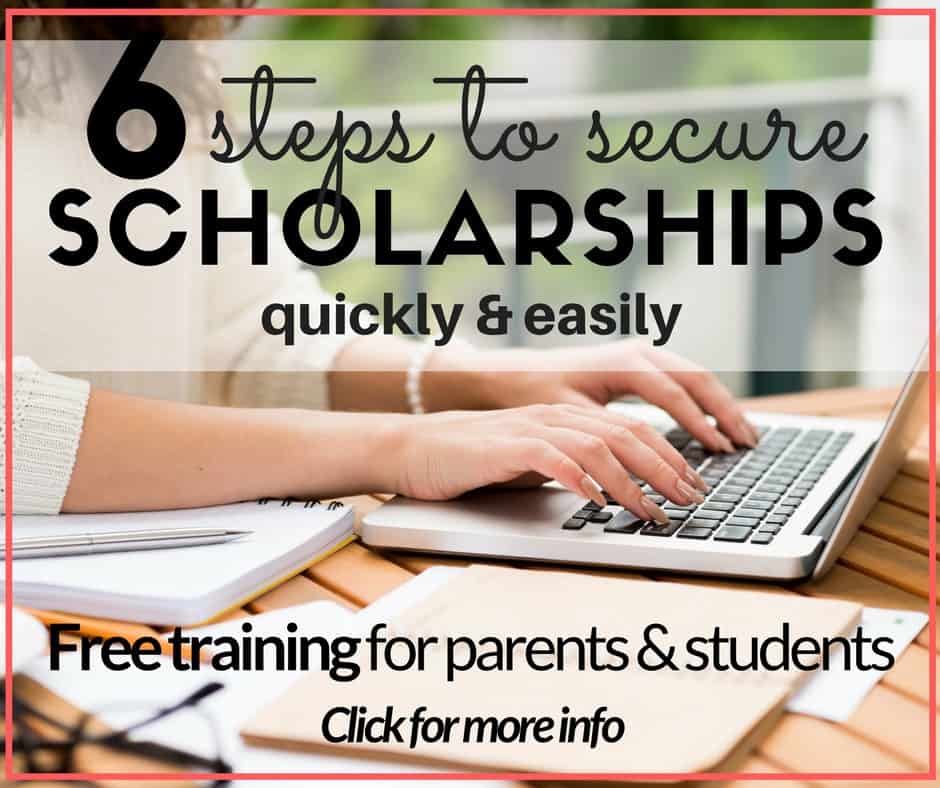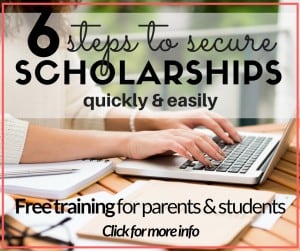 Think Cash Too
Surprisingly, many people don't think about using cash to pay for college, but it can be a great option if you have the money available. Of course, your child should always land as many grants and scholarships as possible first (why should they spend their or your money when they can use funds they got for free?), but using cash to complete the rest of the "how to pay for college" puzzle can be a great move.
Why should you consider cash? Because it doesn't cost interest like student loans do.
Encourage your child to save money for college, such as by getting a part time job or using high school graduation checks to help cover tuition. Every dime that is paid this way (or with grants and scholarships) means less debt, and that's always a good thing.
If you can't pay cash for tuition and other large expenses, students can (and should try to) work part-time to help cover living expenses such as food, rent, gas and more. The more debt-free money, the better.
How to Pay for College with Student Loans
If grants, scholarships, and cash can't cover the entire cost, then it's time to consider student loans. But remember, not all student loans are the same! Here's what you need to know.
Federal Loans: An Answer to the How to Pay for College Question
After using the options above, now's the time to look back at the student aid award letter and check out the federal student loan options.
Whether your child qualifies for these financial aid options depends on the information in their FAFSA, so that's another reason why getting it done quickly matters when you're planning for how to pay for college.
Federal student loans are backed by the government, and they typically come in two forms: subsidized and unsubsidized.
A subsidized student loan comes with certain benefits. First, the interest rates are often lower than other options, helping your child save money over the entire life of the loan. Second, the interest is paid by the government as long as your student is in school at least half-time. There is also a six-month interest-free grace period after they graduate.
The unsubsidized loans still have competitive interest rates, but they don't come with all of those interest-free benefits that subsidized loans offer.
Interest rates on all federal student loans are fixed and controlled by the government. That means the rates won't change once the funds are disbursed, making it easier to budget for their repayment. There are also multiple payment plans available, including income-based options. This can help if your child leaves college and accepts an entry-level position with lower starting wages, as the amount can be adjusted downward if they qualify.
How to Pay for College with Private Student Loans
Private student loans are different from federal ones. These are issued by traditional lenders, like banks, so their terms can vary from one institution to the next. They function similarly to personal loans and can have a wide range of interest rates depending on the lender and your child's creditworthiness. If your student chooses to explore these options, it's best to shop around to ensure they get the best deal.
For more information about student loans as options for how to pay for college, check out our handy guide: How Do Student Loans Work? A Step-By-Step Guide
Ideally, your child won't need loans to pay for college, allowing them to avoid taking on debt. So, make sure to focus on grants and scholarships first, as free money is always the best answer to the "how to pay for college conundrum.
MORE HELPFUL ARTICLES ABOUT HOW TO PAY FOR COLLEGE