Updated on April 3rd, 2023
The idea of free college tuition as a standard may seem like a pipedream, especially with an abundance of student loans and grants, but there are places where it is actually the norm. While there are certain requirements that must be met, students that make the cut can enjoy a high-quality college experience without the costs associated with signing up for classes.

If your student is trying to avoid debt, scholarships are a great option. They can cover a range of college costs and don't have to be paid back. If you and your student want to learn about scholarships, sign up for our free college scholarship webinar! Take a quick trip over to http://thescholarshipsystem.com/freewebinar to reserve a spot today
Before your student signs up for programs at these colleges and universities, it is important to review the fine print. Aside from having to qualify for the free college tuition offering, your college student may also have to complete other tasks while you are in school or after graduation.
To help you see where your child may be able to go to college tuition-free, here are some schools worth exploring.
Colleges and Universities in the State of New York
Making recent headlines, New York is the first state in the nation to offer free college tuition at public colleges and universities for residents. Students must come from middle-class or poor families based on specific income limits. In 2022, families must fall below the $125,000 annual income threshold to qualify.
College students will need to meet certain class load requirements by taking at least 30 credits over the course of a year. Additionally, they must plan to live and work in the state following graduation for the length of time specified by their specific degree program.
More information can be found on the New York State government website. Click here to learn more.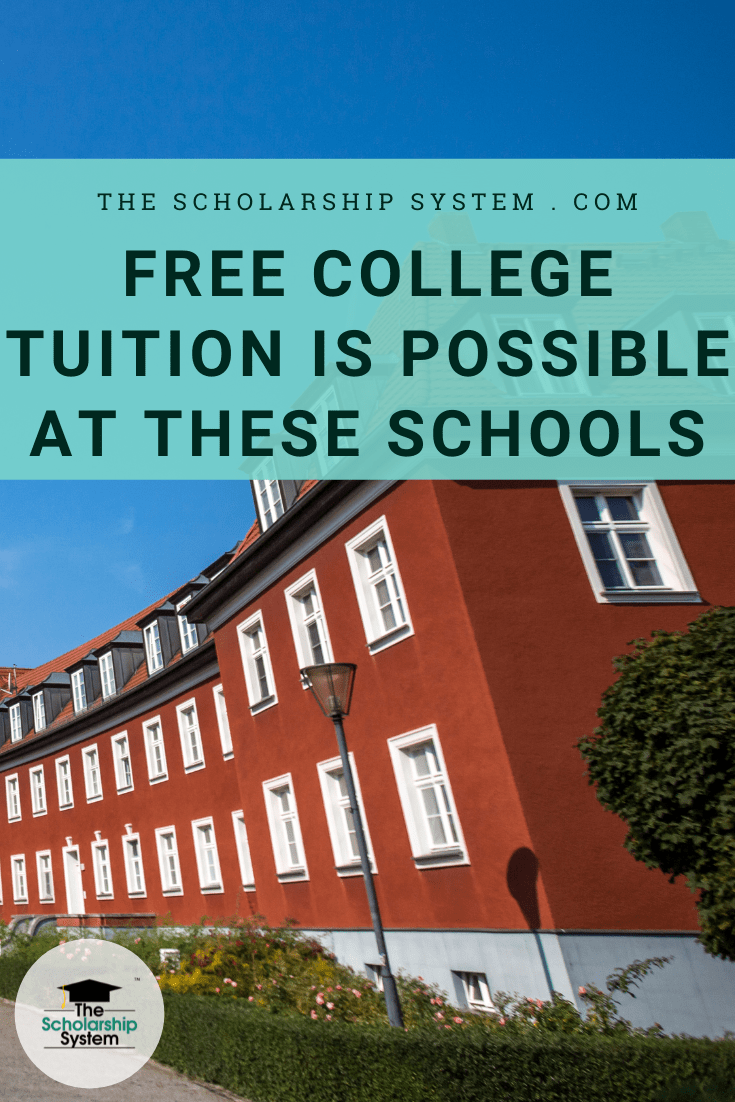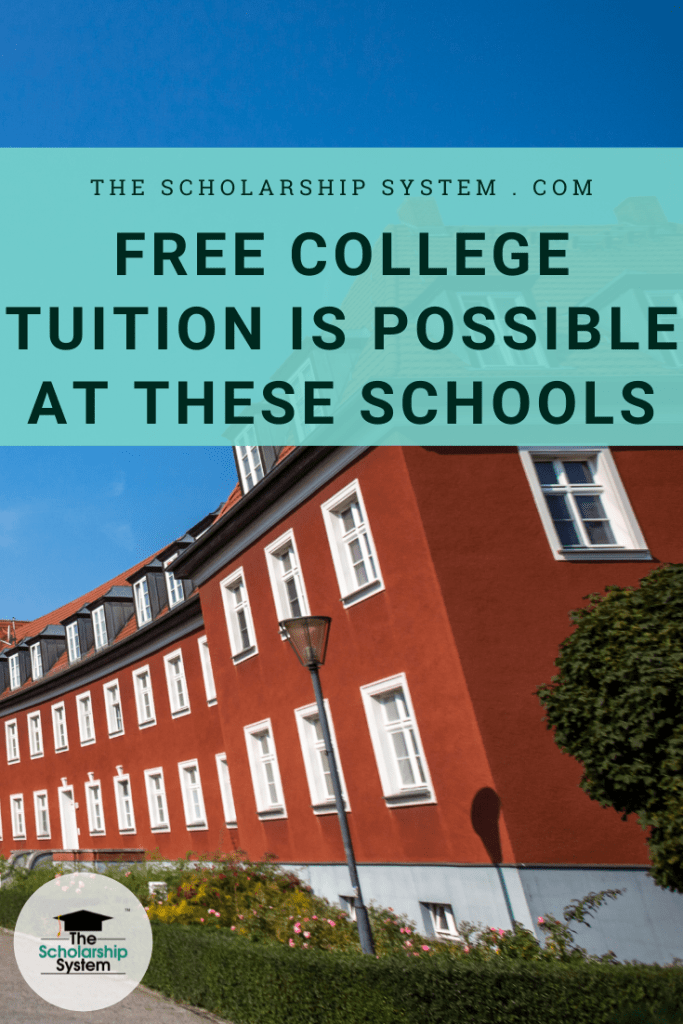 Going to Universities in Germany
This is one of our favorites – and who isn't looking for an excuse to study abroad?
We actually talk about how studying abroad can save students money in more detail in this post here.
All universities in Germany offer free college tuition, including to international students, regardless of the school selected or the chosen major. Students are responsible for other expenses, like room and board or rent off-campus, mandatory health insurance coverage, and transportation costs. Additionally, the universities do charge small fees to support resources like student centers and other extracurricular activities. However, the total required to complete a degree is typically much lower than similar US-based educational offerings.
Before considering obtaining a tuition-free degree in Germany, it is important to review what language will be used during classes. Many universities offer all-English classes, but it isn't necessarily the standard. Some schools or programs require students to be proficient in German, and proof may be needed to complete the application process. However, many degree programs that focus on STEM fields are available in English and do not require such proficiency.
Students interested in enjoying free college tuition through a German university can explore their options through the DAAD (German Academic Exchange) database, found at the link here.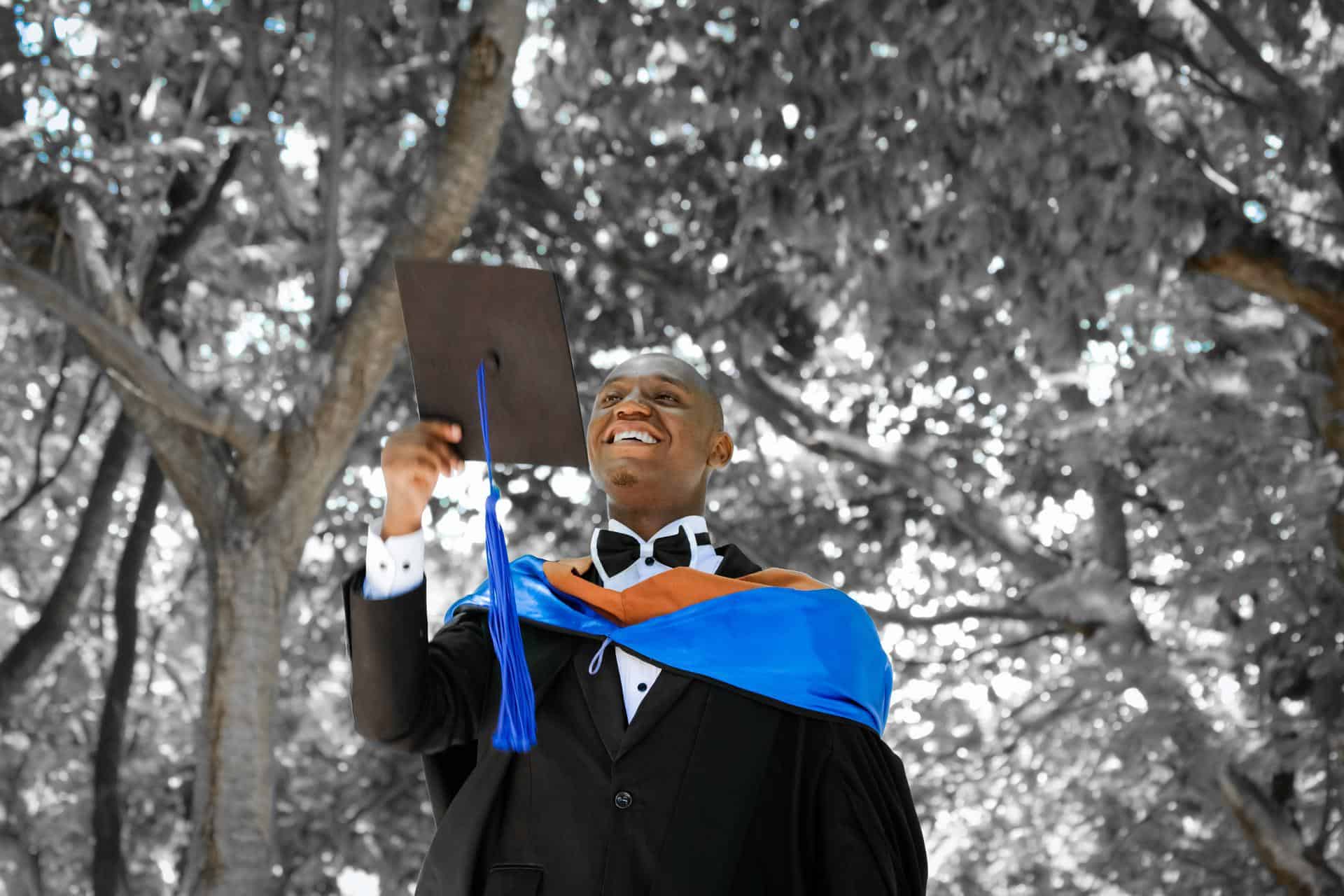 Other US Colleges and Universities Offering Free College Tuition
There are a variety of colleges and universities across the US that also offer tuition-free educational options for students who qualify. Here is an overview of just some of those programs.
Alice Lloyd College
Students residing in the Central Appalachian service area, a section of the US that runs through Kentucky, Tennessee, Ohio, West Virginia, and Virginia may qualify for free college tuition at Alice Lloyd College.
Participants in the program must take positions available through the student work program as a condition of receiving a tuition-free education. Otherwise, your course fees are covered.
Barclay College
All students that reside in the dorms at Barclay College, a private Christian school, qualify for free college tuition, regardless of where the student is from. The school aims to help people graduate with useful degrees without the crippling debt load many other graduates have to endure.
Students who live off-campus do not qualify for the free college tuition program.
Berea College
Another school that requires students to work on campus to support the free college tuition program is Berea College. You have to work at least 10 hours per week for low salaries to support the costs of room, board, and books, but the cost of your classes is fully covered.
College of the Ozarks
A regional school, College of the Ozarks operates without participating in any student loan programs. Potential students must complete their FAFSA to determine eligibility for admission, as entrance for incoming freshmen is typically need-based. However, even though they don't accept loans, students who are awarded Pell Grants can use those funds to cover any additional expenses not covered by the free college tuition program.
Students must work 15 hours per week, plus two 40-hour work weeks, at a position within the school to qualify for the program.
United States Air Force, Naval, and Coast Guard Academies
In exchange for serving in the military after graduation, students at the United States Air Force Academy, United States Naval Academy, or United States Cost Guard Academy can attend classes in this completely tuition-free schools. The available major tend to cover subjects with relevance in today's military, but generally includes more options than many people realize.
United States Military Academy
The United States Military Academy, also referred to as West Point, graduates are also required to join a service branch after graduation in exchange for free college tuition. However, unlike the Air Force, Naval, and Cost Guard Academies, participation on a sports team each semester is also mandatory.
Webb Institute
All US citizens or permanent residents who study at the Webb Institute receive a full-tuition scholarship. However, the school only offers a single program, a dual bachelor's degree in marine engineering and naval architecture.
Free College Tuition Doesn't Cover All of Your Costs
As discussed in our previous post, "Why a Full Ride Scholarship Requires Much More than Free Tuition," tuition isn't the only expense your college student will face. Room and board, books and supplies, transportation, and entertainment are typically not covered by these programs. In cases where they are, your child will likely be required to accept a job in a student work program to support the additional expense.
However, some of the costs can be offset by the skillful use of scholarship funds. If you want to learn more about how your student can get the scholarship money they need for a completely free college experience, sign up for our free webinar.
To Join the Next Webinar, Click Here: thescholarshipsystem.com/freewebinar
As you can see, free college tuition for your child can be a reality. So make sure they explore their options, such as those listed above, and they can enjoy a lower cost education without sacrificing the quality of the experience.
Looking for information on lowering costs beyond free college tuition? Here are more articles to check out: