Updated on March 23rd, 2021
Many students want to find ways to make college less expensive and easier to manage. By testing out of college courses, the path to their degree isn't just shorter; it's also more affordable. DANTES and CLEP exams are great options for speeding up earning a degree. However, many students aren't aware that they are an option.
By taking these tests – and spending some time with DANTES and CLEP exam prep first – students can reduce the number of classes they have to take (and pay for) in college. If that may be just what your student needs to make their academic dreams come true read on. Here's a look at what CLEP and DANTES tests are, where to take them, and how your student can get their hands on DANTES and CLEP exam prep materials.
DANTES and CLEP exams aren't the only way to make college more affordable. Scholarships can make a world of difference, too! If you and your student want to find out more about landing exciting college scholarships, sign up for our free college scholarship webinar! Take a moment and head over to http://thescholarshipsystem.com/freewebinar to reserve your spot today.


What Does It Mean to Test Out of College Courses?
If your student wants to shorten their time in school, seizing opportunities to test out of college courses is a great option. While taking AP classes in high school (and passing the associated test) is the most common approach, it isn't the only option available.
Both the DANTES and CLEP programs can help students convert their previous experience into college credit. Students show that they understand the material as well as someone who took the corresponding class by passing a subject exam. If they score high enough, that test stands in for taking the course at a college. It will show up on their transcript and count toward their degree.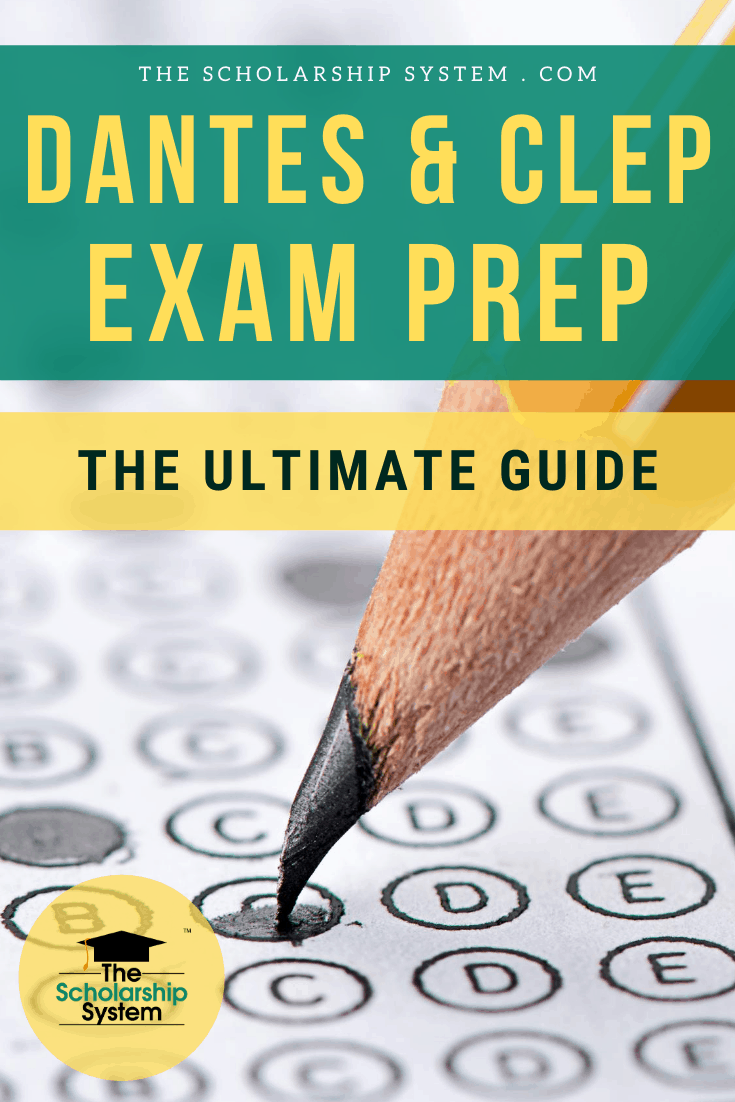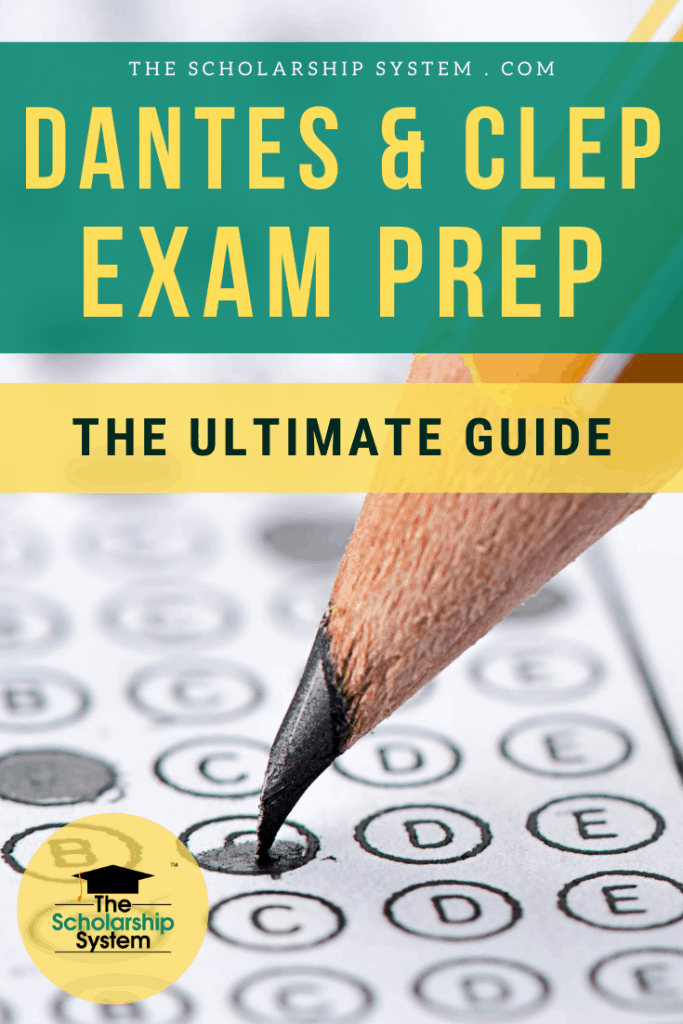 What Is the CLEP Exam?
The (CLEP) exam is a test that allows a student to earn college credit without completing the corresponding course. It's essentially a way for students to prove their knowledge of a subject. If they score high enough, it demonstrates the student already understands the material that would be covered in the class, allowing them to bypass that course.
Students take the CLEP exam digitally, answering 100 multiple choice questions about the subject. Some subjects also have an essay requirement, but that isn't universal.
Once the test officially starts, students have 90 minutes to complete as much of it as possible. As long as the final score is high enough, the student can receive college credit at over 2,900 schools based on the exam results.
CLEP exams do show up on college transcripts. That way, it's clear that the student has earned the associated credits, ensuring there's no doubt about whether they've finished their degree requirements.
Like AP exams, CLEP tests do come with a cost. Usually, they run between $80 to $120, depending on the exact exam and if there are any testing center fees. However, military members can typically take them for free by arranging their exams through DANTES.
What CLEP Tests Are Available?
In total, 34 CLEP exams are available, spread across these five core subject categories:
Business
English Composition and Literature
History and Social Science
Science and Mathematics
World Languages
Most CLEP exams focus on core educational requirements – the classes practically every student has to take while pursuing a Bachelor's degree. For example, CLEP college algebra would provide most students with value, as nearly every degree requires math. CLEP biology or CLEP chemistry can be in the same boat, as taking at least one science is typically a must.
However, not every CLEP test applies to every degree plan, so students should examine their options and strategically choose which ones to try. For example, CLEP calculus may not be necessary for non-STEM degrees but could benefit students studying STEM who may need advanced math credits.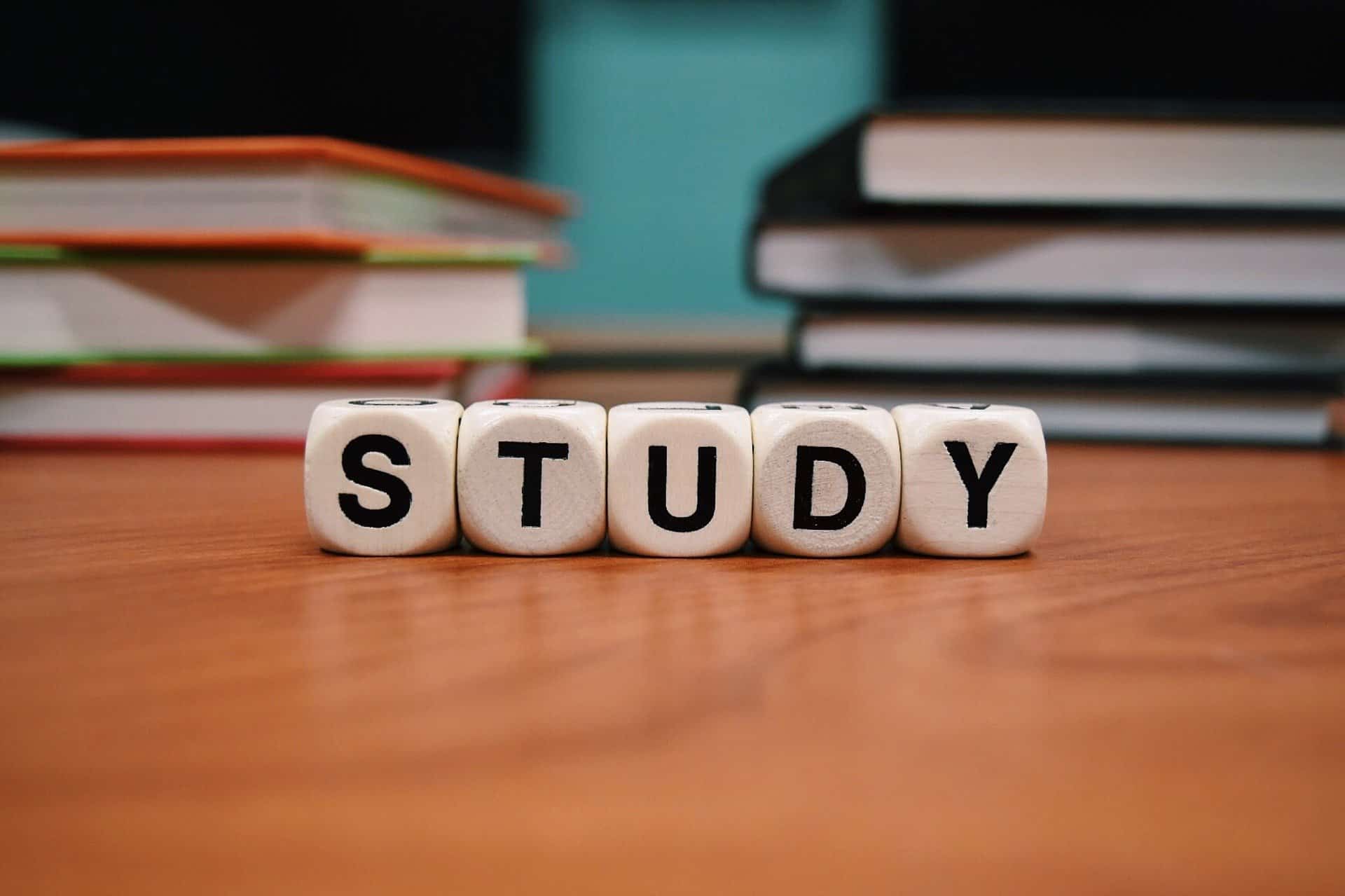 What Are the Easiest CLEP Exams?
Technically, there aren't any "easiest CLEP exams." Whether your student finds a test challenging depends on their knowledge of a particular subject.
However, certain CLEP exams do have higher pass rates. This doesn't necessarily mean that they are easier, just that more students who took part had the proper knowledge level to pass.
For military pass rates, the top five highest were:
Spanish Language (84 percent)
College Composition Modular (82 percent)
College Composition (74 percent)
French Language (69 percent)
Information Systems & Computer Applications (69 percent)
What Is the DANTES Test?
DANTES technically isn't a test. Instead, it's a program for military service members. DANTES stands for Defense Activity for Non-Traditional Education Support, and the program includes a variety of services, including no-cost education-advancing help and career-planning assistance.
There are exams available through DANTES that help people test out of college courses. DSST exams (formerly known as DANTES Standardized Subject Tests) work like CLEP tests, enabling students to make the most of their prior learning to reduce the number of college courses they'll ultimately have to take. Over 1,900 schools accept DSST results for college credit.
DANTES covers the charges for service members, making DSST exams essentially free for them. Another main difference between the two is students have two hours to finish a DSST exam. That's 30 minutes longer than a CLEP test.
It is important to note that DSST tests aren't limited to the military. Civilians can take them, too, usually for a cost that's similar to CLEP exams.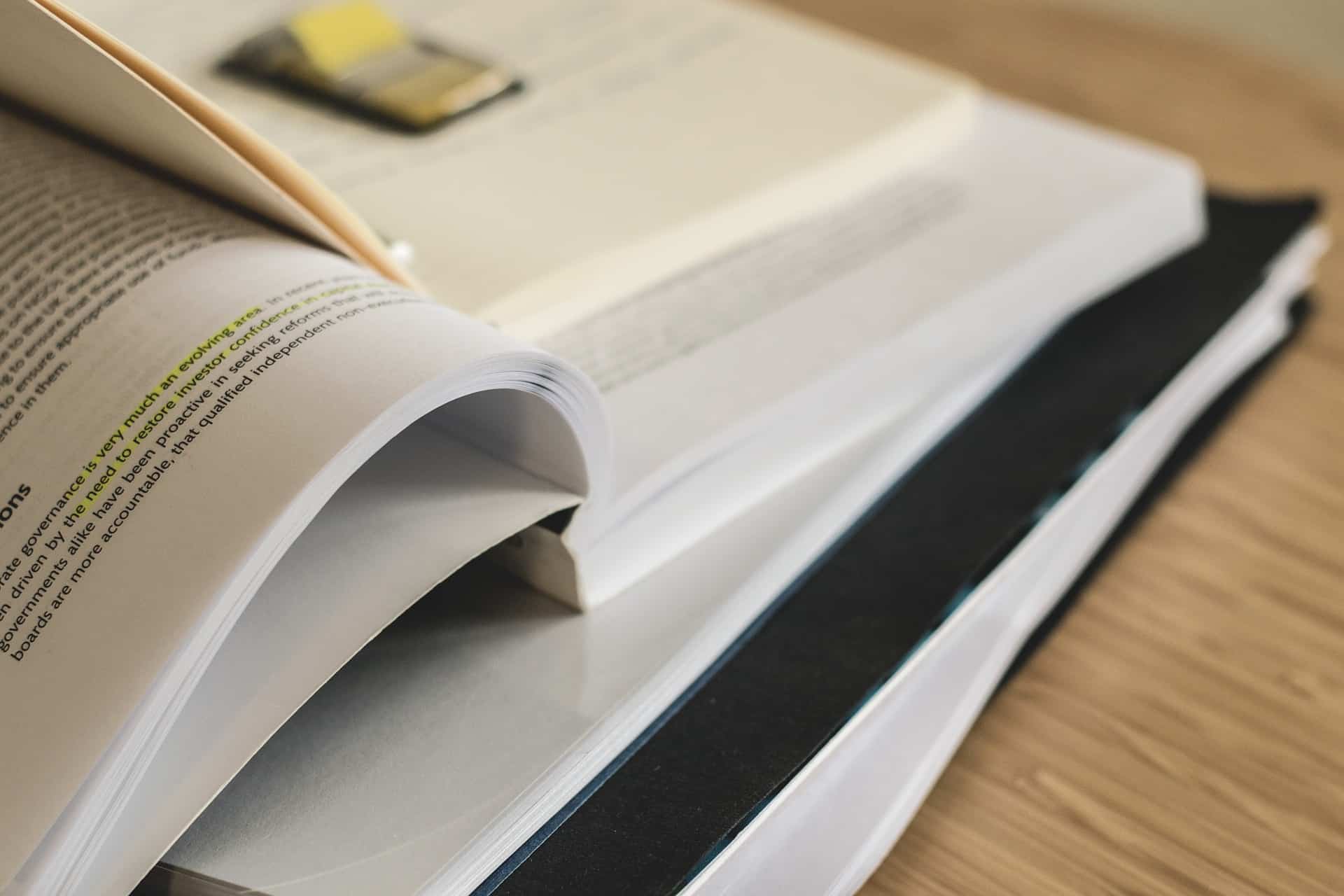 What DSST Exams Are Available?
Overall, there are 37 DSST tests available, spread across these six subject categories:
Business
Humanities
Mathematics
Physical Sciences
Social Sciences
Technology
DSST exams cover core college requirements, as well as some more specialized or advanced courses. Often, this is because these exams aren't solely geared toward students. Instead, they allow military members to convert the experience they gain on-the-job into college credit.
Regular training is a big part of being a military member. However, it often isn't presented in a traditional college course manner. DSST exams aim to ensure that military members don't have to go through redundant educational programs on their way to earning a degree.
What Are the Easiest DSST Tests?
Like CLEP exams, whether a DSST test is easy depends on the student's prior knowledge. However, certain ones had higher pass rates than others.
Here's an overview of all of DSST pass rates among military members that were above 70 percent:
Principles of Supervision (88 percent)
Introduction to Business (84 percent)
Ethics in Technology (81 percent)
Computing and Information Technology (79 percent)
Technical Writing (79 percent)
Fundamentals of Cyber Security (76 percent)
Management Information Systems (73 percent)
Introduction to Law Enforcement (72 percent)
Personal Finance (71 percent)
Where to Find DSST and CLEP Exam Prep Materials
If your student is looking for free CLEP prep or free DANTES study materials, they are in luck. There are quite a few options available that won't cost your student a dime.
Here are some of the best DANTES and CLEP exam prep materials around.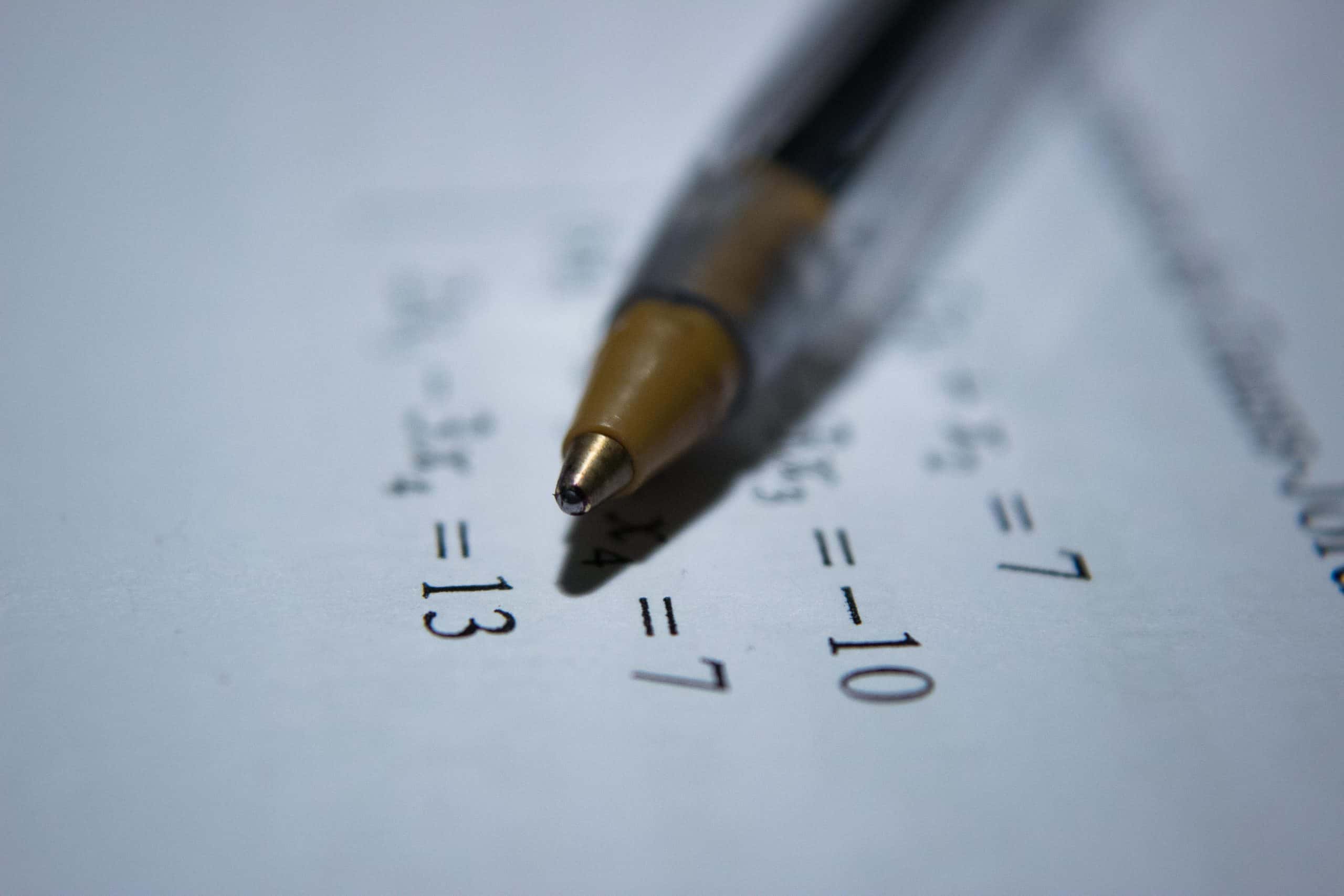 DSST and CLEP Study Guides
There is a slew of DSST and CLEP study guide options available. Some of them are free, while others come with a cost.
For DSST, Petersons.com is an official exam preparation provider. It does come with a cost, but students that sign up do gain access to the full catalog. Plus, Petersons offers a helpful mobile app, allowing your student to practice while on the go.
As for CLEP study guides, The College Board does sell official ones. There's a complete official study guide that covers materials for all of the available exams, as well as individual exam guides for every subject. While some students may wonder if it is worth the cost, paying for these guides if far less than colleges charge for a single class. Plus, it's from the official test creator, so the material is going to strongly align with the questions your student will have to answer.
If your student prefers a mobile approach, the CLEP Practice App is a great option. There is a free version as well as a premium one. If your student wants full versions with sample questions, they'll need to purchase the upgraded variant. However, even the basic one has excellent information and study guide materials.
Students can also take advantage of a free CLEP course. It'll familiarize them with the process and help them prepare for handling the subject test.
There are also some great online resources available that aren't geared specifically to the CLEP or DSST exams but are nonetheless helpful, including:
DSST and CLEP Practice Test Resources
DSST and CLEP practice tests are a valuable tool. They allow students to give the exam a try without any risk or cost. Prometrics Get College Credit Practice Tests are available online, allowing students to have a similar experience to the real thing.
For official CLEP Practice Tests, you have to sign up for the CLEP app or purchase study guides. However, there are unofficial resources that can potentially assist with CLEP and DSST exams, including:
It's important to note that any non-official source for DSST or CLEP Practice Tests or study materials may not be accurate. DSST and CLEP exam guides can be created by anyone, and not all of them (including paid versions) provide students with value. Additionally, some paid and free CLEP prep or DSST materials may be scams to get your student's information. Always proceed with caution when going through non-official sources, and make sure your student does their research before creating accounts or providing personal or financial information to any site or potential resource.
Where to Find DSST and CLEP Testing Centers
The DSST and CLEP exam programs are run by different organizations. For DSST, the tests are administered by Prometric, while CLEP is overseen by The College Board.
Each organization maintains a list of active testing centers. If your student is interested in scheduling a test, they can find more information at the sites below:
DANTES and CLEP exams aren't the only way to make college more affordable. Scholarships can make a world of difference, too! If you and your student want to find out more about landing exciting college scholarships, sign up for our free college scholarship webinar! Take a moment and head over to http://thescholarshipsystem.com/freewebinar to reserve your spot today.