Updated on October 7th, 2021
The college search process is all about information gathering. And what better way to see what a school has to offer than by attending college tours.
Visiting colleges is a great way to see what the school truly has to offer. They can see classrooms, facilities like cafeterias and student centers, and dorms. Plus, your student gets to mingle with other prospective and current students as well as staff members, all while having the chance to ask questions and discover the details they couldn't find online.
But, to take full advantage of college tours, your child has to be prepared. Walking in without a plan means they may miss out on a great opportunity that could help them decide which school is right for them.
Plus, it pays off to be a bit bold, so your child needs to assume the personality of an extrovert, at least for the duration of the tour.
If your student wants to make the most of their college campus and dorm tours, here's what they need to do.
Prepare a College Tours Cheat Sheet
Before your child heads out to any tours, it's smart to build a cheat sheet. This can include important questions that are relevant to them as part of their college search, ensuring they won't forget to find out about things that they value.
Exactly what should go on this cheat sheet varies from one student to the next. Everyone has different priorities, so personalizing it before heading to any college and dorm tours is a must.
Have your child consider a variety of primary topics, like financial aid or available on-campus resources, and jot down any questions that are important to them. Then, make a separate copy for every tour and bring the cheat sheet along on the visit.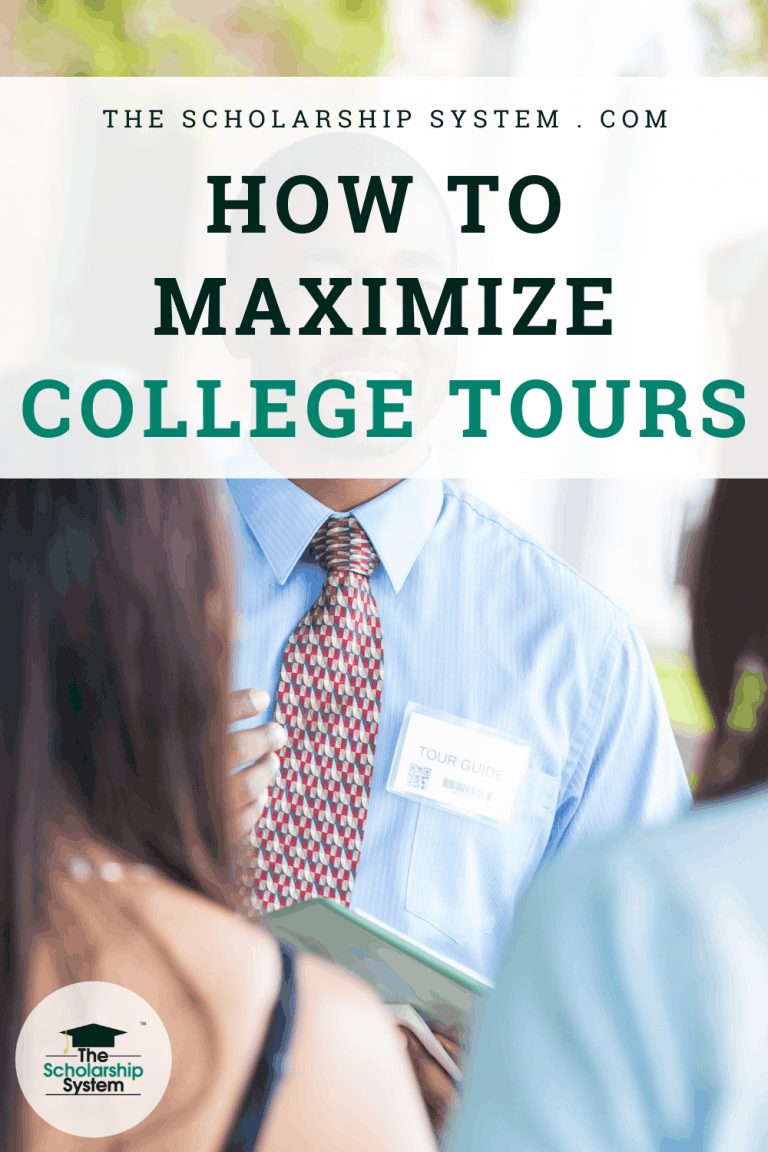 Time Your College Tours Wisely
Precisely when your student heads out on any college and dorm tours matters as much as anything else. If they schedule a visit during a school break, there won't be many students or faculty members around, classes won't be in session, and the place may feel like a ghost town. This means your child won't get a realistic picture of what life is like when everyone is there.
While the school itself may only offer a limited number of tours a year, have your child select one during an active part of the school year. This will give them the most opportunity to truly assess what life is like at that school, making their college and dorm tours more valuable when it comes to managing their college search.
Related Articles:

Make Connections in Advance
Is your child interested in a particular club, sorority, or fraternity? Then it's smart to reach out before their scheduled tour to make a connection.
Many groups have contact details online. By reaching out, your student may be able to arrange to see the facilities or talk to members while they are on campus. Since college and dorm tours are all about information gathering and club, sorority, and fraternity properties may not be part of the standard tour, getting in contact may get them through the doors, letting them check out other aspects of what the school has to offer.
Talk to Everyone, Especially Current Students
When most people participate in a campus visit, they tend to stick with the tour group. While following the guide through the main parts of college campus and dorm tours is a smart move, it also pays off if your child speaks with current students.
Have your student prepare a list of questions that can help them break the ice and keep the conversation moving. Here are some good ones to have in their back pocket:
Why did you choose this college?
What do you love about going to school here?
Is there anything you dislike about the school?
If you could change one thing about this college, what would it be?
The idea is to gather information from the students who are living the experience. Often, they'll share details that won't appear in the brochures, giving your child a realistic picture of what it's like to attend classes and live there.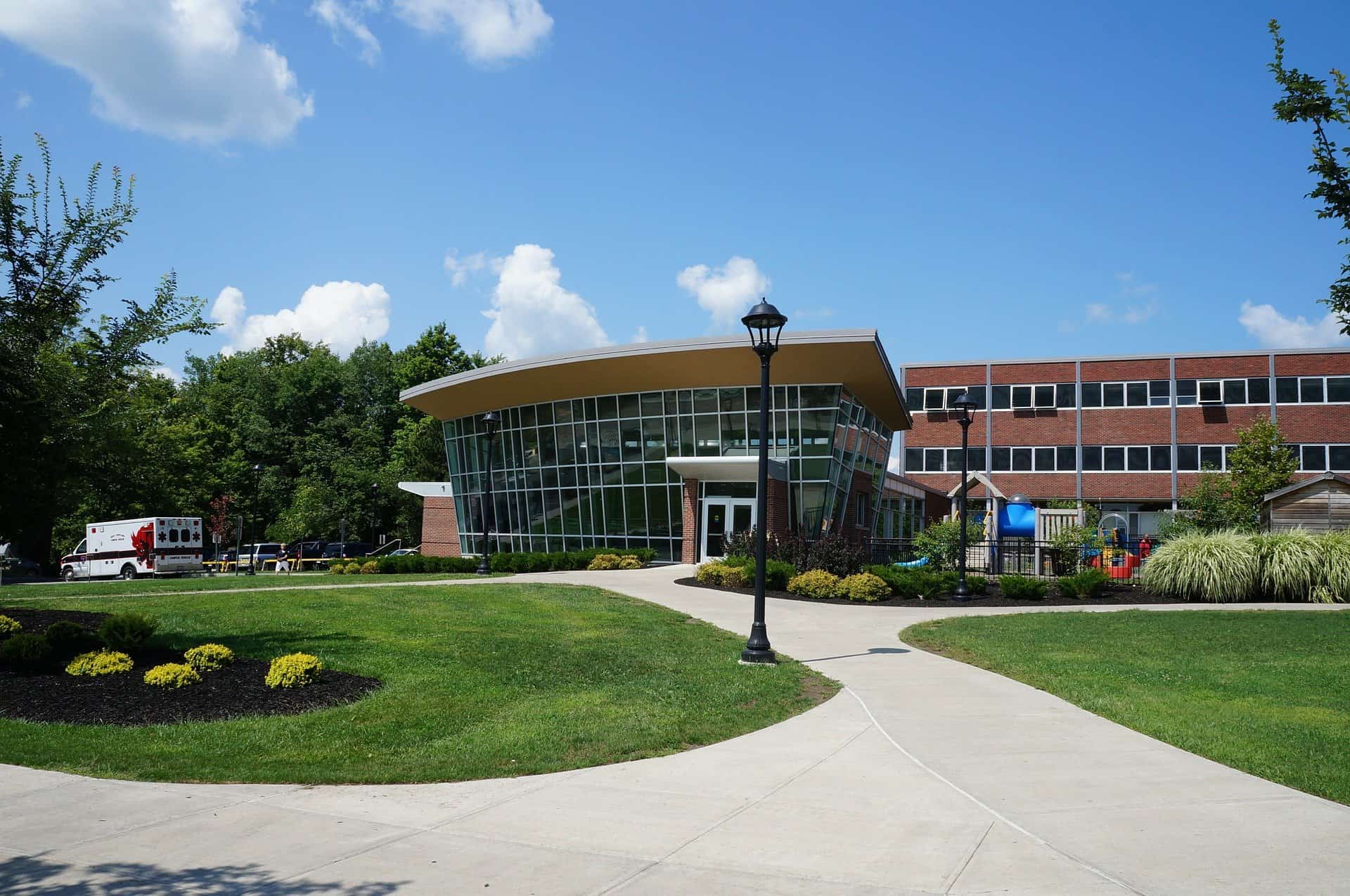 Speak to Professors During College Tours
Professors are another great source of information, especially if your child can arrange to speak with those that teach classes related to their major.
Most professors are open to speaking with prospective students, though they may require an appointment. In some cases, your child may be offered a more in-depth tour of the department, something that might not be part of the regular tour.
Plus, it gives your student a chance to see how they hit it off with professors that they will likely encounter, giving them an opportunity to see how they instruct and manage their classes.
Audit a Class, Preferably Relating to Their Major
If your child's tour doesn't last all day, find out if they can audit a class in their major. Look for lower or mid-level courses. Otherwise, feelings of confusion over the topics may incidentally affect their perception of the learning experience offered by the school.
As an added bonus, this may give them a chance to speak to more students and faculty members. It also gives them firsthand experience in a college classroom, making this a valuable addition to all college tours.
Looking for a complete college prep checklist for your high school student? Click the link based on your student's grade below!
Always Take Notes During College and Dorm Tours
When your child visits a campus, they are going to be presented with a ton of information. Trying to keep up with it all mentally is nearly impossible, so being ready to take notes is a must.
Your student can take notes during college tours in any manner they see fit. Whether that's a pen and notepad, an app on their phone, or even a voice recorder is less relevant than them having a mechanism for jotting down their thoughts and capturing important details.
Bring a camera (on a smartphone or otherwise) is also smart. That way, your child can snap pics along the way. Encourage them to take pictures of anything that excites or worries them. This ensures they have a solid record of their experience, making it easier to compare colleges once they are done.
Look for Overnight Dorm Tours
With enough advance notice, some colleges will allow prospective students to stay overnight in the dorms. They are typically paired with a host student, so your child will have access to a resource who can help them navigate their way during their stay.
Often, this gives a more realistic picture of what life is like than simple dorm tours can. After all, walking through a dorm during the day (when everyone is in class) doesn't give your child a good idea of what the environment is like at night when everyone is around, so adding overnight stays to college tours is a smart move.
If your student can arrange an overnight stay, resist the urge to stay in the dorm with them. Other students will act differently if a parent is around, even if it isn't theirs, so it may impact your child's experience.
In fact, consider letting your child manage the majority of the tours on their own, barring meetings with financial aid or similar offices. This allows your student to focus on things from their perspective and eliminates any pressure they may feel if you are by their side. If you want to catch up, schedule to meet with them at a specific location in between their appointments. Then, let them tell you about their experience, including likes and dislikes, and help them sort out their feelings.
Ultimately, your child is the one who will be attending classes, so don't be afraid to let them have a bit of control over the college tours. Soon, they'll be relying on themselves in environments like these, so this could be a good trial run for that too. Plus, you can still be in the area, so, if something goes wrong, you'll be there to help them navigate their way.
If you and your student would like to learn more about how to find scholarships that can help pay for college, sign up for our free college scholarship webinar! We cover how to spot the scams so you can make sure your student is applying to scholarships that are actually worth their time. Join the next free training here: www.thescholarshipsystem.com/freewebinar.