Updated on November 12th, 2023
The road to college starts now! There are many things your student can do during their high school freshman and sophomore years to make sure they are ready for college and school years beyond.
Since colleges look at your student's accomplishments from ALL four years of high school, you don't want your child to wait until their junior year or senior year to start thinking about their GPA, test scores, and college admissions.
Let us help you make that ride as smooth as possible! Here's our complete checklist for high school freshman and sophomore years that can help your student get started.
Is your student in high school but not a freshman or sophomore? Click your student's year for a checklist for them, too!
How to Use Our College Prep Checklists
The college prep checklists below are functional guides that cover critical steps in a student's high school journey that increase their readiness for college.
Generally, the goal is to break the process down into manageable chunks. That way, students have an easier time getting themselves ready and take full advantage of their four-year high school experience.
The benefit of using the college prep checklists below is that they help students build positive habits early. It gives them a strong foundation that puts them in the best possible position from the beginning. Essentially, they'll reduce their chances of falling behind or making missteps simply because they weren't college-focused as freshmen or sophomores. As a result, their junior and senior years are typically more manageable.
Before students begin using the checklists below, reviewing them in full is wise. Along with letting students know the first steps they'll need to take, it helps them see what's ahead on the road. Often, this makes it easier to understand how each part of the process provides value, increasing the odds that they'll focus on their journey.
Additionally, it allows students to identify steps that are or aren't relevant to them. Students can also consider whether they need to add anything to the lists based on their unique situations. Then, they can customize the checklist to meet their specific needs, giving them a personalized roadmap for success.
Scheduling College Prep Steps
While the college prep checklists below are broken down into quarters or seasons, going the extra mile when it comes to scheduling the activities is wise. Students may want to use a digital calendar to plan precisely when some of the steps will occur.
For example, blocking out test prep or study time in advance can simplify staying on top of those activities. Students can designate time, add reminders, and set up notifications to inform them when the test prep or study times end. That way, they dedicate enough energy to the activities without going overboard.
Determining when various steps will occur also encourages students to spread out the activities. That may prevent last-minute rushing as a quarter or season comes to a close, making the entire process easier to manage and less stressful.
Maintaining School-Life Balance While Preparing for College:
It's critical to note that while preparing for college is undoubtedly important, students also need to have fun during high school. Academic burnout in high school can happen, so students do need school-life balance to maintain their well-being.
The checklists below can actually make maintaining school-life balance easier, as students with strong foundations typically have less stressful junior and senior years. They're taking critical steps when they're freshmen and sophomores, which means they'll have less work to do later in their high school career.
However, students also need to make space for fun throughout high school. An all-work and no-play approach dramatically increases the chance of academic burnout. So, encouraging students to make time for activities they enjoy is critical, too.
Precisely what that entails may vary by student. For example, for some students, carving out time to socialize with friends may be part of the equation.
Students who feel their extracurricular activities provide enough opportunities for socialization may feel differently. For instance, they may want chances to participate in recreational hobbies instead.
What matters is that students make their high school years enjoyable while also preparing for their upcoming college journey. That way, they can remain energized and focused while avoiding the challenges of academic burnout.
High school freshman year:
Many freshmen aren't automatically focused on the steps they'll need to take to get into their dream college. After all, they've just become high school students, and that's a significant and exciting transition in its own right.
But it's wise for students to start considering how they must prepare for college now. Colleges will examine complete high school academic records, including what happens during a student's freshman year.
Similarly, they'll take a student's extracurricular activities and volunteer activities throughout their entire high school experience into account.
Plus, beginning other preparatory steps – like taking part in test prep – ensures students don't have to cram or rush during their junior year or senior year. When students start now instead of later, it makes the end of their high school journey much less stressful.
Finally, high school freshmen who keep their college dreams in focus can increase their odds of success. It's a lot easier to move forward when the initial foundation is strong than to make up for missteps as their high school career comes to a close.
As a result, high schoolers who begin preparing for college as early as possible may have the best chance of getting into their number one school, as well as qualifying for merit scholarships or other awards that could make graduating from college debt-free a genuine possibility.
Here are some simple college prep lists for high school freshmen:
Fall:
Meet your guidance counselor

Get involved in extracurricular activities

Enroll in the appropriate college-prep or tech-prep classes that you're taking

Study hard and get good grades
Winter:
Start off on the right foot with your grades

Explore your interests and possible careers

Discuss your skills and interests with your guidance counselor

Consider a college savings plan and add to an existing one if you have already have one started

Start thinking about the classes you want to take next year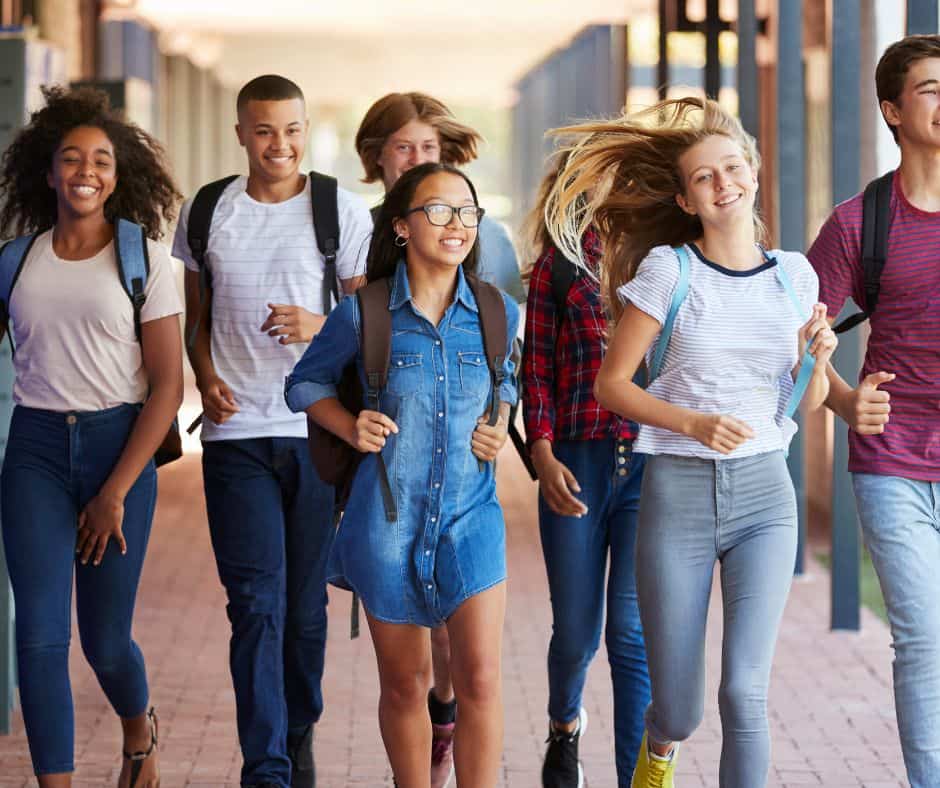 Spring:
Getting involved: Continue to build your credentials- Keep track of your extracurricular awards, community service achievements, and anything else you participate in

Begin learning about college

Schedule a meeting with your counselor to discuss your plans for the summer and the upcoming school year

Search for summer internship opportunities



Summer:
Volunteer

Get a job and begin saving for college

Sign up for an enrichment program

Schedule a college visit

Create your resume and fill it with activities and accomplishments from freshmen year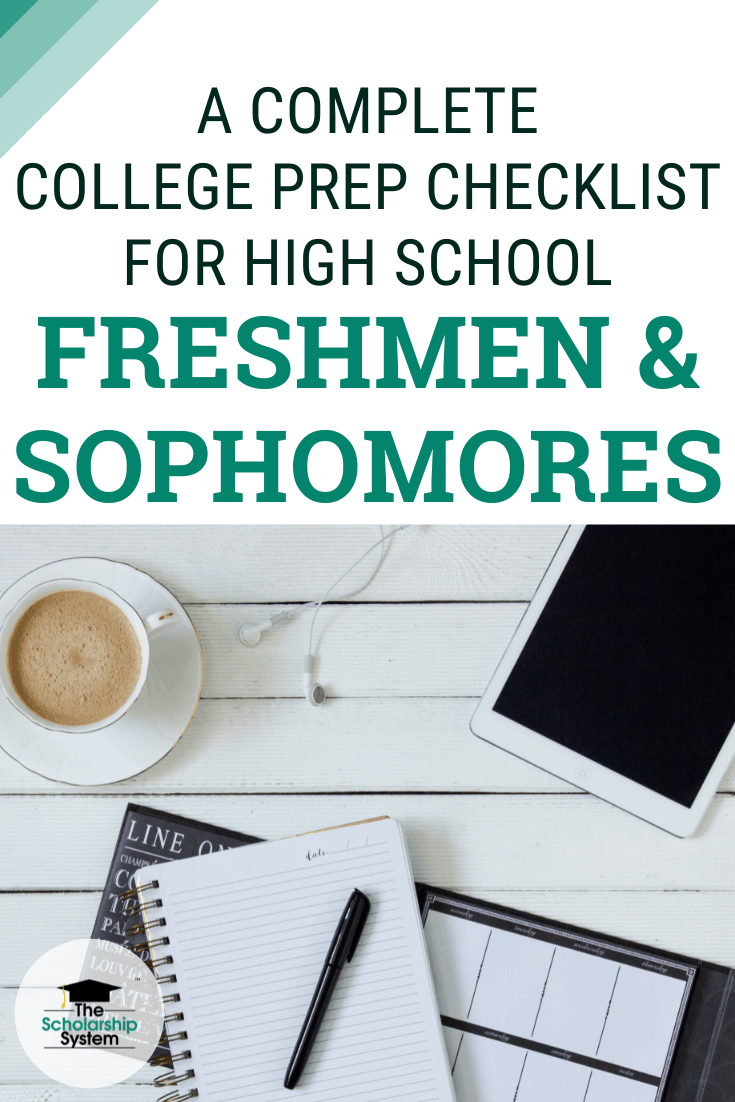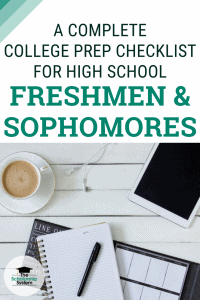 As a final step, students should also reflect on their freshman year. Taking a moment to consider what they've accomplished can help keep them motivated. Plus, a little reflection may help them refine their vision of the future, which can help them target their upcoming years to increase their odds of achieving their goals.
High school sophomore year:
Once a student is a high school sophomore, the goal is to continue the good habits they built during their freshman year and prepare for some upcoming parts of their journey.
For example, the PSAT, SAT, and ACT are on the horizon. By taking practice exams and studying for the tests now, students have plenty of time to familiarize themselves with the format and identify subjects where improvements are necessary. Then, they can develop a plan to ensure they're ready to excel once test day arrives.
A student's high school sophomore year is also an excellent time to start learning about potential career paths that interest them. By finding out what various professions have to offer, students may have an easier time determining what fields suit them best. As a result, they'll have an easier time launching a college search and finding a suitable match, as they'll know what majors are worth pursuing.
Finally, students strengthen their foundation by keeping their college goals in mind as sophomores. Essentially, they'll reinforce positive habits that will make navigating their junior and senior years easier. That can make the rest of their high school journey far less stressful, dramatically impacting their chances of ongoing success.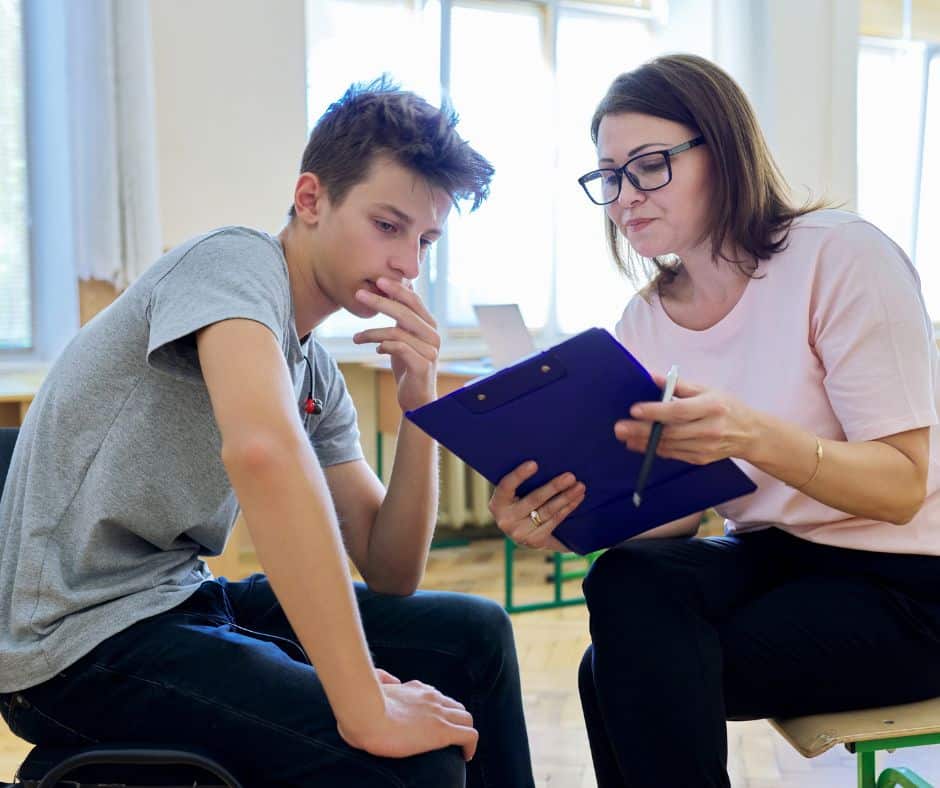 Here are some simple college prep lists for high school sophomores:
Fall:
Take a practice PSAT

Begin getting ready for the

ACT

Stay on track with your courses: Talk with your guidance counselor to make sure you're enrolled in the classes you need to prepare you for college or a career

Get familiar with

general college admission requirements

Start attending college fairs in your area

Explore your career options in more detail: "Job shadow" someone who does what you think you'd like to do

Look for a job and start a college savings account and regularly deposit into it

Get involved in extracurricular activities

Volunteer in your community
Winter:
Stay involved with your extracurricular activities: Work toward leadership positions in the activities you like best.

Read

and practice your writing

Meet with your guidance counselor to make sure you are on track
Spring:
Study hard and

keep your grades up

: remain focused

Start your college search

Reach out to colleges that interest you: Ask for information about their academic requirements and any programs that potentially might interest you
Summer:
If you haven't already, start preparing for the

SAT or ACT

Get a job and begin saving for college

Volunteer

Participate in activities that align with your interests

Go on one or two summer campus tours at local colleges
As with their freshman year, students should take a moment to reflect once their sophomore year is complete. Along with creating an opportunity to recognize how far they've come, it helps them get a clearer idea of where they want to go next, and that can help them stay on the right path for the rest of high school.
It's easy for students to forget the importance of preparing for college during their high school freshman and sophomore years, but it is equally as important to work hard and prepare as it is for juniors and seniors.
Download a copy of the checklist by clicking the button below:
If you and your child would like to learn more about how to get started with scholarships, sign up for our free college scholarship webinar! It's a great way to learn about the process and how to identify opportunities that can help your student avoid debt while pursuing their education!
And if you want our latest list of scholarships with deadlines coming up, go to www.thescholarshipsystem.com/scholarshiplist.