Updated on December 13th, 2021
The road to college starts now! There are many things your student can do during their high school freshman and sophomore years to make sure they are ready for college and beyond.
Since colleges look at your student's accomplishments from ALL four years of high school, you don't want your child to wait until their junior or senior year to start thinking about their GPA and college admissions.
Let us help you make that ride as smooth as possible! Here's our complete checklist for high school freshman and sophomore years that can help your student get started.
Is your student in high school but not a freshman or sophomore? Click your student's year for a checklist for them too!
High school freshman year:
Fall:
Meet your guidance counselor

Get involved in extracurricular activities

Enroll in the appropriate college-prep or tech-prep classes and that you're taking

Study hard and get good grades
Winter:
Start off on the right foot with your grades

Explore your interests and possible careers

Discuss your skills and interests with your guidance counselor

Consider a college savings plan and add to an existing one if you have already have one started

Start thinking about the classes you want to take next year
Spring:
Getting involved: Continue to build your credentials- Keep track of your extracurricular awards, community service achievements, and anything else you participate in

Begin learning about college

Schedule a meeting with your counselor to discuss your plans for the summer and the upcoming school year

Search for summer internship opportunities



Summer:
Volunteer

Get a job and begin saving for college

Sign up for an enrichment program

Schedule a college visit

Create your resume and fill it with activities and accomplishments from freshmen year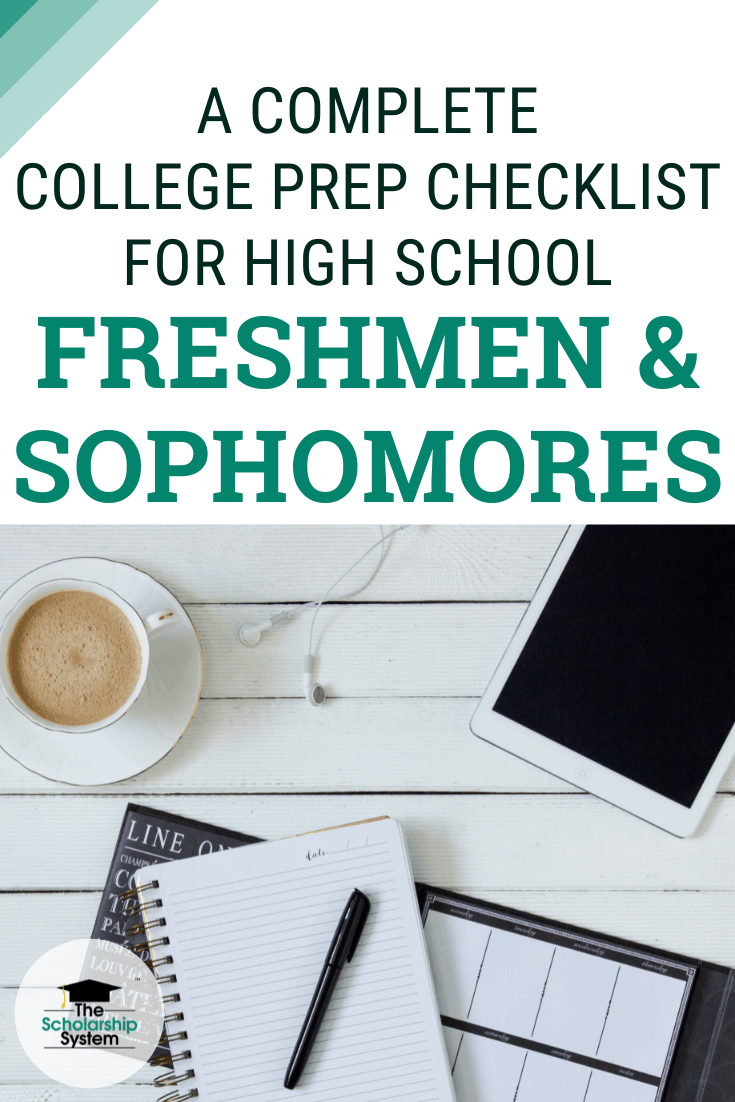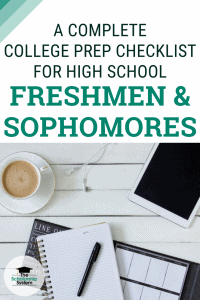 High school sophomore year:
Fall:
Take a practice PSAT

Begin getting ready for the

ACT

Stay on track with your courses: Talk with your guidance counselor to make sure you're enrolled in the classes you need to prepare you for college or a career

Get familiar with

general college admission requirements

Start attending college fairs in your area

Explore your career options in more detail: "Job shadow" someone who does what you think you'd like to do

Look for a job and start a college savings account and regularly deposit into it

Get involved in extracurricular activities

Volunteer in your community
Winter:
Stay involved with your extracurricular activities: Work toward leadership positions in the activities you like best.

Read

and practice your writing

Meet with your guidance counselor to make sure you are on track
Spring:
Study hard and

keep your grades up

: remain focused

Start your college search

Reach out to colleges that interest you: Ask for information about their academic requirements and any programs that potentially might interest you
Summer:
If you haven't already, start preparing for the

SAT or ACT

Get a job and begin saving for college

Volunteer

Participate in activities that align with your interests

Go on one or two summer campus tours at local colleges
It's easy for students to forget the importance of preparing for college during their high school freshman and sophomore years but it is equally as important to work hard and prepare as it is for juniors and seniors.
Download a copy of the checklist by clicking the button below:
If you and your child would like to learn more about how to get started with scholarships, sign up for our free college scholarship webinar! It's a great way to learn about the process and how to identify opportunities that can help your student avoid debt while pursuing their education!
And if you want our latest list of scholarships with deadlines coming up, go to www.thescholarshipsystem.com/scholarshiplist.