Updated on November 12th, 2023
While military servicemembers often get access to GI Bill benefits, that isn't the only form of financial aid and assistance available. Not only are there military scholarships for active duty service members and veterans, but there are also a ton available to spouses, children, and even grandchildren.
If you want to learn how to find opportunities, including and beyond free ride scholarships, join our free webinar! You'll learn more about the search process, applications, and more, increasing the odds your student can graduate debt-free. Head to https://thescholarshipsystem.com/freewebinar to see when the next training session is available.
Ultimately, that means that active duty military members, veterans, and their family members can dramatically reduce the cost of college. Here's an overview of how military scholarships work and our list of available scholarships and grants.

HOW MILITARY SCHOLARSHIPS WORK
Functionally, scholarships for military members, veterans, and their families work like any other scholarship. However, some of the particulars may vary.
First, every scholarship has unique eligibility requirements. An association with the armed forces is a must for scholarships for military members, veterans, and their families. However, there can be other requirements, such as demonstrated financial need, enrollment in a qualifying academic program, and more. As a result, reviewing the rules before applying is critical, allowing you to ensure you're eligible.
Eligible applicants submit a scholarship application in accordance with the requirements. This usually means providing specific personal information, information about past academic performance, scholarship essays, and other documentation. In some cases, scholarship interviews are also part of the equation.
Then, if they're selected for the award, they'll get financial support under the scholarship program. However, how scholarships award funds can vary. Some provide the money for one academic year or period, such as a semester. Others are renewable, allowing students to receive additional funds every semester or year if they meet the renewal requirements.
Additionally, how the funds are delivered can vary. Some scholarships send the money directly to the educational institution, allowing the award to cover expenses like tuition and fees. Others send the award directly to the recipient, with the recipient needing to provide the money to the school.
How scholarship winners can use the funds can also differ from one award to the next. Some only work for specific expenses, like tuition and fees, while others can go toward room, board, and living expenses.
Since precisely how a scholarship works varies, applicants must read the rules carefully. That way, they know what to expect before they apply, allowing them to focus on awards that best meet their needs.
Scholarships for Veterans and Their Families
Veterans and their family members may be eligible for a wide variety of college scholarships. These can supplement other funding, like GI Bill educational assistance, Pell Grants, or other scholarships, making college more affordable.
Some awards are only available to military veterans, while others are open only to their family members.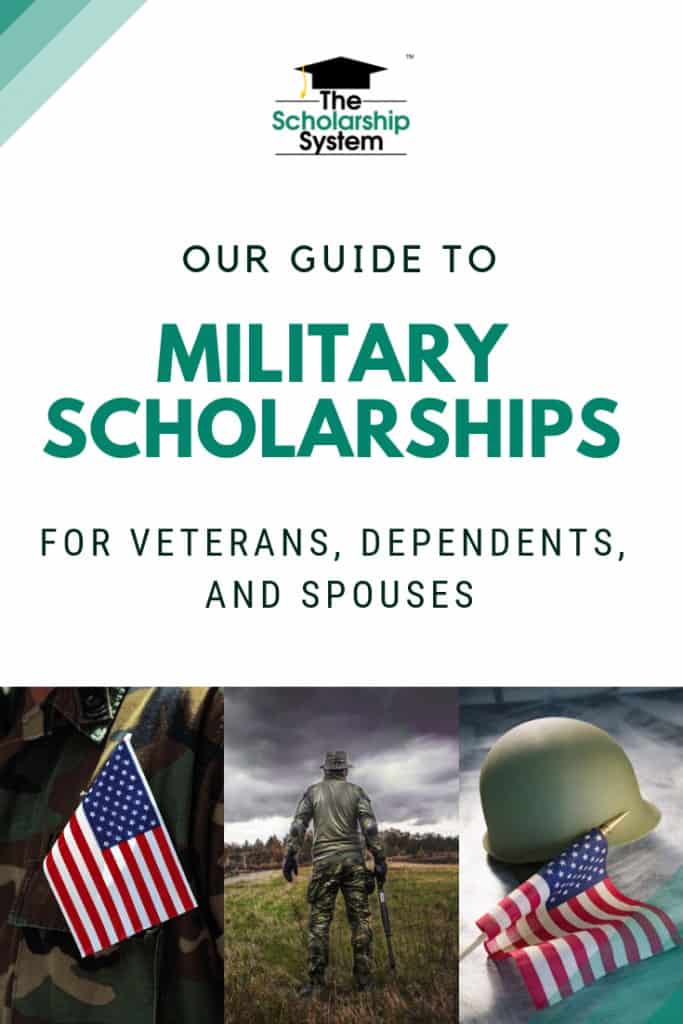 Veteran Scholarships
Military veteran scholarships are a great option for any former military members or veterans, including those who did and did not reach official retirement age. Often, the primary qualification is either being honorably discharged or anything other than a dishonorable discharge. However, some may require a certain amount of service time.
Here is a list of scholarships for veterans:
It's also important to note that each organization can set additional requirements. For example, some military scholarships for veterans may only be open to people who served in a particular branch (like the Air Force, Army, Marines, Navy, Coast Guard, or Space Force) or unit or during specific periods. Additionally, some may focus on financial need while others may not factor that into the equation. As a result, reading the eligibility requirements before applying is a must.
Grants for Veterans
Grants for veterans function a lot like scholarships. The money does not have to be repaid, so grants are an excellent option for students who want to make a college education more affordable.
However, grants aren't as widely available as scholarships. Still, it's worth checking out the options that are out there.
Here is one grant veterans can explore:
Scholarships for Veterans Dependents
Dependents of veterans can also find scholarships. These may be open to the dependent children of veterans, veteran's military spouses, or other military family members, such as the grandchildren of servicemembers.
Scholarships for Children of Veterans
Scholarship for Veterans Spouses
Active Duty Military Scholarships
Certain military scholarships are open to active duty armed forces service members only. These options are ideal for military personnel who want to further their education while serving their country.
Here is a list of active-duty military scholarships:
It's important to note there are additional requirements beyond being active duty. For example, some military scholarships are affiliated with specific branches, units, or college majors. Others limit applicants to enlisted service members, while others may be open to officers, too. Since the rules can vary, it's critical to determine your eligibility before you spend time applying.
Grants for Active Duty Servicemembers
Active duty military personnel can also benefit from college grants. These aren't as plentiful as scholarships, but that does not mean they aren't worth exploring.
Here is one great place to start: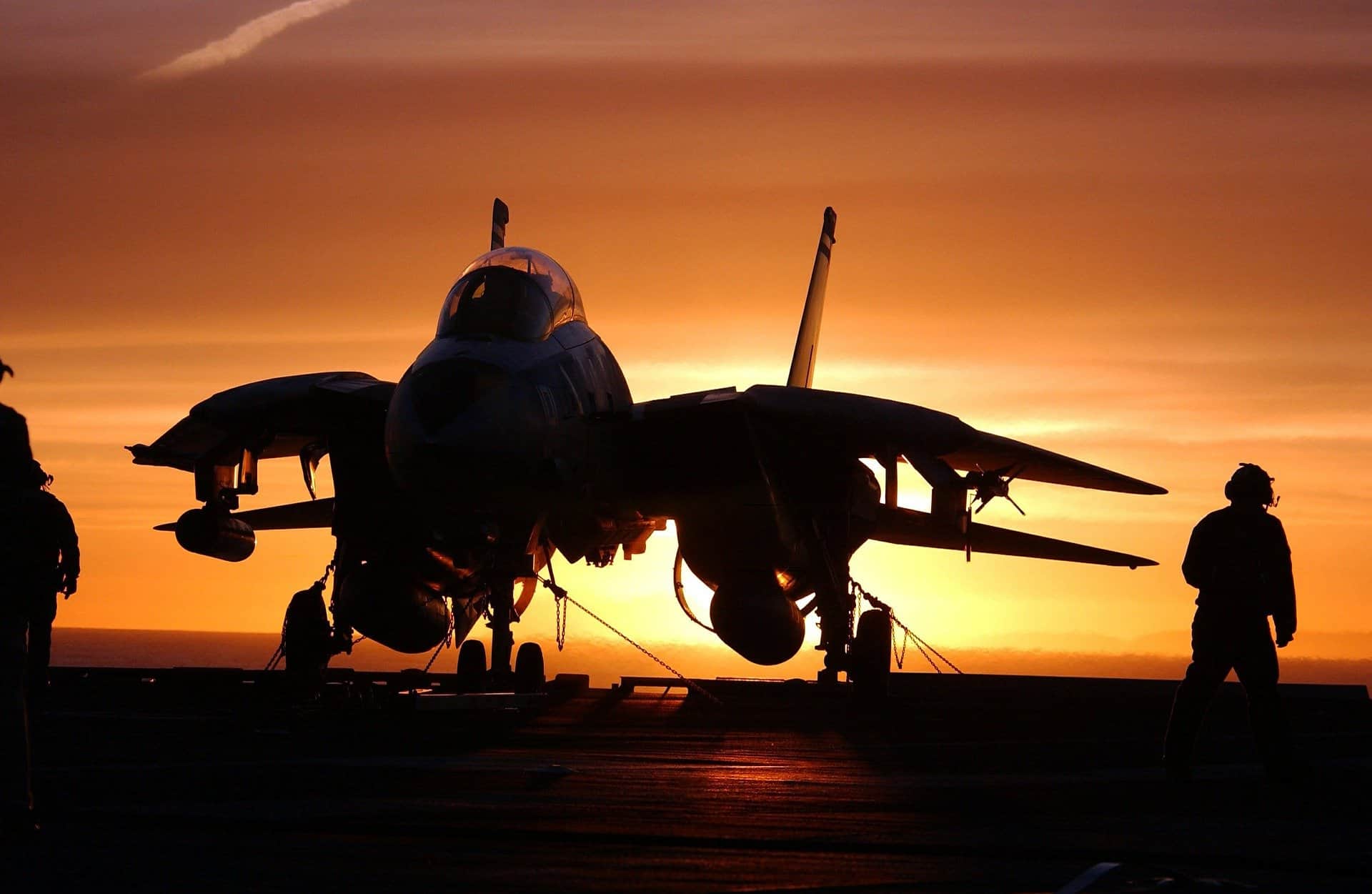 Military Dependent Scholarships
Collectively, the spouses and children of military personnel are known as dependents. While they have their dependency status in common, they don't always have access to the same scholarship program opportunities. Since that's the case, our list breaks down these scholarships based on the recipient's relationship to the military member.
Scholarships for Military Children (Active Duty and Retired)
Students who are the child or grandchild of an active duty or retired servicemember may benefit from various scholarships for military children. While each has its own requirements, many of them are open to practically any dependent child seeking an undergraduate degree, and some may even support dependent children students seeking a graduate degree.
Here is a list of scholarships for military children: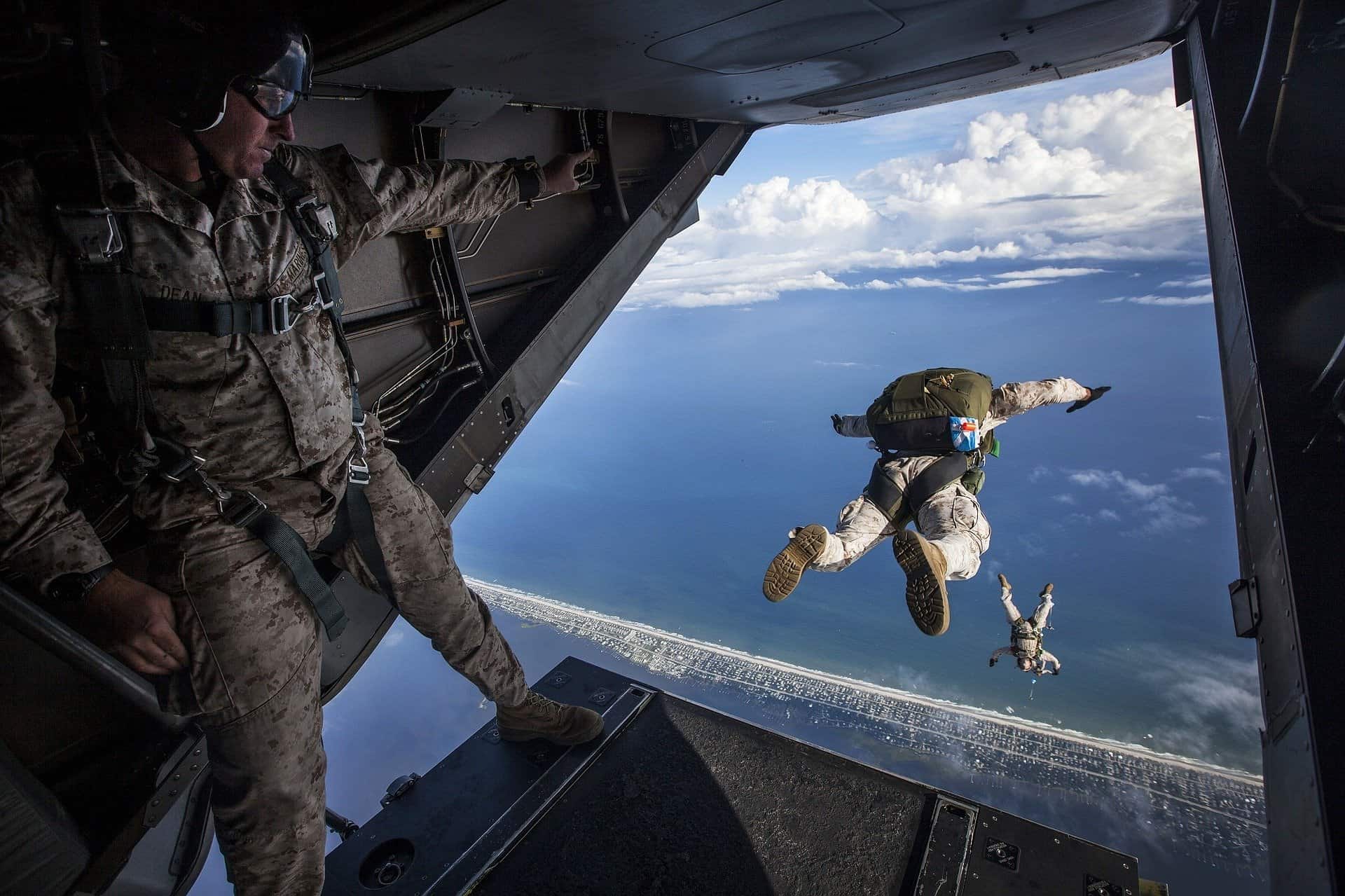 Military Spouse Scholarships
Military spouse scholarships target the men and women who love and support a servicemember. They are designed to make college more affordable and may be less competitive than awards open to non-military-associated students since fewer people are eligible.
Here is a list of military spouse scholarships:
Fellowships and Grants for Military Dependents
In some cases, military dependents can also qualify for grants. Here are some grants for military families with spouses and children that are worth exploring: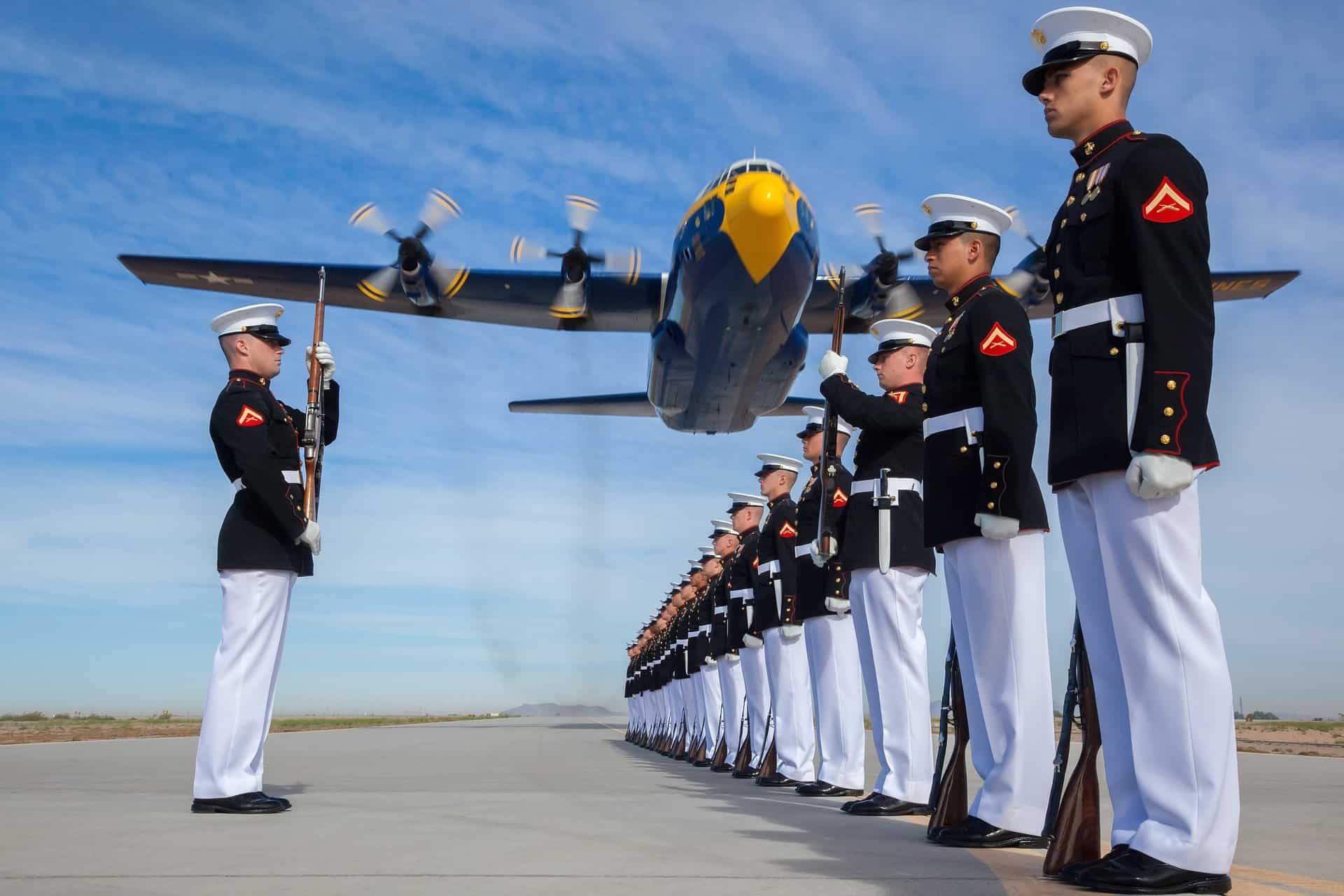 Other Scholarship Options
Veterans, active-duty military, and their families aren't limited to the scholarships above. In fact, there are tons of financial aid programs available, including a broad variety of scholarships.
For example, there are scholarships for STEM students, scholarships for women, scholarships for minorities, and many awards open to almost anyone heading to or already in college.
In many cases, students can get scholarships from several sources simultaneously. By exploring every option, it's far easier to get the funding they need and could put them on the path toward graduating debt-free.
If you want to discover how to find more scholarships or other awards and opportunities to help your student graduate debt-free, join our free webinar! You'll learn a bunch about the scholarship process, including how to find scholarships, organize documentation, fill out applications, write winning essays, and more. Take a trip to https://thescholarshipsystem.com/freewebinar to find out when the next training session is available.