Updated on January 14th, 2022
The demand for STEM (Science, Technology, Engineering, and Math) graduates is growing, increasing the availability of STEM scholarships. Today's workforce is shorthanded when it comes to STEM professionals, so organizations are doing their part to entice high school and undergraduate students to consider these fields.
There are lucrative opportunities for students who pursue degrees in STEM. Plus, STEM careers are exciting! They often focus on cutting-edge technologies, new developments, and the creation of solutions, making them incredibly rewarding.
If your student is enticed by the world of STEM, there are scholarships to help make their dreams a reality. Here's a look at what STEM scholarships are, what they have to offer, and which ones are available.


What are STEM Scholarships?
STEM college scholarships are awards that focus on STEM fields. Students have to dedicate themselves to science, technology, engineering, or math major to qualify for these scholarships, increasing the odds they will contribute to the workforce in those areas.
Like any award, STEM scholarships make going to college more affordable. Scholarships don't have to be repaid, so they aren't debts like student loans. Plus, many can be used for costs beyond tuition, like room and board, fees, supplies, equipment, and more.
Some STEM scholarships have fewer requirements than others. For example, some are open to any student pursuing a qualifying degree while others target women, minorities, or other groups as well as making a STEM major a requirement. Additionally, certain awards are open to all STEM fields while others focus on specific segments, like engineering majors.
Together, all of those awards are STEM scholarships, aiming to make higher education more affordable for the students who will shape the future in so many ways.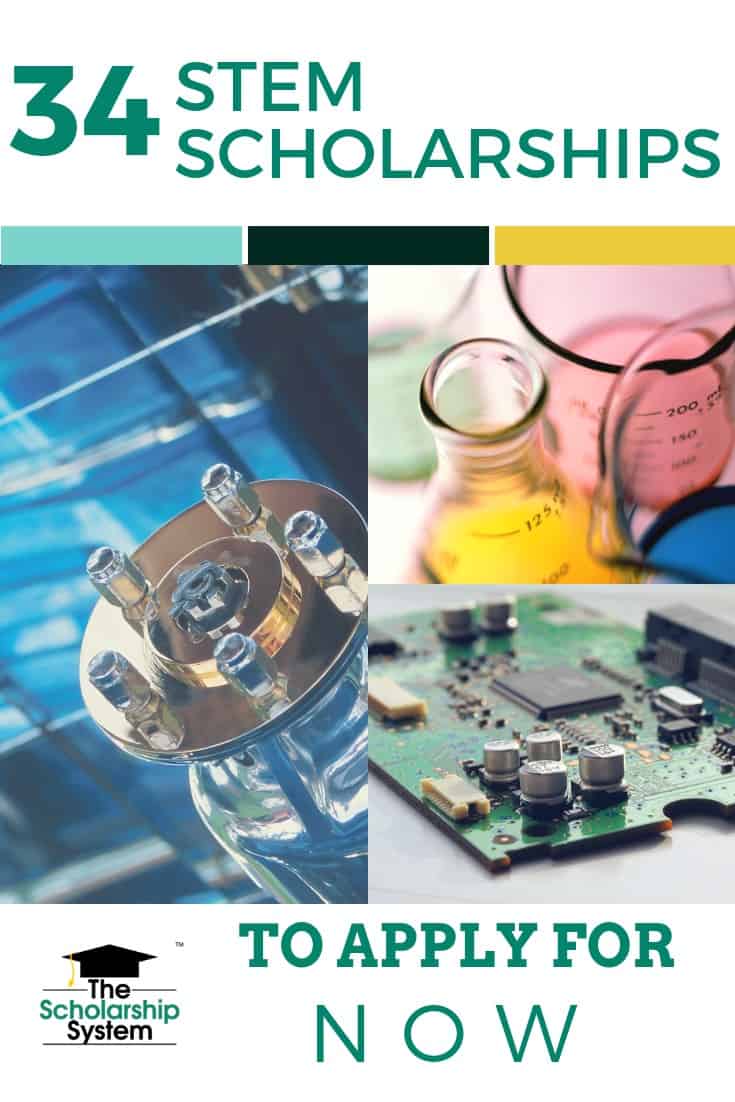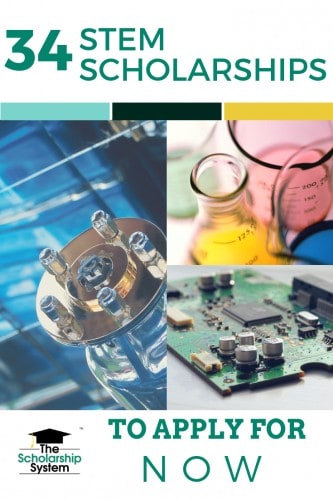 Scholarships for STEM Majors
The most significant determining factor of whether your student is eligible for STEM college scholarships is their major. If your student isn't interested in science, technology, engineering, or math majors, these scholarships aren't the right opportunities for them.
However, if your student wants to be the brains behind new roads and bridges, software applications, scientific discoveries, or similar innovations, these awards can help them graduate debt-free.
STEM Scholarships for Undergraduates
Getting a STEM degree can be expensive. But, even if your student chooses one of the most affordable colleges with the best financial aid, that doesn't mean they should take out loans to cover the cost.
Luckily, there are a variety of STEM scholarships available to undergrads, allowing them to start their education while keeping their out-of-pocket costs low. However, the precise eligibility requirements do vary, so your student will need to read through them carefully before applying.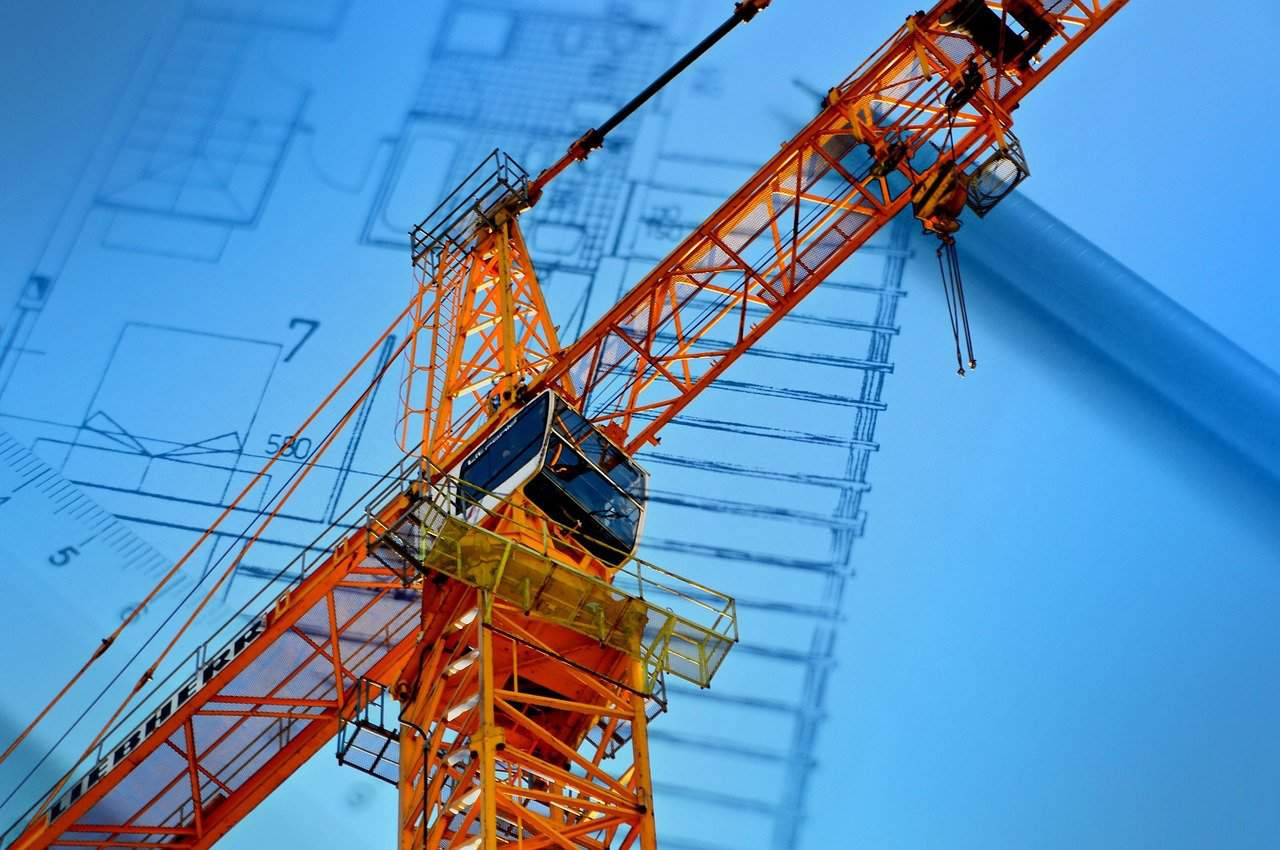 Here are some STEM scholarships for undergraduates:
Many of these awards for undergraduates are also STEM scholarships for high school seniors, ensuring new high school graduates can plan for their college education. However, some are limited to incoming college sophomores, juniors, or seniors.
Often, the reason for restricting the scholarship to higher grade levels is to make sure the student intends to stick with a STEM major. It isn't uncommon for students to start with one major as freshmen only to realize it isn't a good fit. However, the likelihood of a change diminishes with each subsequent year.
Additionally, some scholarships may restrict eligibility to individuals who don't already possess a Bachelor's degree, even if the funds would help them acquire a second Bachelor's.
STEM Scholarships for Graduate Students
If your student already has a STEM Bachelor's degree or simply wants to plan for their entire academic future, learning about STEM graduate scholarships is a wise move. Graduate degrees are often costly.
Here are some STEM scholarships for graduate students:
Scholarships for Women in STEM
Certain awards are only open to female students. These organizations want to help close the gender gap in STEM fields by making education more affordable.
Here are some scholarships for women in STEM:
STEM Scholarships for Minorities
There are tons of STEM scholarships that aim to help underrepresented groups enter STEM fields. If your student is part of a minority group, here are some options worth exploring.
STEM Scholarships for Minority Students
Hispanic STEM Scholarships
African American STEM Scholarships
Native American STEM Scholarships
LGBTQ STEM Scholarships
STEM Teacher Scholarships
If your student has their heart set on teaching, that doesn't mean they don't qualify for STEM scholarships. As long as your student is interested in teaching a STEM subject, they could be eligible for these awards:
Other Scholarship Opportunities for STEM Majors
If your student wants to pursue a STEM degree, they don't have to limit themselves to STEM scholarships. For example, some schools offer full-ride scholarships that aren't restricted to specific majors. To learn more about these opportunities, check out: 20 Colleges with Full Ride Scholarships
General scholarships can also help them graduate debt-free, as they can generally be used to handle a range of college costs, regardless of the student's major.
If you want to discover how to find STEM scholarships or other awards to help your student graduate without student loans, join our free webinar! You'll learn a ton about the scholarship search process, how to organize and complete applications, essay writing techniques, and more, increasing the odds your student will graduate debt-free. Head over to https://thescholarshipsystem.com/freewebinar to find out when the next training session is available.