Updated on April 18th, 2023
When your student begins searching for schools, finding the most affordable colleges is incredibly beneficial. After all, if they can keep the cost of their education down, they can avoid costly student loans and potentially graduate debt-free.

But, when your student begins hunting down the affordable universities in the USA, it's crucial to look beyond tuition. While selecting options with the cheapest college tuition seems like a smart move, it doesn't provide your student with the whole picture.
There are numerous other expenses, such as room and board, that can offset tuition costs if they happen to be high. Additionally, the amount your student may receive in financial aid is also a crucial factor.
As your student conducts their search, they need to factor in colleges with the best financial aid packages. Ultimately, the more expenses covered by grants and similar awards, the more affordable a school can be, making a higher-cost university to become a viable option.
How Do You Find the Most Affordable Colleges?
As mentioned above, affordability isn't necessarily dictated by the cost of tuition. Instead, it's a combination of factors.
When your student starts tracking down the best affordable colleges, they can begin one of two ways.
First, they can identify schools with lower costs.
Second, they can focus on finding colleges that give the most financial aid.
Now, this isn't to say examining colleges from only one of those perspectives is enough. Ultimately, every school needs to be looked at through both lenses to determine which option is best for your student. However, either approach is a viable starting point.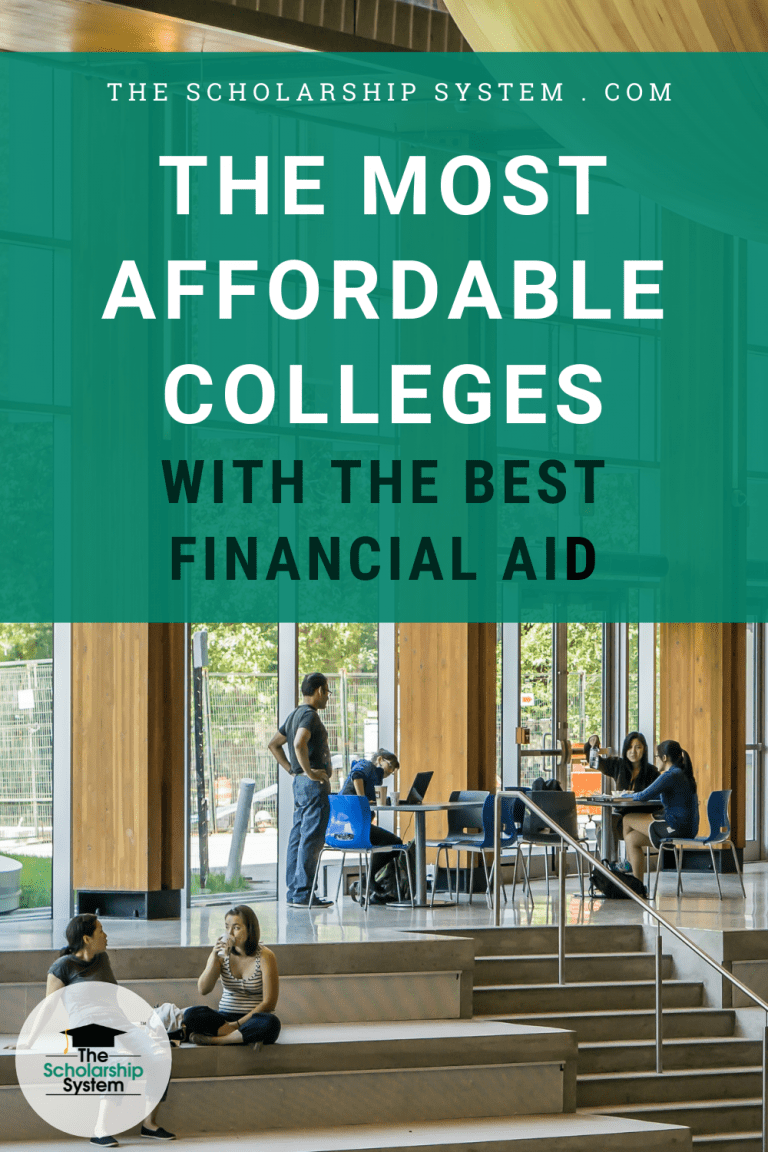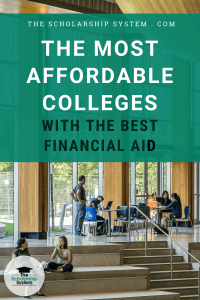 What are the Cheapest Universities in the USA?
When your student thinks of affordability, they may associate it with schools with the cheapest college tuition. This is especially true if they intend to leave home to get their education, as finding an affordable out-of-state college option can seem daunting.
Luckily, there is a lot of data available about low-cost schools. Here is a list of some of the most affordable colleges in the country:
Chadron State College – Chadron, Nebraska
Minot State University – Minot, North Dakota
Mississippi Valley State University – Itta Bena, Mississippi
Dine College – Tsaile, Arizona
Sitting Bull College – Fort Yates, North Dakota
Berea College – Lexington, Kentucky
California State University – Los Angeles, California
Fayetteville State University – Fayetteville, North Carolina
CUNY Lehman – New York City, New York
By and large, these schools offer tuition rates far below the national average, including for out-of-state students. However, there are also a few others that focus on ensuring students from other states don't have to break the bank to attend, including:
Texas A&M University – Texarkana, Texas
West Texas A&M University – Canyon, Texas
Dickinson State University – Dickinson, North Dakota
Mayville State University – Mayville, North Dakota
Bemidji State University – Bemidji, Minnesota
Southwest Minnesota State University – Marshall, Minnesota
University of Texas of the Permian Basin – Odessa, Texas
Central State University – Wilberforce, Ohio
Alcorn State University – Lorman, Mississippi
If your student is focused on finding affordable colleges, all of these schools deserve a look. However, it's essential your student not stop there, as finding schools with the best financial aid packages is also worth exploring.
What are the Colleges with the Best Financial Aid?
To find the best deal, your student needs to look beyond schools with the cheapest college tuition. Instead, they also need to examine colleges that give the most financial aid if they truly want to find out which schools are affordable.
Since every student's situation is different, it's important to note financial aid package offerings from any particular school can vary dramatically.
Each college has its own qualifications for various forms of assistance, including anything from your student's FAFSA EFC to their merit. This means your student needs to focus on schools with the best financial aid options for them in the end.
Your student also needs to make sure to keep the dollar value of a school's average financial aid package in context.
For example, if college A provides $30,000 that may seem like a better option than college B, which offers $12,000. However, if the total cost of going to college A is $50,000 and the total cost of college B is $12,000, college B is obviously the winner.
It's also important to understand schools that are traditionally viewed as expensive can actually become some of the cheapest universities in the USA once financial aid is in play.
With that in mind, here are some of the colleges that give the most financial aid:
Columbia University – New York City, New York
Yale University – New Haven, Connecticut
Williams College – Williamstown, Massachusetts
Amherst College – Amherst, Massachusetts
Harvard University – Cambridge, Massachusetts
Vassar College – Poughkeepsie, New York
Webb Institute – Glen Cove, New York
Duke University – Durham, North Carolina
University of Chicago – Chicago, Illinois
Colgate University – Hamilton, New York
Some of the schools above actually meet the financial need of students without relying on student loans.
If you want to see which ones (and learn about others), check out this article: Colleges That Meet 100% Financial Need without Student Loans

How Do You Compare the Best Cheap Colleges to Schools with the Best Financial Aid?
As you can see, the lists of schools with the cheapest college tuition and those with the most financial aid don't really align. This is why your student needs to take a look at their options from both perspectives.
Additionally, your student's FAFSA plays a significant role. Some of the lower-cost schools may provide them with a great financial aid package too, depending on their financial need or merit.
For a done-for-you worksheet that can help your family compare the costs of these colleges, download our free College Cost Calculator:
Before your student narrows down their choices, it's smart to learn how to qualify for more financial aid by maximizing their FAFSA results. If you and your student don't know where to begin, check out this helpful guide: Complete Step-by-Step Guide on FAFSA & How to Get the Most Financial Aid
By seeking out affordable colleges, your student can increase their odds of graduating debt-free. But, even if their financial aid package won't cover all of the costs (or includes student loans), that doesn't mean they don't have other options.
Nearly any school can become one of the best cheap colleges with the help of scholarships!
If you want to learn more about how your child can avoid student loan debt by winning scholarships, including how to find legitimate scholarships, attend our free webinar. To see when the next training session is available, head to https://thescholarshipsystem.com/freewebinar
You'll learn a ton about the scholarship process, so make sure to check it out today.