Updated on May 1st, 2023
For many students, attending college in Illinois is the dream. But even if your student knows the state they want to head to, that doesn't mean picking a college is easy. Often, figuring out which Illinois college is the best fit takes time. Plus, the school that's perfect for one student might not meet another's needs, making it even more confusing.
Additionally, there are factors outside of the educational experience a college offers that students need to consider. Cost of living can vary between cities, as well as access to amenities. Every town also has a unique vibe, and that can matter, too.
Finally, every Illinois college and university comes with a unique price tag. That's one more huge reason planning is so critical.

When it comes to paying for college in Illinois, scholarships can make any school more affordable. If you and your student want to learn more about finding Illinois scholarships, sign up for our free college scholarship webinar! Take a trip over to http://thescholarshipsystem.com/freewebinar to reserve your spot today.
Luckily, by finding out more about what Illinois and its colleges have to offer, students can make decisions that are best for them. If your student is planning on attending college in Illinois, here's what you need to know.
About Illinois
Illinois has a lot to offer students and long-term residents. The Prairie State has everything from large major cities to quaint small towns, almost all of which have that Midwestern appeal that many people are after. There are major sports teams, historical sites, and a unique food culture that's just waiting to be explored.
The state has a storied history, serving as Abraham Lincoln's home for a large portion of his life. It also has a lovely landscape featuring rolling hills, intriguing wetlands, and, of course, massive prairies.
If your student moves to Illinois, they can also enjoy all four seasons. Summers tend to get warm, with average temperatures crossing above 80°F. As winter sets in, temperatures can get as low as 10°F or colder. Plus, snow is common, with snowfall totals nearing 14 to 38 inches, depending on the region.
However, one of the most appealing parts of Illinois is its moderate cost of living. Even larger cities cost less in the Prairie State than in many other parts of the country, making a metropolitan lifestyle more affordable for all.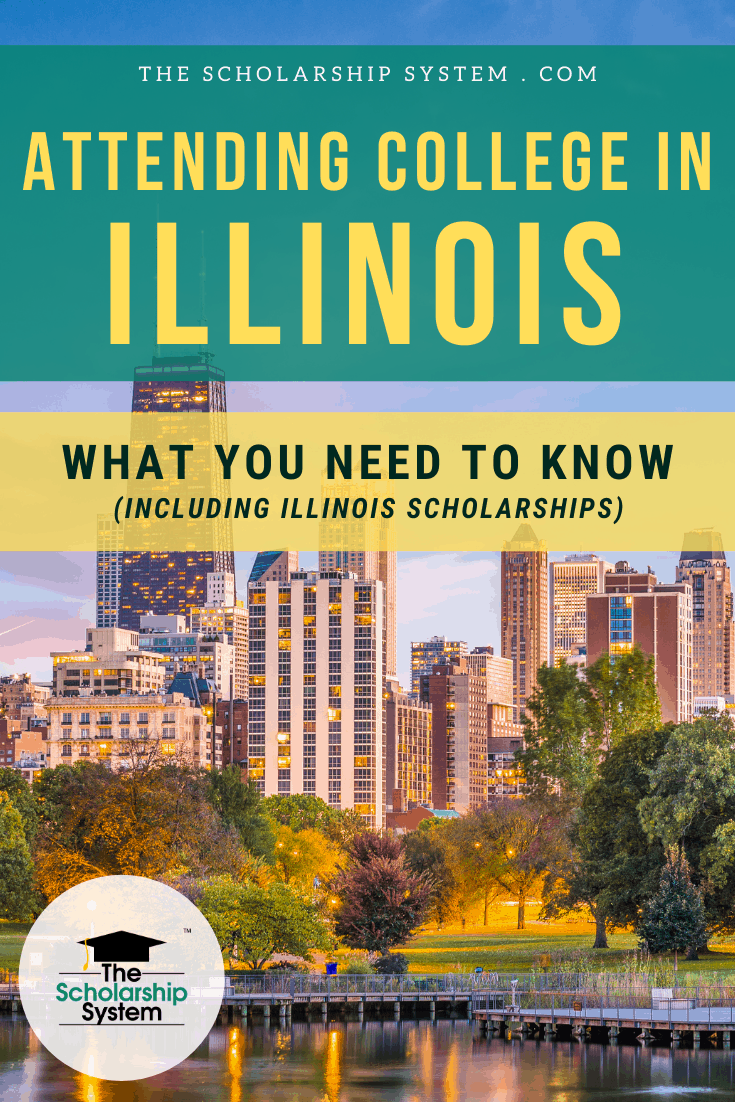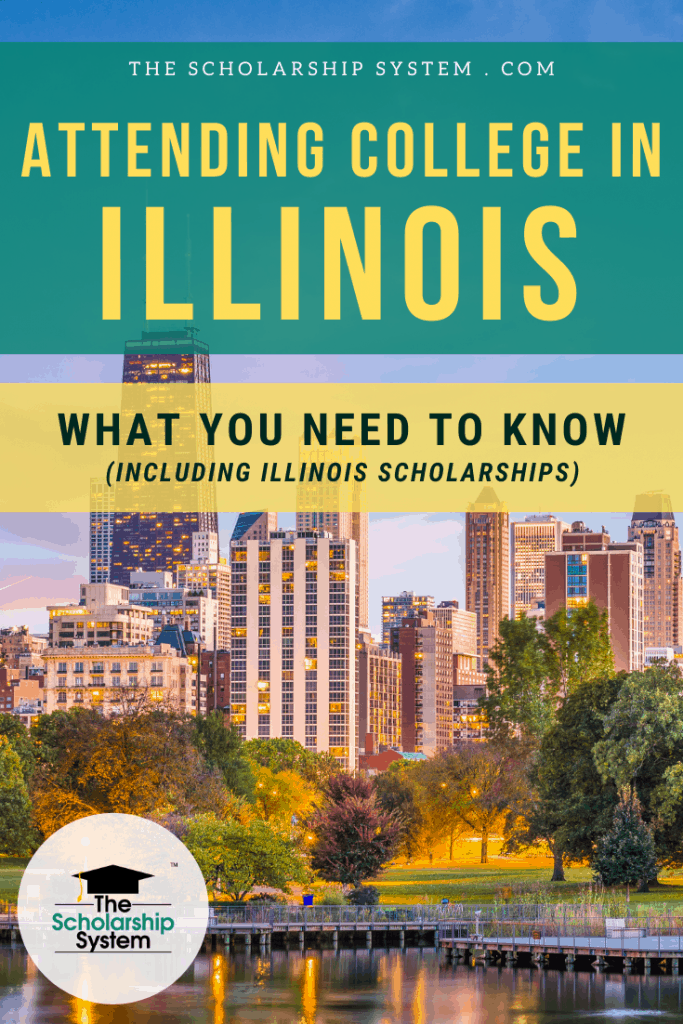 Colleges and Universities in Illinois
In total, there are around 250 colleges, universities, and technical schools spread throughout Illinois. A little more than 100 of those are four-year institutions, giving students looking for Bachelor's degree programs a wealth of options.
The issue with that many choices is often simply making a decision. Choosing the right school is always tricky for students. That's why exploring what Illinois has to offer is so critical, as it makes it easier for students to select the right path for them.
While tackling a college search does take effort and time, the process itself is straightforward. If your student is still deciding which school is best for them, here is some extra information that may help them on that journey.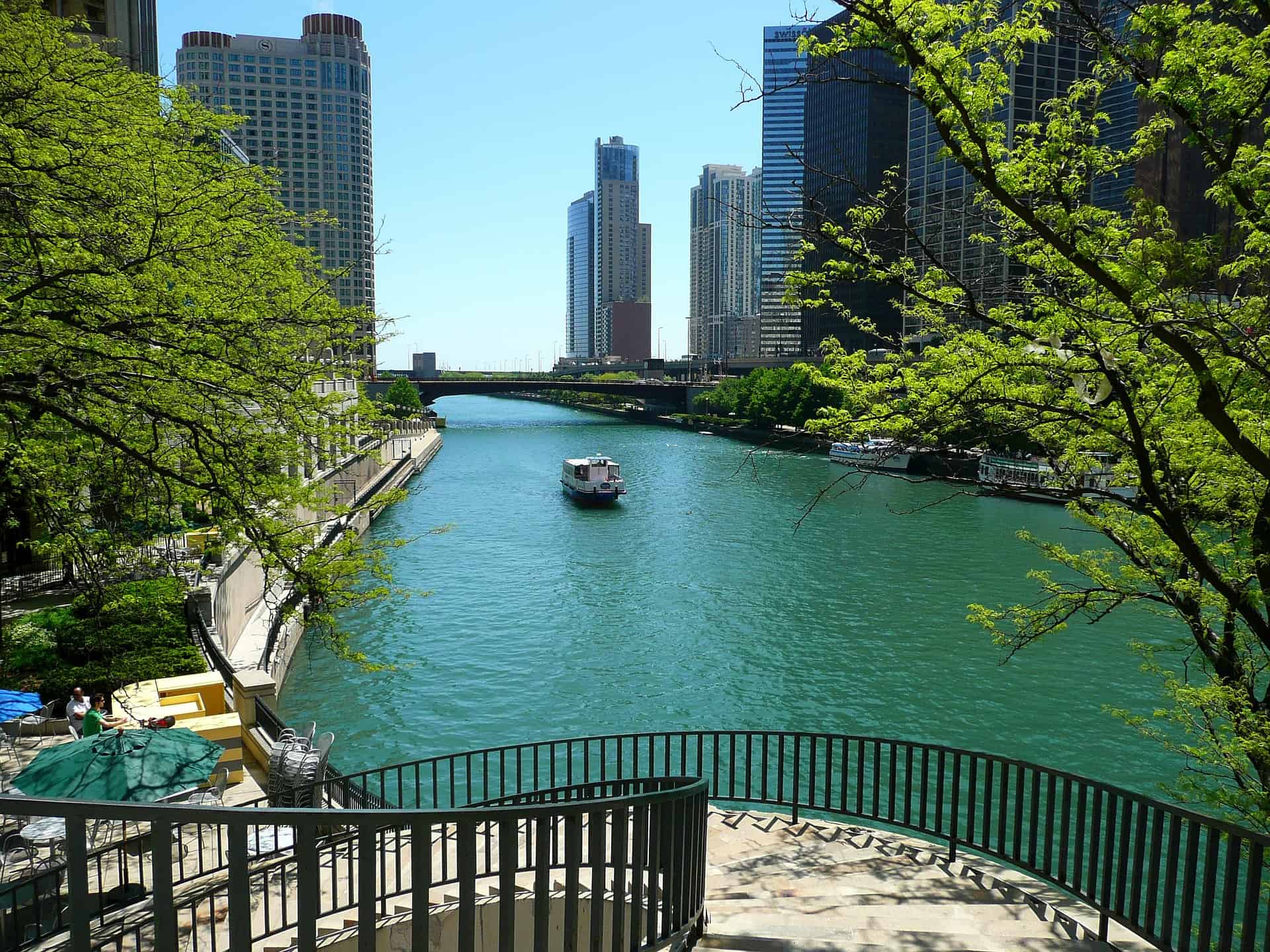 College Towns in Illinois
While technically any school with a college or university in it can qualify, cities known as "college towns" usually have more to offer students than a place to further their education. In most cases, the towns have a youthful vibe and amenities that target college-age adults, too.
If your student struggles to narrow down their options, looking at college towns may help them figure out which schools may be best. It lets them take the city's culture into consideration, ensuring they can have the right lifestyle while earning a degree.
Here is a list of Illinois college towns:
Champaign
Charleston
Chicago
Edwardsville
Elmhurst
Evanston
Galesburg
Greenville
Lisle
Macomb
Naperville
Normal
River Forest
Wheaton
Ultimately, each of the cities above brings something unique to the table. However, they all tend to offer amenities and lifestyles that college students favor, making them reasonable places to start a college search.
Major Illinois Colleges and Universities
As mentioned above, there are a ton of colleges and universities in Illinois. Often, looking at what each one has to offer is too time-consuming for college-bound students. That means it's generally smart to begin an Illinois college search by exploring the state's major institutions.
Every school sets itself apart from the pack in a different way. Some may be known for specific academic opportunities, while others may be known for their large populations, sports teams, school culture, and more.
If your student is trying to figure out where to submit their Common App or application, here is a list of the major Illinois colleges and universities that may be worth exploring:
It's important to remember that these are just some of the colleges and universities in Illinois. For many students, a school that isn't on this list could be a better match. However, for students beginning their college search and unsure where to begin, they can be a great place to start.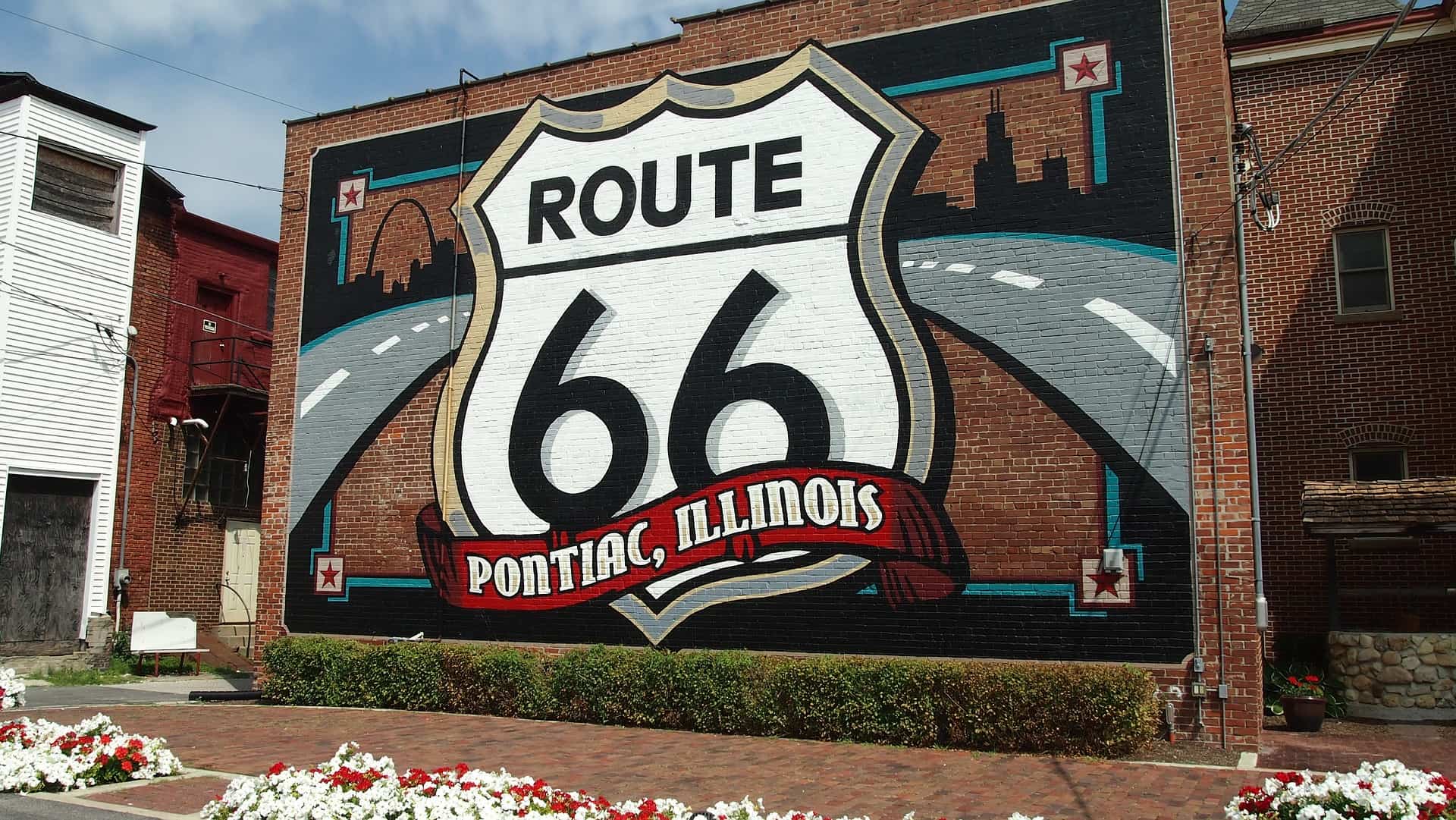 Illinois Financial Aid
For many students, paying for college out of pocket isn't an option. Instead, they need financial aid, allowing them to make attending college in Illinois a possibility.
Whether your student qualifies for Illinois college grants and scholarships can vary. State-based aid usually focuses on a student's residency when determining eligibility.
For college students, being a resident of Illinois usually means having a parent who is established as a resident when the dependent student's FAFSA is filed. For independent students, living in the state for at least 12 months before the academic year begins is typically the requirement. However, other situations can also establish residency, giving a student access to in-state tuition and state of Illinois scholarships.
Additionally, most state-based aid – including many Illinois college grants and scholarships – have additional requirements. Financial need is often a big one. Schools may, therefore, use a student's FAFSA to further assess eligibility, though other approaches may also come into play.
When it comes to institutional scholarships for Illinois colleges, being admitted is the biggest qualifier. Institutional awards are only given to students attending that specific school, though they may be open to students with residencies in any state (or country). For example, Illinois Institute of Technology scholarships aren't limited to Illinois residents.
Illinois College Grants
There are quite a few Illinois college grants available to students. These go beyond federal programs – like the Pell Grant, providing additional options for financial assistance.
As mentioned previously, being an Illinois resident is commonly a requirement. Additionally, there are usually other factors that are taken into consideration, though precisely what makes a student eligible can vary from one grant to the next.
If your student is looking for Illinois college grants, here are some worth exploring:
Illinois College Scholarships
Students will also find that there is a wide range of Illinois state scholarships available. As with grants, the eligibility requirements for Illinois scholarships can vary dramatically. Some have income-based requirements, while others may limit applicants to students pursuing specific majors or from certain backgrounds.
Ultimately, Illinois scholarships are often worth pursuing by any student who may qualify. If yours doesn't know where to begin, here are some scholarships for college students in Illinois that are worth checking out:
Additionally, it's wise for students to look at institutional scholarships offered by schools that interest them. Usually, these are listed on the college's website, typically in the financial aid section or an educational program's page.
Living and Getting Around in Illinois
While it's true that many students spend much of their time on campus, that doesn't mean they'll never head elsewhere. Students may want to explore nearby cities, head home for holidays, or even live off-campus instead of in a dorm.
Spending time exploring the region around their school is a smart move, as it lets them establish roots in an area. If your student is heading to Illinois, here's what they need to know about living and getting around in the Prairie State.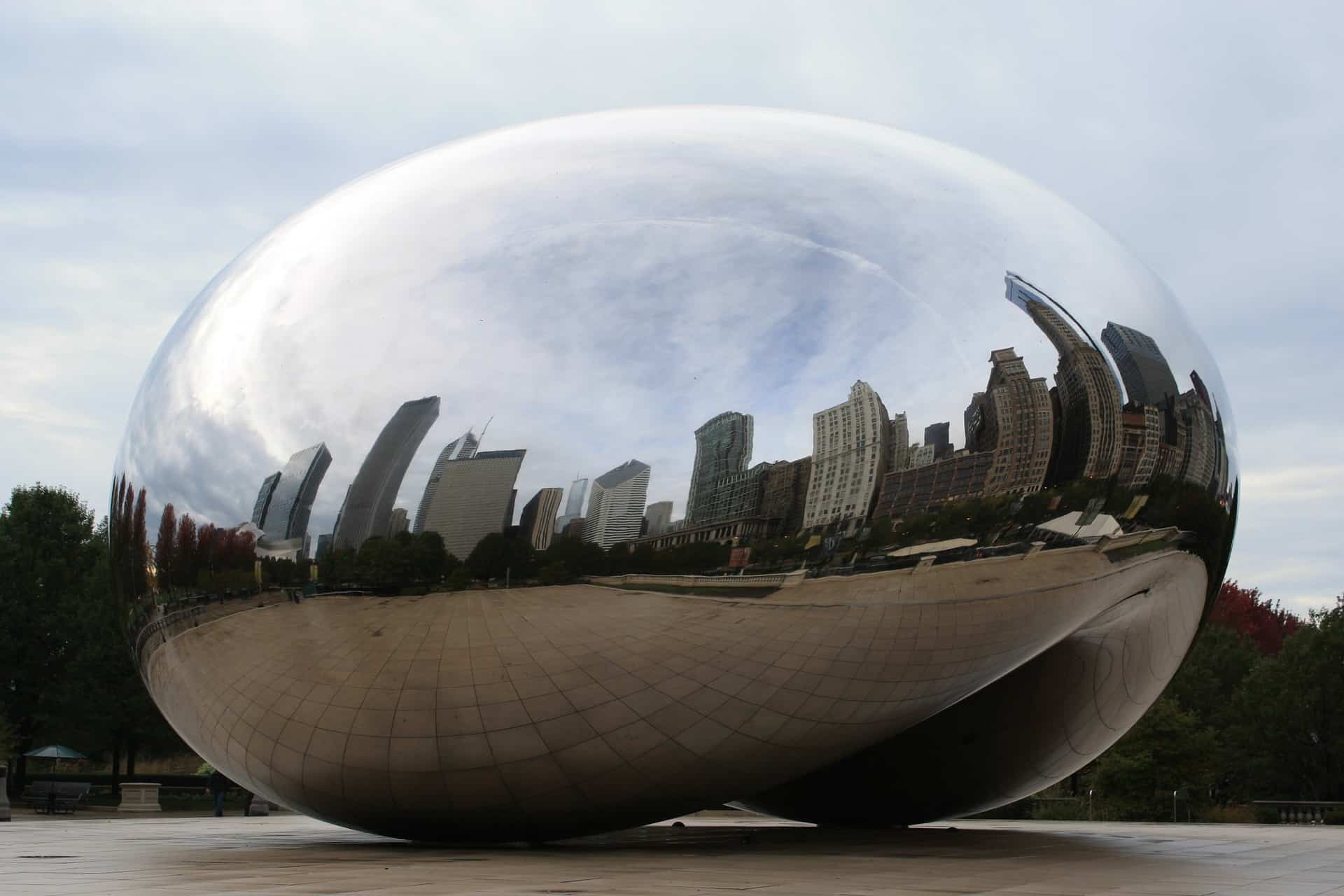 Housing in Illinois
When it comes to housing costs off-campus, Illinois isn't as expensive as some states. While big cities like Chicago do come with higher price tags, the average home value in Illinois is just $219,806, which is below the national average.
For apartment rentals, a typical one-bedroom usually comes in near $934 per month. For a two-bedroom, $1,108 per month is close to the norm.
Whether those prices are within reach of college students can vary. For some, those price tags might make dorms a more attractive option. For others, they may seem perfectly reasonable. Still, by knowing the potential costs in advance, your student can plan more effectively, and that's what matters.
Transportation Options
When it comes to transportation options, students usually have quite a few at their disposal. Bigger cities and college towns are often fairly walkable and may have solid public transportation systems. Plus, ride-share options like Uber and Lyft can typically fill in any gaps.
If your student needs to head to a different city or state, they can use one of Illinois's major airports or train stations, too.
Here is a list of major Illinois airports:
Here is a list of Illinois Amtrak stations:
Alton, IL (ALN)
Bloomington-Normal, IL (BNL)
Carbondale, IL (CDL)
Carlinville, IL (CRV)
Centralia, IL (CEN)
Champaign-Urbana, IL (CHM)
Chicago, IL – Union Station (CHI)
Du Quoin, IL (DQN)
Dwight, IL (DWT)
Effingham, IL (EFG)
Galesburg, IL (GBB)
Gilman, IL (GLM)
Homewood, IL (HMW)
Joliet, IL (JOL)
Kankakee, IL (KKI)
Kewanee, IL (KEE)
La Grange, IL (LAG)
Lincoln, IL (LCN)
Macomb, IL (MAC)
Mattoon, IL (MAT)
Mendota, IL (MDT)
Naperville, IL (NPV)
Plano, IL (PLO)
Pontiac, IL (PON)
Princeton, IL (PCT)
Quincy, IL (QCY)
Rantoul, IL (RTL)
Springfield, IL (SPI)
Summit, IL (SMT)
Things to Do in Illinois
If your student is looking for some entertainment while attending college in Illinois, they have plenty of options available. For outdoorsy students, a trip to Shawnee National Forest or Starved Rock State Park could be perfect. The Museum of Contemporary Photography, Rockford Art Museum, Legacy Walk, Illinois State Museum, and Goldman-Kuenz Sculpture Park could all be great choices for those into art and culture.
History buffs have many options, too, including the Collinsville Historical Society Museum, Illinois Military Museum, Dickson Mounds Museum, and more. For sports lovers, a trip to Wrigley Field for a ballgame might be perfect. There are also NFL, NBA, and NHL teams in the state, giving students more choices.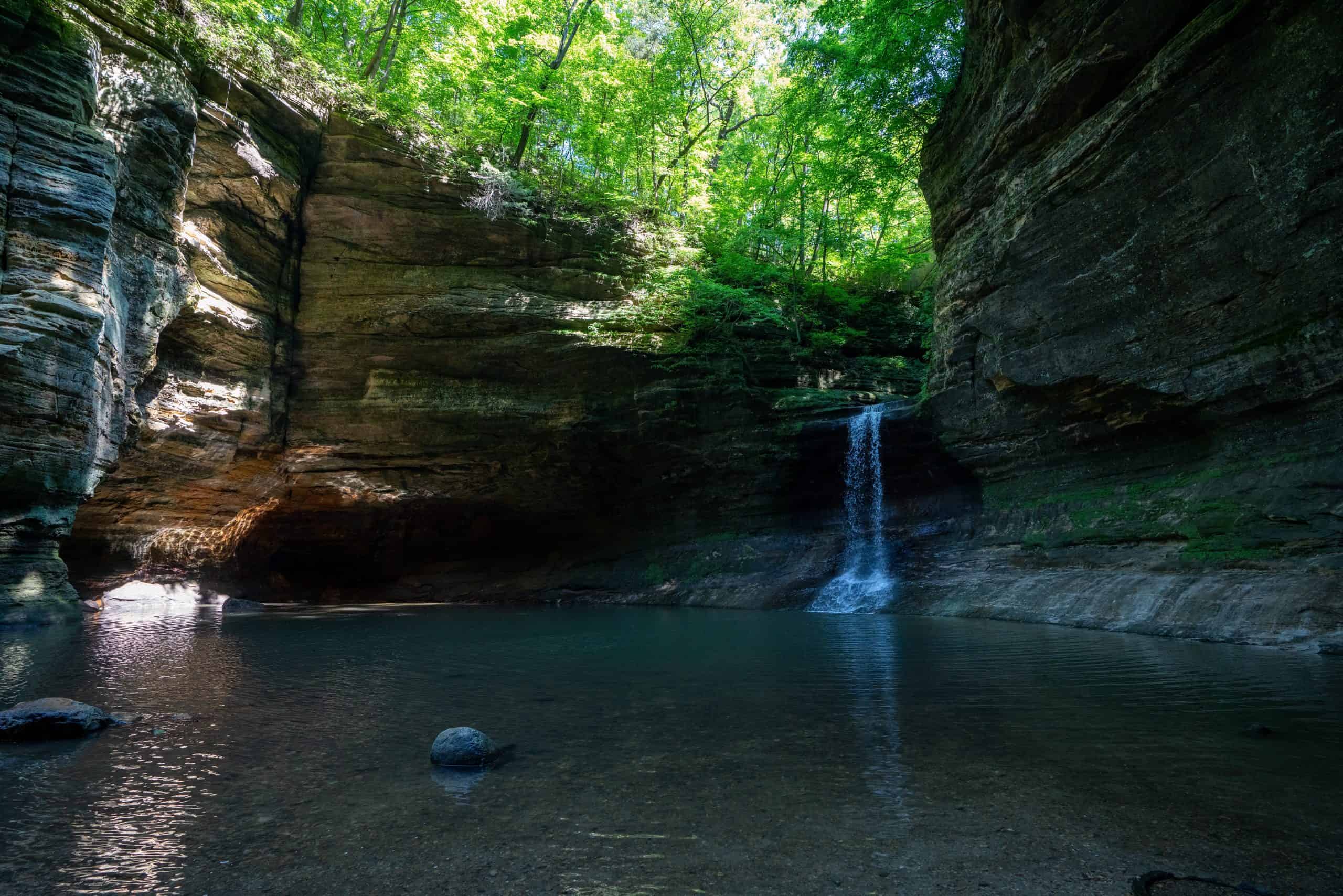 Making Money in Illinois
Many students need to bring in some cash while going to school. That's why understanding the state's employment landscape is so critical. If your student is going to work while attending college in Illinois, here's what they need to know.
Minimum Wage
In Illinois, the minimum wage is $11.00 per hour for non-tipped workers. For tipped workers, the minimum wage is $6.60 per hour. However, if the amount they receive in tips isn't enough to bring the employee up to the equivalent of $11.00 per hour, the company must make up the difference.
Starting in 2022, the minimum wage will rise. For non-tipped workers, it'll hit $12.00 per hour. For tipped employees, it'll reach $7.20 per hour.
Employment Rates
As of January 2021, the unemployment rate in Illinois was 7.7 percent. While that is 1.4 percent points higher than the national average, which came in at 6.3 percent for that month, Illinois has been making steady progress toward lower rates since the pandemic hit, which sent unemployment rates soaring.
Many areas are still feeling the impacts of COVID-19, so the pandemic is still impacting unemployment figures. As that situation subsides, unemployment rates may drop, potentially quite dramatically.
Illinois Key Industries
When it comes to key industries in Illinois, both agriculture and food processing play a big role in the state's economy. There is also a strong manufacturing presence and rising biotechnology, life science, and energy sectors.
Professional services are also growing in prominence. The same goes for logistics, as its centralized location in the country makes Illinois an excellent national distribution hub.
When it comes to paying for college in Illinois, scholarships can make any school more affordable. If you and your student want to learn more about finding Illinois scholarships, sign up for our free college scholarship webinar! Take a trip over to http://thescholarshipsystem.com/freewebinar to reserve your spot today.