Updated on July 14th, 2022
Many students have the goal of attending college in Massachusetts. But figuring out which school is the best fit isn't always easy. For one, the best Massachusetts college might not be ideal for another student. For another, the lifestyle each Massachusetts college town provides may not offer the perfect experience for everyone.
Figuring out how to pay for college in Massachusetts can also be challenging. The cost of living in Massachusetts can be a bit higher than in some other areas, and certain schools come with bigger price tags than others. That's why having a plan is so crucial.
When it comes to paying for college in Massachusetts, scholarships can make any school more affordable. If you and your student want to learn more about finding Massachusetts scholarships, sign up for our free college scholarship webinar! Take a trip over to http://thescholarshipsystem.com/freewebinar to reserve your spot today.

Luckily, by learning more about what Massachusetts and its colleges bring to the table, your student can be ready for what's ahead. If your student is dreaming of attending a Massachusetts college, here's what you need to know.
About Massachusetts
While Massachusetts is one of the smaller states, it has a lot to offer. If your student loves professional sports, they'll have good company in many Massachusetts cities. The same goes for seafood fans, as the state is known for delectable dishes. History buffs will also appreciate the time they get to spend in Massachusetts, as the state has a unique and storied past.
When it comes to cities, there's also a lot of variety. Whether your student prefers a bustling city like Boston or a quiet town, they'll be able to find a location that suits them.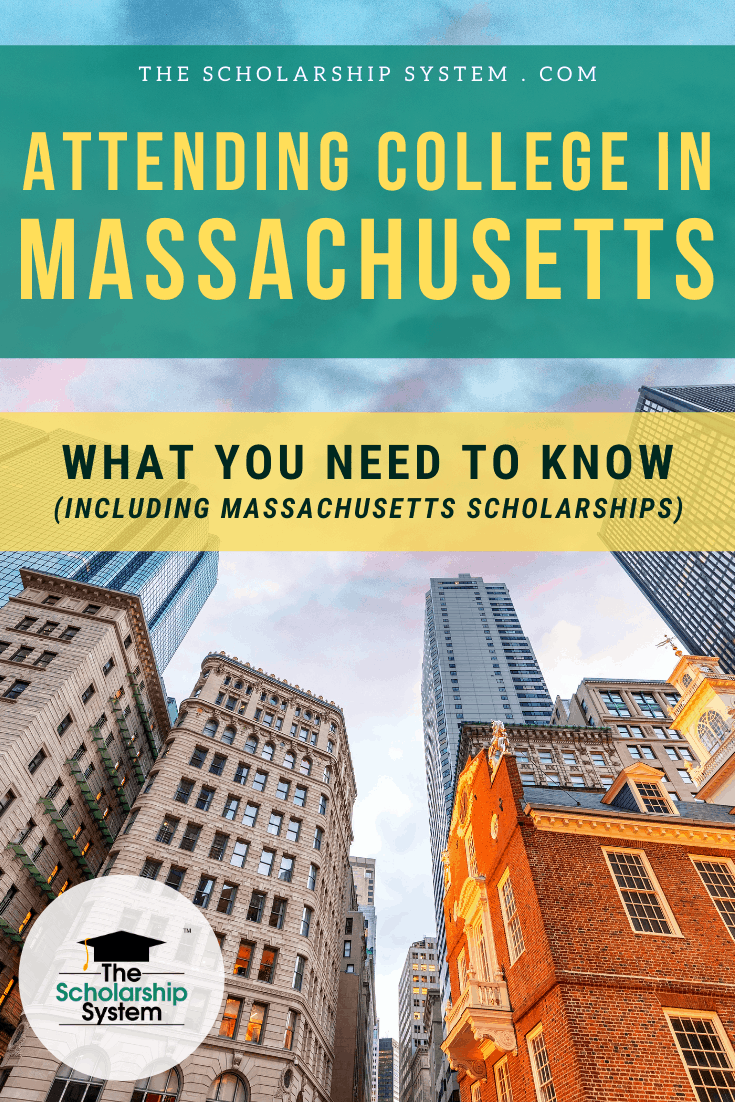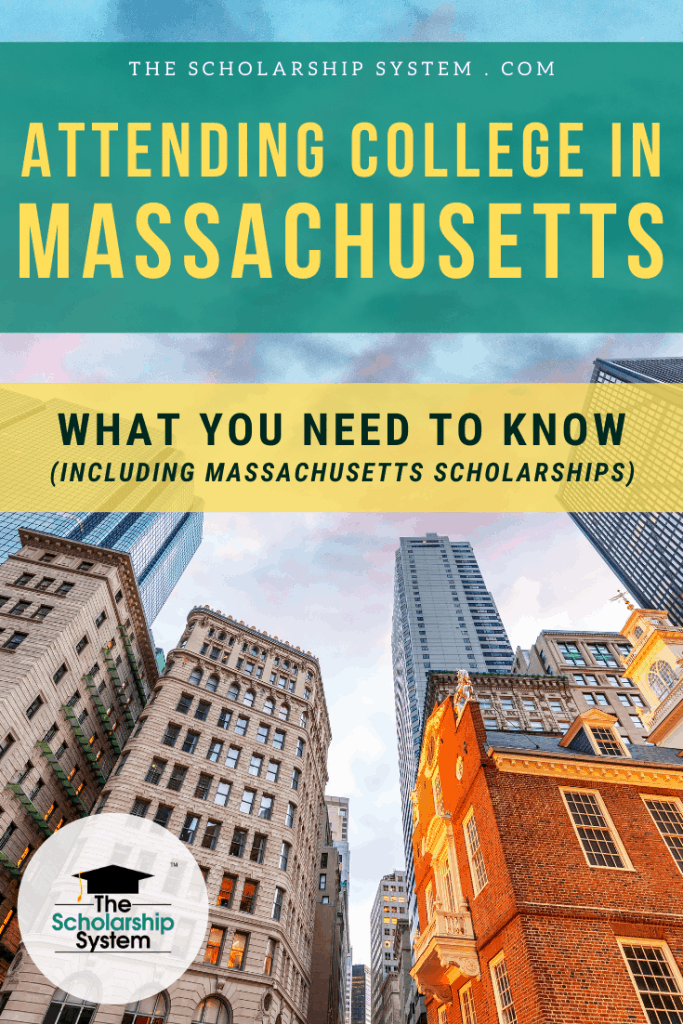 If your student wants to enjoy the changing of the seasons, Massachusetts can be a great place to call home. In the summer, high temperatures tend to sit between 70°F and 85°F, which many people would consider comfortable. Both springs and falls are temperate, and the latter brings with it the amazing changing of the leaves' colors.
Winters can get pretty chilly in Massachusetts. On average, there will be 5 to 15 days of sub-zero temperatures. Plus, snowfall is normal, ranging from around 25 inches per year in the Cape Code area and up to 80 inches a year in western portions of the state.
Colleges and Universities in Massachusetts
Overall, there are nearly 200 colleges, universities, technical schools, and other higher education institutions in Massachusetts. Of those, more than 70 are four-year colleges or universities, giving aspiring Massachusetts students plenty of options.
However, with so many schools available, choosing the right one can be tricky. Students who want to head to the Bay State will ultimately have to select a single college to attend, and that means exploring what each one has to offer to find a great match.
While managing a college search does take time and energy, the process is fairly straightforward. If your student wants to choose the ideal school for them, here's some information that can help.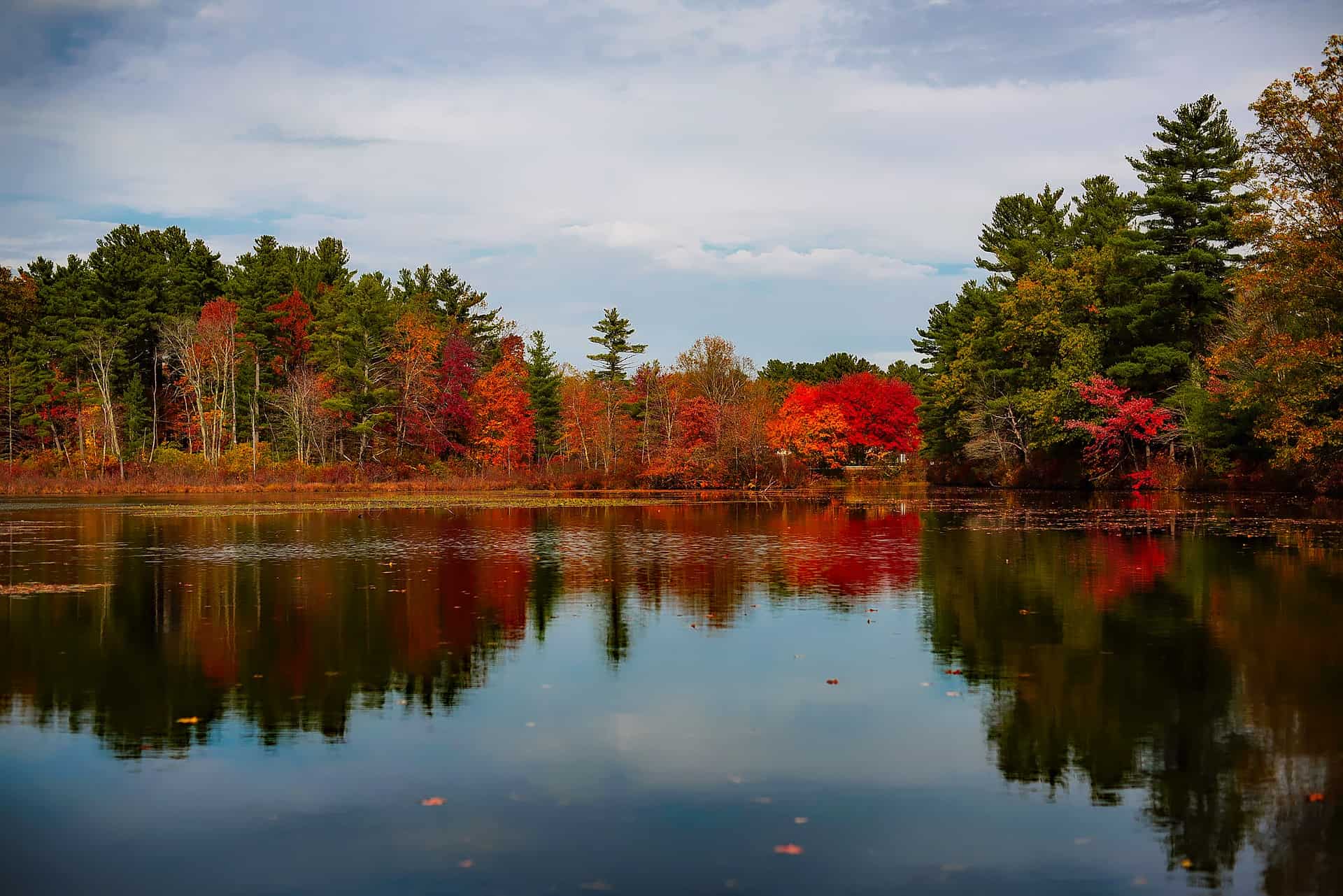 College Towns in Massachusetts
While colleges are found all over the Massachusetts landscape, some cities are known as "college towns" while others aren't. Typically, a city qualifies as a college town if its vibe leans youthful and it has a ton of amenities that students will appreciate.
Sometimes, by exploring college towns, your student can narrow down their options. It allows them to find an area that offers the kind of life and culture they're after, something that can help them feel more comfortable and supported in their new home.
Here's a list of Massachusetts college towns:
Amherst
Boston
Bridgewater
Brookline
Cambridge
Longmeadow
Lowell
Medford
Needham
Northampton
Waltham
Wellesley
Every city above has something unique to offer, so students should compare them to their needs and preferences to find a solid match. Additionally, it's important to note that there are colleges and universities in other cities, many of which can serve students well, too. As a result, your student should explore other destinations during their college search, particularly if they find an excellent school elsewhere.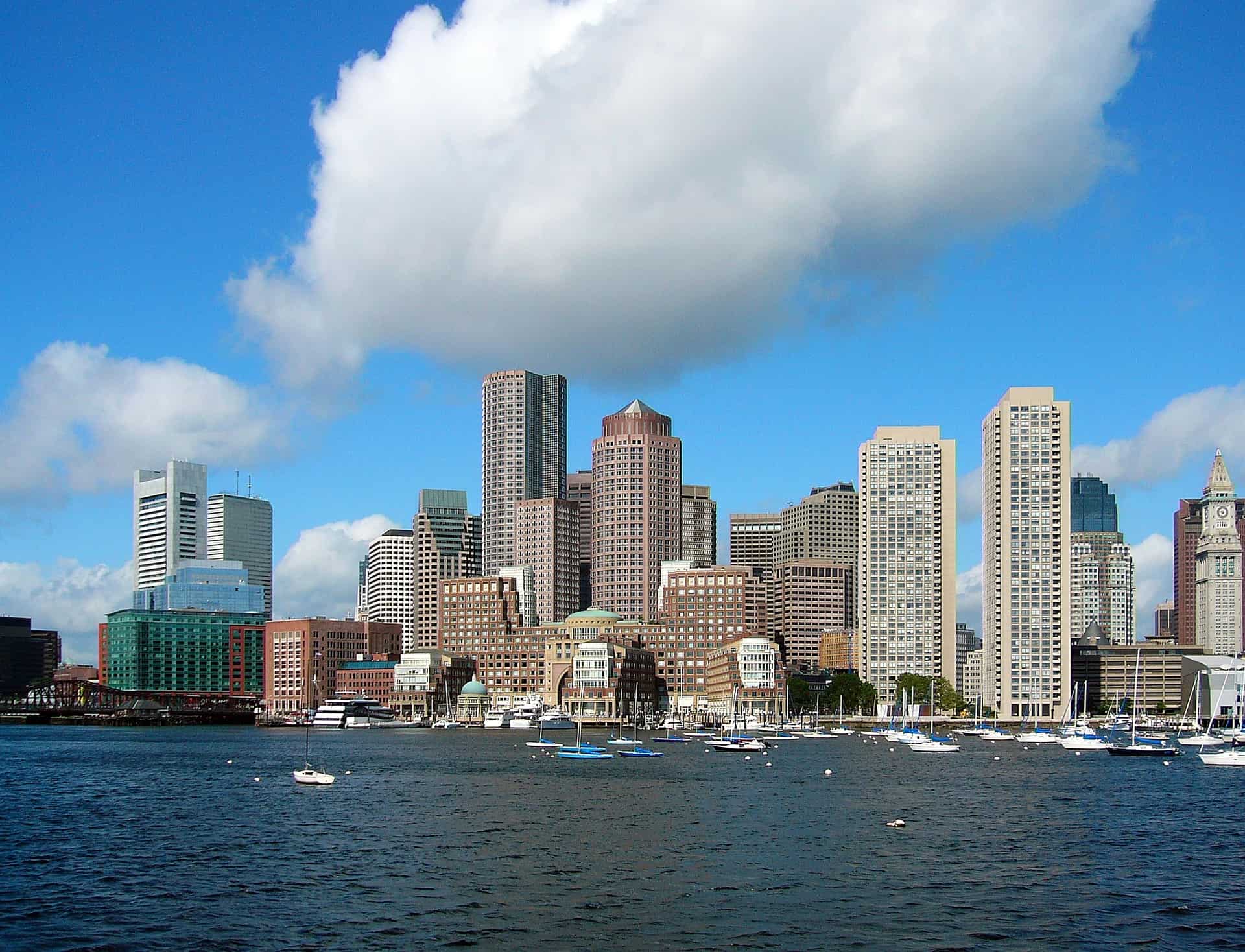 Major Massachusetts Colleges and Universities
There are numerous colleges and universities in Massachusetts, and trying to take a look at every single one can quickly become overwhelming for college-bound students. As a result, it can be wise for students to begin their search by exploring major Massachusetts colleges and universities first.
Generally, a major university or college is well-known for a specific reason. It could be that the school has stellar academic programs or a standout sports team. They may be known for their research projects, unique degree plans, or overall culture.
Every school usually shines in certain areas but may not stand out in others. That's why students need to examine each one, ensuring that when the day arrives when they need to submit their Common App or otherwise send in their application, they know where to focus.
If your student knows that Massachusetts is where they want to be, but they aren't sure where to start their college search, here's a list of some of the major colleges and universities in the Bay State:
Of course, this list only contains a fraction of the schools that could work for your student. Students should use these as a starting point but remain open to other institutions in the state. A college search's main goal is to find a strong match based on their needs and preferences.
By staying open-minded, they may come across a college that wasn't initially on their list that turns out to be a perfect fit.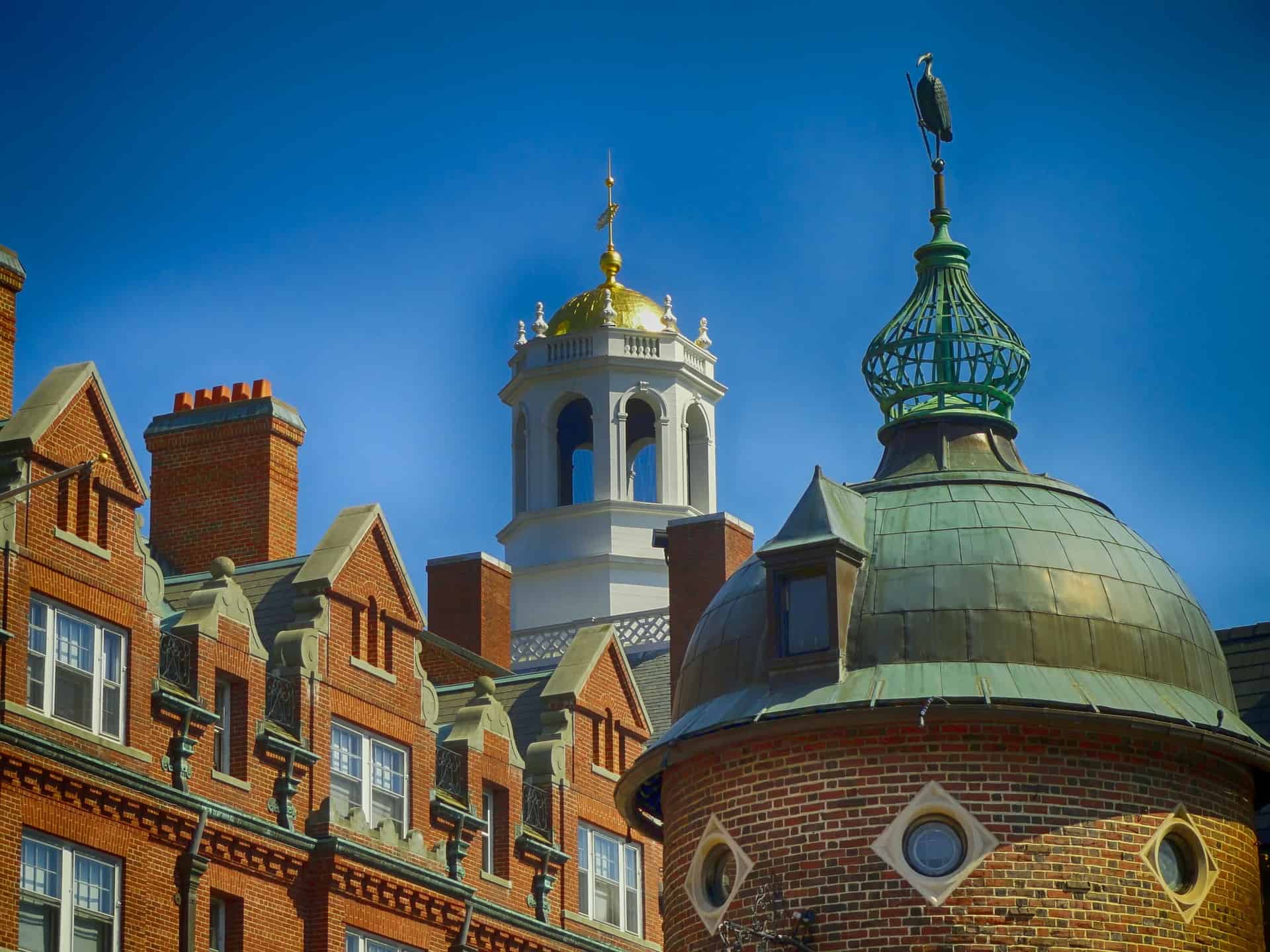 Massachusetts Financial Aid
For many students, financial aid is a must-have if they want to attend college in Massachusetts. It isn't uncommon for students to need a resource to handle some of the expenses, mainly because paying out-of-pocket isn't practical (or possible) for most.
Whether your student will qualify for Massachusetts scholarships and college grants will depend on a few factors. State-based aid, first and foremost, tends to require that a student be a resident to qualify.
For college students, becoming a resident of Massachusetts means having a physical presence in the Bay State for at least twelve months (six months of community college students) and having an intent to stay in Massachusetts long-term. Simply living in a dorm during the school year isn't enough to establish residency unless the student can demonstrate their intention to make Massachusetts their permanent home, which can be tricky for students who come in from other states.
Additionally, access to state-based aid – including some college grants and scholarships in Massachusetts – may be based on financial need. For those, data from your student's FAFSA may determine eligibility. However, other assessments may also be involved.
It also isn't uncommon for scholarships in Massachusetts to have their own, separate application systems. Whether it's scholarships for high school seniors in MA, scholarships for Massachusetts residents, or any other kind of scholarships for Massachusetts students, your student needs to expect that some paperwork is part of the equation.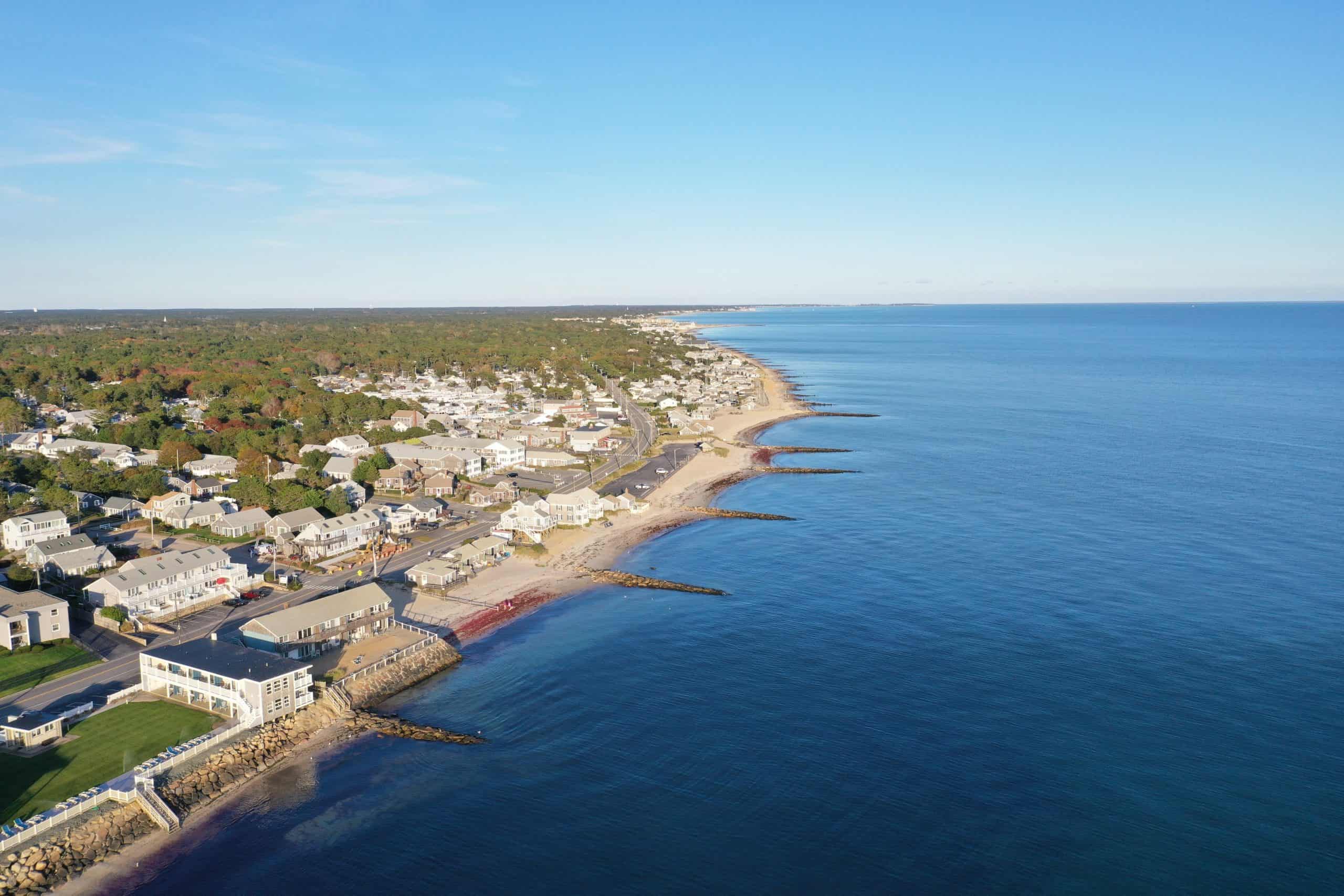 Massachusetts College Grants
Massachusetts does have some college grant programs available that can make school more affordable. These options are separate from federal grant programs, like the Pell Grant, giving students an additional source of financial support.
With Massachusetts grants, being a Massachusetts resident is typically a must. However, there are usually eligibility requirements beyond that. As a result, even students who are residents won't qualify for every program in most cases. But that doesn't mean they are worth exploring, as your student may be eligible for one or several grants.
Here is a list of Massachusetts college grants students should check out:
Massachusetts Scholarships
When it comes to Massachusetts scholarships, there are options available. These can also make college substantially more affordable, reducing or eliminating out-of-pocket costs.
Just as you find with Massachusetts college grants, the eligibility requirements for scholarships can vary dramatically. As a result, students need to closely examine the rules and instructions to determine whether they qualify.
Here is a list of scholarships for Massachusetts students that are worth exploring:
It's also important to point out that many schools offer institutional scholarships. With those, only students attending specific colleges (or college systems) are eligible to apply. However, there are often additional requirements, as well. Students need to head to the school's financial aid page or their educational program page to find out about these options.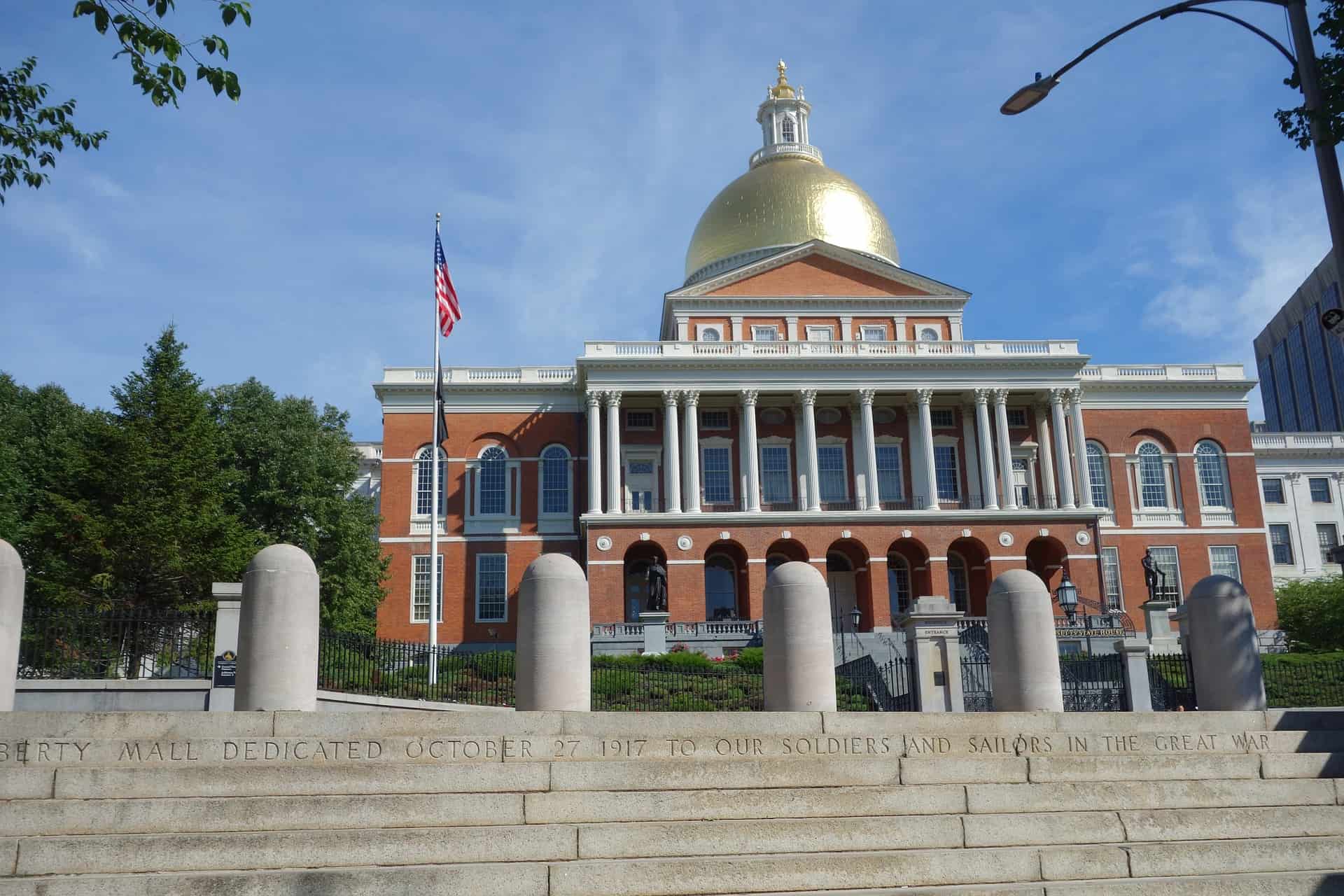 Massachusetts College Tuition Waivers
Along with grants and scholarships, Massachusetts also has 17 tuition waiver programs. These can also substantially reduce the cost of college, both at the undergraduate and graduate levels.
Eligibility for each tuition waiver program does vary, and most target highly specific student segments. But if your student may qualify, they are definitely worth checking out.
Here is a list of tuition waiver programs in Massachusetts:
Living and Getting Around in Massachusetts
While students often spend most of their time on campus, that doesn't mean they won't need to travel around town or even out of the city on occasion. Plus, many students choose to live off-campus, and a decent number want to spend their personal time exploring their new home.
If your student is heading to Massachusetts, here's what they need to know.
Housing in Massachusetts
Housing in many parts of Massachusetts can be a bit expensive. For example, in Boston, the median home value is $525,223, far outside most college students' reach.
Rent can be similarly high in many areas. In the Boston-Cambridge-Quincy zone, studios may run $1,715 per month, while a one- or two-bedroom can cost $1,900 and $2,311, respectively.
However, Springfield and Worcester are more reasonable. In Springfield, a one-bed is just $875 a month, while a one-bedroom will run $1,100 a month in Worcester.
While that still may be a little high for some students, it's far below the cost in Boston. However, the price could make dorming a more attractive option, too.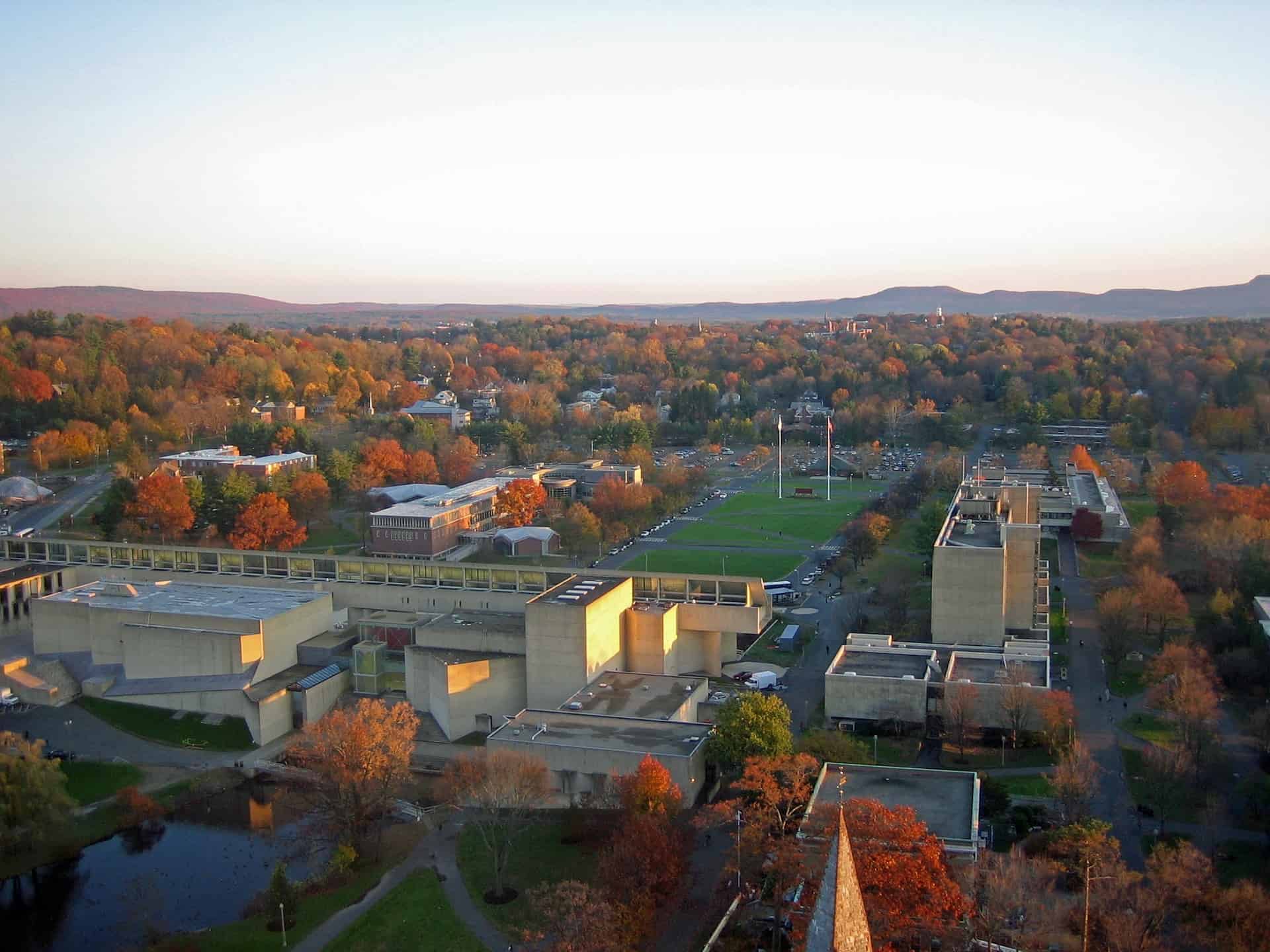 Transportation Options
When it comes to getting around in Massachusetts, your student will have options. College towns tend to be very walkable, and many have great public transit systems. Additionally, students can always hail a Lyft or Uber, should the need arise.
If your student needs to get to a different city or state, there are plenty of airports across Massachusetts. Plus, there's always the train, which is very accessible in the Bay State, as well.
Here is a list of major Massachusetts airports:
Here is a list of the Massachusetts Amtrak stations:
Boston, MA – Back Bay Station (BBY)
Boston, MA – North Station (BON)
Boston, MA – South Station (BOS)
Framingham, MA (FRA)
Haverhill, MA (HHL)
Pittsfield, MA (PIT)
Route 128, MA (RTE)
Springfield, MA (SPG)
Woburn, MA (WOB)
Worcester, MA (WOR)
Things to Do in Massachusetts
Massachusetts has a ton to offer. If your student wants to explore the area's history, strolling along the Freedom Trail is a great option. There are also numerous museums, including unique offerings like the Lizzie Borden House.
For art and history fans, the Atwood Museum is a must-see. Art fans will also enjoy the Clark Art Institute and Norman Rockwell Museum, while the Chatham Marconi Maritime Center is a great option for those who appreciate maritime history and technology.
If your student wants to stretch their legs, they may enjoy the Shining Sea Bikeway. A trip out to the Great Point Lighthouse could also be an outstanding option.
Plus, sports fans can easily get their fill. Whether your student adopts the Massachusetts NFL, NHL, NBA, MLB, or MLS team or wants to watch the local team play their hometown team, they can do so with relative ease.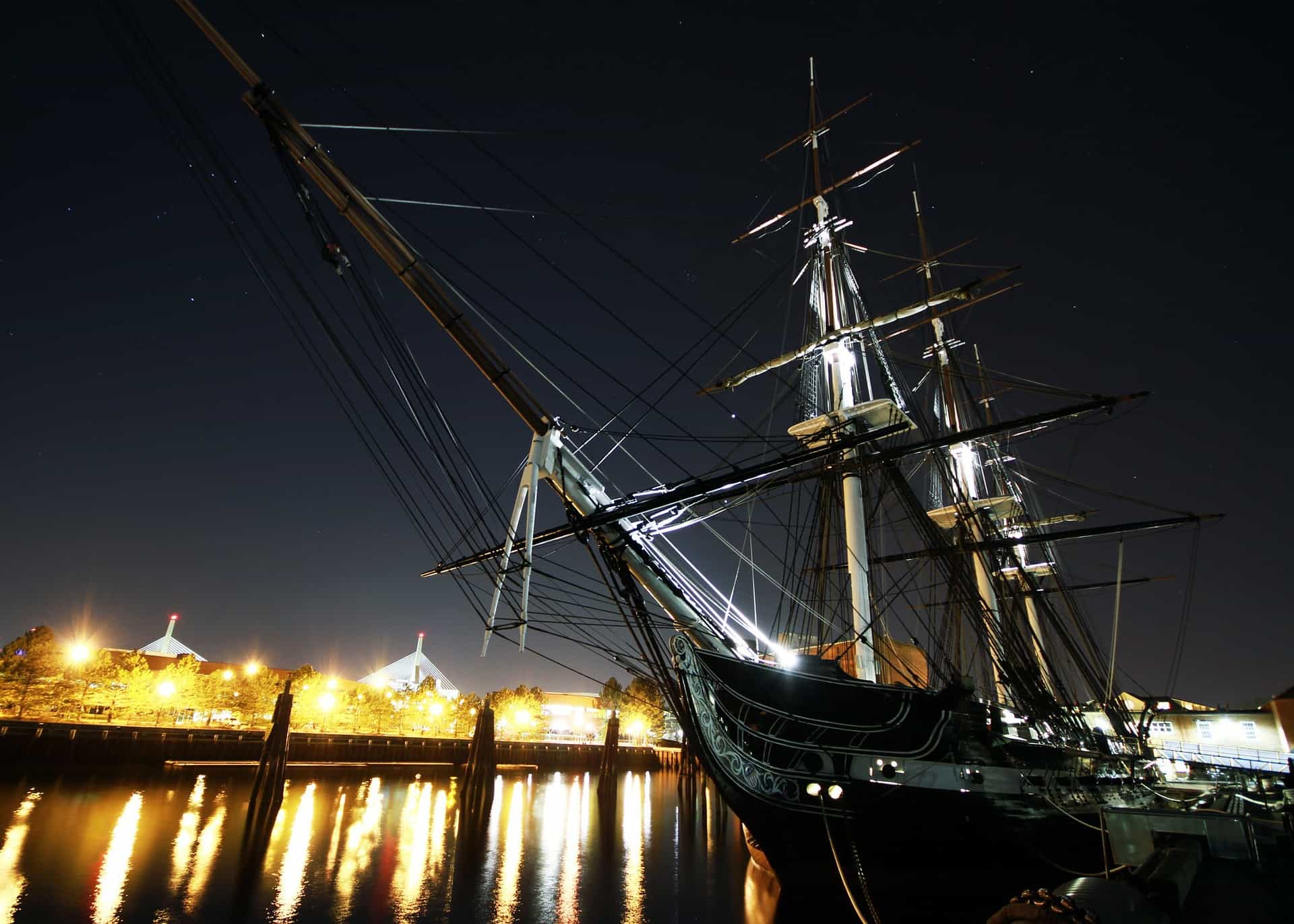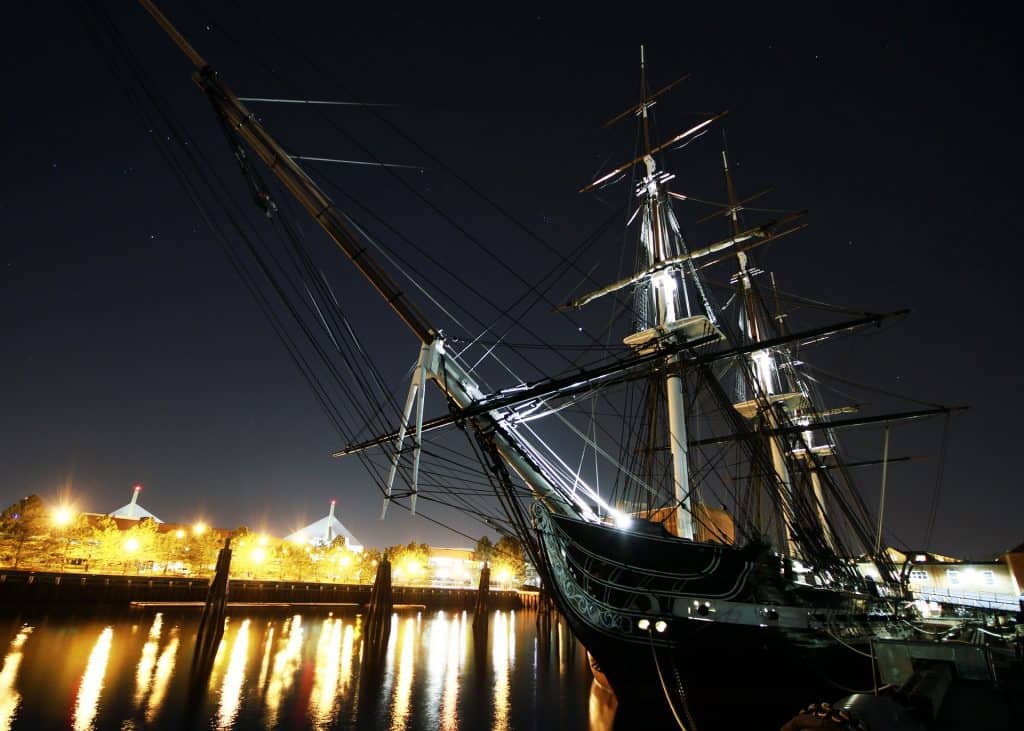 Making Money in Massachusetts
For many students, having a source of income is essential. Whether they use the cash to pay for school or to handle expenses, working while earning a degree isn't uncommon. If your student will need a job while attending college in Massachusetts, here are some tidbits they need to know.
Minimum Wage
Massachusetts has its own minimum wage laws, ensuring workers earn more than the federal minimum wage. As of January 2021, it's set at $13.50 per hour for non-tipped workers and $5.55 per hour for tipped workers (suggesting that their tips bring them up to the equivalent of $13.50 per hour).
Each year, the Massachusetts minimum wage is set to rise until it reaches $15.00 per hour for non-tipped workers and $6.75 per hour for tipped workers on January 1, 2023.
Employment Rates
COVID-19 had a significant impact on unemployment rates. However, many areas are starting to recover, causing them to fall a bit.
As of October 2020, the unemployment rate in Massachusetts was 7.4 percent. That was a half-percentage point higher than the national average at that moment, which was 6.9 percent. However, the difference isn't so dramatic as to be troubling.
Massachusetts Key Industries
When it comes to major industries in Massachusetts, there are several. Biotechnology is big business in the Bay State, as well as engineering and information technology.
Finance is another key industry, along with tourism and higher education. Massachusetts is also home to several Fortune 500 companies, including Liberty Mutual Insurance Group, GE, Wayfair, and Keurig Dr. Pepper Group.
When it comes to paying for college in Massachusetts, scholarships can make any school more affordable. If you and your student want to learn more about finding Massachusetts scholarships, sign up for our free college scholarship webinar! Take a trip over to http://thescholarshipsystem.com/freewebinar to reserve your spot today.