Updated on May 1st, 2023
Attending college in Arizona is an ideal choice for many students, as the state is home to many exceptional schools. But choosing between all of the fantastic colleges isn't easy. Plus, students need to figure out how to cover the cost of their education.


If your student plans on attending college in Arizona, scholarships can make nearly any school affordable. If you and your student want to learn about Arizona scholarships, sign up for our free college scholarship webinar! Take a quick trip over to http://thescholarshipsystem.com/freewebinar to reserve a spot today.
Luckily, it's easier for students to create a solid plan by learning a bit about attending college in Arizona. If your student wants to head to an Arizona college or university, here's what they should know.
About Arizona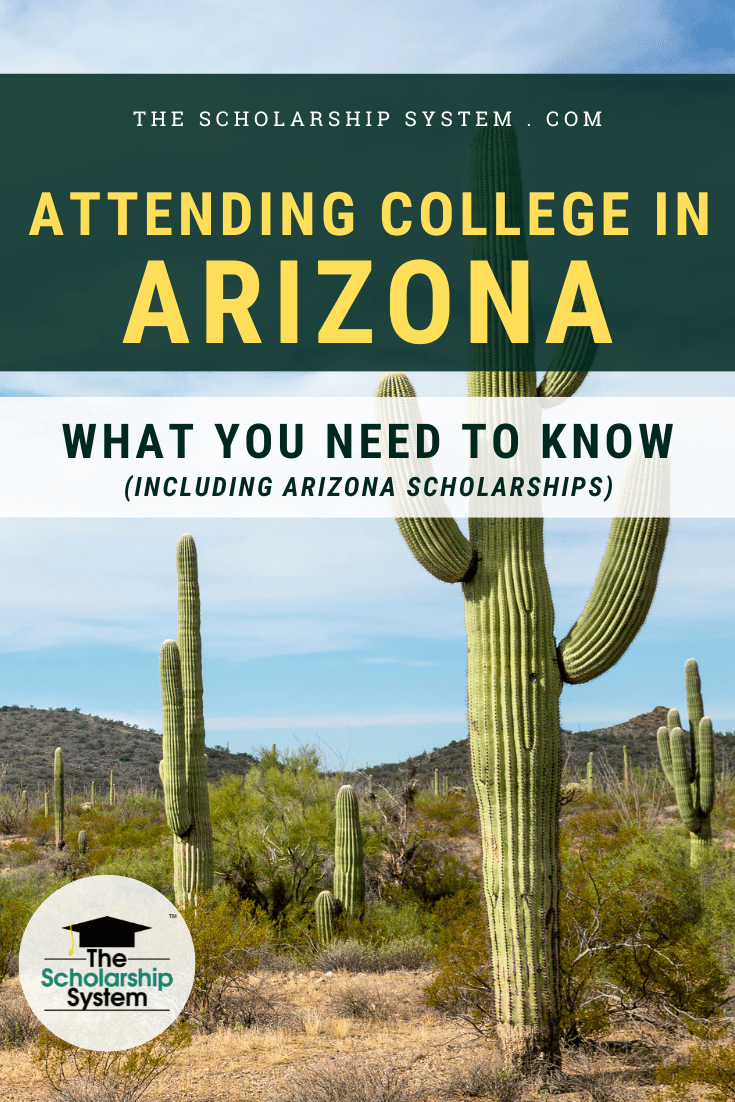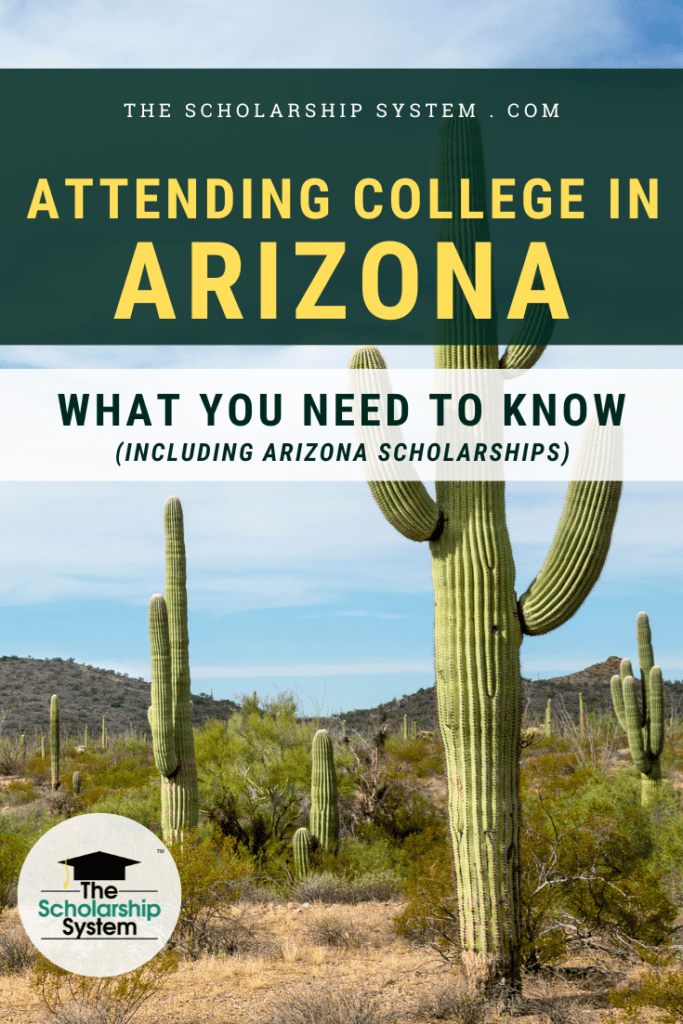 Arizona is a magnificent state with fantastic parks, a unique landscape, and an intriguing history. Native Americans long called the area home, and there are ample opportunities to learn about their lives and culture. Arizona is also part of the Old West, and discovering more about that period can lead to some intriguing insights.
When it comes to the weather, Arizona has an arid or semi-arid climate, depending on the city. Some areas get as little as 3 inches of precipitation annually on average, while others may get closer to 40 inches. Summer monsoons are also common in many parts of Arizona, causing the bulk of the annual rainfall to occur during a one-to-two-month period.
Temperatures range from warm to hot most times of the year. Summer highs can reach 115°F in the southwestern desert, though higher elevations may stay closer to 80°F. However, winter lows can end up below freezing and may get into the 20s at higher elevations.
Colleges and Universities in Arizona
Arizona is home to 121 colleges and universities. Among them are 48 four-year colleges and universities and 73 community colleges, technical schools, and other two-year institutions.
Overall, that's usually far more colleges than students can explore before making a college decision. Since that's the case, it's wise to have a strategy that helps simplify the process. Here are two approaches that work well for most students.
College Towns in Arizona
Some students may find that their college search is easier if they focus on college towns first. It allows them to make sure that they find a city that can meet their broader needs, which can lead to a better overall college experience.
Here is a list of college towns in Arizona:
Glendale
Flagstaff
Prescott
Tempe
Tucson
While Phoenix is also home to many colleges and universities, most wouldn't consider it a college town since it also serves as the state's capital. However, students should feel free to check out schools in cities other than those listed above, including Phoenix, if they're looking for a different experience than what those towns offer.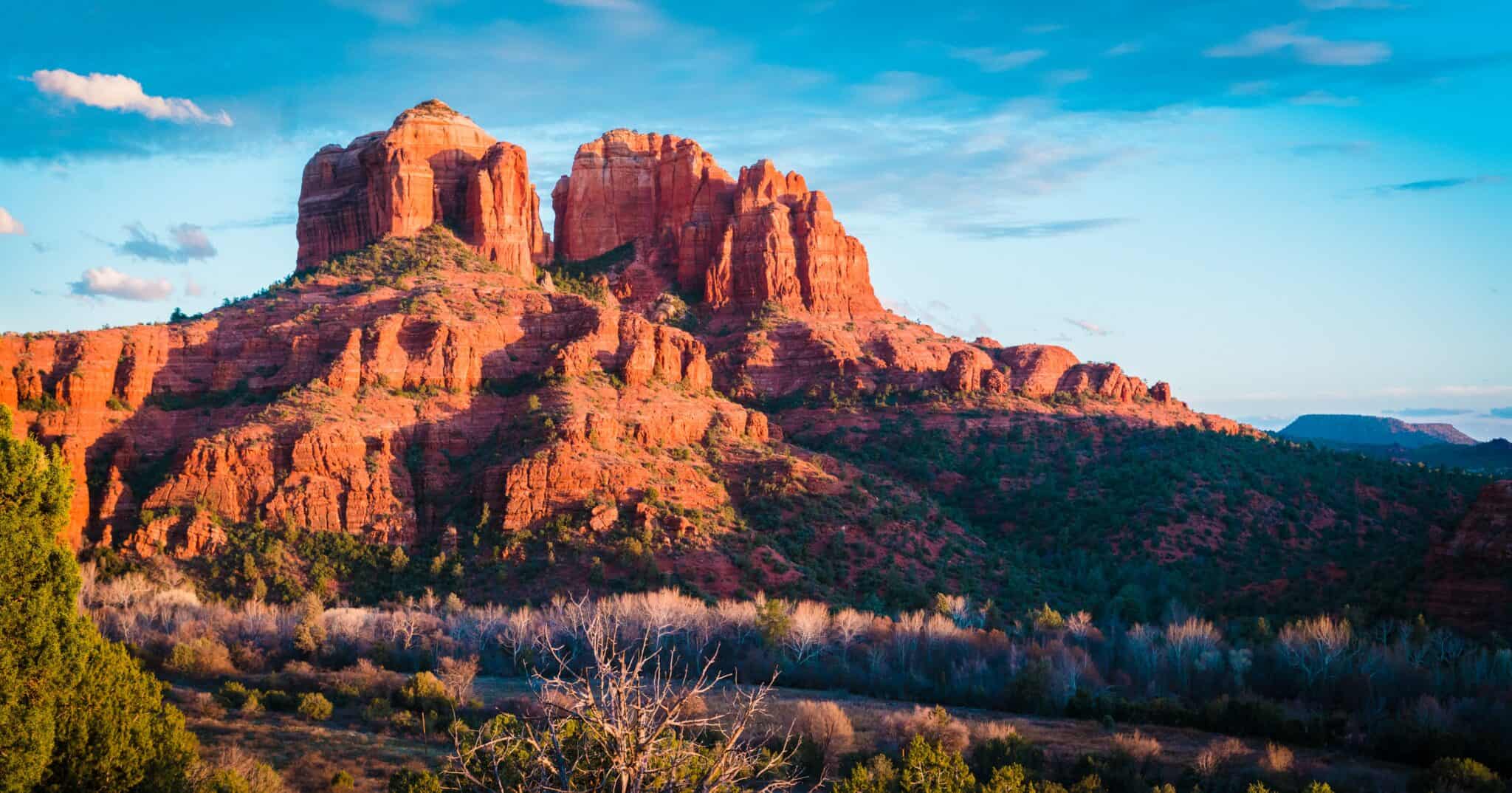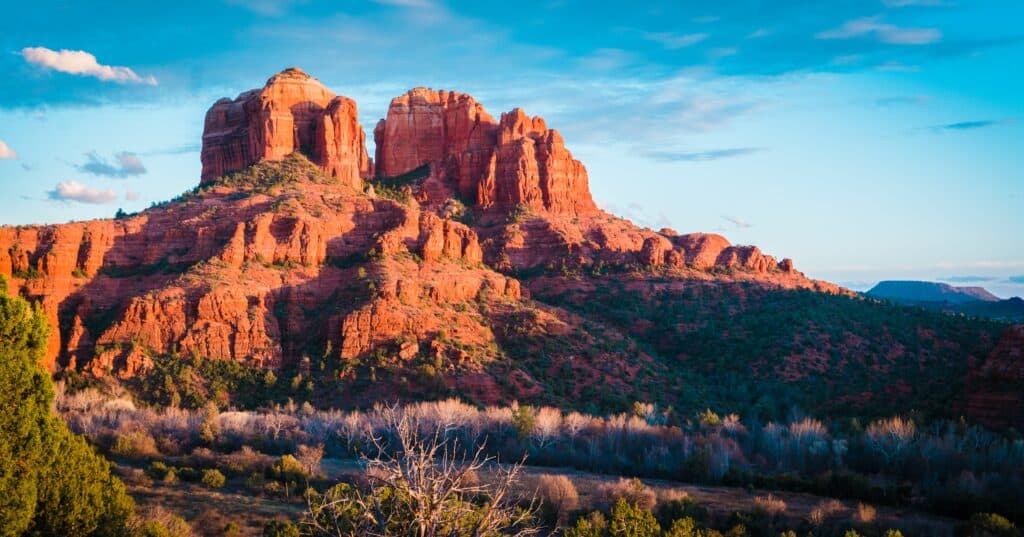 Major Arizona Colleges and Universities
While focusing on college towns works for some students, others are more focused on the educational institutions themselves. In that case, beginning their college search by checking out the major Arizona colleges and universities could work best.
Ultimately, students need to find the best colleges in Arizona for them. Every one of the schools below brings something unique to the table, such as strengths in specific programs, highly supportive cultures, or exceptional athletic teams.
Here is a list of colleges in Arizona that can work as a strong starting point:
It's critical to note that students shouldn't feel limited to this list, as the best college in Arizona for them may be another school. For example, students may want to begin their education at a community college, which could make Central Arizona College or Eastern Arizona College a better choice than those above. As a result, students should branch out and explore other colleges in AZ if none of those above feels like a match.
Arizona Financial Aid
Usually, finding a way to cover the cost of attending college in Arizona is one of the biggest challenges students face. Fortunately, for those who need financial aid, student loans aren't the only option. Scholarships and grants can help students handle the expenses while avoiding debt, making graduating debt-free a possibility.
Most Arizona scholarships and grants have residency requirements to ensure they support Arizona students. Usually, those rules mimic the in-state tuition requirements. That means living in Arizona for at least 12 months before the semester begins for a purpose other than college is a must in most cases.
Now, out-of-state students can still find financial support. One example is institutional scholarships, which usually require enrollment at the school instead of residency, though other requirements are often part of the equation. Since that's the case, students can explore Arizona State University scholarships, University of Arizona scholarships, Northern Arizona University scholarships, or similar programs at the college they'll be attending.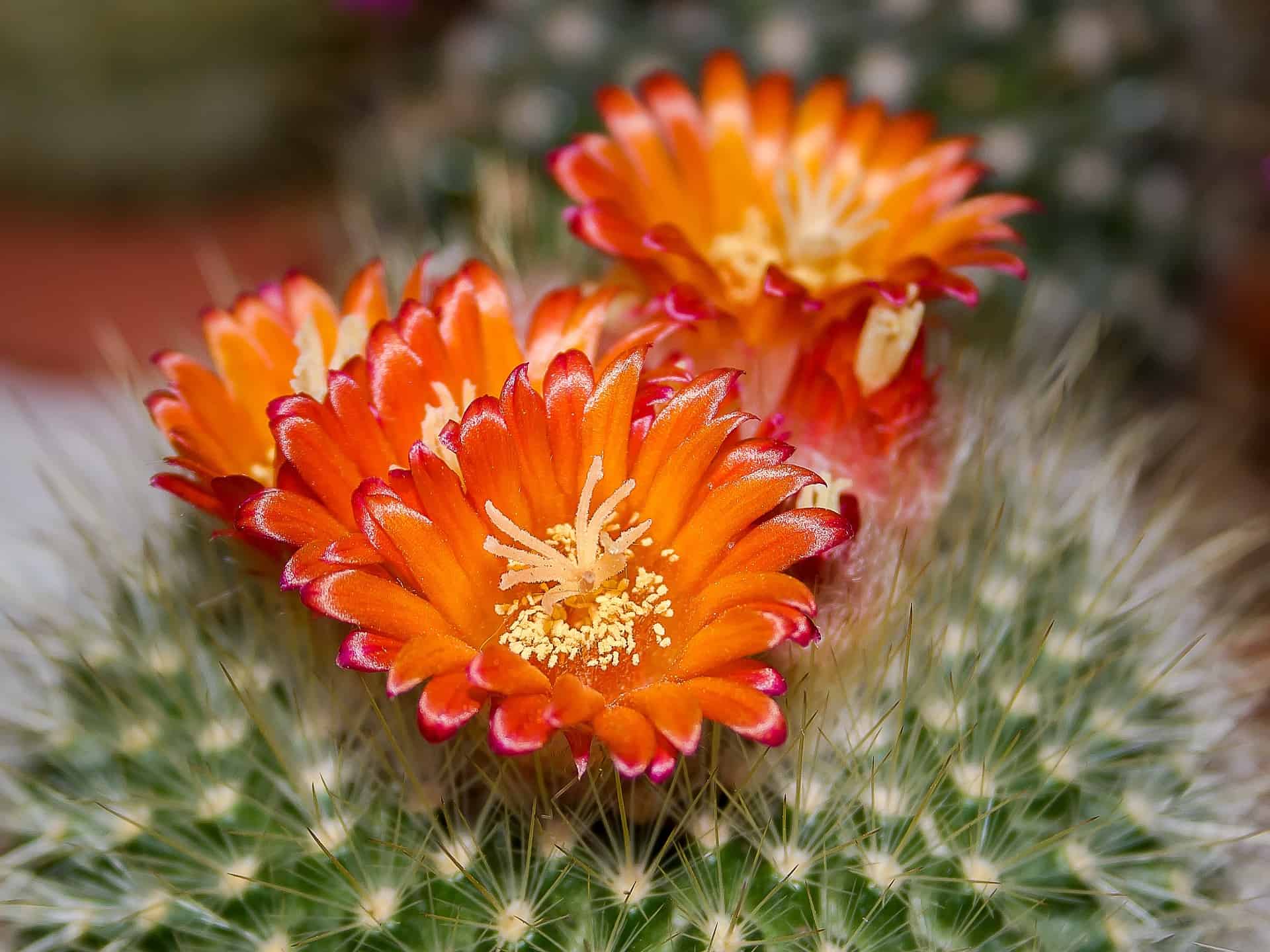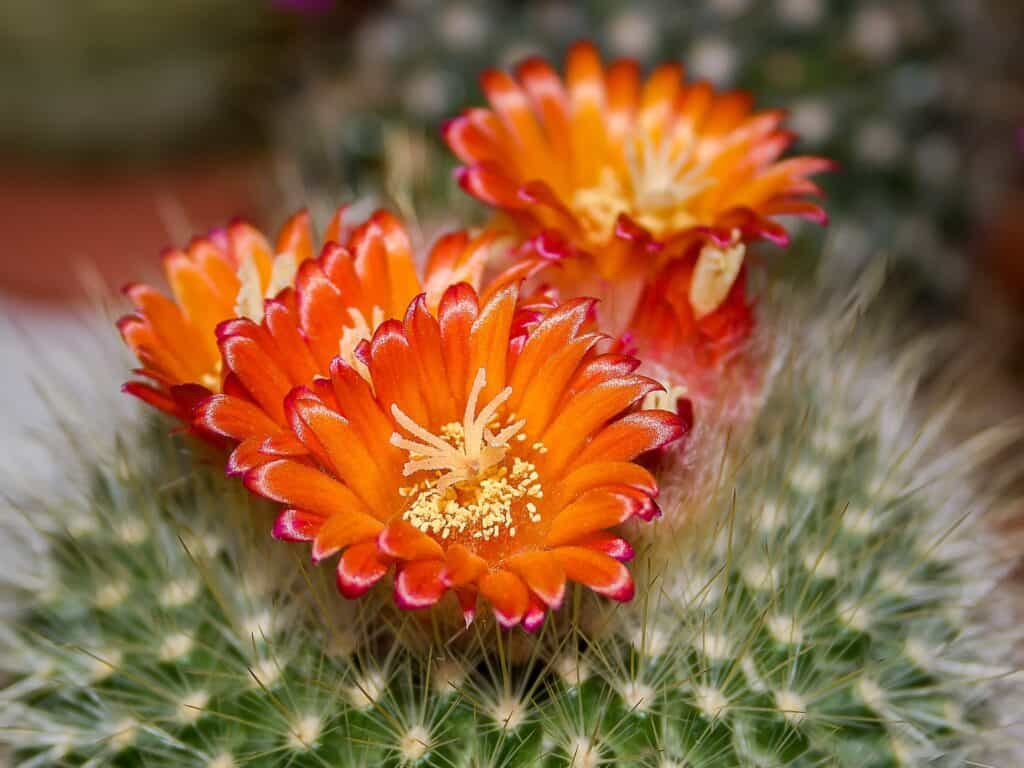 Arizona College Grants
Whether your student plans on attending college in Phoenix, Arizona, or any other city in the state, grants are an excellent way to make colleges in Arizona more affordable. Generally, these awards work similarly to federal Pell Grants, but they're administered by state organizations instead of the federal government.
Along with requiring residency, Arizona college grants often have other requirements. As a result, students need to review the rules to determine their eligibility.
Here are some college grants in Arizona students should check out:
Arizona Scholarships
Scholarships in Arizona are an excellent option for students that want to avoid student loans. Ideally, students should check out every award to determine if they're eligible and apply to as many as possible in accordance with the rules.
Every opportunity has its own requirements. For example, some may limit applicants based on demographics, such as with Hispanic scholarships in Arizona. Others may have academic or need-based rules that restrict who's eligible for an award.
Here is a list of Arizona scholarships students should explore:
As mentioned above, these opportunities focus on scholarships directed at Arizona residents. Students should also explore other options, particularly institutional scholarships at the school they'll attend. There are University of Arizona merit scholarships and need-based awards, Arizona State scholarships, and many other opportunities at the other various colleges and universities in Arizona
Living and Getting Around in Arizona
While students should consider the quality of their education and similar factors when choosing a university or community college in Arizona, knowing what it's like to live and get around in the state is also essential. It has a significant impact on a student's quality of life. With that in mind, here's what students need to know.
Housing in Arizona
When it comes to housing, many students struggle with deciding between dorms and off-campus apartments. Fortunately, by looking at the costs of houses and apartment rentals, it's easier to see what options are viable.
The average home value in Arizona is $405,983 (as of March 2023), which is well above the national average of $327,514. As a result, buying isn't typically within most students' capability.
For rentals, the fair market value of a one-bedroom apartment is $995 per month, while a two-bedroom is $1,219 per month. Some students may be able to afford an apartment, particularly if they get a roommate. However, the cost can be higher in certain cities, so students may ultimately decide that a dorm room is a more affordable choice.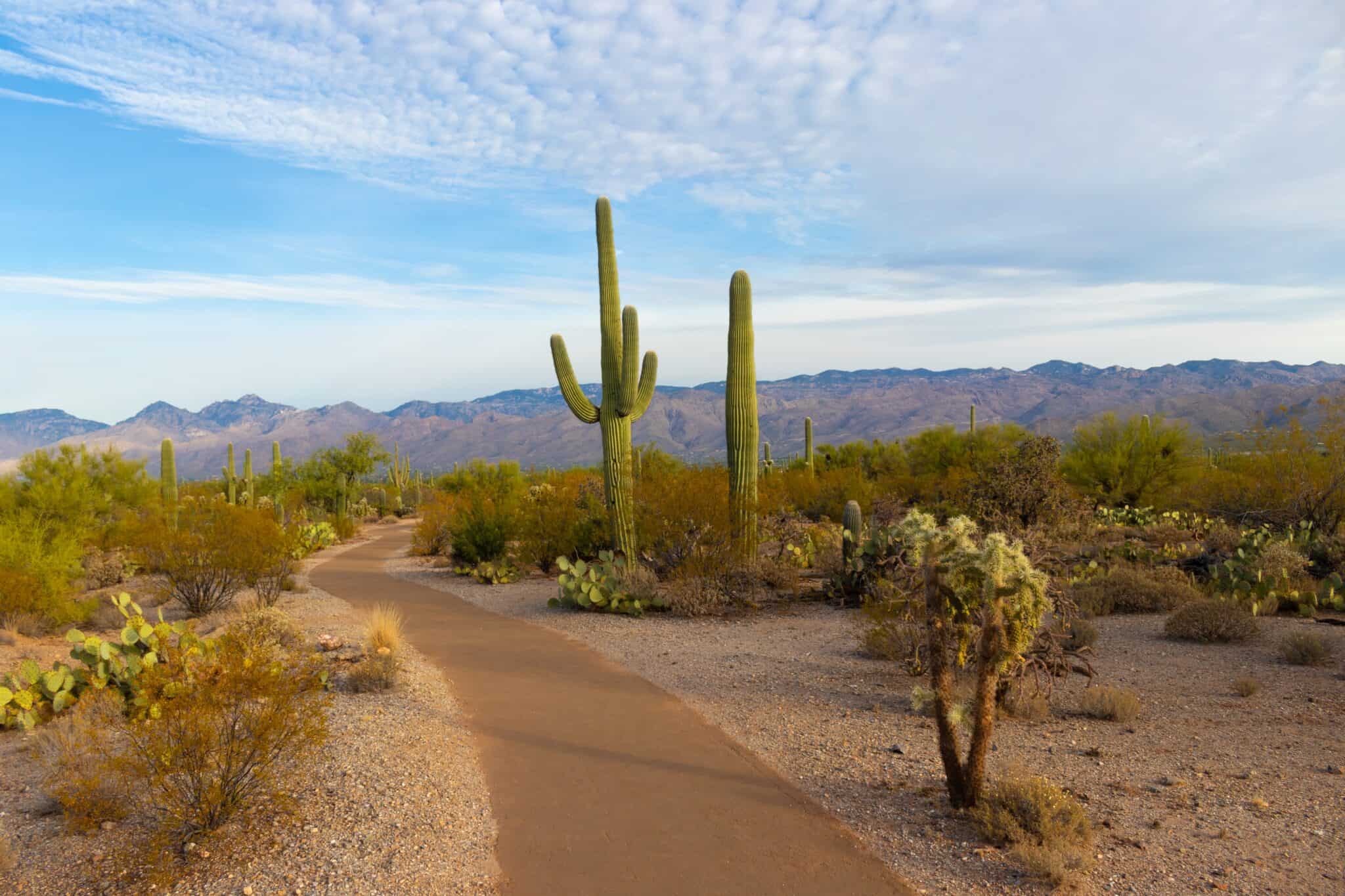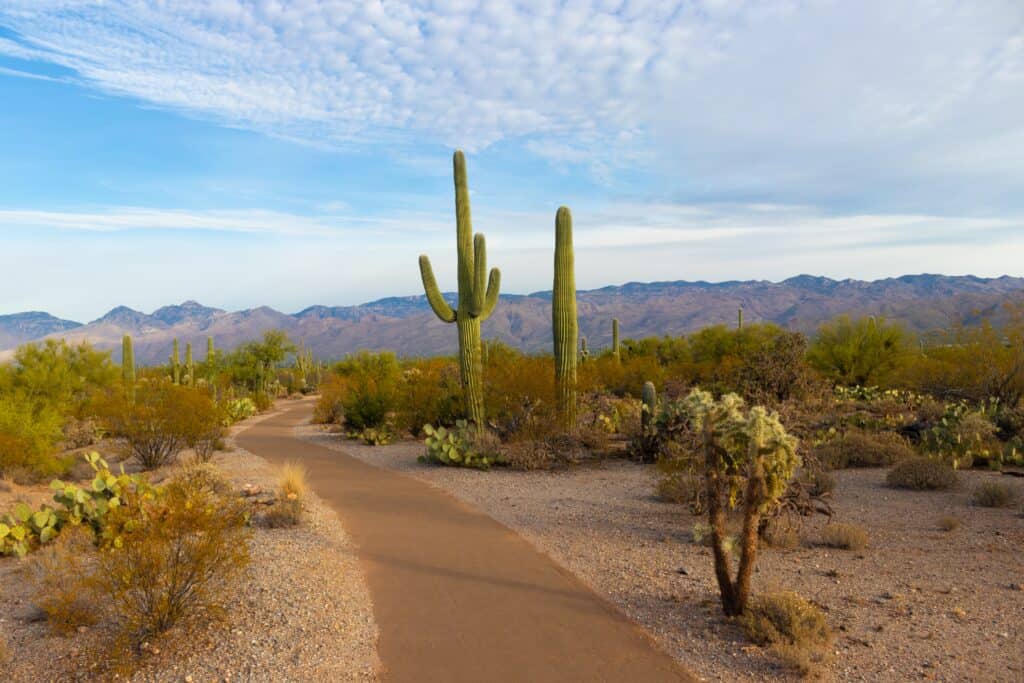 Transportation Options
While students may primarily spend their time on campus while they're earning their degrees at AZ colleges, most will need to head to other cities or states at some point. Fortunately, there are plenty of ways to get around in Arizona. Rideshares, taxis, and buses are available in most cities, and there are train stations and airports for longer-distance travel.
Here is a list of Arizona airports:
Here are the Arizona Amtrak stations, which are on the Southwest Chief and Sunset Limited lines:
Benson, AZ (BEN)
Flagstaff, AZ (FLG)
Kingman, AZ (KNG)
Maricopa, AZ (MRC)
Tucson, AZ (TUS)
Winslow, AZ (WLO)
Yuma, AZ (YUM)
Things to Do in Arizona
Spending time away from campus can give students attending Arizona colleges a chance to rest and relax. Along with helping them focus, it's an opportunity to appreciate everything the state has to offer.
Outdoor recreation opportunities abound in Arizona. A trip to the Grand Canyon is an excellent way to get out in nature and see one of the world's wonders. Horseshoe Bend is a popular attraction, as well as Antelope Canyon and Cathedral Rock.
One intriguing option students may also want to explore is the Musical Instrument Museum, which has over 6,500 exhibits. The Pima Air and Space Museum is also excellent for anyone who is interested in aviation, while the Heard Museum is a fantastic choice for anyone who wants to learn about local Native American history.
For fans of wildlife, a trip to the Southwest Wildlife Conservation Center is a must. For a quirkier historical option, consider heading to Tombstone to see the famed OK Corral. The Lowell Observatory is the ideal destination for anyone enthralled by the cosmos, while the Titan Missile Museum is a solid option for those who are interested in military strategy.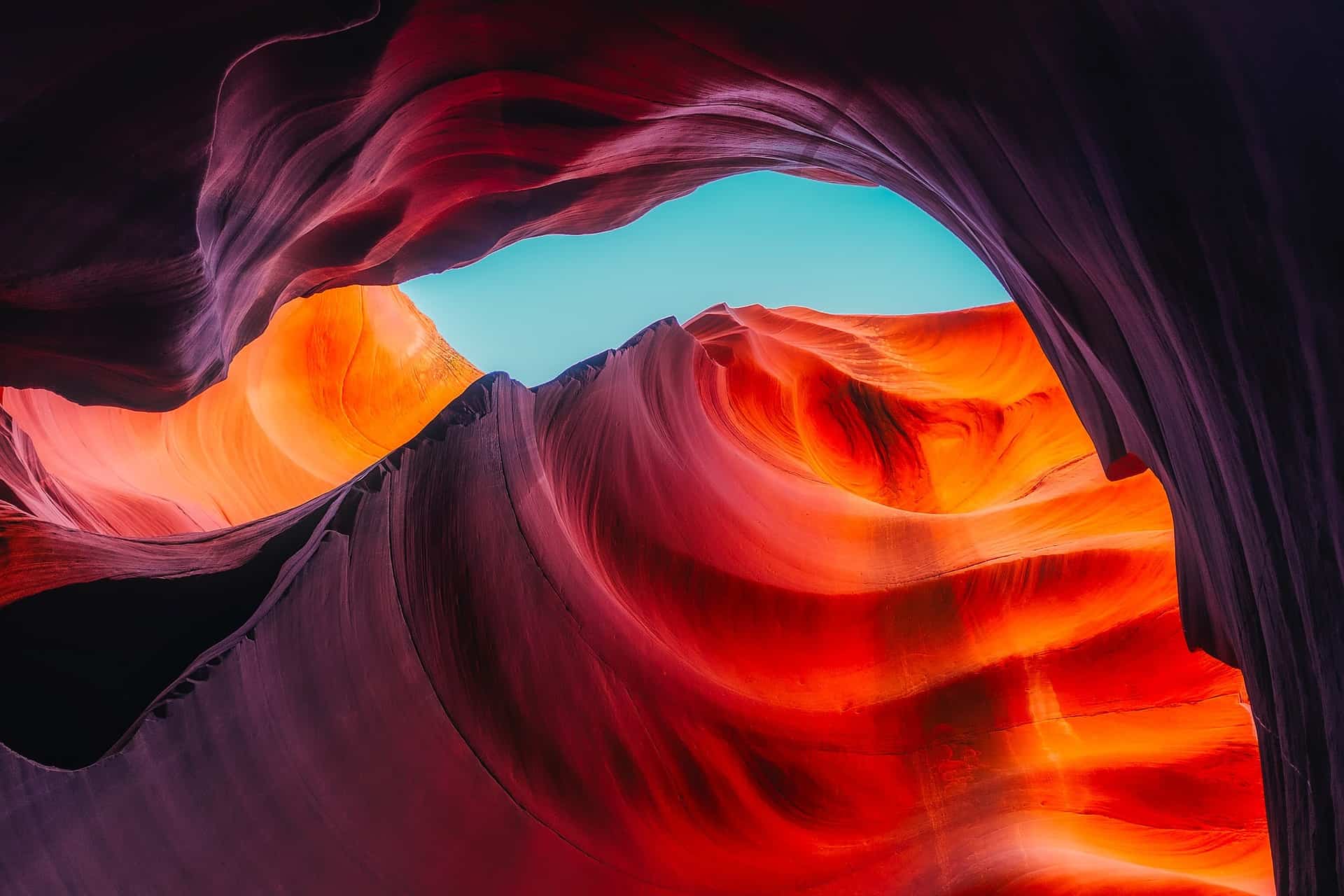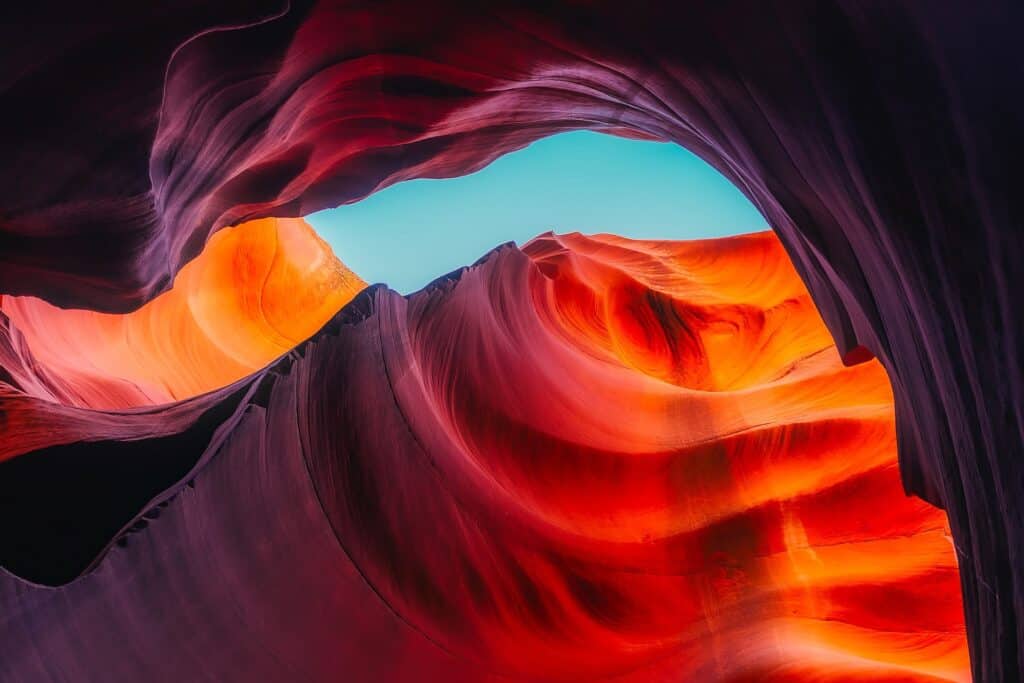 Making Money in Arizona
As students plan to attend one of the universities or community colleges in Arizona, ensuring they're prepared to handle their various financial needs is essential. Often, that means finding part-time work, as not all students can cover the costs out of pocket or through financial aid. Here's what students need to know about making money in Arizona.
Minimum Wage
When students look for part-time jobs while attending colleges in Arizona, many end up in positions that pay minimum wage. As a result, knowing what the minimum wage is can help students plan for their financial needs in advance.
As of January 2023, the minimum wage in Arizona is $13.85 per hour. For tipped workers, the minimum wage is $10.85 per hour, though employers must make up the difference if an employee's tips don't bring them up to the equivalent of $13.85 per hour. Those rates remain in effect until December 31, 2023. After that, it may rise again depending on changes to the cost of living, though it may also stay stable if the cost of living doesn't go up.
Employment Rates
A state's unemployment rate provides information about the availability of jobs, and the degree of competition candidates may face. Since many students need to work part-time, knowing whether unemployment is high or low is beneficial.
The unemployment rate in Arizona is 3.7 percent (as of February 2023). That's just a hair higher than the national average of 3.6 percent, but it's still generally considered low. As a result, most students shouldn't experience much difficulty finding part-time job opportunities.
Arizona Key Industries
Most states have a surprisingly diverse economy, and that applies to Arizona. Students can benefit from knowing which industries are prominent in the state, as it can help them identify local career opportunities.
In Arizona, the aerospace and defense industries both play a significant role in the economy. The same is true of advanced manufacturing, as well as technology. Bioscience and healthcare are also major sectors within the state, along with business services, film, and digital media.
If your student plans on attending college in Arizona, scholarships can make nearly any school affordable. If you and your student want to learn about Arizona scholarships, sign up for our free college scholarship webinar! Take a quick trip over to http://thescholarshipsystem.com/freewebinar to reserve a spot today.