Updated on July 14th, 2022
If attending college in North Carolina is your student's goal, they have a big decision ahead. There are many exceptional North Carolina colleges, each offering robust academic experiences, amazing cultures, and much more.
But selecting one of the best colleges in North Carolina can be tricky, mainly because there are so many excellent choices. Plus, students also have to work out the financial aspects of going to school, something that's always a bit tricky.

If your student plans on attending college in North Carolina, scholarships can make their education affordable. If you and your student want to learn about North Carolina scholarships, sign up for our free college scholarship webinar! Take a quick trip over to http://thescholarshipsystem.com/freewebinar to reserve a spot today.
Luckily, by reviewing the right information, it's much easier. If attending college in North Carolina is your student's dream, here's everything they need to know.
About North Carolina
North Carolina is known for its amazing landscapes, vibrant history, and a touch of southern charm. From the Appalachian mountains to the magnificent sandy beaches, the state offers a little bit of everything. Chances for recreation abound. Plus, learning opportunities are around every corner, thanks to the numerous museums and historic sites.
When it comes to climate, North Carolina tends to be temperate but humid. During the summer, temperatures are usually near 80°F in both the upper elevations and coastal areas. Rain is also common during the warmer months, with much of the state's 45 inches of average annual precipitation occurring over the course of the summer.
During the winter, temperatures can certainly get chilly, especially in upper elevations. Plus, snow is common in those areas, potentially receiving up to 50 inches on various slopes. However, lower areas typically only see an inch or two annually.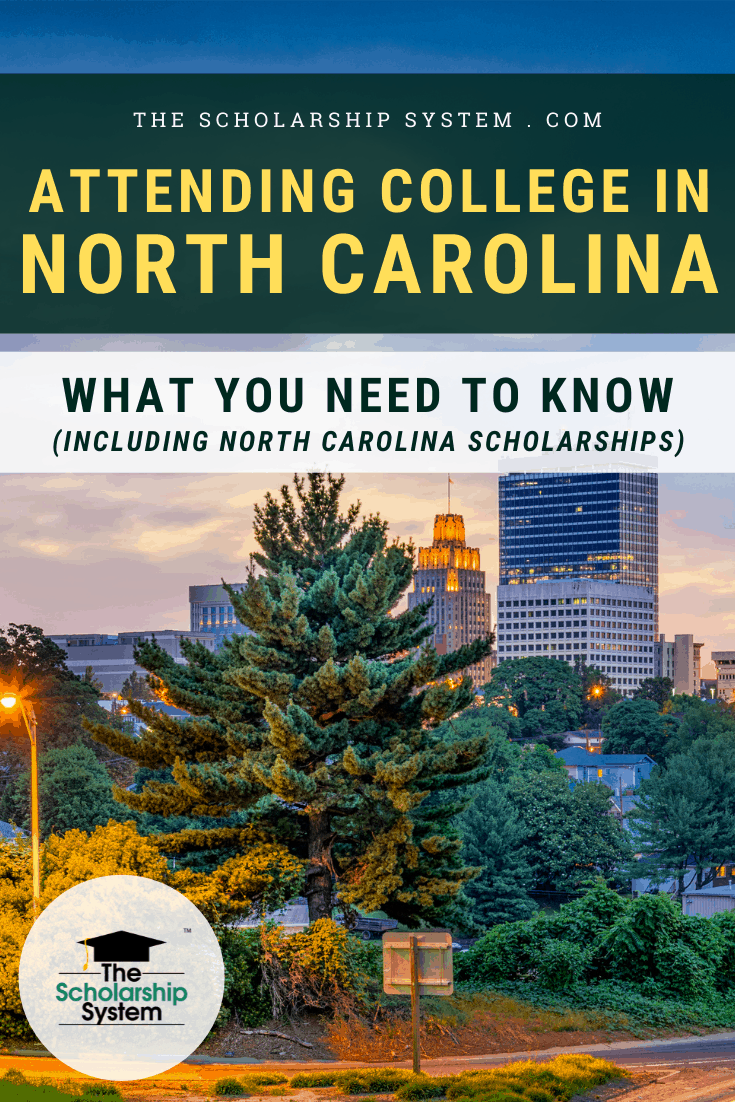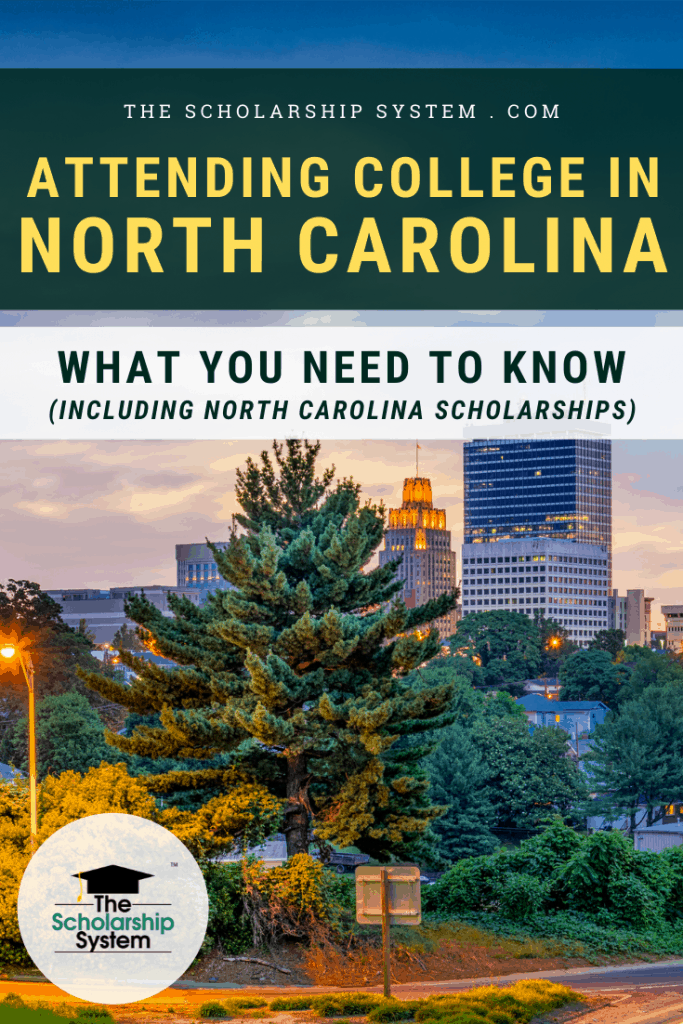 Colleges and Universities in North Carolina
Overall, there are about 179 colleges and universities in North Carolina. In that total are around 95 community colleges in NC, and 84 four-year institutions, giving students plenty of places to look during their college search.
However, going through all of the available schools isn't practical for most. Most students simply don't have time to explore all of the colleges in North Carolina.
Thankfully, finding the best colleges and universities in North Carolina for them is easier if they use the right strategy. If they aren't sure where they should initially focus, here are some tips for narrowing down their options.
College Towns in North Carolina
College towns are cities that offer students everything they need to thrive. Usually, the towns have youthful energy and amenities geared toward younger adults.
While many people would argue that all cities with NC colleges within their borders could qualify, that isn't necessarily the case. For some towns, the school (and its students) is a defining characteristic, causing the community to cater more heavily to those attending classes there.
If your student isn't sure about which colleges in North Carolina could meet their needs, focusing on college towns first can be a smart move. It lets them figure out if the city is a good fit, allowing them to then research colleges in the best area based on their preferences.
Here is a list of North Carolina college towns:
Asheville
Boone
Brevard
Chapel Hill
Elon
Davidson
Durham
Greensboro
Greenville
High Point
Raleigh
Wilmington
Each of those cities brings something to the table, making them good places for all students to start. However, if your student is interested in something different, that's okay. The goal of that list is to give them a spot to begin their search if they are overwhelmed, ensuring they can work their way toward the best college in North Carolina for them with greater ease.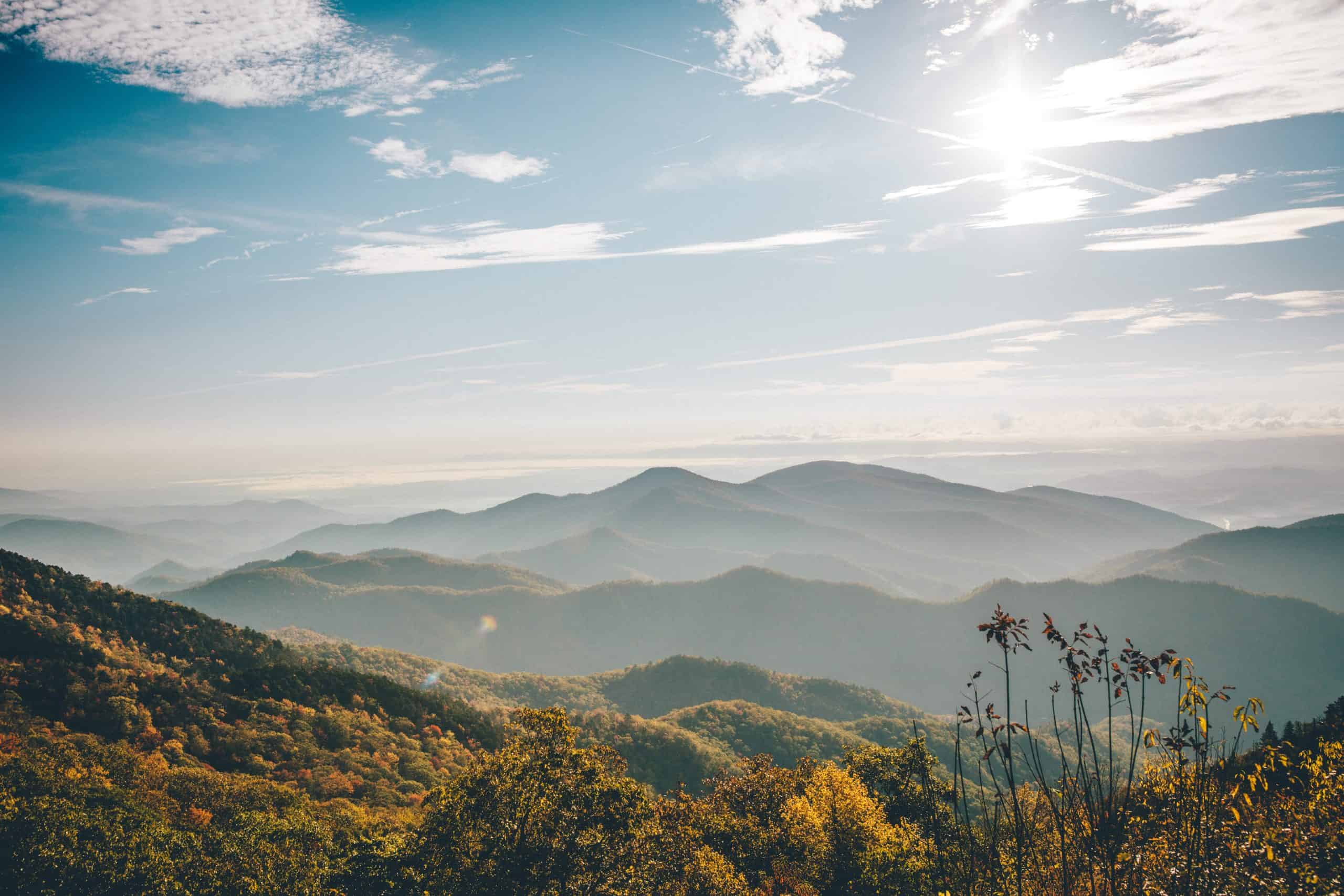 Major North Carolina Colleges and Universities
Another approach students can use to find the best colleges in North Carolina for them is to focus on major colleges and universities first. Each of these schools has a strong reputation while also being incredibly unique. Students can start figuring out what they want out of an institution with greater ease, allowing them to refine the college search as they move through the list.
Ultimately, every school is worth considering. By taking a close look at the top colleges in North Carolina, your student can decide if sending their Common App or application is a wise move or if they have another kind of school in mind.
Here is a list of some good colleges in North Carolina that may have what you're student is after:
Again, this list of the top colleges in North Carolina is simply a starting point. Your student should feel free to explore schools outside of those above, ensuring they find the right option for them.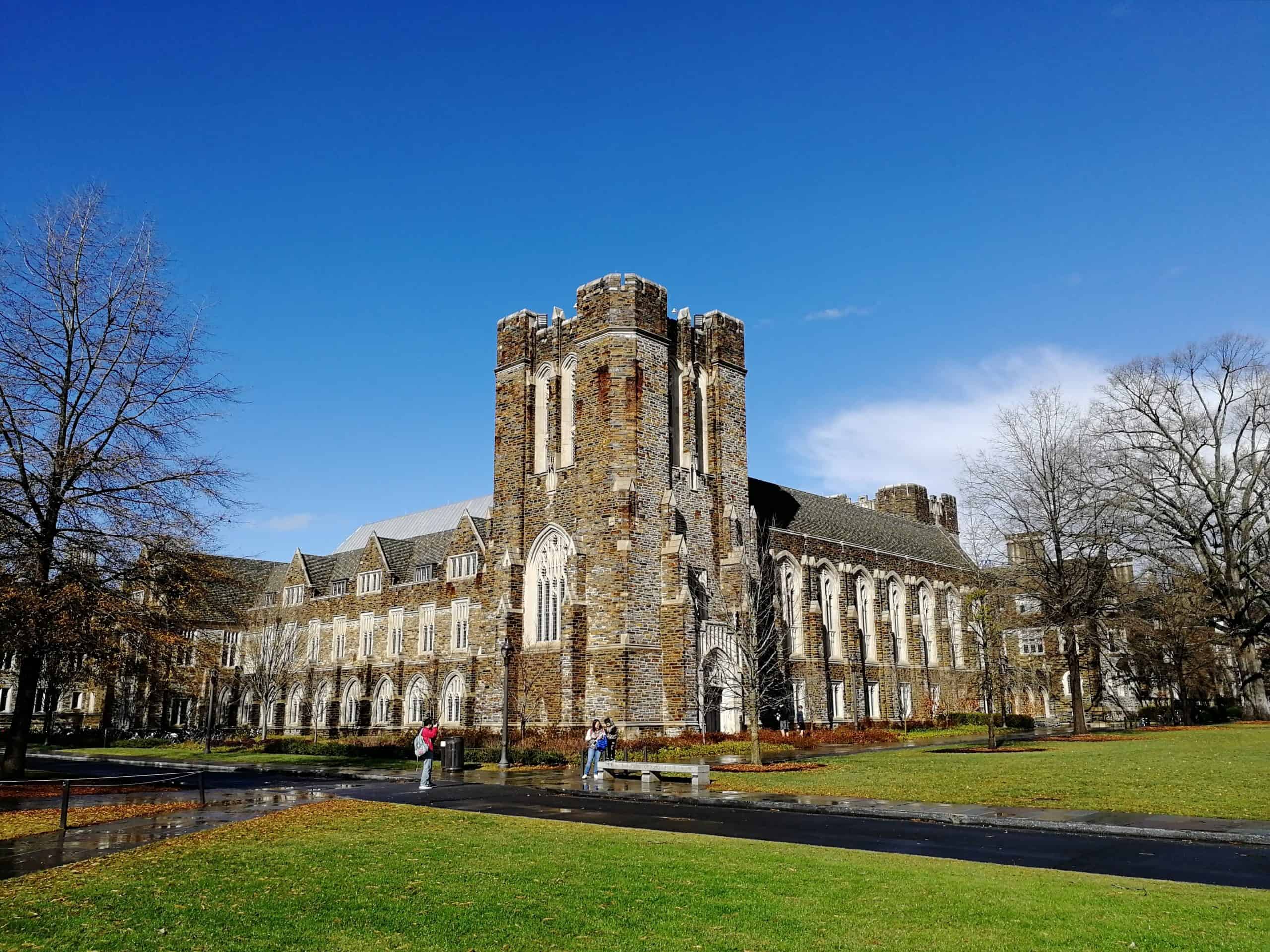 North Carolina Financial Aid
Most students need some level of financial aid to make college affordable. Along with covering tuition, students usually need to pay other costs, including room, board, fees, and more. All of these expenses add up quickly. Luckily, financial aid options like NC state scholarships and grants can make a huge difference.
Every North Carolina scholarship and grant can have its own unique requirements. However, most do require students to be residents of the state. Generally speaking, that means living in the state for at least one calendar year (not just for the purpose of attending college) and having an intention to maintain a permanent residence in the state.
It's important to note that institutional financial aid may not require residency. For example, UNC Charlotte scholarships are only available to students enrolled at the college, but out-of-state students can potentially qualify for many of the awards.
There can be other requirements to navigate as well. As a result, students need to check all of the rules before they apply.
North Carolina College Grants
North Carolina college grants usually work like the federal Pell Grant. Typically, the difference is that the NC grants are offered by the state, while the Pell Grant is a federal program.
Most North Carolina grants will require residency. Some also have other requirements, like majoring in a specific subject or having a financial need.
Here is a list of college grants in North Carolina your student should explore: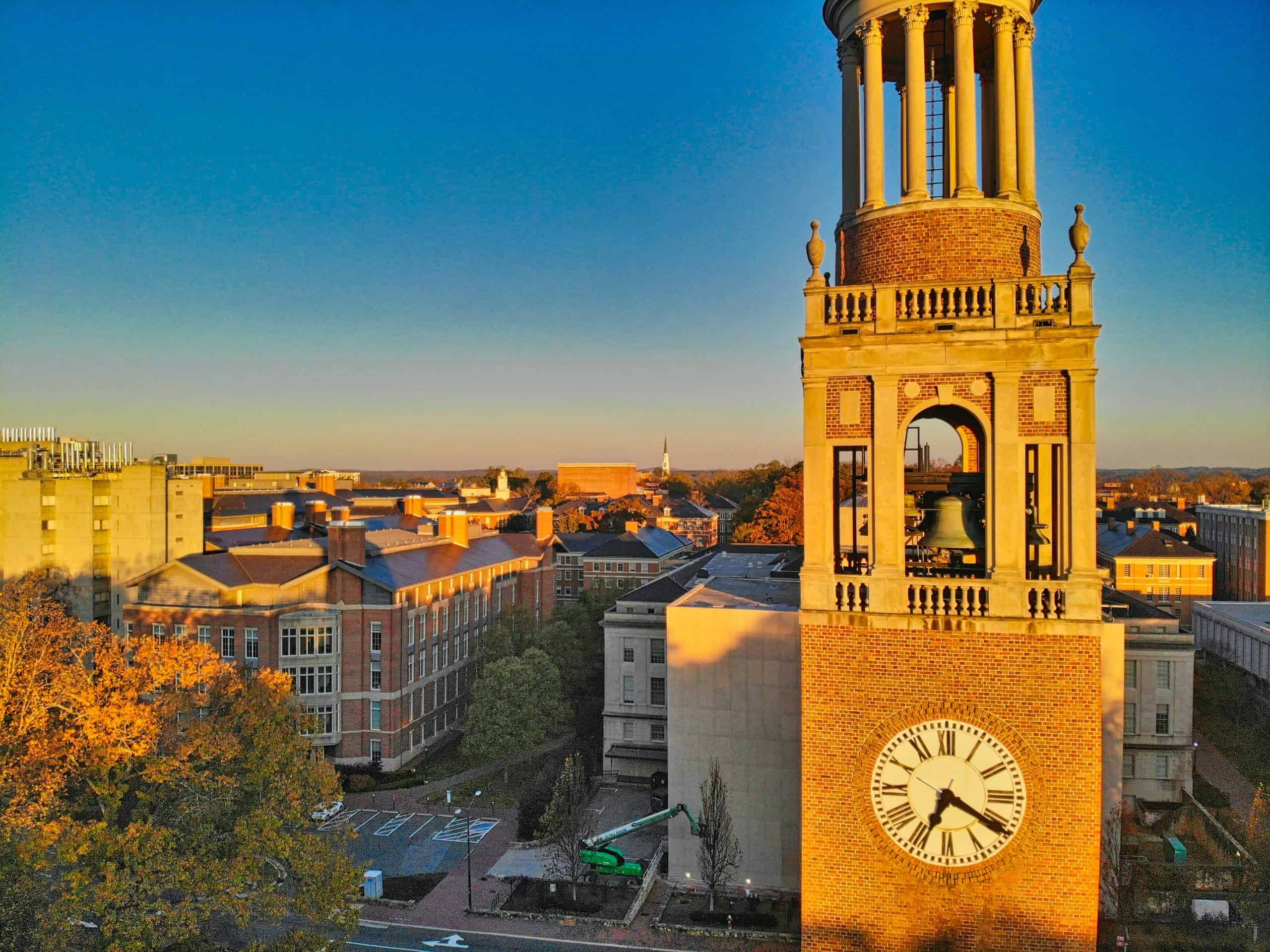 North Carolina Scholarships
With North Carolina scholarships, residency rules may also apply. Additionally, there can be other factors that determine eligibility.
Here are some North Carolina college scholarships your student might want to check out:
If your student plans on attending college in North Carolina, scholarships can make the dream of an affordable education come true. If you and your student want to learn about scholarship eligibility, sign up for our free college scholarship webinar! Head over to http://thescholarshipsystem.com/freewebinar to save your seat today.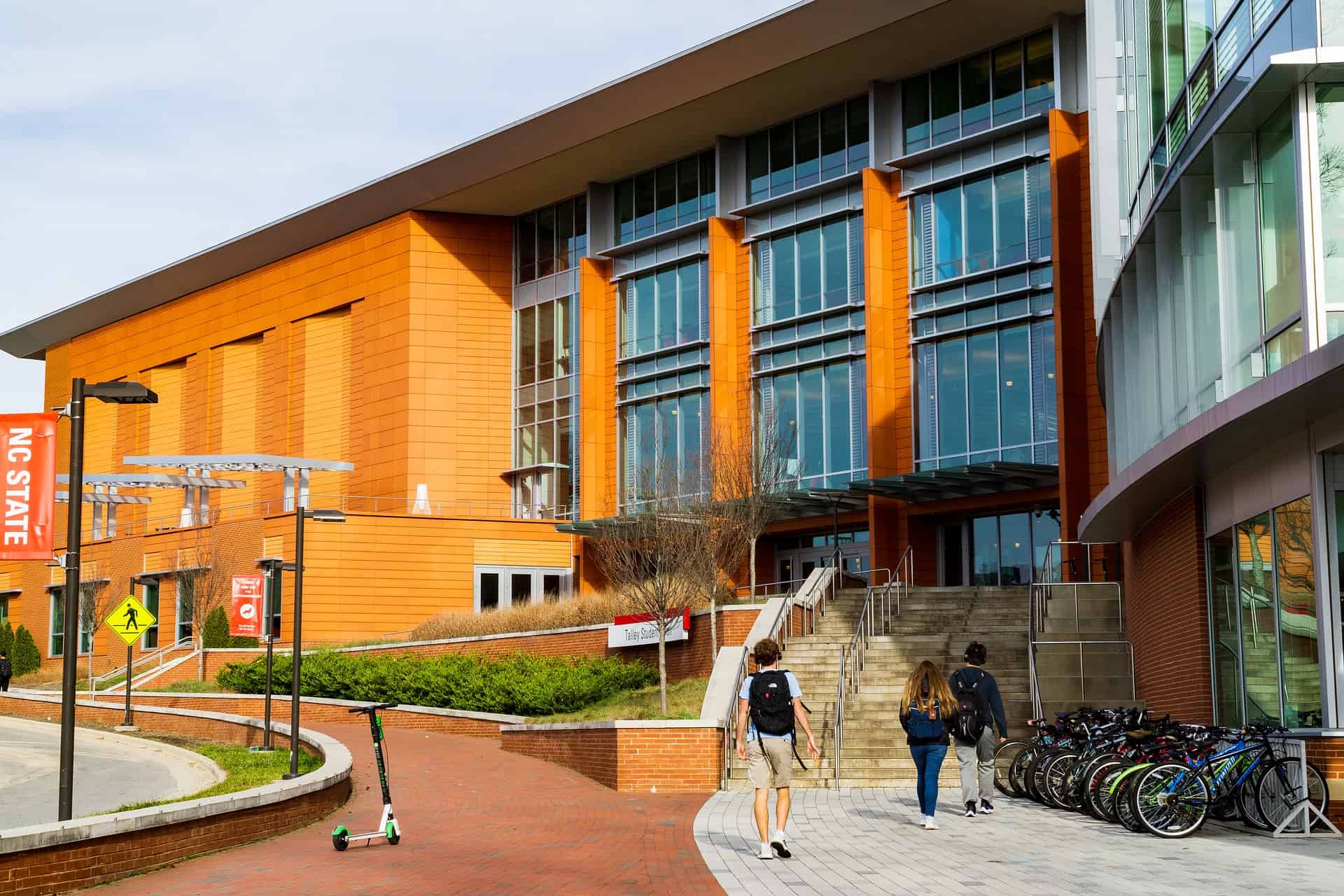 Living and Getting Around in North Carolina
Before your student moves to North Carolina, it's wise to learn a bit about what it's like to live and get around in the state. That way, they can plan for their housing and transportation needs more effectively, ensuring they are fully prepared to thrive once they arrive.
Housing in North Carolina
When it comes to housing costs, North Carolina is more affordable than many other parts of the country. For example, while the national average home value is $298,933, North Carolina has an average of $254,625.
Rents are also competitive in North Carolina. The fair market value for a one-bedroom apartment is $773 per month in NC, while two-bedroom units come in at $919 per month.
Some students may find renting reasonably affordable. However, others may feel more confident by heading to a dorm instead.
Transportation Options
When it comes to transportation, North Carolina has plenty of options. Larger cities have public transit services, as well as ample rideshare drivers.
If your student wants to leave town and travel, they can do so with ease. There are plenty of airports in the state, as well as train services.
Here is a list of major North Carolina airports:
Here is a list of North Carolina Amtrak stations:
Burlington, NC (BNC)
Cary, NC (CYN)
Charlotte, NC (CLT)
Durham, NC (DNC)
Fayetteville, NC (FAY)
Gastonia, NC (GAS)
Greensboro, NC (GRO)
Hamlet, NC (HAM)
High Point, NC (HPT)
Kannapolis, NC (KAN)
Raleigh, NC (RGH)
Rocky Mount, NC (RMT)
Salisbury, NC (SAL)
Selma-Smithfield, NC (SSM)
Southern Pines, NC (SOP)
Wilson, NC (WLN)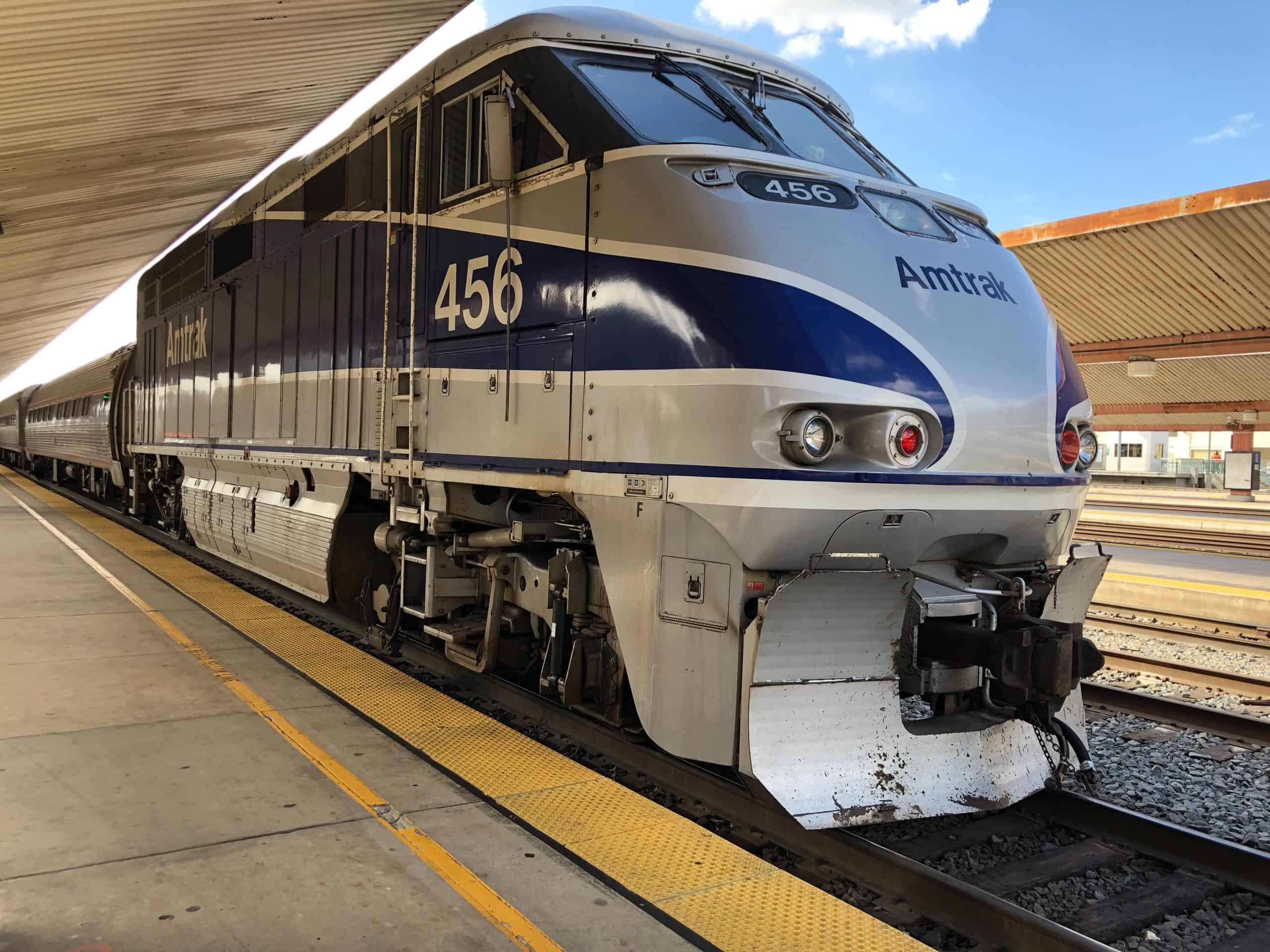 Things to Do in North Carolina
If your student heads to North Carolina, they'll have plenty of options for recreation and exploration. The mountains create ample opportunities for hiking, camping, and trail riding. With the beaches, swimming, surfing, and relaxing in the sun are all options.
Sports fans will also have plenty to do in North Carolina. College sports teams at many universities garner national attention, so students may enjoy heading to those games. Additionally, North Carolina has plenty of professional sports teams and is also home to the NASCAR Hall of Fame.
For indoor fun, heading to one of the many museums might be a great choice. The North Carolina Museum of Natural Sciences is an excellent option, and the North Carolina Museum of Art is easily a must-see.
If your student wants to visit a quirky location, the Asheville Pinball Museum is a great choice. Adventure-seekers might enjoy a trip to Carowinds, a large amusement park brimming with rides.
Making Money in North Carolina
Many students need to earn some cash while they further their education. If your student plans on getting a job, getting a glimpse into the local economy can help them prepare.
Minimum Wage
North Carolina's minimum wage is $7.25 per hour. For tipped employees, the minimum is $2.13 per hour, suggesting that the person receives enough tips to bring them up to the equivalent of $7.25 per hour. If the tips fall short, the employer has to make up the difference.
Student learners participating in special programs can be paid less. However, their pay rate can't drop below 90 percent of the minimum wage, setting their rate at $6.52+ per hour based on the current minimum wage in North Carolina.
Both of those amounts align with the federal minimum wage. Currently, there is no approved legislation set to increase the minimum wage at the federal or state level in North Carolina.
Employment Rates
As of June 2021, the unemployment rate in North Carolina was 4.6 percent. That is more than a full percentage point below the national average at that time, which came in at 5.9 percent.
North Carolina Key Industries
North Carolina has an incredibly diverse economy. When it comes to major industries, information technology has been making significant strides in the area. Additionally, aerospace, defense, automotive, biotechnology, pharmaceuticals, manufacturing, and food processing all have very strong presences.
The tourism and hospitality sector is also big business in North Carolina. While the pandemic did harm that part of the economy, a recovery is underway.
Another area where the state shines is financial services. A wide range of businesses also have corporate headquarters in North Carolina, diversifying the local economy even more.