Updated on March 23rd, 2021
Many students dream of going to college in New York. For some, it's the idea of heading to school in a big city. For others, New York's key industries, association with the arts, and 24/7 lifestyle is what they find appealing. But going to school in New York can be expensive. Without proper planning, it may be hard to pull off.
If you and your student want to learn more about finding New York scholarships, sign up for our free college scholarship webinar! Head over to https://thescholarshipsystem.com/freewebinar to reserve your spot today.
Luckily, by learning more about what it's like to attend college in New York, it's possible to prepare for the future. If your student wants to become a New York student, here's what you and they need to know.

About New York
While most people picture New York City when they think of New York, there's more to the Empire State than the Big Apple. Along with NYC, there are other big cities and plenty of smaller towns. There's an option to suit nearly anyone's tastes, including students who want to attend college in New York.
The state is also the home of breathtaking landscapes brimming with colors that shift with the seasons. It's where natural wonders like the magnificent Niagara Falls and the Adirondack Mountains are found, making it a mecca for outdoor enthusiasts.
Overall, the climate is relatively moderate. The average temperature statewide is actually 44.5°F, but it can get quite warm during the spring and summer months. But, since colder temperatures are also possible, that means those who like in New York often get a chance to enjoy snow in the winter, which many people enjoy.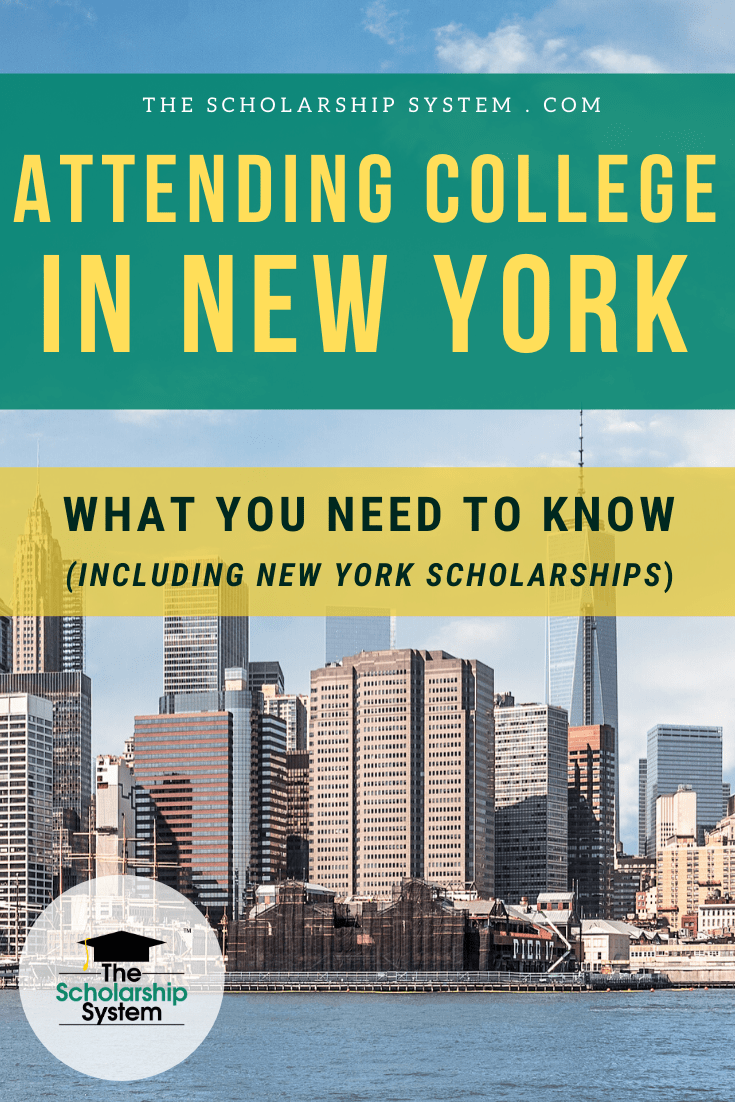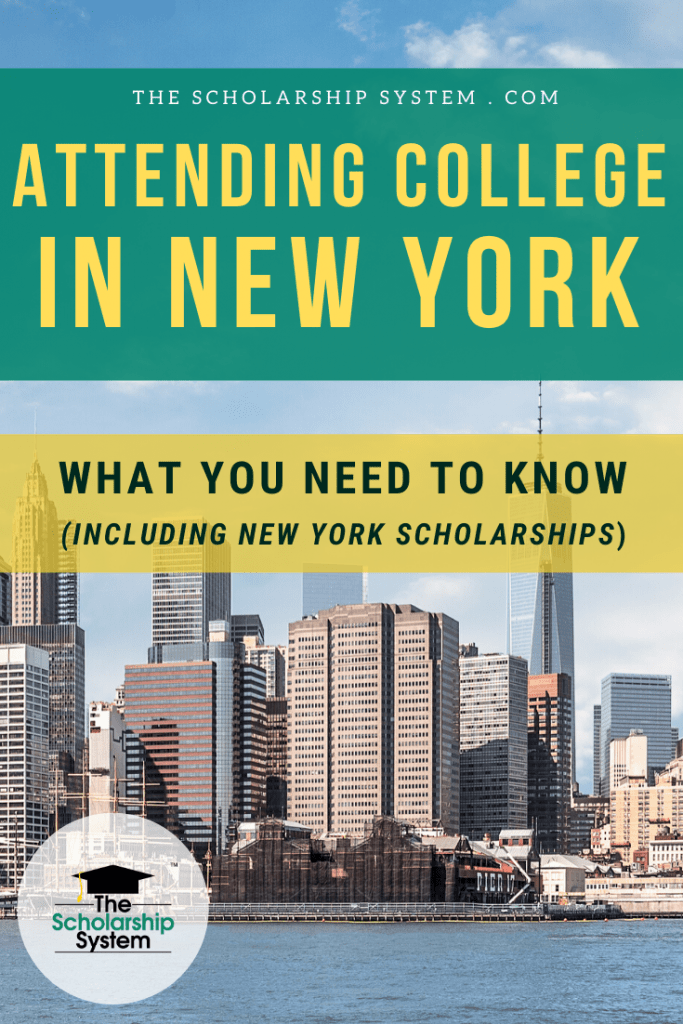 Colleges and Universities in New York
The state of New York is home to over 400 different colleges, universities, trade schools, and vocational schools. That gives aspiring New York students plenty of options, ensuring that they can find the right one based on their needs and preferences.
However, it can be a bit daunting to examine every one, especially since many of the schools offer something incredibly unique, which can make them hard to compare. But that doesn't mean it isn't possible to choose the best New York university or college for them.
If your student is struggling to settle on a college in New York, here's some information that can help.
College Towns in New York
Certain cities are at least partially known for the college or university. At times, this means major institutions in big cities. In others, it involves smaller colleges in quieter towns.
Usually, when a city becomes a college town, it tends to have a youthful vibe. Plus, amenities that college students need are generally widely available.
Here are just some of the New York college towns:
Aurora
Binghamton
Buffalo
Canton
Clinton
Cortland
Fredonia
Geneseo
Ithaca
Oneonta
Oswego
Plattsburg
Potsdam
Rochester
Syracuse
Troy
Of course, these aren't the only cities where your student can find an amazing New York college. However, if your student doesn't know where to begin their search, they are excellent places to start exploring as they launch their college search.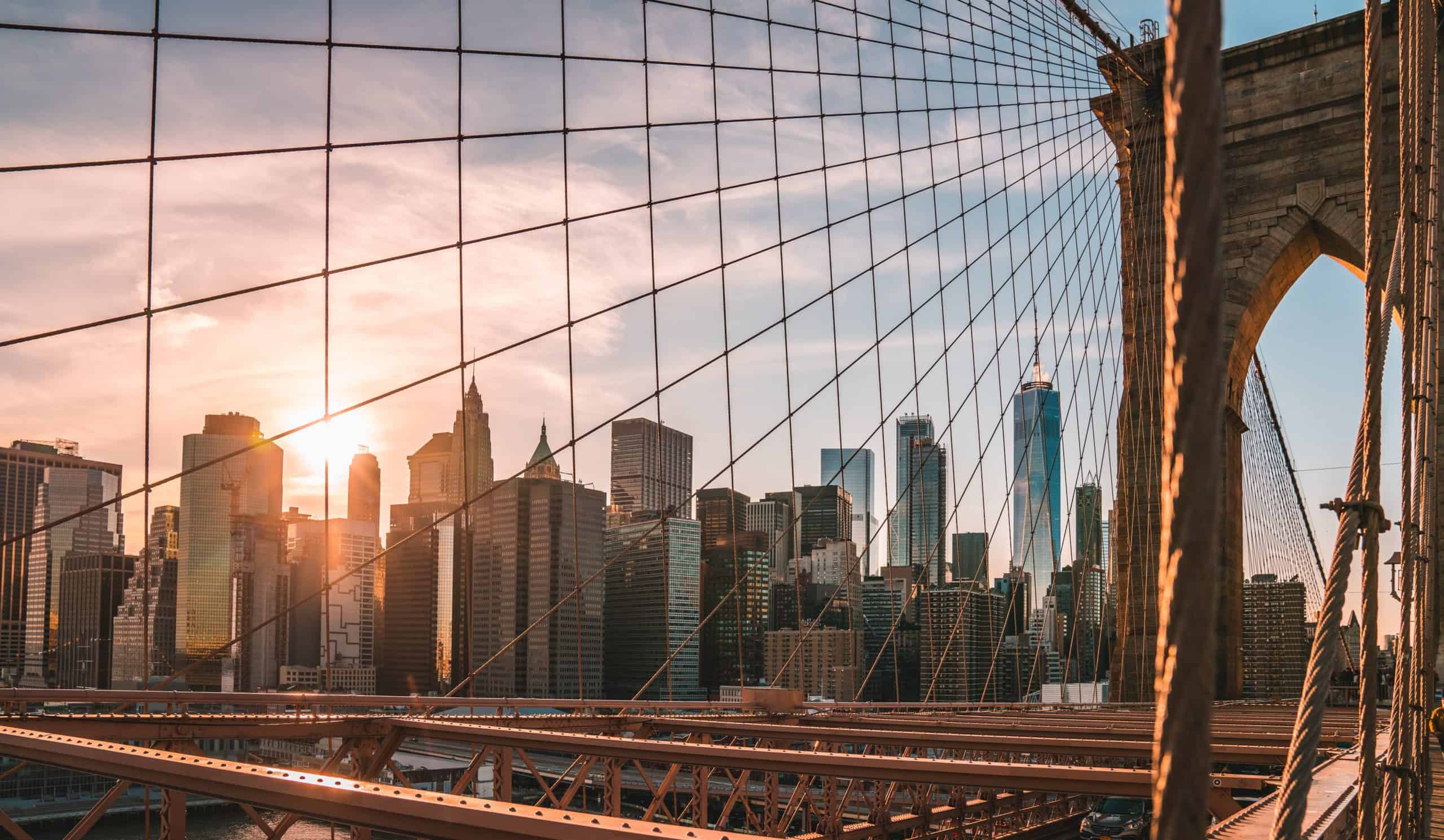 Major New York Colleges and Universities
While New York has hundreds of stellar schools, certain colleges and universities are definitely better known than their counterparts. At times, a school gains notoriety because it's considered one of the best universities in New York overall. However, other factors can also come into play, the like size of the student body, the school's culture, or how successful the sports teams are at that university.
Nearly every school offers something unique, which is why students who want to attend college in New York should take some time to explore their options early in the process. That way, as they wrap up their Common App or get ready to apply directly, they can focus on schools where they can envision themselves as a student.
If your student isn't sure where to begin, here's an overview of some of the major public and private colleges in New York:
But these are only some of the amazing options. Your student may discover others that they consider to be the best colleges in New York. Ultimately, your student has to find a school that meets their needs, and that may include one that isn't on the list above.
New York Financial Aid
Many students need financial aid in order to go to college. To put it simply, paying for school expenses out of pocket isn't a viable option for most. Luckily, finding options like New York scholarships and New York college grants is fairly simple.
Typically, a student has to qualify as a resident of the state of New York to be eligible for state-based financial aid and in-state tuition rates. When that's the case, out-of-state students have to plan ahead. Usually, going to school in-state isn't enough to establish residency, so they can't wait until they are heading to college if they want to qualify.
To become a resident of the state of New York, students must live in the state for at least a year prior to the first day of class. Additionally, they have to intend to stay in New York after graduating.
Additionally, students usually need to fill out and submit their FAFSA before they can apply for additional New York financial aid, like state-provided grants. However, for New York scholarships, a completed FAFSA might not be necessary.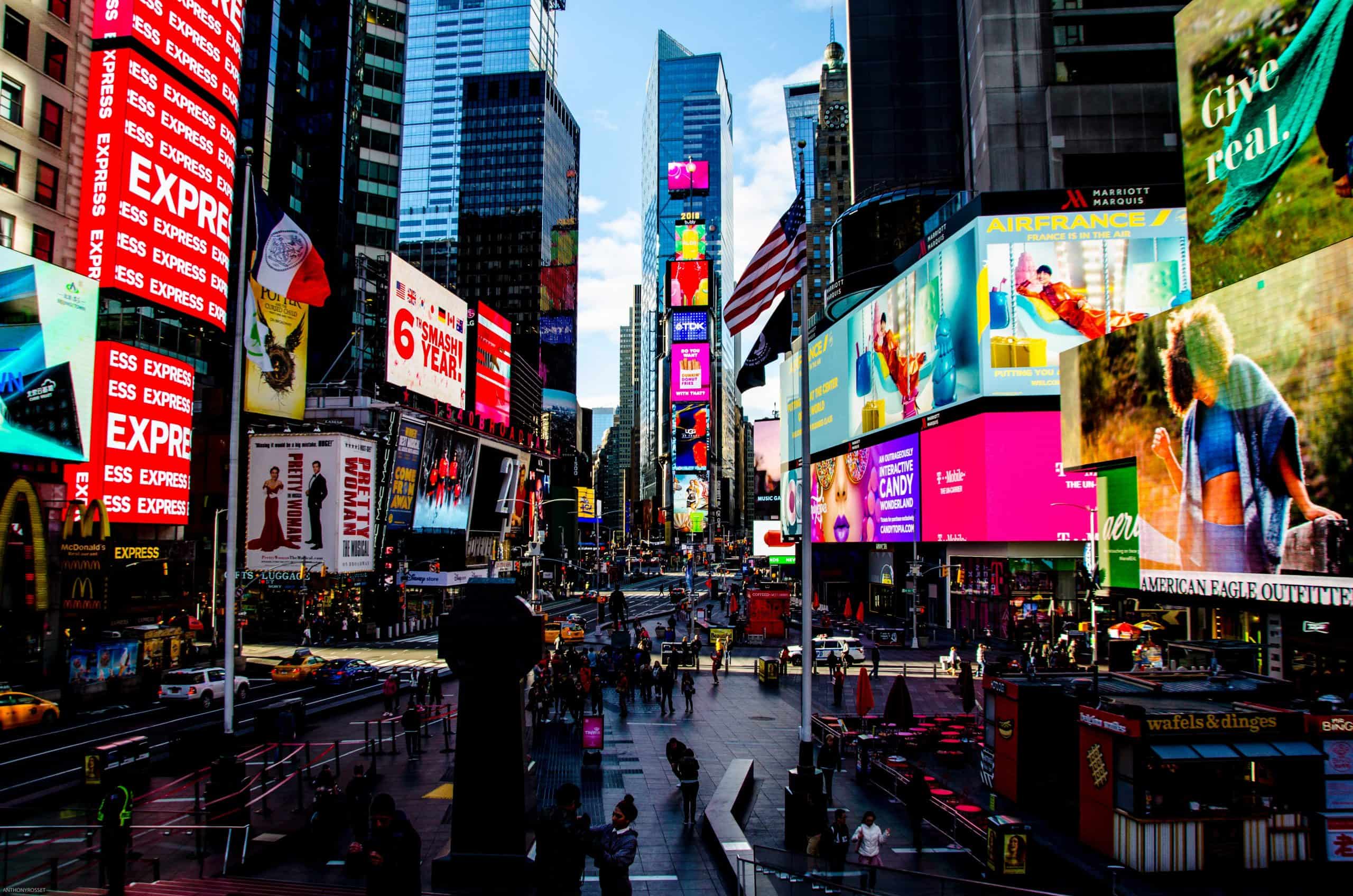 New York College Grants
New York does have a few grant programs that help New York students afford college. These are separate from federal college grants, like the Pell Grant. The funds are only available to qualifying New York students.
Every grant has different requirements, though residency is usually a must across the board. Certain students – including some who qualify as New York residents – might not be eligible for any, while others may have access to several. Students need to review the requirements carefully. That way, they can determine whether applying is worth their time.
Here's a list of New York college grants that students can access:
New York Scholarships
Along with grants, students can explore New York scholarships to make college more affordable. There are quite a few offered by the state of New York, including:
Many schools also offer institutional scholarships. Each institution controls the requirements for their scholarship programs. If your student has narrowed down their list of preferred colleges and universities, it's wise for them to explore the financial aid sections of the website to learn more about what may be available through each school.
Living and Getting Around in New York
While most college students spend a decent amount of time on-campus, that doesn't mean they never leave. Some choose to live somewhere other than the dorms, for example. Plus, nearly all students are going to take a little time to explore their new city.
If your student wants to make sure that they are fully prepared to live and get around in New York, here's what they need to know.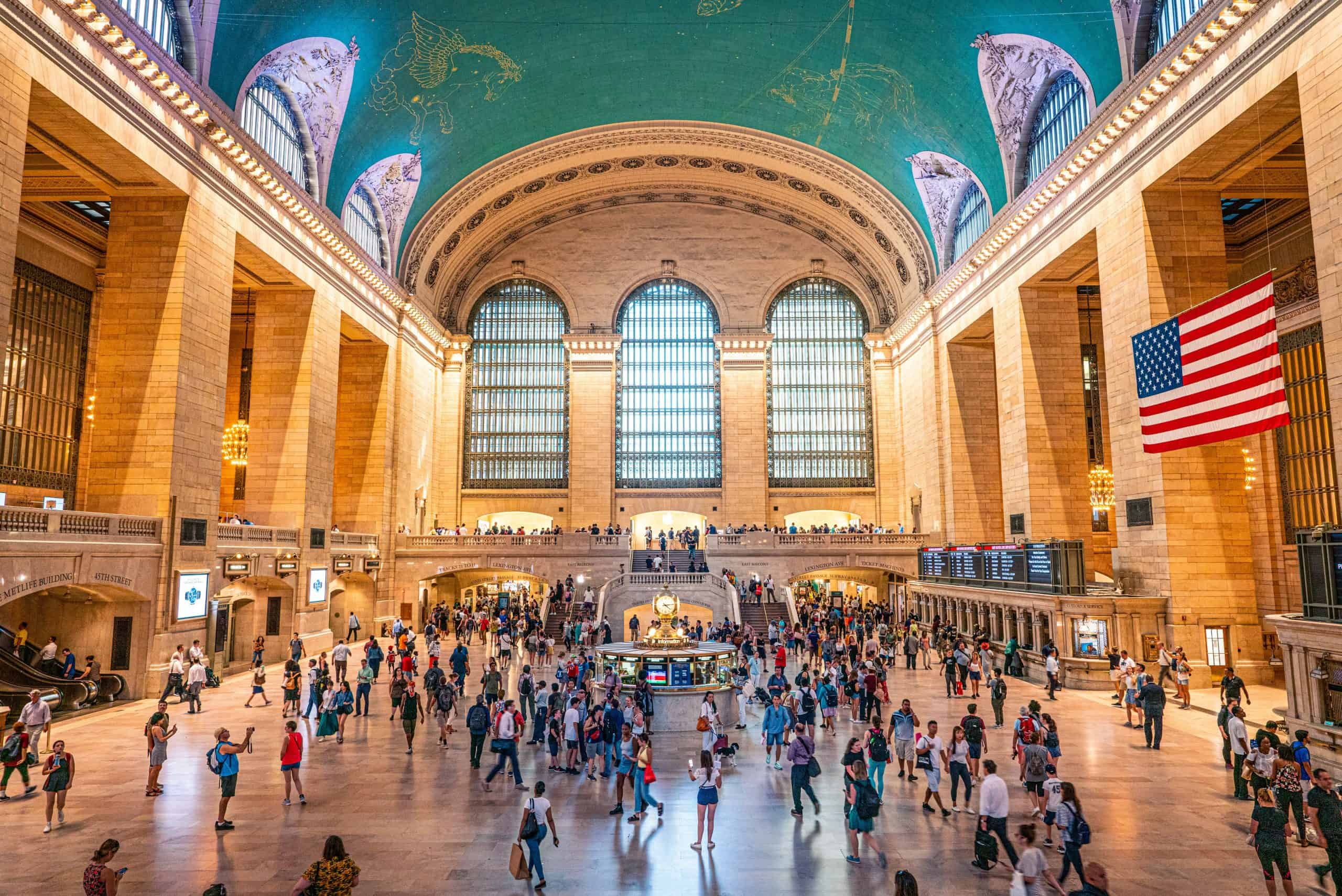 Housing in New York
It's no secret that housing in many parts of New York is expensive. The real estate market is strong in many portions of the state. As a result, the median home value comes in at just over $327,000, and that figure is expected to keep going up in the coming years.
Rental prices are also quite high. The median rent list price comes in at $3,200 a month. That's substantially higher than the national average and may make it impossible for some students to get a place on their own. For many, the price tag makes the cost of living in a dorm seem incredibly reasonable by comparison or at least makes it clear that having a roommate is probably a necessity.
Transportation Options
It's typically pretty easy to get around New York. Many of the cities are very walkable and have robust public transportation systems.
If your student needs to head to another city or out of state, they also have a slew of options available. There are plenty of airports and Amtrak train stations around, ensuring they can travel by land or air to nearly any other part of the state or country.
Here's a list of all of the main New York airports:
If your student prefers trains, they can head to any of these New York Amtrak stations:
Albany, NY (ABA)
Albany Intl Airport
Rensselaer, NY (ALB)
Amsterdam, NY (AMS)
Buffalo, NY (BFX)
Exchange Street Station
Depew, NY (BUF)
Depew Station
Cortland, NY (CNS)
State University of New York
Corning, NY (CNY)
Canton, NY (CTS)
State University of New York
Elmira, NY (EMA)
Fredonia, NY (FDN)
State University of New York
Ithaca, NY (ITH)
Jamestown, NY (JMN)
Lake Placid, NY (LPA)
Olympic Center Visitors Bureau
Niagara Falls, NY (NFL)
New Rochelle, NY (NRO)
Syracuse, NY (NYF)
New York, NY (NYP)
Penn Station
Plattsburgh, NY (PLB)
Poughkeepsie, NY (POU)
Paul Smiths, NY (PSI)
Paul Smith's College
Potsdam, NY (PTU)
Clarkson University
Potsdam, NY (PTY)
State University of New York
Rochester, NY (ROB)
Bus Terminal
Rochester, NY (ROC)
Louise M. Slaughter Station
Saratoga Springs, NY (SAR)
Schenectady, NY (SDY)
Syracuse, NY (SYA)
Syracuse Hancock Airport
Syracuse, NY (SYR)
Regional Transportation Center
Utica, NY (UCA)
Watertown, NY (WRT)
Westport, NY (WSP)
Yonkers, NY (YNY)
Things to Do in New York
Maintaining school-life balance is critical for students. Every so often, heading out and about is a good idea. Exploring one of the amazing things to do in New York can help them keep their stress levels down, so it should be encouraged.
There's something for essentially everyone in New York. If they are outdoor enthusiasts, they may enjoy a trip to Niagara Falls, the Adirondacks, Thousand Islands, Finger Lakes, or even Central Park. If they prefer history, a trip to the George Eastman House, Statue of Liberty, or Governor Island might be more their speed.
Students who adore art and theatre also have plenty of options. New York City's famed Broadway shows are often considered must-sees, as well as many of the performances that make their way to Lincoln Center. Plus, the number of art museums and galleries across the state is almost overwhelming.
Sports lovers can also rejoice. New York has every kind of major professional sports team, including MLB, MLS, NBA, NFL, and NHL. Plus, New York City regularly hosts UFC matches, giving students who enjoy MMA an option.
And, of course, for a quintessential experience, there's always Coney Island. If your student is a child at heart, it's definitely a must-visit.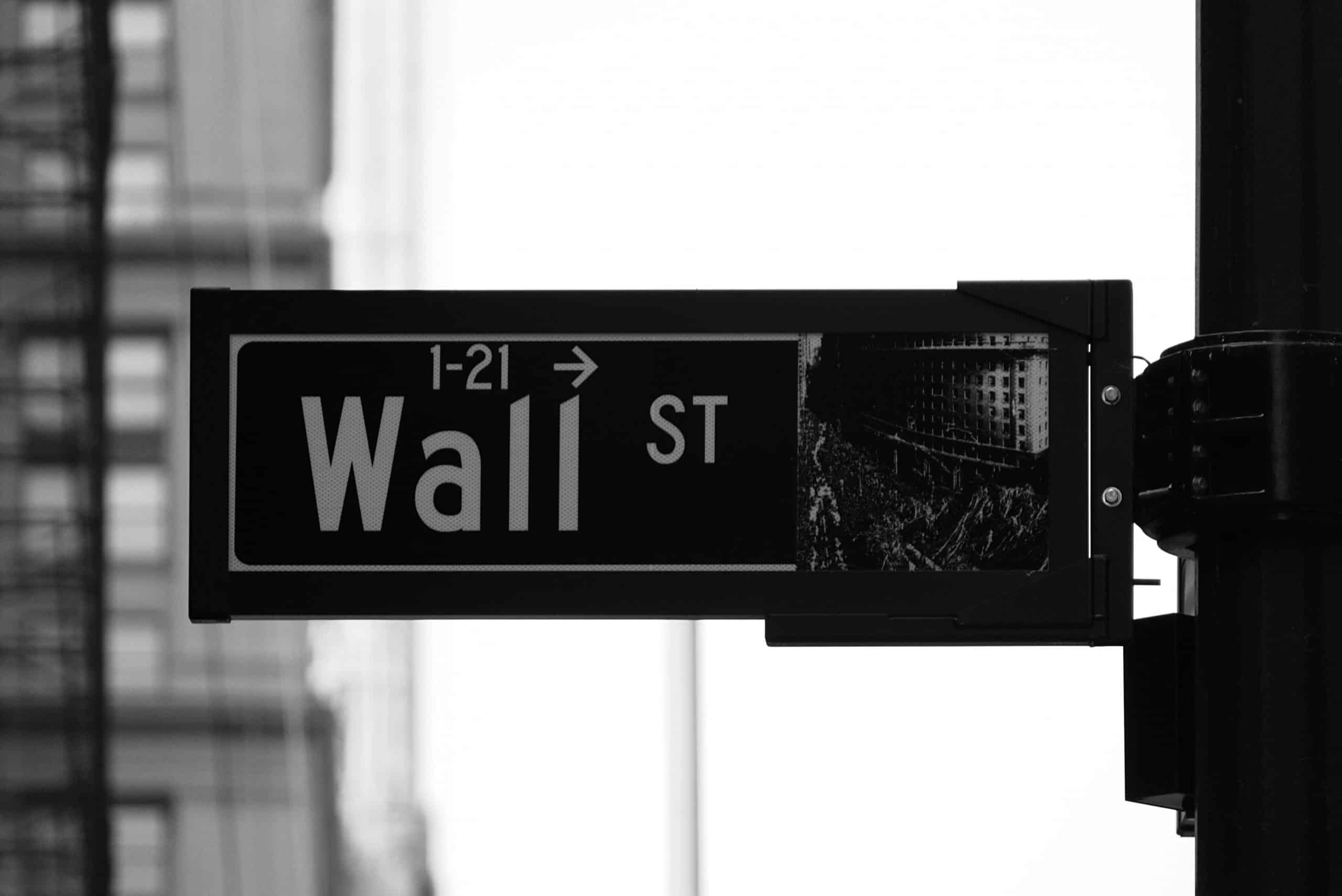 Making Money in New York
If your student is like many, they will need to bring in some income while they attend classes. If that's the case, it's a good idea to take a look at a few factors as they decide on a New York college.
Minimum Wage
While the federal minimum wage is $7.25 an hour, New York state doesn't have a minimum below $11.80 (and that number will actually go up to $12.50 at the end of 2020). Some cities mandate higher pay, too. In New York City, it's $15.00 per hour. For Nassau, Suffolk, and Westchester counties, the minimum is set at $13.00 per hour.
However, there are different minimums for hospitality-tipped workers. In New York City, employers only have to pay tipped workers $10.00 to $12.50 per hour as a cash wage, depending on the nature of the work. The rates are $8.65 to $10.85 per hour for Long Island and Westchester counties, while the rest of the state has tipped worker minimums of $7.85 to $9.85 per hour.
Employment Rates
As of February 2020, the unemployment rate in New York was 3.7 percent. That was slightly higher than the national average for that period, which came in at 3.5 percent.
New York Key Industries
New York is known for a wide variety of industries. New York City's Wall Street makes the financial connection particularly strong, even for those who aren't familiar with the area.
The high population also means that healthcare and social services are major industries. Additionally, sectors like sales, food services, and transportation are also increasingly strong.
If you and your student want to learn more about finding New York scholarships, sign up for our free college scholarship webinar! Head over to https://thescholarshipsystem.com/freewebinar to reserve your spot today.