Updated on May 1st, 2023
Higher education is receiving a big push in Texas. According to the Texas Higher Education board, "by 2030, 60 percent of Texans ages 25-34 will have a certificate or degree." That renewed focus isn't just outstanding for Texas residents; it's good for all students who may want to study in the state.
For many students, the idea of going to college in Texas is the dream. But figuring out where to go and whether the state is actually the right fit can be challenging. The best college in Texas for one student might not be ideal for another. A student may think they understand the Texas lifestyle, only to discover later that they were a bit off base.
Additionally, students who want to attend college in Texas need a plan to cover the expense. While the cost of living in Texas is lower than in many other states, certain cities and schools can come with hefty price tags.

When it comes to paying for college in Texas, scholarships can make any school more affordable. If you and your student want to learn more about finding scholarships for students in Texas, sign up for our free college scholarship webinar! Take a trip over to http://thescholarshipsystem.com/freewebinar to reserve your spot today.
Luckily, by exploring what Texas and its colleges have to offer, your student can prepare. If your student has their heart set on one of the best universities in Texas or the state in general, here's what they need to know about furthering their education in the Lone Star State.
About Texas
Texas brings a lot to the table. The Lone Star State is bigger than many countries, offering up a mix of massive cities, small towns, and open spaces. As a result, Texas is often more diverse than some people would expect.
Overall, the average temperature in Texas can vary significantly. In the warmer months, 88°F is pretty common for a high, though certain cities and counties can certainly get hotter. However, on the coldest days, lows can reach 39°F on average.
The climate can also range from muggy to semi-arid. While Dallas can have humid summers, Northern parts of the state are drought-prone. Plus, parts of Texas near the New Mexico border regularly get snow, a fact some people find surprising.
There's also a section of Texas that's tornado-prone. Its nickname is Tornado Alley, a moniker that's well earned.
If your student has temperature preferences, it's wise for them to explore the averages in the cities they may call home. That way, they know what the weather might have in store.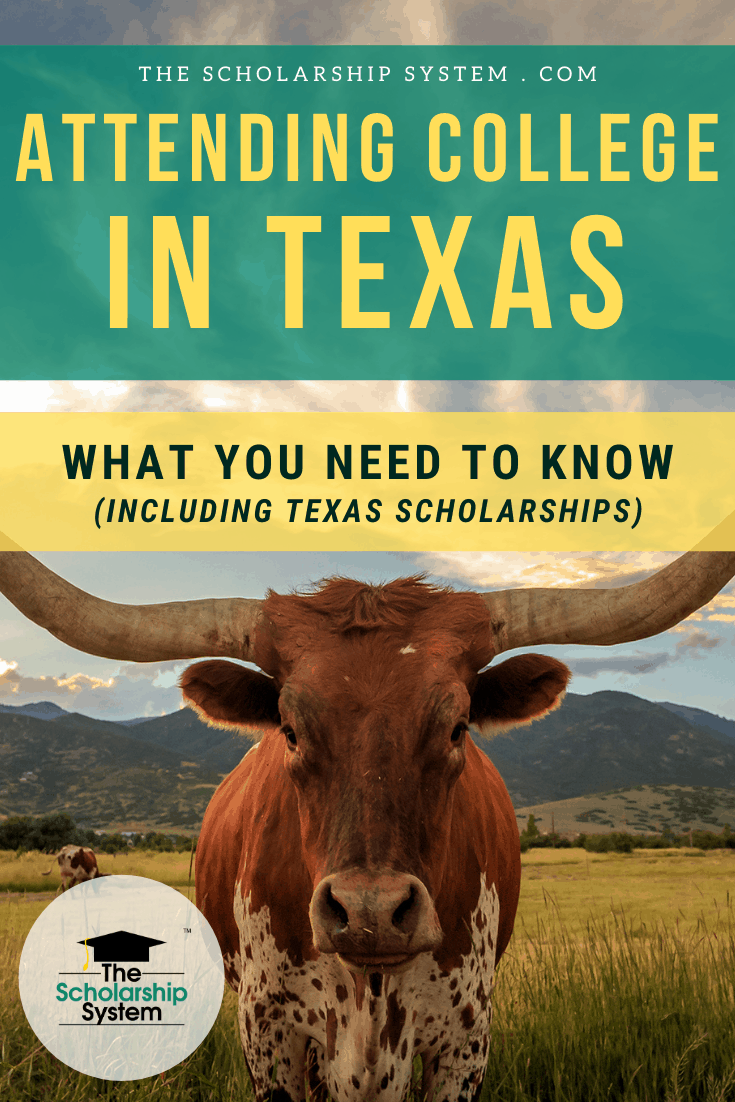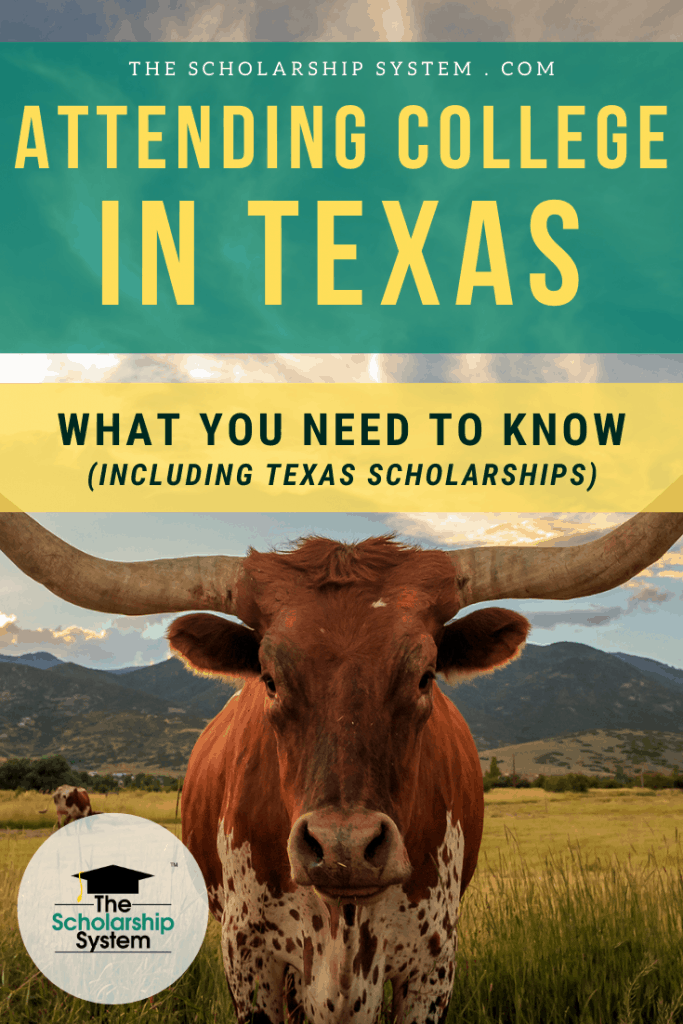 Colleges and Universities in Texas
Overall, there are more than 450 colleges, universities, and technical schools spread across Texas. This gives aspiring Texas students a slew of options. There's a good chance that at least a few will be solid fits, making it possible for nearly any student to select one that meets their needs.
However, this also means that narrowing down the list isn't easy. In the end, every student who heads to the Lone Star State has to select one college in Texas to attend. Since each one offers something different, it can take some time to get a list pared down to something reasonable.
Luckily, students can find a great match with a bit of effort. If your student wants to choose the best college in Texas for them, here's some helpful information.
College Towns in Texas
While nearly all Texas cities – and many of the smaller towns – have at least one college or university, not all of them are "college towns." Usually, to be considered a college town, the city needs to have a youthful feel and offer amenities geared toward students.
At times, focusing on college towns can help students narrow down their options. These areas may have a higher quality of life for those attending classes, so they can be good starting points for a college search.
Here's a list of Texas college towns:
Abilene
Amarillo
Arlington
Austin
Canyon
College Station
Commerce
Denton
Galveston
Killeen
Laredo
Lubbock
McAllen
Richardson
San Marcos
Stephenville
Texarkana
Tyler
University Park
Waco
Wichita Falls
Each of the cities above has something different to offer. However, they aren't the only cities that have colleges or universities within their boundaries. Instead, those listed above tend to have a substantial focus on their higher education institutions.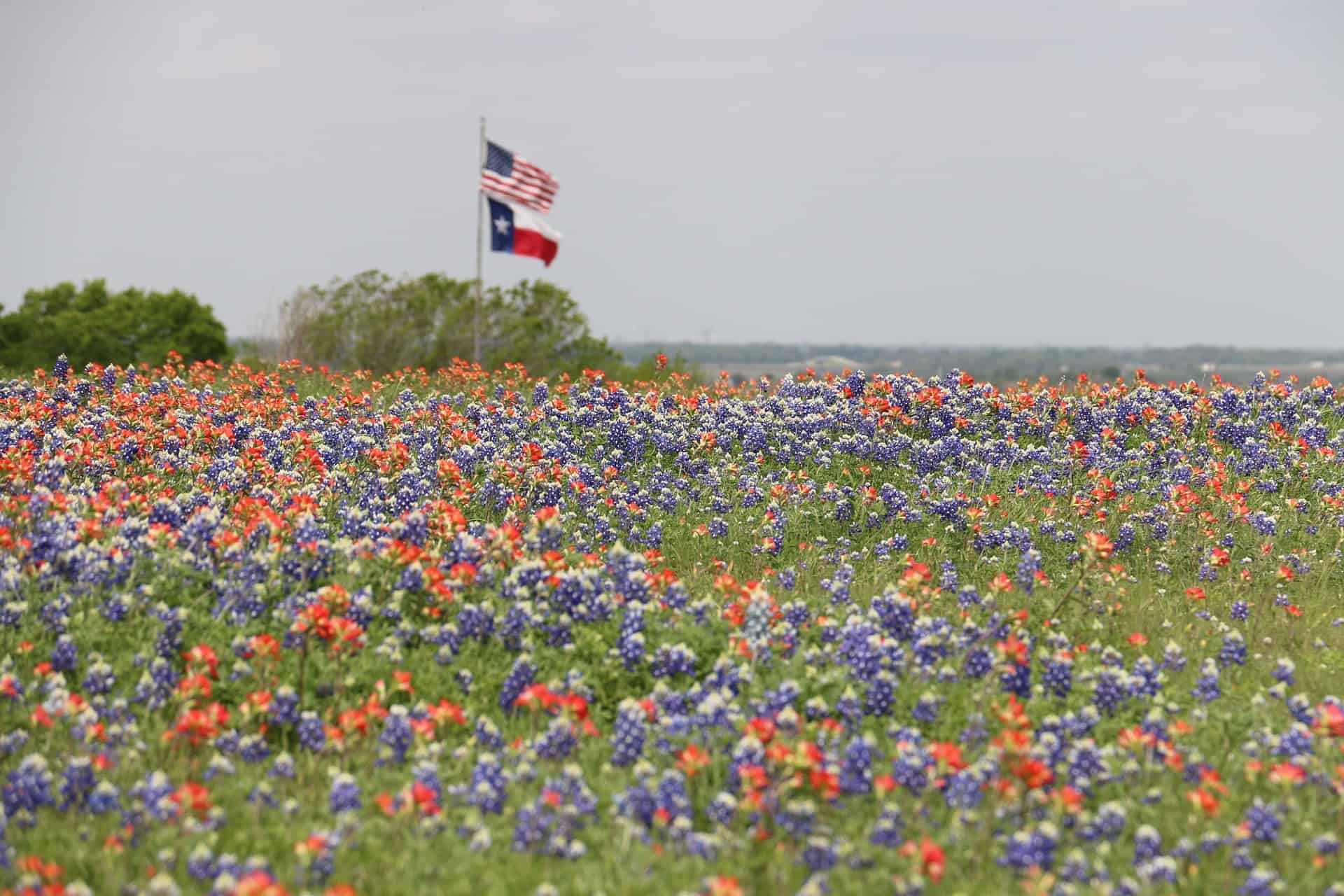 Major Texas Colleges and Universities
Texas is brimming with colleges and universities, so including a full list of every option would leave most students completely overwhelmed. As a result, if your student is trying to narrow down their list, it may be wise to start their search with major schools.
A major college or university is typically well-known, though why they are widely recognized can vary. Some have standout academic programs, while others have stellar sports teams. Some may have acclaim for their research, while others offer an exceptional culture or unique degree paths.
It's important to recognize that every school shines in certain areas and not in others. That's why students need to explore, ensuring that when the day comes to turn in their Common App or apply directly, they know where to send that application.
If your student wants to go to college in Texas but doesn't know where to start their search, here's a list of major schools in the Lone Star State:
Of course, that's just a tiny fraction of the amazing colleges in Texas. There's a good chance your student will consider other options, and that's alright. The goal is to help them launch their research journey, allowing them to figure out which is the best university in Texas for them.
Depending on their goals, they may want to focus on the best business schools in Texas or the best engineering schools in Texas, for example. That way, when they apply for college in Texas, they are focusing on schools that genuinely meet their unique needs.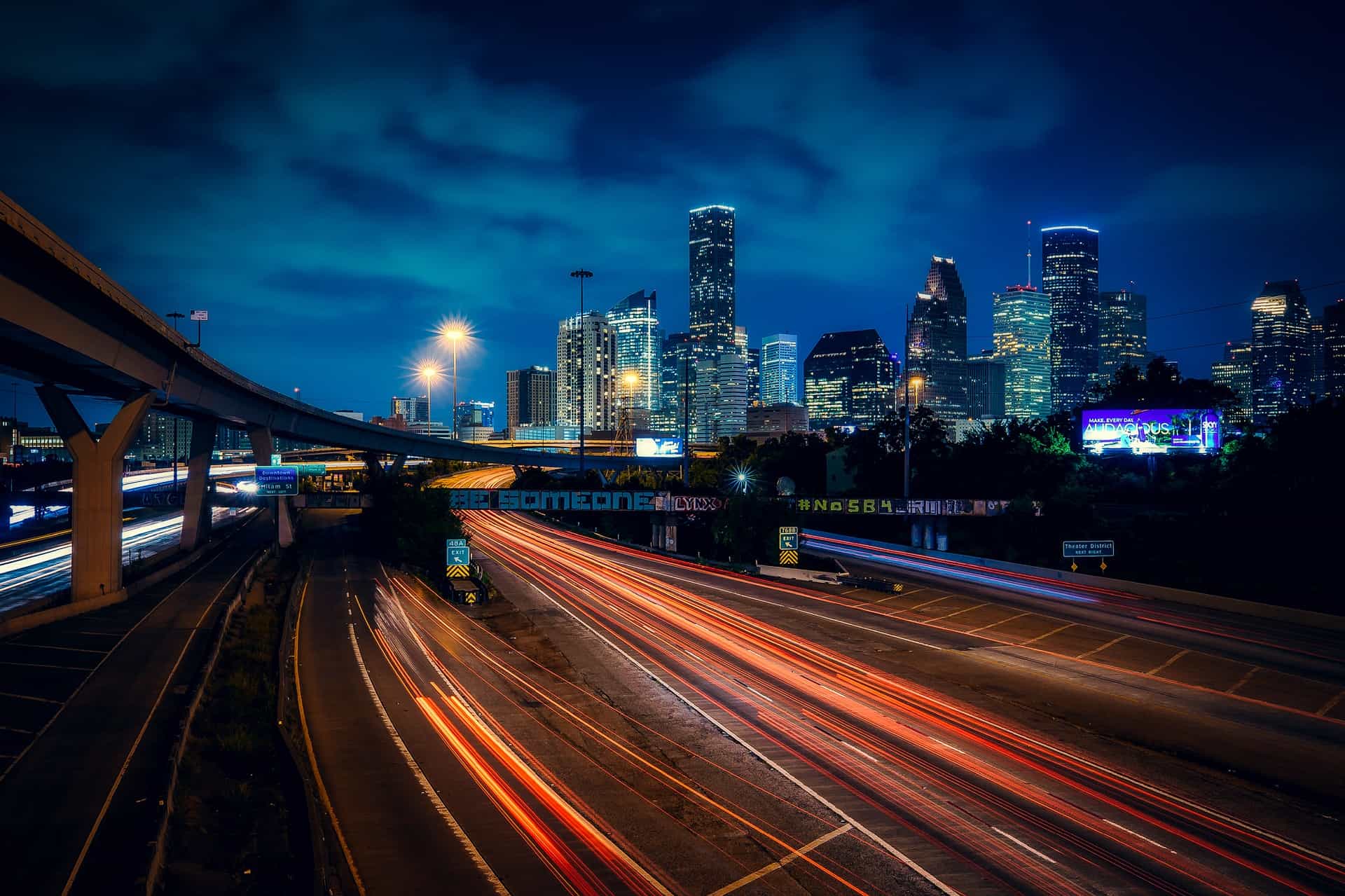 Texas Financial Aid
For many students, financial aid is a crucial part of the equation. Many students can't handle every college expense out of pocket; it just isn't an option.
Whether your student qualifies for state-based aid may depend on a few factors, the biggest of which is their state of residency. Many Texas grants and scholarships require the student to be a resident of the Lone Star State.
Generally, a student has to live in Texas for 12 consecutive months and establish a domicile. This can't be accomplished simply by going to college there.
Additionally, state-based aid – typically grants, though also some scholarships – usually relies on data from your student's FAFSA. However, students may also need to complete the Texas Application for State Financial Aid (TASFA).
For other scholarships, your student may need to complete a separate application. However, if the scholarship is need-based, they may need to provide information similar to what's listed in their FAFSA.
Texas College Grants
Texas does have a few college grant programs that help make college affordable. These are separate from federal grants, like the Pell Grant, and are usually limited to Texas college students who meet the residency requirements.
It's important to note that eligibility is determined at the program level, though residency is almost universally a must-have. Beyond that, there may be enrollment, financial need, or other restrictions that determine whether a student may qualify.
Here is a list of Texas grants for college students that are worth exploring: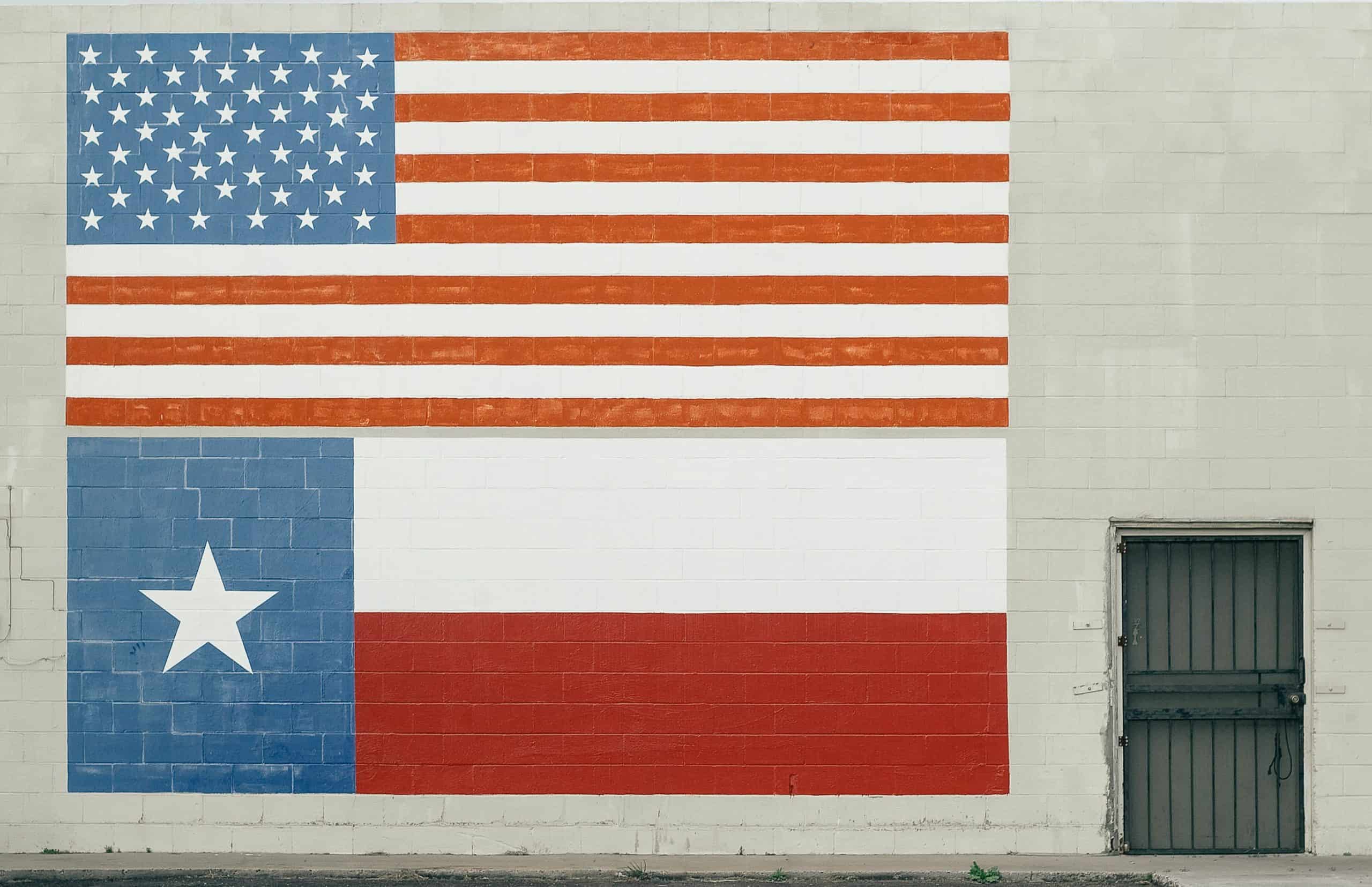 Texas Scholarships
Beyond grants, Texas scholarship programs may be available. These can make school more affordable, reducing the need to pay expenses out-of-pocket.
Like grants, eligibility requirements can vary. With that in mind, here are some options available in the Lone Star State:
It's important to note that individual colleges and universities may also have institutional scholarships. These are only available to students attending that specific school, though other eligibility requirements can vary. Students can learn more about these options by heading to the school's website and exploring the financial aid and program pages.
Living and Getting Around in Texas
Typically, students spend most of their time on campus. However, that doesn't mean they don't need to get around town or travel to other cities and states. Additionally, some students choose to live off-campus or may want to take advantage of their time in Texas by visiting landmarks, historic sites, and other unique features.
If your student wants to ensure they're ready to live and get around in Texas, here are some helpful tidbits.
Housing in Texas
When it comes to housing, Texas is fairly middle of the road. The average home value is $223,107, which is actually below the national average.
Renting is also pretty affordable. On average, a one-bedroom runs $669, while a two-bedroom comes in at $829.
It's important to note that some cities can cost more. For example, in cities like Austin, Dallas, Houston, and San Antonio, the average apartment runs between $1,000 and $1,500 a month. While that's less than some big cities in other states, it could be more than a college student can shoulder alone.
Transportation Options
If your student needs to get around, they have plenty of transportation options. Most college towns have reasonable walkability or reliable public transit systems. Plus, rideshare options like Lyft and Uber are likely available.
If your student needs to head out of the city or state, airports are plentiful. Plus, there are a good number of Amtrak stations, giving them more options.
Here is an overview of the major Texas airports:
Austin-Bergstrom International Airport (AUS)
Corpus Christi International Airport (CRP)
Dallas/Fort Worth International Airport (DFW)
Dallas Love Field (DAL)
El Paso International Airport (EPI)
George Bush Intercontinental Airport (IAH)
San Antonio International Airport (SAT)
Here is a list of Amtrak stations in Texas:
Alpine, TX (ALP)
Austin, TX (AUS)
Dallas, TX – Union Station (DAL)
Del Rio, TX (DRT)
El Paso, TX – Union Depot (ELP)
Fort Worth, TX (FTW)
Gainesville, TX (GLE)
Houston, TX – Amtrak Station (HOS)
San Antonio, TX (SAS)
Things to Do in Texas
Saying that Texas has a ton to offer is an understatement. The state is brimming with options, ranging from museums to amusement parks.
The San Antonio River Walk is an ideal option for students. It's walkable, filled with shops and restaurants, and absolutely breathtaking.
For those who love the outdoors, Natural Bridge Caverns and Big Bend National Park are easily must-sees. You can also take a stroll through the Fort Worth Zoo or head to Waco Mammoth National Monument for some outdoor time with a dose of history.
When it comes to museums, there are plenty of choices. The Houston Museum of Natural Science is always enjoyable, and USS Lexington Museum on the Bay and Sixth Floor Museum shouldn't be missed. Plus, you can't overlook the Alamo.
For those seeking a thrill, Six Flags Over Texas is a great choice. For those who adore space, the Houston Space Center is a can't miss attraction. If your student is looking for something a bit quirky, they should consider the Fort Worth Stockyards.
Plus, sports teams abound. Whether it's NHL, NFL, NBA, MLS, or MLB your student follows, there's a team for them.
Making Money in Texas
Many students need to earn some cash while going to school. If your student needs to work while studying, here's what they need to know.
Minimum Wage
Texas follows the federal minimum wage, which is set at $7.25 an hour. Tipped workers can actually be paid less ($2.13 per hour) by their employers as long as their tips bring them up to at least that mark.
Employment Rates
Many states have seen their unemployment rates shift dramatically in recent months, mainly due to the COVID-19 pandemic. However, some states are recovering, and Texas is one that's made some notable headway.
As of September, the unemployment rate came in at 8.3 percent. While that's higher than the national average of 7.9 percent, it's far lower than the April number, which was 13.5 percent.
Texas Key Industries
When it comes to major industries, Texas has a lot of bases covered. Agriculture is a big one, as well as oil and petroleum. Tourism is also significant, boosting the hospitality and restaurant sectors.
Some people are surprised to learn that the entertainment industry is also a large part of the Texas economy. Filmmaking is big in cities like Austin, and some studios have units in Austin, Dallas, and Houston. Plus, video game development has found a home in many cities, particularly the Dallas-Fort Worth area.
If you and your student want to learn more about finding scholarships for students in Texas, sign up for our free college scholarship webinar! Take a trip over to http://thescholarshipsystem.com/freewebinar to reserve your spot today.