Updated on July 14th, 2022
For many students, attending college in Connecticut sounds like the perfect option. The thing is, actually choosing a school could be tricky, as there are many excellent ones available.
Plus, they'll likely have to contend with financial aid, as many students can't pay for classes outright. Along with traditional options, they may seek out Connecticut scholarships and grants or work, allowing them to avoid as much student debt as possible.

If you're student plans on attending college in Connecticut, scholarships can make a big difference, increasing the odds that their dream school won't break the bank. If you and your student want to learn about Connecticut scholarships, sign up for our free college scholarship webinar! Take a quick trip over to http://thescholarshipsystem.com/freewebinar to reserve a spot today.
Luckily, with the right approach, your student can find the ideal school and determine how they'll cover the cost. Here is what your student needs to know about attending college in Connecticut.
About Connecticut
Connecticut's official nickname is the "Constitution State," showing the state's unique position in United States' history. However, along with many historical events taking place within its borders, Connecticut has a captivating landscape, making it an obvious choice for some students trying to decide where to go to college.
While it's by no means the tiniest state, Connecticut is definitely smaller than most. The total area comes in at 5,543 square miles, making Connecticut the third smallest state in the country.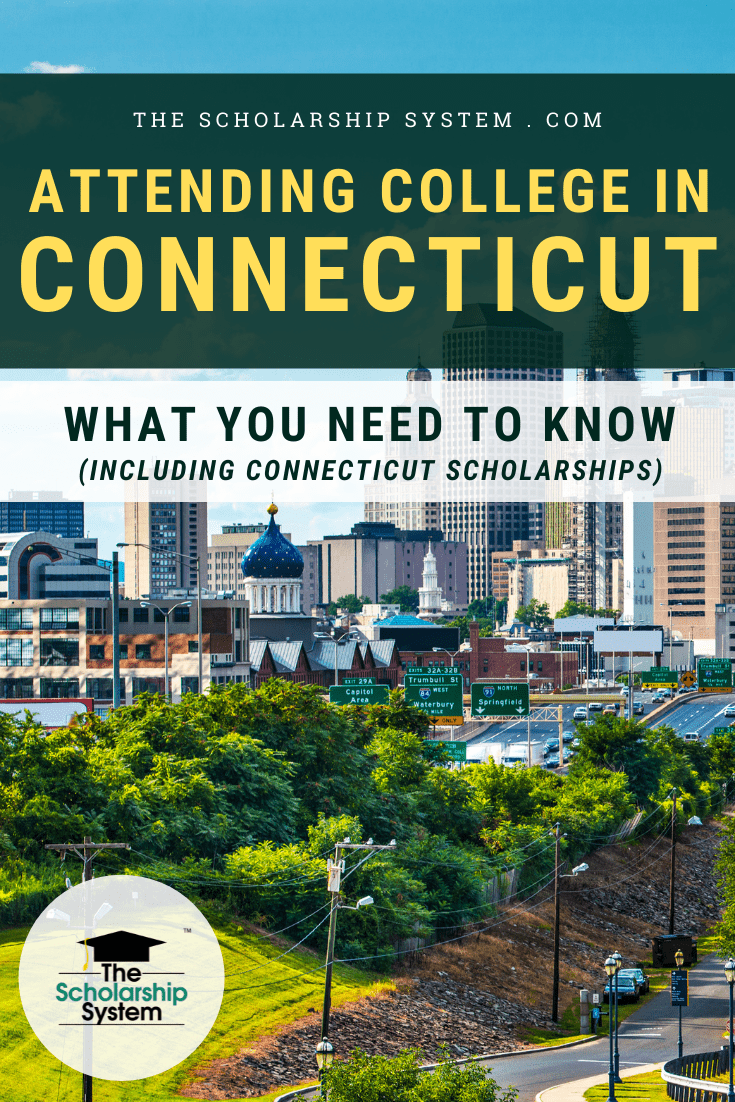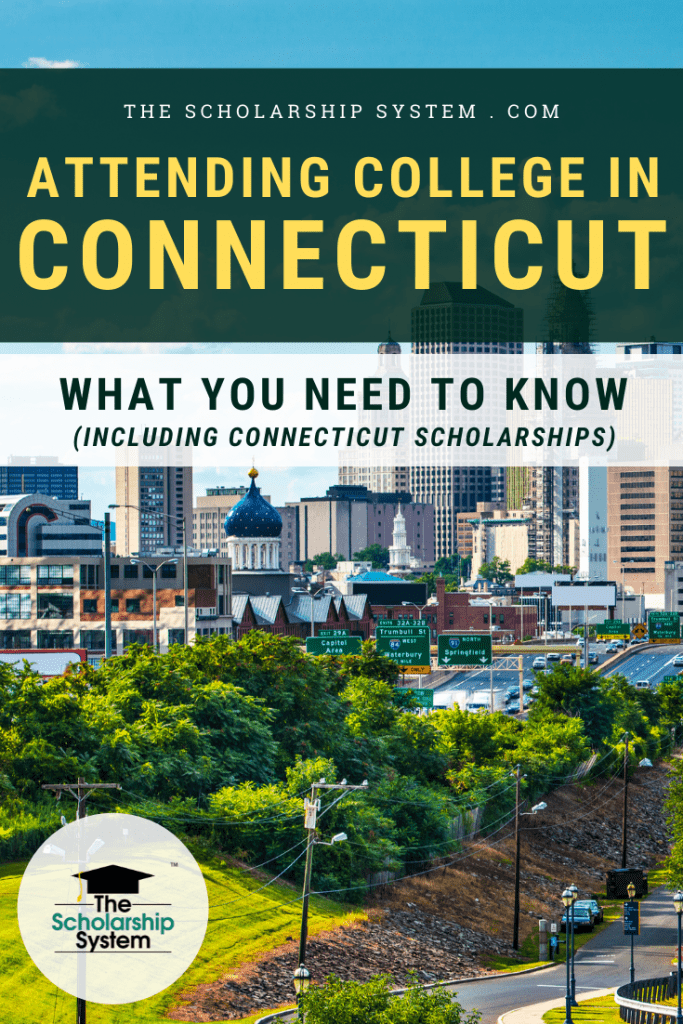 As for the weather, it tends to be humid, ranging from continental to subtropical. Summer temperatures tend to average out with highs near 85°F, though the occasional heat waves can push it upwards of 100°F.
During the winter, lows can average out near 1°F. Plus, snowfall usually ranges between 20 and 60 inches in lower areas and may cross 150 inches at higher elevations.
Colleges and Universities in Connecticut
Overall, there are around 77 colleges in CT. Along with 37 two-year institutions, there are 30 four-year colleges and universities, which may seem surprising based on the state's size.
In many cases, checking out every school isn't practical during a college search. As a result, students need to use a methodical approach to make finding their ideal option easier.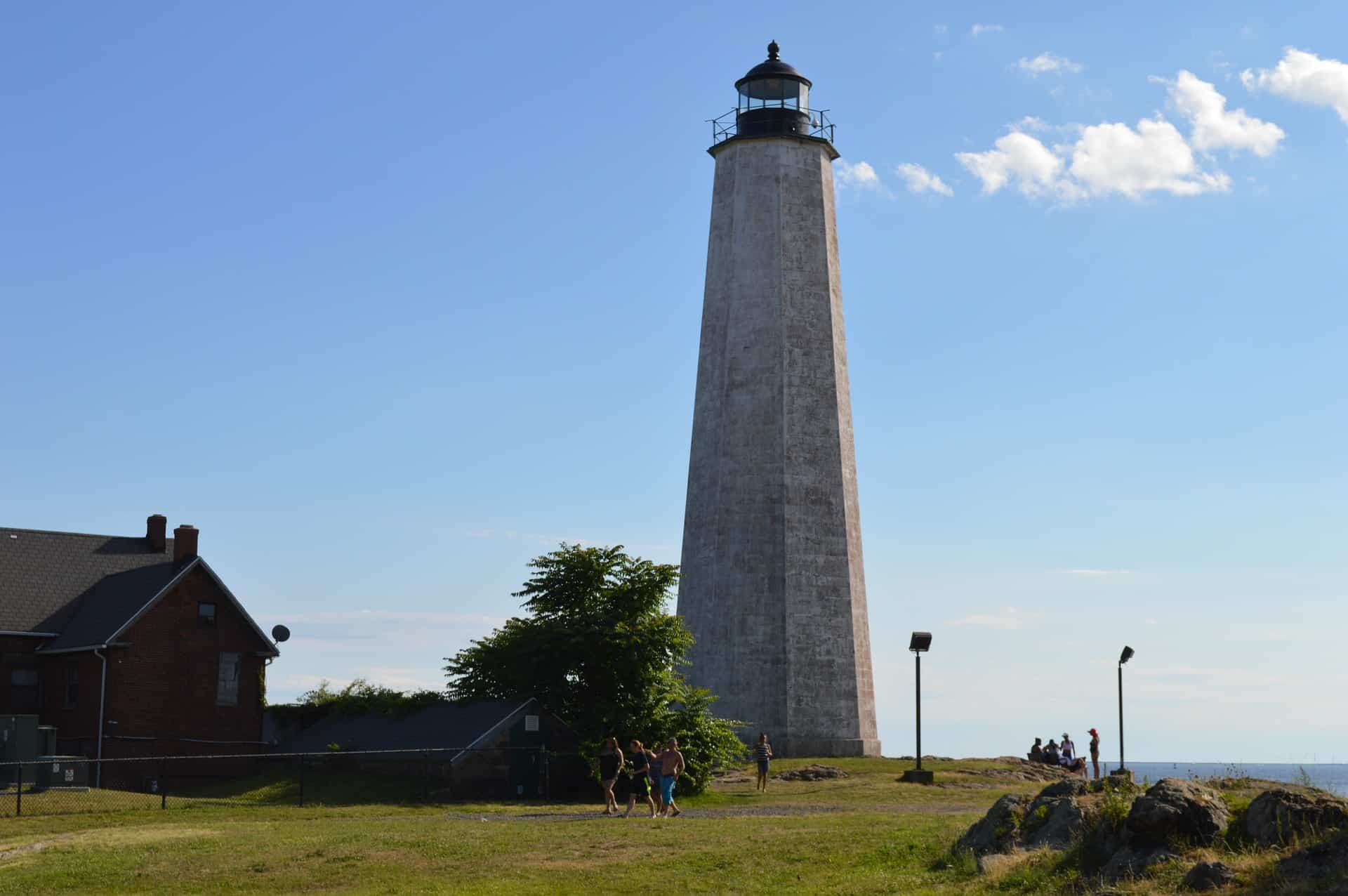 College Towns in Connecticut
For some students, starting their college search by focusing on location is actually easier. By deciding which city is best equipped to meet their needs, they can explore colleges in that area to find one that offers the right academic, extracurricular, or other experience.
One simple way to begin is by checking out Connecticut college towns. Generally, college towns have a youthful energy and plenty of amenities, making it easier for students to thrive. Plus, the local community tends to be supportive, and that can be beneficial.
Since many of the best colleges in Connecticut are in college towns, your student won't be sacrificing academics in the name of location either. Ultimately, it can all come together, letting your student find their perfect match.
Here is a list of some of the college towns in Connecticut:
Bridgeport
Groton
Middletown
New Haven
New London
Stamford
Storrs
Willimantic
Now, the list above doesn't include every option. For example, even though there are plenty of colleges in Hartford, Connecticut, since the city serves as the state capital, it doesn't necessarily have the college town vibe. Instead, this list is meant to serve as a starting point. Students should feel free to deviate from it if that suits them best.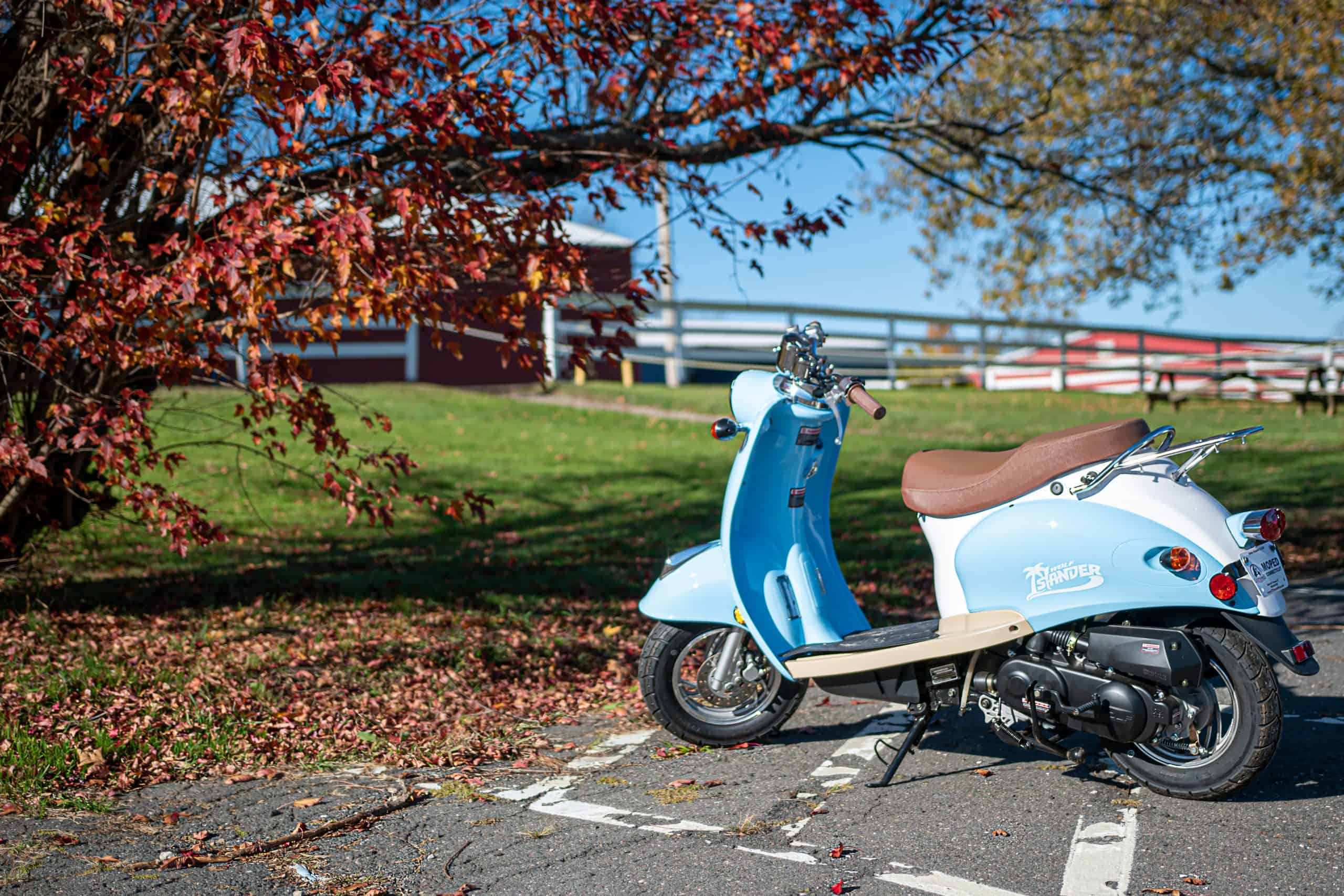 Major Connecticut Colleges and Universities
If your student would rather focus on schools first or needs to choose one school from several in an area, then reviewing the major colleges and universities in Connecticut is wise. It may make it easier for them to decide where to send their Common App or application, as they can focus their search on schools with solid reputations.
Here is a list of major Connecticut universities and colleges:
Again, the list of Connecticut colleges and universities above isn't all-inclusive. Instead, it's simply a starting point for students who aren't sure how to begin their college search. If your student feels that another school is a better match based on their needs and preferences, they may be better off heading there.
Additionally, it's also critical to note that any best colleges in CT rankings list your student sees should always be taken with a grain of salt. Ultimately, every student isn't after the same experience. As a result, a university that could be an exceptional fit for some may not meet the needs of others. Ultimately, a college decision is a personal choice, so your student should choose the school that puts them on the path toward their ideal career.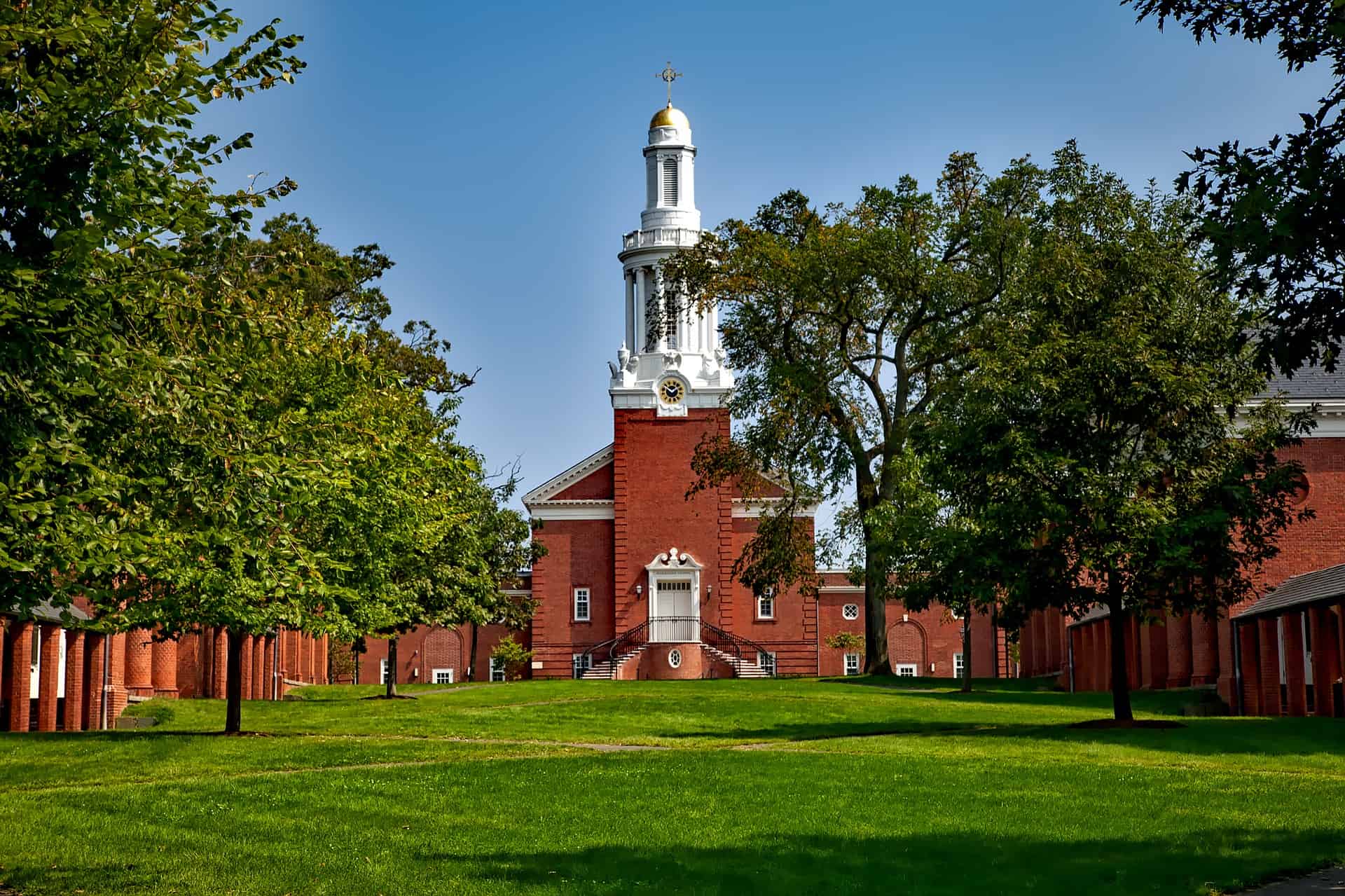 Connecticut Financial Aid
Whether your student is heading to one of the best universities in Connecticut or is starting their career at a stellar community college in Connecticut, they likely need some financial aid. Most students can't pay for their education out of pocket. However, avoiding costly student loans is also a common priority.
Luckily, Connecticut scholarships and grants can be a great alternative, allowing essentially any school to be affordable without student loans. However, students need to explore the eligibility requirements closely to determine if they qualify for these kinds of awards.
Many state-based financial aid options are ultimately grants and scholarships for Connecticut residents. Attending school in the state alone isn't enough to establish residency. Instead, students typically have to live in the state and have an established domicile for at least 12 months before starting the school year to be classified as residents.
It is important to note that institutional scholarships and grants don't usually require residency. Instead, they focus on enrollment. As long as a student is going to attend the school and meets the other requirements, where they're official residents doesn't typically matter. For example, the Trinity College-Connecticut Presidential Scholarship isn't based on residency.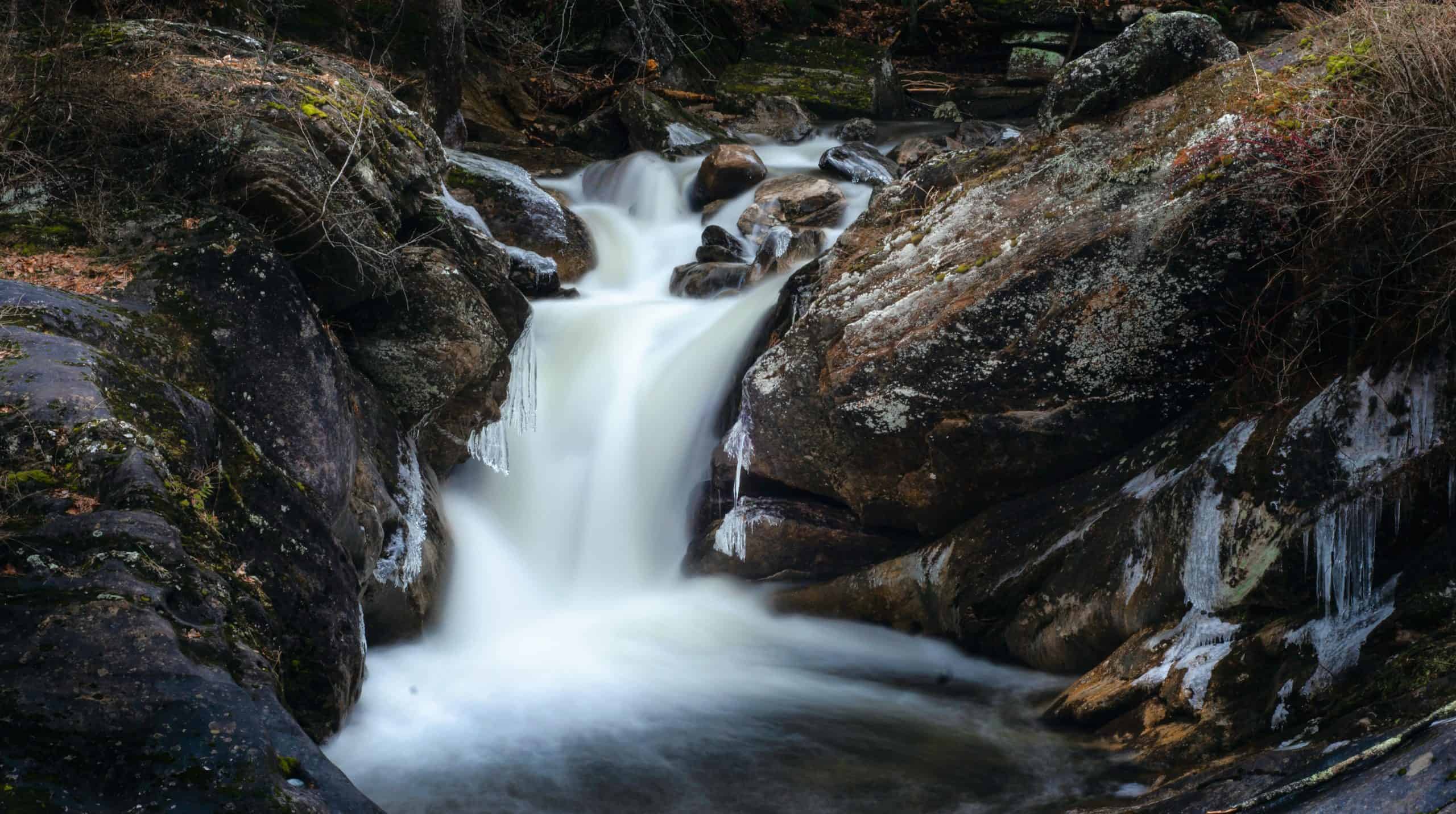 Connecticut College Grants
Generally speaking, grants for students attending colleges in Connecticut work similarly to Pell Grants. The main difference is that state-based grants are administered by the state government or local organizations instead of at the federal level.
In most cases, students need to be residents to qualify. Additionally, they may need to meet other eligibility requirements. While not all students can pursue these options, Connecticut college grants are worth checking out as they could make colleges and universities in Connecticut far more affordable.
Here is a list of grants for Connecticut students:
Connecticut Scholarships
Scholarships in Connecticut aren't as widely available as grants. However, that doesn't mean students can find some outstanding Connecticut college scholarships that make paying for one of the best colleges in Connecticut easier.
Like the grants, many Connecticut scholarships focus on residents. Additionally, there are often other requirements students need to meet, so not all students qualify for every opportunity.
Here is a list of scholarships in CT:
Living and Getting Around in Connecticut
If your student plans on attending college in Connecticut, it's critical to look beyond the school experience. Since they're living in the state and may have a need to travel outside of the area, they also want to learn more about living and getting around in Connecticut.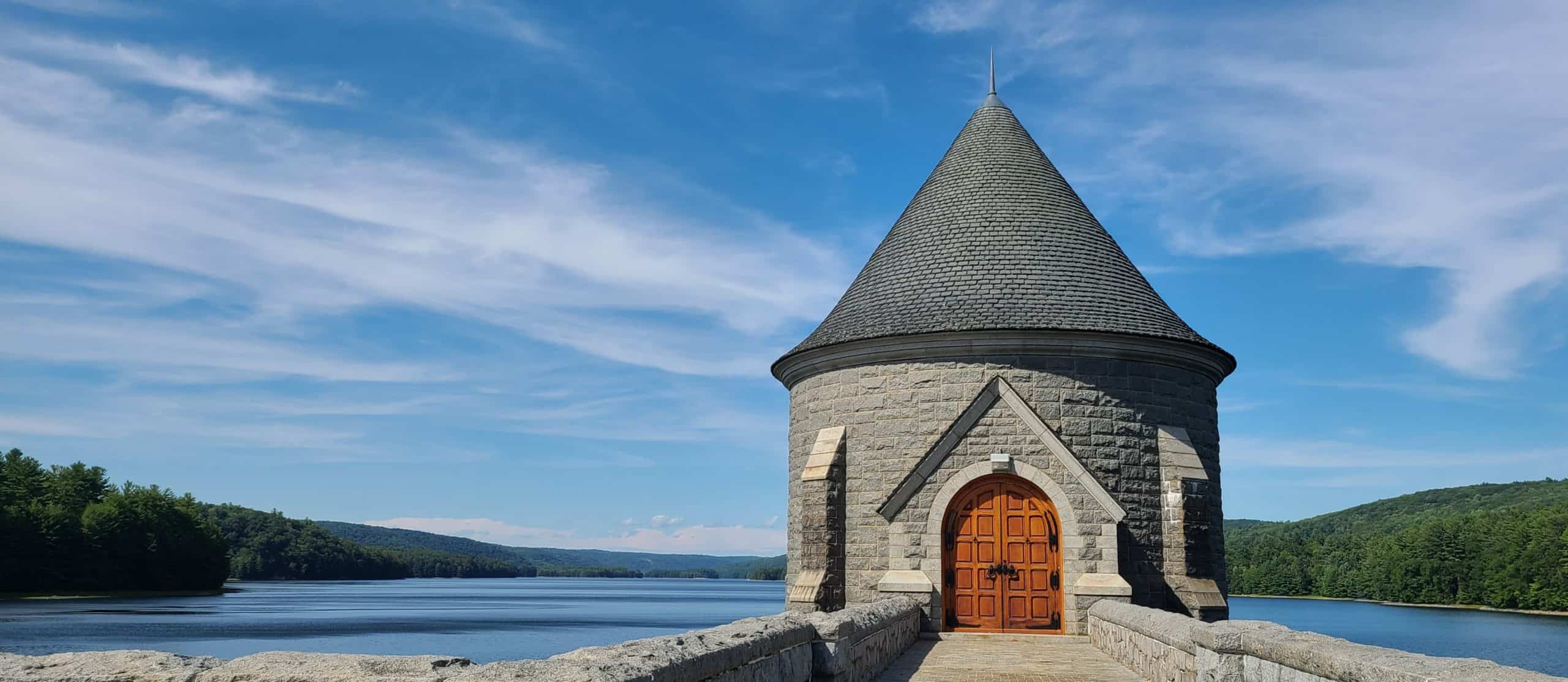 Housing in Connecticut
Connecticut isn't horrible when it comes to housing, but it will feel a bit pricy to many college students. The average home value is $328,551, which is a hair higher than the national average of $312,728.
As for apartments in Connecticut, the fair market value for a one-bedroom comes in at $1,152 per month, while a two-bedroom sits at $1,423 per month. As a result, many students may find apartment rentals in Connecticut a bit outside of their budget. However, those who are open to a roommate may be able to make those payments. Otherwise, heading to a dorm could be the better choice.
Transportation Options
While students may spend quite a bit of their time at their college in Connecticut, having the ability to head to a different city or state is essential. That way, they can head home on breaks or explore their area during their downtime.
Along with public transportation and rideshares, students will typically have access to airports and trains. As a result, local and long-distance travel is usually easy to arrange.
Here is a list of major Connecticut airports:
Here is an overview of Amtrak stations in Connecticut:
Berlin, CT (BER)
Bridgeport, CT (BRP)
Hartford, CT (HFD)
Meriden, CT (MDN)
Mystic, CT (MYS)
New London, CT – Union Station (NLC)
New Haven, CT – Union Station (NHV)
Old Saybrook, CT (OSB)
Springfield, MA (SPG)
Stamford, CT (STM)
Wallingford, CT (WFD)
Windsor, CT (WND)
Windsor Locks, CT (WNL)
Things to Do in Connecticut
When it comes to things to do, Connecticut has plenty of options available. Museums abound, covering nearly any topic imaginable. Along with the Mystic Seaport Museum, there's the Mark Twain House, Wadsworth Atheneum Museum of Art, and many others.
Fans of history and unique architecture might appreciate a trip to Gillette Castle, while thrill-seeking students may enjoy a trip to Lake Compounce to ride the rollercoasters. For a leisurely tour of the Connecticut River Valley, a trip on the Essex Steam Train might be a great fit, while active students may prefer a hike through Kent Falls State Park.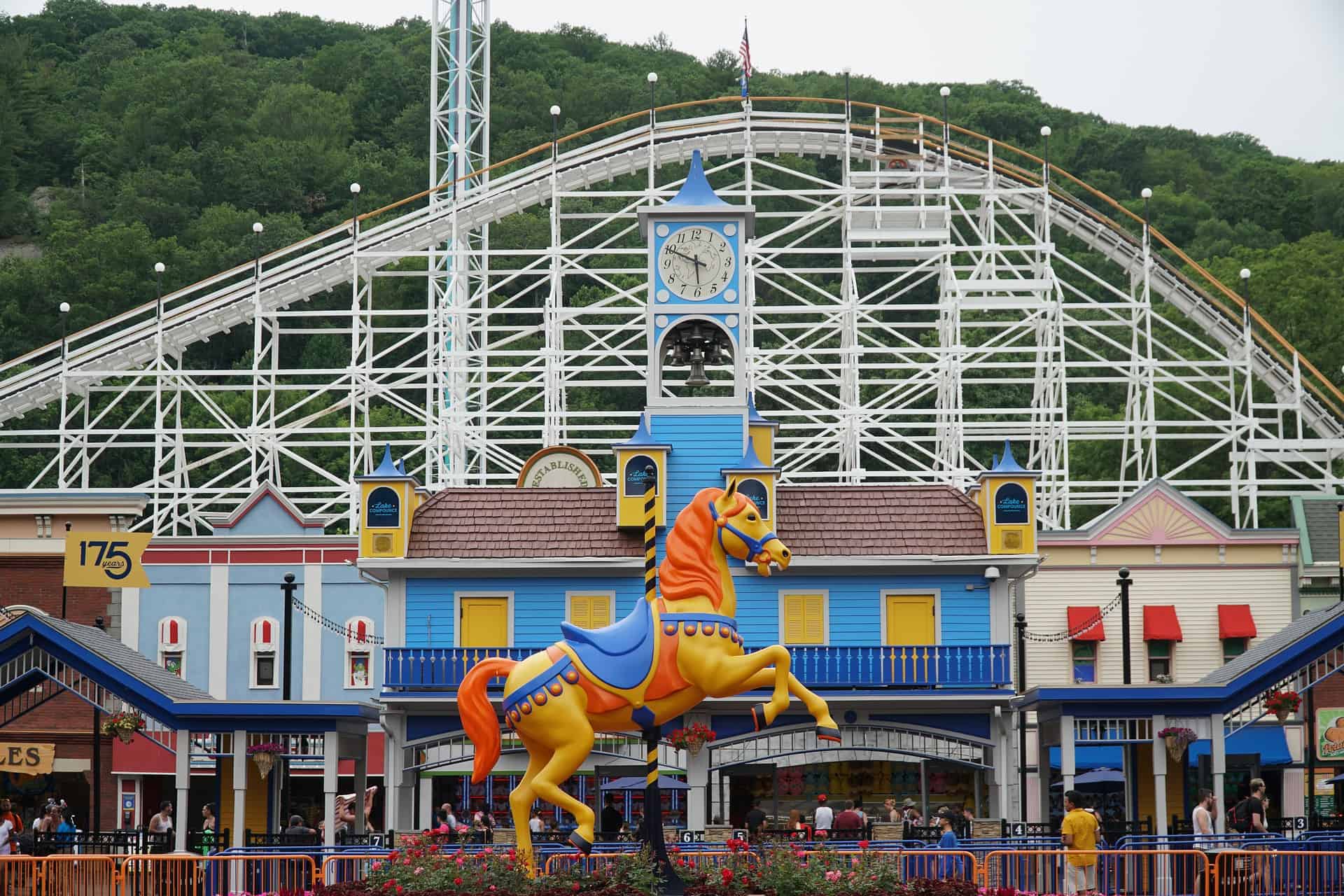 Making Money in Connecticut
It isn't uncommon for students to work while they're studying, ensuring they can more easily cover the cost of college. By exploring the Connecticut economy, students will have a better idea of what to expect if they intend to have a job while heading to colleges in Connecticut
Minimum Wage
The minimum wage in Connecticut is currently $13.00 per hour, putting it above the federal minimum wage. Additionally, the state already has increases planned. On July 1, 2022, the rate rises to $14.00 per hour. Then, on June 1, 2023, it will reach $15.00 per hour.
At the start of 2024, more minimum wage increases may also occur. However, they'll be tied to the employment cost index, so the amount of the increases could vary, and some years may not see any upward movement.
Employment Rates
A state's unemployment rate can be a good indication of the availability of jobs for students. When rates are low, opportunities are more plentiful. If the rates are high, the reverse is often true.
While the national average came in at 4.6 percent in October 2021, Connecticut was sitting at 6.4 percent. While that isn't a catastrophically high unemployment rate, it is well above the average. Plus, it could mean that students may have more trouble finding opportunities during their time at school.
Connecticut Key Industries
For being a smaller state, the economy in Connecticut is incredibly diverse. Advanced manufacturing is a major sector in the state. Additionally, Connecticut is home to "Aerospace Alley," showing the impact of the aerospace manufacturing industry specifically.
Biosciences and green energy also have a strong presence in Connecticut. The same goes for financial services, insurance, and technology. Finally, the state also supports the entertainment industry, including production, post-production, digital design, and more.
If you're student plans on attending college in Connecticut, scholarships can make a big difference, increasing the odds that their dream school won't break the bank. If you and your student want to learn about Connecticut scholarships, sign up for our free college scholarship webinar! Take a quick trip over to http://thescholarshipsystem.com/freewebinar to reserve a spot today.