Updated on April 14th, 2023
Paying for college can be challenging. Luckily, there are numerous options for financial aid, allowing students to secure opportunities to cover the cost. One such option is the work-study program.
Work-study is unique. It isn't just a student financial aid award. Instead, it's an opportunity to learn valuable skills, gather work experience, and pay for college, all wrapped into one. Students get access to career-boosting, part-time job opportunities that align with their goals and get paid along the way.
Since the federal work-study program is different from other forms of financial and federal student aid, many students have questions about how it works. If your student may be eligible for work-study, here's what you need to know about this type of financial aid.

Did you know that students can use work-study and scholarships together to pay for college? It's true. In fact, by securing scholarship awards, too, it may make it easier for your student to graduate debt-free. If you and your student want to find out more about landing college scholarships, sign up for our free college scholarship webinar! You can head to http://thescholarshipsystem.com/freewebinar to reserve your spot today.
What Is Federal Work-Study?
The federal work-study program is a type of financial aid that allows students to work for money to pay for college. If an eligible student lands a work-study job, the federal government subsidizes the student's paycheck. That makes hiring the student more affordable for the school, non-profit, or private nonprofit organization or company, essentially enticing them to create part-time positions for students.
When in a work-study position, the experience is like being traditionally employed. There will be a schedule, duties, and expectations, not unlike what a regular employee in that role would have to handle.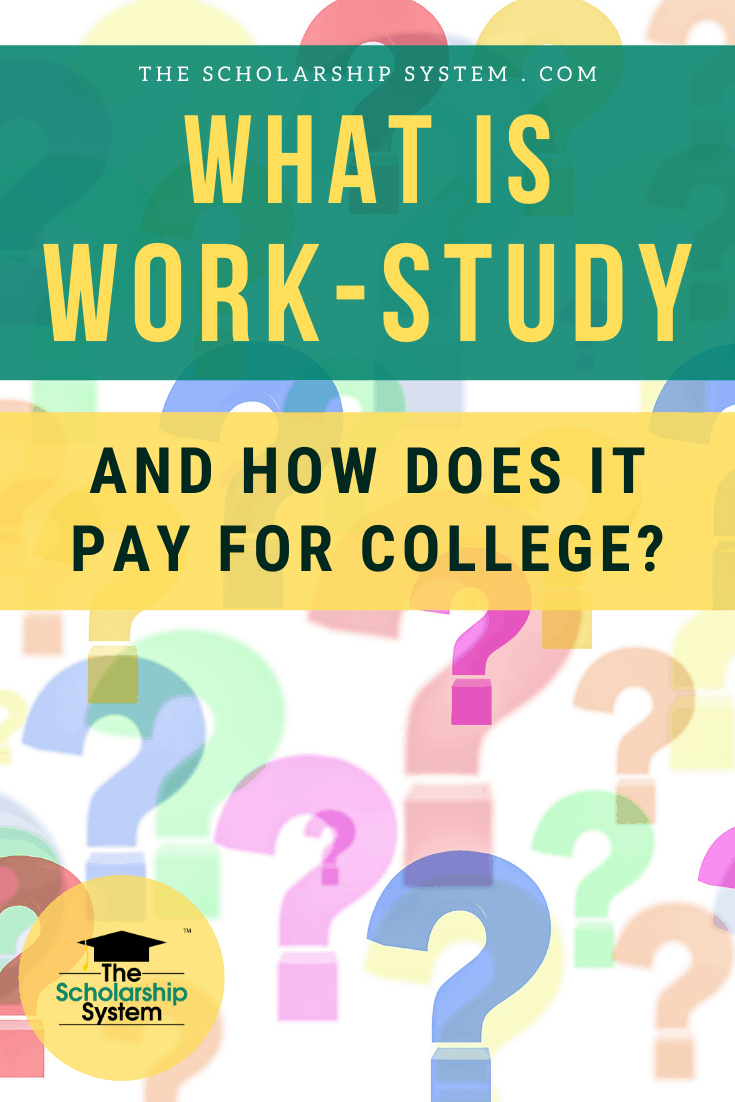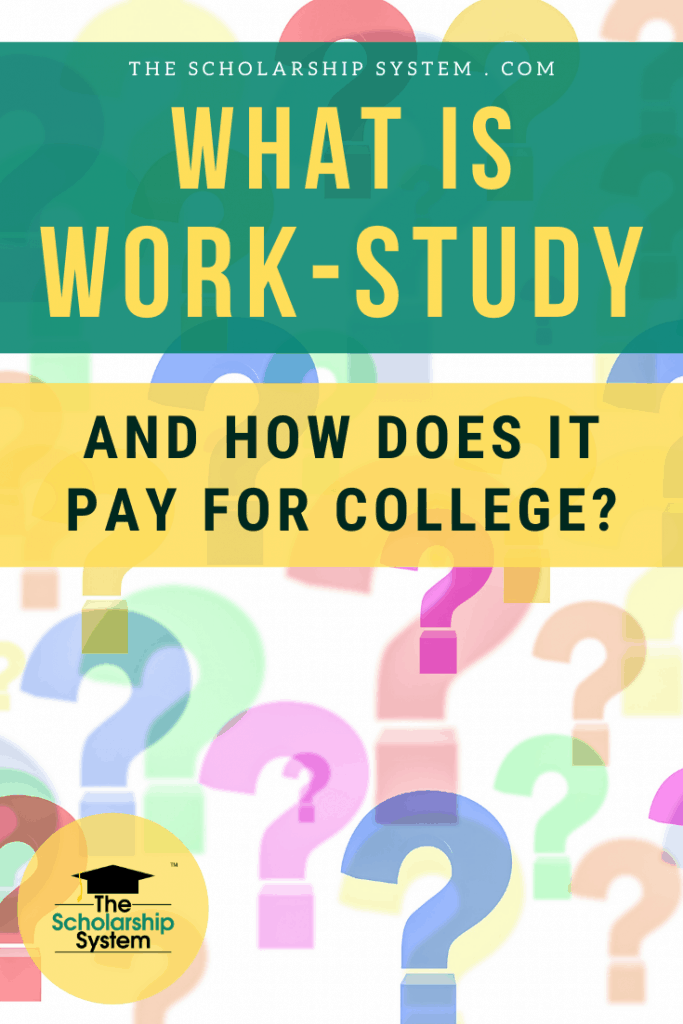 How Does the Federal Work-Study Program Help Pay for College?
The federal work-study program can help students pay for college in a few ways. Students actually have a choice about what happens to their earnings, giving them options about how to use the money to fund their education expenses.
First, students can choose to receive their pay by check or through a direct deposit into their bank account. With this approach, they can use the funds for nearly any purpose, including covering living expenses, buying supplies, cover tuition, and more.
Second, students can have their paychecks sent directly to their school. Usually, this approach is used to add credits to their account, allowing their earnings to be applied to cover tuition expenses, room and board costs, and school fees.
How Does Work-Study Work?
Work-study mainly functions like a traditional job. Students are expected to arrive at their designated workplace on time and in accordance with their work schedules.
Additionally, they're given tasks to handle, just like a traditional employee would. This allows students with financial need to gain real-world experience in a position that could potentially propel their careers forward.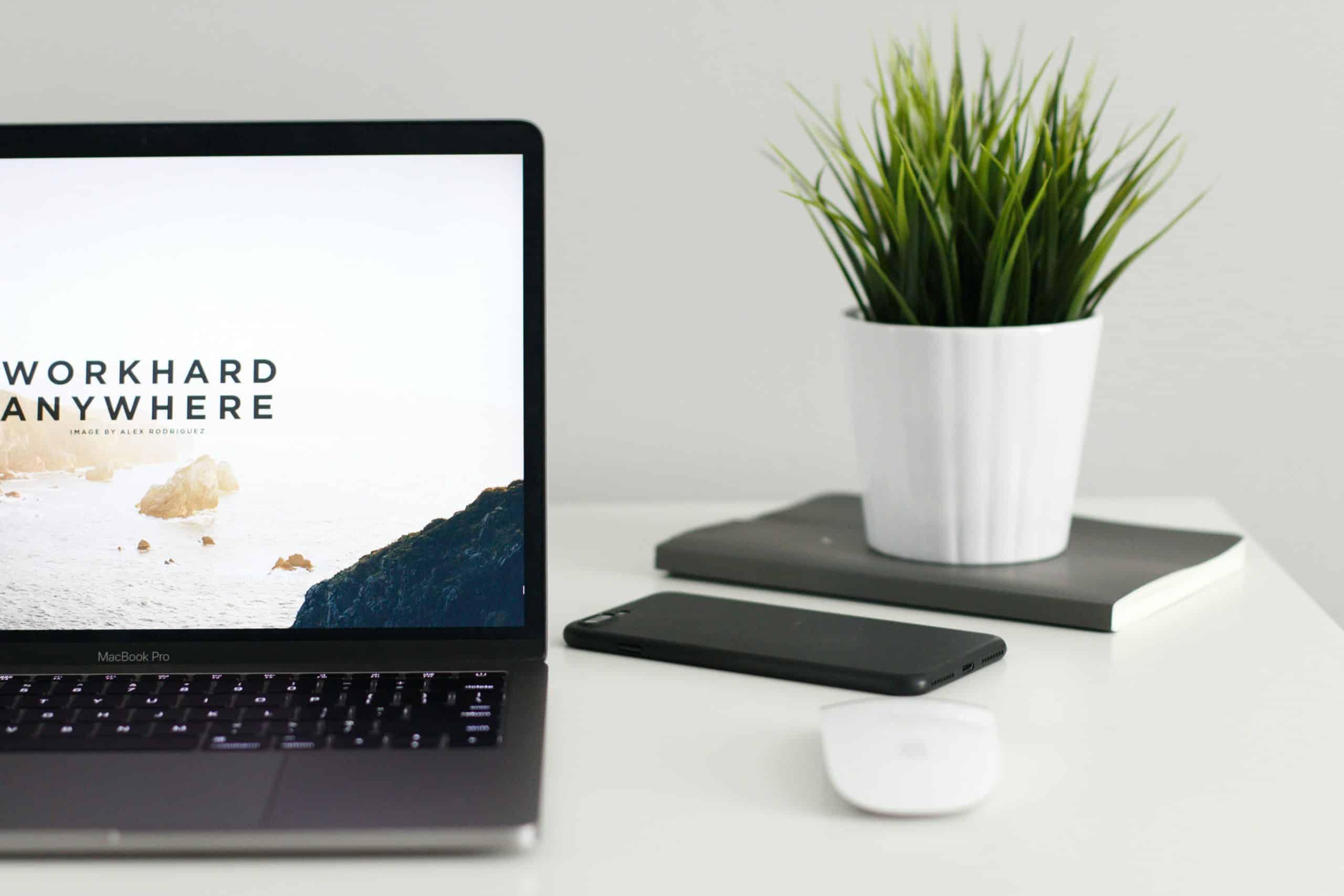 What Kind of Work-Study Jobs Are There?
Predominately, work-study jobs take two forms. One of the main ones is assisting the college your student is attending with student debt. However, students can also find positions with the school, at a non-profit, or with a for-profit company.
Usually, any off-campus work-study job has to relate to the student's major, at least to a degree. Additionally, each college can outline different requirements, potentially further restricting a student's options.
How Much Do Work-Study Jobs Pay?
Work-study pay rates can vary. However, all students who secure a work-study job are guaranteed at least minimum wage, based on their area. That means, if a student is attending college in a state with a minimum wage above the federal minimum wage, they will receive the state's minimum wage or more.
It is possible to find work-study jobs above minimum wage. In most cases, those opportunities require a higher amount of skill or experience, or involve work that is considered more challenging.
All undergraduate students in work-study positions are paid by the hour. Additionally, they will receive their paycheck at least monthly, if not more frequently.
Generally, students can work until the end of the award period (such as the semester or school year) or until they have earned the amount listed in their financial aid packet. If they hit the amount allocated in their award letter, they may not be able to continue in any work-study position (including their current one) until a new award period begins.
For example, let's say a student is eligible for $2,000 in work-study per semester. If they earn that amount with three weeks left in the semester, they may not be able to work again until the next semester begins.
Some employers do allow students to continue working in the course of study position. This may involve creating a separate, traditional employment arrangement for the time after the student reaches their maximum work-study earnings amount. However, this isn't required, so students shouldn't assume that such an agreement will be available.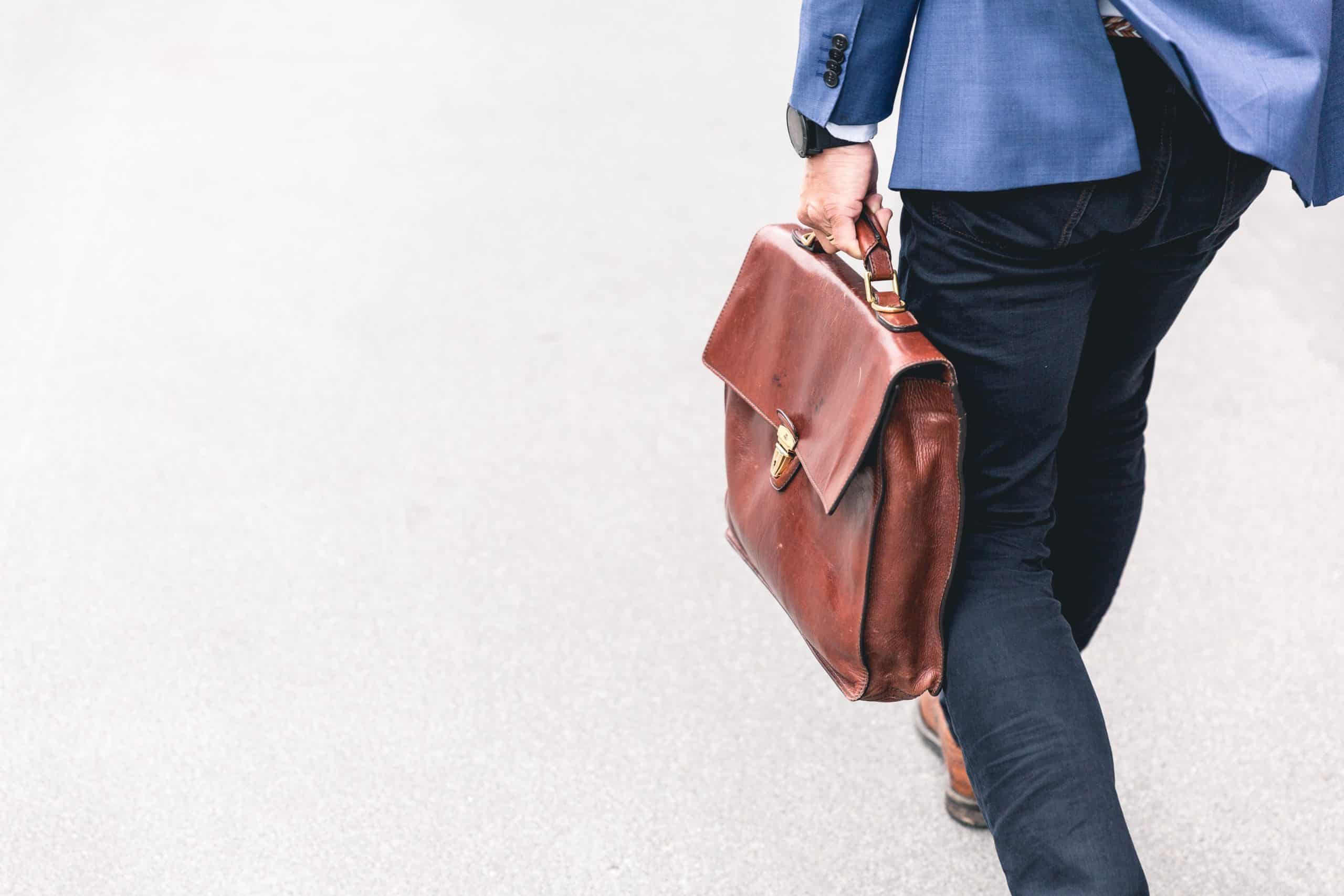 Are Work-Study Earnings Taxable?
Yes, work-study earnings are subject to tax. It is considered a source of income, so it has to be reported to the IRS and the state (if your student's state has a separate income tax) each year.
Additionally, work-study earnings must be listed on your student's FAFSA. However, those earnings won't impact their eligibility for future financial aid. That's a significant benefit your student doesn't get if they work in traditional part-time employment.
On the FAFSA, your student will need to list their work-study wages in two places. First, they have to include it when sharing how much they earned from working during that year. Second, they will need to list their work-study earnings again in a separate financial information section. When they do, the value of that pay won't be used to determine their aid eligibility for the upcoming year.
Do You Have to Use a Work-Study Award?
No, students are not required to use work-study awards. If your student sees work-study on their financial aid packet, all it means is they can choose to pursue it. They aren't required to do so.
If your student doesn't want to take advantage of the work-study program, they simply need to decline that portion of their award. Each school can outline how that process works, so your student should check with the financial aid office to see what they need to do.
Are You Guaranteed a Work-Study Job?
No, students are not guaranteed work-study jobs, even if work-study appears in their financial aid award packet. Work-study is an opportunity, not an award of financial need. Students still have to apply to a position, go through an interview, and be selected by a hiring manager.
Essentially, landing a work-study program position is just like trying to get a traditional job. They may be competing against other students during the hiring process and may or may not be chosen for a position.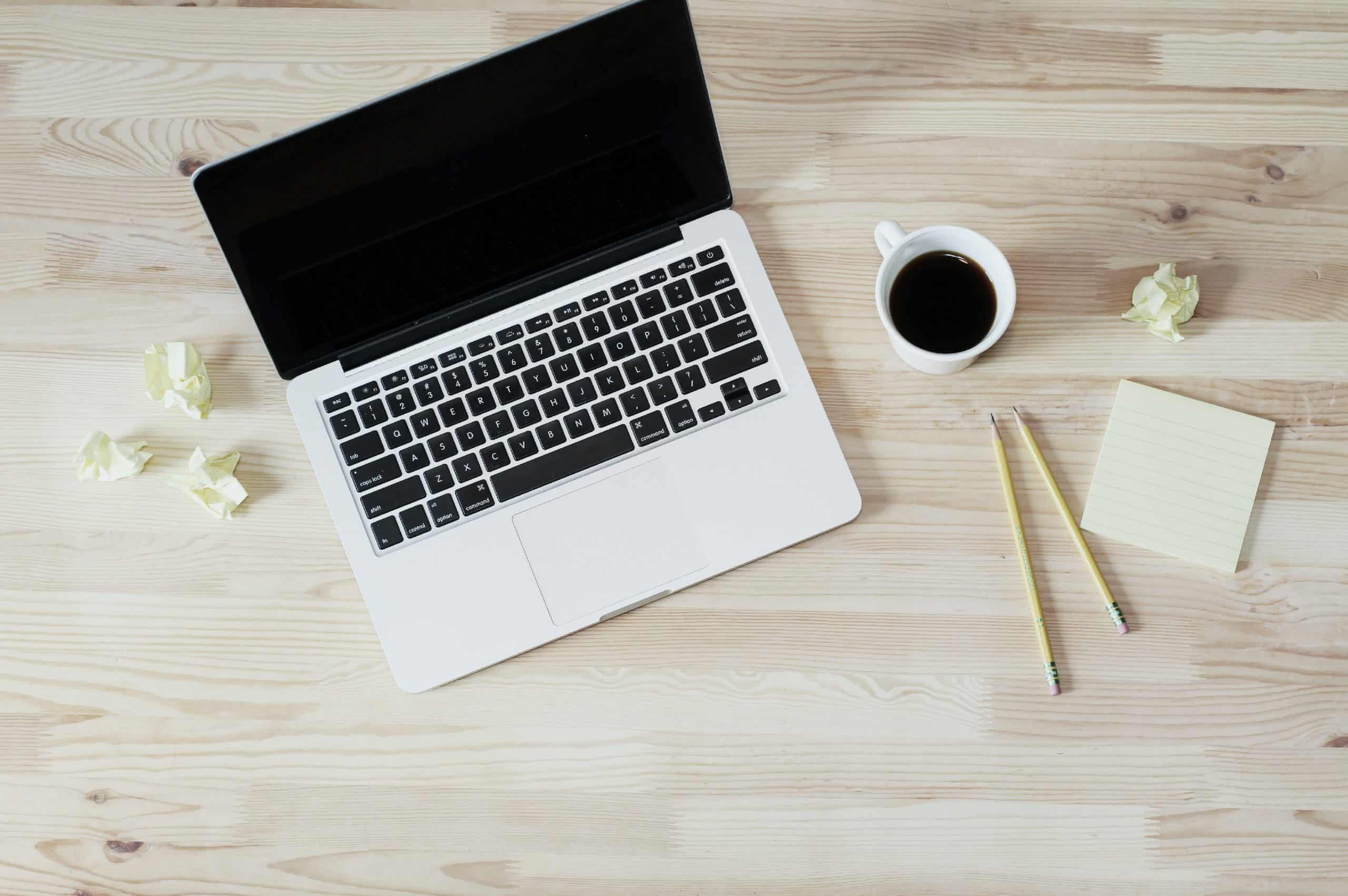 How to Get a Work-Study Job
If your student is eligible for a work-study job, they'll have to find a position that qualifies for the federal work-study program. Many schools have a centralized place where they list available jobs. This could be as simple as a bulletin board. However, most institutions have an online portal where students can search for opportunities and apply. The work-study job board may only include positions with the college, or may also list off-campus options, as well.
Like a regular job ad, work-study listings will consist of an overview of the role as well as any requirements students have to meet to be eligible for the job. This could include studying a particular field, having a specific skill set, or other must-haves.
Once a student finds a viable option, they'll need to apply. This could include submitting an application or resume, as well as proof of work-study eligibility.
If the hiring manager is interested in potentially hiring a student, they'll typically call the student in for an interview. The process is just like with a traditional job, with the student answering questions about their capabilities, experience, education, and more.
The hiring manager will then decide who to hire. Once they identify a top candidate, they'll extend a work-study job offer, which the student then accepts or declines.
Certain work-study positions are incredibly popular, so competition can be fierce. Additionally, the number of opportunities tends to be far lower than the number of eligible students. As a result, it's often in a student's best interest to apply to several positions if more than one could meet their needs. That way, they can increase their odds of landing a work-study job.
If you and your student want to find out more about landing exciting college scholarships, sign up for our free college scholarship webinar! Take a moment and head over to http://thescholarshipsystem.com/freewebinar to reserve your spot today.