Updated on September 1st, 2022
Figuring out how to study effectively is a challenge for many students, but it's also essential for academic success. Without solid study habits, learning and retaining critical information is far more difficult. As a result, incredibly bright students may find themselves struggling, all because they haven't come up with a strategy for how to be efficient at studying.

Did you know that effective study habits can help students improve their performance and potentially land more scholarships? It's true. If you want to learn about how to find and land scholarships, sign up for our free college scholarship webinar! Take a quick trip over to http://thescholarshipsystem.com/freewebinar to reserve a spot today.
Fortunately, using the right techniques can make a world of difference, ensuring every study session is efficient and productive. Here are some "study smarter, not harder" tips that can help any student thrive.
How to Study Effectively with Better Study Habits
Take Notes in Class
One of the most important tips for studying is to take notes during class. As you listen and write down information, students are using two techniques to absorb critical information. Plus, students are giving themselves a written record that they can use later to refresh their memories.
If taking notes is challenging for a student because of a disability or medical condition, they may be able to get help. Many schools have notetakers available for students who qualify for certain types of support, ensuring that every student can have the notes they need to study effectively.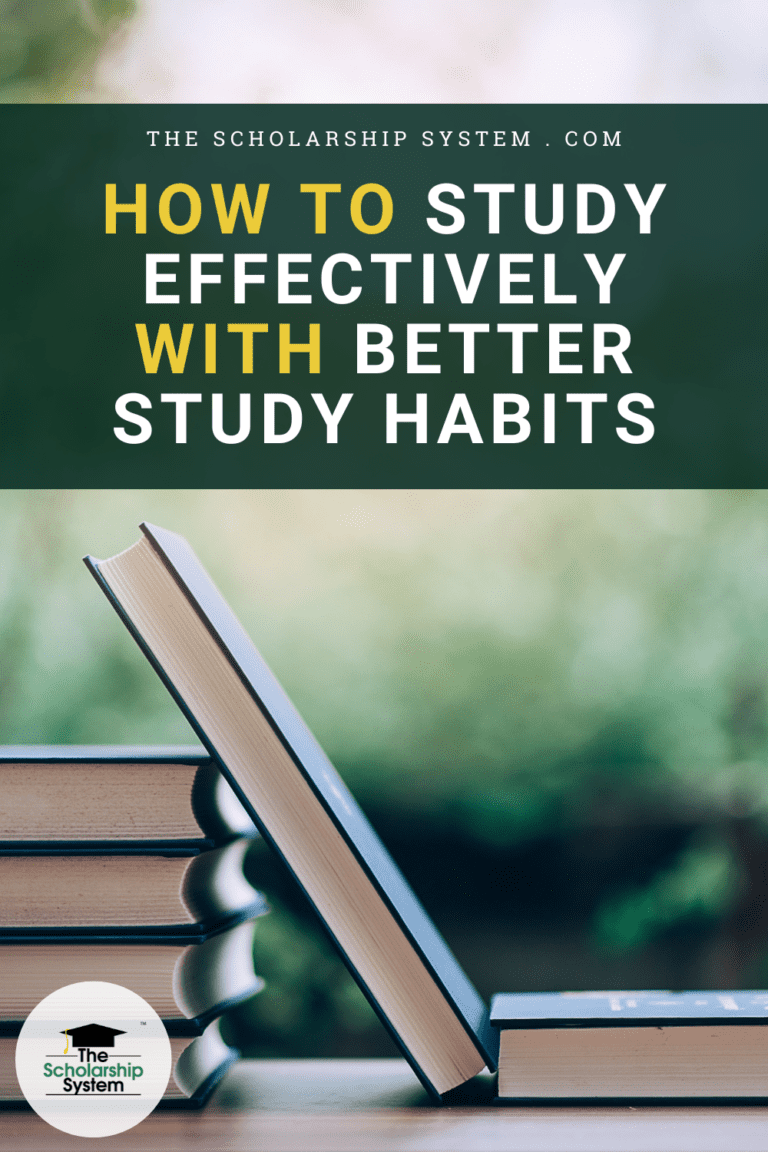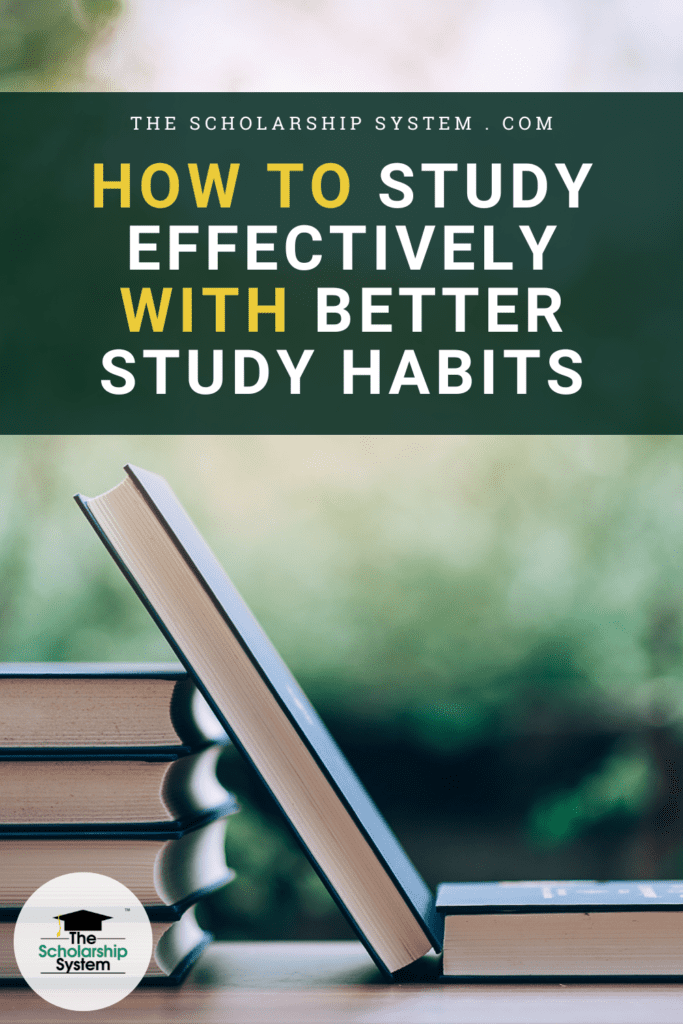 Get an Audio Recorder
Some students learn best when they hear information instead of reading it. By recording every lecture, a student can listen to the audio whenever the need arises. This is particularly helpful for fast-paced, complex classes, as students can then listen to any of the more complicated portions as many times as necessary to ensure full understanding.
Create a Formal Study Schedule
When it comes to how to study effectively for exams or any other needs, having a set study schedule can make a world of difference since it adds a degree of structure. Plus, students can designate specific times for every class they have, ensuring nothing falls through the cracks.
With a study schedule, students can also add in breaks to ensure they give themselves a chance to absorb what they learn. Plus, it can improve study habits by making the activities part of a routine.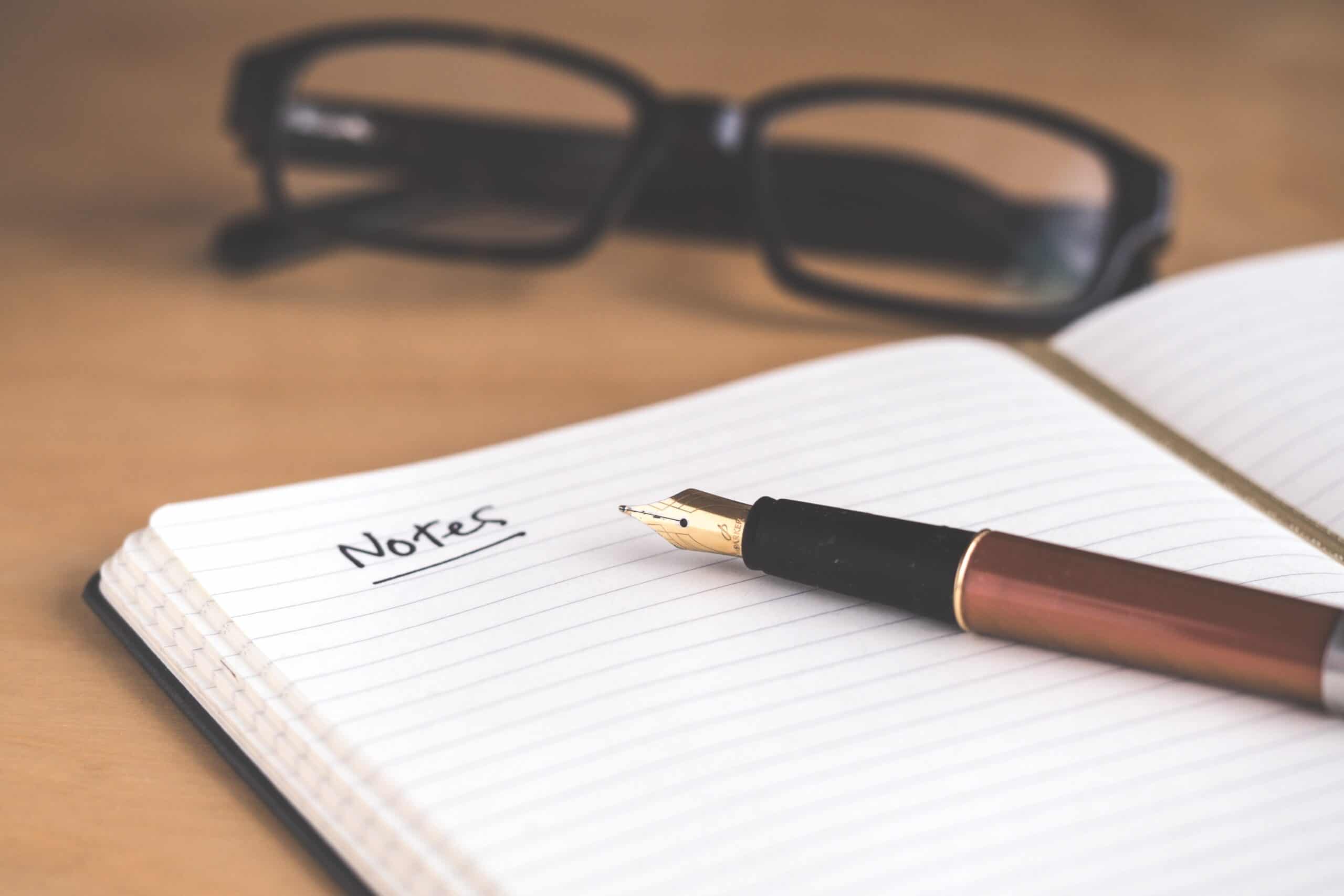 Have Short, Intense Study Sessions
In many cases, short bursts of intense study are more effective than long ones with a leisurely pace. Since they don't require prolonged attention, students can engage in studying when they have the highest ability to focus and end the session as they start to fatigue.
Plus, this option for how to study fast and effectively can allow students to use micro-learning techniques. Essentially, they can take a deep dive into a very specific niche, focusing solely on that topic. Then, they can take some time to really absorb that material before moving on to the next subject.
Create a Distraction-Free Environment
Whether you're trying to figure out how to study effectively at home or at school, having a distraction-free environment is often crucial. Silencing phone notifications and turning off popups on the computer helps students avoid unnecessary distractions, making it easier to focus. Choosing a quiet place to study is another must, ensuring students aren't subjected to random conversations or interruptions by other household members of students.
In many cases, studying in the library is an excellent choice. The environment is naturally quiet. Plus, there's quick access to supplementary materials. Couple that with the available Wi-Fi for students who want to handle research on their own laptop, and it can be a perfect option.
For students that struggle with environments that are too quiet, using some headphones and listening to instrumental music could turn a library into the right type of haven. Just make sure to avoid any music with lyrics or with an energy level that doesn't feel correct for the occasion, as that can become distracting.
Embrace Organization
Many students choose a single large binder for all of their school materials. While only having one binder to track is convenient, it can cause information to end up in the wrong areas.
Instead, students should organize their course materials and notes by separating each class from the others. Having smaller individual binders with attached notebooks and folders is a solid choice. Along with allowing students to color-code their course materials, it reduces the odds that critical study paperwork or notes will accidentally end up mixed into materials from another class.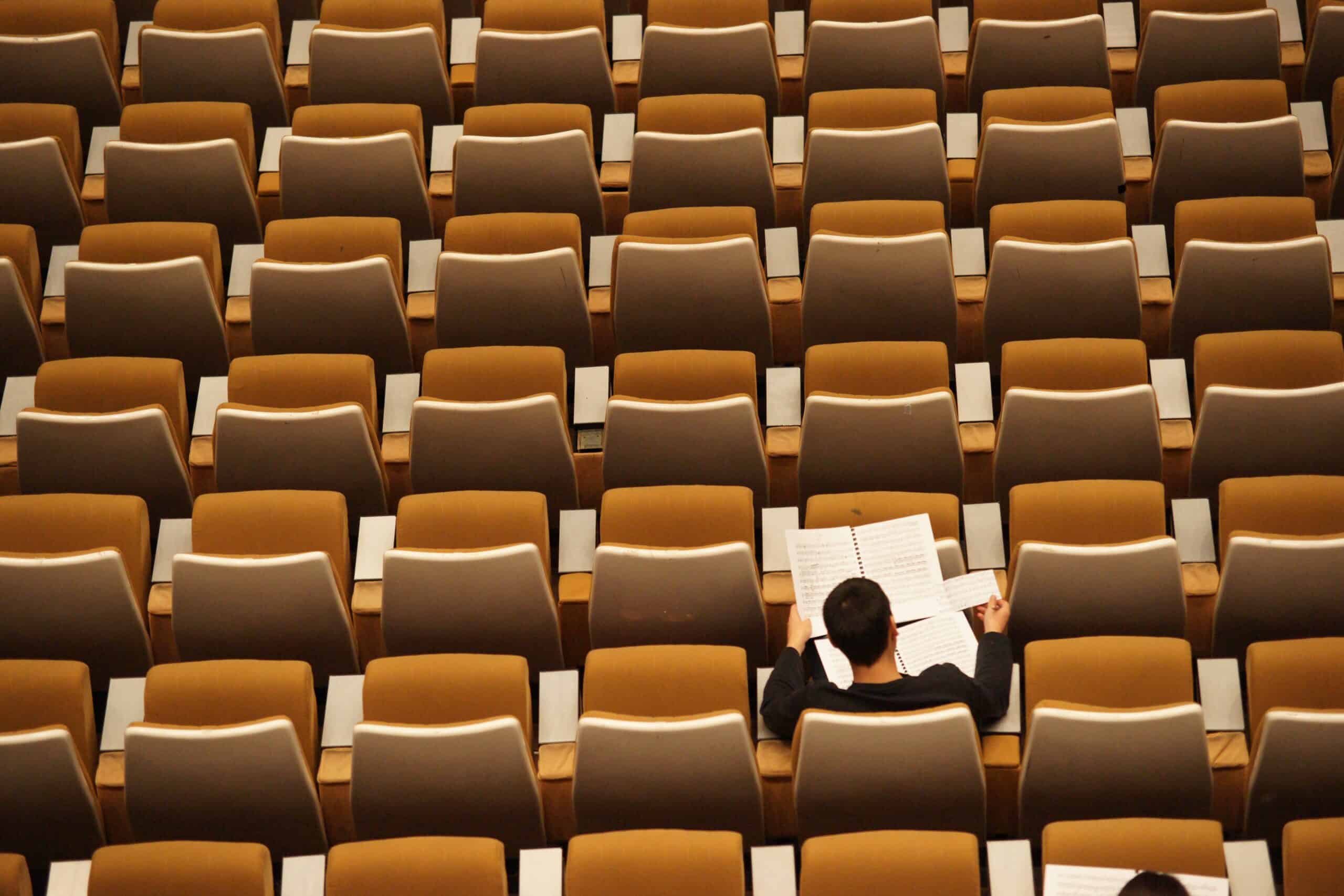 Use Available Resources
Many schools have a slew of resources available to students who want to study smarter, not harder. For instance, there may be free tutors or tutor-matching services available, allowing students to get one-on-one guidance from someone who's skilled in that subject. Similarly, study group programs are worth exploring, creating a collaborative learning experience where students can learn from one another.
Tackle Hard Subjects First
For any student that wants to develop better study habits, tackling hard subjects first is essential if they're going to cover more than one class during a day. Often, more challenging courses require more mental energy while studying.
By starting with the more demanding course, students can go over those tricky topics when they have the most energy to give. Plus, studying other subjects later may feel easy by comparison, which can provide students with a quick boost.
Check Your Understanding
Most study tips for students focus on reviewing the information students need to learn, which is undoubtedly an essential part of the equation. However, when students want to figure out how to study more effectively, integrating techniques that let students check their understanding is vital.
By using quizzes in textbooks, question and answer-based flashcards, and similar options, students can figure out what information their retaining and what they're not. That can help them identify strengths and weaknesses that can steer their future studying efforts.
When a student knows exactly where they're struggling, they can dedicate study sessions to that topic or seek out guidance for that particular area. Plus, it ensures they don't spend too much time reviewing material they've already absorbed, increasing efficiency.
Embrace Monotasking
Evidence suggests that multitasking is actually a myth. People don't usually handle two things simultaneously. Instead, they rapidly shift their focus between the two. After each transition, there's a period of refocusing that makes multitasking highly inefficient.
For students who want to figure out how to effectively study, adopting a monotasking approach is the better choice. Make sure that study sessions are dedicated to just one course or even one topic from the course. That allows for greater focus, making any study session more efficient.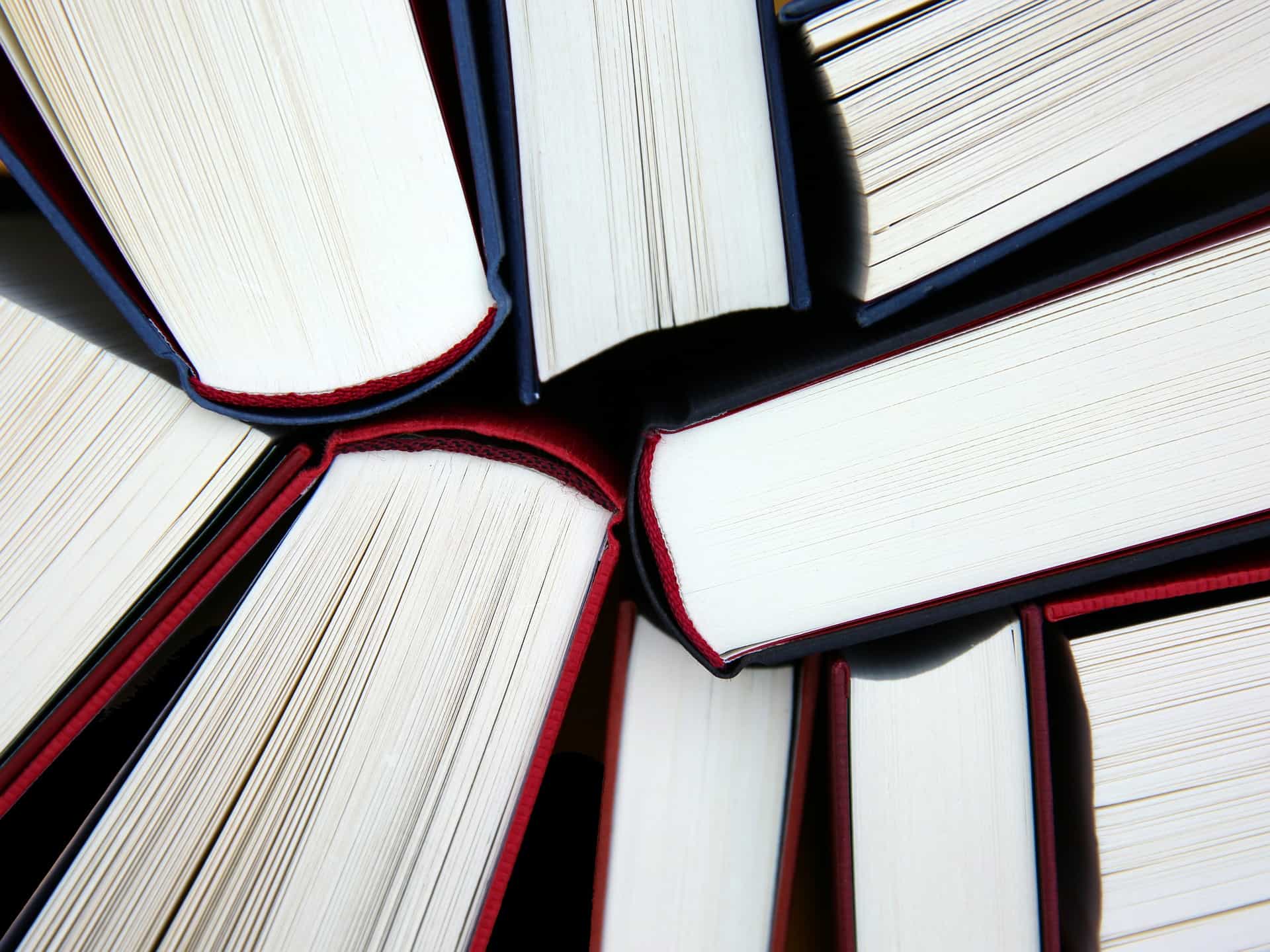 Teach Someone Else
In many cases, explaining a concept or technique to someone else can help students gain a deeper understanding of the subject. Along with requiring students to think about a topic in a different way, the person they're teaching may ask clarifying questions that can lead to deeper knowledge as the student seeks out answers.
While participating in study groups can potentially create opportunities to teach others, that's not the only option. Students could coordinate a session with a roommate, sibling, or parent, for example. What's important is to present the topic to someone else, allowing students to look at a subject from the angle of an instructor instead of a student.
Take Advantage of "Easy Weeks"
In many cases, the school year has periods of high and low activity. When an easy week rolls along, some students decide to use the time as a complete break, causing them to set aside more of their academic activities.
While having school-life balance is certainly essential, easy weeks can easily be followed by periods of intense pressure. That's why students who want to know how to study smarter should see this downtime as an opportunity. It's a chance to get some studying in when there's less overall pressure. Plus, it's a chance to get a bit ahead, which could make more challenging weeks easier to navigate.
Don't Overdo It
When it comes to how to study effectively, sometimes less is more. Spending every spare moment focused on core material is often exhausting. As a result, students may not recall the information as well as they'd hope, even if they've reviewed it dozens of times.
Instead, students need to space out their study sessions. That way, they have a chance to absorb what they learn, increasing the odds they'll retain the information.
Plus, spacing things out gives students a chance to get involved in other activities. For example, they can spend some time engaged with self-care, participating in social activities, or otherwise doing activities that leave them feeling rejuvenated.
Ultimately, maintaining good school-life balance is vital for any student that wants to figure out how to study more efficiently. It allows them to keep their energy levels higher and maintain a positive mindset, both of which can serve students well moving forward.
If you want to learn about how to find and land scholarships, sign up for our free college scholarship webinar! Take a quick trip over to http://thescholarshipsystem.com/freewebinar to reserve a spot today.