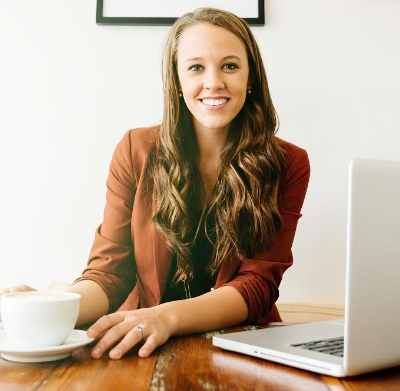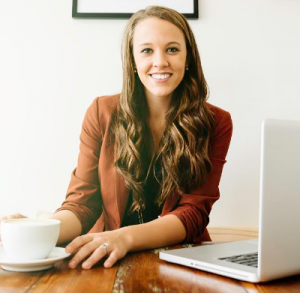 Jocelyn Paonita's college funding strategies and tools are being used all over the country, helping students pay for college with scholarships and other debt-free money. Her online course, The Scholarship System's Scholarship School, offers students online access to further implement these tips and tricks, helping students save over 7-figures so far!
As a sought-after youth motivational speaker, Jocelyn Pearson speaks to thousands of students, advisors, and educators primarily through her partnerships with student organizations such as Future Business Leaders of America as well as high schools, school districts, and universities.
Her programs inspire and equip audiences to start securing financial aid and scholarships for college so that they take 100% responsibility for their financial futures and avoid a life buried in student loan debt.
But don't take our word for it. See what others are saying about Jocelyn and The Scholarship System.
What educators are saying.
Jocelyn thank you for making your presentation personable, engaging and realistic.  I believe your information is exactly what parents, high school and college students are looking for regarding scholarship opportunities.....Keep up the energy.

- Diana Shepherd, Director of PSGE at Lehigh University
Jocelyn, You are fantastic.  I am a school counselor in Kalispell, Montana serving 300 plus seniors annually.  Love your book & your webinar was great.  I have recommended your book to the 9 counseling colleagues I work with in our high school & "sister" high school.  Parents also really like your book after they thumb thru it in my office.

As a parent & as an experienced high school counselor I appreciate your focused/practical approach to finding college funding.

- Jerad Avery, High School Counselor
The Scholarship System is a GREAT way to learn how to NOT have student debt and how YOU can get PAID to go to college!

- East Wake Academy FBLA
I have read the book and shared some of this info with the students that come into the college center. I think they liked it!

- Julie Hink, High School Counselor
I am all for free money....a lot of kids get a wake up call when they have degrees and not make $90K . This is great. Very helpful. I can tell you have a heart for this.

- Kay, High School Counselor
I quote you all the Time during Individual Graduation Plans. Students at FDHS loved hearing you in Sept.

- Tasha Fields, High School Counselor
I have purchased 3 copies of the book already. One for each of my children and one for a student. This is amazing!  Thank you for sharing.

- MaryAnn Moon, High School Counselor
Invite Jocelyn to Speak at Your Next Event
What Parents Are Saying.
Why don't they have a class for getting scholarships in high school? Your program would be very effective in a class of that type.

- Shayna, Parent
This is incredibly useful information for high school students and their parents. Great work.

- MelaniE, Parent
This would have been helpful when I was in high school!

- Mandie, Parent
Invite Jocelyn to Speak at Your Next Event
What Students Are Saying.
I would like to send you my sincerest thank you for speaking at the FBLA conference this past weekend. I found your seminar the most helpful! After your advice, I did not hesitate on starting the application process for scholarships. I have found so many that cater to me!

- Liz, High School Student
I'm grateful not only for your researching information and letting me know, but also for your presentation at the State Leadership Conference in October; hands down, it was the most helpful and inspiring seminar that I attended. It relieved so much of the anxiety I was originally feeling about debt after college, and I thank you infinitely for that.

- Katie, High School Student
Thank you for all of your tips! You saved our lives!

- Matt, High School Student
I attended your FBLA workshop in State College on Monday. It has already helped me a lot, and so has your book, so thank you so much for that! You are truly amazing and I appreciate all the help you have given me so far!

- Chris, High School Student
I was at the PA FBLA workshop at Penn State and I'd just like to say that it helped me a lot! Thanks!

- Tara, High School Student
It is great the way you make me motivated, because so many people explain the scholarship program as so hard! The book is great and I love hearing personal examples from you!

- Frankie, High School Student
Thanks for being at National Fall Leadership! I learned so much from you!

- Katie, High School Student