Updated on April 6th, 2023
College fairs for high school students are exciting events. That's particularly true for students that are struggling with their college decision or who aren't sure where to start their college search. During a college fair, they can gather up a lot of information quickly, allowing them to learn what they need to know to choose the best school for them.
If your student needs a degree to launch their career, scholarships can make school more affordable. If you and your student want to learn more about finding scholarships, sign up for our free college scholarship webinar! Head over to http://thescholarshipsystem.com/freewebinar to reserve your spot today.

If you're wondering, "What is a college fair?" or want to research and find out how your student can make the most of these colleges' events, here's what you need to know about college fairs for high school students.
What Is a College Fair?
A college fair is an event where admissions officers and college representatives from a wide range of colleges and universities come to represent their school and showcase it to prospective students. Usually, they are held in convention centers, multipurpose centers, sports arenas, or similar large venues. That way, there is enough room for dozens – if not hundreds – of schools to send their admissions representatives to, all while ensuring attendees have space to move between booths.
The primary purpose of college fairs for high school students is to have opportunities to attend and learn more about various colleges and universities that aren't in the local area.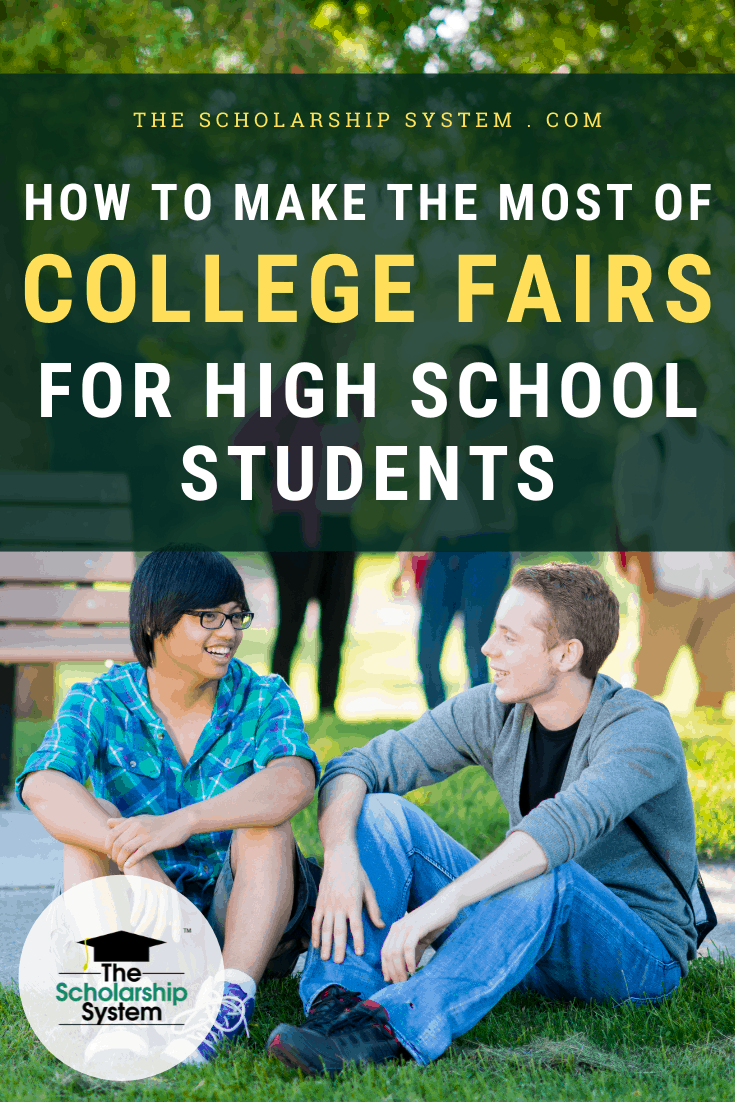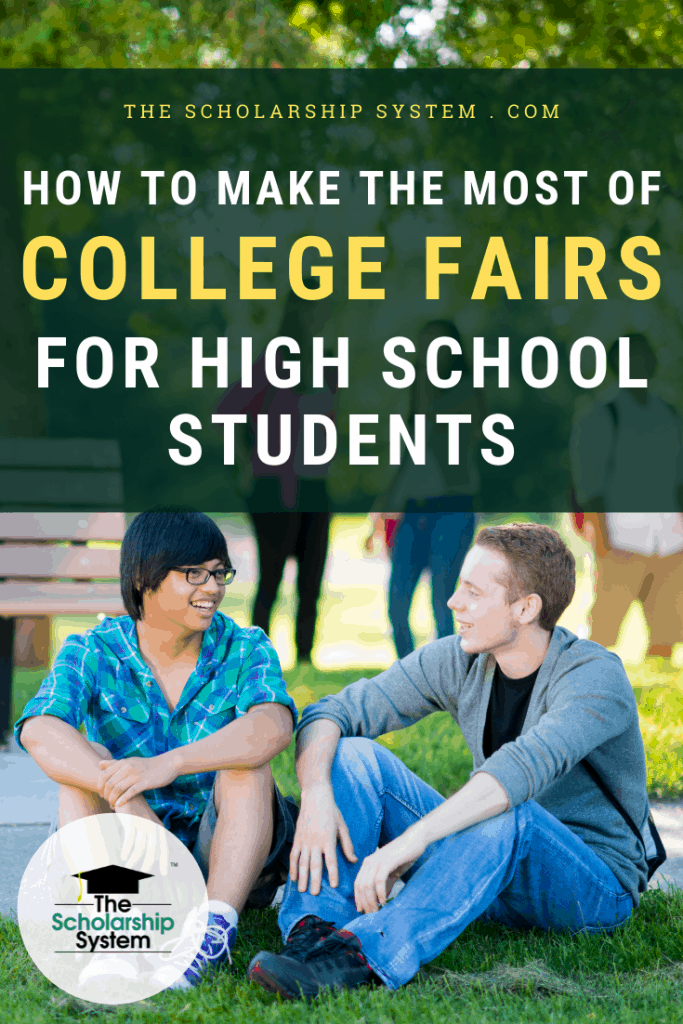 In-Person Events vs. College Fairs Online
College fairs can be in-person or virtual events. During in-person college fairs, schools usually have booths positioned on a show floor. Attendees can either visit booths or simply walk from one table to the next, stopping to speak with admissions counselors from schools that pique their interest.
Virtual college fairs were less common just a few years ago, though they've now become a staple for colleges. COVID-19 made college fairs online a necessity during 2020, and many organizations favored them into 2021.
There's a good chance that online virtual college fairs will continue beyond 2021 as well. The approach is convenient and flexible, especially for students who come up empty-handed when they search for "college fairs near me." Since many schools want to connect with students all across the country, there's a good chance virtual events aren't going anywhere.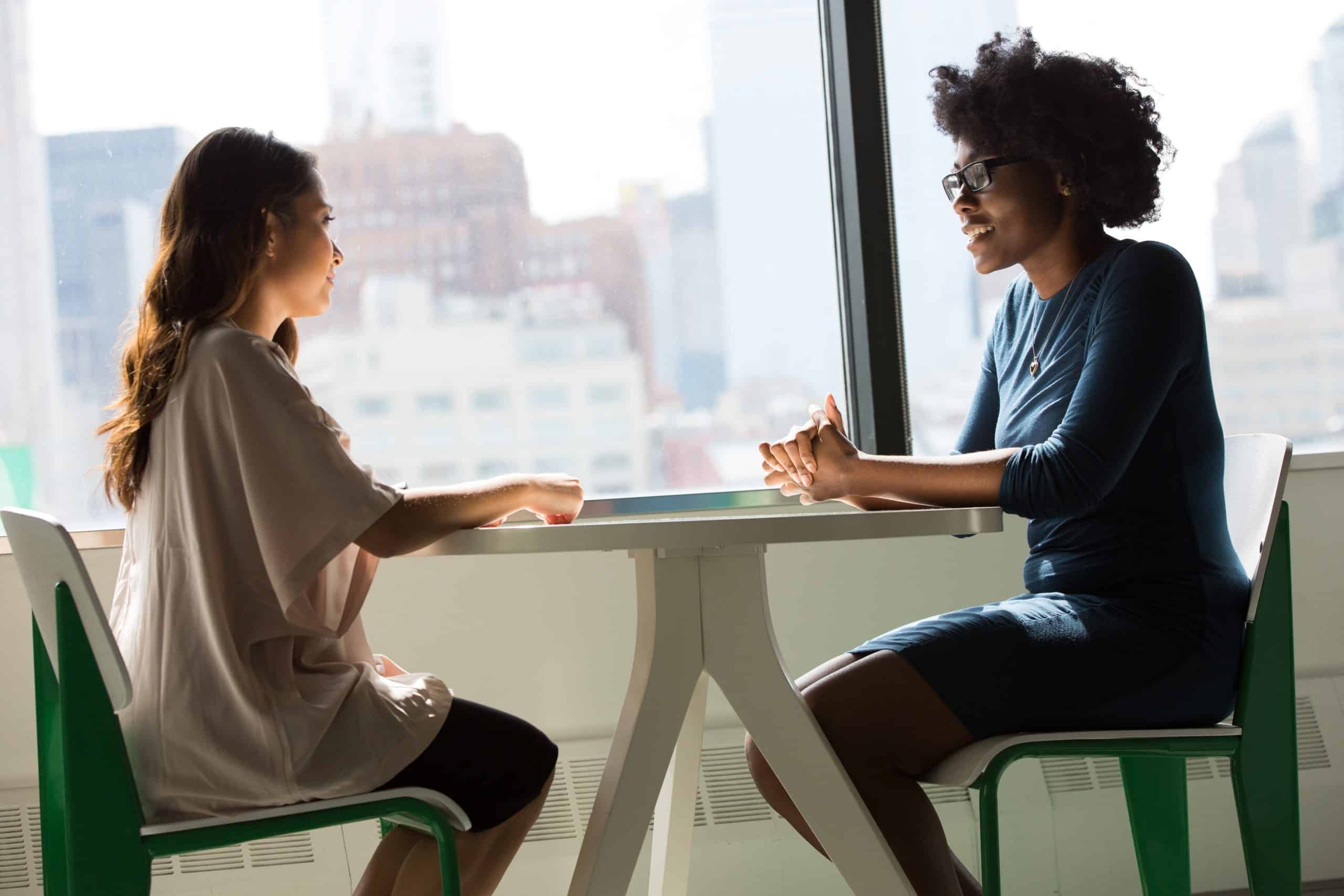 College Fair Sponsors
Most college fairs have a sponsoring organization. Usually, the national association of the sponsor helps coordinate the event, inviting various interested colleges and universities to attend and making any subsequent arrangements.
The National Association of College Admission Counseling has been a main sponsor of national college fairs for more than 40 years. They help students connect with hundreds of leading colleges and universities during a single event, making them an excellent choice for high school students who want to explore all of their options.
However, while a NACAC college fair might be one of the most recognizable – and often the largest – events, they aren't the only option.
Educational organizations all across the country sponsor college fairs. High schools may hold events, allowing parents and their students to attend during the school day. Many community organizations and local government agencies may also sponsor college fairs, giving your student other options.
MAKING THE MOST OF COLLEGE FAIRS FOR HIGH SCHOOL STUDENTS
If you want your student to make the most of college fairs for high school students, here are some tips that can help.
REVIEW THE ATTENDING SCHOOLS LIST IN ADVANCE
Many college fairs have lists of the attending schools available online. By checking it out in advance, your student can identify schools they want to learn more about for certain. That way, they can make them priorities during their visit, ensuring they don't miss a must-visit booth.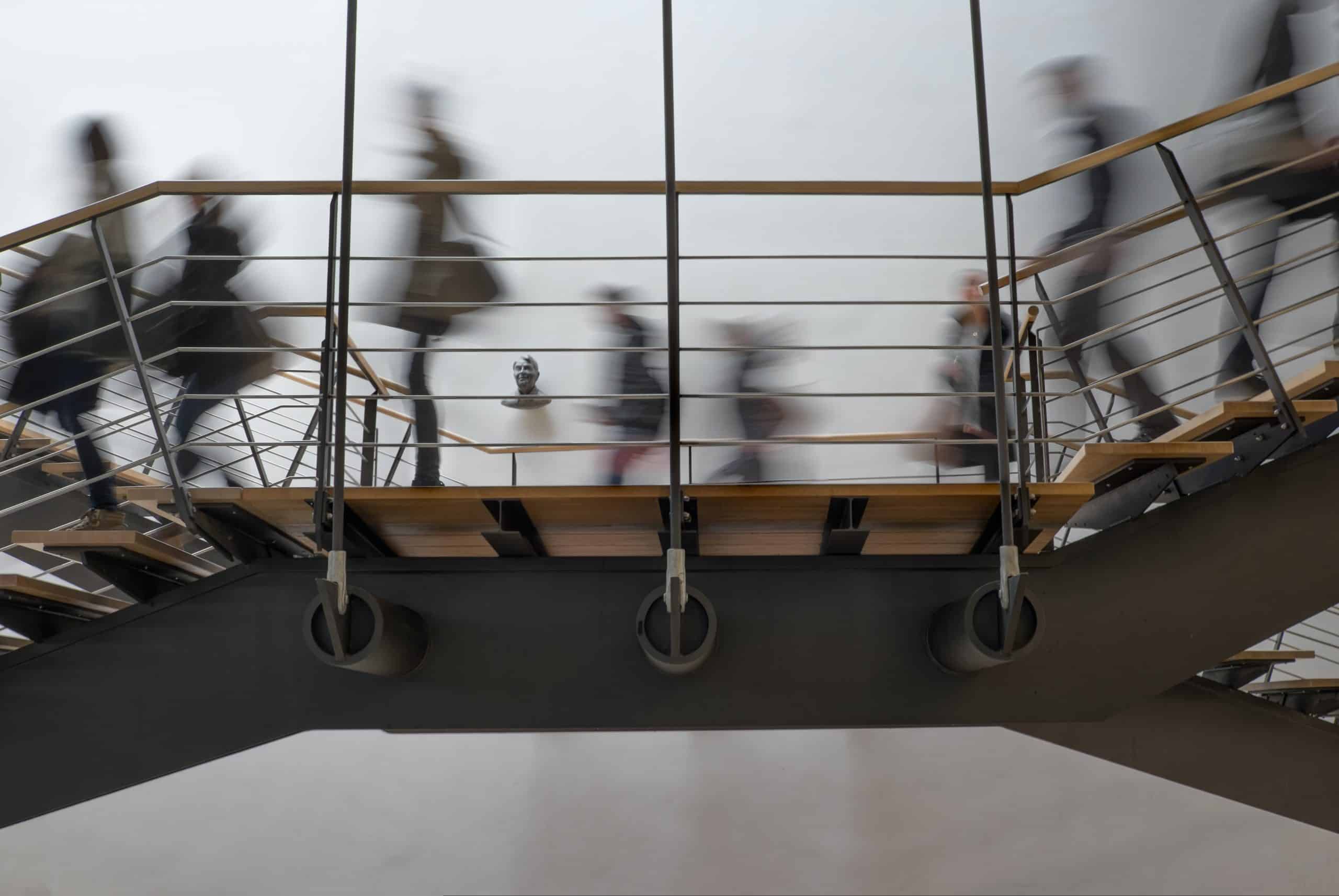 Prepare a Questions List
It's easy to get overwhelmed at a college fair. As a result, your student may accidentally forget to ask a critical question if they don't prepare a list of what they'd like to ask.
With a questions list, they'll have a quick guide for any conversations they have along the way. Plus, by asking every school and admissions counselor and representative about the same things, it's easier to compare schools directly.
If your student isn't sure about what they should ask, here are a few questions to answer, and resources that they may want to add to their list:
What differentiates your college from other schools?
Which academic programs is your school best known for?
How would you describe the average student's workload?
What does the average financial aid package look like?
Which majors are the most popular?
How would you describe the college's culture?
What housing options are available to freshmen?
Outside of class times, how accessible are faculty members?
Which clubs or activities are the most popular?
What's the dining hall food like?
Are there academic support programs available to students?
What's the student-to-faculty ratio?
Are job placement services available to graduates?
Is there a change on the horizon that I should know about?
What do students love about your college? What do they dislike?
HAVE A WAY TO TAKE NOTES
Along with having a questions list, your student should be ready to take notes along the way. That way, if information is shared that isn't in the brochures, they can save those details.
A simple notebook could work well, as well as a smartphone or tablet app. Each of those methods is highly portable, allowing them to jot down notes on the fly.
However, using a voice recorder to capture the conversation could also work. If your student goes that route, then they need to say the school's name as they approach and talk to a particular booth. That way, they can connect the recording with the college.
If they use a voice recording app instead, then creating separate files for each school could be a smart move. They can save every file with the college's name instead, making it easier to track each discussion.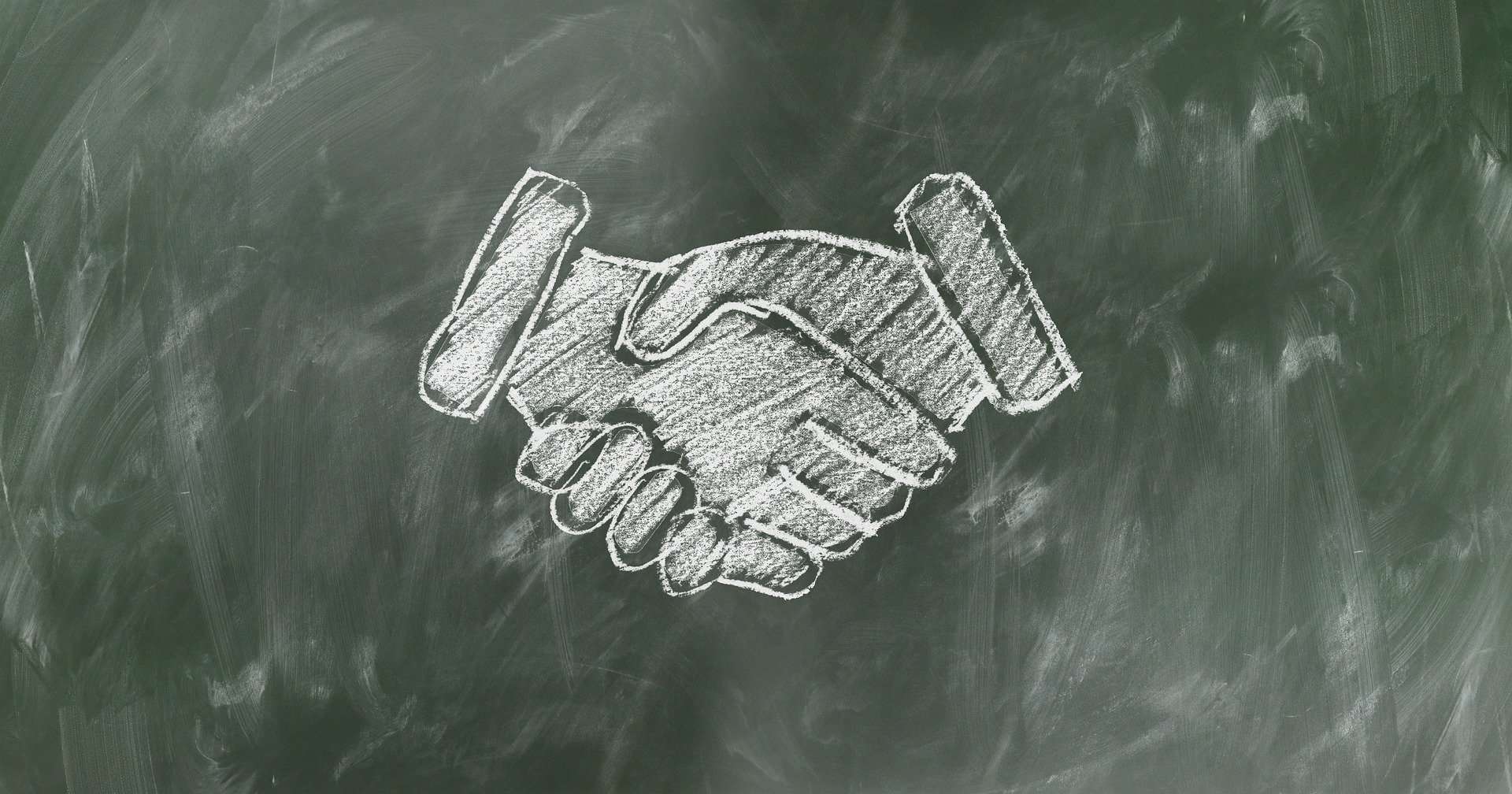 Bring a File Tote Bag
Brochures and similar marketing materials are common at college fairs for high school students. Since it's wise for students to collect them during their first campus visit, bringing a file tote bag can be a smart move.
A file tote bag is designed to keep paperwork secure and flat. By using one, your student won't have to shove brochures and business cards in a bag where they can get crumpled or carry them in their hand. Instead, they can stow them safely, ensuring they remain in good shape until they get home.
START EARLY
Usually, you want to head to a college fair as close to its opening as possible. Not only will it ensure your student has as much time as possible to explore the schools, but it also allows them to speak with their high-priority colleges while the admissions representative's energy and attention levels are higher. Plus, they may be there ahead of other attendees, making it easier to spend time at popular booths.
STAY OPEN-MINDED
Many students get focused on certain highly recognizable schools or institutions. However, many smaller institutions or lesser-known colleges can offer an exceptional experience to students.
It's possible a college that wasn't initially on their radar is actually the perfect fit. But if they aren't receptive to something unexpected, they may miss it.
As your student explores their options, encourage them to stay open-minded. That way, they can seize an unanticipated opportunity instead of accidentally passing it by.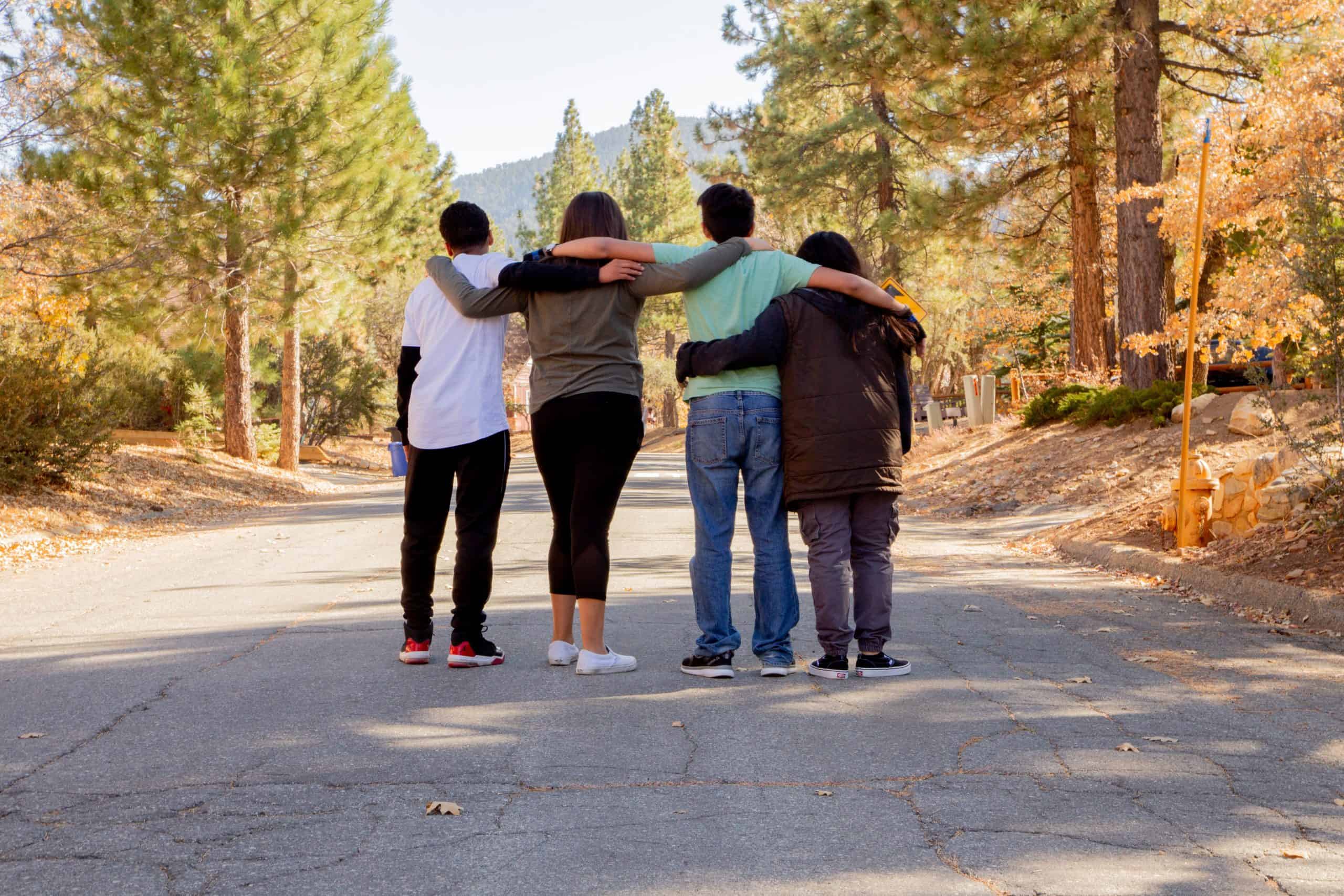 Collect a Ton of Contact Information
Even if you arrive at a college fair with all your questions and a great plan, that doesn't mean your student won't think of more questions after they've finished their visit with college representatives. That's why collecting contact information for every college representative is so vital. It gives them a contact person who can get them more information quickly after the college fair is over.
SPEND TIME GETTING ORGANIZED AFTER THE COLLEGE FAIR
After leaving the college fair, your student should spend a little time getting organized. Taking a moment to pair brochures and business cards with their related notes and placing each college's information in a separate file or folder, your student will have an easier time finding the details they need later.
In some cases, your student may even want to scan everything they received into their computer. That way, they can store them on their main device or in the cloud, ensuring they are accessible when the time comes to take the next step in their college search.
If your student needs a degree to launch their career, scholarships can make school more affordable. If you and your student want to learn more about finding scholarships, sign up for our free college scholarship webinar! Head over to http://thescholarshipsystem.com/freewebinar to reserve your spot today.