Updated on September 21st, 2021
A lot of students are intrigued by the idea of a gap year. Not only does this time away from academia remove the stress of keeping up with their studies, but many use this period to help explore who they are as a human being, see the world, volunteer with an organization that is close to their heart, and learn important internal truths.
The truth is, a gap year has the potential to both help and hurt your child's financial aid and admissions opportunities, depending on their unique situation.
To help you understand the potential risks and rewards, here's what you need to know.
How a Gap Year Can Help
There are a variety of potential financial, life, and even academic benefits to taking part in a gap year, including some that can actually increase the amount of financial aid your student receives or lower the total cost of their education.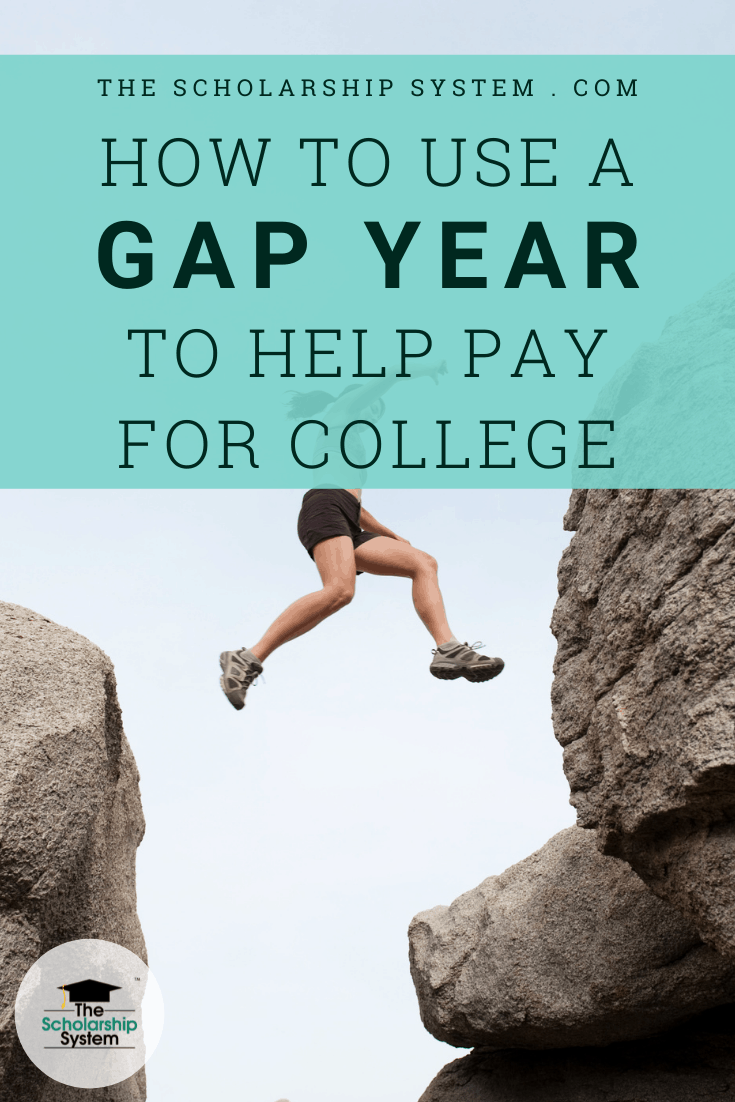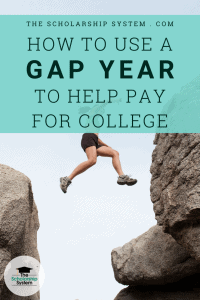 Financial Considerations
Multiple Children in College at the Same Time
Taking a gap year can improve your student's financial aid package. For example, if you have another student who will be going to college the following year, allowing your child to take part in a gap year means they will start school together, and that can lead to higher financial aid awards for them both.
Need-based financial aid is usually awarded based on your students' expected family contribution (EFC). When two or more of your children are going to college together, that expected family contribution gets split between them, allowing them to potentially qualify for more aid.
Change in Tax Year and Financial Assets for FAFSA
Additionally, by taking a gap year, the tax year that is considered for their financial aid changes. This can work to your child's advantage if the next tax year examined on the FAFSA demonstrates a greater need than the current one. But, it can also work in the opposite direction.
Similarly, if your child's asset total (such as cash savings) is hurting their financial aid based on its impact on the FAFSA, using some of those funds on a gap year could actually let them qualify for more aid.
Time to save and apply for scholarships
In some cases, if you or your student need to save up more money to make college affordable, then taking a gap year can be a wise move, particularly if they find a program that allows them to earn money while exploring an area of interest. Again, it is important to note that additional savings may affect their FAFSA results.
To better understand how financial assets impact your child's financial aid package, here is a helpful blog post: What to Do Now to Maximize Financial Aid If You Have a 10th or 11th Grader
This year also means students can apply for scholarships! Students can apply for scholarships if they plan to enroll that following fall.
For our 6-steps on how to secure scholarships for college, join our free webinar. You'll learn exactly where to find them, how to avoid scholarship scams and so much more. Grab a spot at www.thescholarshipsystem.com/freewebinar.
Becoming More Competitive with a Gap Year
Taking a gap year can actually make it easier to get into top colleges. In some cases, standing out from the crowd when your child applies to schools like MIT or Harvard isn't always easy. By taking a gap year and using the time to intern or work for a company in an allied field, your student can gain valuable experience designed to help them catch the attention of the admissions panel.
One student used their gap year to intern with a tech startup in Silicon Valley. In the end, the software he helped code was sold to Microsoft. To no surprise, he ended up receiving an offer from MIT because of that experience – which he wouldn't have had as a senior in high school.
Ultimately, this means using a gap year specifically to get ahead, but it can make all of the difference when your child has their sights set on a highly competitive school or program.
Additionally, some formal gap year programs actually result in college credit. This means that, even though your child isn't heading straight to college, they are still making progress academically while getting to participate in an exciting experience. Many of these programs that allow students to acquire college credit do come at a cost, so you and your child will need to discuss how to pay for it in advance.
It is important to note that acquiring college credits could result in your child being classified as a transfer student and not an incoming freshman. Depending on the school, this could work for or against them. You will want to look into how their target schools handle transfers, especially with financial and merit aid awards.
If your child is already admitted:
Even if your student is already admitted to the college of their choice, the gap year can still add competitiveness to get into a program within that college or can give them time to figure out which major they want to pursue at the school. Many universities are willing to defer enrollment for one to two years so your child will want to see if that is an option.
Paying for a Gap Year
Whether a gap year represents a potential financial burden depends on what your child intends to pursue. Certain organizations may actually pay your student a small stipend to participate, or at least cover basic costs like room and board.
One creative idea we learned from Elisia Howard at College Insight is to find an opportunity through Work Away, an online global community where participants receive room and board (and sometimes a stipend!) in exchange for about 20 hours of work per week. Finding an opportunity that aligns with what your child is considering pursing is a great way to pay for a gap year while building their competitiveness.
Alternatively, some programs cost money to attend, and that means you and your child will need to figure out how the expense will be covered.
If your child is considering a program that requires them to pay to participate, then you likely have a few options for covering the cost. Some gap year programs can be funded with scholarship awards, either from the organization itself or another institution which is open to supporting this kind of endeavor. For programs that provide college credit, your child may be able to pay for it using funds kept in a 529 College Savings Plan, as long as it qualifies.
How a Gap Year May Hurt
Just as certain changes in your family's situation, like an additional child starting college, can potentially help your student's financial aid totals, others can hurt.
For example, if you have a student that will be leaving college during your other child's gap year, they are missing out on the ability to split the expected family contribution for that year, increasing the total cost of both of their educations.
Additionally, if your child doesn't have a plan for covering their gap year expenses, this may result in them using options like loans and credit cards to fund their experience, leading their total amount of debt to increase significantly.
Lastly, there is the potential that your student never ends up going back to college. They lose the momentum from high school or they don't want to attend after all their friends already started college. These are important discussions to have with your child before committing to a gap year.
When a Gap Year is Financially Neutral
If a gap year is financially neutral, then it's important to consider the other potential benefits and drawbacks of your child participating before they make a decision.
In some cases, a gap year can be an excellent way to gain valuable life experience (and have some remarkable stories to tell in scholarship essays), so don't automatically assume it isn't a smart move. If your child wants to go to college but feels like some exploration will help them settle on their ideal path, make an effort to hear them out.
After all, most people still have a lot of growing to do after they leave high school. A gap year may help them avoid picking the wrong major, potentially saving a significant amount of money by avoiding a degree that doesn't suit them.
Ultimately, you'll both need to sit down and examine your family's unique situation to determine what makes sense. But don't forget to look at the entire picture, and not just the money, because sometimes the value of the experience can make it worth it all worth it.
Summary of Gap Year Talking Points to Cover with Your Child:
How will delaying 1 year affect FAFSA? Will EFC change based on taxes and/or number of children in college at that time?
Is your student already admitted to a school? Will they defer their enrollment?
Will your child make the most of the year by exploring future career paths and gaining valuable experience?
Will your child actually go to college after a gap year?
Will they use the year to apply for scholarships?
Will an extra year mean more savings to pay for college with cash?