Updated on June 30th, 2022
For many, the idea of working while going to college is less than ideal. No one wants to have to add a job to their list of responsibilities surrounding their education. However, having a source of income may be a necessity. And that's what makes finding high-paying jobs for college students so critical. If your student finds a position that pays more, they won't have to work as many hours to make ends meet. Plus, it can make their time spent on the job feel less of a burden since the compensation is higher.

If your student is trying to avoid debt, scholarships are a great option. They can cover a range of college costs and don't have to be paid back. If you and your student want to learn about scholarships, sign up for our free college scholarship webinar! Take a quick trip over to http://thescholarshipsystem.com/freewebinar to reserve a spot today.
As a college student, your child doesn't have to be stuck in a standard minimum wage position. There are high-paying jobs for college students out there. Plus, many offer increased flexibility, making it easier to balance school tasks and their workload.
Another benefit of many of these jobs is flexibility. Students often run into times where assignments and exams run into each other, having busier weeks here and there. Having a way to make money that is flexible can be much easier on them academically (and mentally!)
If your student wants to find one of these high-paying jobs for college students and high schoolers, often also offering flexibility, here are some great places to start.
Freelancing: A Gateway to High Paying Jobs in Almost Any Field
Thanks to the internet, options for freelancers are vast. If your child has a skill that can be easily completed and delivered online (or sometimes in person), then they should consider seeking high-paying jobs based on their area of expertise.
Writers, digital designers, web developers, proofreaders, and data-oriented specialists may all find freelance opportunities. And the work is highly flexible too.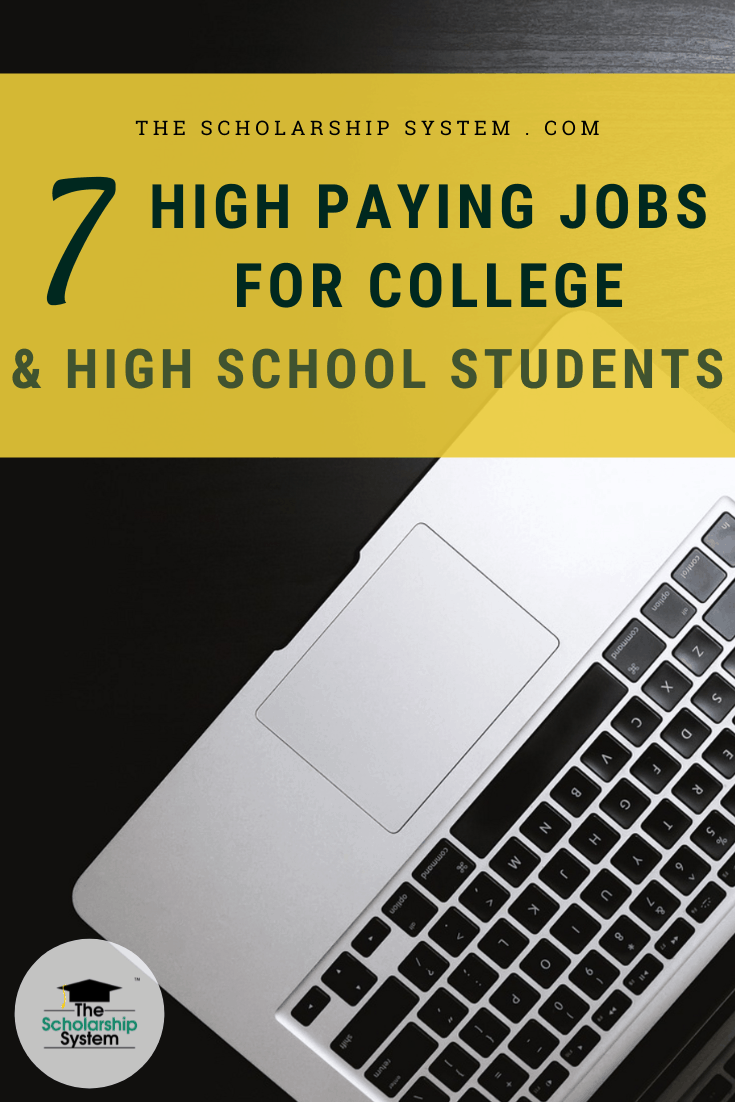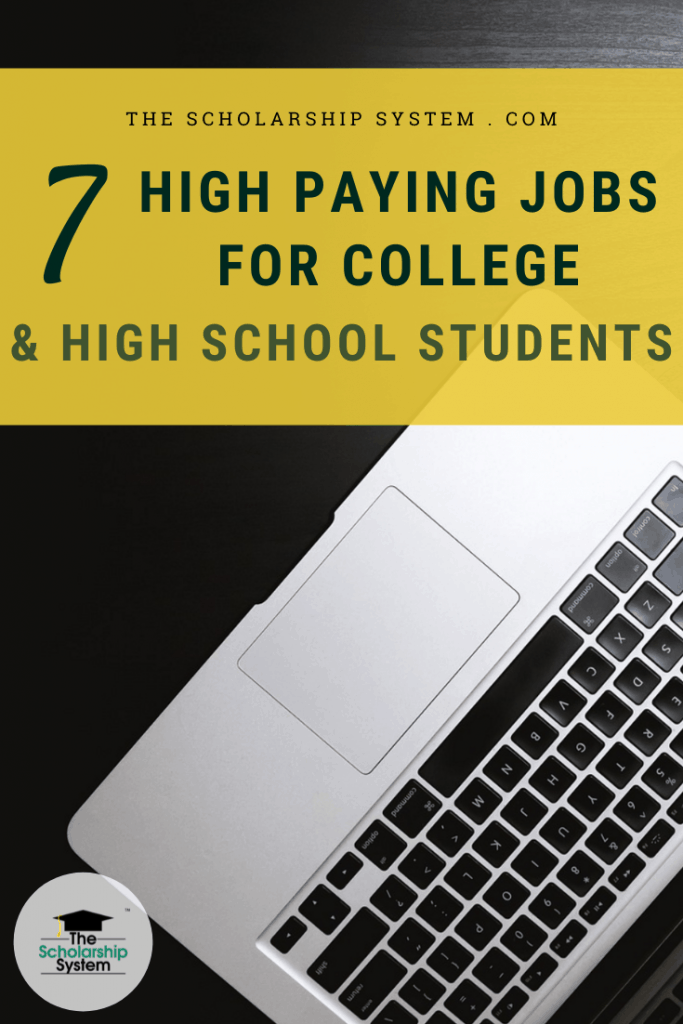 Often, freelancers are given due dates for their assignment, but when and where it gets done is entirely up to them. That means your student can work on a programming project while enjoying a day at the park or jump into a writing assignment late on a Saturday.
There are multiple sites that look to connect freelancers to potential clients. Here are two they can try first.
Upwork
If your child signs up on Upwork, they can apply for jobs in a range of fields. Simply create a profile and start applying. The system is simple, and they can boost their profile with samples of your previous work as well as available tests designed to show their level of expertise in particular areas.
Fiverr
Another site for freelancers, Fiverr, gives your student the option to perform simple tasks for less money or more complex jobs for more. The work available can vary, though there is likely something that could meet their needs.
If you or they want to try out hiring a person through Fiverr to help with a project, you can get a free gig by using our link here.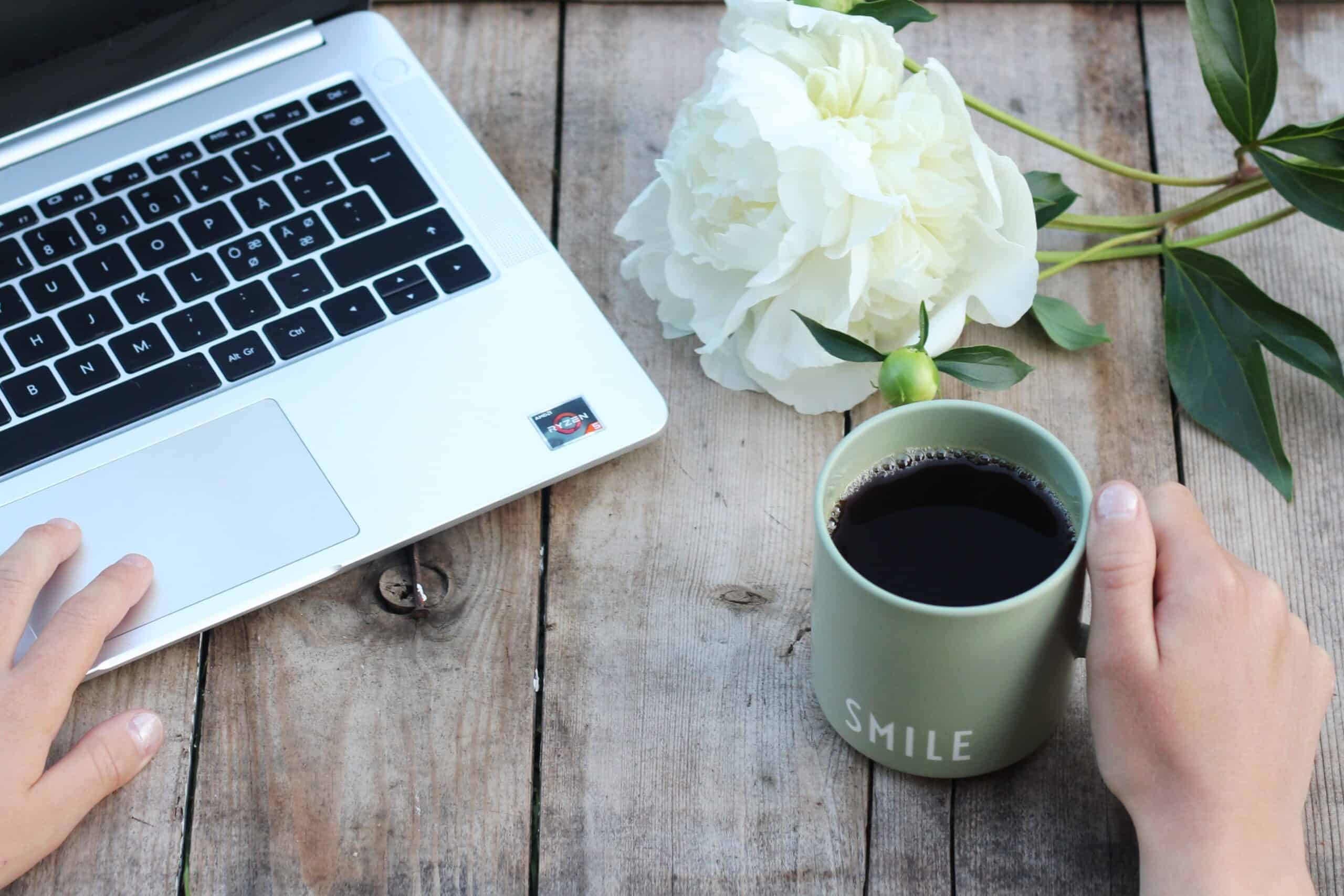 Tutoring: Learn While You Earn
Some people have a knack for particular subjects. If your child is one of those people, then consider tutoring as one of the high-paying jobs for college students and high schoolers that they can easily work while in school.
Typically, your student will have a lot of control over your schedule and rates. Recent estimates show the median rate of pay is over $17 per hour (which definitely beats most traditional college jobs like fast food), but they can also score high-paying jobs for college students that reach over $40 per hour if they are knowledgeable in the right subject areas.
To find people looking for tutors, have them check out bulletin boards in the student center, dorms, or even in the halls of the school. They can also use online message boards or even services dedicated to matching tutors with those looking for help.
If their college allows you to post notices, they can advertise your services there as well. However, your child should consider signing up for a new free email address to place on any ads. That way, they can separate tutoring contacts from their academic or personal life.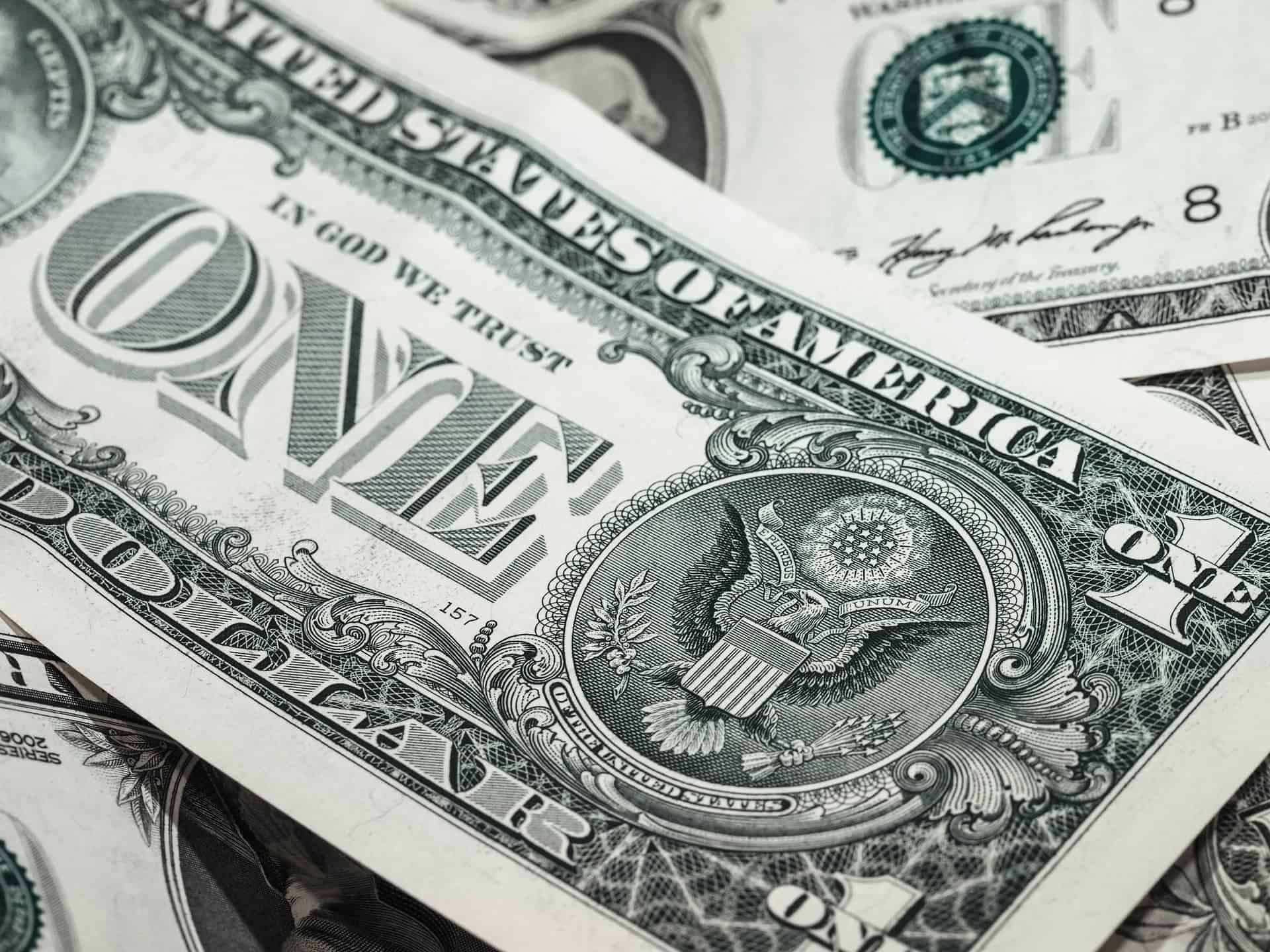 Paid Internships: Valuable Experience with a Paycheck
Depending on your field of study, a paid internship may be possible. In some cases, they may qualify for work-study programs based on your FAFSA results, so their college may be able to connect them with high-paying jobs that are currently available. But your child doesn't have to limit yourself to their services!
If they're interested in internships, have them jump online and see if there are area businesses that might have a suitable program. Sometimes, opportunities will be advertised on the company's website (often with traditional job openings), making it easy to see what's available. If not, they shouldn't be afraid to reach out to area businesses and see if they bring in interns.
It is important to remember, not all internships are high-paying jobs for college students, and some don't come with any form of financial compensation. However, paid opportunities may exist, so take the time to see what might be around. And, since these positions are designed for college students, they are generally somewhat flexible as long as they meet the minimum hour requirement.
Driving: Taking Advantage of the New Economy
By now, almost everyone knows you can use a smartphone app to catch a ride from almost anywhere. College towns can be great places to drive for services like Uber or Lyft because some students won't have their own transportation or they may favor getting a ride after a night on the town.
The best part about these services is the ability to set your own schedule, so your student will have full control over when and how long they work. As long as they have a vehicle that's in good repair and meet the other basic standards, your child can get started as a driver with relative ease.
If you or your child never tried one of these services yourself, you can get a $20 credit on your first ride with Uber by using our link here. Then, they can sign up to be a driver and help other people get where they need to go.
Depending on where you go to school, these options have the potential to be high-paying jobs for college students and high schoolers that work perfectly with a student's hectic schedule.
Sell Stuff: Every Item Has a Buyer
We've all heard the adage "one man's trash is another person's treasure," and it's just as true today as it ever was. Whether your child has some old household or clothing items they're willing to part with or prefer to scour thrift stores and garage sales for items, selling stuff can be a profitable and flexible way to bring in money. And, with the number of online options available for potential sellers, they can manage most of the work from their dorm room, apartment, or home.
In some cases, your student may even be able to sell your old class notes to other students. Often, courses are fairly similar from one semester to the next, so selling notes to an incoming student gets your child some cash and helps them get a head start in class. Be sure to check the school's rules before making such an arrangement, as not every institution allows this kind of activity. But, if it is allowed, these relatively high paying jobs for college students and high schoolers allow your child to get paid for something they are doing anyway.
The Three -Sitting Options: High-Paying Jobs That Give You Time to Study
What are the three "-sitting" options?
Babysitting, pet sitting, and house sitting!
All of these can be high-paying jobs that also give your student time to study or finish up school work. In many cases, babysitters are needed in the evenings, and some younger kids may head to bed before their time is done. That means, once they are set, your child can occupy their time with class reading or assignments. If they can let the kids watch a movie or something similar, they may even be able to get some work done while the children are awake as long as they can keep an eye on them too.
Pet sitting is typically pretty simple. Your student may only need to stop by and quickly tend to the pet's needs or may have to spend some time in the home to keep them company. Either way, the commitment isn't often very intense, making it a great flexible option.
House sitting is also very easy in most cases. Normally, their job is just to be present, so what your student does while they are there is up to them. This can be a great job that makes it easy to work high-paying jobs while keeping up with their studies.
Applying for Scholarships as a High Paying Job for College Students
As you can see, there are a lot of options for high-paying jobs that don't require a massive time commitment. That means working while your child is a college student doesn't have to feel like an impossible burden to bear.
However, they can also look at alternative sources of funding to help avoid the need for a job while they are in school (or add supplemental income).
Applying for scholarships can be a job in itself – and many times, I can pay off! We have had students earning $2,000 with only a few hours of work on the application. That means they technically made an hourly rate of hundreds of dollars per hour. This could be your child's most lucrative job yet.
Furthermore, many scholarships allow the funds to be used for living expenses. If you and your child want to learn how scholarships can help them cover the massive expense of college, take the time to attend our free college scholarship webinar. You'll learn the exact 6 steps that other students have used to get their college completely covered.
Suggested Articles: