Updated on November 16th, 2023
College is expensive. As a result, many students rely on student loans to pay for their schooling, including programs offered by the federal government. The Direct Stafford Loan is the most widely used form of federal student loan, providing federal financial aid options for undergraduate and graduate students.

However, just because federal Stafford loans are easily accessible, does that make them right for your student? Here's what you need to know.
What is a Direct Stafford Loan?
Direct Stafford loans are student loans offered by the federal government, specifically through the US Department of Education. Undergraduate, graduate, and professional students may be eligible for Stafford loans as long as they are enrolled at least half-time at a qualifying school.
All federal Stafford loans provide students with a six-month grace period before repayment needs to start. Once your student graduates or if they fall below half-time, their first payment on a federal loan will be expected six months later.
Every Direct Stafford loan has a fixed interest rate. However, the precise rate is determined by the disbursement date, so federal student loans from 2022 may have different fixed interest rates than loans from 2023.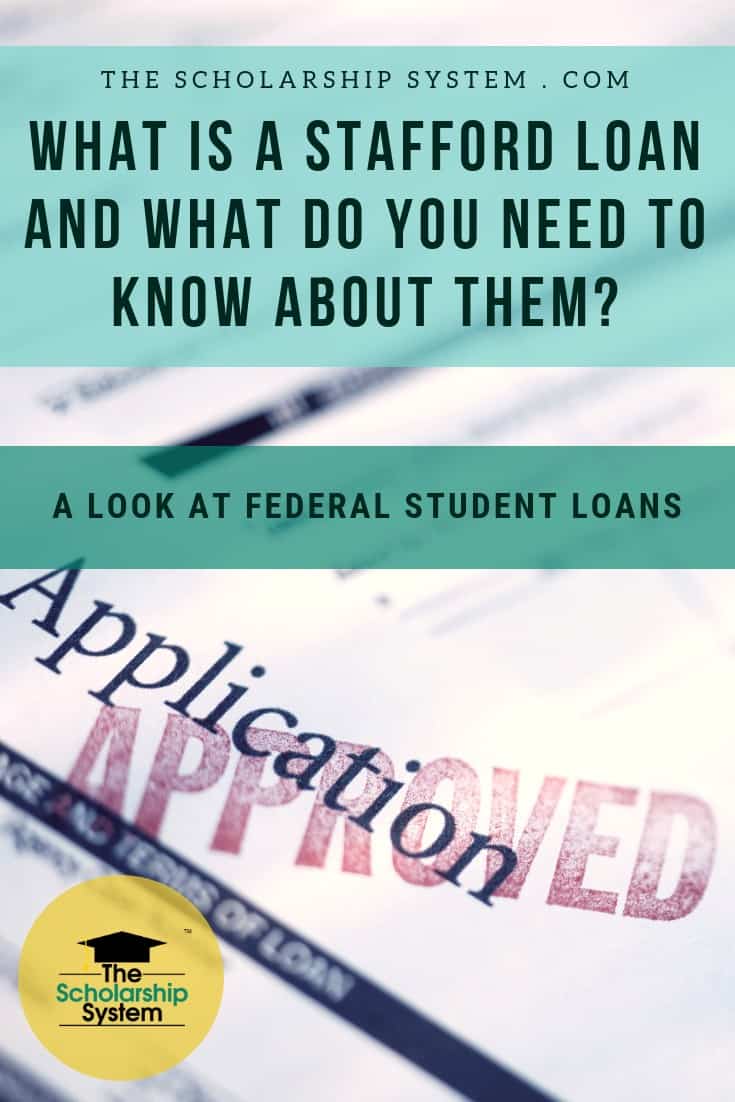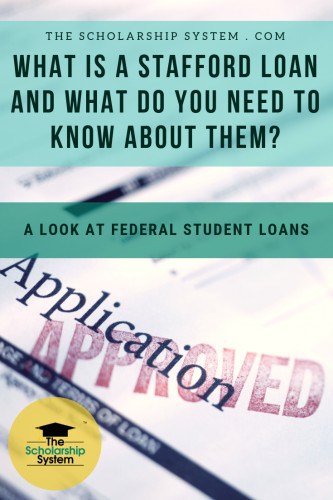 It's also important to understand there are two kinds of federal Direct Stafford loans: subsidized Stafford loans and unsubsidized Stafford loans.
What is a Subsidized Stafford Loan?
Subsidized federal Stafford loans come with one obvious perk. While your student is enrolled at least half-time and during the six-month grace period, the federal government pays the interest.
Only undergraduate students are eligible for subsidized Direct Stafford loans, and there are additional limits to how much a student can borrow in this category. Plus, the student has to have a demonstrated financial need, so not everyone will qualify.
What are the Subsidized Stafford Loan Limits?
Students can only receive specific amounts in subsidized student loans through the federal government, depending on their academic year and financial need. Generally, students can borrow:
Up to $3,500 for their first year in college
Up to $4,500 for their second year
Up to $5,500 for their third, fourth, and any additional year
However, students also cannot borrow more than $23,000 in total in subsidized Stafford loans. If your student finishes in four years and receives the maximum loan amount each year, the total comes to $19,000, so they are well within the limit. However, if they require a fifth year or beyond to finish, they may reach the $23,000 cap before graduating.
Additionally, there is a maximum eligibility period for students to obtain new Direct Stafford loans. Students only qualify for direct loans for up to 150 percent of the published length of their degree plan. For example, if your student is enrolled in a four-year program, they could only receive subsidized Stafford loans for six years to earn that degree.
What is an Unsubsidized Stafford Loan?
Unsubsidized Stafford loans are not based on financial need and are available to undergraduate, graduate, and professional students who are enrolled at least half-time. Unlike their subsidized loan counterparts, unsubsidized loans accrue interest while your student is in school and in their grace period.
Students do have the option to pay any interest while they are in school, allowing them to prevent their balance from growing and reducing the total amount of interest they will pay over the life of their loan. However, this isn't a requirement.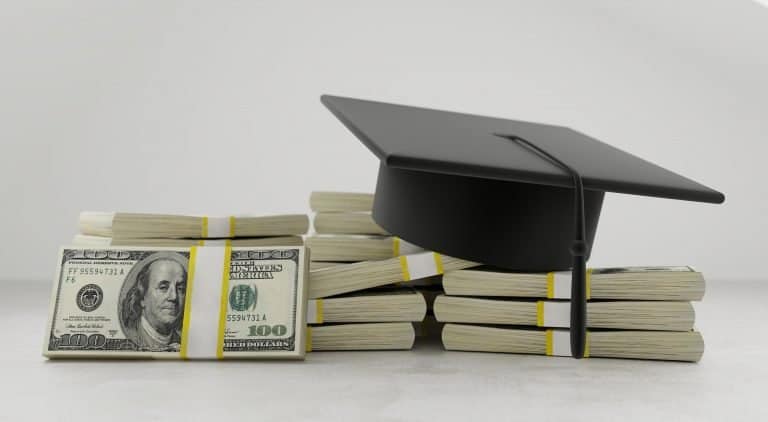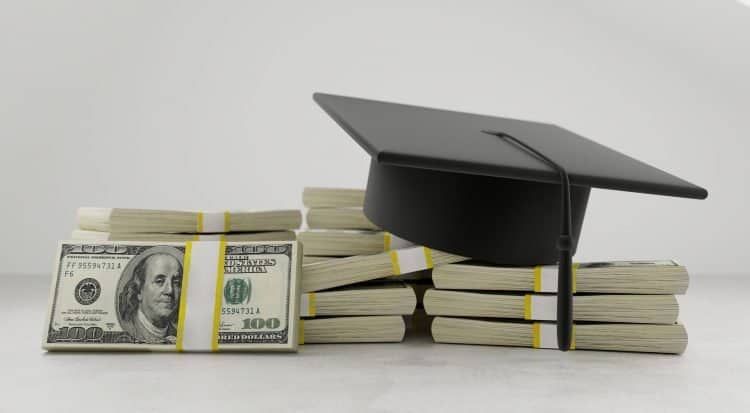 What are the Unsubsidized Stafford Loan Limits?
Like subsidized loans, unsubsidized direct Stafford loans also have limits based on your student's academic year and dependency status.
A dependent student can borrow:
Up to $5,500 for their first academic year
Up to $6,500 for their second year
Up to $7,500 for their third, fourth, and any additional year
An Independent student can borrow the loan funds of:
Up to $9,500 for their first academic year
Up to $10,500 for their second year
Up to $12,500 for their third, fourth, and any additional year
Does the Dollar Amount of Subsidized Loans Impact Unsubsidized Loan Eligibility?
Yes, how much your student receives in direct subsidized loans can impact the amount they may be eligible for in unsubsidized loans.
The maximums for unsubsidized loans are technically reflections of the total amount your student can borrow through the Stafford loan program, including subsidized and unsubsidized loans together for a given academic year. For example, during their first academic year, $5,500 is the maximum your student can receive in total between direct subsidized and unsubsidized federal student loans.
If your student receives $3,500 in subsidized loans for their first year, they can't receive more than an additional $2,000 in unsubsidized loans ($5,500 – $3,500 = $2,000) for that academic year.
What are the Total Stafford Loan Limits?
There are borrowing limits for the total amount of all of your student's federal loans. Dependent students are capped at $31,000 in total. Independent undergraduate students are allowed to borrow more, with an upward limit of $57,500. Graduate and professional studies independent students can borrow up to $138,500 in unsubsidized Stafford loans.
It's important to note students who reach the caps and then repay portions of their loan, bringing that loan balance down below the limit, do become eligible for additional direct Stafford loans.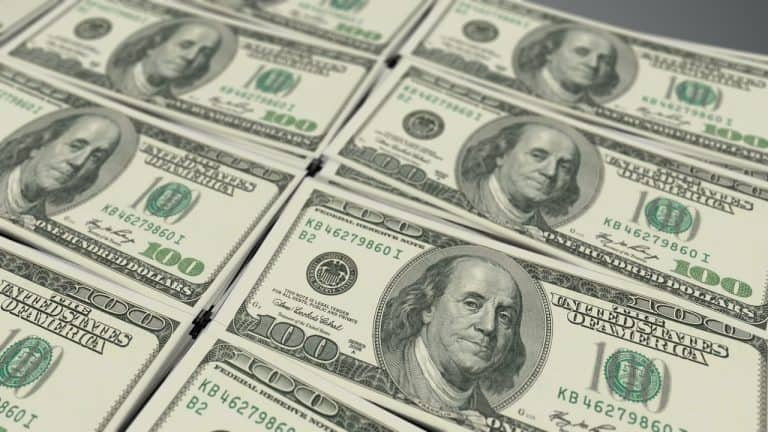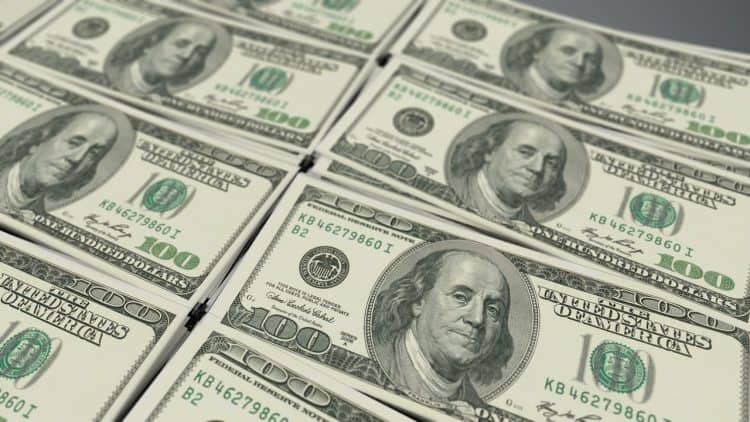 What is the Direct Stafford Loan Interest Rate?
The interest rate on each Stafford loan is assigned based on the disbursement date. This means while the interest rate on an individual loan is fixed for the life of the loan, your student may end up with different interest rates each year.
For disbursements on or after July 1, 2022, and before July 1, 2023:
Subsidized Stafford loan interest rate: 4.99%
Unsubsidized Stafford loan interest rate: 4.99% for undergrads, 6.54% for graduate and professional students
The US Department of Education sets the interest rates and reassesses them every year. Over the past ten years, the lowest subsidized Stafford loan interest rate was 3.4% (for July 1, 2011, through June 30, 2013). The highest was 6.0% (for July 1, 2008, through June 30, 2009).
Do Stafford Loans Have Any Other Fees?
Yes, each direct subsidized loan and direct unsubsidized loan comes with a loan fee. It is based on a percentage of the loan amount and is deducted proportionately from each loan disbursement. This means the fee reduces the amount your student's school receives as it is not paid out of pocket in advance.
For disbursement dates on or after October 1, 2020, and before October 1, 2023, the fee is 1.057%.
Here is an example of how the fee impacts your student's direct Stafford loan:
If your student is awarded $5,500 in Stafford loans for their first year, the loan fee is $58.14. That amount is divided between the disbursements and removed before the money is sent to your student's school.
If your student is taking two semesters, they would have two loan disbursements. That means the $5,500 would be divided in half, making each disbursement $2,750. However, before the money is sent to the school, half of the fee, or $29.07 ($58.14 / 2 = $29.07), is removed from the disbursement amount. The college actually receives $2,720.93.
Where Do You Find the Stafford Loan Application?
If your student is researching student loans for college, they may be trying to figure out how to apply for a Stafford loan. Luckily, the process is fairly simple, and the vast majority of students technically handle their application without initially realizing it.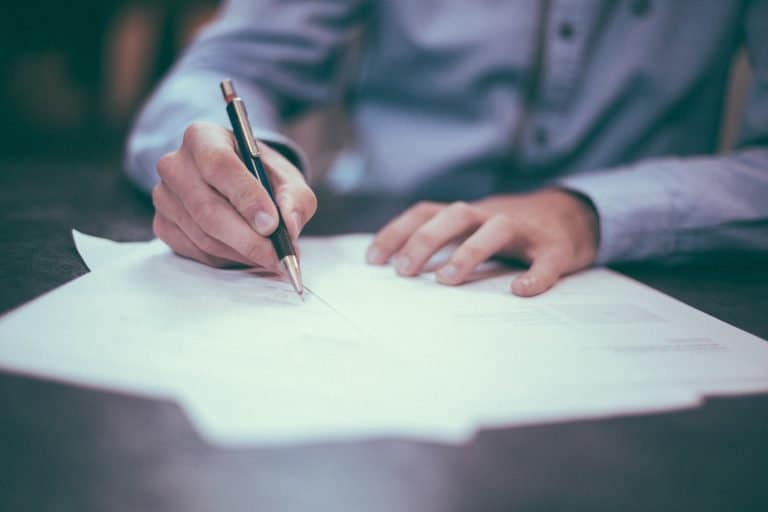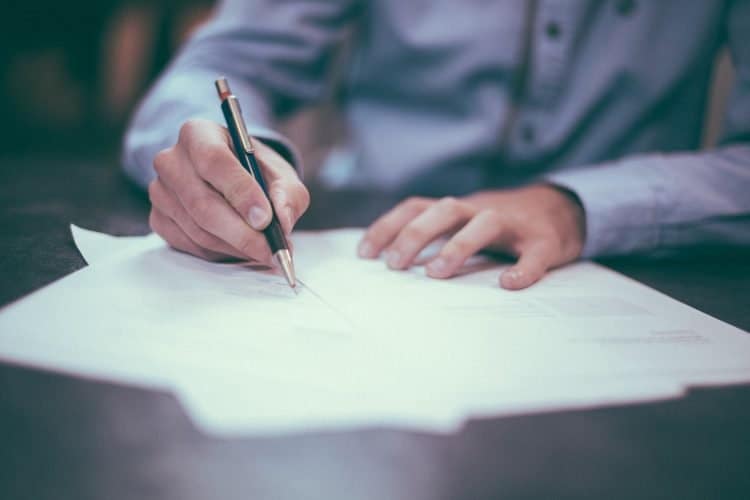 To apply for a Stafford loan, all your student needs to do is complete their Free Application for Federal Student Aid (FAFSA). Then, if your student is eligible, they will see any available federal student aid loans listed in their financial aid award letter.
If your student applies for a student loan anywhere other than with their FAFSA, it is not a Stafford loan. Instead, it is probably a private student loan and is entirely separate from the federal government program.
Do You Have to Pay Back a Direct Stafford Loan?
Yes, Stafford loans must be repaid. They are loans, just like you would get from any other bank, so repayment is part of the deal.
If your student decides to use a federal student loan to pay for college, and they have never had one before, they will need to complete an entrance counseling session. This ensures they understand their obligation, including the need to repay.
Then, they have to sign a Master Promissory Note, a form of loan contract that says your student agrees to the terms, including those associated with the repayment plans.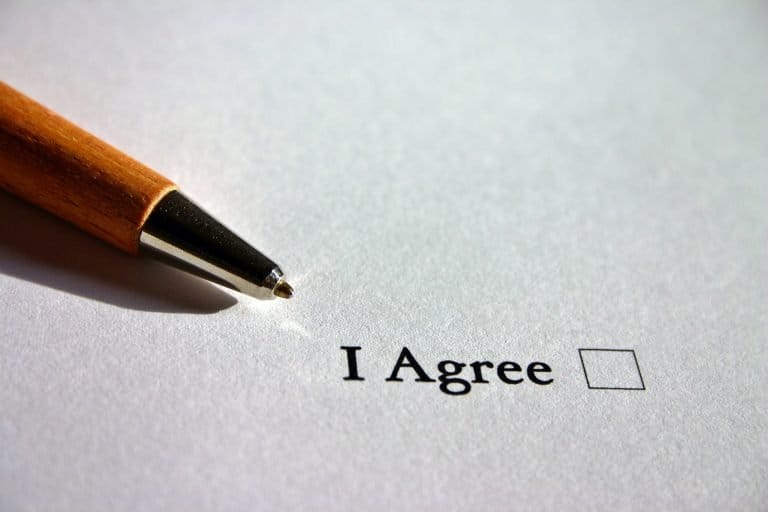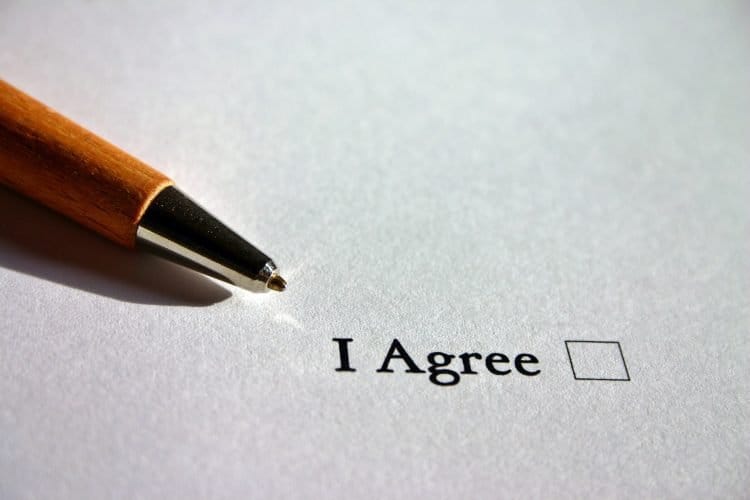 Are There Stafford Loan Forgiveness Programs?
Yes, there are Stafford loan forgiveness programs. Both the Public Service and Teacher Loan Forgiveness programs can apply to direct Stafford loans, giving people the ability to have any remaining balances forgiven after they meet the eligibility requirements. You can learn more about these options here: Careers That Will Pay Off Student Loans
Are Stafford Direct Loans the Only Option?
No, there are other options. For example, some colleges can meet 100% financial need without student loans. There are also private student loans and income share agreements.
Plus, there are always scholarships! Not only are scholarships a great way to cover college costs, but they also don't need to be repaid. That means your student could graduate debt-free.
If you want to learn how to find scholarships so your student can avoid needing Stafford loans or any other kind of student loan, join our free webinar! You'll learn everything you need to know about the scholarship process, including how to locate great opportunities, organize and complete scholarship applications, write winning essays, and more. Head over to https://thescholarshipsystem.com/freewebinar to find out when the next training session is available.