Updated on July 14th, 2022
Today, the degree vs. skills debate continues to rage on. Many companies are altering their hiring priorities, giving additional weight to skills over degrees. However, that doesn't mean that a college education isn't valuable or, at times, still a necessity.
If your student needs a degree to launch their career, scholarships can make school more affordable. If you and your student want to learn more about finding scholarships, sign up for our free college scholarship webinar! Head over to http://thescholarshipsystem.com/freewebinar to reserve your spot today.

Instead, the skills vs. degrees battle highlights something different: a shift in the mindset of today's employers. They aren't entirely removing degrees from the equation. Instead, the goal is to determine if a person has the right skills to excel. Whether they earned those skills through education, prior work experience, or other pathways is less relevant, as long as a job candidate can show they are there.
If your student is trying to figure out whether skills matter more than degrees in their field or how their education can factor into the mix, here's what they need to know.
Skills Over Degrees – Is a College Degree Unnecessary?
First, it's important to understand that an increasing emphasis on skillsets over education doesn't automatically make a college education unnecessary. For some fields, a degree is, and likely will always be, mandatory.
For example, medical professionals – including nurses, physicians, surgeons, psychologists, or any other specialty that involves a state license to work – almost always need a degree. Usually, the college coursework ensures they can pass licensing exams, and a degree often serves as a prerequisite for taking the licensing test.
Teachers are usually in a similar category. Without the foundational education, they often aren't eligible to be licensed to teach in their state. As a result, bypassing a degree isn't an option for that career path.
The same can go for many types of engineering, most scientific fields, and many legal specialties. These require more than practical skills. There's a certain amount of academic knowledge that is usually necessary, and that is typically gathered while pursuing a degree.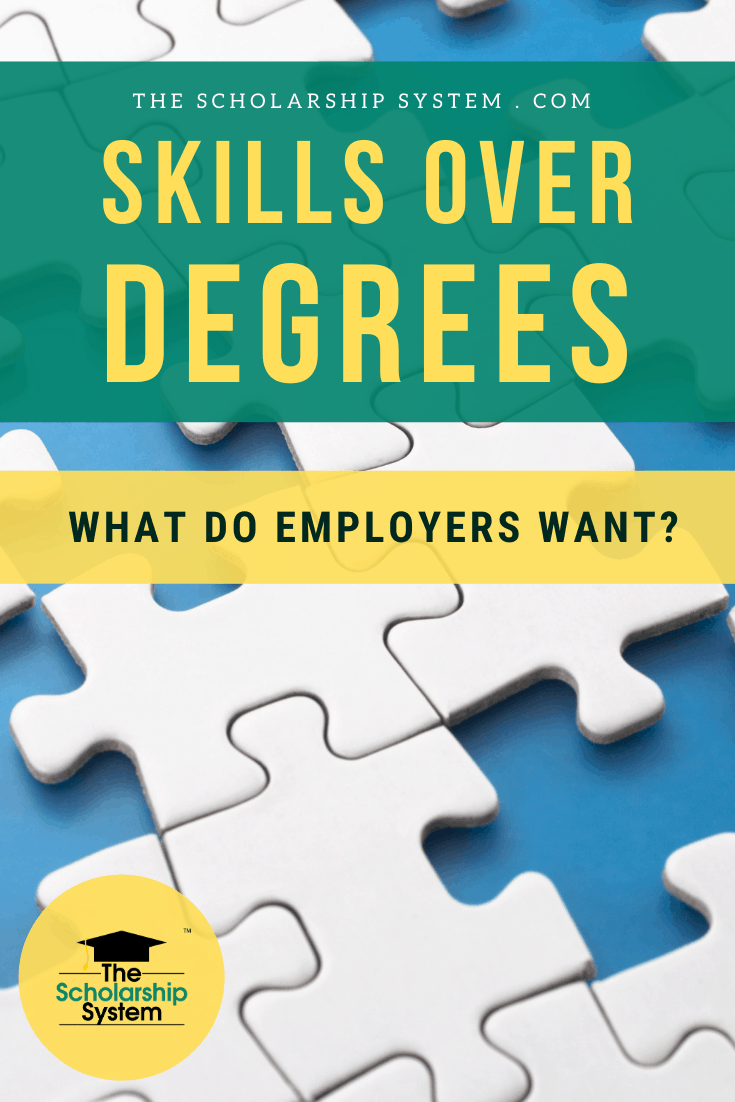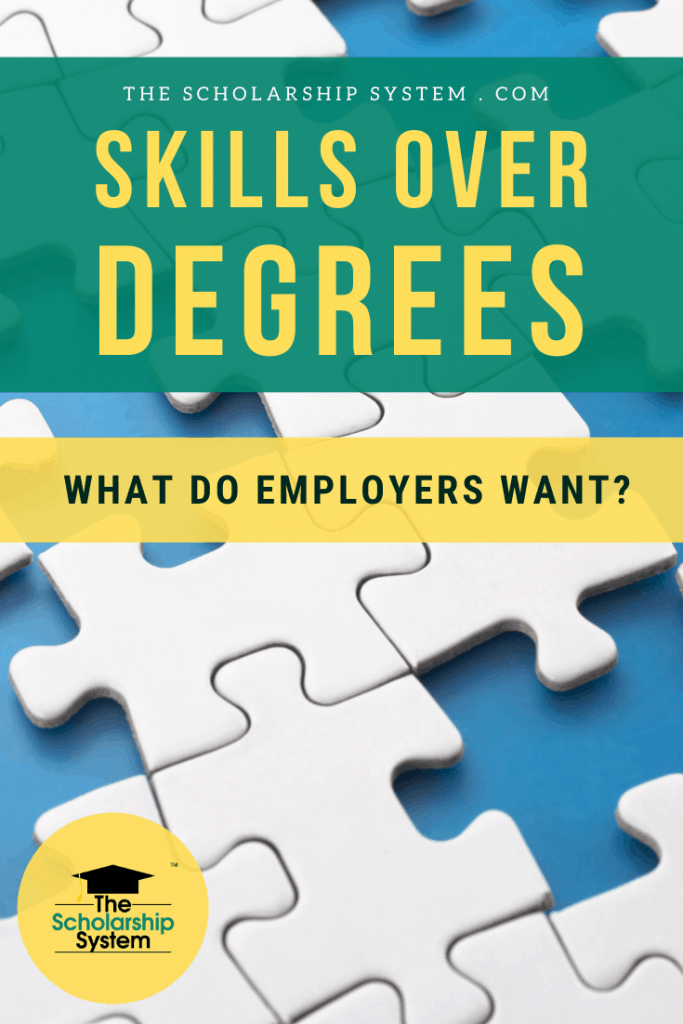 However, other fields aren't as stringent. As a result, students can use alternative approaches to hone their skills, potentially bypassing getting a degree.
Many employers looking for tech professionals are becoming more open-minded about candidates that don't have four-year degrees. For instance, they may consider candidates for entry-level positions who acquired the right skills through a range of approaches, including technical schools, boot camps, and even self-study.
However, that doesn't mean students with tech degrees are at a disadvantage. Like their counterparts who went in another direction, as long as they've built the required skills, they are eligible for the job opportunity.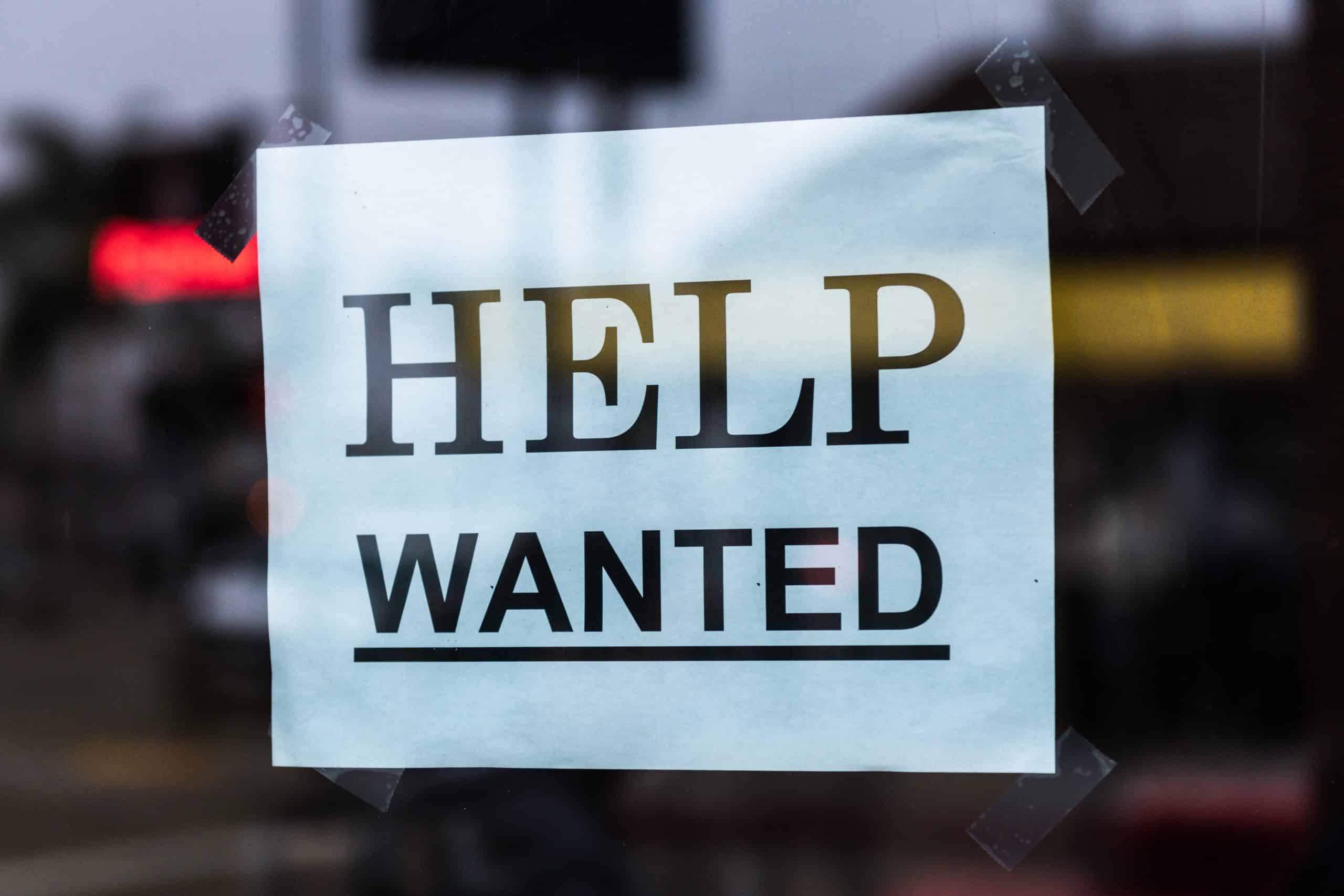 Beyond Entry-Level: The Other Part of Education vs. Skills Debate
When students hear about the skills vs. education debate, they may assume that most of it focuses on entry-level job opportunities. In reality, that isn't always the case.
A decent part of the broader skills over degree argument concentrates more on the mid-to-upper portion of a person's career. It has a lot to do with access to promotional opportunities and whether candidates with degrees should be favored over those who developed the needed skillset elsewhere or vice versa.
Many employers are starting to feel that skills matter more than degrees after a person has gained experience and is moving toward mid-level positions or higher. This makes pursuing advanced degrees – like a Master's or Doctorate – less critical for professionals in certain fields who want to advance.
Companies are increasingly seeing the value in candidates that develop their skillset over the course of their career or through alternative means, like certifications, employer-provided training, or individual classes. In the end, employers are focused on whether the person can do the job, not how they acquired the capability, and that can be a boon for future advancement after launching a career.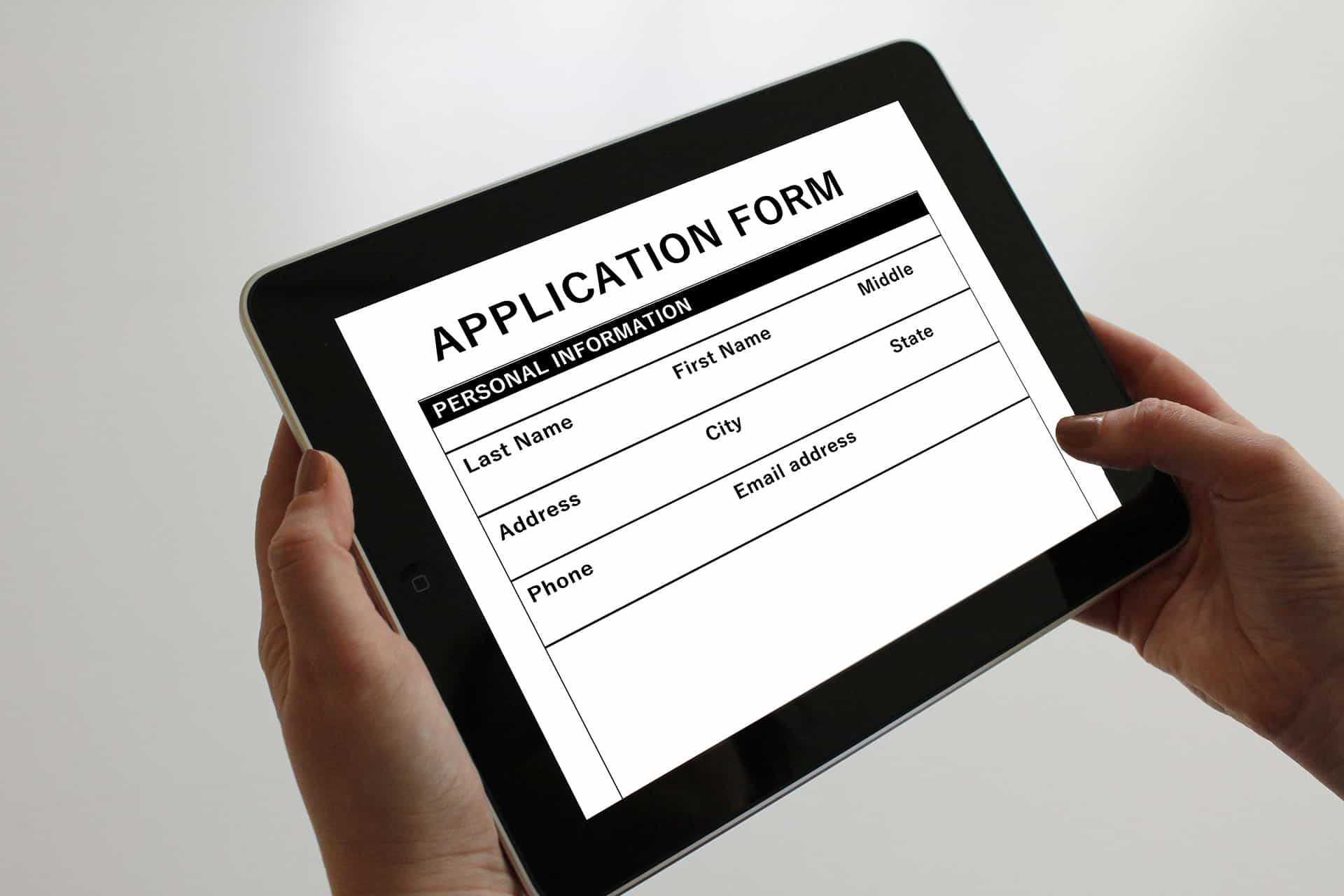 What Skills Do Employers Look for When Hiring Entry-Level Candidates?
For most students, their next career-oriented move will involve landing an entry-level job in their preferred field. Precisely which skills they'll need varies depending on the position they are after, as each job has unique requirements.
If your student is trying to figure out how to acquire job skills employers want, research is their ally. They should spend time researching their target position, learning more about the skills and experience that today's employers view as must-haves.
Once they handle the research, they can create a plan for acquiring the proper capabilities. In some cases, this will involve getting a college degree. In others, alternative approaches may be on the table. Plus, at times, a combination approach might be the ideal way to go.
How to Get Job Skills Employers Want in College
If your student is focused on a career that requires a degree, then heading to college is obviously a critical part of the equation. However, they may want to go further, ensuring that they can showcase that they have the right capabilities to thrive in an entry-level role.
One of the most straightforward ways to acquire relevant experience is with an internship. Internships give students the ability to work for a company or organization in a job that aligns with their field of study. It's a great way to get hands-on time in an environment that can make them better candidates for entry-level jobs. Plus, they can broaden their network, potentially making it easier to find a position when that day comes.
However, working part-time, volunteering for a nonprofit, or participating in student organizations can also be great for skill-building. Along with the technical skills employers look for in college graduates, companies seek out a variety of soft skills when hiring, including communication skills, teamwork capabilities, leadership skills, and more. Any position that boosts your student's soft skills can give them an edge, even if it doesn't directly relate to their future profession.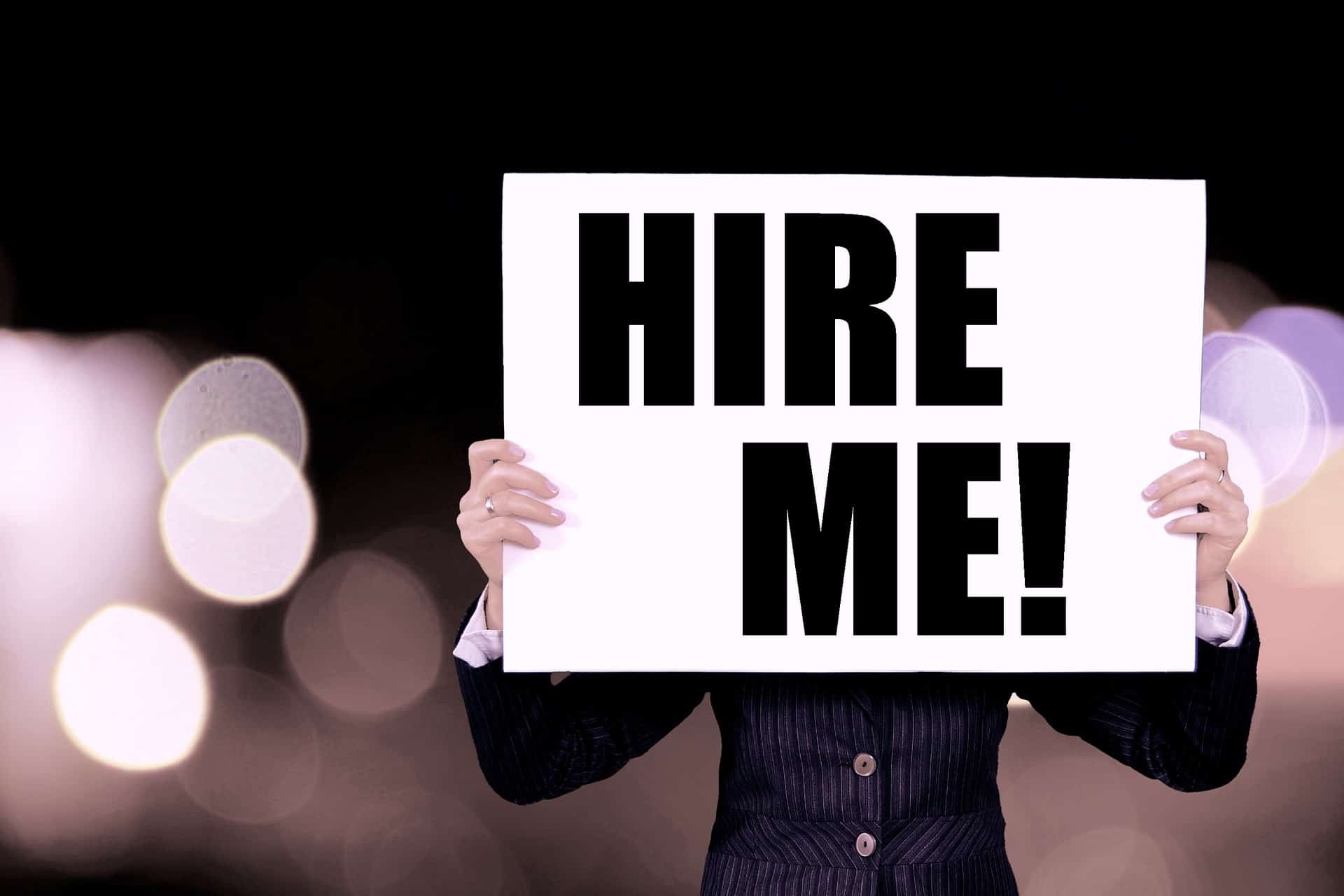 How to Get the Job Skills Employers Want Without Earning a Degree
If your student is interested in a career where a college degree might not be necessary, there are options to help cultivate the right skillset. On the educational front, a vocational school can be a great choice. For some technical specialties, a boot camp might work, as well as self-study (as long as it results in a robust portfolio that shows off their capabilities).
For students interested in pursuing a trade job, apprenticeships can be an excellent resource. Not only will they learn from skilled professionals, but they'll also earn an income while they hone their skills.
Finally, some fields may support working your way up. Certain entry-level jobs that only require a high school diploma can serve as the foundation for a great career. The same goes for specific volunteer opportunities, as they can help a person hone skills that make them eligible for various positions.
Ultimately, skills and education can work together to help students forge amazing careers. The most important part of the equation is to realize that the "education" portion can mean more than a college degree. Yes, in some cases, degrees are still necessary. But in others, alternatives like apprenticeships, boot camps, and on-the-job training also work.
Plus, skill development throughout one's career is a big factor. Companies are increasingly acknowledging the value of skills acquired while working in the field, even if they aren't gathered through formal training. In the end, this is a major boon, ensuring that professionals can keep moving up even if they don't further their education again down the line.
If your student needs a degree to launch their career, scholarships can make school more affordable. If you and your student want to learn more about finding scholarships, sign up for our free college scholarship webinar! Head over to http://thescholarshipsystem.com/freewebinar to reserve your spot today.