Updated on July 4th, 2023
When choosing where to go to college, many students feel that attending college in Maine is their perfect option. But the state has a variety of high-performing schools, so figuring out which one is the best fit isn't always easy. Also, students have to determine how they're going to cover the cost, and that comes with its own challenges.


If your student plans on attending college in Maine, scholarships can make nearly any school affordable. If you and your student want to learn about Maine scholarships, sign up for our free college scholarship webinar! Take a quick trip over to http://thescholarshipsystem.com/freewebinar to reserve a spot today.
Thankfully, students can work through their college decision with ease by using the right strategy. If you're student plans on attending college in Maine, here's what you need to know.
About Maine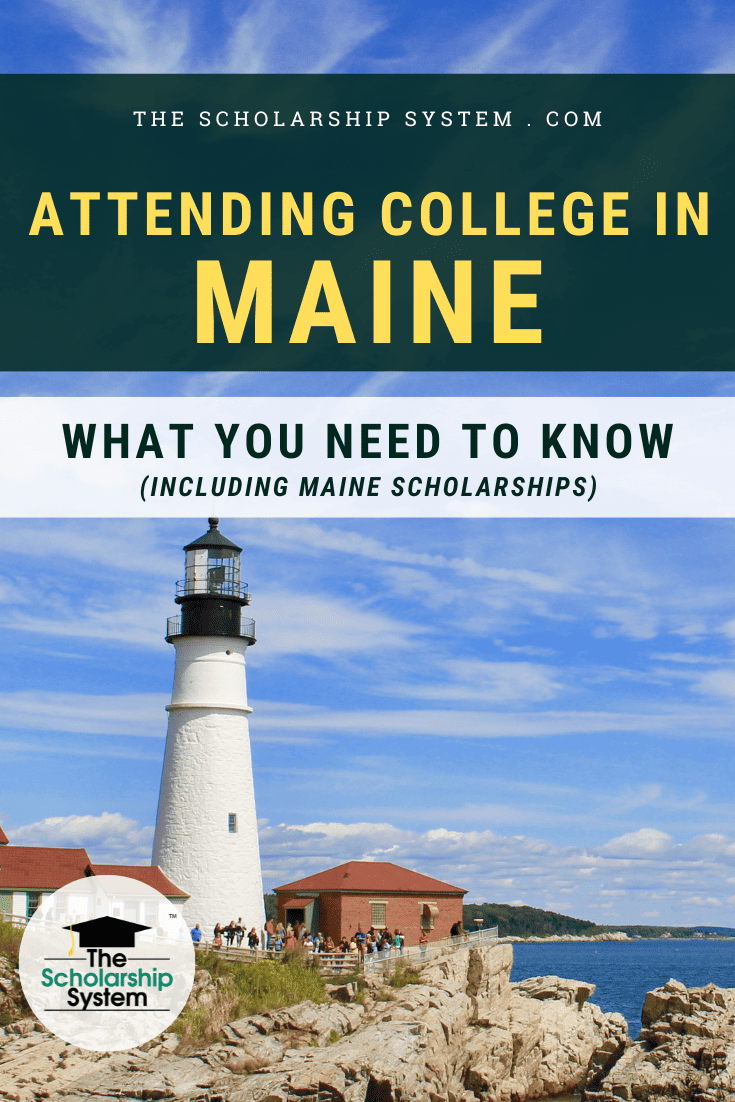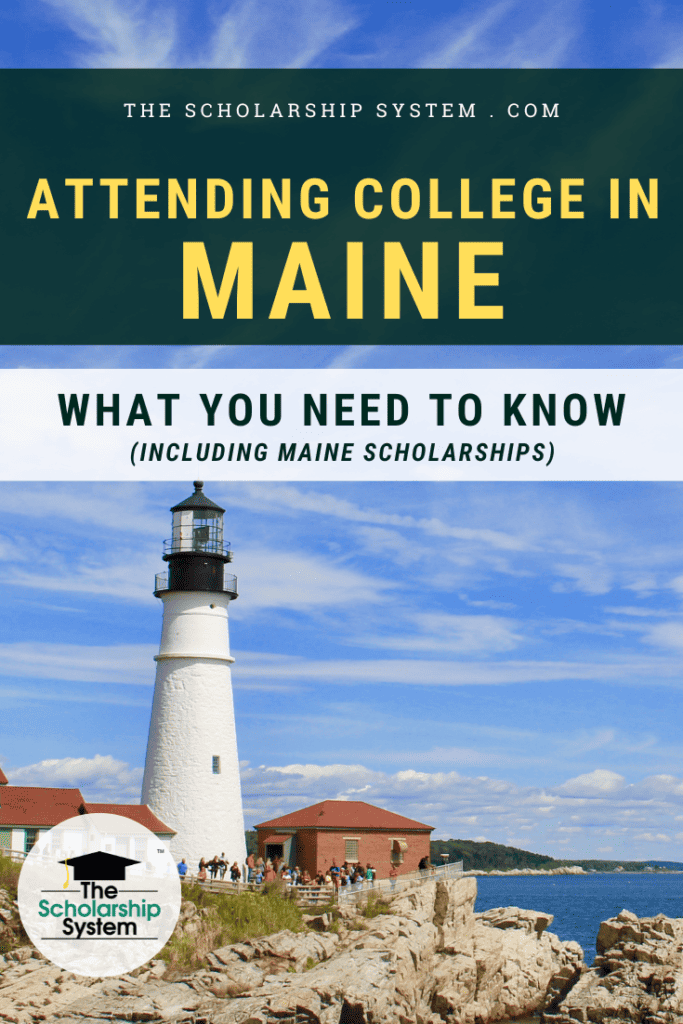 Maine is a fantastically beautiful state with an intriguing history. While it's famous for its lobster, the state is also known for its more than 3,400 miles of breathtaking coastline and over 4,600 offshore islands. It's also the site of the first naval battle of the Revolutionary War, and it's peppered with historic lighthouses, some of which are said to be haunted.
When it comes to weather, Maine is known for its mild summers and chilly, snowy winters. Summer temperatures usually average near 60°F to 70°F, while winters are often closer to 15°F to 25°F, depending on the exact location. During the winter, snowfall can range from 40 to 100 inches, and both rain and ice storms can occur during cold waves.
Colleges and Universities in Maine
There are 37 Maine colleges and universities. Among them are 23 four-year Maine colleges and universities. Plus, there are 14 two-year institutions, giving plenty of options for students looking for a technical school or community college in Maine.
As your student tries to choose a college in Maine that meets their needs, shifting through all of those schools may seem a bit daunting. Fortunately, by using the correct strategy, it's easier to make a college decision. Here are two options that work for most students.
College Towns in Maine
For some students, finding the right Maine college town can be an excellent starting point for their college search. A Maine university town is highly supportive of its local school. Plus, the area often has amenities geared toward students and young adults, which can elevate their overall experience.
Essentially, students can choose a town that meets their needs, then select a school in the area that offers the right academic quality and programs. It ensures that more of their bases are covered.
Here is a list of college towns in Maine:
Bangor
Bar Harbor
Biddeford
Brunswick
Lewiston
Orono
Portland
Waterville
While Augusta also has schools, it serves as the state's capital. As a result, it isn't inherently a college town. Still, for some students, it or other cities not mentioned above could be excellent fits, so students should branch out if the college towns in the list above aren't their ideal match.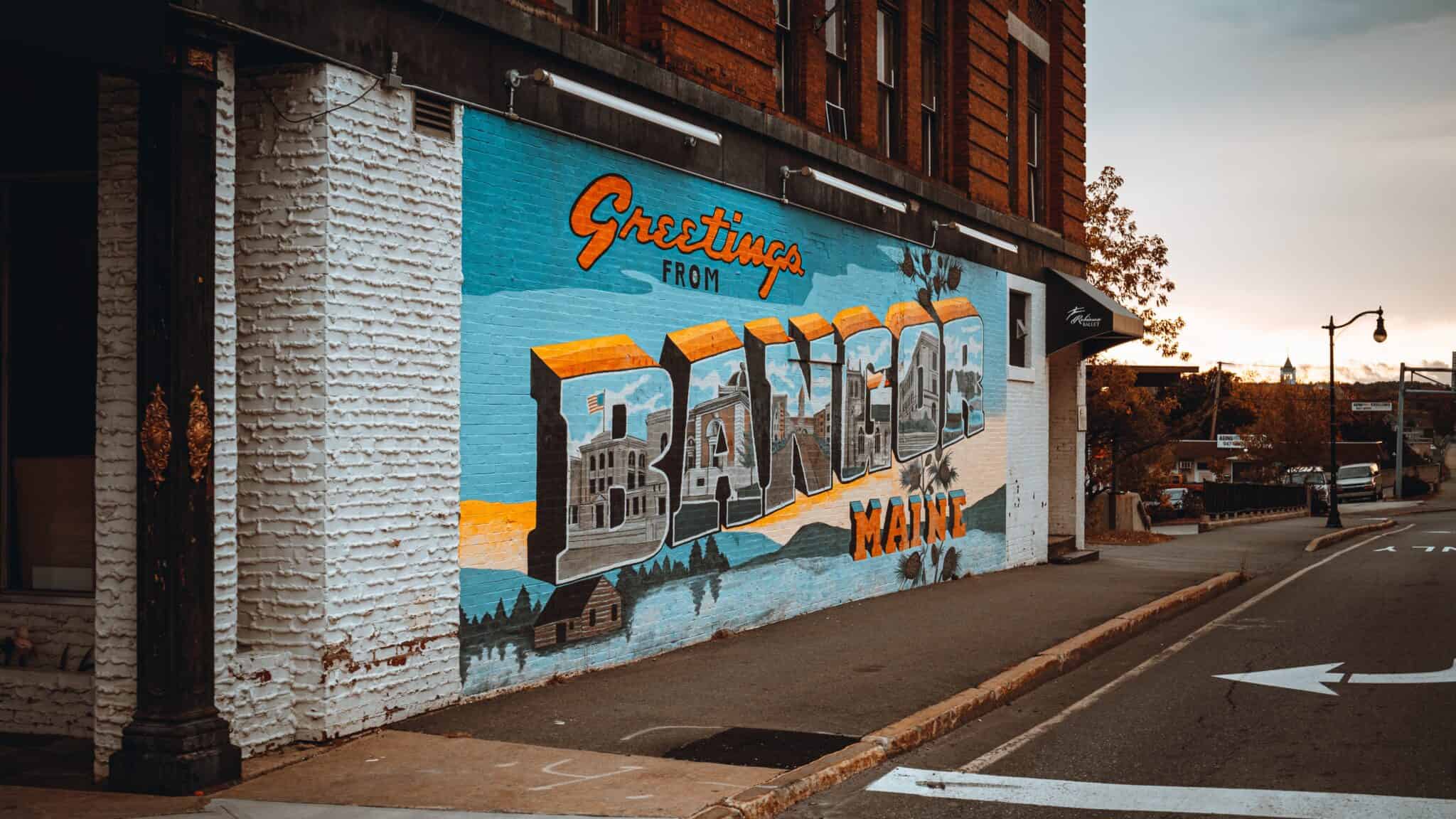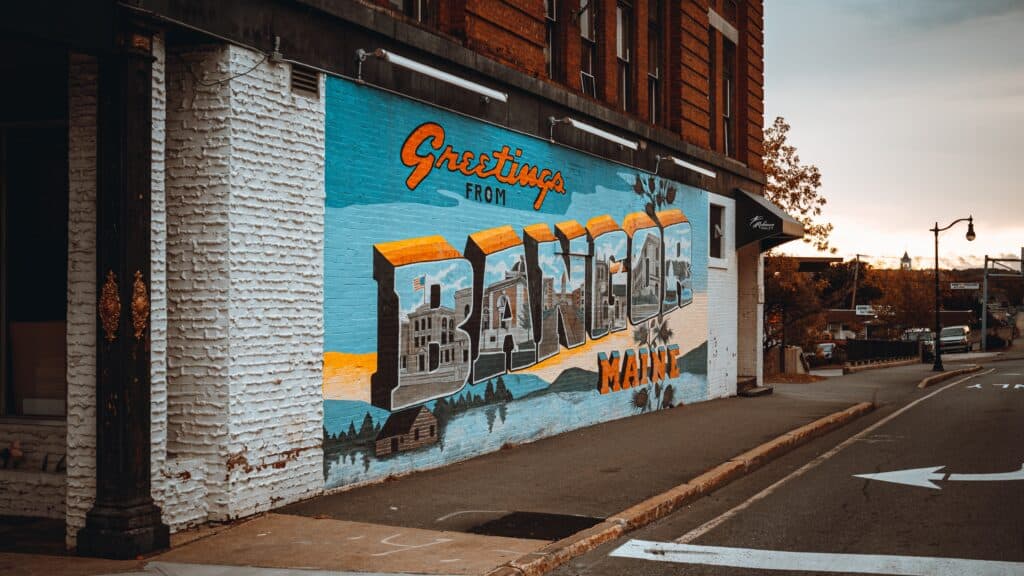 Major Maine Colleges and Universities
For some students, focusing their college search on major Maine universities and colleges is the better choice. It lets them evaluate schools with strong reputations first, which could make finding an academic or cultural match easier.
Here is a list of major colleges and universities in Maine:
While the schools above generally represent the top colleges in Maine, that doesn't mean students should limit themselves to the options above. Ultimately, students need to find the best colleges in Maine for them, so they should continue their search if the schools in our colleges in Maine list aren't the perfect fit.
Maine Financial Aid
For many students, figuring out how to pay for college in Maine feels tricky. Fortunately, financial aid makes it easier for students who can't cover the cost out-of-pocket. Additionally, there are options that don't require debt, which could help students avoid student loans.
College grants and scholarships in Maine are both excellent choices. For those offered to residents, establishing residency before attending college is typically a must, as residency is a common requirement. In most cases, the rules are similar to those that determine who qualifies for in-state tuition, such as living in the state of Maine for a reason other than educational purposes for at least 12 consecutive months prior to the start of classes.
Fortunately, out-of-state students have other options, including institutional awards. For example, University of Maine scholarships or Maine Maritime Academy scholarships don't usually have residency as a requirement. But in-state students can explore them, too, giving them even more options for many public and private colleges in Maine more affordable.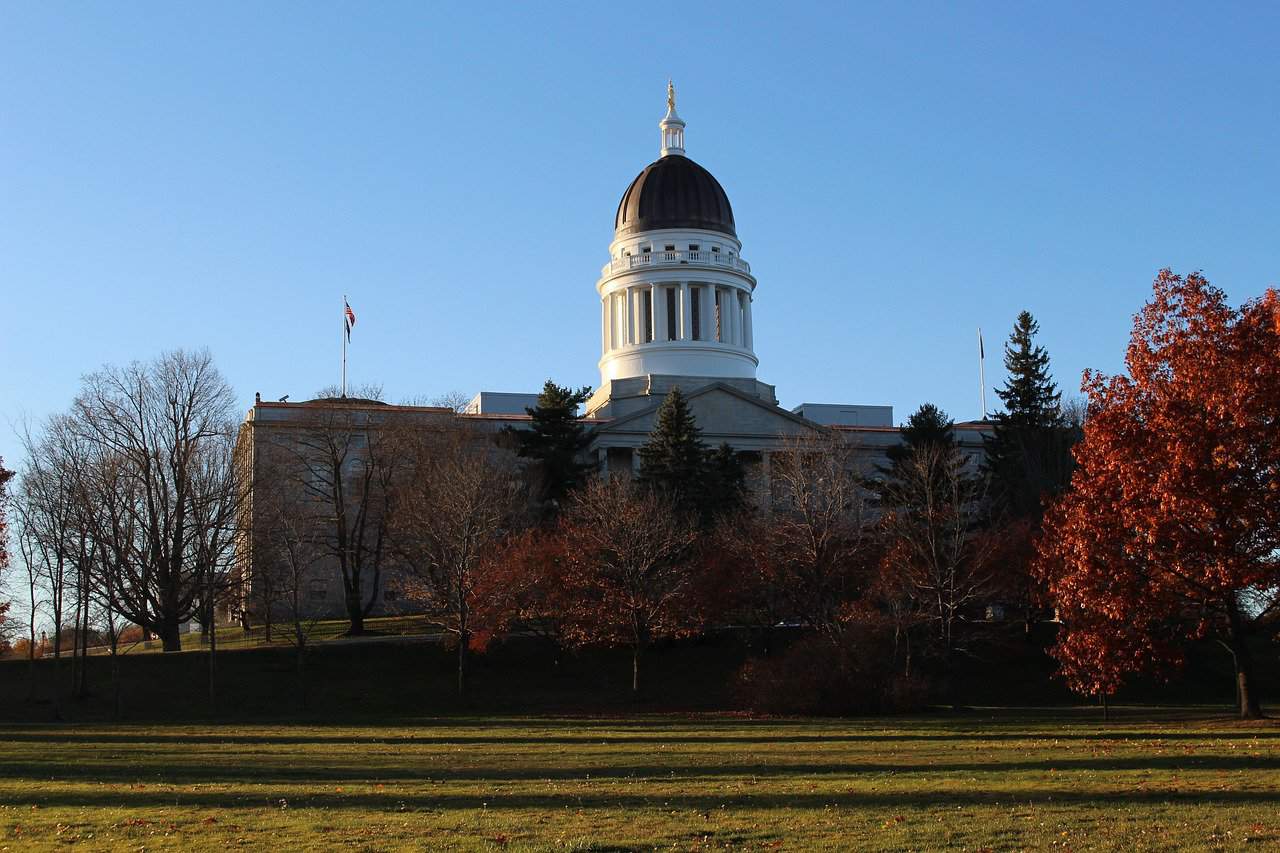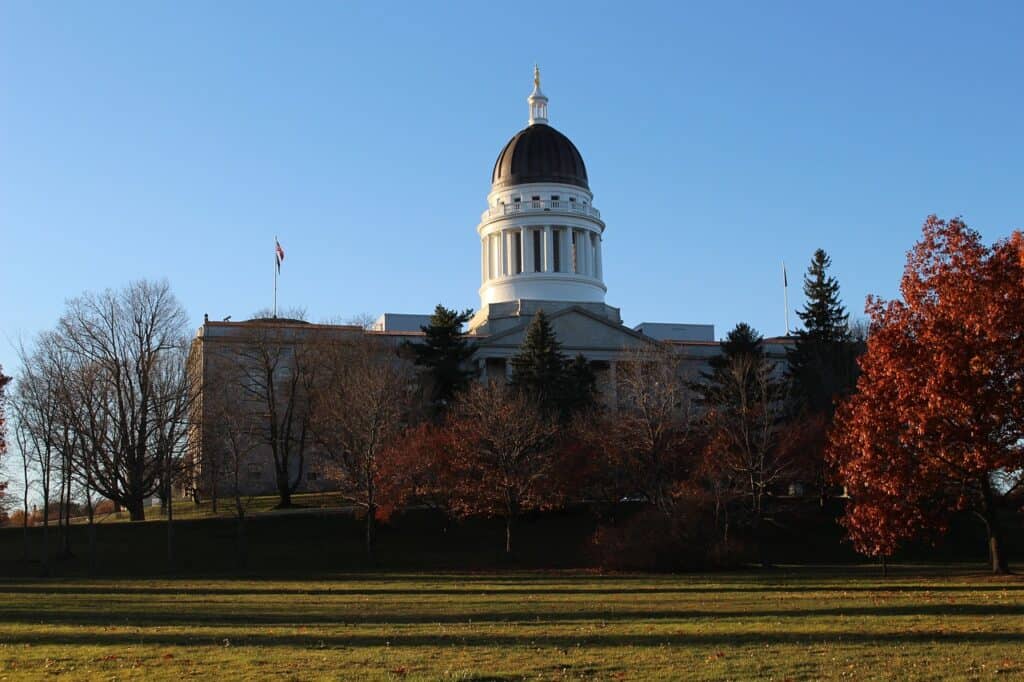 Maine College Grants
In many ways, Maine college grants function like Federal Pell Grants, making four-year institutions, community colleges, advanced degree programs, and technical colleges in Maine more affordable. They're just overseen at the state level and require residency in the state of Maine.
Eligibility requirements for college grants in Maine can vary, so students need to review the rules to ensure they qualify. That way, they can focus their efforts on the right awards.
Here is a list of Maine college grants:
Maine Scholarships
Scholarships in Maine for college students are another option for covering the cost of college that doesn't involve debt. As with grants, most scholarships for Maine students require residency. Additionally, all of the college scholarships in Maine can have other eligibility requirements.
For example, some Maine college scholarships may require studying a particular major. Other scholarships for Maine college students may mandate that students have a clear financial need. As a result, students need to review the rules carefully before applying.
Here is a list of scholarships for Maine residents:
Living and Getting Around in Maine
Before applying to colleges in ME, students need to understand what it's like to live and get around in the state. That helps them anticipate their college experience, allowing them to plan more effectively. Here's what students need to know about living and getting around in Maine.
Housing in Maine
For housing, most students need to choose between dorms and off-campus apartments. Often, that's far easier to do once students review the cost of different housing options, allowing them to determine what is or isn't affordable.
In Maine, the average home value is $373,214. Along with being above the national average of $346,270, house prices are generally well outside of the reach of most students.
When it comes to rental apartments, the fair market value of a one-bedroom is $1,009 per month, while a two-bedroom unit comes in at $1,286 per month. For many students, that's a bit pricey, but it may be doable if they have a roommate. However, some may determine the cost makes getting a dorm room the best choice.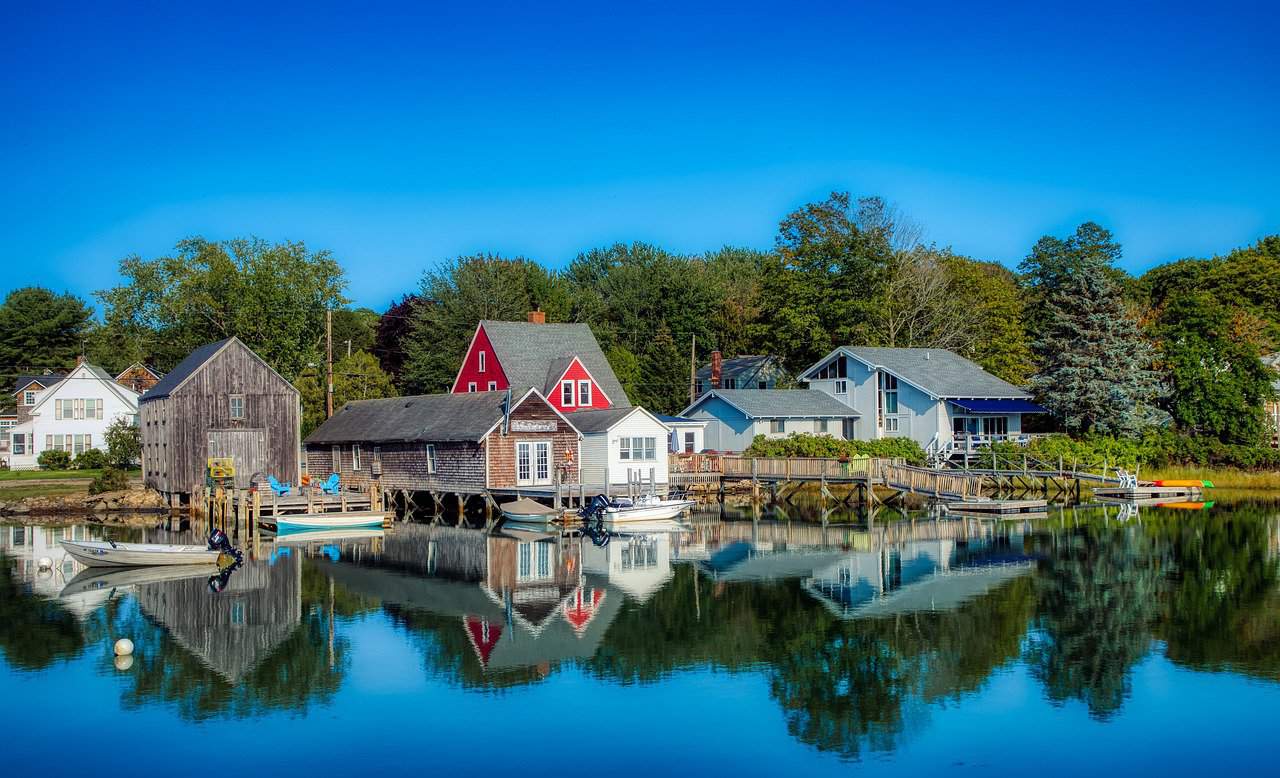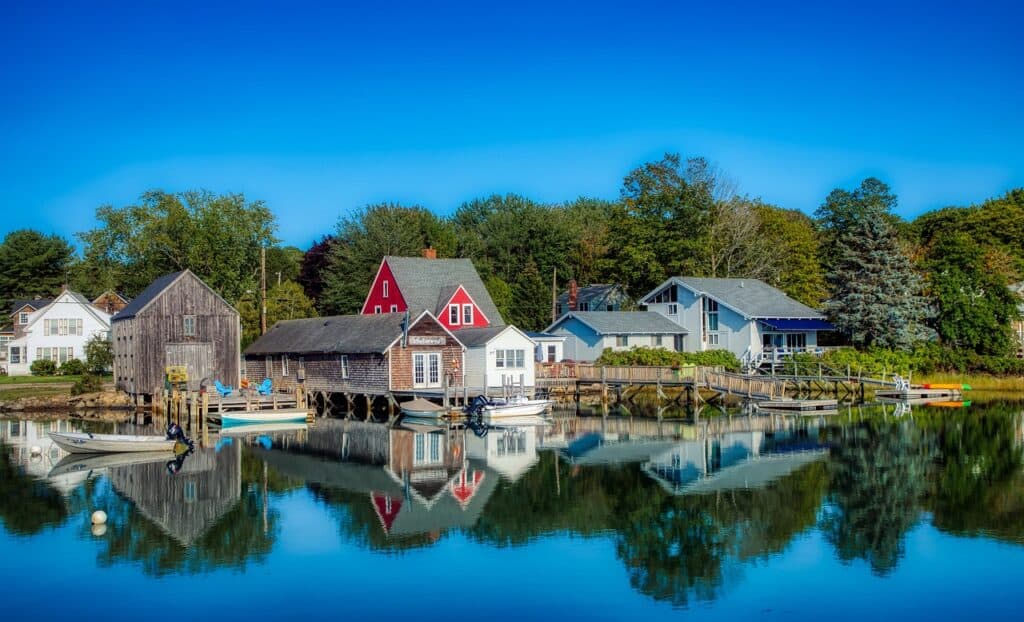 Transportation Options
While students may spend most of their time on campus, they'll need to get out and about on occasion, too. Most cities have plenty of local options, including taxis, rideshares, and buses. Plus, finding transportation to head to other cities or states is reasonably simple, thanks to the airports and train stations.
Here is a list of major Maine airports:
Here are the Amtrak stations in Maine, which are on the Downeaster route:
Brunswick, ME (BRK)
Freeport, ME (FRE)
Portland, ME (POR)
Old Orchard Beach, ME (ORB)
Saco, ME (SAO)
Wells, ME (WEM)
Things to Do in Maine
When it's time for some fun or relaxation, college students in Maine have plenty of options. For spending time outdoors, Cadillac Mountain, Acadia National Park, Ogunquit Beach, and Mount Desert Island are excellent choices. For something leisurely with some historic flair, a trip to the Portland Head Light is perfect. For students who enjoy a beautiful drive, the Park Loop Road is stellar.
If your student wants something indoors, a trip to the Portland Museum of Art is ideal, especially on a chilly or rainy day. The Ogunquit Playhouse is fun for a night of theater, while the Maine Maritime Museum is excellent for anyone who wants to learn more about the state's maritime history.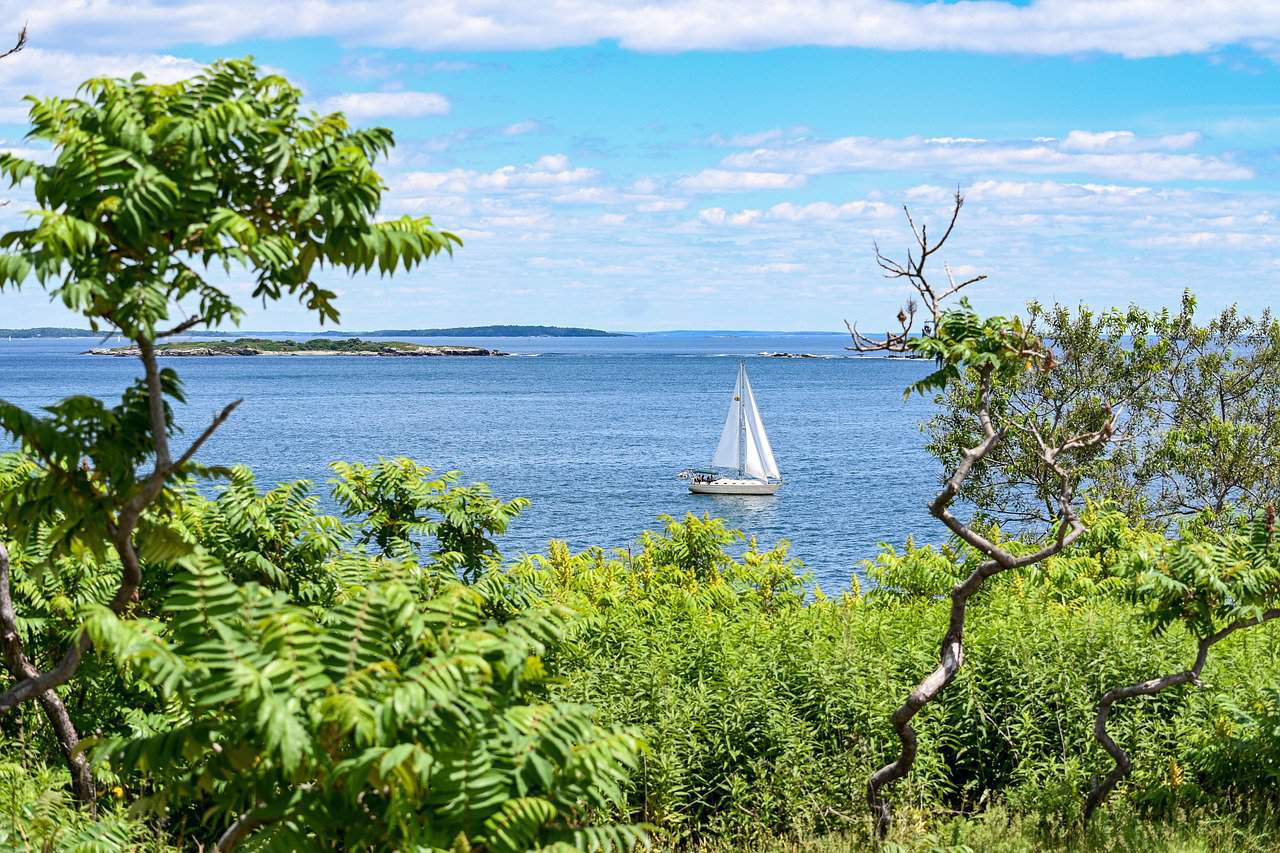 Making Money in Maine
While Maine scholarships and grants can make college more affordable, many students will need to work to cover all of their costs. As a result, it's wise to learn what making money in Maine is like in advance. Here's what students need to know.
Minimum Wage
Many college students have little work experience, so it's common for them to work in minimum-wage jobs while they're in school. In Maine, the minimum wage is $13.80 per hour.
For tipped workers, employers can pay as little as $6.90 per hour, suggesting the worker's tips bring them up to the equivalent of $13.80 per hour. However, if the tips fall short, employers have to make up the difference.
Employment Rates
A state's unemployment rate impacts the availability of jobs. When unemployment is high, there's a lot of competition for positions. If it's low, jobs are often plentiful.
As of May 2023, the unemployment rate in Maine was 2.4 percent. Along with being low in general, it's lower than the national average of 3.7 percent. As a result, most students can likely find a part-time job with reasonable ease.
Maine Key Industries
Maine has a diverse economy, and its strongest industries often show where the most job opportunities lie. In Maine, forest products are a bit part of the equation. Additionally, the life sciences and marine and aquaculture sectors are booming.
Food, agriculture, and clean energy are also big business in the state. Finally, outdoor recreation is a significant part of the economy.
If your student plans on attending college in Maine, scholarships can make nearly any school affordable. If you and your student want to learn about Maine scholarships, sign up for our free college scholarship webinar! Take a quick trip over to http://thescholarshipsystem.com/freewebinar to reserve a spot today.