Updated on January 31st, 2022
Many parents ask about the different types of college admissions options out there.
Colleges typically provide students with a few admissions options, each with its own deadline and requirements. While submitting an app at any time before the final deadline means your student will be considered, different types of college admissions options each come with their own potential benefits, as well as some possible drawbacks.

Before your student assumes that the last deadline is the only one they need to worry about, it's wise to review what each of the types of college admissions has to offer. We cover each admission deadline option below so you can make sure your family chooses the best one for your student.
If you and your student are working on the scholarship process, make sure you don't miss our free scholarship training. It's about 45 to 60 minutes long and I cover exactly where you can find more scholarships your student is actually eligible for and are legitimate. Grab your spot here: 6 Steps to Quickly Securing Scholarships for College.
Different Types of College Admissions
In total, there are actually around seven types of college admissions your student may encounter, depending on when and where they apply to go to school.
Usually, not every college offers all seven types of college admissions, but three or more options aren't uncommon at many four-year schools.
Understanding the differences between them is essential, especially if your student wants to have the best shot at getting into their first-choice school.
By applying at the proper time, your student may face less competition, with could increase their odds of being able to attend the college or university of their dreams.
Here are the types of college admissions:
Regular Admission
The most common kind of college admission is regular admission. Schools set a specific deadline for all of the applications, typically at some point between November and January, then review them all after the closing date. This means every application is compared to the others before any acceptance or rejections letters are sent out.
Many schools that have a regular admissions deadline also have early admissions options (which will be discussed below). Effectively, the deadline for regular admissions is the last date your student can apply if they want a chance at attending that college, so it's a critical one to know.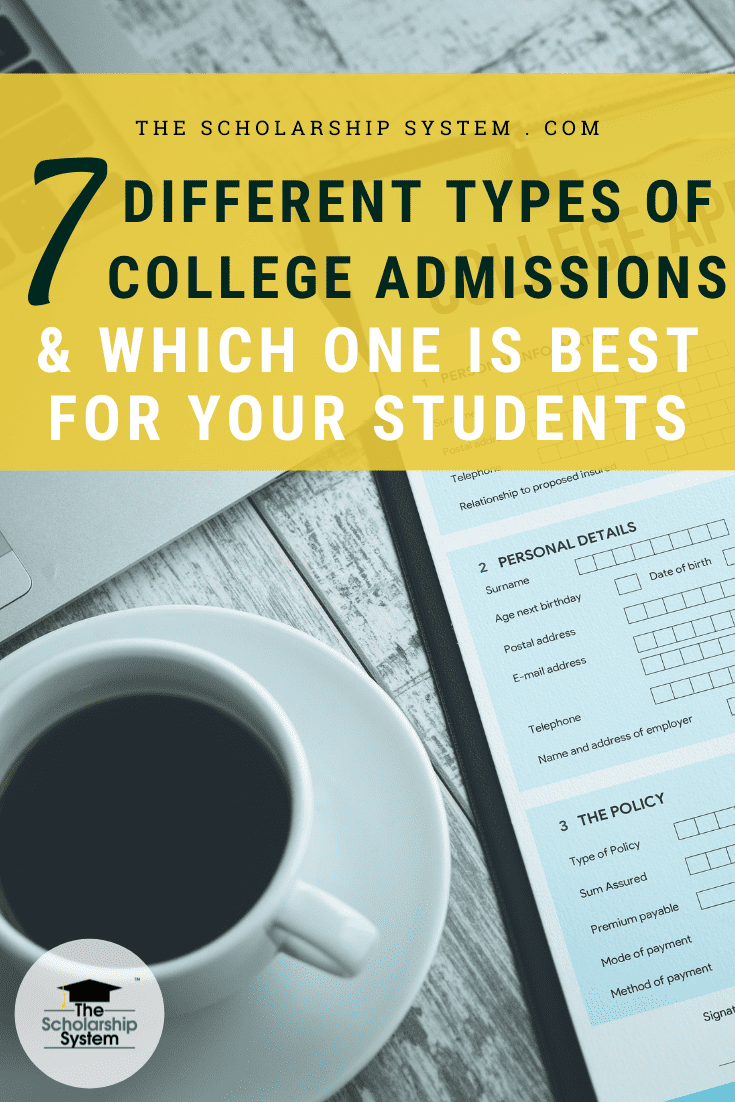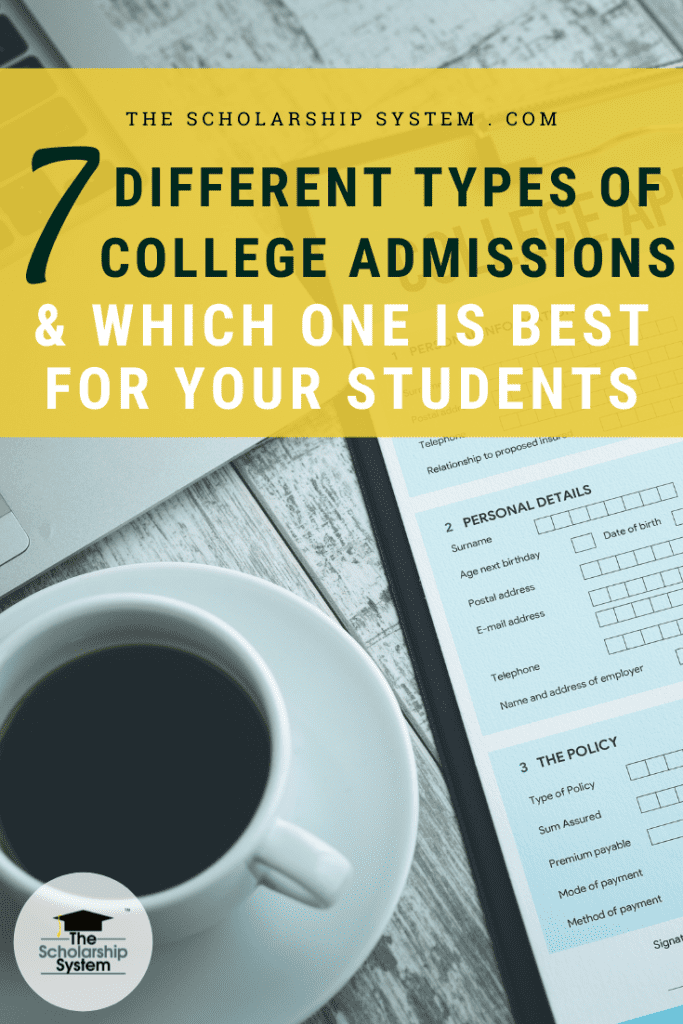 Rolling Admission
Rolling admission relies on a first-come, first-serve approach when it comes to reviewing applications, as well as potentially offering a prospective student the opportunity to enroll.
Applications are accepted during a set timeframe but are reviewed as they are received. Acceptance letters are sent continuously as well, so those who apply later in the application window automatically have less of a chance of getting in, even if they qualify, because there may not be spots available.
That means, for these types of college admissions, applying as soon as possible is a must.
Open Admissions
Probably the most laidback option, open admissions means practically any student who applies and meets the requirements will get in. It is more commonly offered by community colleges or online schools, where their enrollment numbers don't tend to create overcrowding issues.
Students with low GPAs may benefit from a school that has open admissions. As long as they meet the minimum requirements, admission is almost a sure bet.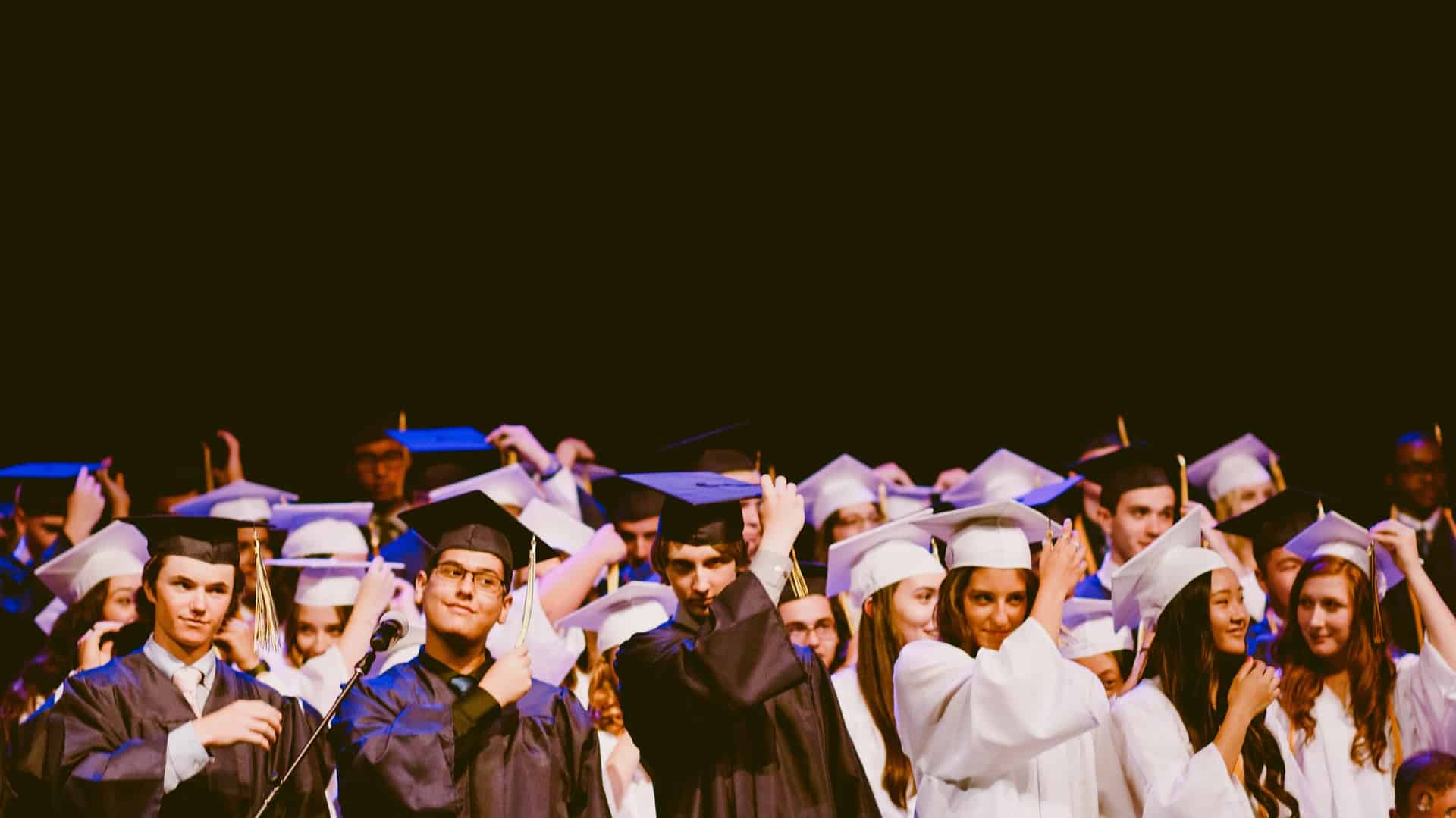 Early College Admission
If your student's dream school has an early college admissions option, then it is worth their while to consider it. This allows their application to be considered before those who apply under regular admission, so it usually means there are more spots available, which could increase their odds of getting accepted.
However, not all forms of early college admissions are created equal, and some come with some serious caveats.
Here's a look at the three kinds of early college admissions.
Early Decision
The most restricted form of early admissions is early decision. Under this program, your student has to attend the school if accepted, and they typically can't apply anywhere else until a decision is made (or at least have to withdraw their application if accepted).
This means your student can't apply for early decision at multiple schools all at once, as that would be in direct violation of the arrangement. The agreement is binding, so there can be penalties for going against it.
Additionally, early decision deadlines are coming up quick. Most schools require these applications to be submitted between November 1 and November 15. This means, your student should check with their top choice school soon to find their application deadline for early decision. Otherwise, they may miss the opportunity.
However, your student should only apply for early decision if they are:
Completely sure that is the ideal college for them
Realistic about their acceptance chances and will likely get in
Open to a backup school with an application deadline that will work if they don't get in
Financially prepared to handle the cost
Ultimately, early decision is a serious commitment, so it's wise to consider it carefully before applying. This is especially true if your student is relying on financial aid to help pay for college, as they might not know enough about their financial aid package to feel confident that they can even afford the school.
It is important to note that early decision acceptance rates do tend to be slightly higher than the rate for regular admissions, so this can give your student an edge when it comes to getting into their top-choice school. Just make sure your student is aware of the commitment required, as breaking a binding agreement can come with consequences.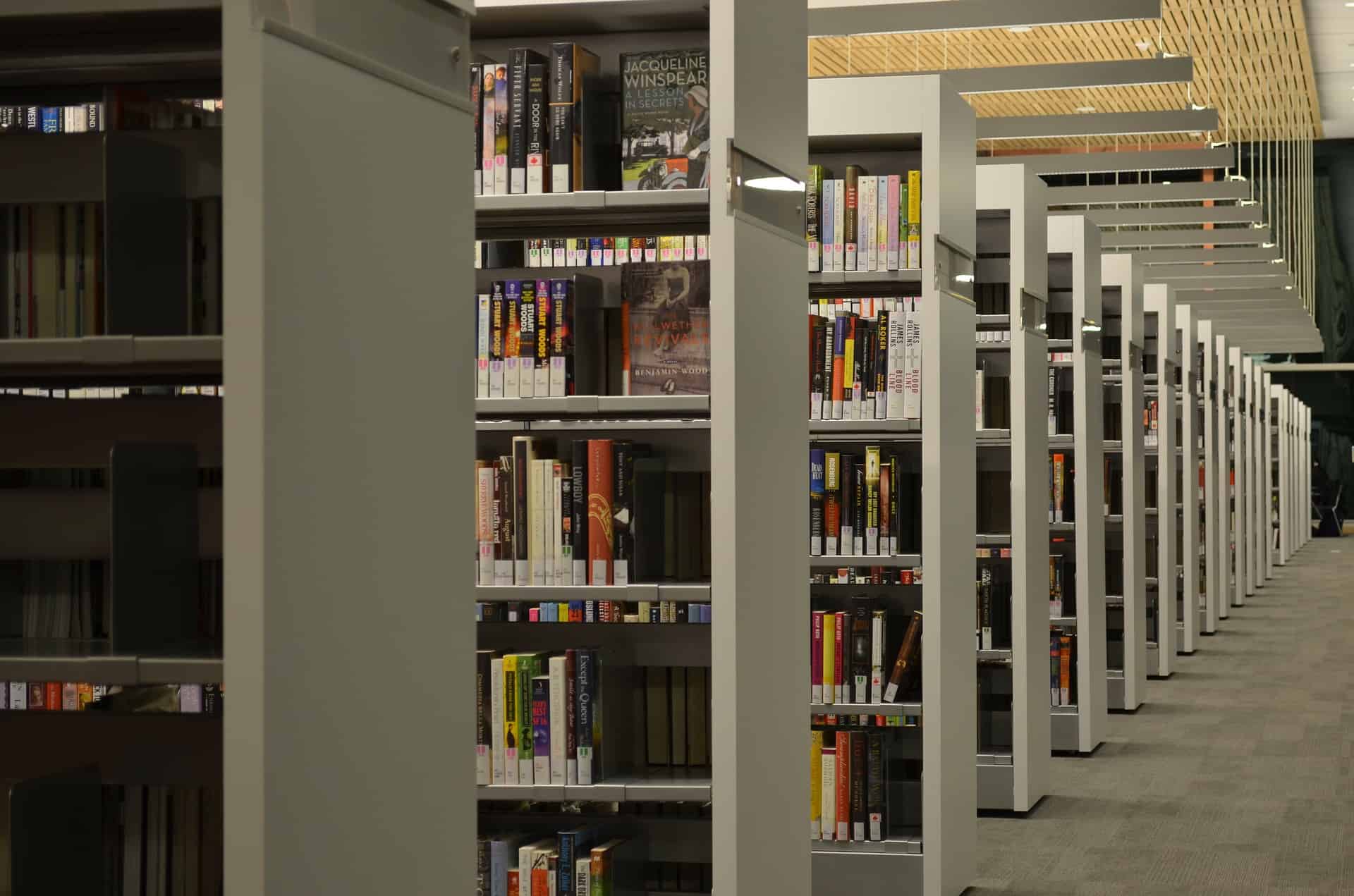 Early Action
Early action is similar to early decision but much less stringent. Your student is still considered for placement before those who use the regular college admissions deadline, but they don't have to commit to the school as a default.
This means your student can usually apply to multiple schools for early action without violating any binding agreement. Then, once they found out whether they have been accepted to each school, they can choose the option that's best for them and relinquish their spot at the other colleges.
However, there is an option called single-choice early action. This college admissions option isn't binding, but your student does promise to only apply to that school until a decision is made, so it limits their ability to apply to backup schools until they know whether they get in.
Early action typically has a similar deadline as early decision, usually falling between November 1 and November 15. However, each school can set their own deadline, so some may even come up in October.
Early Evaluation
Early evaluation doesn't necessarily lead to early admission. Instead, your student can submit their materials by the deadline, and they will be reviewed in advance. The school then lets your child know if they have a good, fair, or poor chance of getting in, giving them valuable information regarding whether they need to keep applying elsewhere.
Just keep in mind that the results of an early evaluation are not binding. Even if a college says your child has a good chance of being accepted, they aren't guaranteed a spot based on this college admissions information alone.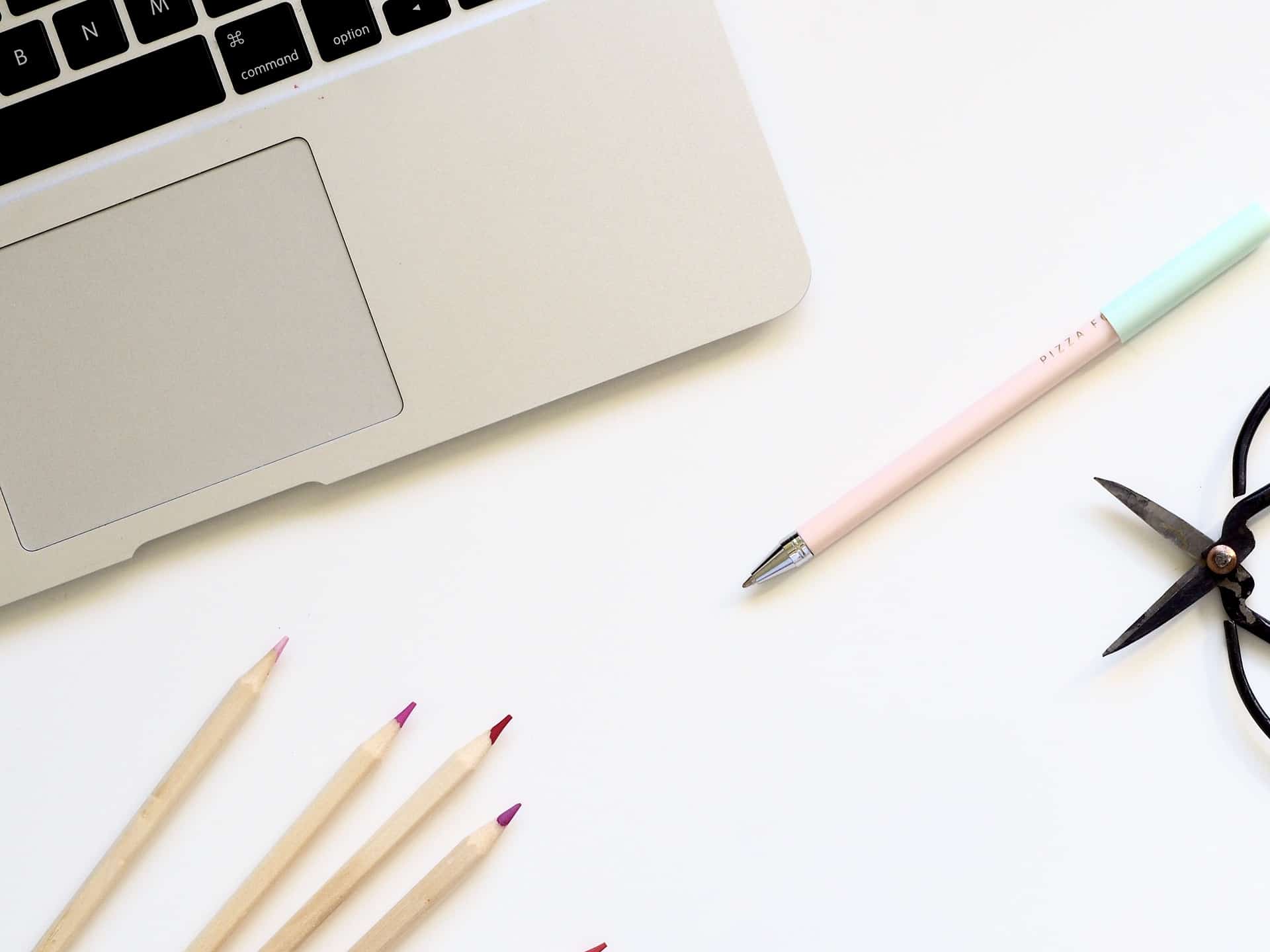 Deferred College Admissions
With deferred college admissions, your student does find out if they were accepted by the school but opts to delay attending for a year.
For example, if your student is a high school senior, set to graduate in summer 2019, they would opt out of heading to college for the 2019-2020 school year and instead would begin their college education in the 2020-2021 school year.
This works well for students who want to take a gap year. Then, they can spend some time interning, traveling, or even working to help pay for college before actually heading to school.
At times, colleges may offer a student deferred admission even if they didn't apply for it specifically. This can happen if your student has solid credentials but a program is particularly competitive, or the college is especially popular. Effectively, the school gives your student a chance to attend, just not in the upcoming school year.
Accepting a deferred admission offer does typically guarantee your student a slot, but there can be conditions. For example, they may have to come in as a freshman, meaning they can't spend a year at another school and then transfer to their preferred school. It's also possible that agreeing to a deferred enrollment may be binding, which means your student is legally obligated to attend.
With any deferred college admission, it's important to read the fine print. Otherwise, something that your student overlooked may come back to haunt them.
College Admissions Bonus Tips
First and foremost, your student should never assume that all colleges and universities use similar application deadlines. Every school is different, and they are fully in control of their own schedules.
Your child needs to check all of the application deadlines at all of the schools they might want to attend. That way, they know exactly who needs what and when, ensuring they don't miss out on a chance to go to their preferred college or university simply because they missed the deadline.
Second, if financial aid is a concern, your student can contact a college admissions counselor to see if they can provide an estimate. While not all schools will, some might, and that can give your student an idea of how their financial aid package may look at that particular school.
Similarly, some colleges and universities have financial aid estimate calculators on their websites, allowing your student to gain some insight into how much they could receive and what they may need to pay through either scholarships, loans, or personal savings.
Finally, even if your child applies to multiple schools that accept the same application, like the Common Application, that doesn't mean each college or university won't require some unique supplements, such as additional essays. This means your student needs to factor that into the amount of time it will take to apply, ensuring they don't miss a deadline because they were surprised by an unexpected addition to the application process.
Which admissions deadline is your student choosing? How did you decide? Comment below to help other families decide!
If you're looking for more helpful information, here are some additional articles to explore:
If you and your student are working on the scholarship process, make sure you don't miss our free scholarship training. It's about 45 to 60 minutes long and I cover exactly where you can find more scholarships your student is actually eligible for and are legitimate. Grab your spot here: 6 Steps to Quickly Securing Scholarships for College.