Updated on October 14th, 2021
For many students, the idea of studying abroad is incredibly enticing. It allows them to experience a culture first-hand, improve their foreign language skills, or simply explore the world before settling into a career.
Depending on the type of program and country chosen, it can be expensive or actually save you money. Either way, finding scholarships to study abroad can help reduce the cost (or make it entirely free like it was for me!) Otherwise, the dream of heading overseas while pursuing their education may be unattainable.
To find scholarships to study abroad, your student may need to take a different approach depending on the educational program they select as a means of getting overseas.
Typically, your student will either use a program offered through a US university, allowing them to head to another country while earning a degree through an American school, one provided by an organization focused on studying abroad, or by being accepted to a college in another country.
Each of these scenarios has benefits and drawbacks on the scholarship front, and may require a different technique as your student manages their search.

General Scholarships – The Flexible Way to Find Scholarships to Study Abroad
If your student wants to find scholarships to study abroad that provide them with the most flexibility when it comes to selecting an educational program, then general scholarships may be ideal.
Usually, funds from these scholarships can be used to pay for a variety of experiences, including those offered by American universities, separate programs focused solely on studying abroad, or potentially even enrolling formally as an international student.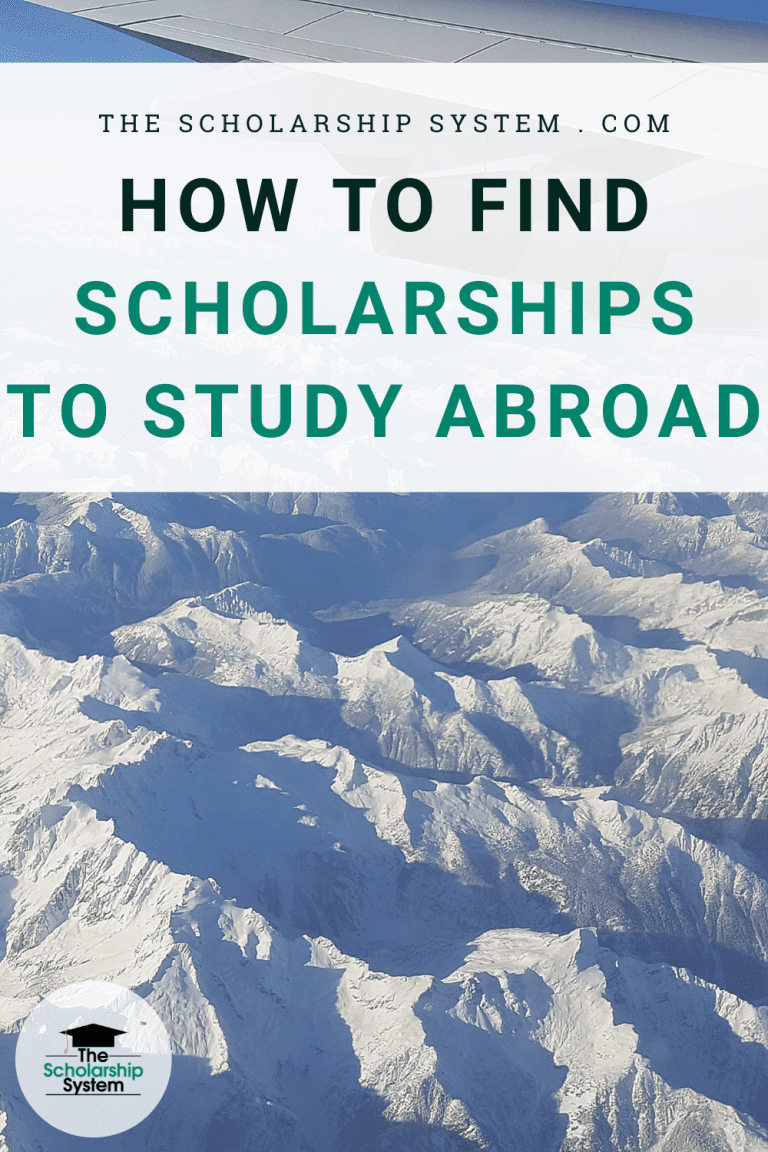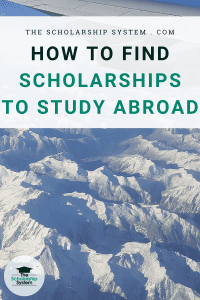 Some scholarships in this category are open to essentially anyone who may want to head overseas while pursuing their education. Others, like the State Department's Gilman Scholarship, focus on financial aid, making experiences overseas more accessible to lower-income students.
Certain general scholarships do focus on specific fields or majors, while others will be based on the student's destination. However, they are still excellent options that might be usable for a variety of programs or educational experiences.
Even scholarships that are available to specific demographic groups may work if your student wants to study abroad.
Like any scholarship, the organization has the ability to control the requirements regarding who is eligible and how the money can be spent. However, general scholarships tend to be the least restrictive when it comes to choosing a school, and some may even allow students to pursue independent study opportunities, giving them even more flexibility in regards to managing their education.
As your student works to find scholarships to study abroad that fall into this general category, it's important that the read through any and all rules regarding how the funds can be used. Otherwise, they may end up with an award that can't be spent in that fashion, which can be a disappointment.
Want help finding these types of scholarships?
Check out our free online training: "6 Steps to Quickly Secure Scholarships" where we cover exactly where to find scholarships that can be used for most expenses, including those with less competition. https://thescholarshipsystem.com/freewebinarpst
Find Scholarships to Study Abroad Through a US School's Program
Some colleges and universities in the US create opportunities for their students to study overseas. This means your student may be able to find institutional scholarships that aren't available to individuals who aren't enrolled at that school.
For example, the University of Minnesota has a few college and departmental scholarships available, making your student's dream of taking their educational experience overseas more accessible.
The benefit of institutional scholarships is that there is typically less competition. Plus, your student can rest assured knowing that they will receive a quality educational experience through these programs that will help them complete a degree at a US university, and they will have a school to head back to once their time overseas is complete.
To find scholarships to study abroad through a US college or university, your student will need to select a school that has a program that helps students find opportunities to head overseas. Additionally, they may need to be admitted to the college or university before they can formally sign up for the program.
If your student has their heart set on studying abroad and hasn't settled on a particular college or university for their education, this can be criteria that may help them identify their top choice schools. Many colleges list information about any overseas educational opportunities they support on their website. However, if your student isn't finding the information they need, they may need to contact the school directly to see if such a program is available.
Often times, you can learn about these programs through the university's Study Abroad Office.
Related articles:
Heading Overseas as an International Student
In some cases, your student might want to do more than spend a semester or year studying overseas; they might want to complete their entire degree at a school in another country.
This means they don't just need to find scholarships to study abroad; they may also need to consider opportunities designed for international students too.
There are a wide variety of approaches for financing an international education, and locating scholarships is an option. A good place to start is with the actual college or university as many of them have awards that can make school more affordable for international students.
General scholarships that can assist with studying abroad may also work, giving your student another path to find scholarships to study abroad. Plus, there are separate international scholarships that support students who formally enroll at a school in another country, and they may be offered through US organizations or ones in the destination country.
Often, your student can conduct a scholarship search that focuses on international scholarships. Additionally, they can explore institutional scholarships offered through their school of choice, as many schools have separate scholarships to help international students afford their education.
In some countries, students can receive majorly discounted degrees. For example, in Germany, some schools still offer international students the opportunity to attend without charging any tuition. Other universities in Germany provide educational options to Americans for as little as $3,500 in tuition, far cheaper than many US colleges.
Exchange Programs to Maximize Your Scholarships and Financial Aid
In some cases, scholarships (and even student loans) will restrict their funds to U.S. universities. In that case, they may not be eligible for enrolling directly in an international university. This is also the case with government funding such as the Pell Grant. One way to work around this is to do an exchange program. The reason this works is because students pay their bill through their home-base university just like any other semester but then directly enroll in the international university. This means nothing changes as far as paying the bill back home!
This is how I was able to study abroad for free (and continued to receive my overage check like normal!) The one challenge is there must be an exchange student coming in from the other school. Many large schools don't have an issue with this.
If your student has scholarships and funding, you may want to seriously consider this option. Students should reach out to the Study Abroad Office for more details.
Why It's Important to Find Scholarships to Study Abroad
Typically, when a student studies overseas, they have a range of costs to manage. Not only do they need to fund the educational aspect of the experience, but they usually have to handle room, board, transportation, and more.
One of the tricks of studying abroad is that your student may be restricted in certain ways. For example, they might not be legally allowed to drive in the country, making public transportation or ride-hailing services the only way to get around. Similarly, they might not be eligible to work there, significantly harming the ability to generate additional income if they run low on funds.
Scholarships can provide a reliable source of funding for your student's adventure, ensuring they can make ends meet during their stay. Plus, unlike student loans, they don't involve adding to their debt, providing them with a way to enjoy their experience without harming their financial future.
Saving Money by Studying Abroad
Sometimes study abroad programs can actually be cheaper than studying in the U.S. For example, some semesters are as cheap as $6,000 (including housing!) if studying in Central or South America. For many students, that is much less than what they are paying the United States. Add scholarships to the mix and your student can quickly have a debt-free semester while embarking on a life-changing experience!
Ultimately, there are a lot of scholarships that can help pay for your student's education abroad. As they conduct their search, it's important to read all of the details about how an award can be used and if there are any eligibility criteria that may impact their ability to land or use the funds.
However, finding scholarships to study abroad isn't unlike searching for other scholarships. It just takes time and a bit of diligence.
If you and your student want to learn more about how to find scholarships to study abroad, sign up for our free webinar! You'll get valuable tips that can make conducting scholarship searches a breeze, making an international education more within reach.