Updated on June 14th, 2021
If your student is dreaming of attending college in Oregon, they certainly aren't alone. However, choosing just one of the best colleges in Oregon to head toward isn't easy. Each school brings something different to the table, which can make comparing them difficult.
Plus, they all come with unique price tags. Since paying for college is such a crucial part of the planning equation, it's a factor students can't ignore.
If you're student plans on attending college in Oregon, scholarships can make paying for college easier. If you and your student want to learn more about finding Oregon scholarships, sign up for our free college scholarship webinar! Take a trip over to http://thescholarshipsystem.com/freewebinar to reserve your spot today.

Luckily, with a bit of planning, your student can pick a path that's right for them. Whether they are just starting their college search or well underway, here is what they need to know about attending college in Oregon.
About Oregon
Oregon is an incredible state, featuring large cities, quaint towns, miles of coastline, breathtaking mountains, and much more. Couple that with a rich history, a love of the arts, enthusiasm for the outdoors, and an amazing food culture, and there is something for everyone to enjoy.
When it comes to climate, there is a bit of variety in Oregon. Along the coast, it tends to be more temperate with plenty of summer rainfall. In the southwest, hot summers are the norm, giving it a Mediterranean feel. The northeast has a higher altitude, giving it a steppe climate, while the remainder of the east tends to be more arid, featuring cold, snowy winters.
When it comes to high temperatures in the summer, the west coastline usually stays closer to 68°F while the east can get closer to 94°F. For lows in the winter, the western coast stays closer to 37°F to 42°F, while the Cascades can get into the upper teens on a regular basis.
One of the biggest benefits of heading to Oregon for college is that the state has all four seasons. Vibrant springs, warm summers, crisp falls, and chilly winters are all part of the equation in most of the state, giving everyone who lives there some variety.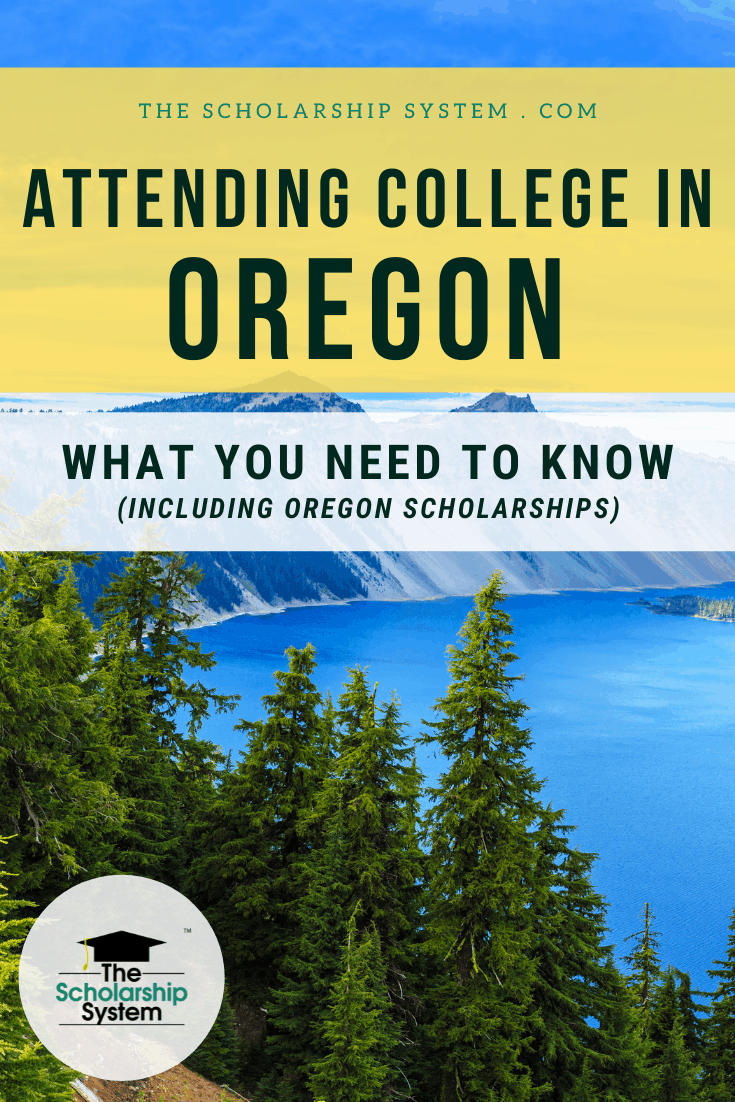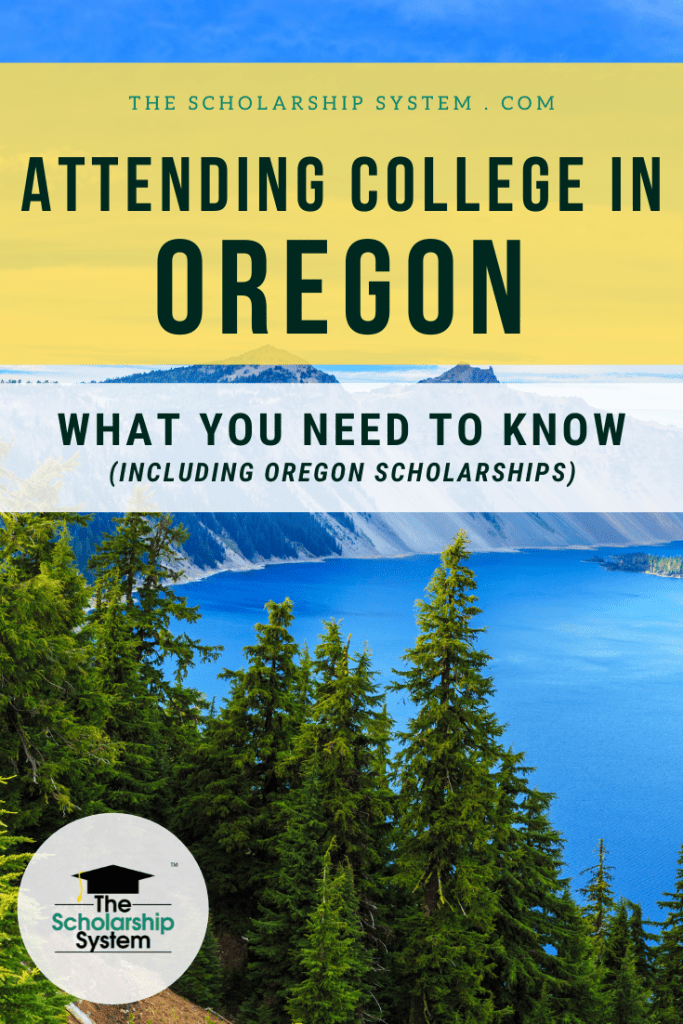 Colleges and Universities in Oregon
In Oregon, there are around 76 colleges and universities spread out across the state. Of those, 34 are four-year institutions, giving students who are after a Bachelor's degree plenty of options to explore.
While many other states certainly have more schools within their borders, that doesn't mean choosing an Oregon college is easy. Students still have to figure out which institution gives them the right experience, including access to their preferred academic program, overall lifestyle, and more.
In many cases, conducting a college search requires quite a bit of time and effort. The amount of research alone can be intimidating, especially for students who are incredibly active. If your student could use some help narrowing down their options, here are some points that may make the process simpler.
College Towns in Oregon
In many cases, you could reasonably argue that any city with a college or university within its borders is a "college town." However, some fit the bill a bit more than others.
In many cases, a genuine college town has amenities that college-age adults need. Plus, they typically have a youthful vibe.
If your student is trying to pick an Oregon college, looking at the college towns could be a wonderful way to begin. It can help them figure out the kind of lifestyle they'd want, ensuring their college experience brings more to the table than strong academics.
Here is a list of Oregon college towns:
Ashland
Corvallis
Eugene
Forest Grove
Klamath Falls
La Grande
McMinnville
Monmouth
Newberg
Salem
Wilsonville
Ultimately, each of the college towns above is worth checking out. They all bring something desirable to the table, including the kinds of amenities students need to thrive.
However, it's also okay to consider other options. For example, Portland does have colleges and universities. However, since it's a major city, it doesn't necessarily feel like a college town, but that doesn't mean it shouldn't be on the table.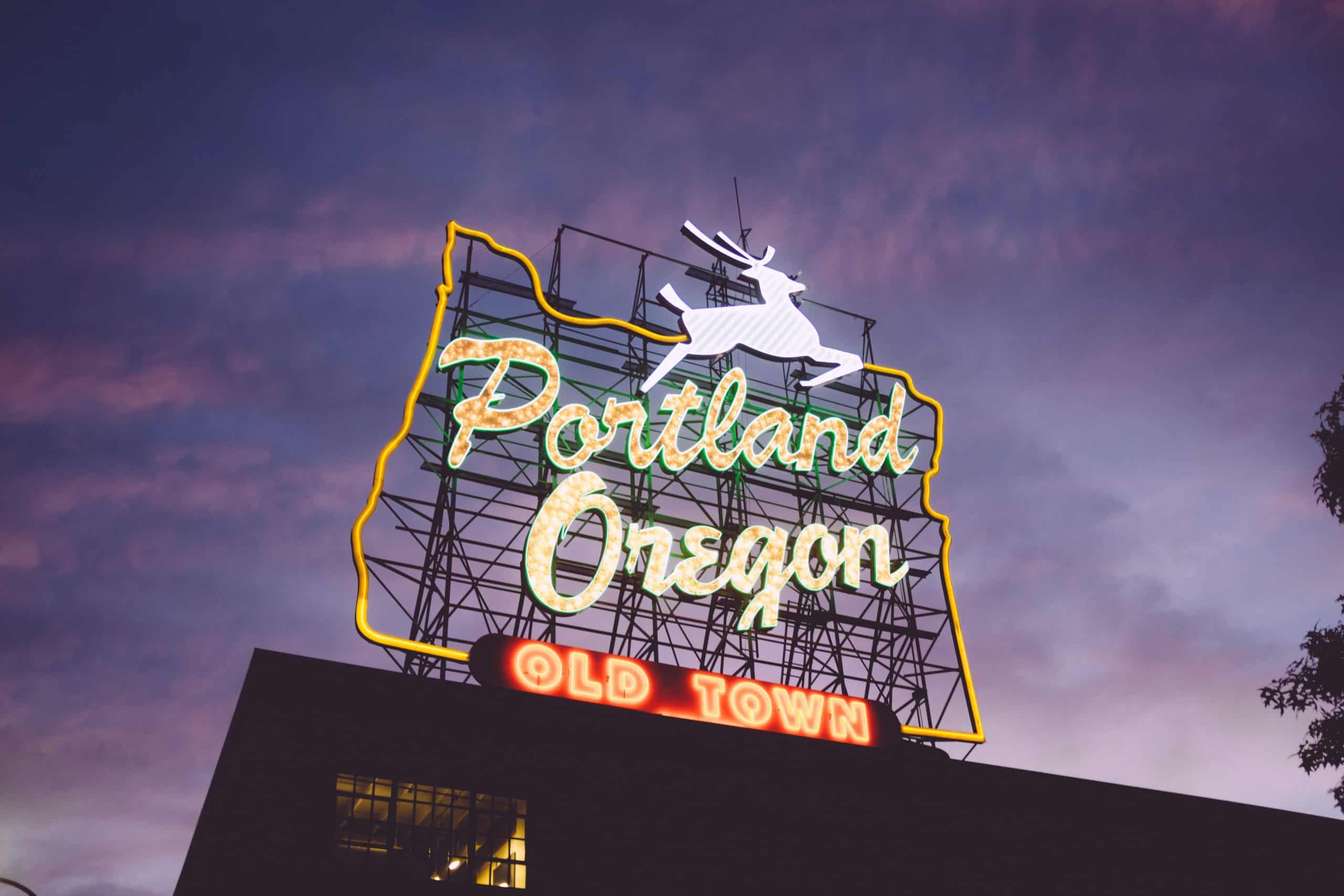 Major Oregon Colleges and Universities
While Oregon has fewer colleges and universities than many other states, there are still quite a few options. In many cases, reviewing each one would be a cumbersome undertaking. Plus, figuring out which are the best colleges in Oregon isn't simple. Every student has different needs, so what's ideal for one student might not be perfect for another.
If your student needs to launch an Oregon college search, starting with the state's major institutions can be a good move. Each of the colleges has something to offer, often in a way that lets it stand out from the pack. At times, it's being recognized for excellence in a particular academic field. In others, it's an exceptional culture, sports team, or other feature.
Whether your student is trying to figure out where to send their Common App or application or simply wants to start exploring some options, here are some of the major colleges in Oregon that they should take a look at:
Now, this is just an example of the college options that are available in Oregon. It gives your student a solid starting point, making it easier for them to get their college search underway.
For some students, their perfect school may be on the list. For others, they'll need to explore other Oregon colleges and universities. What matters is that it gets the process moving forward, ensuring your student ultimately finds the right school for them.
Oregon Financial Aid
While a small number of students may be able to cover the cost of college out of pocket, that isn't the norm. For most students, securing some kind of financial aid is a must, ensuring they can cover tuition, room and board, and other school-related expenses.
In many cases, students look to Oregon college grants and scholarships to help make school affordable. However, not all Oregon scholarships or grants are available to every student. Usually, each one has a unique set of requirements, limiting eligibility based on a range of criteria. Additionally, some will only be open to Oregon residents.
For any award that requires residency, students typically have to live in Oregon for 12 months prior to the start of the term. Additionally, they have to intend to stay in Oregon long-term for a purpose other than obtaining an education. Time spent in Oregon purely for school purposes doesn't qualify.
However, that doesn't mean non-residents don't have options. For example, institutional scholarships usually don't have residency as a requirement. Instead, eligibility is typically limited to students who will be attending the school or participating in a particular academic program at the college.
Additionally, there are numerous regional, national, and organizational scholarships available that can be used at a range of schools. For example, HBCU scholarships may work for many, if not all, HBCU colleges and universities.
Students should spend time examining all of their options. That way, regardless of whether they qualify for Oregon grants and scholarships, they can find awards that may work for them.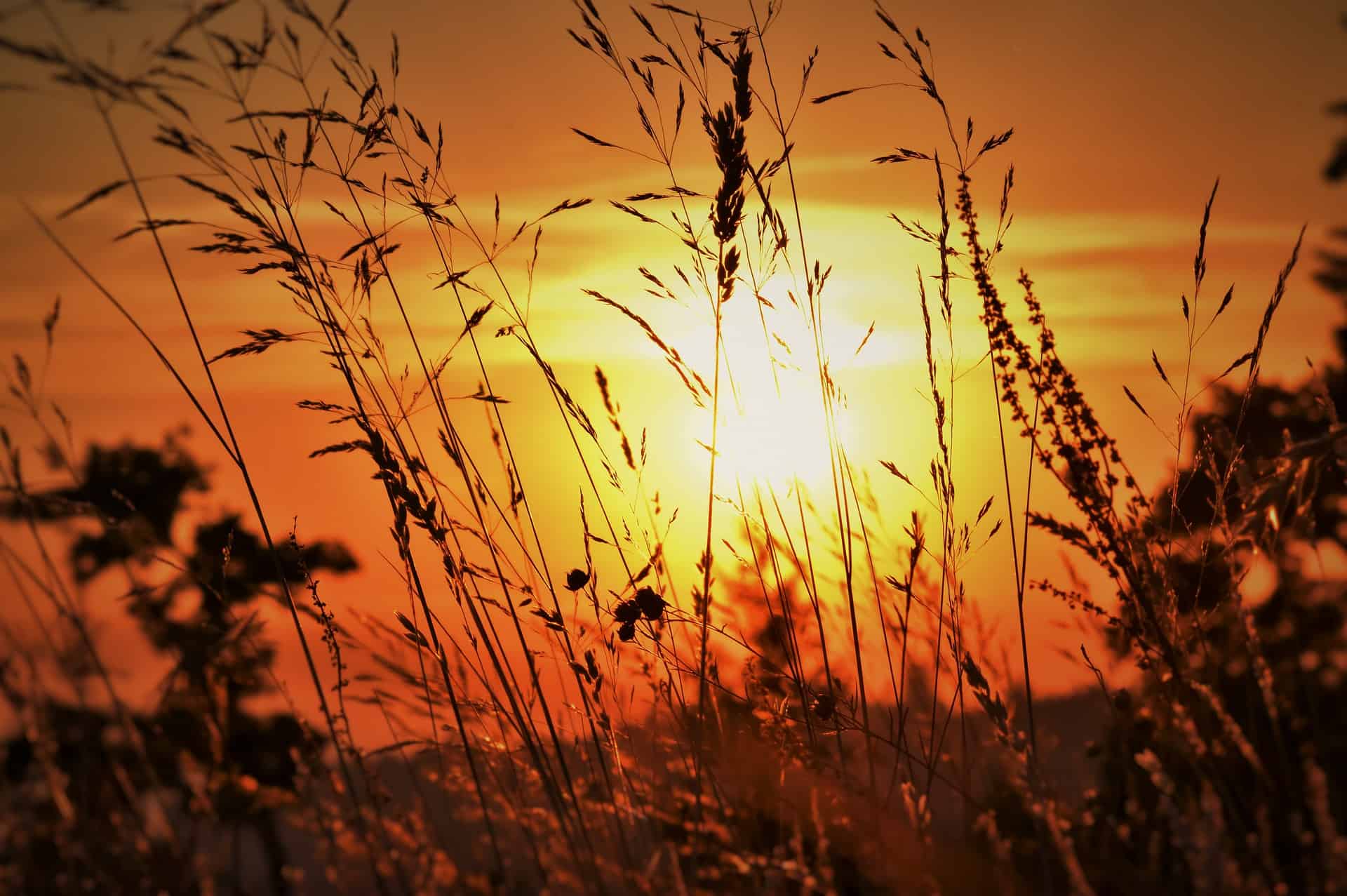 Oregon College Grants
Overall, there are quite a few college grants for Oregon students available. Functionally, Oregon grants work a lot like Pell Grants; they just aren't offered by the federal government. Instead, another organization administers the awards.
For many of the Oregon college grants, being a resident is a must. Additionally, each usually has other requirements that determine eligibility.
If your student wants to track down grants for college students in Oregon, here are some worth exploring:
Oregon College Scholarships
There is also a solid selection of college scholarships for Oregon students. Like grants, residency may be required, as well as meeting additional requirements.
If your student wants to check out some Oregon scholarships, here are some they may want to explore:
Living and Getting Around in Oregon
While most students will spend a significant amount of time on campus, that doesn't mean that they won't also venture out into the surrounding city, other areas of the state, or outside of the state during their time in college. Plus, many students live off-campus, causing them to spend most of their non-academic time away from the school.
Ultimately, it's wise for students to learn a bit about what it's like to live and get around in their new area. That way, it feels more like home.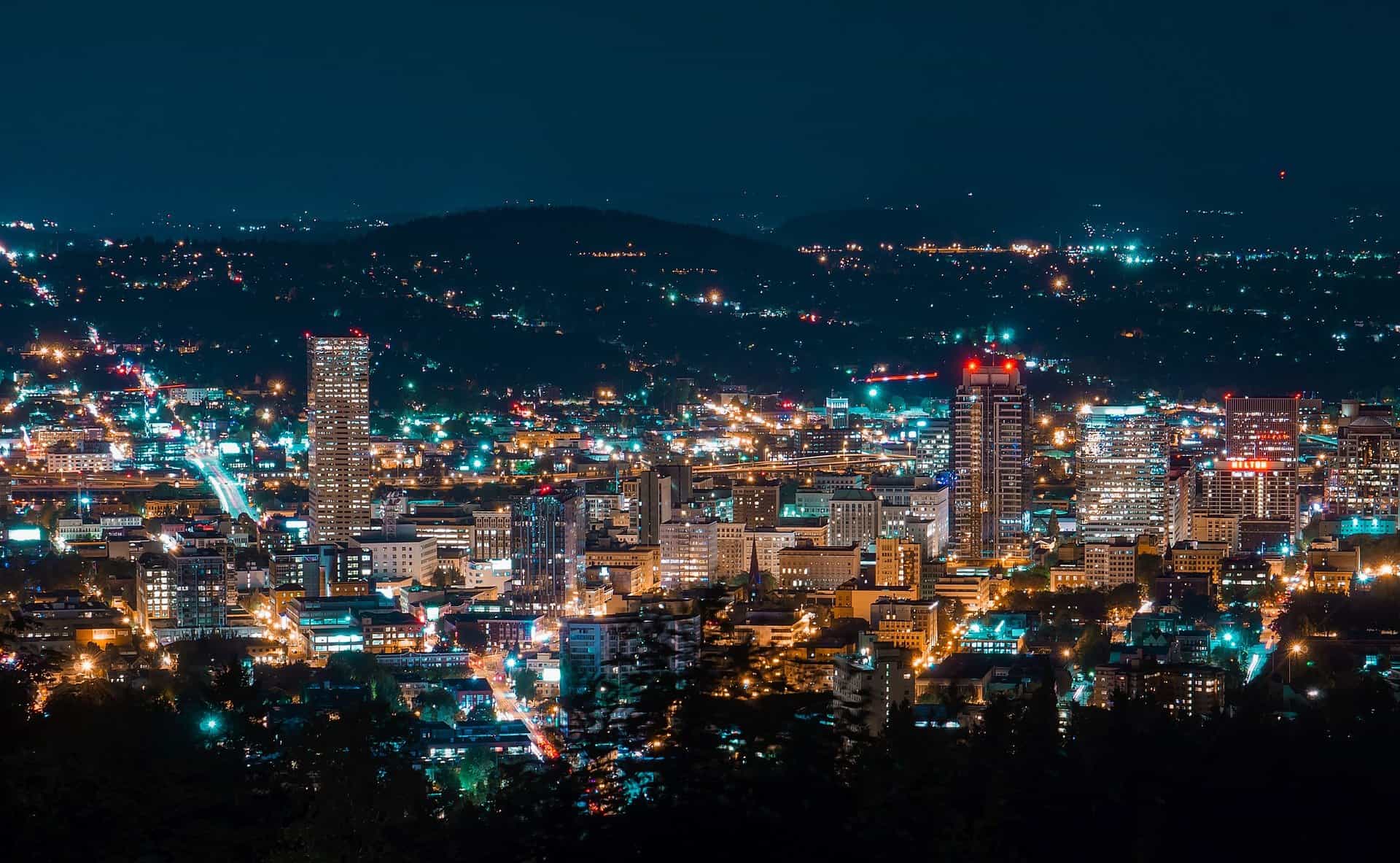 Housing in Oregon
In Oregon, housing costs more than in many other states. On the buying end, the average home value is $416,263, which is notably above the national average. Additionally, a one-bedroom typically runs $1,046 per month, while a two-bedroom apartment usually comes in near $1,267 per month, putting them outside of many student's budgets unless they get a roommate.
In many cases, the cost of housing in Oregon can make living in a dorm a more attractive option. However, if a student plans effectively, living off-campus can still be an option.
Transportation Options
When students need to get around town, they usually have access to classic options like bus services, rideshares, and traditional taxis. If they want to head to a neighboring city or leave the state, they are also well covered.
Here is a list of major airports in Oregon:
Oregon also has several Amtrak stations. Both the Cascades intercity line and the Pacific Northwest Corridor line are regularly used for travel in the region, making it a solid choice for anyone who needs to head into Washington State or even to Vancouver, British Columbia, Canada.
Things to Do in Oregon
If your student is looking for a fun activity, Oregon has plenty to offer. The number of parks in the state is astounding, ensuring that outdoor enthusiasts can easily find a nice place to spend time in nature. Plus, the coastline is magnificent for boating, wildlife watching, and simply relaxing.
In the cities, you'll frequently find intriguing attractions. Places like Portland have museums, vibrant music and art scenes, and quirky food cultures, giving college students plenty to explore.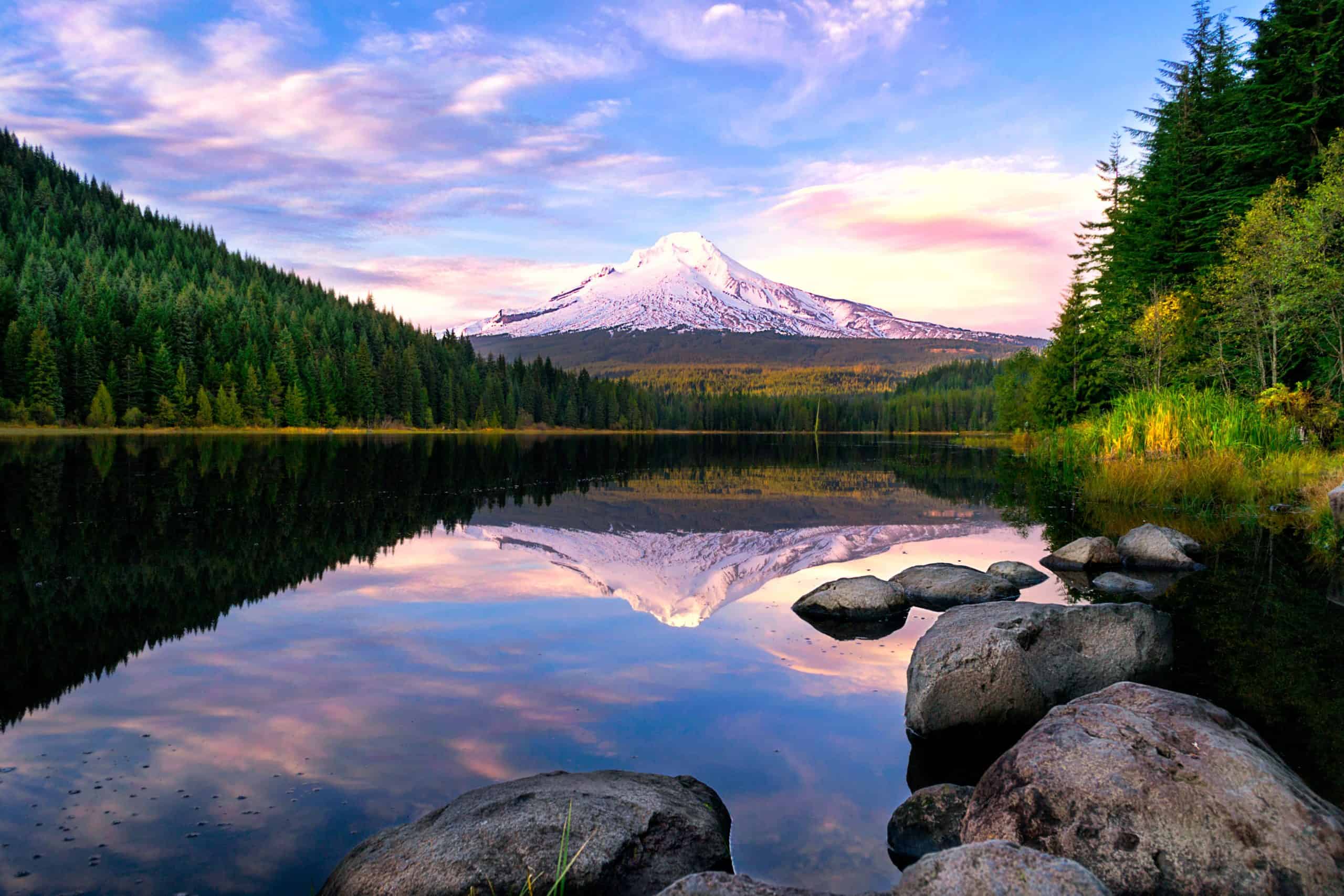 Making Money in Oregon
For many college students, working while they are in school is essential. If your student might be holding down a job while they are earning their degree, here's what they need to know about the employment landscape in Oregon.
Minimum Wage
In Oregon, the minimum wage varies depending on where your student lives. In most non-urban areas, the minimum wage is $11.50 per hour, though many counties do have a higher minimum, coming in at $12.00 per hour instead.
However, in the Portland metro area, there's a different minimum wage. There, the minimum wage is set at $13.25 per hour, which is a notable bump up in comparison to the rest of the state.
Employment Rates
As of April 2021, the unemployment rate in Oregon was 6 percent. That's just a bit lower than the national average of 6.1 percent for the same period.
Generally speaking, that isn't bad news for students. While it isn't an incredibly low rate, it isn't considered high either. As a result, finding a job while attending school should be reasonably simple.
Oregon Key Industries
Oregon has a diverse economy, with a wide range of key industries that support broader growth. Advanced manufacturing is one of the strongest industries in the area, while agriculture, fishing, mining, and forestry also play significant roles in the economy. The business services sector is also growing, giving the state another strong foothold that boosts growth.
If you're student plans on attending college in Oregon, scholarships can make paying for college easier. If you and your student want to learn more about finding Oregon scholarships, sign up for our free college scholarship webinar! Take a trip over to http://thescholarshipsystem.com/freewebinar to reserve your spot today.