Updated on May 1st, 2023
Many students like the idea of attending college in Wyoming. The state has a lot to offer, so it can be the ideal destination for a wide range of students.
However, even if a student knows which state they want to live in, choosing between the colleges and universities in Wyoming can still be tricky. Plus, students usually have to work out how they'll pay for their education, adding another layer of challenge to the mix.

If you're student plans on attending college in Wyoming, scholarships make a big difference, increasing the odds that their education won't break the bank. If you and your student want to learn about Wyoming scholarships, sign up for our free college scholarship webinar! Take a quick trip over to http://thescholarshipsystem.com/freewebinar to reserve a spot today.
Fortunately, with the proper strategy, choosing their perfect school and deciding how to cover the associated cost isn't as difficult. Here's everything your student needs to know about attending college in Wyoming.
About Wyoming
Wyoming's main nickname is "The Equality State," which aligns with its motto, "Equal Rights." However, it's also known as "The Cowboy State," giving a nod to its Old West roots.
One interesting fact about Wyoming is that it's one of only three states that have borders made up entirely of straight lines. Many people are also surprised to hear that Wyoming is the ninth largest state by area.
When it comes to the weather, Wyoming is mainly semi-arid, though there are a lot of temperature variations throughout the year. Summers tend to be warm and wet, with high temperatures ranging from 70°F to 90°F depending on the month and precise location.
During the winter, lows can get into the 0°F to 18°F range in most parts of the state. When it comes to snowfall, the mountains can see up to 200 inches. While the lowlands see far less, they get their fair share of accumulation.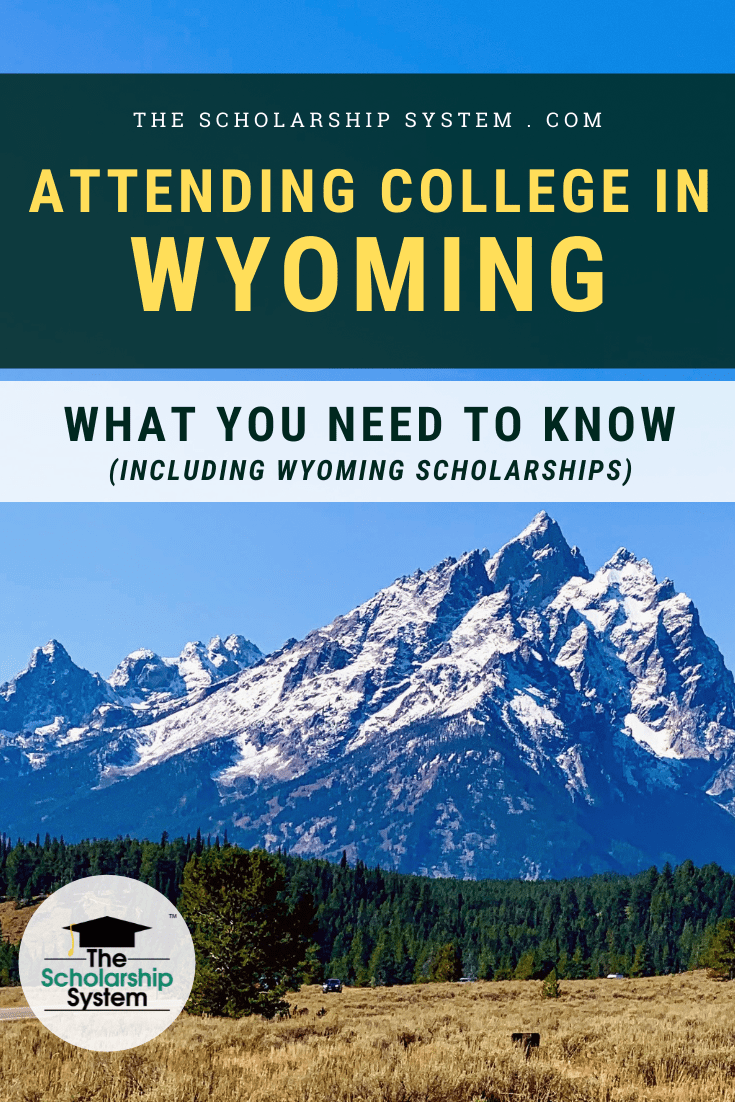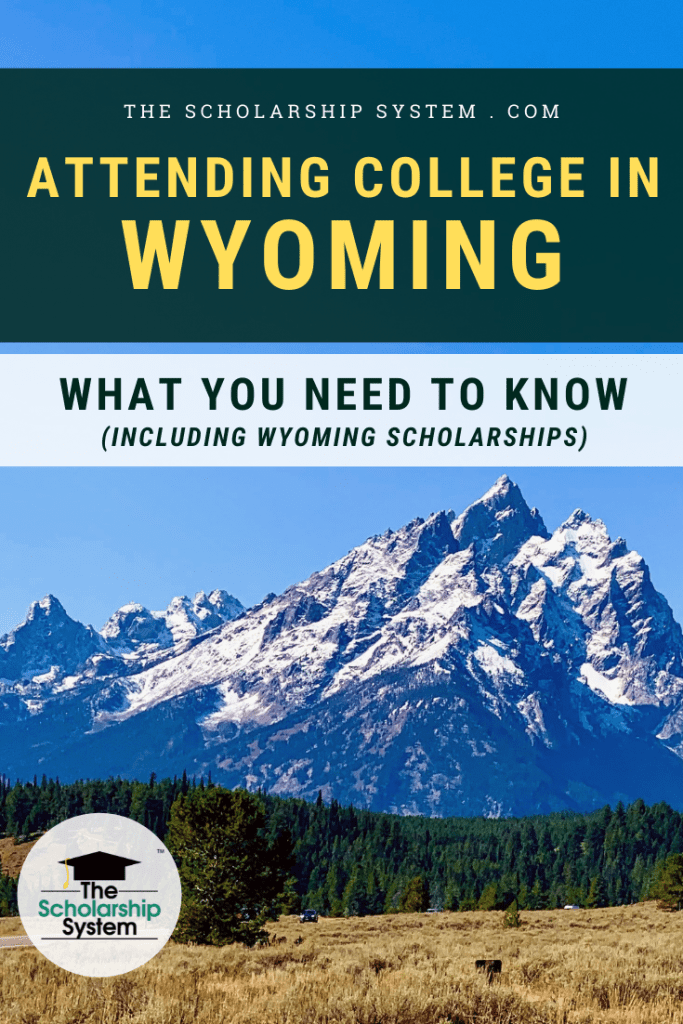 Colleges and Universities in Wyoming
Compared to other states, Wyoming has far fewer colleges and universities within its borders. In fact, there are only ten in total, three four-year institutions and seven trade schools and community colleges in Wyoming.
During a college search, most students could explore a bit of what the ten schools have to offer. However, there are other factors to consider besides the Wyoming colleges themselves.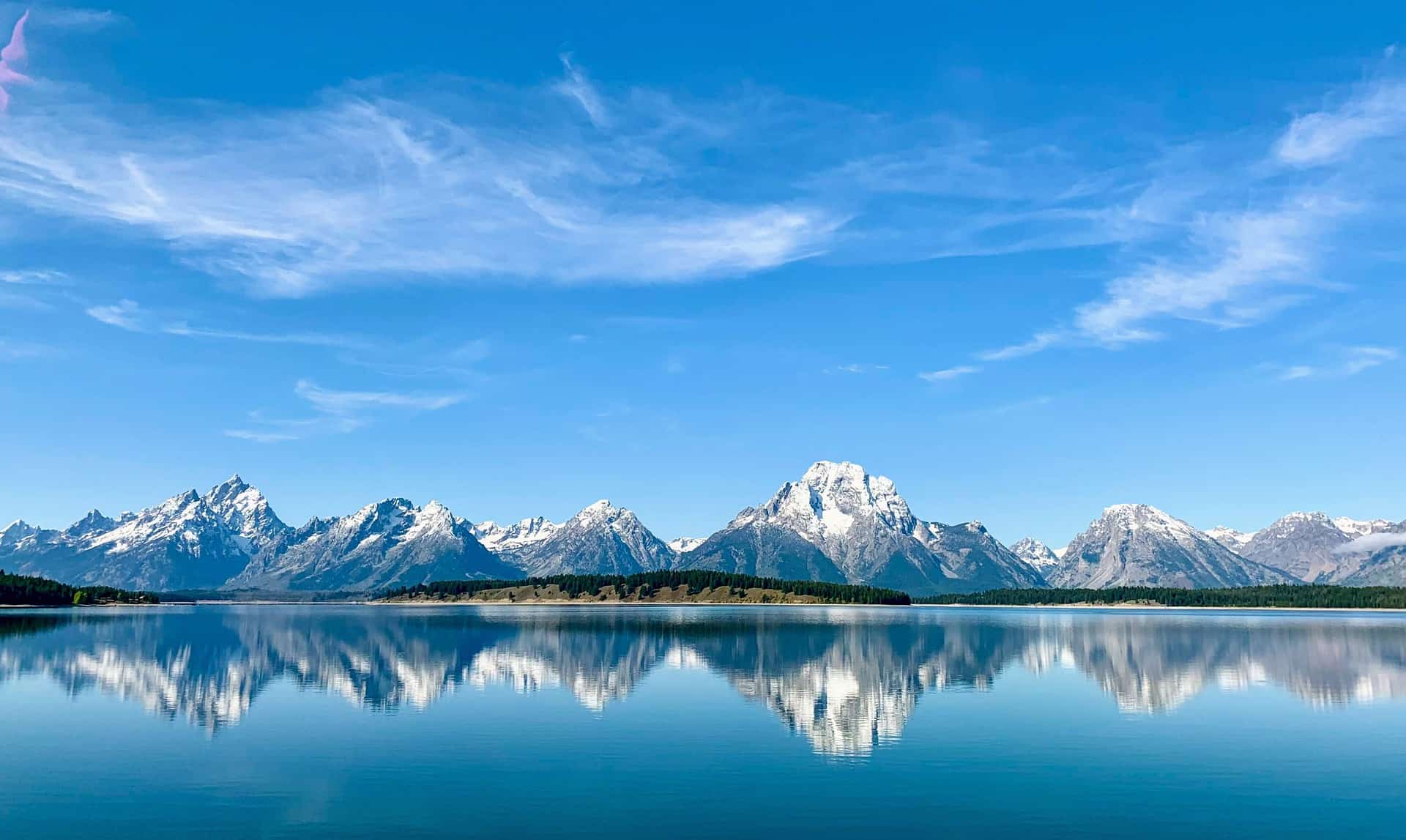 College Towns in Wyoming
When your student begins their Wyoming college search, looking beyond the borders of the campus is a necessity. That way, they can find a city that will meet their broader needs, ensuring they can live comfortably and have access to critical amenities while they're studying.
One simple way to start is to explore the Wyoming college towns. College towns classically have a younger vibe and amenities catering to college-aged adults, making it easier for students to flourish. Plus, the communities near the school are often incredibly supportive, which can work in students' favor.
Here is a list of the Wyoming college towns:
Casper
Cheyenne
Gillette
Lander
Laramie
Powell
Rock Springs
Riverton
Sheridan
Torrington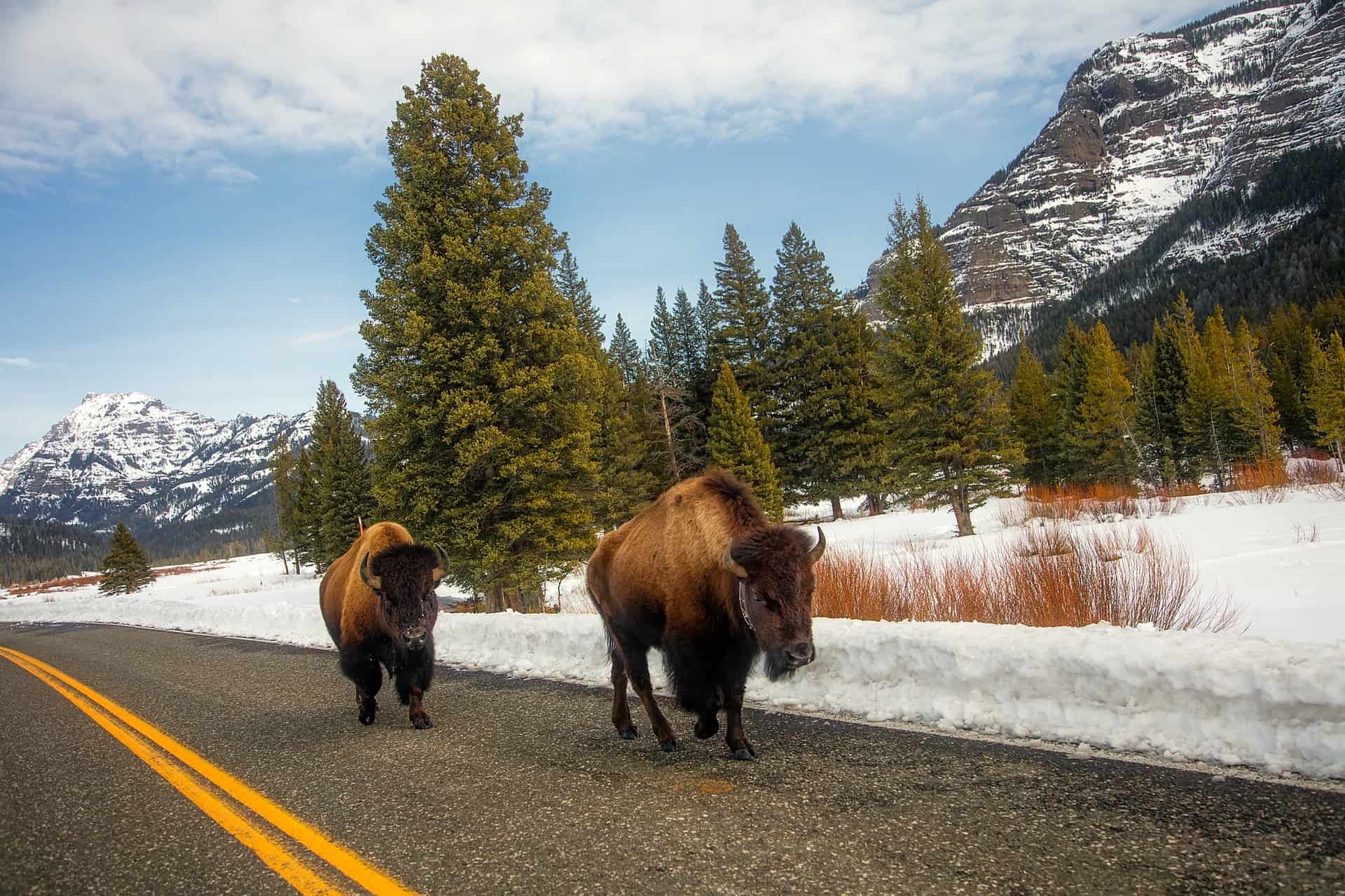 Major Wyoming Colleges and Universities
As mentioned above, there are only ten universities and colleges in Wyoming. As a result, many students can spend a little time exploring each one, allowing them to find the perfect college in Wyoming for them.
Here is a list of Wyoming universities and colleges:
It's important to note that students shouldn't get distracted by lists of the best colleges in Wyoming that they may find during their research. Since there aren't many Wyoming state colleges or other institutions in the area, the same schools are always going to end up on those lists.
Instead, students should focus on their needs and preferences. That way, they can find the ideal public or private colleges in Wyoming for them.
Wyoming Financial Aid
Regardless of the Wyoming universities and colleges your student is considering, they'll likely need financial aid. Most students just can't afford to cover their education out-of-pocket, but they also want to avoid student loans as much as possible. Thankfully, there are some alternatives that can help.
For example, grants and scholarships for Wyoming residents are a great place to start for Wyoming students. There may be less competition for the awards than national grants and scholarships. Plus, the likelihood that a Wyoming college or university will accept them is high.
Generally speaking, to meet the residency requirements, students have to live in Wyoming (without an official domicile elsewhere) for at least one year. Going to college in Wyoming isn't enough to be classified as a resident.
However, that doesn't mean out-of-state students are out of luck. Instead, they simply need to focus on other options. For instance, there are University of Wyoming scholarships where residency isn't required. Instead, enrollment is the main criteria, though there are others.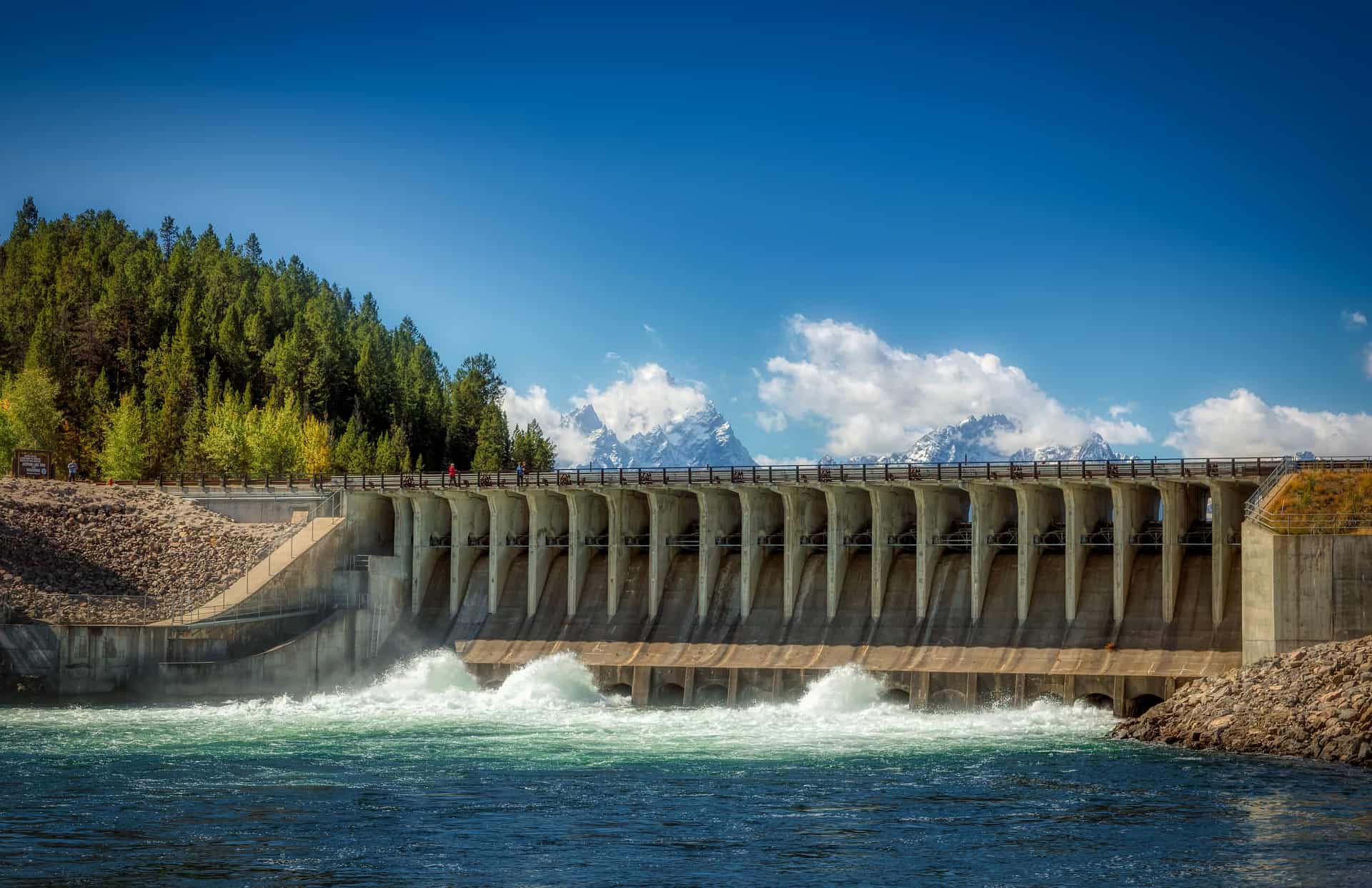 Wyoming College Grants
With Wyoming college grants, the process is very similar to Pell Grants. The main difference is that these awards aren't managed by the federal government.
Typically, students need to be Wyoming residents to qualify for these programs. However, there can also be other criteria, so students should review the awards carefully to see if they're eligible.
Here is a list of Wyoming college grants:
Wyoming Scholarships
There are also scholarships in Wyoming available to students. Like the grants, residency is a requirement for these awards typically. However, there can also be other criteria to meet, such as a minimum academic performance or financial need.
If your student is looking for financial aid options, here is a list of Wyoming scholarships to explore:
Living and Getting Around in Wyoming
It's critical to understand what living in the state is like before your student heads to Wyoming. That way, they can look beyond the college experience as they prepare, ensuring they're ready for what lies ahead.
If your student is attending college in Wyoming, they also need to be able to get around with ease. That way, they can move through their chosen city or travel outside of the area, allowing them to explore the rest of the state, head home during breaks, and more.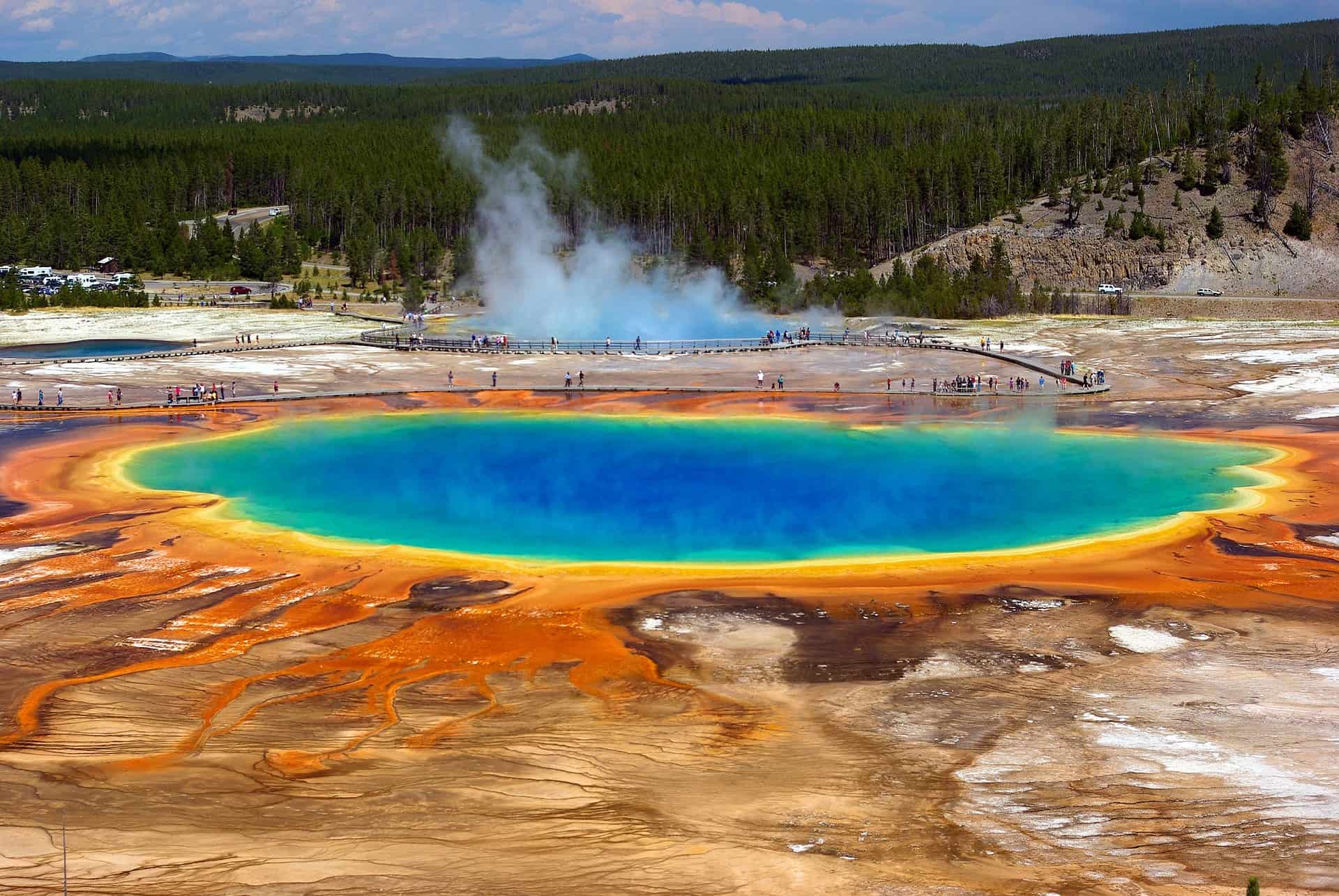 Housing in Wyoming
Many students debate about living on or off-campus. Overall, housing in Wyoming isn't as expensive as it is in many other states, but that doesn't mean it will universally feel affordable.
The average home value in Wyoming is $292,509. While that's below the national average of $316,368, it's still more than many students could shoulder.
Rent prices are a bit easier to manage. The fair market rent of a one-bedroom is $712 per month, while a two-bedroom is $876 per month. Some students might feel that they can handle that much. However, others may decide that heading to a dorm is a better option.
Transportation Options
Most students shouldn't have any issues when it comes to getting around. Larger cities will have bus service and rideshare options. Plus, there are several airports that make heading to other states simple.
Here is a list of airports in Wyoming:
Things to Do in Wyoming
If your student wants to take a break from their studies and have a bit of fun, there are plenty of options in Wyoming. One of the biggest attractions of Wyoming is Yellowstone National Park, offering up fantastic hiking and outdoor exploration opportunities. The same goes for Grand Teton National Park. Plus, there are unique options like the Grand Prismatic Spring for students who like exploring the natural world.
For history fans, the Wyoming State Museum and Buffalo Bill Center of the West are excellent places to explore. The National Museum of Wildlife Art is also worth the trip for any creative student, while the Jackson Hole Rodeo can be a perfect option for fast-paced entertainment.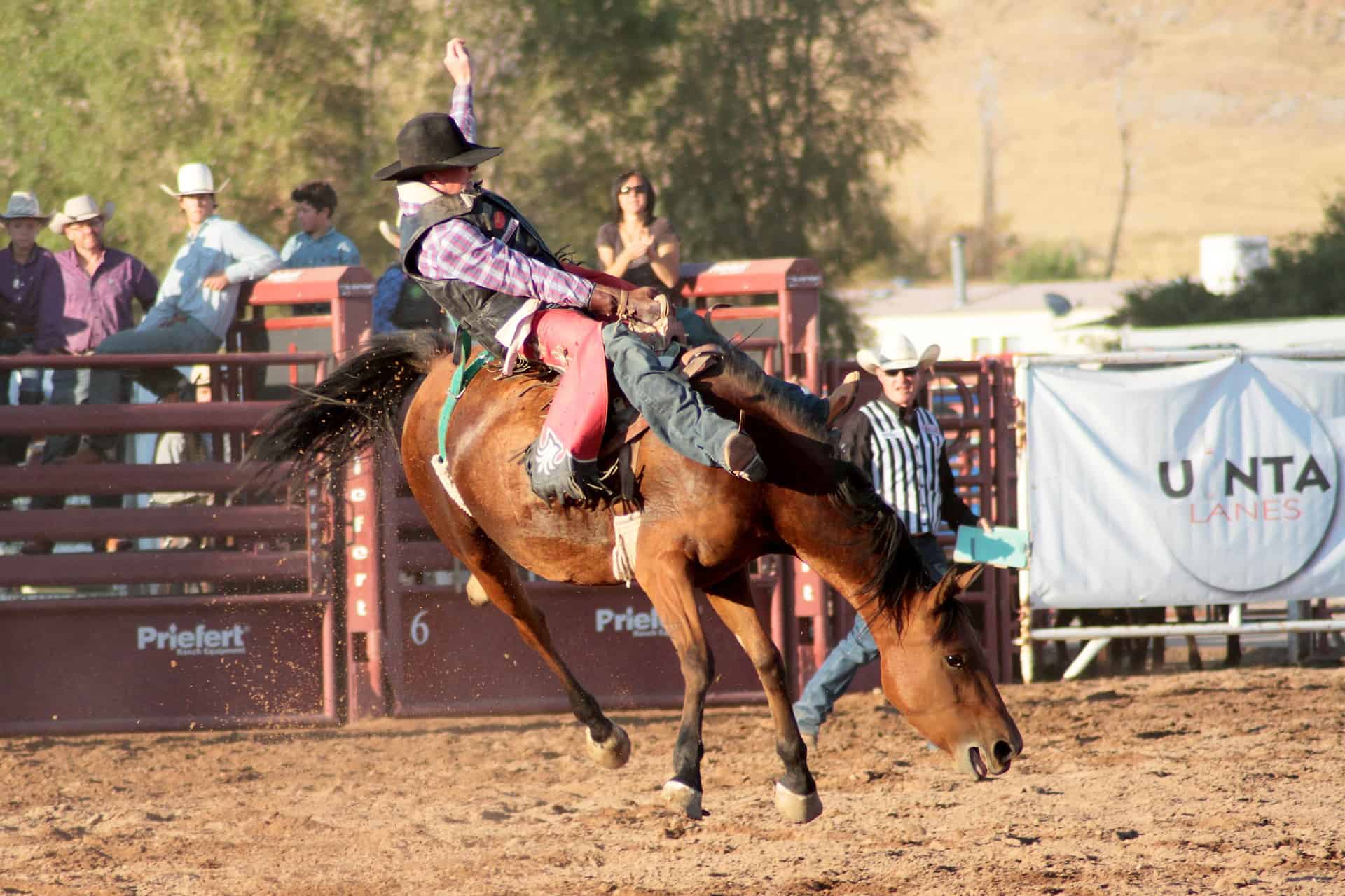 Making Money in Wyoming
Since many students need to work while they study, understanding the employment landscape in Wyoming is essential. Here is an overview of what students need to know about the Wyoming economy.
Minimum Wage
The minimum wage in Wyoming defaults to the federal minimum, which is currently set at $7.25 per hour. Tipped employees can earn as little as $2.13 per hour from their employers, suggesting the value of their tips brings them up to the equivalent of $7.25 per hour. Otherwise, the employer is required to make up the difference.
Employment Rates
Unemployment rates can help students anticipate job availability. When unemployment is high, jobs may be scarce. When it's lower, work is easier to find.
In Wyoming, the unemployment rate in November 2021 was 3.7 percent, which was half a percentage point lower than the national average at the time of 4.2 percent. Overall, that makes Wyoming's unemployment rate reasonably low, which is good news for students looking for work.
Wyoming Key Industries
Wyoming has a diverse economy featuring a number of key industries. Agriculture and food production is the biggest sector in the state, though it certainly isn't the only one.
Firearms manufacturing is a big business in Wyoming, as well as other kinds of advanced manufacturing. On the technology side, data management, advanced computing, and blockchain technology are all represented in Wyoming. When it comes to energy, the alternative energy industry is growing, particularly wind power. Finally, outdoor recreation is huge in Wyoming, mainly because of all of the national and state parks.
If you're student plans on attending college in Wyoming, scholarships make a big difference, increasing the odds that their education won't break the bank. If you and your student want to learn about Wyoming scholarships, sign up for our free college scholarship webinar! Take a quick trip over to http://thescholarshipsystem.com/freewebinar to reserve a spot today.