Updated on October 12th, 2021
Everyone knows that college can be expensive. Beyond costs like tuition and room and board, textbooks are one of the expenses that students struggle to manage.
One survey even showed that about 43 percent of college students choose to skip meals so they can afford materials for their classes. 31 percent decide to take fewer courses to help make the financial burdens of acquiring an education more manageable.
Luckily, there are numerous places that provide access to affordable college textbooks. Some have new and used books available while others focus on rental options. A few websites even cover all three, giving your student the most options possible all from one store.
If your student wants to save big bucks on textbooks this year and every other year they are in school, here are some options worth checking out.
College Textbooks on Amazon
Amazon has just about everything, including new and used college textbooks. Your student has the option to purchase the coursebooks they need or participate in a rental program, an approach that can help them save big.
Click here to check out Amazon's Textbook Program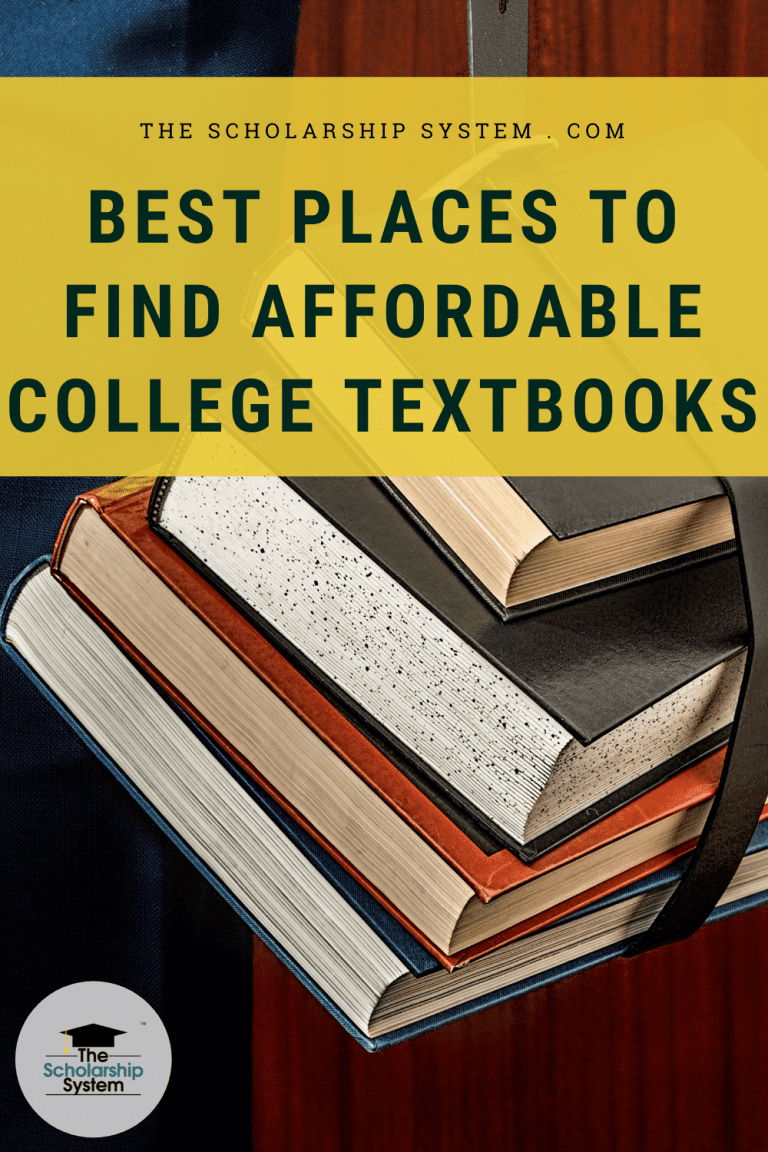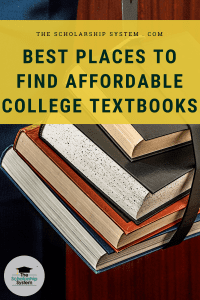 eTextbooks are also available. This means your student can access the content through the Kindle Reading App on the computer, tablet, or smartphone. Being able to use eTextbooks can be a boon, particularly since they won't have to lug around 20, 30, or more pounds in books alone if they have multiple classes in a row.
It's important to note that rentals may not always come with supplemental materials, like CDs or codes that can be used to access additional content. However, this is a common stipulation for textbooks that are rented, so this can apply to any company.
Check Out BetterWorldBooks
BetterWorldBooks is another great option for purchasing new or used textbooks. Your student may be able to save up to 90 percent off the retail price of a new book, which is a massive savings.
Plus, they offer free shipping and have around 60,000 different textbooks available through the site, so the odds are good that your student can find the right materials for their classes.
As an added bonus, making a purchase helps the company provide books to schools all around the world who might not otherwise be able to afford them. That means, when your student buys from BetterWorldBooks, they have more to feel good about than just the savings.
Consider Chegg for Textbooks
Chegg is another site that can help your student save up to 90 percent off the cost of their textbooks. There are options for renting and buying, so your student can choose the option that meets their needs.
Rental returns are incredibly easy. All your student needs to do is use the prepaid shipping label and a box of their choosing and plop it in the mail before the rent due date. Plus, if your student initially rents a book and decides that keeping it is a good idea, there is an option to purchase the textbook, allowing it to stay in their hands.
I personally used Chegg years ago whenever I couldn't find a textbook or sell the ones I had to fellow classmates. More on that in a minute.
Campus Book Rentals has Textbooks
A textbook rental-oriented company, CampusBookRentals.com
has a simple website for ordering textbooks for short-term use. Additionally, the company has been around since 2007, so they have a solid reputation for meeting the needs of students.
Additionally, your student can choose to purchase the book if they want to keep it. They just have to pay the difference between the rental price and the used book price.
As a bonus, Campus Book Rentals allows students to both highlight and write in books, while many other companies limit it to highlighting only. However, they do ask that everyone is respectful when they write in a book they intend to return because it will end up in another student's hands in the future.
Related Articles:
Ecampus.com – Another Possible Source
For cheap college textbooks, both new, used and rentals, Ecampus is another viable option. They have a wide selection and free economy shipping on orders that meet a certain dollar amount threshold, which is a convenient addition.
However, if you plan on using Ecampus during the busy season (usually within 3 to 4 weeks of classes beginning) and you need in-demand textbooks, there can be processing delays. Some users had placed orders, with anticipated shipping out windows of 3 to 5 business days after purchase, only to discover later that there was an issue sourcing the book, causing it not to arrive before classes began.
Try Textbook Underground
Another college textbook rental option is Textbook Underground. The company operates a very basic website, so it's pretty easy to navigate. You also have a variety of rental period options, so your student can acquire a book for an entire semester or a single assignment.
Textbook Underground does offer affordable college textbooks, but your student does need to keep an eye on the tracking information associated with any book return. Some users have complained that the company charged them for books they sent back, so monitoring a return's progress is a wise move.
Speak with Other Students
If your student is already on campus or is connected with other students who took the class the previous semester, then they may be able to buy the used textbooks directly from other students. This works best if your student already happens to know a classmate who has the book as there typically isn't a mechanism in place to arrange these sales.
However, if there are bulletin boards in common areas that allow students to post, this could help your student track down the book they need at discount prices. The cost of the book would be set by the other student but, if they were only going to return it for credit at the school's bookstore, simply beating what they would receive back could do the trick.
It is important to note that renting textbooks is getting increasingly popular, so many students who had the book last semester may not actually own it. But, that doesn't mean it isn't worth a try as long as your student has a backup plan in case this approach doesn't work out.
Consider Old Editions (with Professor Approval)
Prior editions of college textbooks can be incredibly affordable. Most schools transition to new editions regularly, making the old versions practically worthless to school bookstores. However, the information in the previous release is usually still incredibly accurate and comprehensive.
Before your student explores this option, it's wise to discuss it with their professor. Often, instructors are aware of any differences between textbook editions, so they can let your student know if the old textbooks lack something important.
Using a different edition can come with some challenges. For example, if the professor references a specific textbook page number for important information, that page number might only apply to the newest version. This means your student may need to do some digging to find the right page, which can be inconvenient.
Ultimately, all of the options above can help your student get affordable college textbooks. This can help them significantly reduce the cost of completing their education, making the financial burden of course materials easier to manage.
Just make sure your student checks the shipping times, especially if they are ordering college textbooks at the last minute. Some of the standard processing and shipping times can take more than a week, especially during the busy season.
If they wait too long or select the wrong shipping option, they could end up in a class without a textbook. While this isn't impossible to manage, it does make things significantly harder than they have to be, so proper planning should be considered a must.
Share College Textbooks with a Friend
This was something I did a couple times. We heard from other students that they barely used the textbook for the class so my girlfriend and I decided to share one textbook. We never ran into any logistical issues thought it did take some extra coordination and planning because we didn't live together. This is always an option to help cut costs on textbooks.
Sell Textbooks to Recuperate Some of the Costs
As I mentioned earlier, I frequently sold my textbooks to fellow classmates at the end of the semester. This was a great way to help them save some money as well as recuperate some of my own costs.
If I couldn't sell a book to other students, I often sold it back via Chegg, eBay or Amazon. Overall, textbooks can be a major expense when it comes to paying for college. Hopefully these tips can help decrease the amount your family has to spend in this category.
Do you have any other strategies for saving on textbooks? Please comment below and share!
If you and your student are working on the scholarship process, make sure you don't miss our free scholarship training. It's about 45 to 60 minutes long and I cover exactly where you can find more scholarships your student is actually eligible for and are legitimate. Grab your spot here: 6 Steps to Quickly Securing Scholarships for College.