Updated on July 14th, 2022
President Joe Biden's student loan forgiveness has been a hot topic since he was on the campaign trail. Once President Joe Biden took office, discussions about student loan reform at the federal level ramped up, leaving many borrowers wondering if student loan cancellation may be on the horizon.
While student loan repayment and interest charges have been paused for some time – and will remain so through August 31, 2022 – talks about student loan forgiveness haven't seen the same degree of action. As a result, many students are wondering, "Will Biden student loan forgiveness happen?"
Many are also curious about who is eligible under President Biden's student loan plan, should it move forward. Additionally, how much relief may be available if the Joe Biden student loan forgiveness program moves forward is another common question.

If you're wondering how President Biden's student loan forgiveness plan affects you, here's what we know so far.
If you and your student want to learn more about where to find local scholarships, as well as national awards, sign up for our free college scholarship webinar! Take a trip over to http://thescholarshipsystem.com/freewebinar to reserve your spot today.
President Joe Biden Student Loan Forgiveness – Where Biden Stands
During his campaign for the presidency, President Joe Biden discussed the need for student loan reforms. When he first took office, one of President Biden's first actions was extending the temporary pause on federal student loan repayment, giving borrowers until September 30, 2021, before interest charges and standard repayments would return.
His staff confirmed that President Biden was open to relatively broad student loan forgiveness, citing an amount of $10,000 per borrower. However, he's mentioned targeting the effort, such as by having income requirements or basing relief on the type of school a student attended.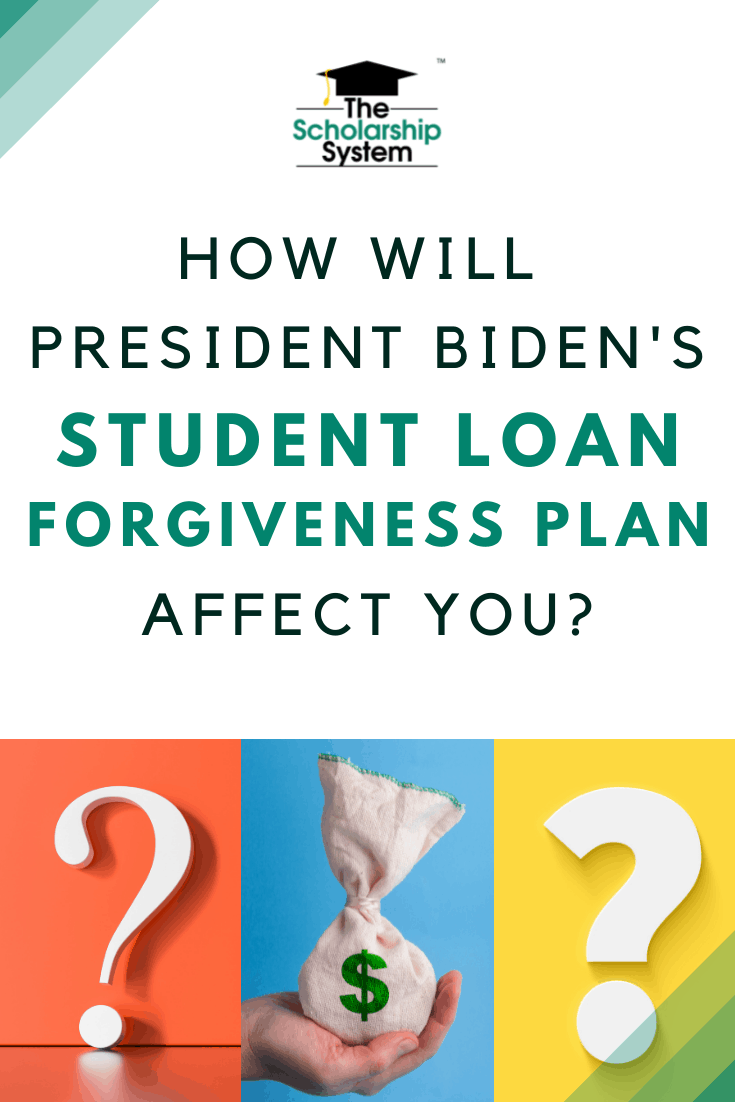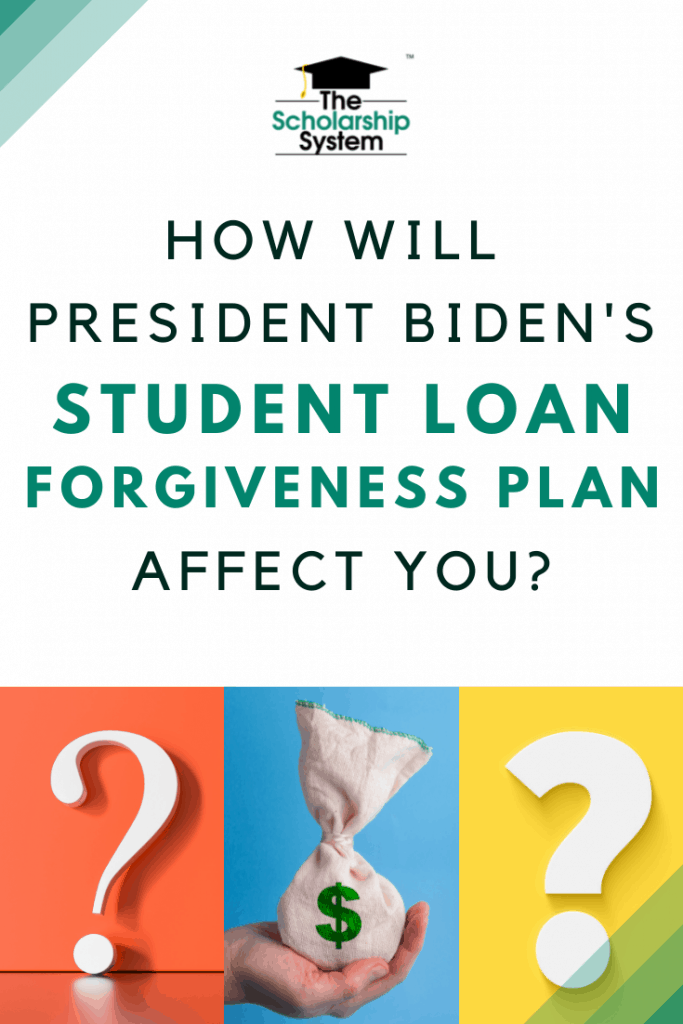 President Biden also openly opposed the idea of canceling up to $50,000 in student loans per borrower, even as some members of Congress encourage him to do so. He's also been reluctant to use executive action to cancel student debt.
While some in Congress believe he would have such authority under the Higher Education Act, others disagree. Biden has discussed concerns about whether that's genuinely within the president's power. As a result, he encouraged Congress to take action, stating he would sign a bill that Congress passed.
However, President Biden is also researching how much authority he has, tasking the Department of Education and the Department of Justice with performing a legal review of student loan cancellation through executive order. While that process has been underway, no formal determination is available yet.
Beyond broad forgiveness, President Biden is also working toward revamping existing loan forgiveness programs. Many of them – such as the Public Service Loan Forgiveness program – are cumbersome to navigate, causing many who are eligible to miss out on the benefit. While, again, this may take time to update, efforts are underway.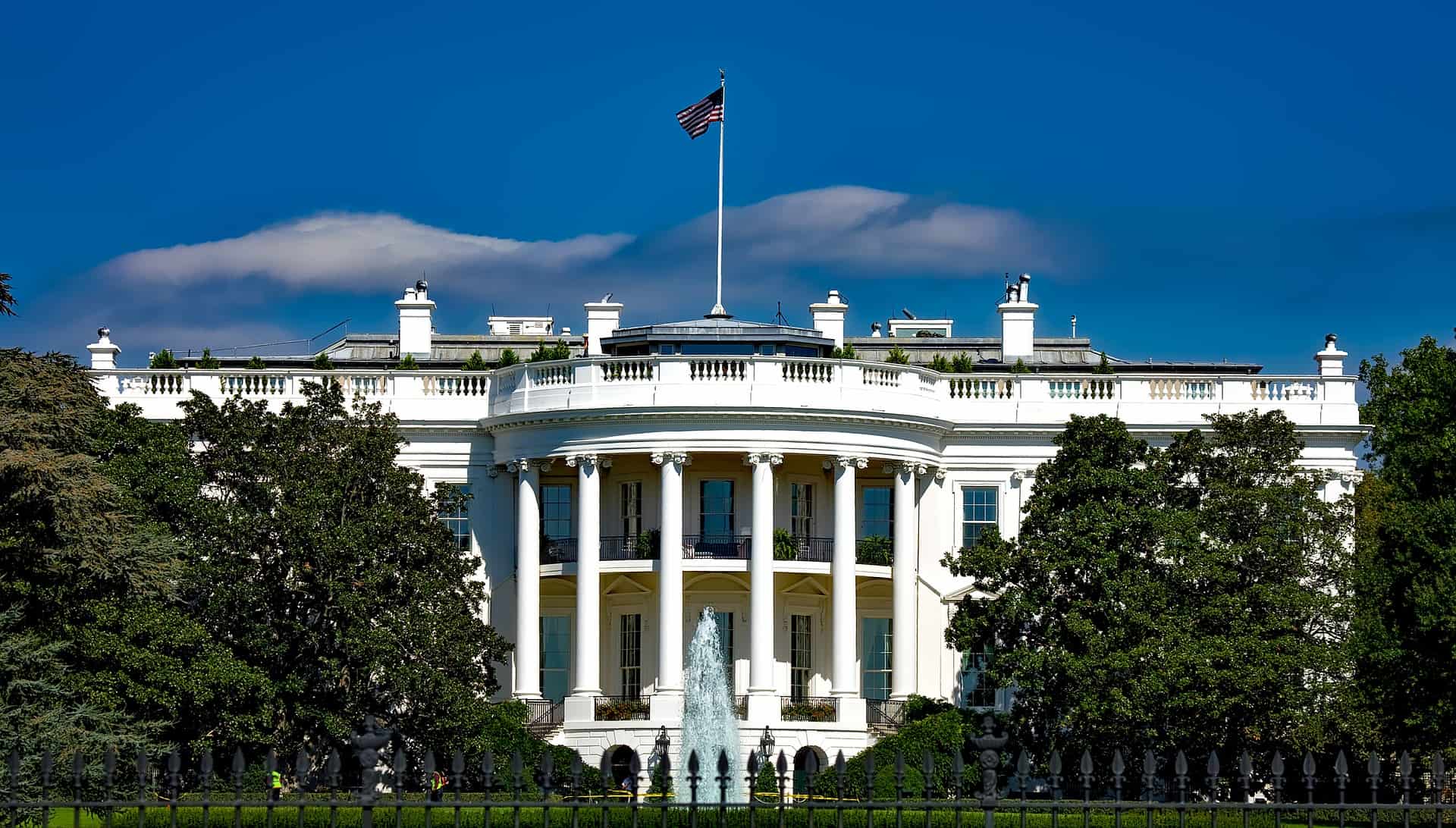 Is There a Plan for Broad Student Loan Forgiveness Today?
No, there isn't an official plan for broad student loan forgiveness right now. While discussions have been happening at the federal level, there is no existing legislation that is guaranteed to make it happen.
However, there has been some groundwork that makes such a program increasingly plausible. For example, the American Rescue Plan passed, ensuring that forgiven student debt wouldn't be taxed as income for the borrower. The provision is valid until December 25, 2025, addressing something that was a serious concern initially when it came to the ramifications of student loan cancellation. Keep in mind that student loan forgiveness isn't in the current budget, so don't bank on it.
What Are the Current Student Loan Forgiveness Programs?
There are several pre-existing federal programs in place that offer student loan forgiveness. However, these are only available to specific borrowers, including those in public service or teaching, those with a total and permanent disability, or students whose school closed while they were enrolled or soon after withdrawal.
With each of these, qualifying means meeting a range of criteria. Students who believe they may be eligible should review the requirements carefully to see if they should apply.
Has Any New Student Loan Forgiveness Passed Under President Joe Biden?
Yes, there has been legislation that helped give specific borrowers access to loan forgiveness. For example, through a program modification, approximately $1 billion in student loan debt will be forgiven for borrowers who were defrauded by their college.
However, these recent efforts have been highly targeted. While they offer relief to thousands of borrowers, it's a relatively small number of borrowers compared to the total.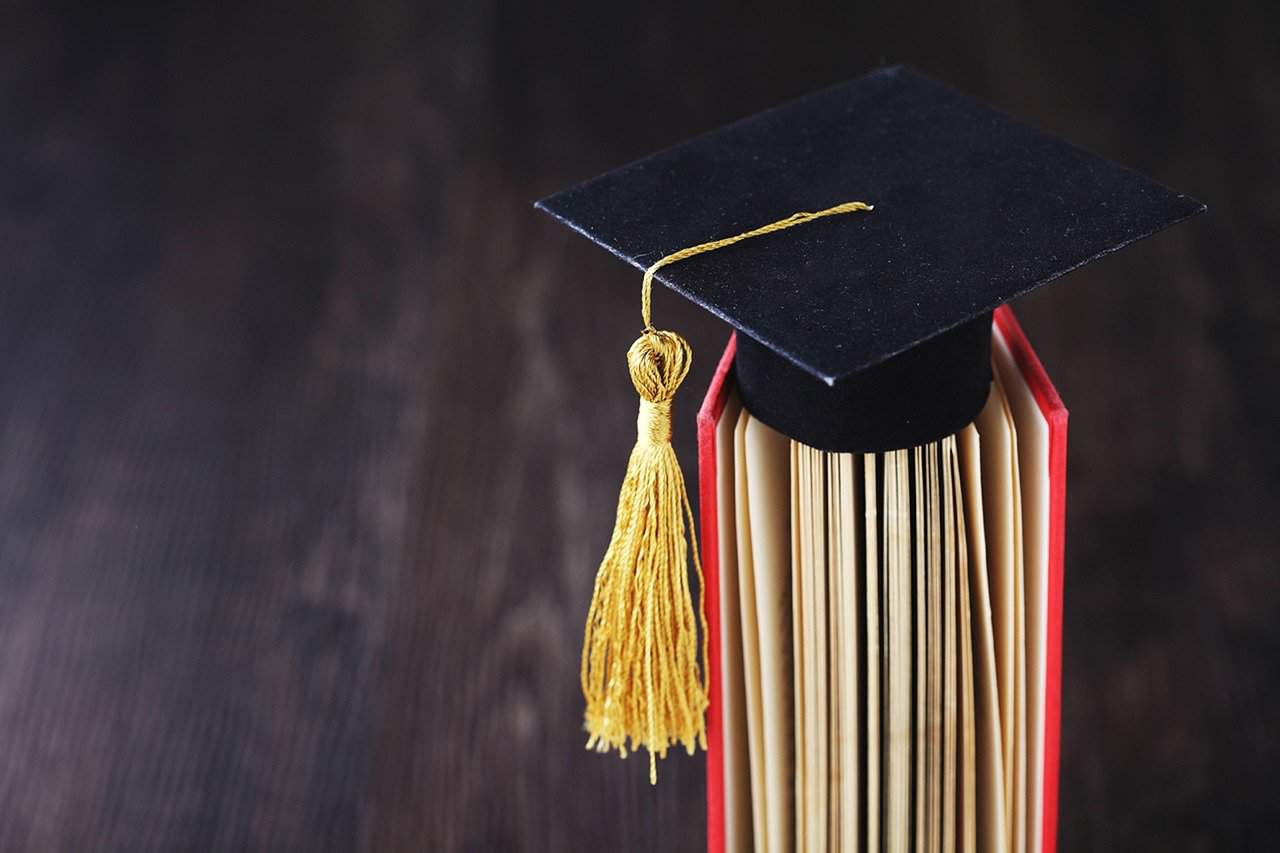 What Are the Biden Student Loan Forgiveness Requirements?
At this time, it isn't clear who will be eligible except for a single requirement. President Joe Biden (and Congress) only have authority over federal student loans, not private student loans. As a result, if there is a broad student loan forgiveness program through President Biden, it will only apply to federal student loan borrowers.
Beyond that, there have been discussions about income limits, as well as focusing on undergraduate degrees. Other possible eligibility requirements have also been mentioned, though there is nothing formally in place.
When Will We Know About Debt Forgiveness Under the President Joe Biden Student Loans Plan?
At this time, there is no clear date outlining when a decision will be made or if any student loan forgiveness will actually occur. Without either legislation or executive order, it is all theoretical.
Borrowers shouldn't assume that student loan cancellation is coming. While discussions about the possibility are happening, that doesn't guarantee it will happen.
While some members of Congress support the idea, there isn't any legislation moving through. Plus, not all members of Congress agree on the matter, which could cause any proposed bill to stall or fail.
On the executive order front, it may depend on whether the review by the Department of Justice and Department of Education determine President Biden is within his authority to act in that manner. While the point is being researched, it isn't clear when there will be an official determination.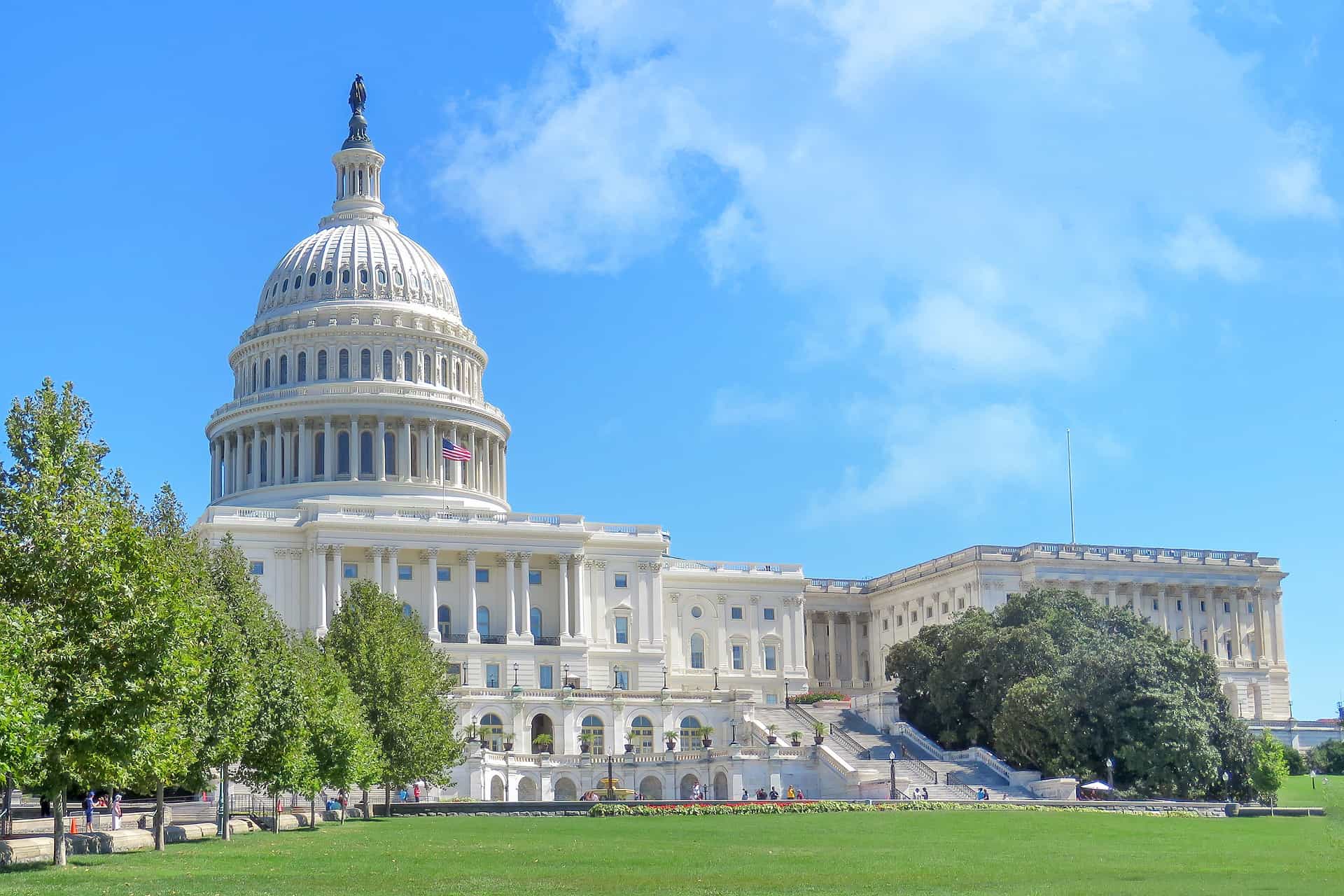 If President Joe Biden Has Student Loan Forgiveness, How Would It Roll Out?
Again, this isn't entirely clear at this time. However, since the program would involve federal student loans, the process may be automatic or, at least, reasonably straightforward.
If broad student loan forgiveness is approved that applies to all federal student loan borrowers, it's possible borrowers would need to take no or only limited action. The amount would simply be applied to their debt, possibly with only a brief confirmation of eligibility.
However, if there are limitations regarding who qualifies, the process may be more complex. While the government could theoretically use tax information to review a borrower's income, permission or approvals may be required. It's also possible a form will be used, potentially not totally unlike the FAFSA,
Ultimately, the rollout process would be discussed when either the legislation passed or the executive order was issued. At that point, borrowers could either review or anticipate receiving instructions, allowing them to secure student loan forgiveness if they qualify.
If you and your student want to learn more about where to find local scholarships (so you don't even have to worry about student loans and forgiveness!), sign up for our free scholarship webinar! Take a trip over to http://thescholarshipsystem.com/freewebinar to reserve your spot today.