Updated on July 12th, 2022
Volunteering can be an amazing way to give back to your local community. But, for high school and college students, the benefits may go beyond good karma; they can actually land scholarships for volunteer service too.
However, if they want to earn scholarships for volunteer work, your student does have to approach it the right way. To do that, they need to understand how scholarships for volunteer service work. Here's everything you need to know.
Can You Get a Scholarship for Volunteer Hours?
To put it simply, yes, your student can get a scholarship for volunteer hours. However, volunteering doesn't necessarily mean your student is guaranteed to get a scholarship.
Most scholarships for volunteer work programs are competitive, just like any other award.
Some scholarships concentrate on community service, so students with strong records of giving back have the most significant chance of receiving the award, regardless of their other credentials. Others consider volunteer hours along with other signs of merit, such as maintaining good grades, earning solid SAT or ACT scores, and taking a challenging course load in school.
Each award has its own requirements for applying. Once the applications are received, a committee reviews the submissions and selects winners for the available scholarships by determining which students best represent the core values behind the award.
Often, students who volunteer are seen as leaders in their communities, even if their position isn't officially in a leadership role. It also demonstrates they make giving back a priority, something many committees value.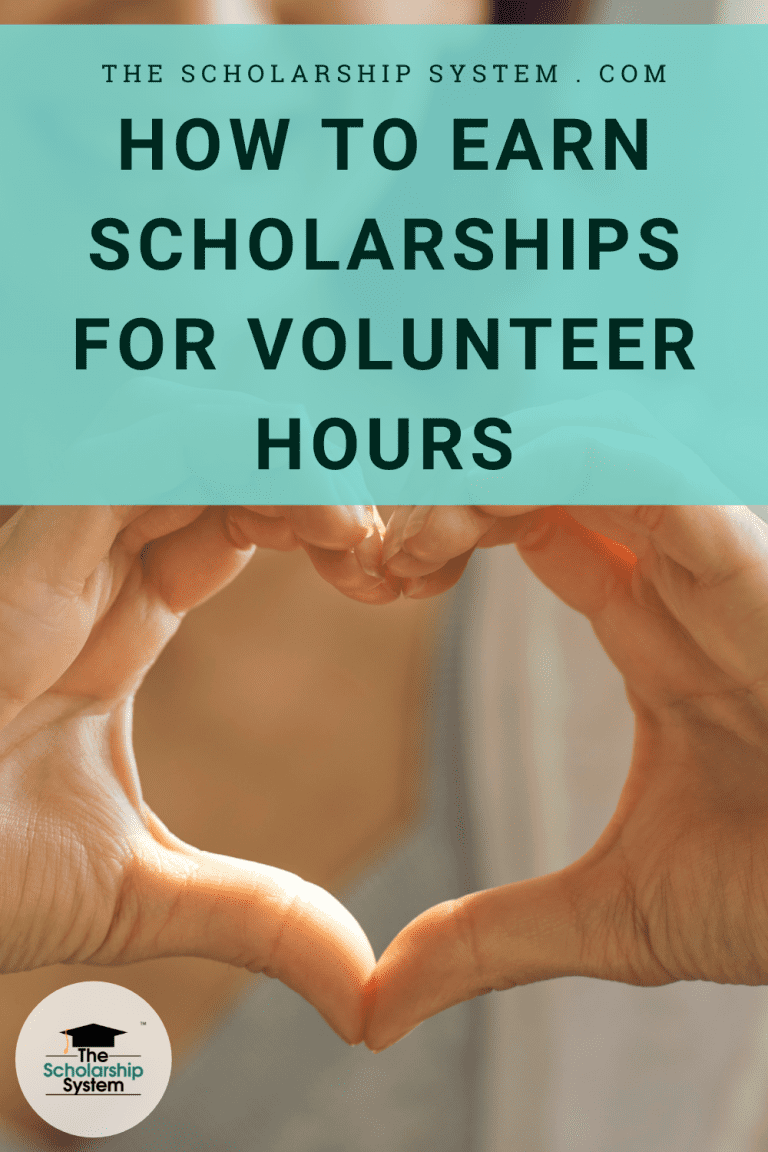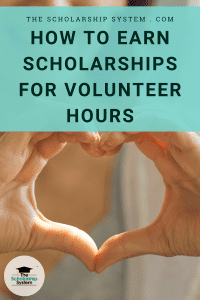 Are There Volunteer Awards for High School Students?
Yes, there are volunteer awards for high school students. In fact, some scholarships that focus on volunteering allow teens as young as 13 to apply, giving your student a lot of time to earn some money for college.
Even the awards that aren't associated with a scholarship directly can help your high school student land scholarships. If they are recognized by a non-profit for their contributions, that award makes a great addition to their scholarship applications. This gives high schoolers plenty of options for getting the most out of their volunteer time.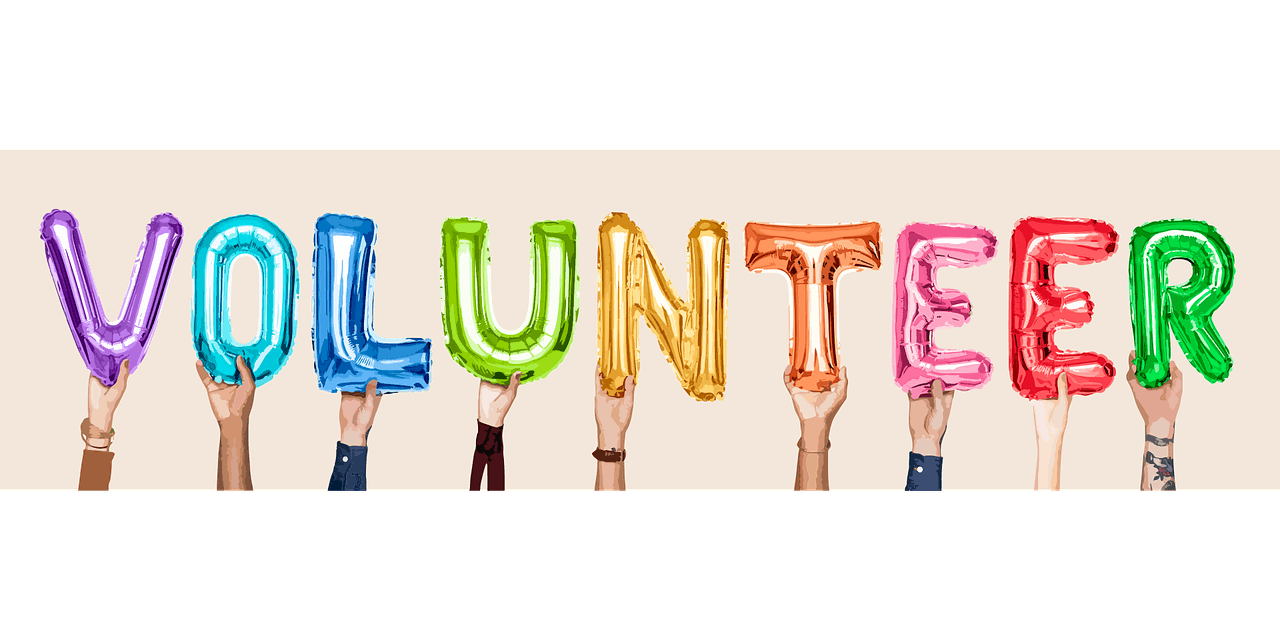 Do You Have to Volunteer with a Particular Organization?
The short answer is, it depends. Some scholarships are awarded by non-profits to their volunteers. To be eligible, your student would need to meet their requirements, typically by volunteering a certain number of hours with that organization.
However, if your student prefers to work with another non-profit, even one without its own scholarship program, they can go that route too.
Many scholarships for volunteer service aren't restricted to time with a specific organization. Instead, volunteering with any reputable group can meet the requirements. This means volunteer hours at any suitable non-profit can help your student land those scholarships.
Additionally, volunteering can help your student win scholarships with other groups too. Many scholarship applications give your students room to discuss their charitable contributions, even if the award isn't oriented to volunteering. Plus, your student can talk about their experiences in their scholarship essays, and that may help them stand out from other applicants.
Ultimately, your student isn't usually restricted to a specific organization unless they are targeting a scholarship from that non-profit.
RELATED VIDEO: Community Service Scholarships: How Volunteer Experience Can Pay For College
How Many Volunteer Hours to Get a Scholarship?
Here's another situation where the answer is, it depends. Some scholarships have a minimum number of hours that need to be completed before your student is eligible to apply, but others don't.
For example, the Jesse Brown Memorial Youth Scholarship requests a minimum of 100 community service hours (and they have to be completed at a VA medical center).
In contrast, the Comcast Leaders and Achievers Scholarship requires applicants "have a demonstrated commitment to community service," so there isn't technically a minimum number of hours. However, it would be safe to say the more hours your student has before applying to a scholarship, the better.
Certain programs, like the Segal AmeriCorps Education Award, require students to participate in a community service job for 12 months. However, this award is guaranteed if your student completes a full year.
If your student is aiming at scholarships for volunteer service specifically, they may need to complete more volunteer hours than a student who is using their charitable actions to bolster other scholarship applications that aren't volunteering-oriented.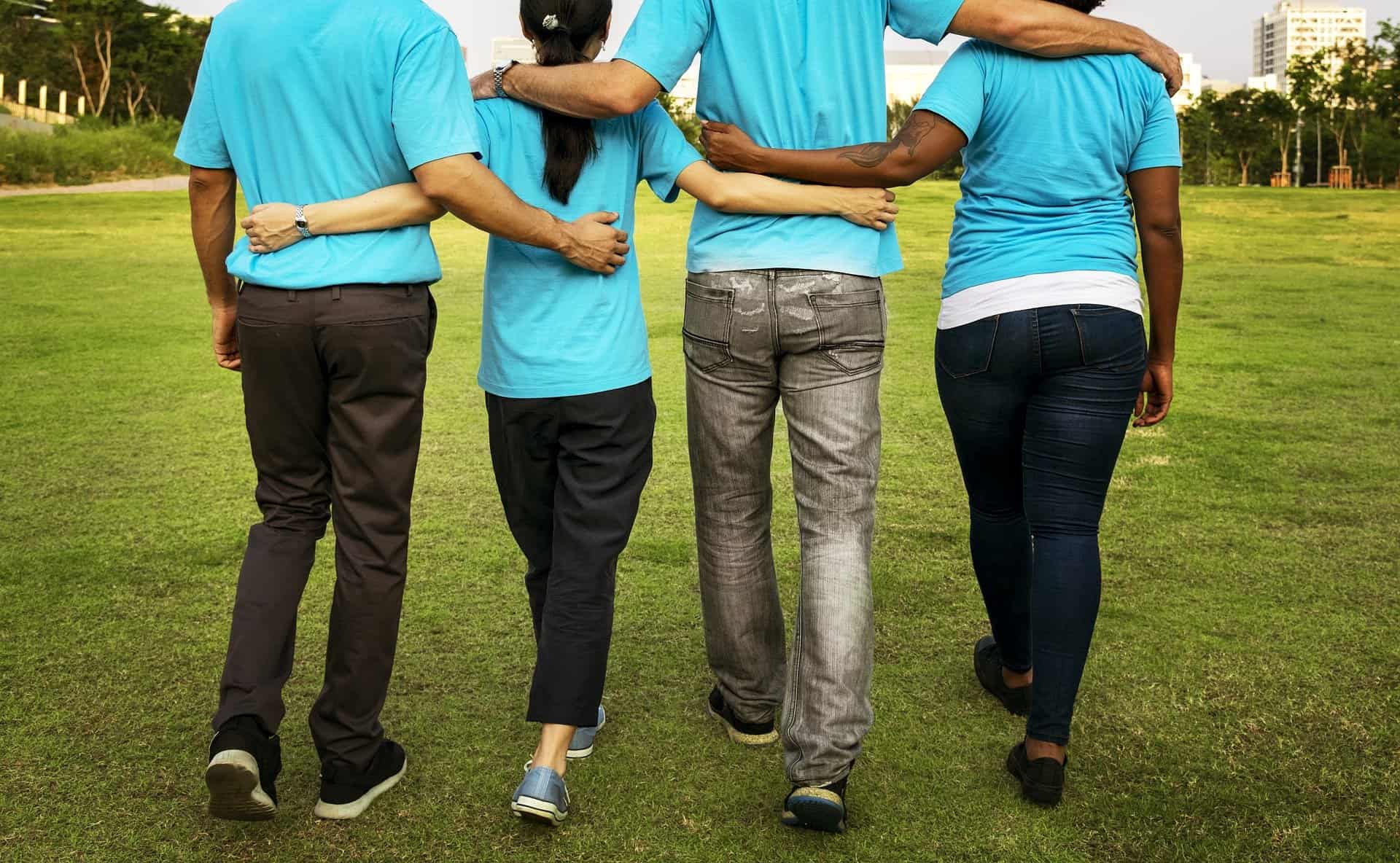 Where Should You Volunteer to Get Scholarships?
If your student is ready to start volunteering, there are tons of options. While your student may need to work with a specific organization for certain scholarships, others are incredibly flexible.
Along with local chapters of big-name charities, like Habitat for Humanity and the United Way, your student can explore:
Animal Shelters
Community Centers
Food Banks
Schools
Hospitals
Nursing Homes
Youth Sports Leagues
Places of Worship (Churches, Synagogues, and Mosques)
Libraries
Museums
Parks or Beaches
Boy or Girl Scouts
Certain government organizations may also accept volunteers, though this is less common, especially if your student is under 18.
If your student wants to land scholarships for volunteer service, have them consider which causes are closest to their heart and encourage them to start exploring there. That will make their experience as rewarding as it is potentially lucrative.
How Do You Win College Scholarships for Volunteering and Community Service?
Aside from the few programs where an award is guaranteed (like the AmeriCorps scholarship above), your student typically has to compete against other applicants. They will have to complete an application, provide supplemental documentation, and write essays. Then, the scholarship committee reviews the materials to select awards recipients.
If your student would like to learn more about writing winning scholarship essays, here are some articles to help out:
If you want to find out how to locate scholarships for volunteer work, join our free webinar! You'll learn more about the search and application processes, increasing the odds that your student can graduate debt-free. Head to https://thescholarshipsystem.com/freewebinar to see when our next training session is available.