Updated on November 29th, 2021
If college is in your student's future, but they aren't moving in the right direction, figuring out how to motivate a teenager for college can be a challenge. Luckily there are ways you can help as a parent, but determining the reason behind your student's procrastination is critical. Here is how to get started.

If you want to learn more about how your child can avoid student loan debt by winning scholarships, including how to find legitimate scholarships, attend our free webinar. To see when the next training session is available, head to https://thescholarshipsystem.com/freewebinar.
How to Motivate a Lazy Teenager
First and foremost, it is important to remember procrastination doesn't always equal laziness. Instead, teens who appear to lack motivation usually fall into one of two camps: those who don't feel a sense of urgency and those who are so stressed they can't get things done.
How you handle the situation should depend on your teenager's core reason for delaying their college journey. In some cases, attempts at motivating your intelligent but unmotivated teenager using the wrong approach can make things worse, not better.
Additionally, you may need to address things differently depending on what their procrastination is affecting. For example, is your student ignoring their schoolwork? Are they reluctant to complete their FAFSA? Do they seem unmotivated when it comes to college applications or searching for scholarships?
Why is it important to adjust your approach depending on what your student is (or, more likely, isn't) doing? Because the reason for their procrastination may be different.

How to Motivate Your Teenager to Do Better in School
If your core concern is "how to motivate my child to do well in school," then you need to understand why they aren't doing well now. Are they not completing their homework? Are test scores the primary issue? Are they having trouble understanding the material?
All of these issues can have different causes, so knowing the source of their struggle is an essential first step.
For example, not completing their homework or a poor general performance could stem from not understanding the course material. This belief may cause your teen to assume, since they don't get it now, they won't be able to perform well. Your student may feel they've already lost, so what's the point in trying.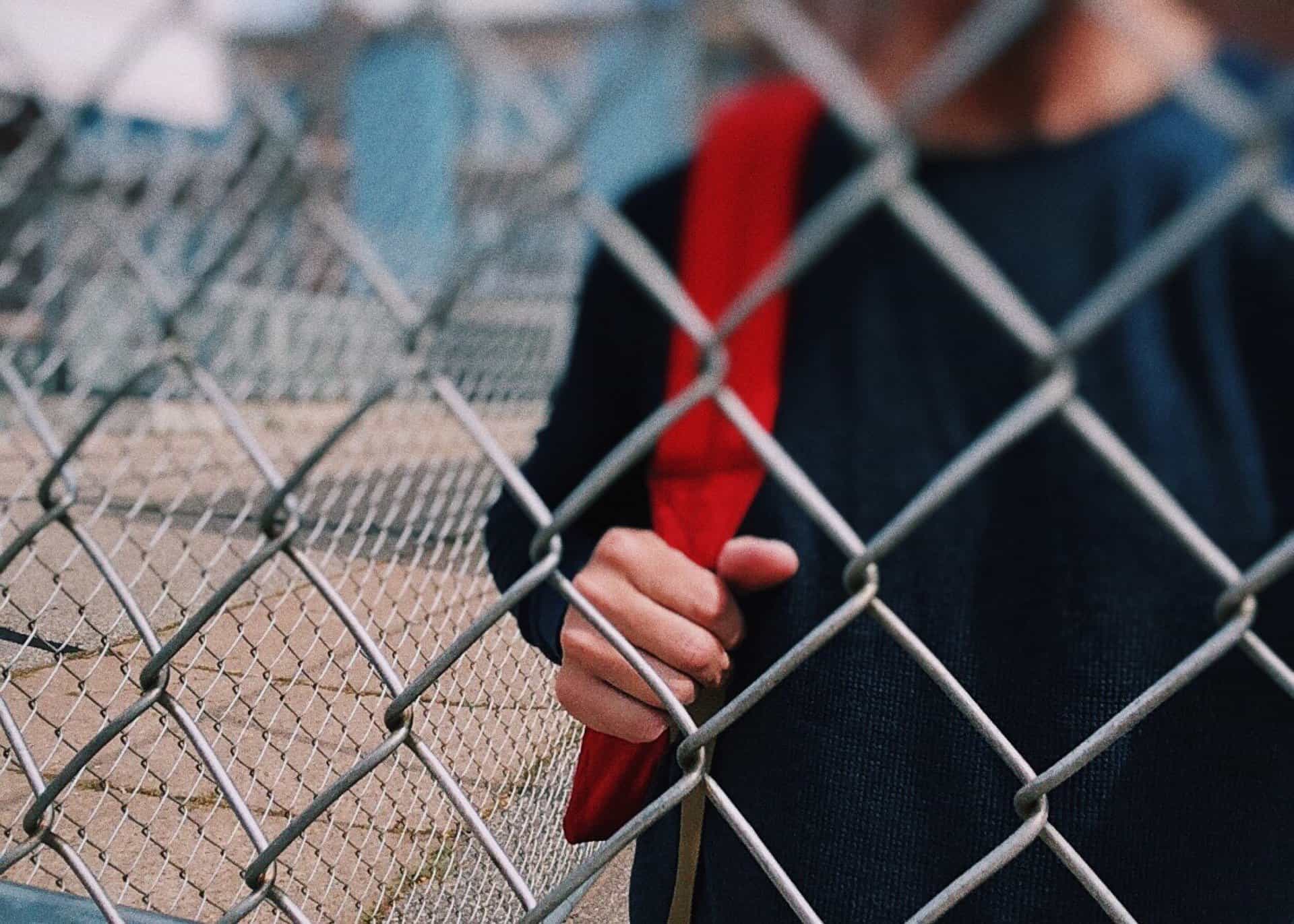 When this occurs, taking a supportive approach may be best, especially if it is solution-oriented. You may want to research tutoring services, find supplemental material to increase their competence on the subject, or, if you are comfortable with the topics, even offer to help.
If your student understands the material but doesn't perform well during tests, test anxiety could be to blame. The stress of the situation leaves them doubting themselves, increasing the odds they will second guess correct answers or harm their ability to recall what they know.
In these situations, learning stress-reduction techniques is often the best approach. This could include deep breathing, adopting a positive mantra, visualizing something that makes them happy or confident, or anything else that improves their mindset. If your student speaks with their teacher, they may even be able to use headphones to listen to an uplifting song before they begin (or they might be able to do that in the hallway when they head to class, depending on their school's policies).
Additionally, in all of these situations, letting your student know perfection isn't necessary can go a long way. Sure, every parent wishes their student could get straight A's, but students can still get into a great college or have a meaningful career without getting perfect marks. Remind your teen of that fact and help them set realistic goals for improvement.
By seeking out the core issue behind your student's poor performance, you can work together to find viable solutions. By being solution-oriented, you come off as more supportive than judgmental.
How to Motivate a Teenager for College
Some students are genuinely excited about college right from the start, but not all of them feel that way. Heading to college marks a significant transition in your student's life, and that can be very intimidating. Plus, the pressure of trying to figure out what they want to do with the rest of their lives can be immense, especially for those who aren't already passionate about any particular career path.
Motivating your intelligent but unmotivated teen for college requires a different approach depending on the situation. That's what makes finding out the "why" behind their procrastination crucial.
Related articles:
Fear of Being on Their Own
In some cases, students are fearful about leaving home and striking out on their own. Even if they are generally independent, being genuinely self-reliant for the first time is scary, as it means taking on new responsibilities they have never had to manage.
If your student is nervous about taking this step, then talking with them can help. Find out what is causing them anxiety and determine potential solutions. For example, is there a college close to home that could make the transition easier? Can you build functional systems for keeping up with their new responsibilities?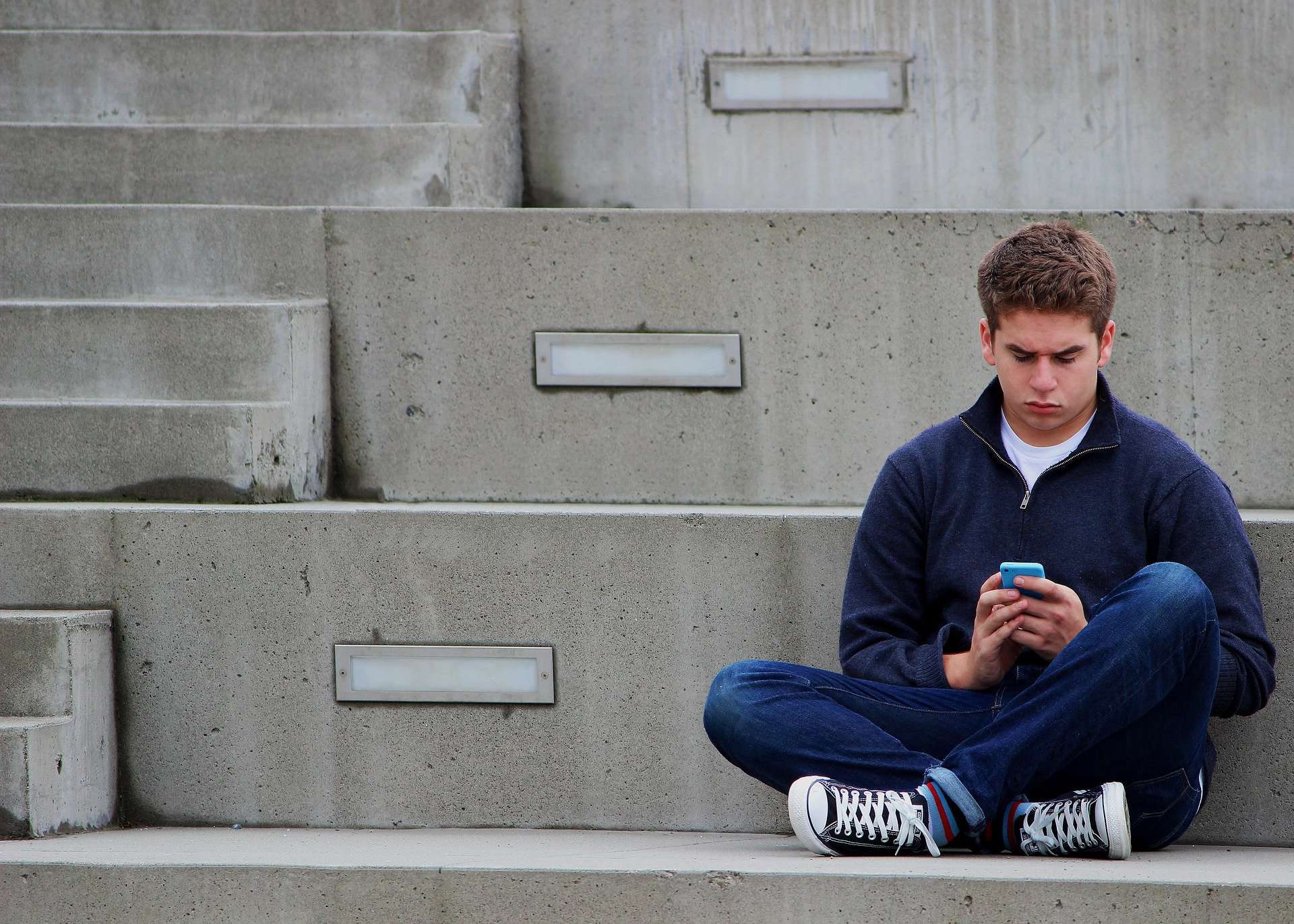 Anything from signing up for automatic bill pay to creating a budget to embracing written schedules and to-do lists can help if remaining organized is their primary concern. Likewise, creating a folder or filing system to track important information, both for class and for life, can give them tools for managing their lives.
Also, make sure your student knows you are there for them during the transition. Sometimes, just knowing you'll answer the phone when they call can make them feel more secure.
Anxiety Over Defining Their Future
Choosing a major that seemingly defines their entire professional life is intimidating. Not every teen knows what they want to do or where their interests lie, making it harder for them to commit to a path.
Sometimes, the best thing to do in this scenario is first to remind your student just because they pick a major today that doesn't mean they can't change later. Plenty of students switch majors after figuring out what they thought was a good choice for them doesn't actually align with their interests or passions.
You can supplement this point by recommending your student spends their first year in college in exploratory mode. Encourage them to look at courses in a variety of subjects and see what speaks to them. Since most students need a combination of core classes, electives, and courses that align with their major, exploration is possible. And, when done early, they can still graduate on time even if they make a change.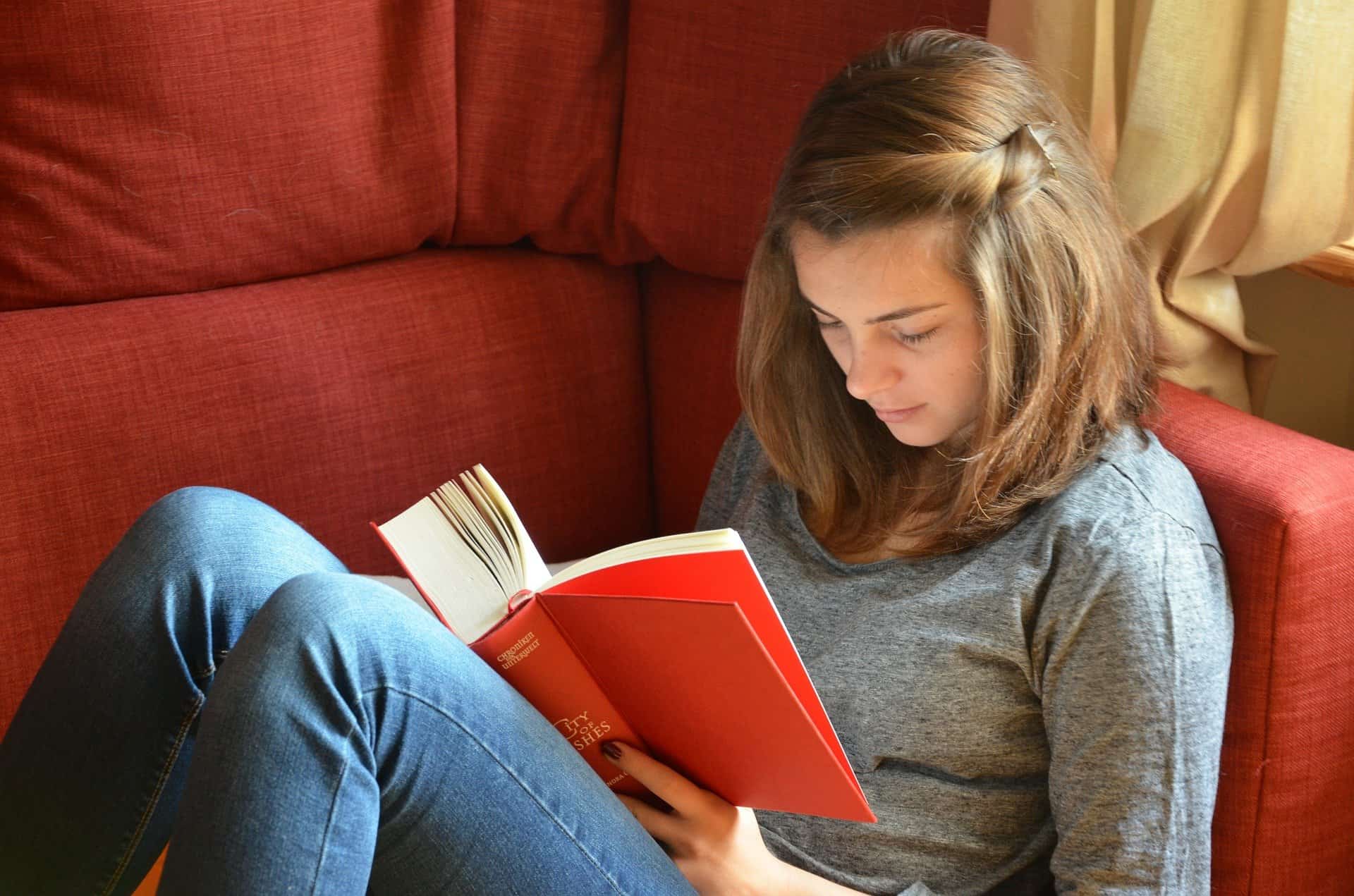 At times, choosing to go to college with an "undecided" major can also take the pressure off. While not every school allows this, many do. By being officially "undecided," your student effectively has permission to try new things and see what works. Then, they can choose a major once they have a better idea of their skills and interests.
Typically, if anxiety over defining their future is the main roadblock, reducing stress needs to be the main goal, so consider broaching the topic with your teen and strive to alleviate their concerns.
Not Realizing Time is Passing
It isn't uncommon for students to avoid college-oriented tasks because it feels like there is still plenty of time, even if the clock is ticking. This creates a lack of urgency, increasing the odds that they'll put off until tomorrow (or next week, or next month) what can be done today.
If your student doesn't realize they need to keep moving forward, adding a bit of stress can actually be the better approach. Remind them of upcoming deadlines and make sure they consider the consequences of waiting, like not getting into their top choice school or missing out on grant money.
The intention isn't to scare your student. Instead, it's about clarifying time is passing and, once a deadline is missed, you can't go back and fix it. Delays mean lost opportunities, so make sure your student understands what they are giving up by procrastinating.
No Interest in College
To put it simply, not every student is interested in going to college. What looks like procrastination is actually a reluctance to pursue a path that doesn't feel right; an attempt to avoid a future that doesn't align with their actual goals.
If your student is avoiding college searches and applications, have a discussion regarding why. If they say they don't want to further their education, avoid a strong reaction. Instead, dig deeper and see if maybe they have something else in mind for their future.
While going to college can be a great way to get a career started, it isn't the only option. Some teens dream of joining the military, becoming a cop, or learning to be a firefighter, all of which typically don't require anything more than a high school diploma. Similarly, if their goal is securing an apprenticeship and learning a trade, a college education might not be necessary.
Even if you dreamed of your student going to college, understand there are viable alternatives that still lead to solid careers. If that is what piques your student's interest, don't dismiss it. Instead, explore it together and see what needs to happen for that to become a reality.
How to Motivate High School Students to Apply for Scholarships
Scholarships are amazing. With some diligence, nearly any college can become affordable if your student is awarded enough scholarship money.
However, even knowing scholarships are essentially free cash for school, not every student is excited about applying. After all, it takes time and energy, and many of them require essays that showcase why your student is deserving.
If your student is also dealing with other responsibilities, like homework, chores, and a part-time job, squeezing in scholarship applications isn't very appealing. This may lead your teen to procrastinate and can cost them opportunities.
First, you need to determine whether stress or a lack of urgency is responsible for their procrastination. If it's the former, then finding ways to lighten their load may help. Additionally, being supportive during their search, helping them find opportunities, and working to boost their confidence (especially if they are worried about not being good enough) should be your priorities.
If it's the latter, then reminding them of upcoming scholarship deadlines could help. Similarly, being honest about what is affordable and how scholarships can make going to their top choice school possible might be beneficial. Outlining the dangers of student loan debt is also important, as many students aren't fully aware of how burdensome they can be and how they impact their financial future.
Additional Actions You Can Take to Get the Ball Rolling
While having conversations with your student and working with them to find solutions can go a long way, sometimes your best approach is to lead by example.
If you are trying to figure out how to motivate your teenager, here are some actions you can take.
Set a Consistent Schedule
Whether it's doing homework, studying, completing college apps, or filling out scholarship applications, blocking out time where your student can focus without risk of interruption is ideal. Schedule specific hours each day (for homework or studying) or week (for college and scholarship applications) that function as a formal "meeting time." Then, make sure your student is concentrating on their work and isn't bothered during those periods.
If you are assisting your student, then make sure you maintain that schedule too. Treat each time as if it is the most critical meeting in your life, ensuring you live up to any expectations you set.
Stop Procrastination Together
Let's face it; everyone procrastinates sometimes. Maybe you aren't diligent about reviewing your budget, tackling certain kinds of housework, or something else you know you should do but do your best to avoid.
Whatever it is, make a pact with your student to tackle your procrastinator ways as they take on theirs. Sit together while you balance your budget (or handle whatever task you need to manage), and they apply to scholarships. Make it feel like a team effort, even if you aren't working on the same things. This shows you are holding yourself to the same standard, which can be incredibly impactful.
By using the tips above, you can motivate your teen, allowing them to reach greater levels of success. Just make sure you always discover the core reason for their procrastination before you select an approach, as that increases the odds that your actions will make a positive difference.
If you want to learn more about how your child can avoid student loan debt by winning scholarships, including how to find legitimate scholarships, attend our free webinar. To see when the next training session is available, head to https://thescholarshipsystem.com/freewebinar.