Updated on April 15th, 2023
Scholarship funds allow students to get extra money to cover the costs of their higher education. Many companies and nonprofits have successful scholarship programs, and even more, want to join them by creating their own. Regretfully, figuring out how to start a scholarship fund isn't always intuitive for organizations.
Fortunately, the process of launching an educational scholarship fund isn't as challenging as you might expect, particularly if you know how to approach it. If you want to help deserving students pursue their education, here's a look at some frequently asked questions and insights into how to start a scholarship fund.


Do you want to help college students avoid student loan debt? If so, scholarships could be the answer. If your student wants to learn about scholarship opportunities, sign up for our free college scholarship webinar! Take a quick trip over to http://thescholarshipsystem.com/freewebinar to reserve a spot today.
FAQs for Organizations About Starting a Scholarship Fund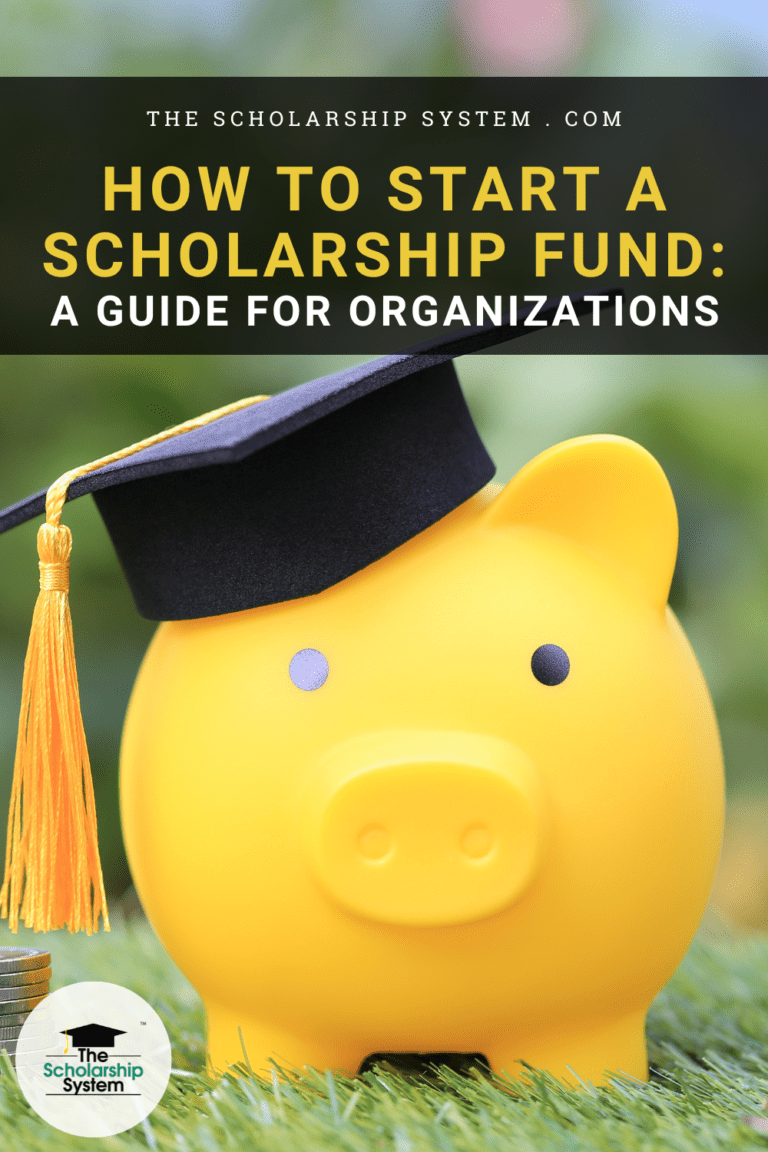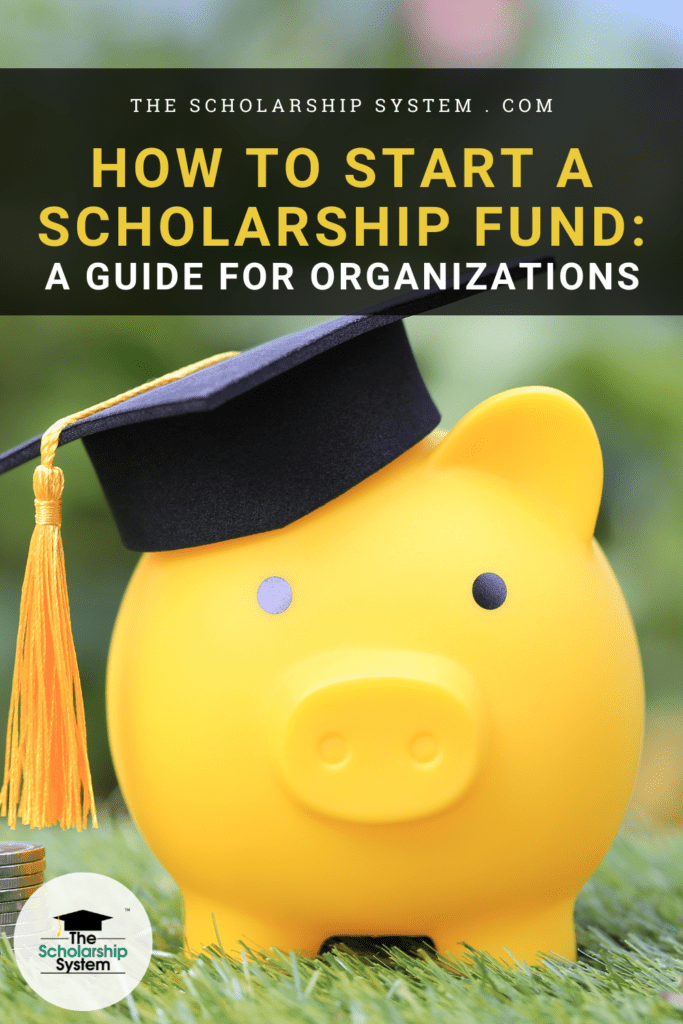 What Is a Scholarship Fund?
Scholarship funds are a type of charitable grant designed to support a student's educational goals. The money is used to cover direct educational costs such as tuition, books, and fees.
Typically, scholarships are awarded on an annual basis, with new recipients selected every year. However, some support students for several years, offering renewable scholarships or a specific amount of money annually or every academic period without the student having to reapply.
What Are the Advantages of Starting a Scholarship Program?
Scholarships are an excellent way to support your community. Through your scholarship donations and awards, you can make college more affordable for deserving students.
With a scholarship, you can also encourage students who are studying majors that support your company's ongoing needs. Additionally, you can boost your organization's reputation with prospective employees and customers, as well as increase your visibility.
In some cases, there are also financial advantages to launching a scholarship program. Usually, the clearest is a potential tax deduction. However, your improved brand may also drive up business or boost recruitment and retention, and those are financially beneficial, as well.
Is a Scholarship Fund Tax Deductible?
A scholarship fund is potentially tax deductible, allowing organizations to write the amount off as a business expense. However, whether that's an option depends on meeting specific conditions.
Your scholarship program – whether you handle it internally or through scholarship management services providers – is typically deductible if you set it up as a grant program. You'll need to align it with the IRS requirements for individual grants and the selection and awarding process must adhere to IRS rules.
It's important to note that educational funds provided to employees as a benefit usually aren't eligible under IRS guidelines. In those cases, they're functionally viewed as a form of compensation, making the scholarship ineligible for a tax deduction.
Additionally, steps are required to avoid preferential treatment beyond the initial qualification stage. Further, requiring explicit approval from the IRS is a must.
When in doubt, it's typically best for companies and nonprofits to consult with a tax attorney or specialist while creating the functional elements of the program. By doing so, it's possible to receive guidance to ensure IRS requirements are met.
Can a Nonprofit Organization Start a Scholarship Fund?
Nonprofits can launch scholarship programs as part of their operation. Generally, the process is the same for tax-exempt organizations as it is for for-profit companies. Just make sure your nonprofit scholarship program will align with IRS guidelines and any requirements for nonprofit charitable giving and general operation.
Should For-Profit Companies Start a Nonprofit for Its Scholarships?
Companies may start a community foundation or similar nonprofit for a variety of reasons. In regard to offering scholarships, having a nonprofit may simplify things when you need to raise funds. As a result, creating tax-exempt organizations for this purpose is popular.
However, whether this is appropriate varies. If the scholarship is only available to employees, going this route isn't typically an option. Doing so means your company is potentially "self-dealing," and that can cause you to lose tax-exempt status or get hit with specific excise taxes. As a result, if supporting your employees is the goal, keep the scholarship in-house.
Otherwise, you can try forming a nonprofit to manage your scholarship program. The process is potentially lengthy, and you'll need to meet IRS requirements. Since that's the case, it's best to work with a nonprofit and tax law attorney if you're going this route.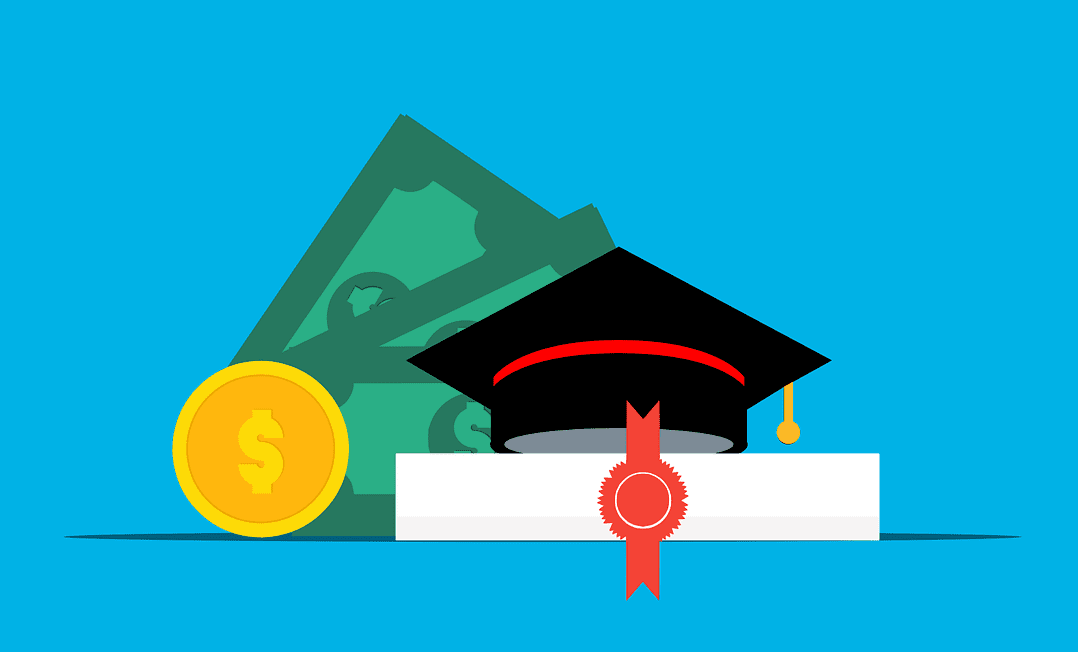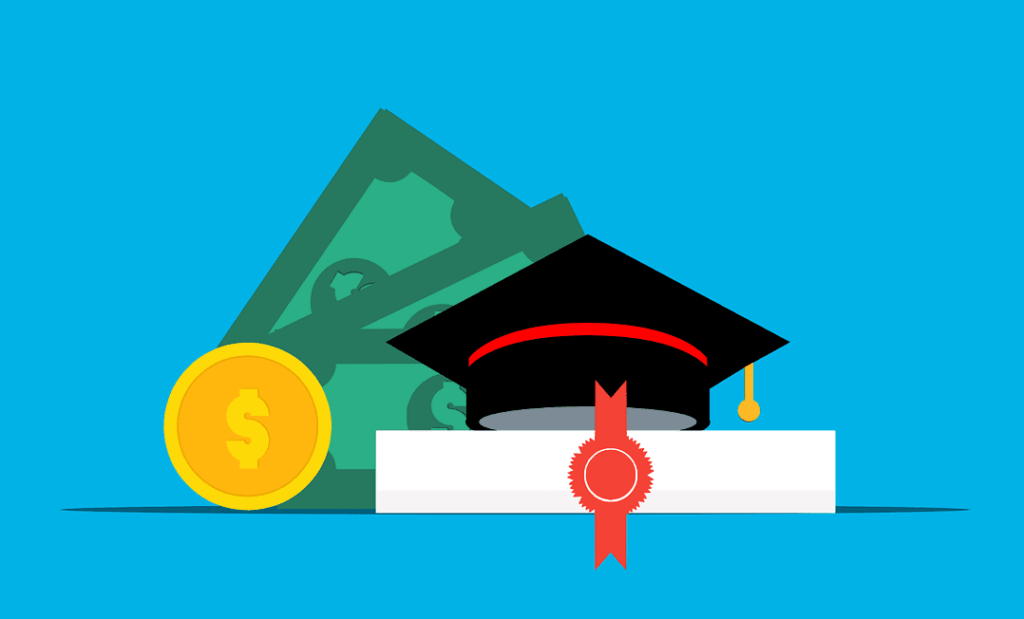 How to Start a Scholarship Fund
Starting an educational or memorial scholarship fund is reasonably straightforward, but there are many steps involved. Here's an overview of how to start a scholarship fund.
Set a Budget
Before you worry about the nuances of setting up a scholarship fund for deserving high school students, you need to set a budget. While many organizations assume that having a sizeable budget is necessary, even smaller amounts are an option. Typically, if you can support at least a $500 scholarship, you're in good shape.
It's important to note that your initial investment is potentially higher if you're running a for-profit company and want to create a nonprofit to manage the scholarship program. In that case, you have costs associated with establishing this new entity, and those can total in the thousands of dollars.
As you work on your budget, remember to factor in any tax benefits. In some cases, any tax deductions can offset the cost of offering the scholarship and then some.
Define Your Target Student
Knowing the type of student you want to help is essential if you're creating a new scholarship program or curating a set of awards that will address different needs. There are several ways to approach this. You can consider if you want to assist students studying a particular major, who are from underrepresented backgrounds, who have experienced a specific kind of hardship, who have a demonstrated financial need, and more.
Ideally, you want to select a target student that resonates with you and makes sense based on your organization. By doing so, the scholarship program becomes more meaningful. Plus, it makes handling the next step far easier.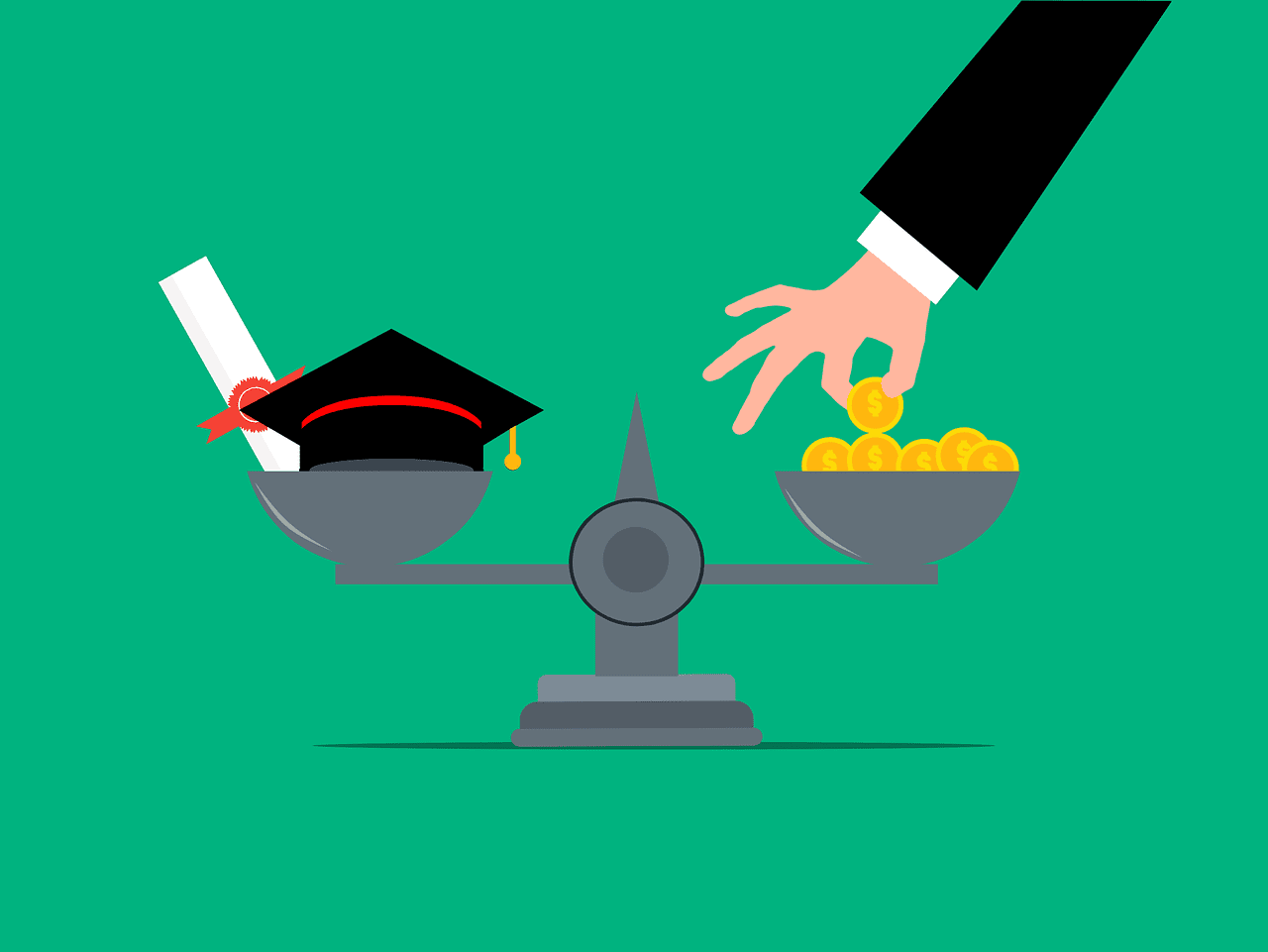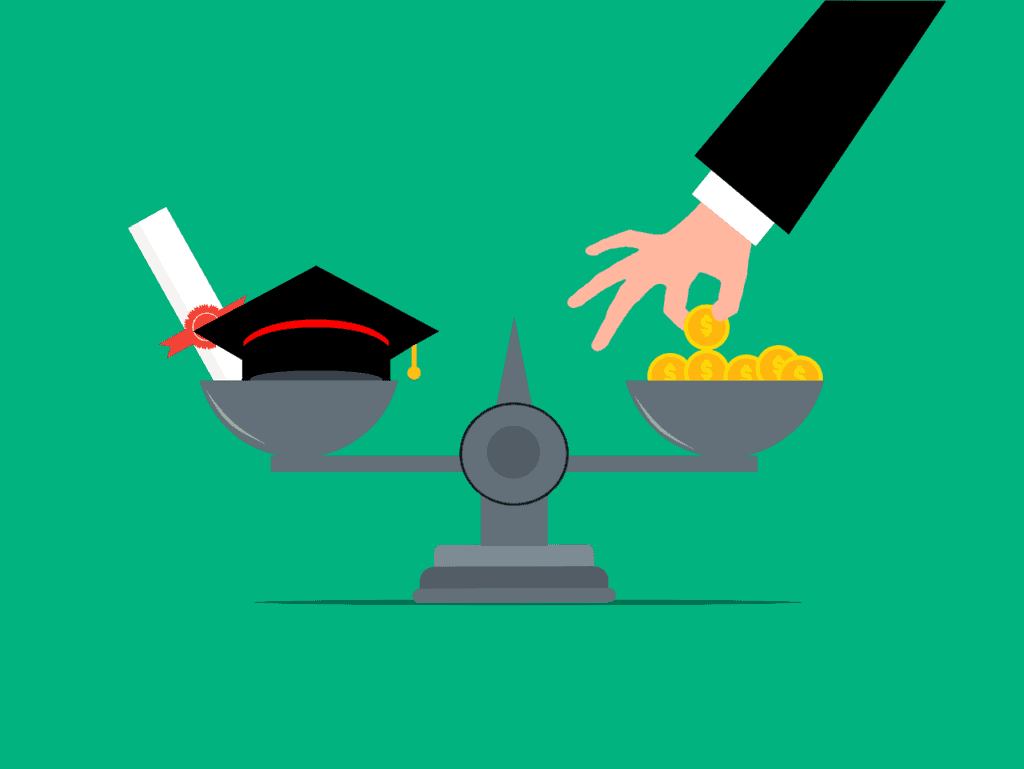 Select Eligibility Criteria
Once you know the type of student you want to support, it's time to design the eligibility requirements and criteria. By doing so, you'll have an easier time determining what needs to end up in the application, ensuring you can appropriately screen applicants and identify the scholarship recipients.
In many cases, eligibility criteria fall into specific categories. First, you have educational or academic requirements, such as being a particular grade level or meeting or exceeding a minimum GPA. This can also include major-related points, such as the major they're pursuing.
Next, there are demographic criteria, typically including race, ethnicity, gender, location, and similar details. Being a first-generation college student also falls in this group, as well as having specific familial ties, such as being the child of an immigrant.
Certain job-related requirements may also exist. These can apply to students or their immediate family members. For example, some scholarships are only open to military members and their families.
Finally, you need to outline other submission criteria. That may include needing to submit an application, essays, photographs, videos, letters of reference, transcripts, or other items before a student is considered.
Design Assessment Mechanisms
After determining the eligibility criteria, you can design the application and outline other submission requirements. Once you have that, it's time to determine the process for assessing candidates.
Typically, awarding every qualifying applicant a scholarship isn't possible. As a result, you'll need to know how the scholarship committee reviewing the applications will determine which students are most deserving of the funds.
Precisely how this works out varies depending on the nature of your scholarship and the points you want to prioritize. However, developing an unbiased scoring system and using a panel approach is a solid choice. With that strategy, the group ultimately identifies top candidates as they review the applications. Then, they can simply choose those with the highest scores or take a closer look at a specific number of top-scoring candidates, debating their applications until a scholarship recipient is chosen.
Start Tackling the Paperwork
After handling the steps above, it's time to prepare for the formal formation process. Along with clear documentation about the criteria and assessment process, you'll need to address any legal requirements to secure tax deductions or form a nonprofit.
At this stage, you may want to determine if working with a scholarship management organization or service provider is a better choice. For some smaller businesses, that makes offering an award more manageable. However, larger organizations may not need that step.
The process of officially forming the needed entities is lengthy and complex. As a result, it's wise to speak with nonprofit and tax attorneys or specialists for guidance.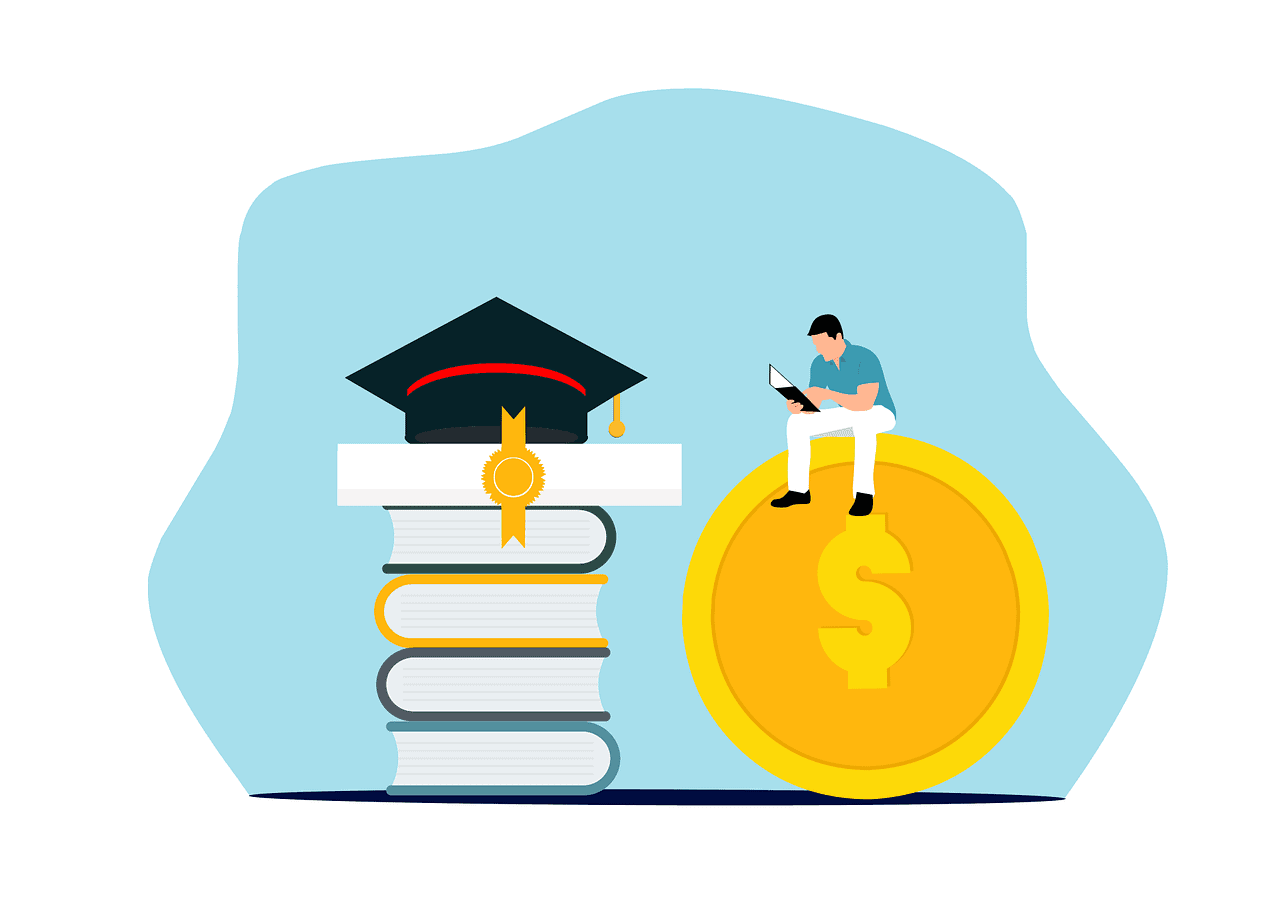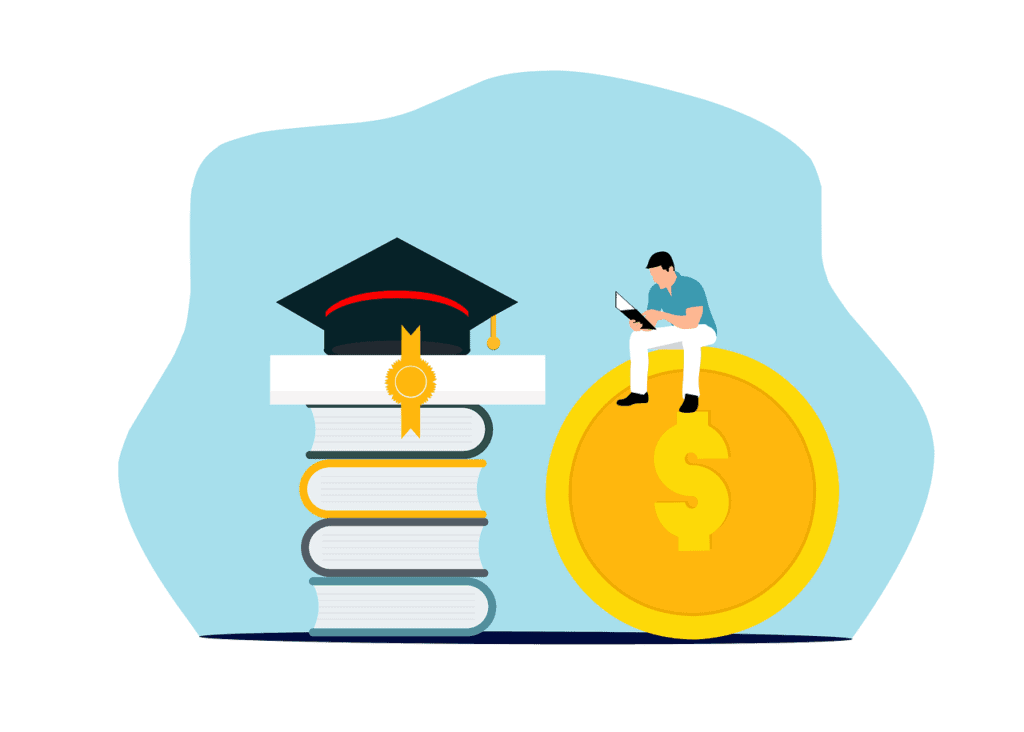 Figure Out the Timing
Once your scholarship proposal is formed, you want to consider the timing. Usually, you want to leave the scholarship open for applications for a minimum of three months, though giving students six months to apply isn't a bad idea in many cases. Just make sure you have time to review the applications, select a winner, and issue the award before the start of the academic period your scholarship supports.
Advertise the Scholarship
After the timing is established, you'll want to advertise your scholarship. In many cases, promoting it on social media is a simple, low-cost way to begin. You can also create a scholarship section on your website.
Next, consider connecting with schools and nonprofit organizations that focus on education. You can also reach out to professional organizations that cover career paths your scholarship targets or nonprofits that support the segment of the community your scholarship is designed to help. Again, these are all low-cost options for spreading the word.
Choose Scholarship Recipients
After your scholarship deadline passes, you'll want to review any scholarship applications that you receive. Generally, it's best to use a multi-phased approach.
Begin by checking applications for completeness. If any submissions are missing the required elements, eliminate them from contention. Next, check the remaining ones against the eligibility criteria, removing applications from those you're considering if they don't.
After that, the remaining ones need a more thorough check. Have the review committee follow the scoring rubric as they assess the applications. Make sure every submission is looked at by several members, reducing the impact of unconscious bias.
Once that's complete, you can determine whether the top applicants need looking over again or if you want to award those with the highest scores the scholarships. Either approach is viable, so choose the one that makes the most sense.
Announce Winners and Deliver the Funds
When you're done choosing the scholarship recipients, contact them to let them know they've won. Additionally, request any pertinent paperwork from them that you might need.
After completing that step, you can formally announce the winners. At this point, you can also start coordinating the delivery of the funds, either to the student directly or to their school.
Finally, start preparing for the next year's scholarships. That way, you have plenty of time to raise funds, adjust applications, create new awards, or do anything else you'd like to handle.
Do you want to help college students avoid student loan debt? If so, scholarships could be the answer. If your student wants to learn about scholarship opportunities, sign up for our free college scholarship webinar! Take a quick trip over to http://thescholarshipsystem.com/freewebinar to reserve a spot today.