Updated on September 20th, 2023
Figuring out how to write a professional email can feel like a challenge for many students. These communications have their own set of rules (including many that are largely unspoken), so it can be a bit confusing. Luckily, by learning about proper professional email writing etiquette, it gets much easier.
Here's a look at how to write a professional email, ensuring your student is ready to handle these communications in the best way possible.
If you and your student want to learn more about where to find scholarships and how to handle the scholarship process, sign up for our free college scholarship webinar! Go to https://thescholarshipsystem.com/freewebinar to secure your spot today.

General Rules for Professional Emails
Students should follow certain best practices when writing professional emails in nearly all instances. These standards ensure the writer uses proper etiquette, increasing the odds they will be taken seriously.
Here are some general rules for how to write a professional email:
Create a professional email address that uses your first and last name or your initials
Don't use shorthand such as "idk," "2" instead of "to," "B" for "be," etc. Use full sentences with proper spelling and grammar
Never use emojis when crafting a professional email
Don't write in all caps (including to emphasize a word) unless your student is writing an acronym, course number, or something where the use of caps is expected
If your message is longer, break it up into separate paragraphs to make it easier to read
Avoid language that is overly familiar if you are not close with the recipient. When it doubt, opt for a more formal approach
Those guidelines and tips apply to nearly every situation where a student might be writing a professional-style email. It's best to keep them in mind at all times, ensuring basic proper etiquette is always followed.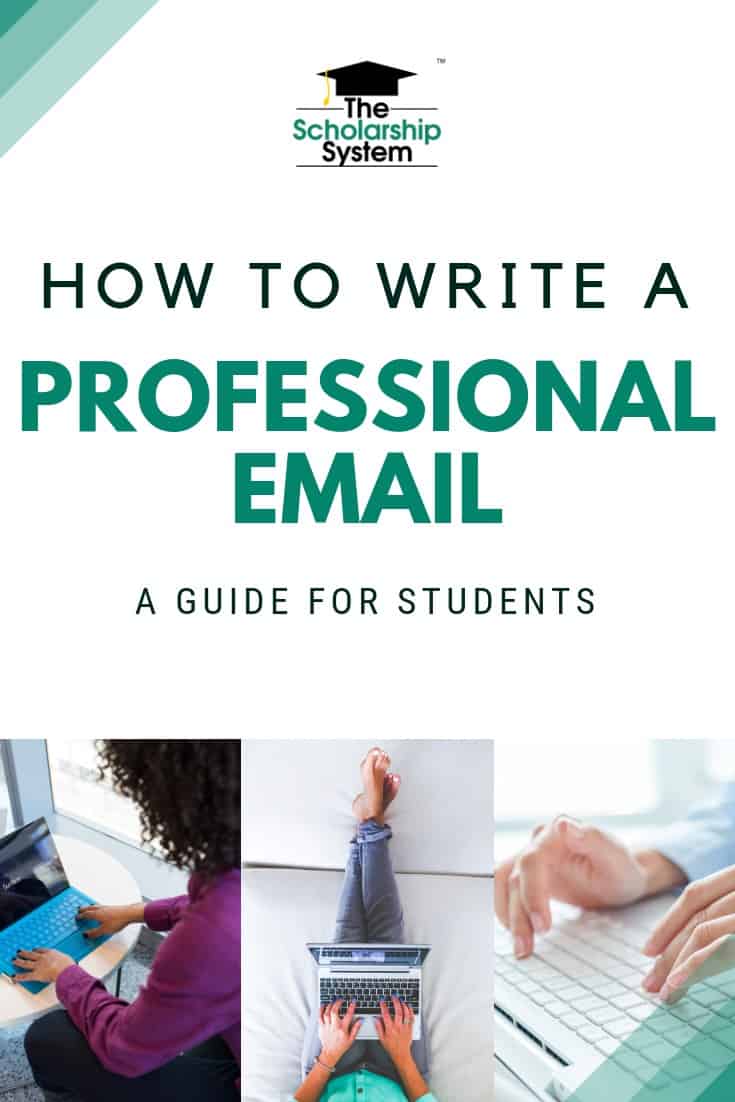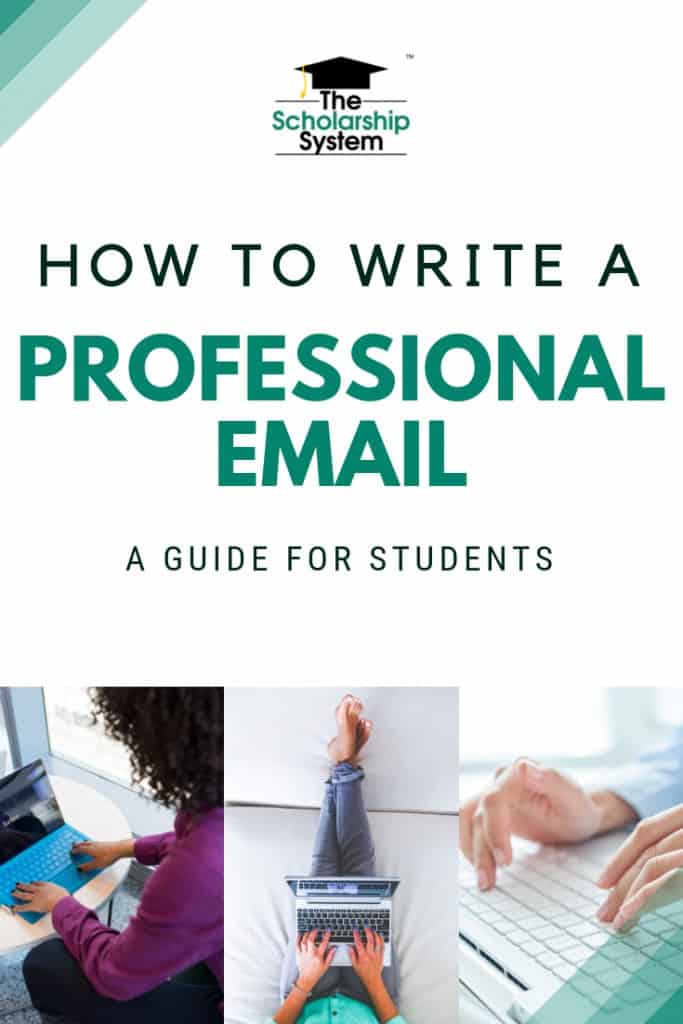 How to Write a Professional Email
Professional emails feel a bit awkward at first. In comparison to messages a student may send to friends or family, the emails can feel sterile, rigid, mechanical, and even bland. But it's critical for students to understand that professional emails are formal communications, and need to be treated as such.
Here's an in-depth look at the steps students need to follow when creating professional emails.
Use a Clear and Concise Subject Line
The subject line tells the reader why they should open the email. If your student doesn't add a subject line, some email systems will assume the message is spam and will route it away from the inbox. Additionally, if the subject line is ambiguous or too generic – such as simply saying "hello" or "hey" – it might not get quick attention.
Students should use the subject line to summarize the purpose of the email. For example, if a student is requesting a recommendation from a teacher, "Recommendation Request" could be a suitable subject line.
Professional Email Format
Professional emails tend to have a basic structure. Usually, this includes:
A formal greeting
An introductory paragraph that explains why the student is writing
Any supporting information in additional paragraphs
A brief summary or reiteration of the main point
A formal closing
In some cases, a single paragraph is enough to convey the point. In this case, the etiquette for how to write a professional email is not to add unnecessary bulk to the message. Essentially, the supporting paragraphs and summary paragraph can be skipped if everything is suitably conveyed in the introductory paragraph.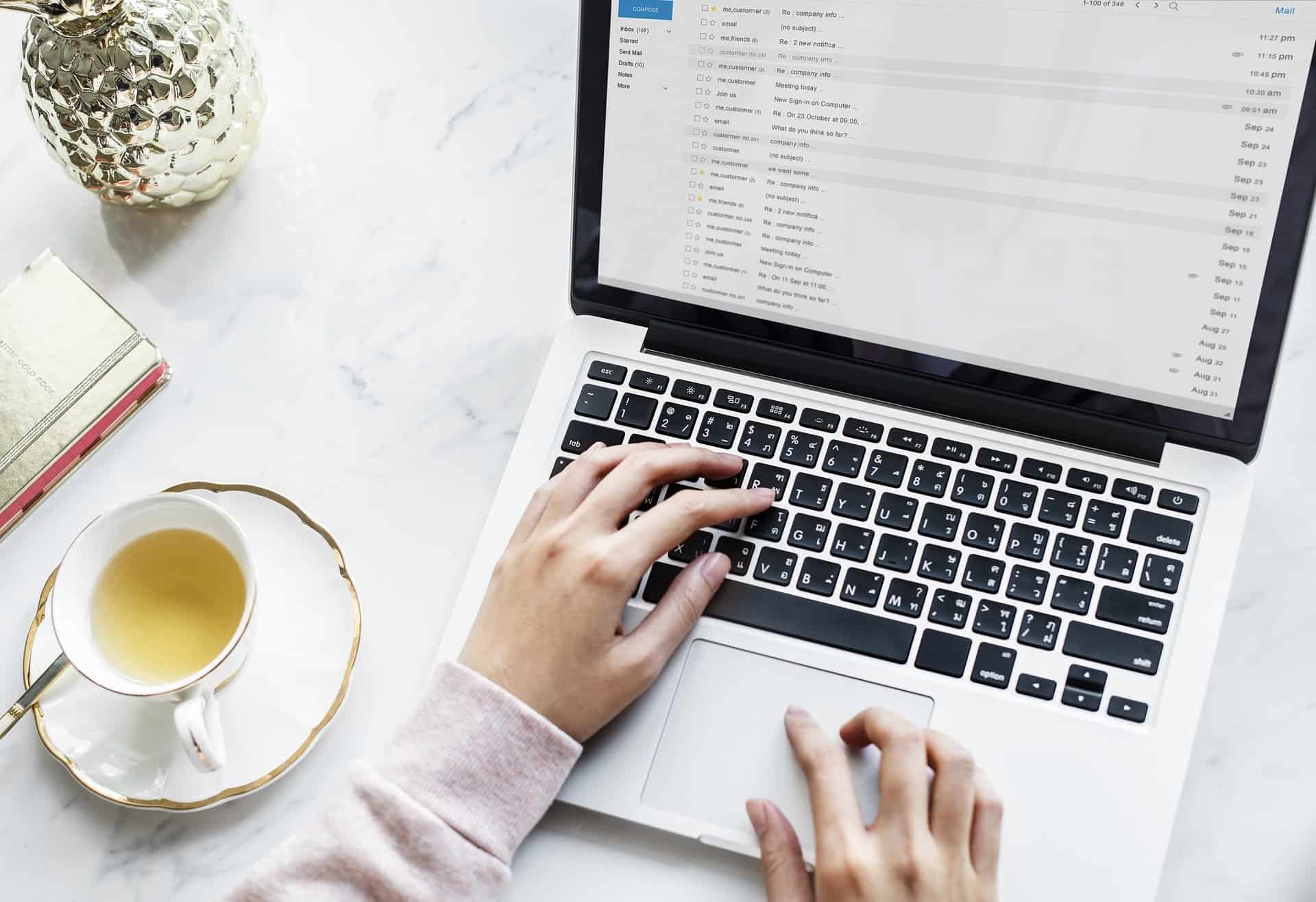 How to Start a Professional Email
All professional emails need to start with a formal greeting. While "Dear Mr Doe" can be a reasonable starting point, it can feel a bit stiff. Instead, your student could use "Good morning," "Good afternoon," or "Good evening," depending on the time when they write. It conveys a proper, professional tone but feels a bit warmer than "Dear."
Then, your student should address the recipient by their proper title (Dr., Mr., Ms., etc.) and either the recipient's last name or their first AND last name. For example, "Good evening Dr. Doe" or "Good evening Dr. Jane Doe," are two examples of both suitable approaches.
Even if a student has been told to address a person by only their first name in person, it is best to use a more formal approach when learning how to write a professional email. That way, your student is erring on the side of caution, ensuring they aren't being too familiar.
How to Craft the Body of a Professional Email
After the greeting, your student will write the bulk of the email's content. First, they need to create an introductory paragraph that clarifies why they are writing. This ensures the recipient understands the purpose of the message immediately and doesn't have to dig through it to figure out the point of the email.
Next, your student can add supporting paragraphs if they are required. Each paragraph should focus on a single point, and should only be included if it is important to the conversation.
The professional tone of an email tends to be concise and to the point. Now isn't the time for rambling or extraneous details.
Finally, if supporting paragraphs were used, your student needs to summarize the main point in the closing paragraph. For example, if they made a request (such as asking for a recommendation or an extension), they need to reiterate that in the closing paragraph. This completes the information circle, ensuring that the main purpose of the email is clarified again.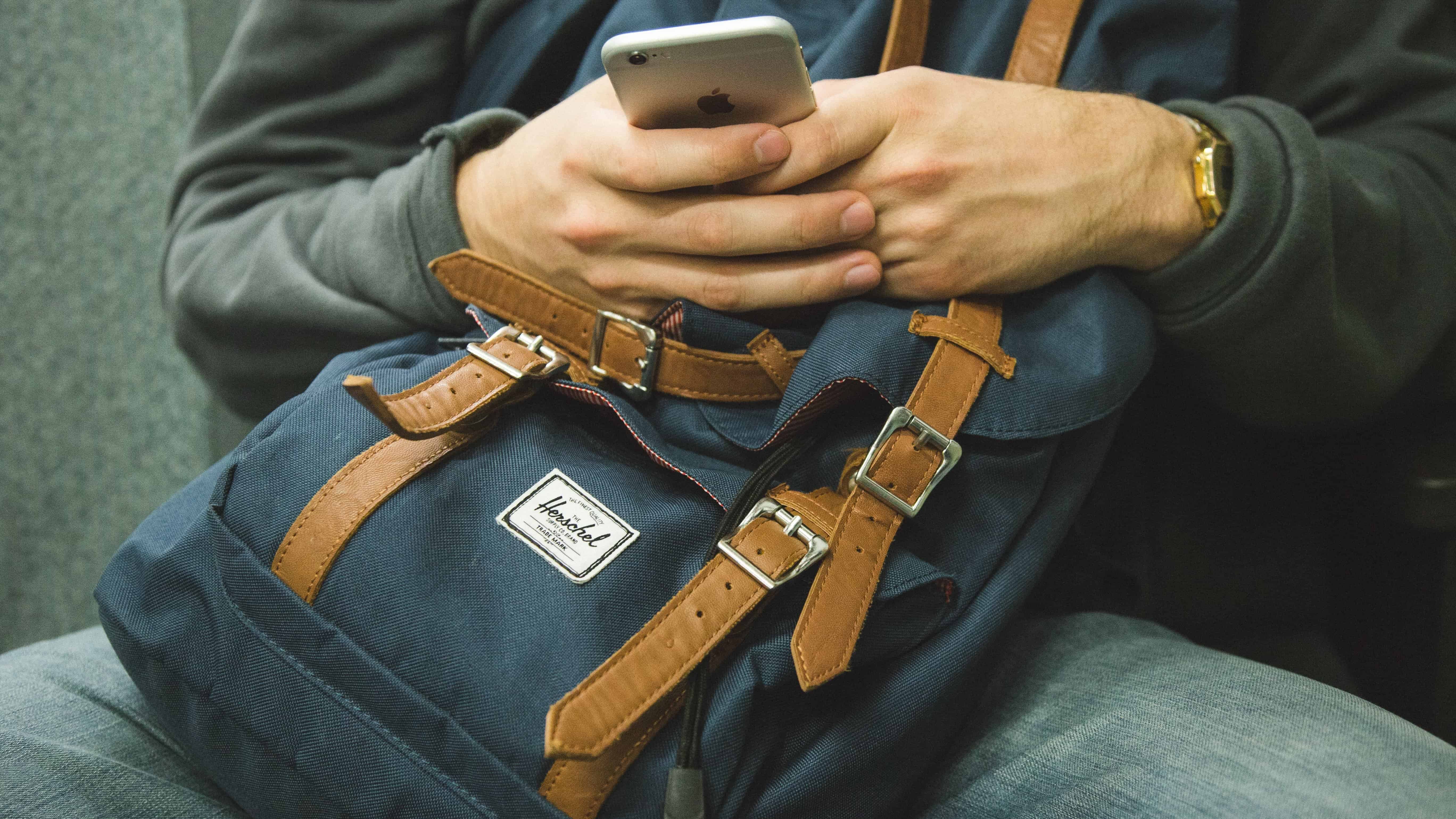 Ending a Professional Email
When your student is wrapping up a professional email, they need to use an appropriate closing. When in doubt, "Thank you" is a great option. It stands as a sign of appreciation, making it particularly ideal if your student made a request in their formal email itself. However, they can also use "Best", "Best Regards", or "Sincerely" in most situations.
When it comes to how to sign off on a professional email, your student should use not only the name they go by but also their last name. They shouldn't assume that the recipient knows who they are based on their first name (or middle name, if they use it instead) alone. Even if their email address includes their last name, include it in the signature line as well, just for the sake of clarity.
Additionally, make sure your student adds their contact information after their full name. Usually, this can simply be their email address, though listing a phone number isn't a bad idea. It's also good practice to re-read your email for proper spelling and grammar.
Beyond that, your student shouldn't have anything else in their email signature. This includes auto-populated options (like "Sent from my iPhone") or any quotes or sayings your student may have written in, as they might not be appropriate under the circumstances.
How to Write an Email to a Professor
When writing an email to a professor, the student needs to add a few details. Most professors teach dozens, if not hundreds, of students a year across several classes. It isn't reasonable to expect the professor to know who a student is or which course they are taking by the student's name alone.
As a result, adding a few extra pieces of information to the subject line and email opening can help. For example, make sure the subject line contains the class name and assigned course number first, then the quick summary. For example, "Intro to Biology (BIO101) – Assignment Extension Request," ensures the professor understands who the student is in greater detail right from the beginning.
Repeating the course information at the top of the email and after the student's name in the signature area further clarifies this point.
When addressing the professor, always use the proper title and last name. If the professor has a Ph.D., then use Dr. Otherwise, Prof., Mr., Ms., or Mrs. are suitable alternatives.
Keep the body of the email short. Professors may get hundreds of emails a day, so your student needs to get to the point quickly.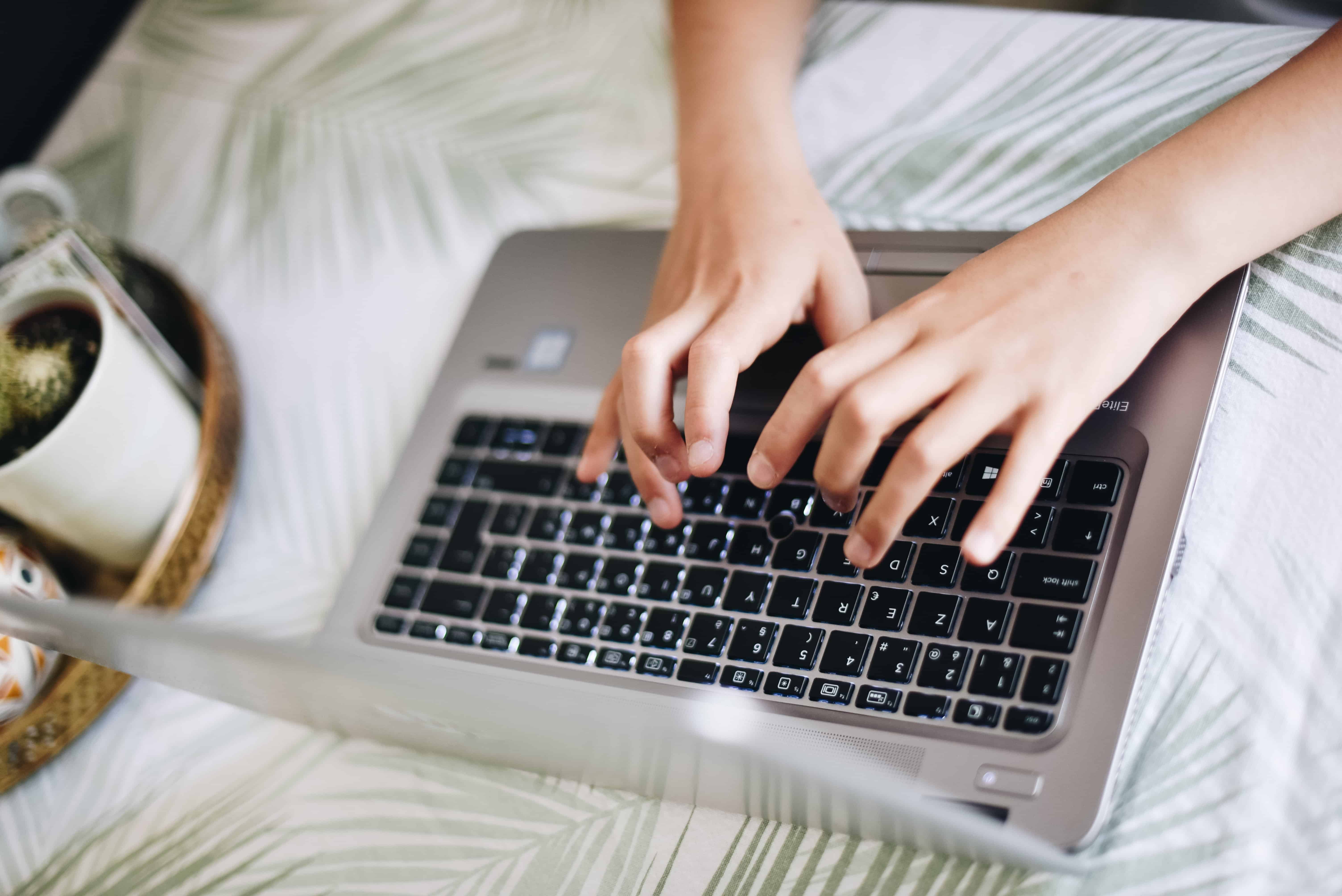 How to Write an Email for a Job
If your student is writing an email for a job, they should include information about the position in the subject line. For example, "Graphic Design Internship Application" lets the recipient know exactly what to expect from the email.
Usually, if your student is trying to get a job or land a paid internship, the content of the email should be very similar to a cover letter. After the greeting, your student needs to:
Express their interest in the role in the first paragraph
Showcase relevant skills, experience, and accomplishments that provide the employer with value in the body paragraph(s)
Reaffirm their interest and their excitement about learning more in the closing
An appropriate signature line with contact information
Additionally, if they were told to submit a resume (either one for a job or a scholarship resume) via email, it should be as an attachment. Most resumes will lose their formatting if they are pasted into an email, particularly if the recipient uses a different email system than the sender.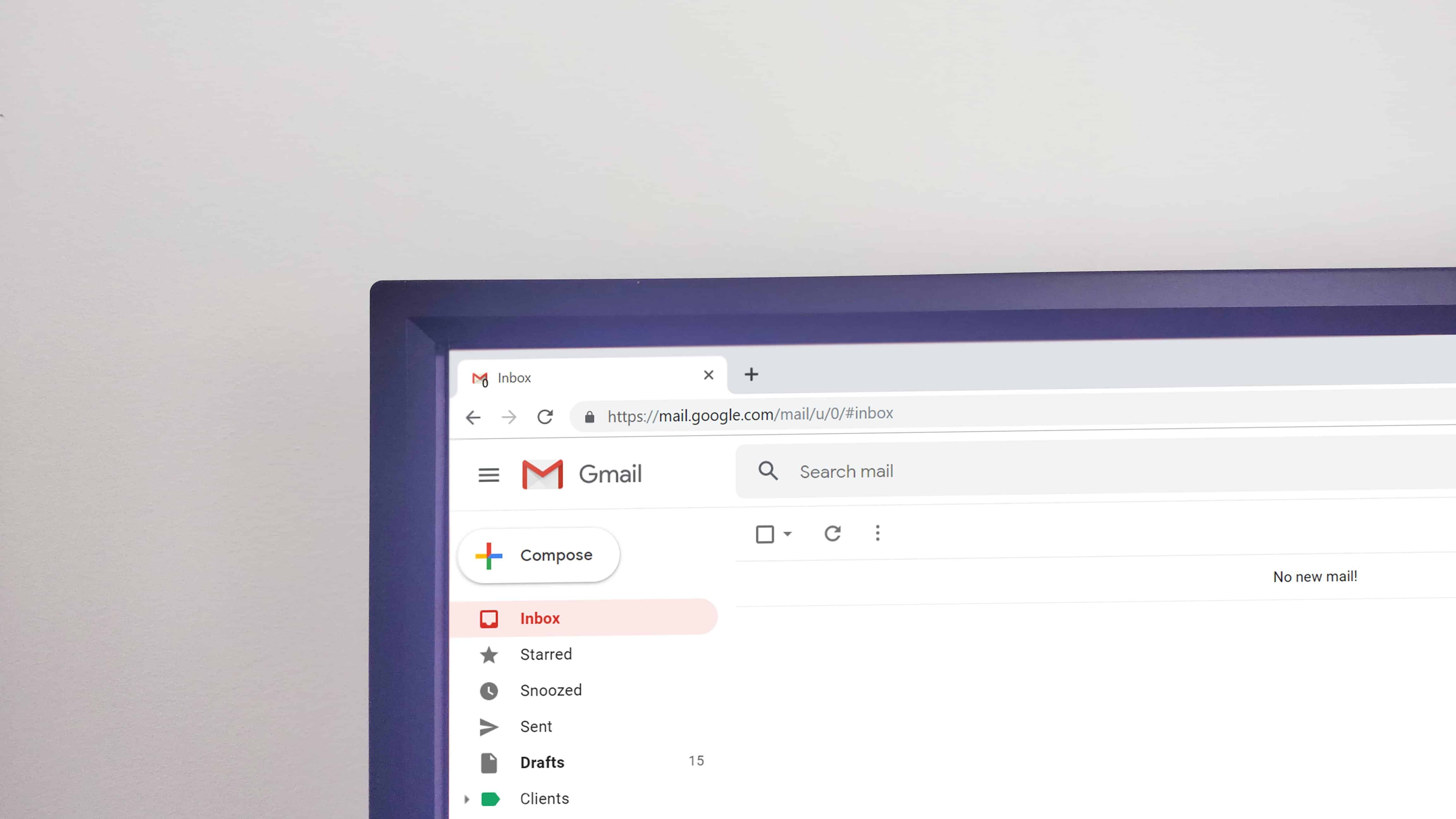 Final Thoughts on How to Write a Professional Email
It's crucial for students to remember that emails are often forever. Most schools and businesses keep records of the messages for years, if not decades. As a result, it is critical that the email writer remain polite at all times.
Additionally, while many communication platforms focus on near-instantaneous communication, email doesn't always offer instant gratification. Professors, recruiters, hiring managers, and similar professionals might get a slew of emails every day, so it is important that students be realistic about turnaround times.
Finally, as your student spends more time sending emails, they need to be courteous and check theirs regularly as well. That way, they are replying in a reasonable amount of time and are ensuring that any critical information being sent to them is reviewed in a timely manner.
If you and your student want to learn more about where to find scholarships and how to handle the scholarship process, sign up for our free college scholarship webinar! Go to https://thescholarshipsystem.com/freewebinar to secure your spot today.