Updated on April 27th, 2023
Scholarships are a preferred way to pay for college; they provide free money that students don't have to pay back after college or graduate school (as long as they adhere to the rules). But so many students find application processes cumbersome, especially essays, leaving many wondering, "Is there such a thing as no essay scholarships?" I can relate. When I started the scholarship process, I was looking for these myself!

If your student is trying to avoid debt, scholarships are a great option. They can cover a range of college costs and don't have to be paid back. If you and your student want to learn about scholarships, sign up for our free college scholarship webinar! Take a quick trip over to http://thescholarshipsystem.com/freewebinar to reserve a spot today.
The truth is if you search for "no essay scholarships," you will find some more scholarships and awards advertised as such. But, many no essay scholarships aren't really what they seem to be on the surface.
Here's what you need to know and what to do when you come across scholarships that do not require an essay.
What Are No Essay Scholarships?
When it comes down to it, most no essay scholarships are actually more like sweepstakes than scholarships.
Students have to provide personal information in exchange for getting a chance to win the money. But, the recipient is selected at a random drawing, and your student could be in for a rude awakening when it comes to how their information is used.
In some cases, to fund no essay scholarships, the company providing the scholarship money will use your child's information for marketing purposes, and may even sell it to other businesses or schools so they can do the same. This helps the awarding organization to profit off of the scholarship, often allowing them to earn more than the amount of funds awarded to the winner.
This practice is common in sweepstakes or contests run by retailers and manufacturers, but not necessarily in traditional scholarships. Sometimes, there are "opt-in" or "opt-out" options, but that may be buried in fine print or not easily noticed.
Related Video:
Believe it or not, my email used for sweepstake scholarships now has over 20,000 unread emails – mostly from these scholarship sites! I ended up creating an entirely new email address because any efforts to unsubscribe proved ineffective.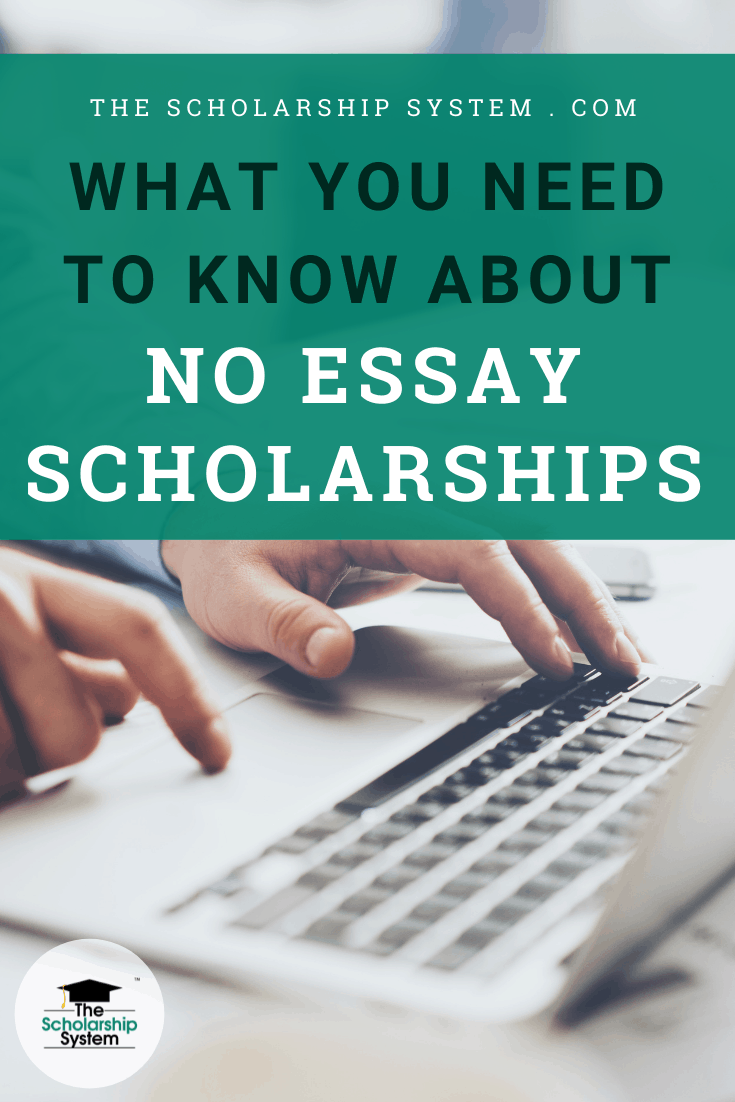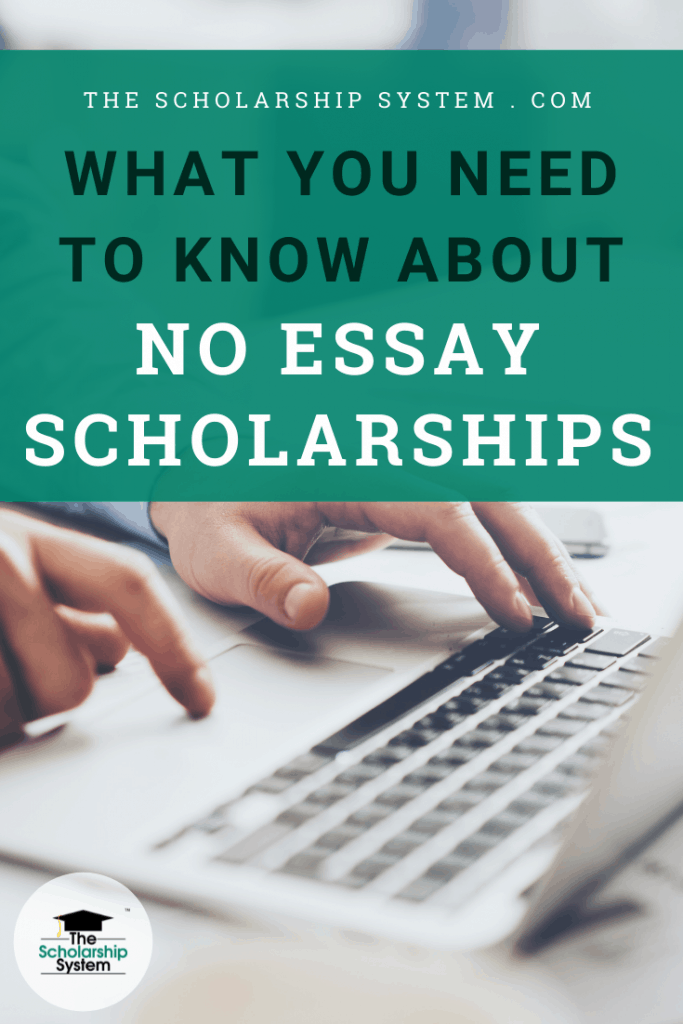 Odds of Winning Easy Scholarships
Your child or graduate student's odds of winning can be incredibly slim, depending on the number of people who apply for the particular no essay required scholarship sweepstakes. And the number of people who apply can be quite large, as few other requirements are customarily included, which could limit the number of applications.
For example, no essay scholarships likely won't require a minimum GPA, that your student is pursuing a degree in a particular field, or that they belong to a specific demographic (beyond being a current or incoming college student). According to the National Center for Education Statistics, over 16 million people were enrolled in college in 2019 (the latest statistics available through the agency), meaning your child has a substantially better chance of being struck by lightning than their chances of winning one of these sweepstakes if everyone who is eligible applies.
Are Any No Essay Scholarships Safe?
Now, it is true that these sweepstakes may be offered by reputable companies, but calling them no essay scholarships really feels like a misnomer. Additionally, scams are more likely to masquerade as no essay scholarships than those that require an essay, which means your child could be putting themselves at risk, depending on where they apply.
Generally, if certain easy scholarships sound too good to be true, they probably are and are best avoided.
For more information about spotting scams that target college students for financial aid, including no-essay scholarships that might not be legitimate, check out these articles:
Even if some of the no-essay scholarships are legitimate, they usually aren't worth the effort. Aside from the potentially horrible odds of winning top no essay scholarships, your child may be opening themselves up to a deluge of marketing attempts as well as the spread of their personal information as it is repeatedly bought and sold by other businesses.
While the idea of an easy scholarship application is enticing, the risks are often too great and the resulting headaches if they can't opt-out of having their information sold can follow them for years.
Learn from my mistakes. Skip the sweepstake "no essay" scholarships unless there is a different requirement that makes up for the essay (I'll give you a few of those in just a minute). If you would like to learn more about how to avoid these no-essay scholarships, sign up for my free college scholarship webinar It's a great way to learn about the process and how to identify legitimate scholarship opportunities that can help your student avoid debt while pursuing their education. I even share more detail about my own experience with these no essay scholarship scams.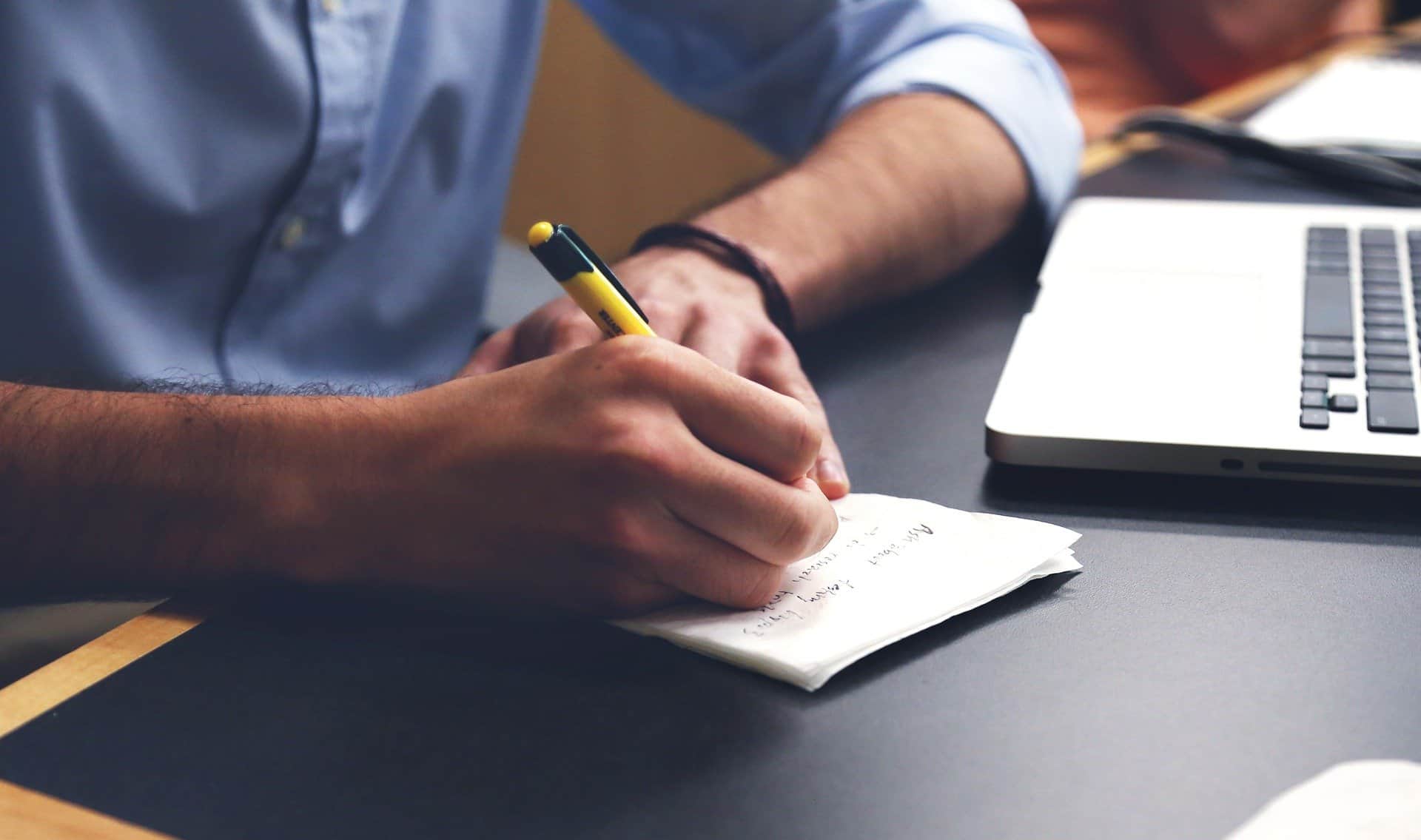 Legitimate Scholarship Essay Alternatives
So, what do you do if you find a scholarship that does not require an essay?
The answer is to assess whether or not there is an equivalent requirement that makes it legitimate. Typically, the presence of an essay is one of the biggest indicators that a scholarship is genuine, along with it being offered by a reputable organization. But, a written piece isn't the only option your student may come across.
There are a few essay format alternatives that are rising in popularity that can be entirely legitimate. For example, some organizations request a video essay instead of a written one. Others will allow or require, a creative presentation instead of a traditional written essay. Portfolios of past work related to a particular field could also be a sign that a scholarship is legitimate.
In the end, these alternatives serve the same function as a regular essay, making them a suitable replacement in the scholarship application process. In fact, they can be quite common eligibility requirements, especially if your child is planning to pursue a degree in a creative field and is applying for a scholarship from an industry organization affiliated with the industry.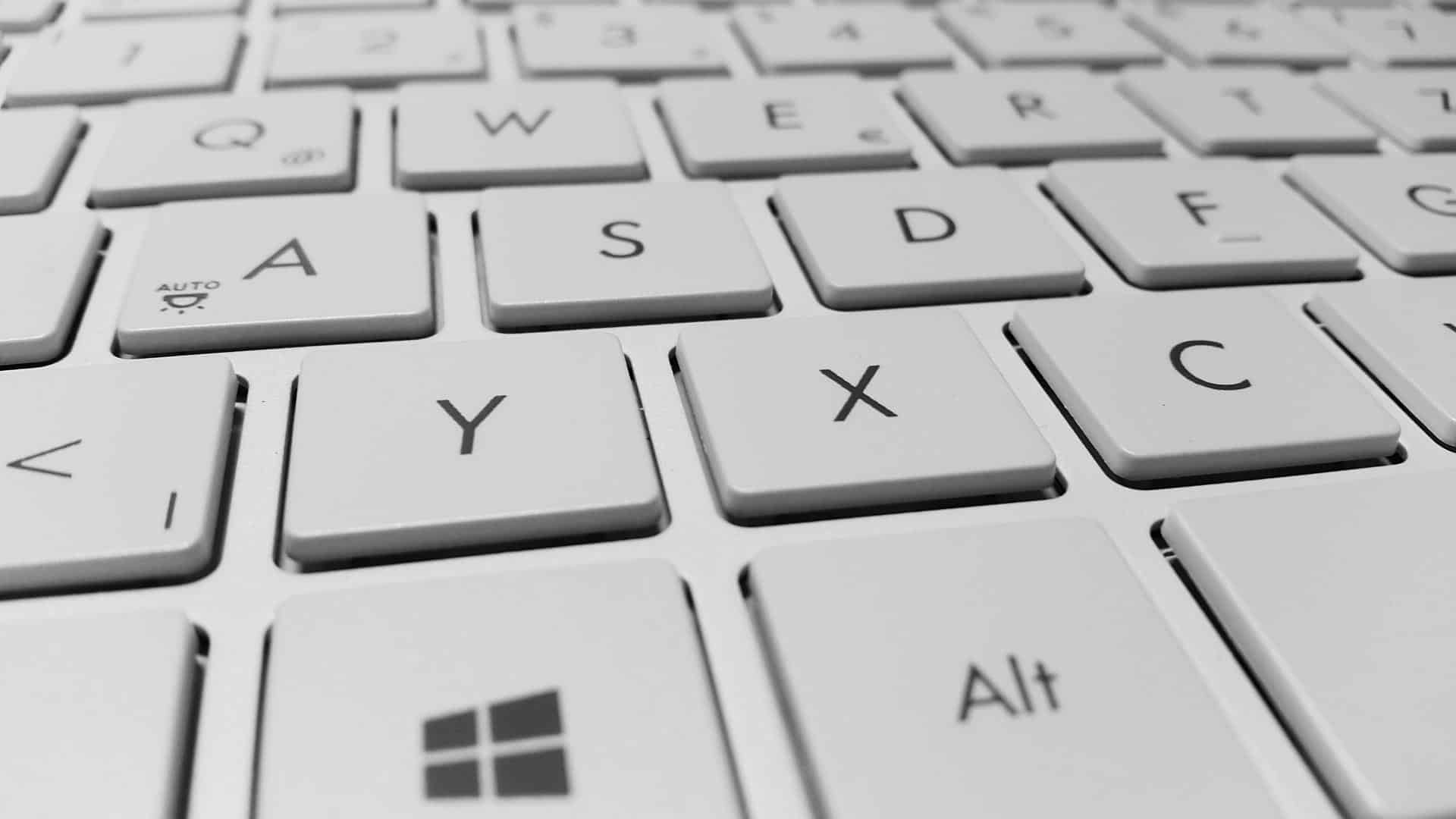 How Can We Spot "Easy Scholarships" or "No-Essay Scholarships" for What They Are?
Generally, legitimate scholarship opportunities are going to take effort as the organizations often have goals they want to meet when they offer an award. Whether they are hoping to support the higher education of a student who is likely to shine in a particular field or want to make a college education more accessible to a lower-income household, they have a mission behind their scholarship offering.
No essay scholarships are generally not associated with any greater mission (aside from receiving a tax write-off for giving the money away and gaining access to the personal information of thousands, if not millions, or applicants), so they amount to no more than sweepstakes with a cash prize.
Before your child applies for any scholarship, it is important to research the award and the organization providing the funds to ensure that it isn't a scam or simple sweepstakes pretending to be a true scholarship. That way, they can focus their efforts on real opportunities that can help them pay for school without having to take on any unnecessary risk or battle terrible odds of actually being awarded the money.
For more information about scholarship essays and how to navigate the scholarship essay process, here are some helpful articles on the topic:
If your student is trying to avoid debt, scholarships are a great option. They can cover a range of college costs and don't have to be paid back. If you and your student want to learn about scholarships, sign up for our free college scholarship webinar! Take a quick trip over to http://thescholarshipsystem.com/freewebinar to reserve a spot today.