Updated on April 11th, 2022
Creating a pro-quality scholarship video application is far easier today than it was previously. Most people have access to a reliable, reasonably capable camera due to their presence on smartphones. Plus, there is a slew of apps that can assist with editing footage, including many feature-rich free options.
However, even with all of these amazing tools, the approach a student uses matters. Without the right strategy, their scholarship application video might not stand out from the crowd, making it harder to secure funds for college.
If you and your student want to learn more about the scholarship process, including how to find scholarships, tips for applying, and insights to ensure they impress the scholarship committee, sign up for our free college scholarship webinar! Take a quick trip over to http://thescholarshipsystem.com/freewebinar to reserve a spot today.

Fortunately, by embracing the right best practices, it's possible for students to make a video for a scholarship application that genuinely shines. If they aren't sure where to begin, here's what your student needs to know.
When Do You Need a Video for a Scholarship Application?
There are typically two scenarios when you need a video for a scholarship application. First, some scholarship committees request videos in place of traditional essays. Essentially, they have applicants answer the same kinds of scholarship questions; they just request recordings instead of written documents.
The second situation where a student may need to send in a scholarship video application is for certain art and media scholarships. In this case, the videos are samples of the applicant's production capabilities. For example, scholarship committees may request copies of short films for scholarships for film majors.
Ultimately, your student needs to ensure they know which of the two scenarios above applies to a scholarship. That way, they can prepare to create the right kind of scholarship video application.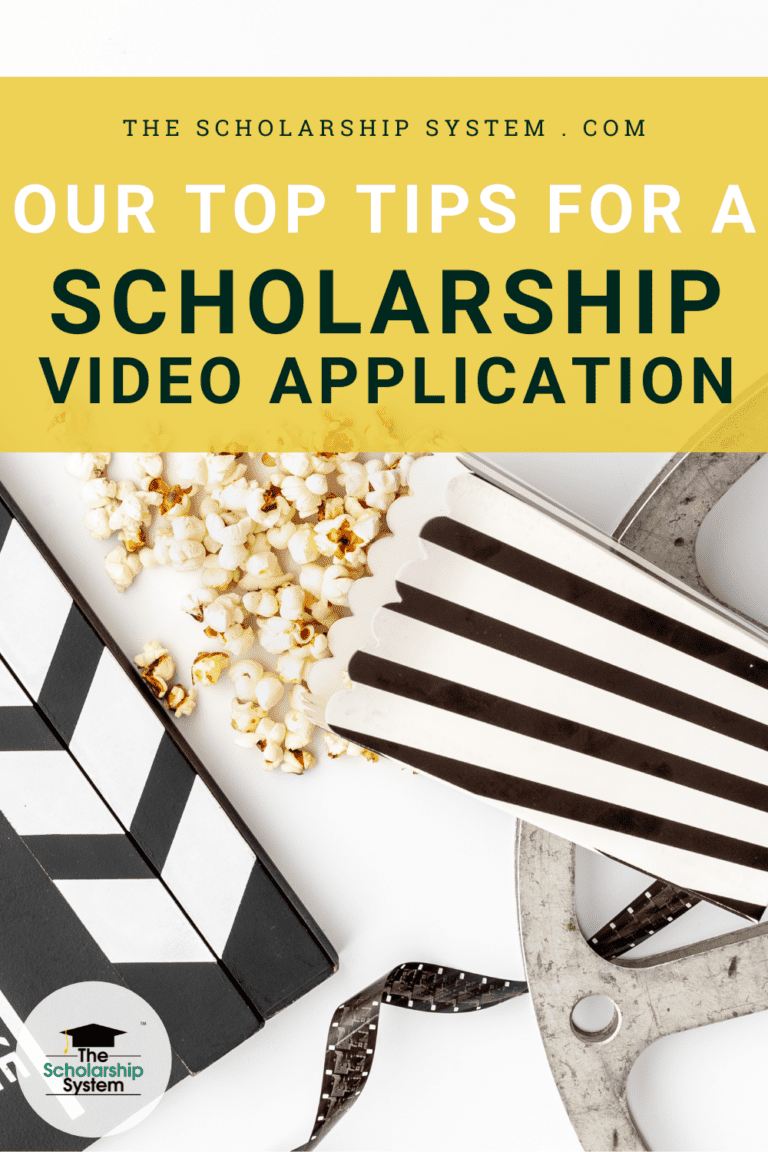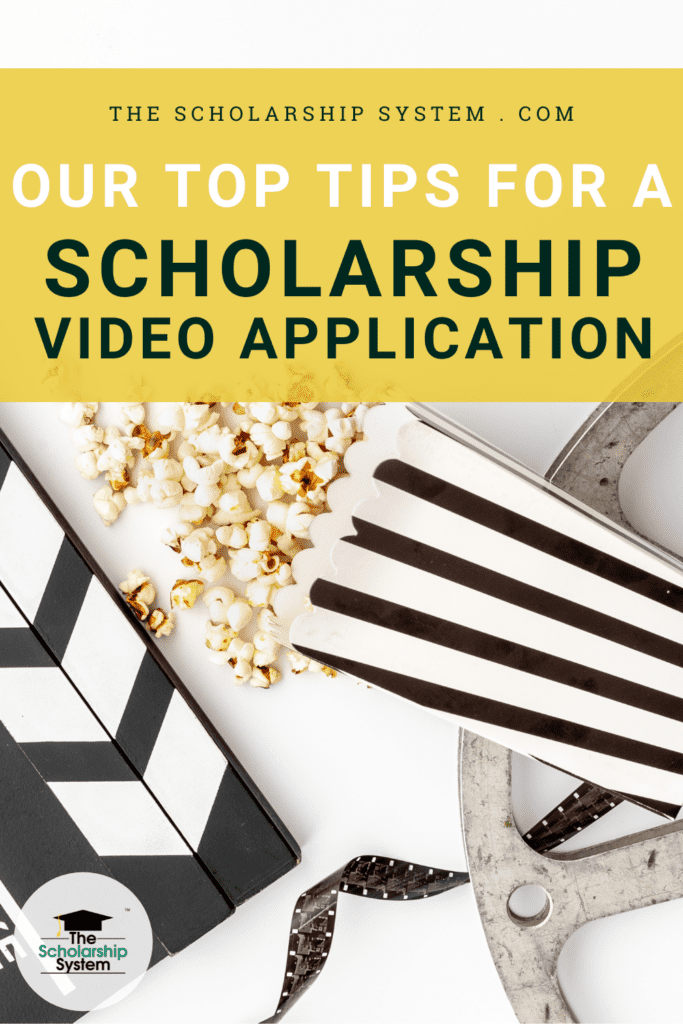 Our Top Tips for a Pro Scholarship Video Application
As mentioned above, most students have access to reasonable cameras and other basic tech for creating pro-quality videos. However, they need to use the right approach, too. Here are our top tips for a pro scholarship video application.
Review the Rules Carefully
Before applying for any scholarship, student needs to review the rules carefully. For video submissions, they need to pay close attention to the content requirements, time limitations, file format requirements, file size limitations, and similar details.
By knowing what the scholarship committee needs from applicants, your student can plan their videos accordingly. When they consider the requirements and limitations from the beginning, it's far easier to create a video that aligns with the parameters.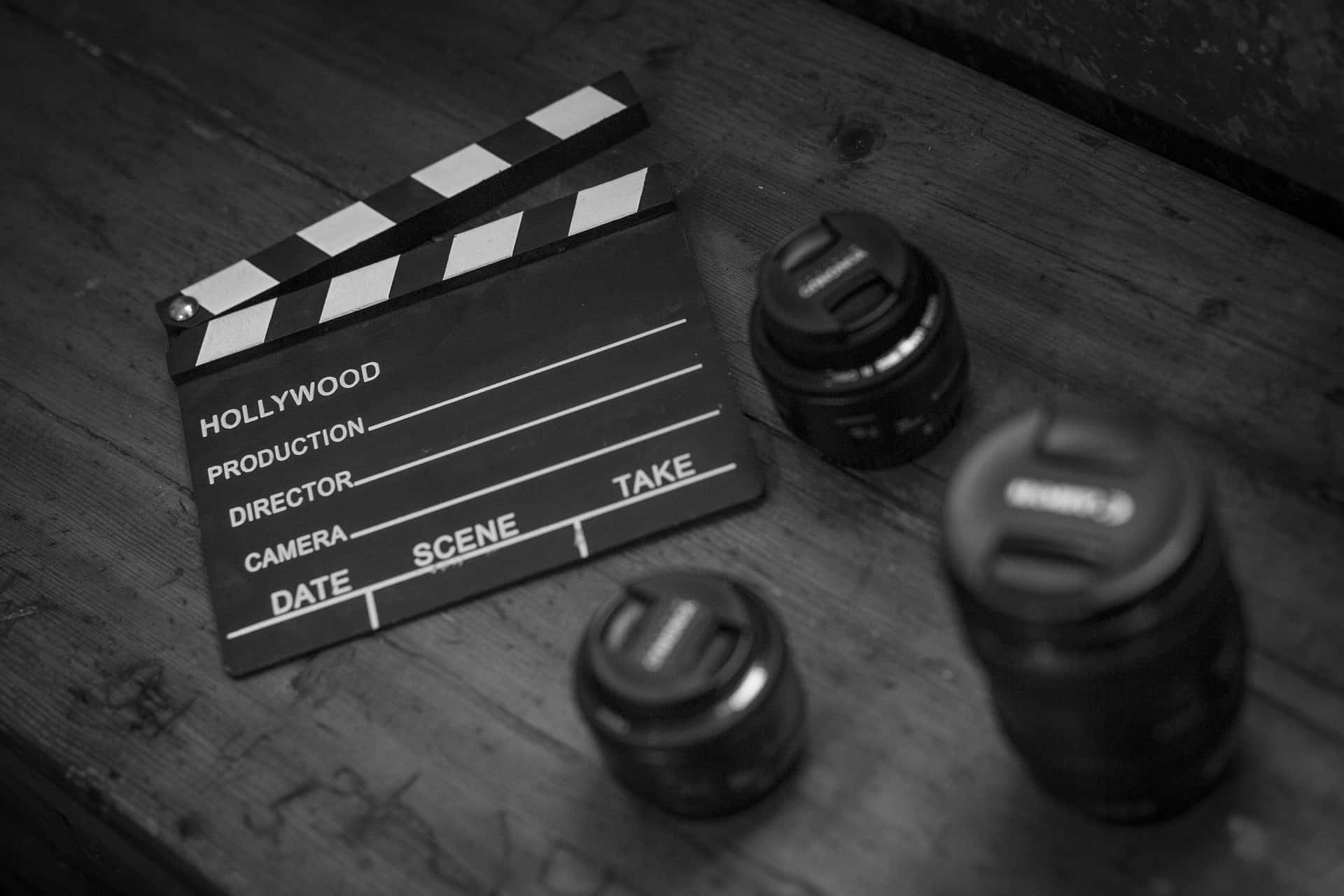 Spend Time Creating a Formal Script
Whether your student is answering traditional scholarship essay questions verbally or creating a short artistic film, they'll need a script. What that looks like depends on the type of video they're making and how they intend to shoot it.
If your student is simply speaking into a camera while responding to a question, this process is simple. If they're either making a short film or intend to move, change locations, or make other adjustments while answering classic questions, they'll want to go further. In those cases, it's wise to map out or storyboard the entire video first and align various details with the script. That way, they have a complete roadmap to follow.
Practice Is Essential
Your student needs to spend time rehearsing any answers or lines, ensuring they're entirely comfortable with the content and can limit their need to read any dialog. Additionally, for those simply answering questions, they'll want to practice responding to the camera. That way, they can make sure their movements and eye contact are appropriate.
For students creating short films involving other actors, having cast rehearsals will likely be a must as well. Along with ensuring everyone knows their lines, they'll need to spend time walking through the various scenes, allowing them to move through them more naturally on filming day.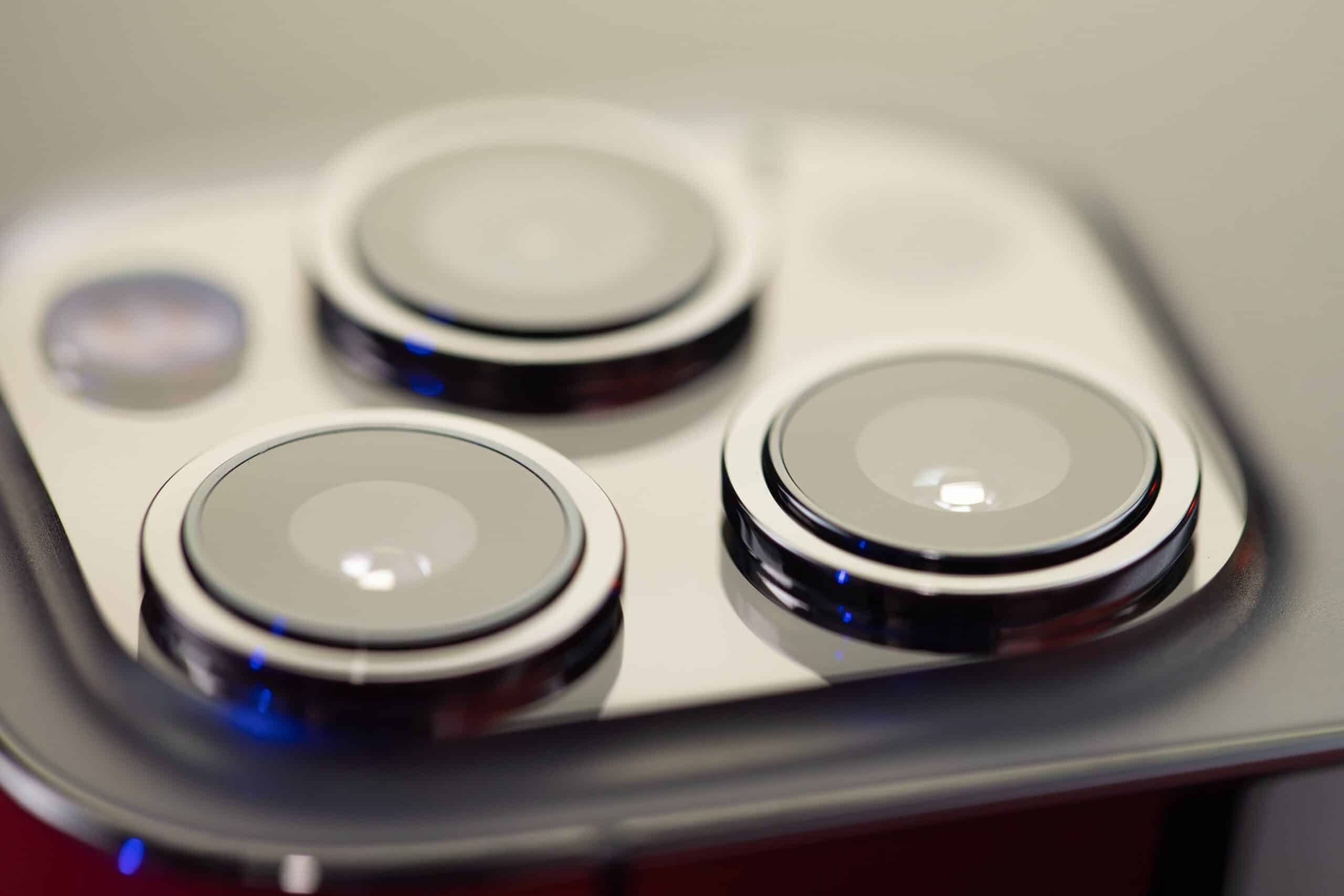 Get a Camera Stabilizer
Unless you're not moving the camera at all during filming or shakiness is an intentional, artistic choice, get a camera stabilizer. Unnecessary camera movement is distracting and can make it seem like the student wasn't fully prepared for filming.
In some cases, borrowing a stabilizer from the student's school may be an option. Some community organizations may also have them available for free or for a small fee. Otherwise, your student may need to explore equipment rental options.
Spend Time Nailing the Lighting
For both kinds of scholarship application videos, students need to focus on lighting. If your student is answering questions on video, light and bright is their best choice. They should ensure that natural light comes into their chosen space and supplement that with artificial light. Combine overheads, desk lamps, floor lamps, and other options for even illumination. A ring light could also be a wise addition to the mix.
For short films, they need to ensure that the footage is clear and important characters, props, and setting details are visible, even if the scene is intentionally a bit dark. They may need several test runs to determine the proper lighting levels, ensuring the scene comes across correctly.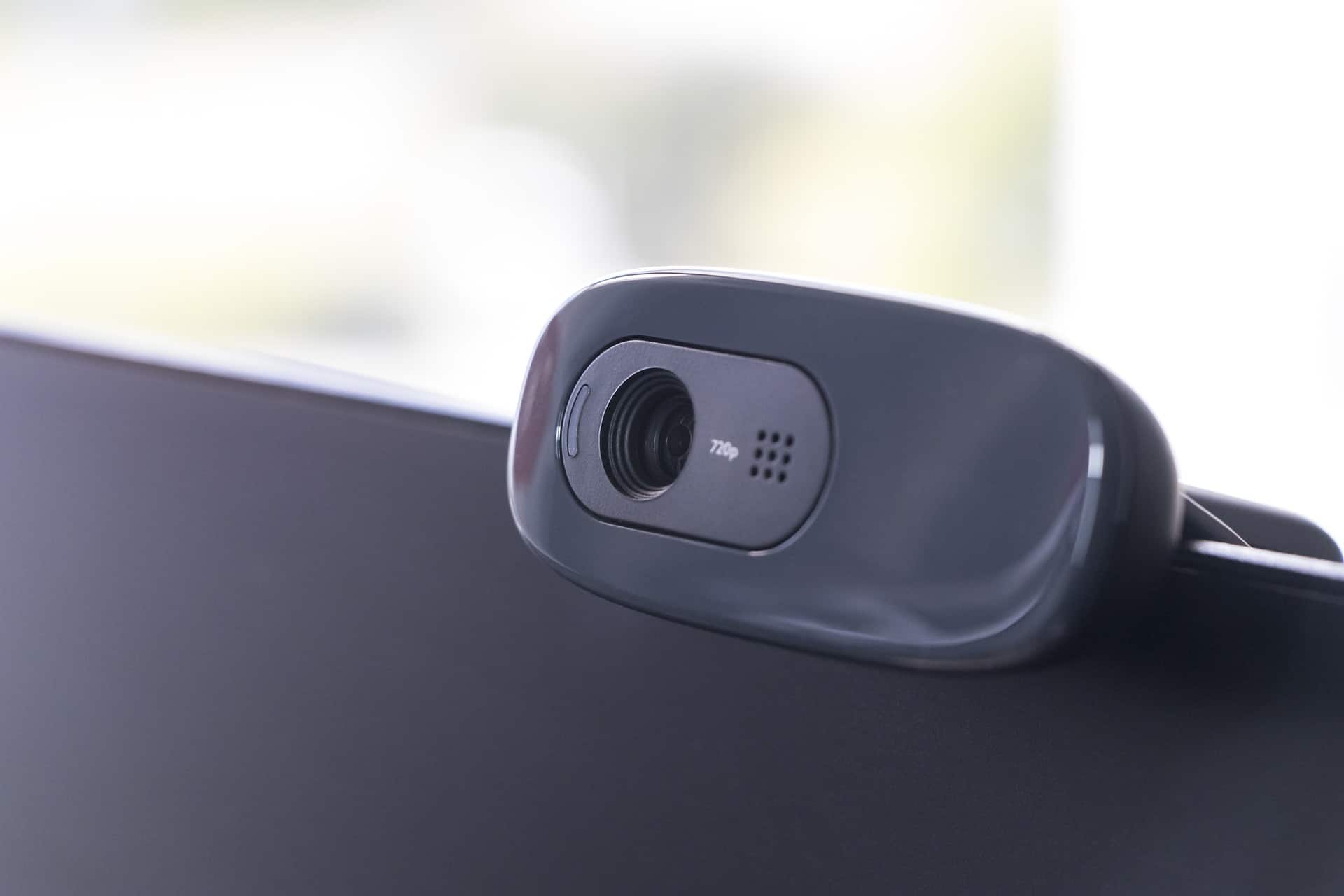 Don't Overlook Audio Quality
With a scholarship video application, it's easy to focus too heavily on the visual aspects. The thing is, audio quality is just as important. If your student or other speaking actors aren't clearly heard, the video isn't as likely to impress.
Make sure background noise is limited as much as possible. Choose high-quality microphones, adjusting their positioning as needed to ensure everything spoken is captured. Then, make use of post-editing tools to clean things up as needed.
Do a Dry Run to Check the Timing
In most cases, a video for a scholarship application is subject to time restrictions. This could include a minimum run time, but that isn't always the case. However, a maximum run time is a near-universal requirement, ensuring students don't go overboard with their applications.
Since that's the case, students should do a complete dry run to see if they're within the time parameters. Ideally, your student wants a bit of a buffer, ensuring a slightly different delivery doesn't put them over the maximum or under the minimum. That way, there's some room for error.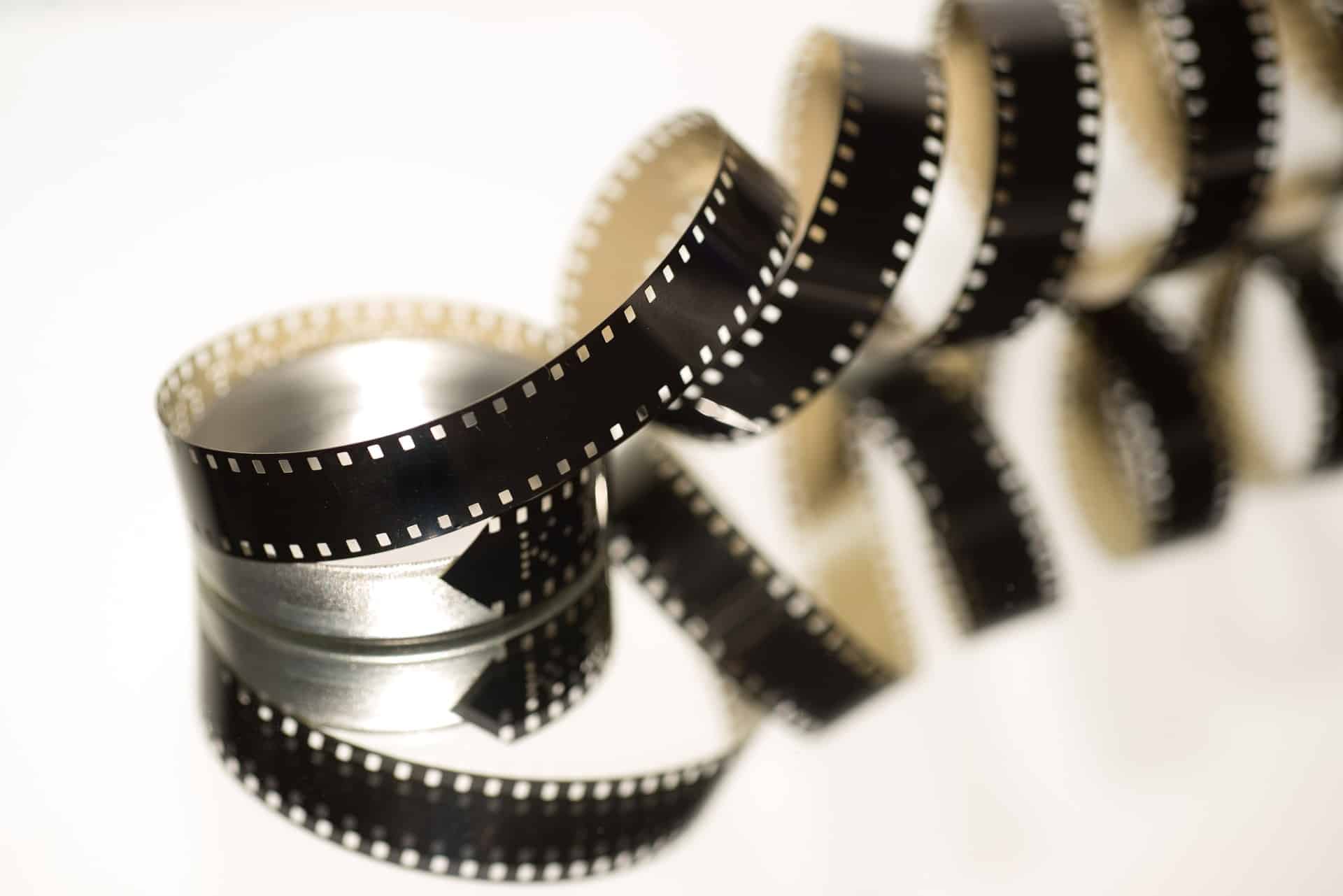 Get Feedback
Whether your student is answering scholarship questions or producing a short film, they should request feedback from several sources. Trusted teachers, parents, friends, siblings, and other students could all provide insights that could help your student improve.
In some cases, your student could use footage recorded during the dry run for feedback. However, if the project is lengthy, it may be best to get feedback on the script or practice readings instead. That way, if adjustments are necessary, they can be handled before filming has gone too far.
Avoid Perfectionism
While it's perfectly reasonable to reshoot one of your answers if you notably stumbled or a scene that didn't go as planned, it's critical to avoid perfectionism. For answering questions, you should aim for a response that sounds similar to an in-person discussion, so it's usually okay if there is a little extra pause or something similar here and there.
For short films, the scholarship committee isn't expecting a Hollywood-quality production. They know it's created by students with limited budgets and resources. As long as the narrative is strong, the scenes are well composed, everything is easy to see and hear, and it feels polished, you're typically fine.
Review the Film Before Submitting
Whether you feel confident in your recording or spent hours editing, leaving you reasonably well-informed regarding the final look of the video, watch the completed version before submitting. That lets you get the same experience as the scholarship committee. Plus, you may notice a correctable issue, allowing you to ensure the video is top-notch.
If you and your student want to learn more about the scholarship process, including how to find scholarships, tips for applying, and insights to ensure they impress the scholarship committee, sign up for our free college scholarship webinar! Take a quick trip over to http://thescholarshipsystem.com/freewebinar to reserve a spot today.