Updated on March 24th, 2021
Winning a scholarship is exciting. It puts your student one step closer to graduating debt-free, ensuring at least some of their expenses are handled with money that doesn't have to be repaid. However, that doesn't mean your student's work is done. There are some additional steps your student needs to take after they've won a scholarship. Otherwise, the process may not run smoothly.
Here's what your student needs to do after they've been informed they have won a scholarship.
If you and your student want to learn more about the scholarship process, sign up for our free college scholarship webinar! Head to https://thescholarshipsystem.com/freewebinar to secure your spot today.

Formally Accept the Award Once You've Won a Scholarship
In some cases, a scholarship isn't awarded automatically. Your student may need to confirm they want to accept the award and notify the scholarship committee of their decision.
While this may seem odd, this process ensures the winner's plans haven't changed. For example, someone may have applied only to decide later that heading to college at that time wasn't right for them. By requiring the winner to accept the award, the scholarship committee can make sure the funds are still needed before sending them to the school.
Usually, if your student needs to accept the award after they've won a scholarship, they will receive instructions regarding any required response.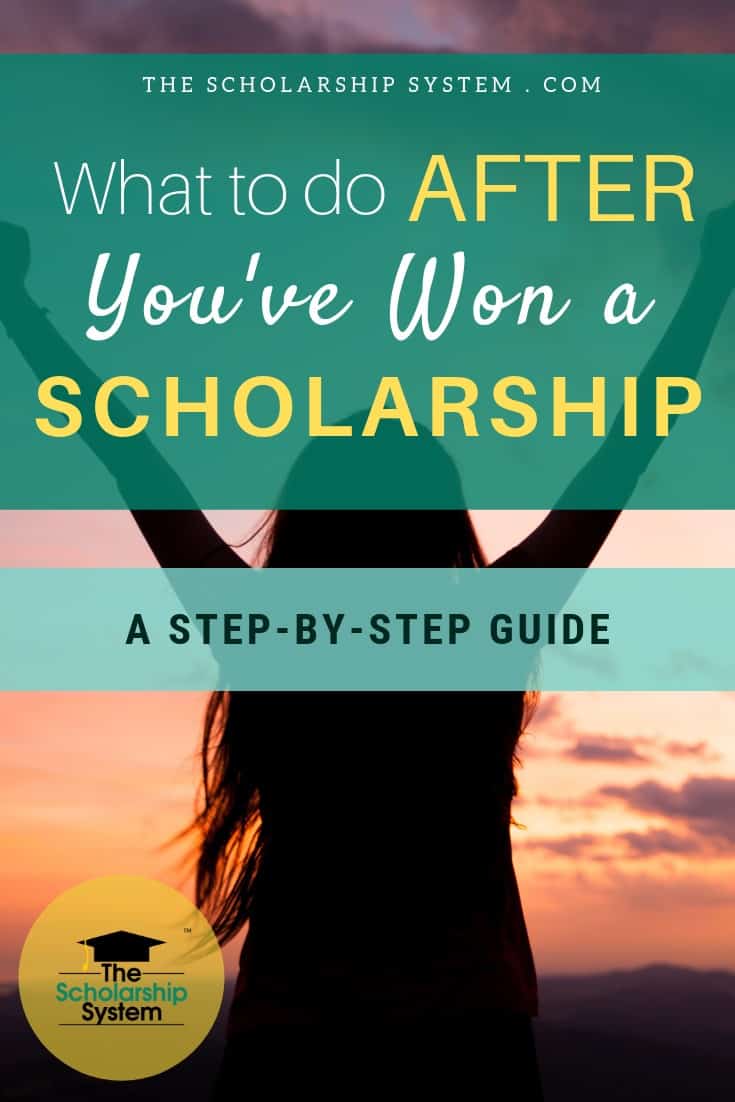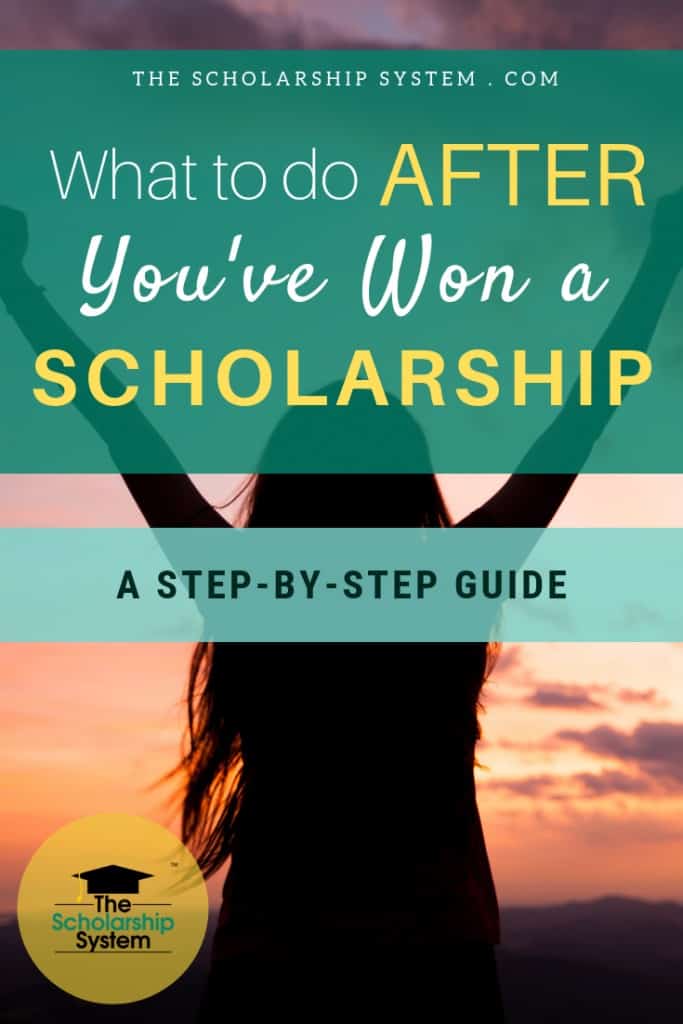 Send a Thank You Note to the Scholarship Committee
Sending a thank you note to the scholarship committee is always a smart move. Scholarships aren't like traditional financial aid; the money is a gift provided by philanthropic organizations and generous donors who want to help students thrive.
By sending a thank you note, your student has a chance to show their appreciation. Plus, it makes a good impression, something that is beneficial if your student may apply for the same scholarship again in the future.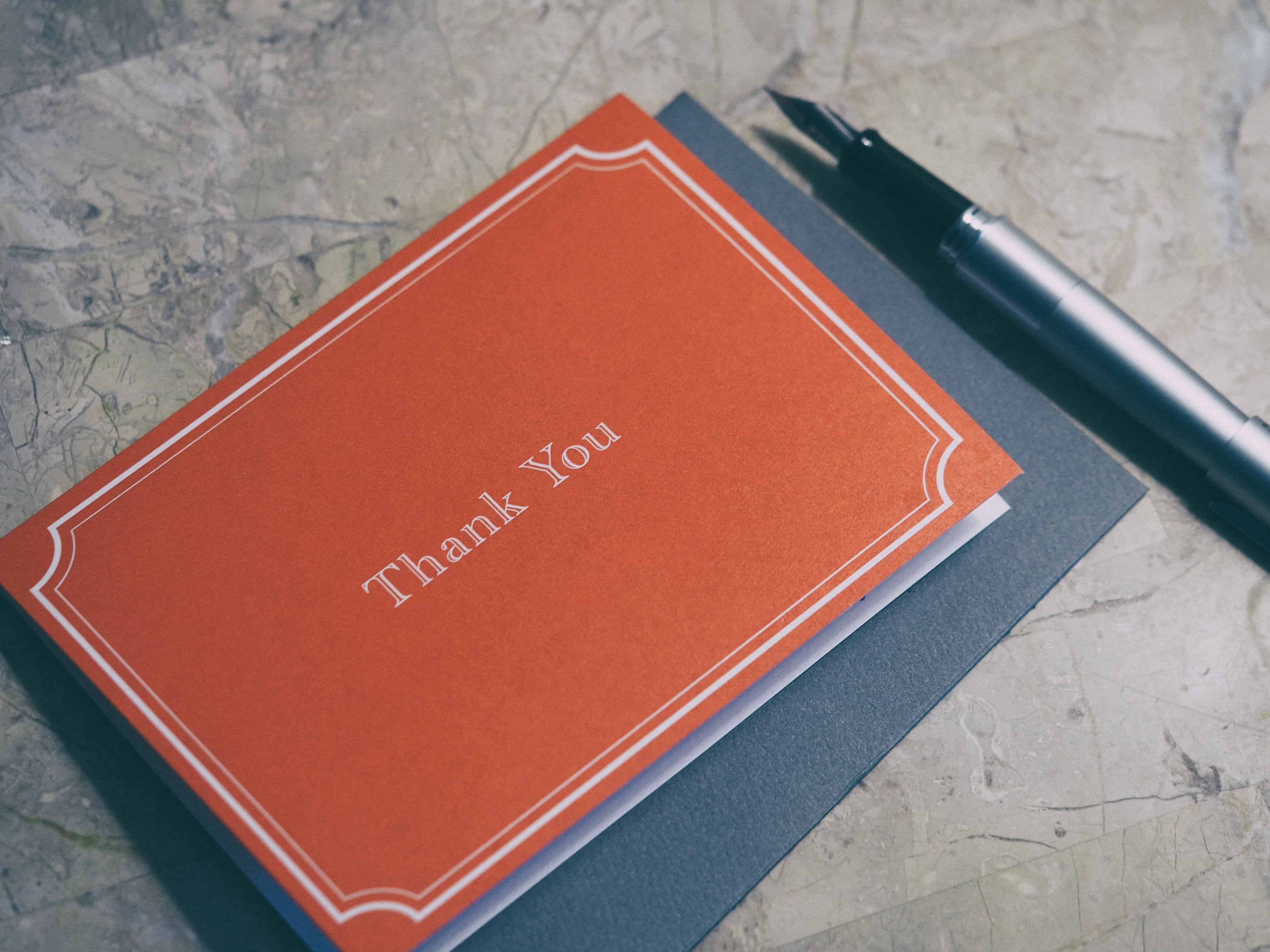 Writing an amazing scholarship thank you note doesn't have to be challenging and it usually only takes a few minutes. To help make it easier, encourage your student to use a scholarship thank you note template that touches on all of the essential points.
Save the Winning Essay and Application Materials
Ideally, your student should be saving all of their scholarship application materials. By organizing scholarship materials as they apply, they can always find critical documents for future applications. However, if they hadn't made this a habit, saving the winning essay and other materials from when they won a scholarship is a smart move.
Essentially, the materials used for that scholarship application have been tried and tested. Your student successfully won a scholarship with that essay and a combination of documents. As a result, they should be stored in a safe place (like a cloud storage solution) in case they can use them again in the future.
Confirm Your Financial Aid Office Information
To make sure the scholarship funds make it to the right place, your student needs to confirm any pertinent details with the committee. Usually, this includes:
Student's name
Student's college-issued identification number
College name
College financial aid office contact details (address, phone number, primary email, etc.)
This information ensures the funds are credited to the right student.
It's important to note each scholarship committee may have different requirements regarding what needs to be confirmed after your student won a scholarship. Your student will need to review any instructions and respond with the correct details and documents to make sure the award goes to the right place.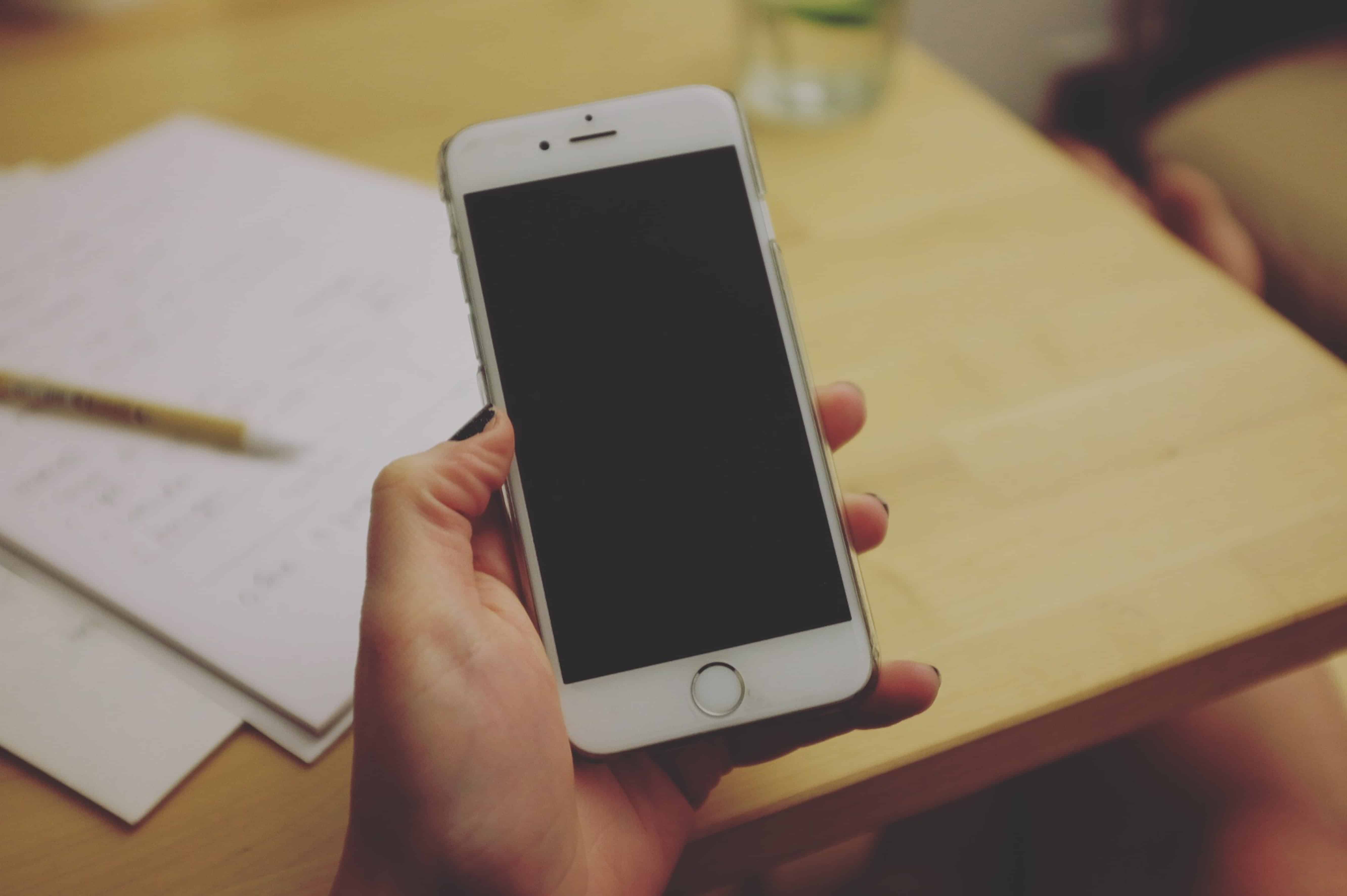 Report the Scholarship to the School
Even if the scholarship committee has everything they need to send the funds, your student still needs to reach out to their school's financial aid office and let them know they won a scholarship. That way, the financial aid office can adjust your student's financial aid package (if necessary) and is fully aware the money should be arriving soon.
Plus, it gives your student a chance to learn how winning a scholarship impacts their other financial aid. This can be crucial for planning, so it is wise to find out as quickly as possible.
Monitor Your Accounts at Your College
In many cases, the scholarship committee will let your student know when the money should be sent to their school. If that happens, your student should mark their calendar and then review their account within a few days of that date. That way, they can confirm the funds have arrived safely and, if they aren't there, they can follow-up with the scholarship committee or school.
If your student wasn't given a concrete date, they should ask the scholarship committee for a delivery estimate. In situations where that isn't available, it is wise to monitor the account regularly. Within a few weeks, if the money hasn't arrived, then following up is a good idea.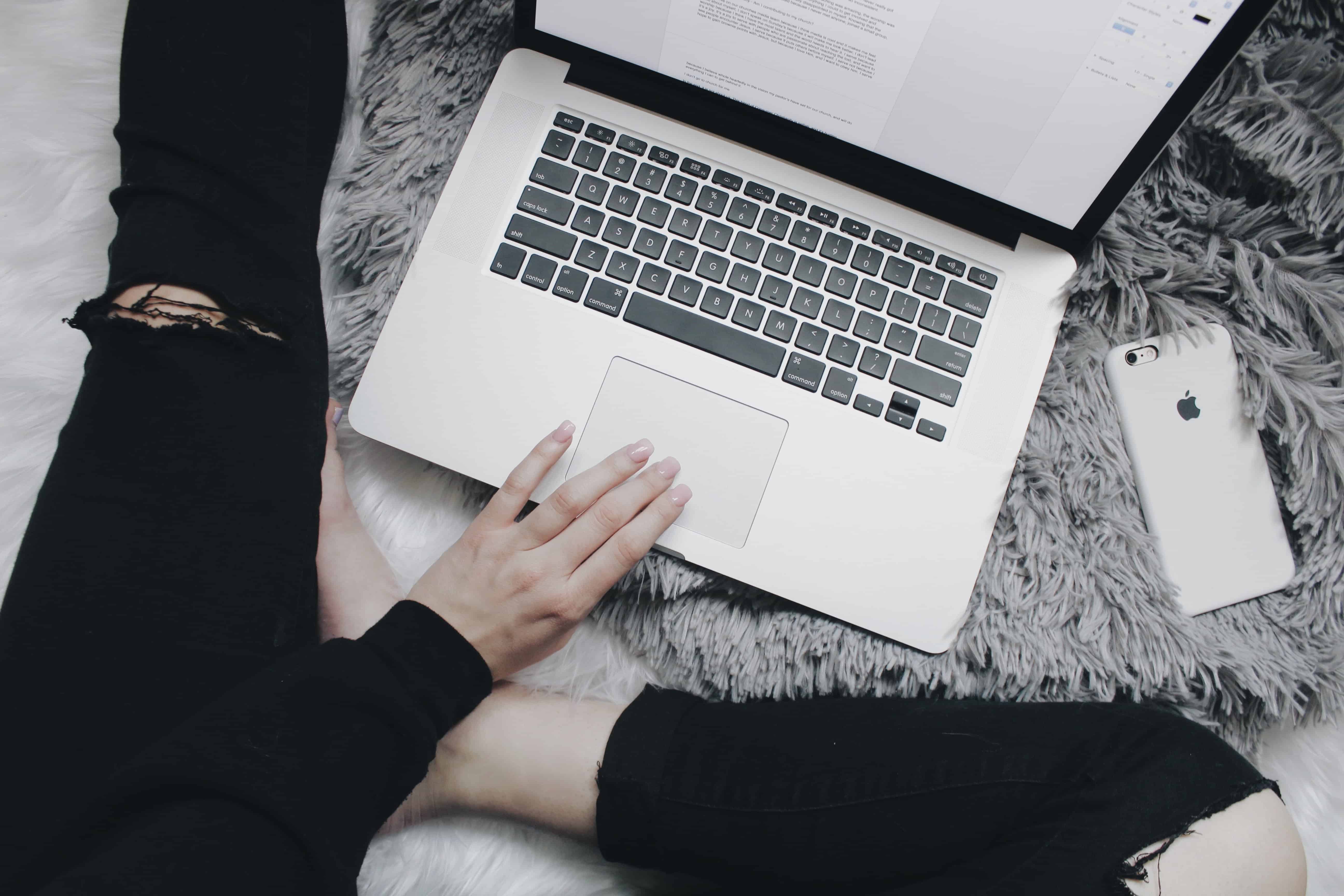 Apply the Scholarship Money to Your Bill
At times, scholarship awards are not automatically applied to your student's college bill. Instead, the money sits as a credit on their account and has to be manually applied.
Once the money arrives in their account, your student should contact the bursar's, receivables, or student account's office. This may be a different department than the financial aid office. However, if your student isn't sure who to contact, the financial aid office can likely provide them with the right contact information or point them to online instructions for applying the funds as payment.
Watch for an Overage Check
If your student's scholarship exceeds the amount needed to cover their school-based costs (like tuition, room and board, and fees), they might be eligible for an overage check. When this happens, the check is issued by the school in an amount that removes any excess funds from their account.
How the check is delivered can vary. Some schools may mail them. Others might make them available through the bursar's or student account's office, allowing your student to pick up the check-in person.
If your student won a scholarship and there is overage, have them speak to the department that handles incoming tuition payments to find out how the check will be delivered.
Prepare for the Tax Paperwork
Taxes are always a complex issue. Some scholarships are taxable as income while others are not. Your student should be prepared to potentially receive tax documents, like a W-2, from the awarding organization. Usually, the scholarship committee can tell your student if a W-2 will be sent. Then, your student will receive the document in the mail after the end of the year.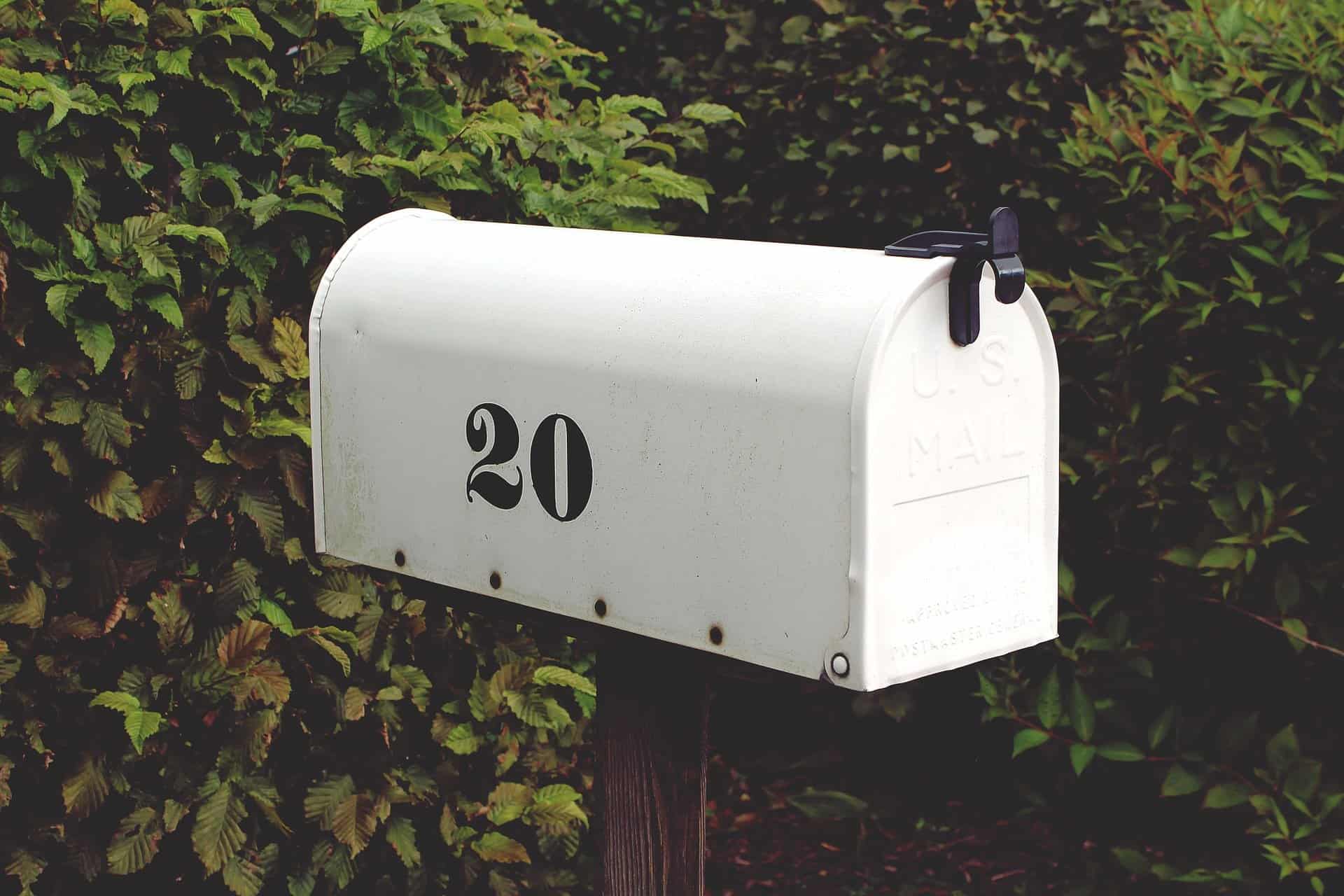 Colleges provide tax forms to students as well. These documents include details about any educational costs your student paid to the school.
Everyone's situation is unique, so your student needs to consider their case to ensure they handle tax issues properly. It is wise to research the scholarships and taxes issue in advance. That way, your student will have a better idea of what to expect.
Set a Reminder to Apply Again
Some scholarships allow students to receive the award more than once. If your student is going to be in college during the next school year, they need to set a calendar reminder to make sure they don't forget to apply for the same scholarship again.
While there is no guarantee they'll win a second, third, or fourth time, it doesn't hurt to try if it is allowed. After all, your student made such a great impression last time they were selected, so it makes sense to direct more energy in that direction every year they are in school.
If you and your student want to learn more about the scholarship process, sign up for our free college scholarship webinar! Head to https://thescholarshipsystem.com/freewebinar to secure your spot today.